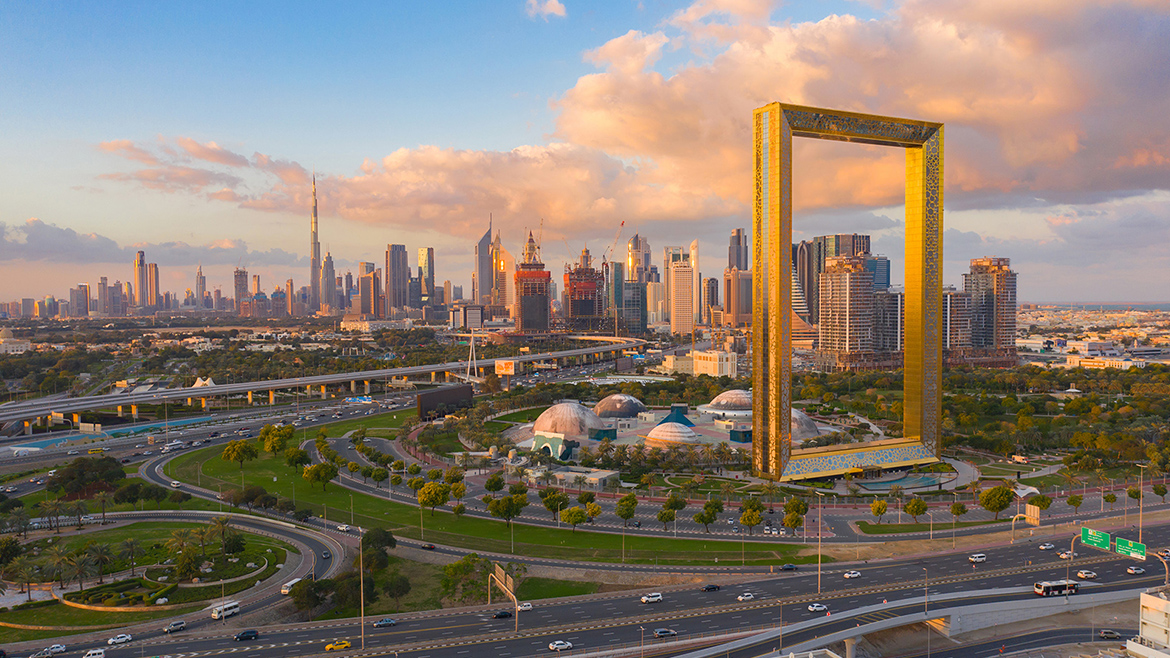 Your Guide to Top Things to do in Old Dubai
Discover the best of old Dubai and savor the authentic meals and rich culture.
The emirate of Dubai is home to a rich culture dating back hundreds of years, with a variety of things to do and see. In addition to its skyscrapers, five-star hotels, and beach options, the city is steeped in tradition and history.
Visitors visit Dubai for its upscale environment and ambiance, but Dubai manages to surprise everyone with its unexpected aspects.
Dubai clearly stands out for its distinctive, eccentric architecture, glamorous high-rise structures, shops, and hotels, but the city is home to more than simply high-end living and top-notch urbanization. Dubai has maintained its ethnicity in its historic sites of old Dubai despite the city's radical urban development. The other side of Dubai is a memorable excursion you will remember more than your sophisticated trips in Dubai, keeping its past alive through these pastoral locations.
Let's explore the old Dubai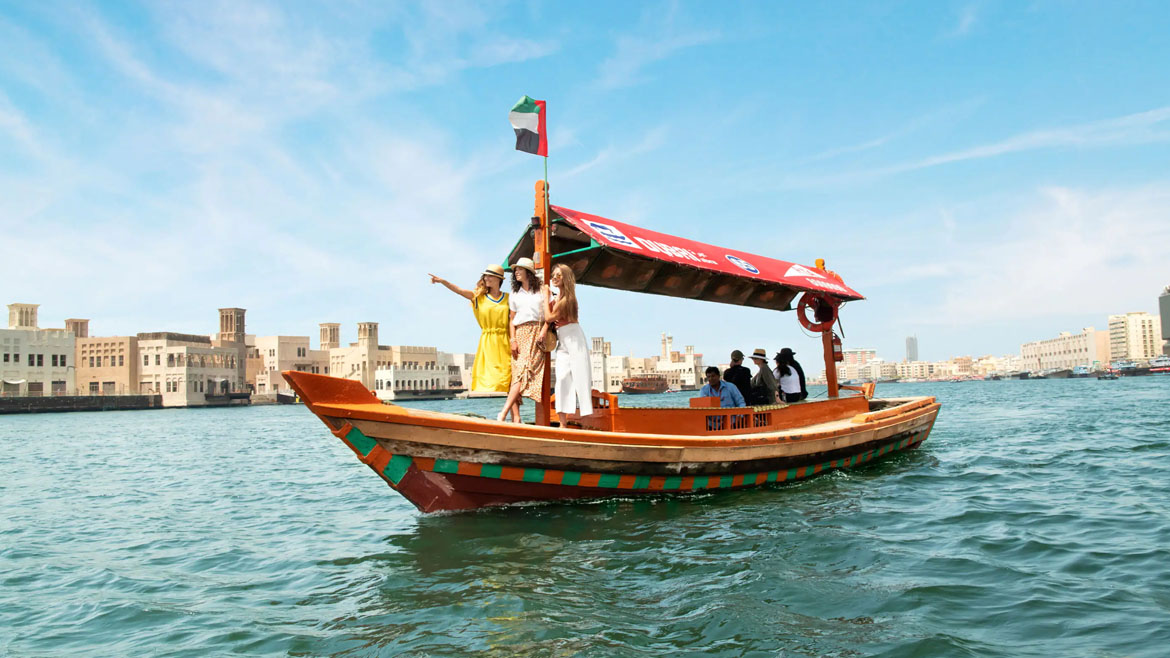 The best way to explore Old Dubai is to get lost roaming the streets and crossing Dubai Creek, so keep that in mind while you browse the remaining things to do in Dubai on this list. There are numerous locations and numerous trips every hour that provide transportation across the stated watercourse. Take an abra, pay your one dirham fee (that's right, just Dhs1), and enjoy a distinctive view of Dubai's most historic neighborhood.
Historical AI Fahidi Fort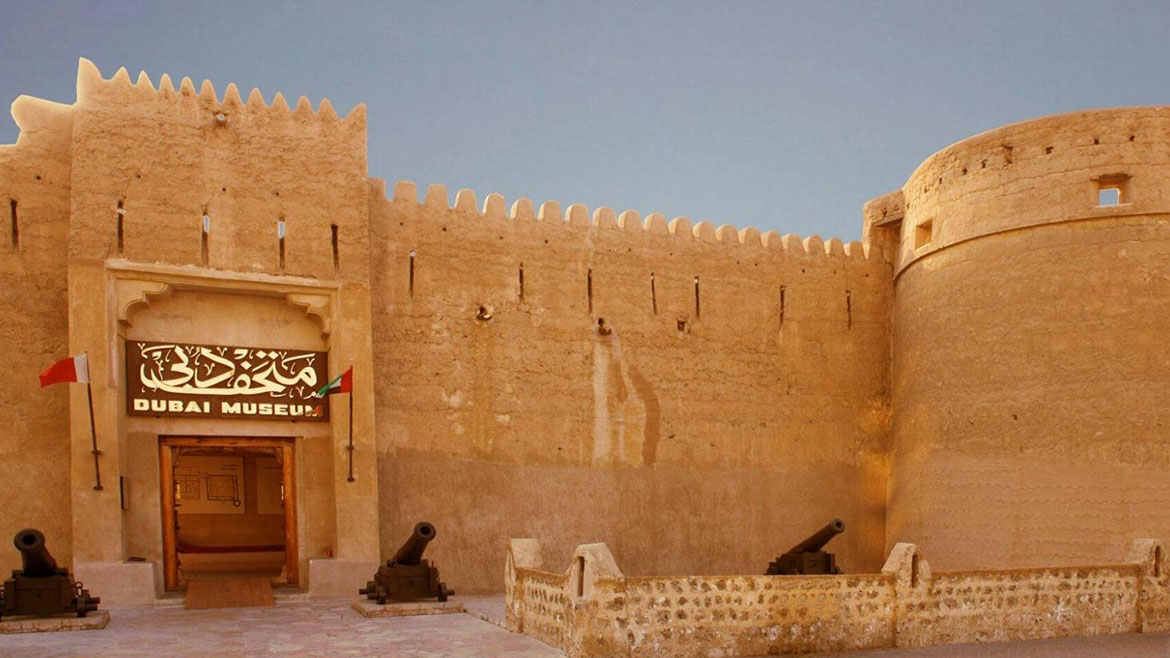 One of the city's oldest historical landmarks is Al Fahidi, formerly known as Bastikiya. It was a center for the textile and pearl trade in the 1800s, in the shadow of Al Fahidi Fort, which is now the Dubai Museum (more on that later). There are other institutions like the Sheikh Mohammed Centre for Cultural Understanding, which regularly hosts seminars on UAE customs and legacy, and art galleries and exhibitions. For examples, see XVA and Majlis Gallery. You won't regret getting lost for a few hours because the neighborhood's winding streets are lined with a tonne of attractions, including museums and shops.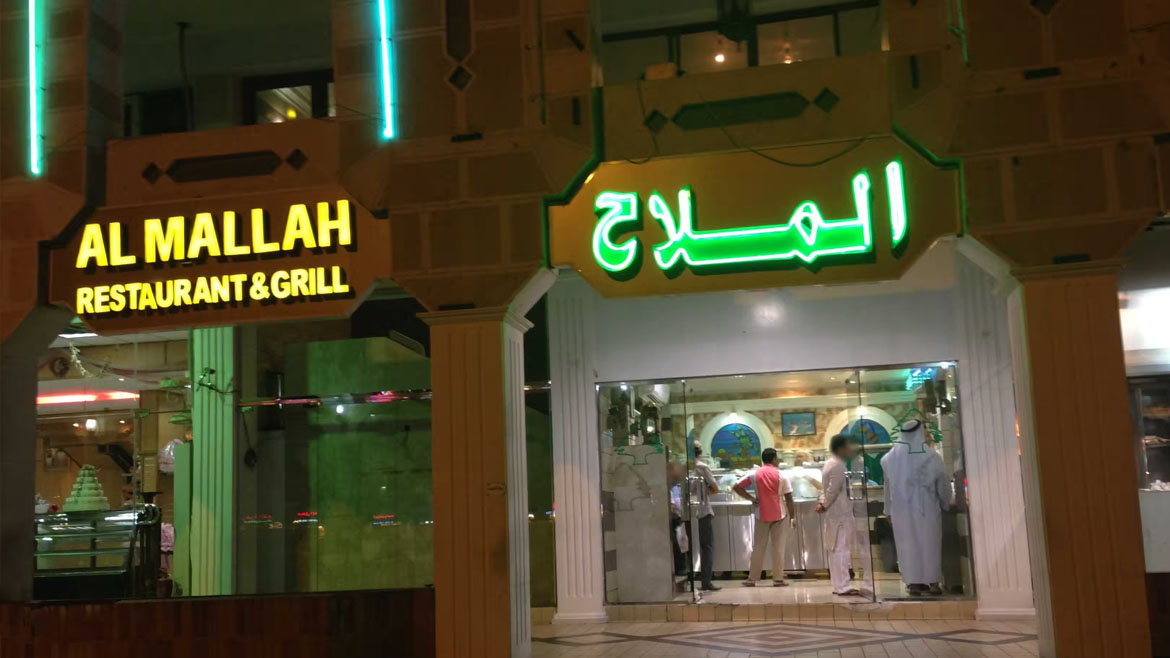 There are many Shawarma joints across the city, but this at Satwa street is the most delicious one for less than Dh10. Blended grills are also impressive. You may make a delicious supper by combining it with fattoush, hummus, and fresh juice.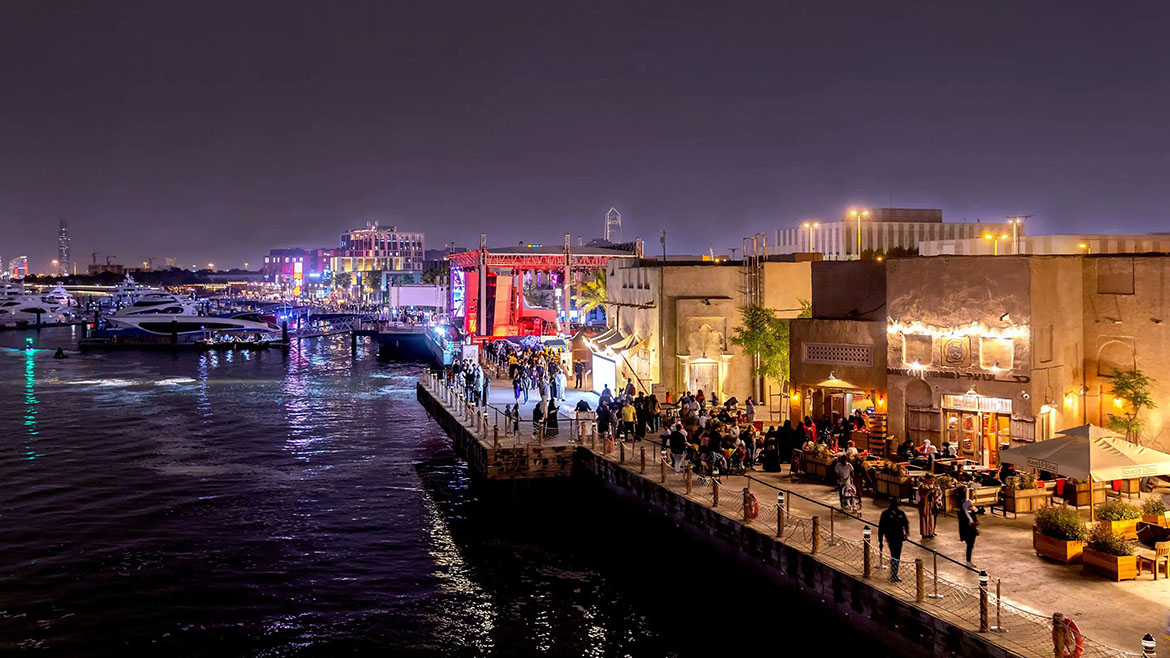 The heritage neighborhood-meets-creekside destination by master developer Meraas. Along a nearly 2 km promenade that runs alongside Dubai Creek, you'll find two separate areas here, each home to a variety of eateries and retail establishments. One side reflects ancient, traditional Dubai, with traditional architecture and a purposefully rustic appearance throughout, while another side depicts New Dubai, with elegant, slick modern exteriors. Come on over to some fantastic pubs, eateries, cafés, stores, and more.
Calicut Paragon- South Indian restaurant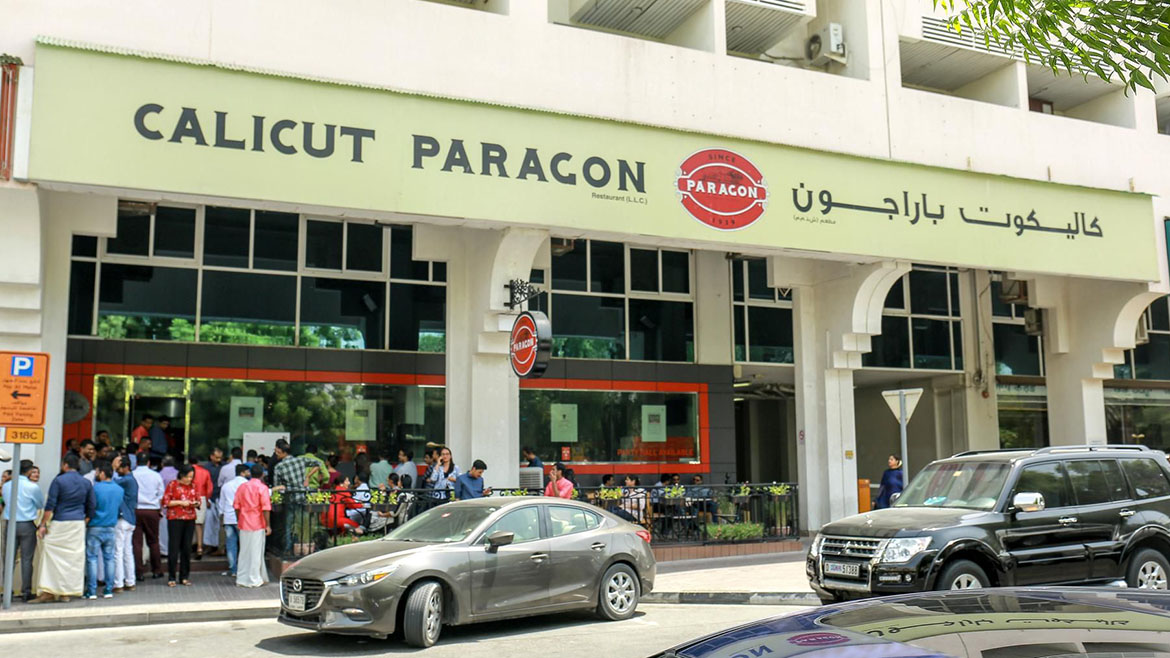 One of Dubai's Best Budget Restaurants of 2019 is this South Indian eatery in Karama and with good reason. The food is quite cheap here, but it also has excellent quality. There are plenty of vegetarian and meat dishes, however, seafood takes first place because of delicacies like the crab tushar.
An hour-long tour of Dubai's beautiful landmark offers simply breathtaking views of both the "old" and the "new" Dubai from a 150-meter-high sky glass bridge. The frame is open every day from 10 am to 7 pm and costs only Dhs 50 for adults and Dhs 20 for kids. Adults over 60 and those with disabilities are welcome to attend for free.
Fantastic Greek Cuisine at Elia
Elia offers a tranquil escape from the city as well as excellently prepared Greek staples such as cheese saganaki, tyrokafteri, tomato kofta, and an inventive moussaka. It is still one of the few restaurants in the city that serves Greek food. Ideal for leisurely afternoons.
Produce gorgeous artwork at Mawaheb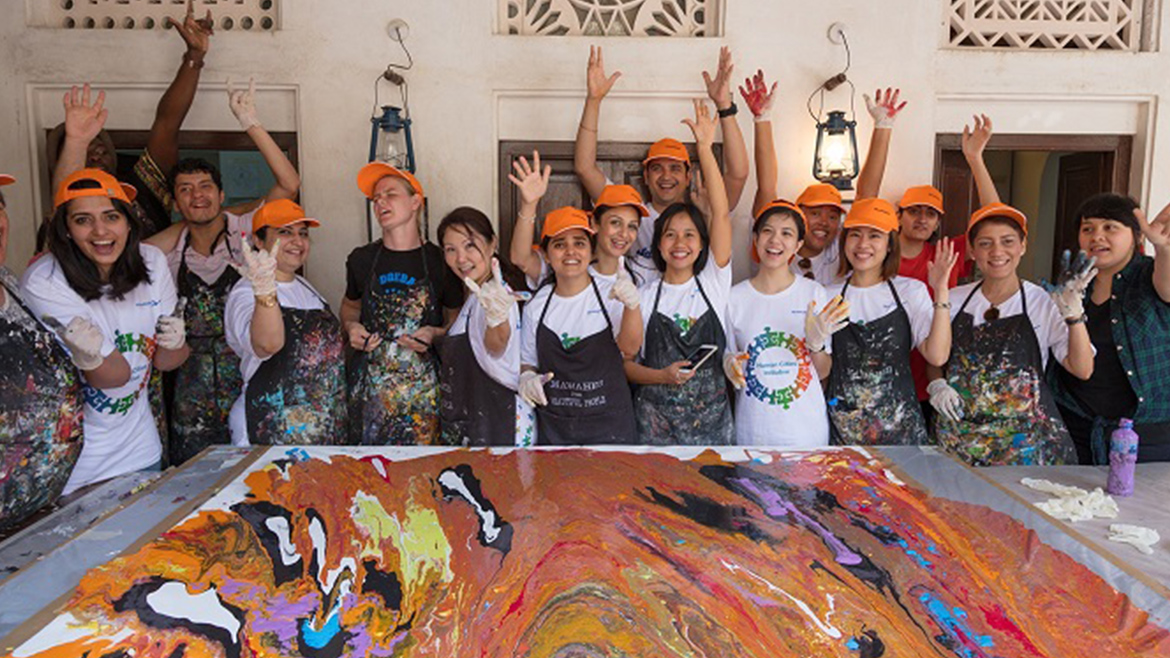 This art studio combines a variety of artistic techniques to produce amazing works from motivated individuals, making it completely unique. An institution for education and the arts, it has been producing beautiful artwork that is even on display in some of DXB Airport's main concourses. It is intended to benefit the Dubai community.
Explore the classic market- the old souks
Choose from gold, spices, or fabrics. You may tour some of Dubai's traditional markets on each side of Dubai Creek, which can be reached through the abra ride mentioned earlier.
These markets were once some of the city's most significant economic hubs. The Gold Souk is thought to contain up to 10 tonnes of gold at any given time, as well as hundreds of jewelry stores with amazing goods and other activities. In the meantime, the Spice Souk and Textiles Souk both have tonnes of fresh herbs, spices, ingredients, medicines, and other items for sale.
Visitors who want to experience Dubai's elegant lifestyle as well as learn about the city's culture find the city's striking contrast of sophistication and simplicity, which are peacefully fused into one.
On your trip to Dubai, you can choose to indulge in an opulent metropolitan escape, a fascinating cultural experience, or the best of both worlds.