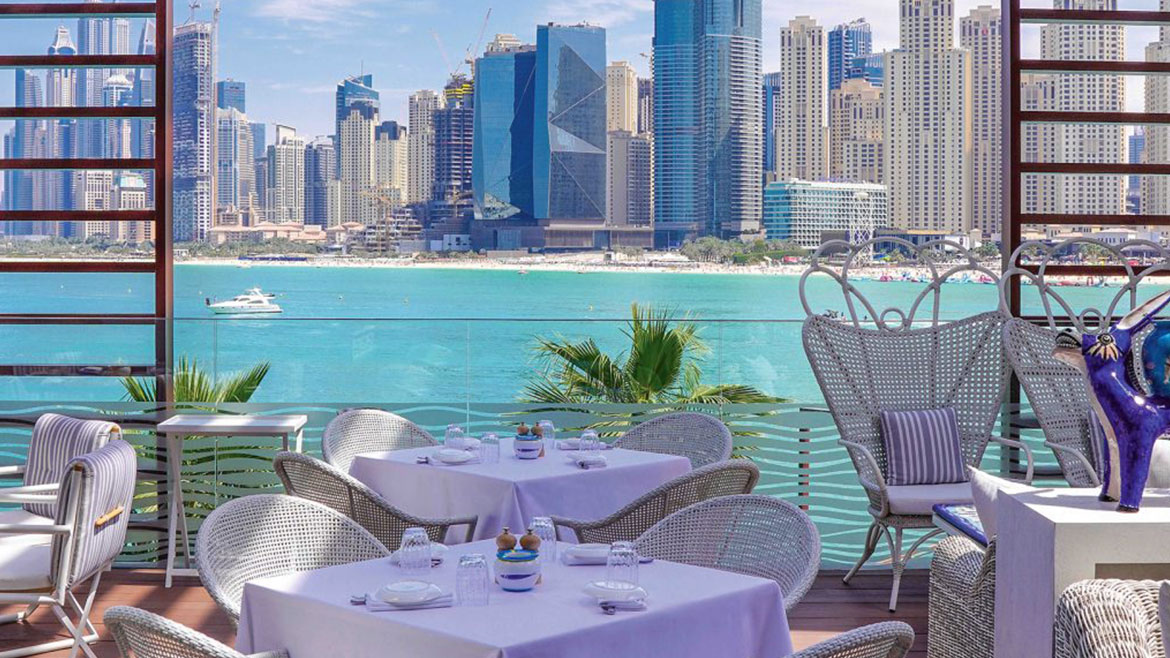 Top Italian Restaurants in Dubai Everyone Should Try in 2023
The greatest Italian restaurants in Dubai are sure to have something to suit your tastes, whether you're craving pasta, pizza, or meat and seafood specialities with influences from places like Tuscany and the Almafi Coast.
It was difficult to narrow down the top 10 Italian restaurants in Dubai, but these are the best when it comes to providing outstanding cuisine together with first-rate service and that crucial Italian ambience.
Here are the best Italian restaurants in Dubai that you should try out. 
Il Borro Tuscan Bistro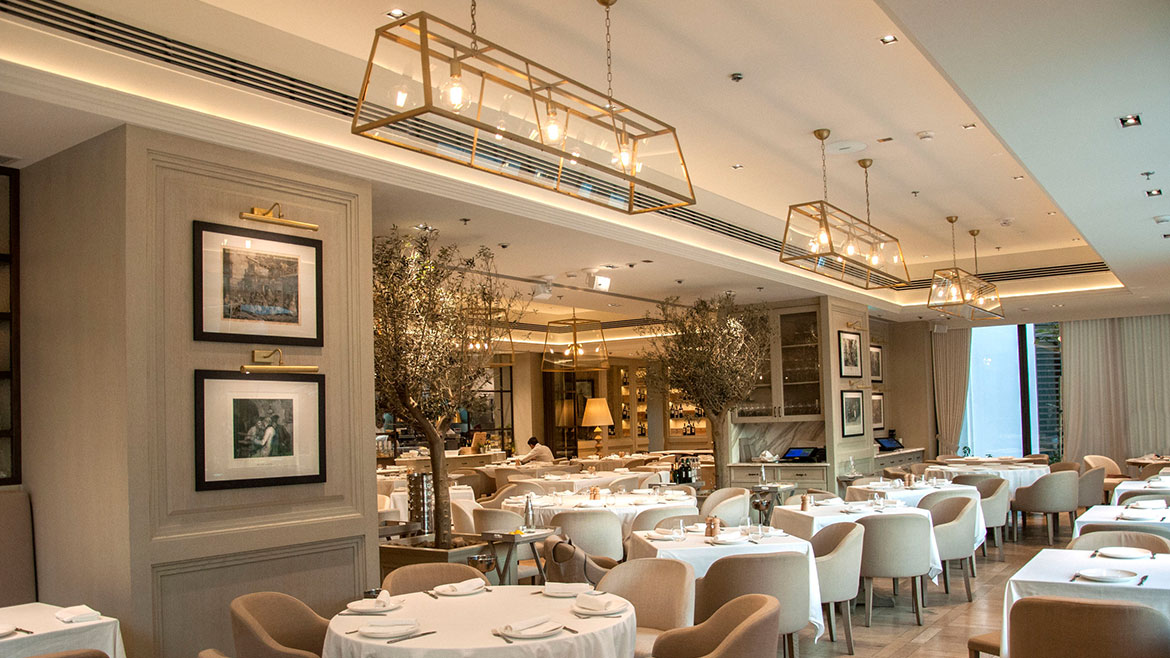 Il Borro, which is unquestionably at the top of the list of the best Italian restaurants in Dubai, must be mentioned. Since its debut in 2017, this consistently busy restaurant has been a fan favourite and a Time Out Dubai Restaurant Award winner.
You'll need to make reservations in advance for a table on the terrace, but we promise it's worth it if you want the best Italian food in Dubai. The food is excellent and sophisticated without being stuffy. Since its establishment, one of Dubai's top Italian restaurants is still going strong.
Address: Jumeirah Al Naseem, Turtle Lagoon
Phone: 04 275 2555.
Armani/Ristorante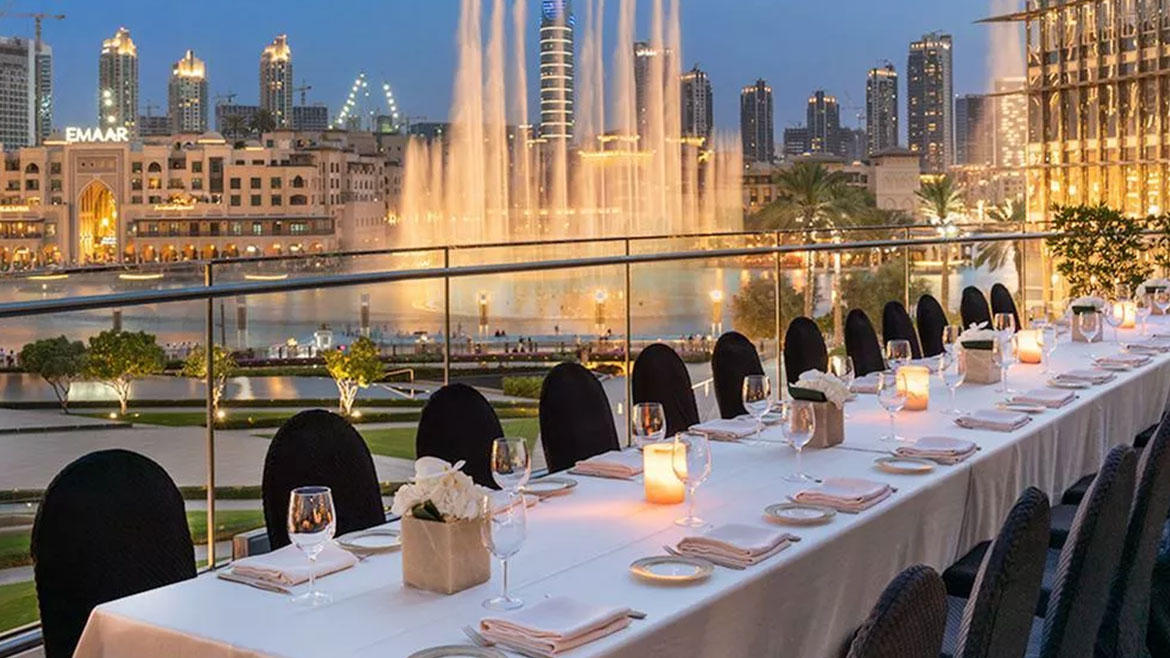 Italian restaurants with exquisite dining are distinguishable from Armani/Ristorante. The decor is modest and minimalist, matching the hotel in which it is located. The cuisine combines Dubai and Italy with traditional dishes that have been given a glitzy makeover. Yes, there is a lot of gold leaf involved. A must-visit location for one of those "pinch-me I'm in Dubai" moments, and one of the very, very best Italian restaurants in Dubai, reserve a table on the enormous terrace that wraps itself around the base of the world's tallest building.
Address: Armani Hotel Dubai, Mohammed bin Rashid Boulevard, Downtown Dubai
Phone: 04 888 3666
Scalini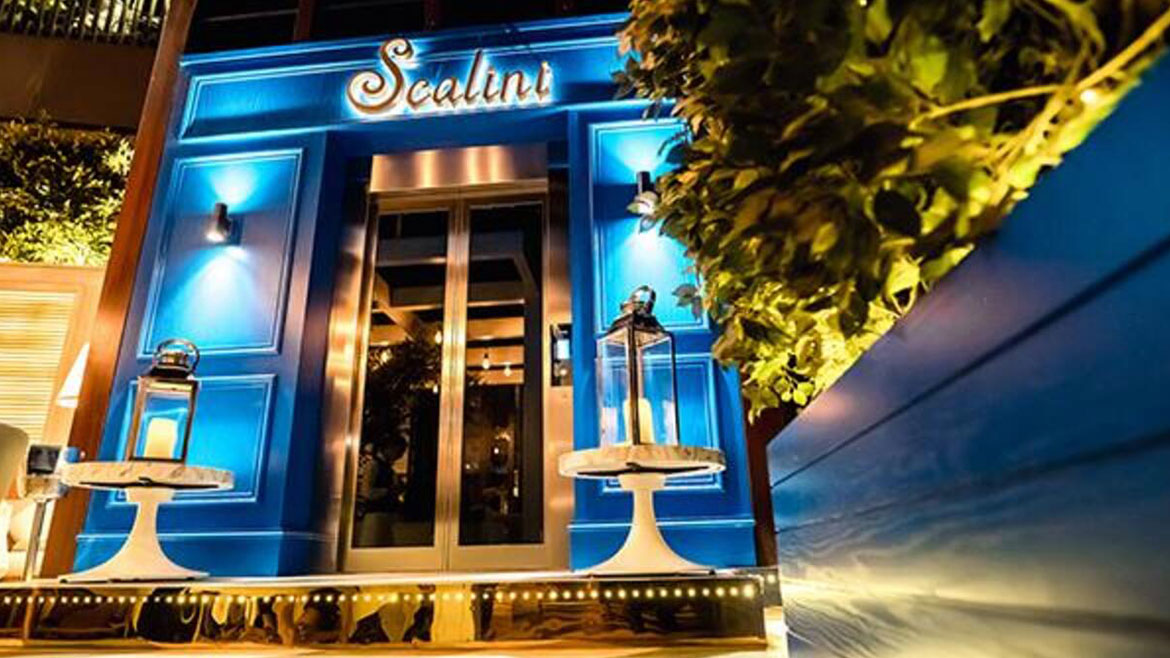 You can be sure the staff at Scalini knows a thing or two about serving up outstanding Italian food as one of the best Italian restaurants in Dubai (in the top three, no less), with a variety of seasonal specialities chosen by head chef Pasquale Rufino. We prefer to think of the generous portions as one giant gut hug. The breathtaking location welcomes customers through an Amalfi-inspired terrace that lies beneath a huge lemon tree, making it as much a feast for the eyes as it is for the stomach.
Address: Four Seasons Resort Dubai at Jumeirah Beach, Jumeirah Beach Road
Phone: 04 349 0068.  
Alici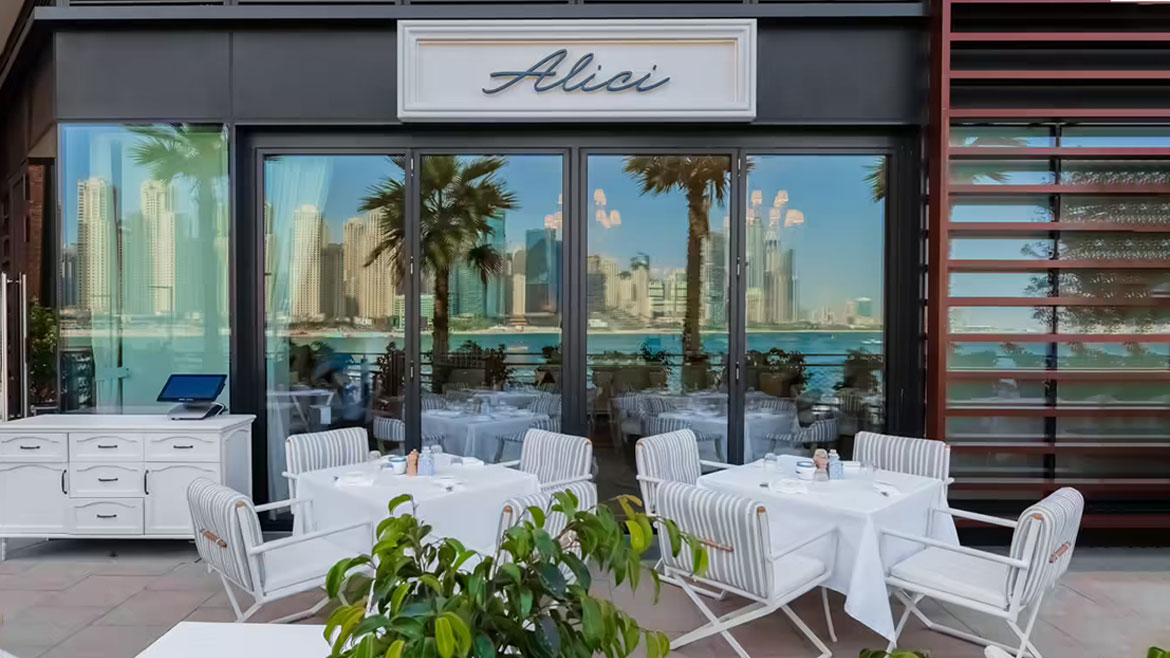 Alici is unquestionably one of the top Italian restaurants in Dubai for a number of reasons, including its abundance of citrus trees, beachy blue and white décor, and enough natural light. Alici is not your ordinary trattoria in the neighbourhood. Not only does it have an Amalfi Coast vibe, but it also has some of the best Italian food in the city. Chefs reinvent old favourites using fresh fish, premium ingredients, and handmade pasta. Fun fact: The word "Alici" means "anchovies," thus meals using the fish will be plentiful.
Address: Bluewaters Island
Phone: 04 275 2577.
Cinque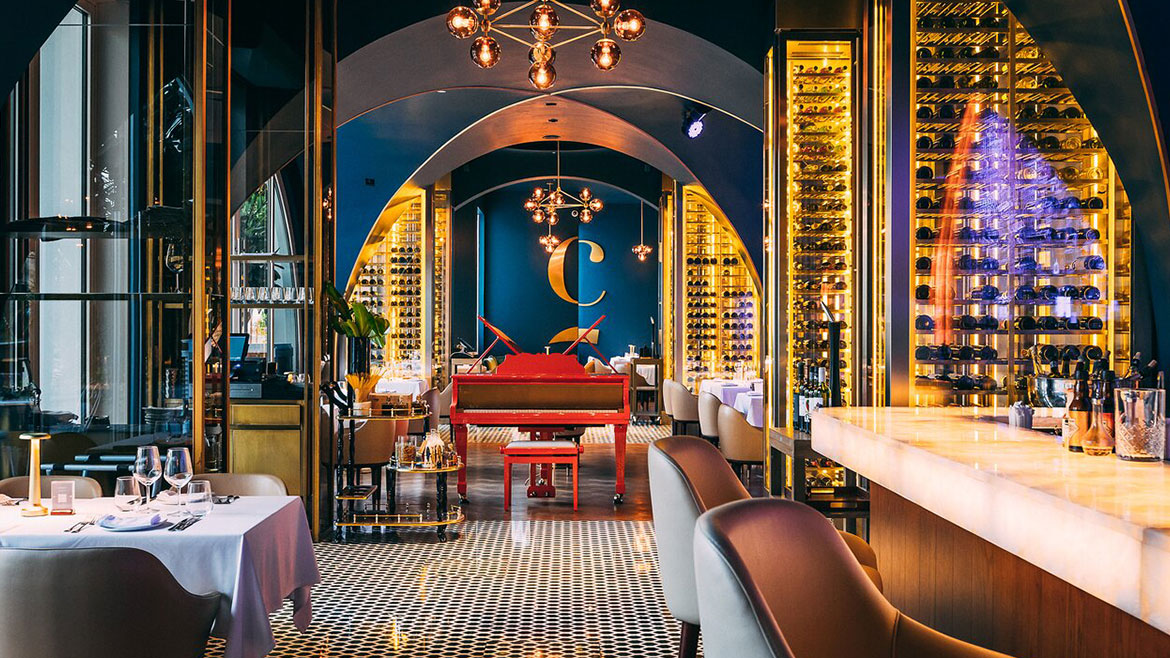 Cinque is one of the top Italian restaurants in Dubai that you've probably never heard of. It's a buzzy, modern Italian restaurant located within Dubai's favourite party hotel. The menu, which features fresh seafood, pasta, and grills and is overseen by award-winning head chef Giuseppe Pezzella, offers diners a culinary tour of Italy's Amalfi coast. You can eat inside the teal and brass-themed restaurant or al fresco on the charming patio, but make sure to stop by the chic bar to cap off the evening.
Address: FIVE Palm Jumeirah.
Phone: 04 455 9999.
Cipriani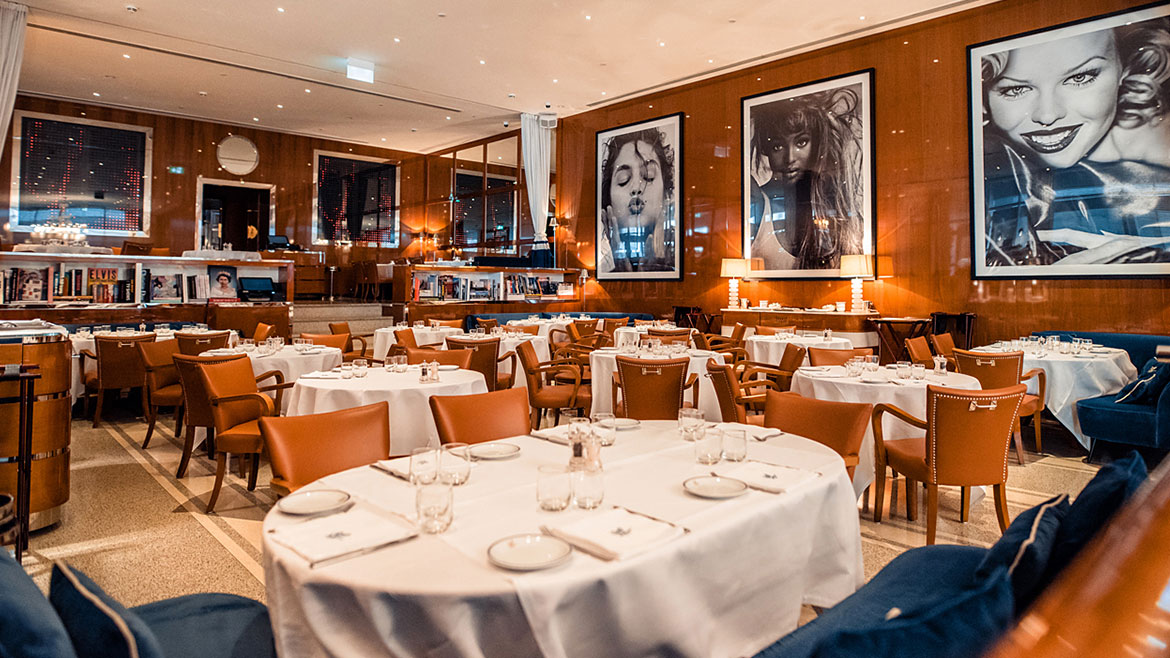 Cipriani is simply outstanding and has long been regarded as one of the top Italian restaurants in Dubai. It has been a DIFC institution since 2016. The room is lovely but odd, with bright blue and white tables, and blown-up images of supermodels lining the walls. Additionally, the service is professional and attentive as well, but what else would you anticipate?
Address: Gate Village 10, DIFC.
Phone: 04 347 0003.
Il Ristorante – Niko Romito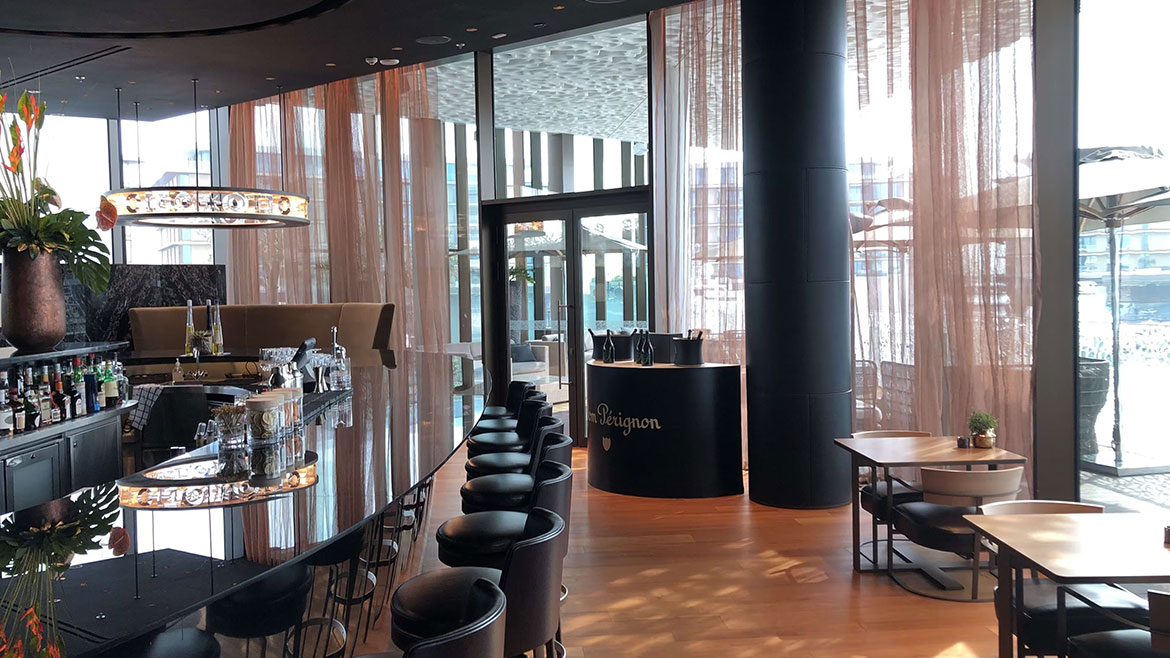 What could be a more enjoyable way to spend an evening than dressing up and going out for a night of exquisite Italian cuisine? The epitome of classy glitz is Il Ristorante – Niko Romito. It is the creation of Italian chef Niko Romito, who holds a Michelin star, and is located inside the opulent Bvlgari hotel. Il Ristorante, one of the top ten Italian restaurants in Dubai, combines stylish interiors with creative and expertly cooked food, including a fantastic take on the traditional lasagna. Get ready to be amazed.
Address: Bvlgari Resort Dubai, Jumeirah Bay Island.
Phone: 04 777 5555.
Marea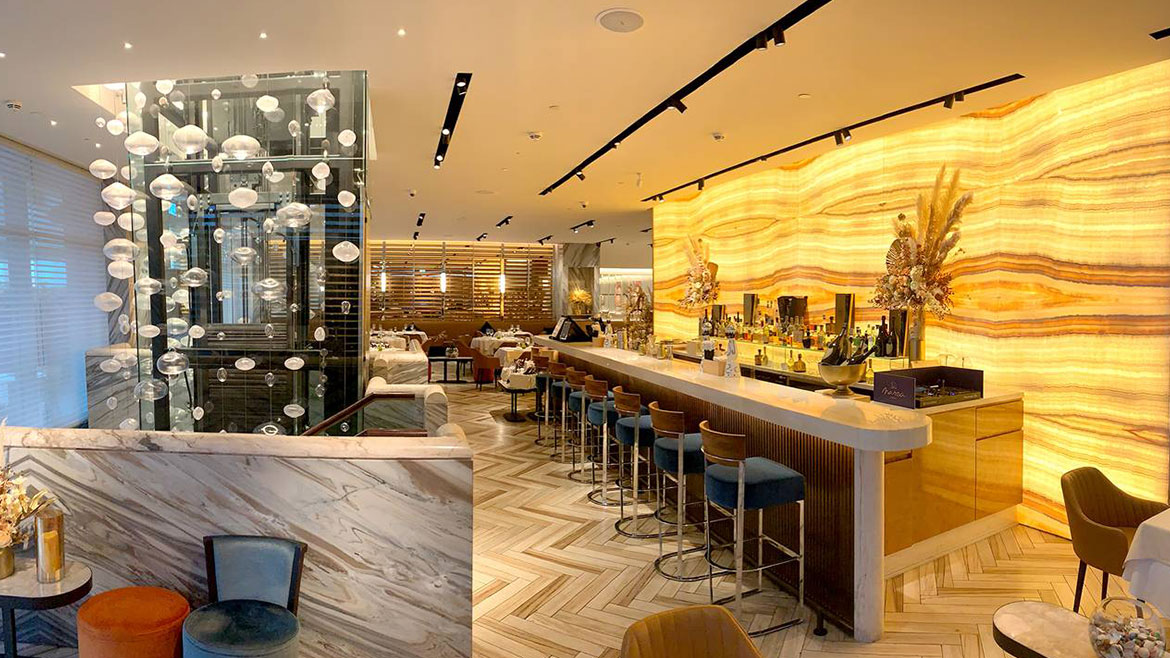 It has a lot to live up to as Marea's original, highly regarded Italian restaurant in NYC has been drawing crowds for well over a decade. Fortunately, it performs above and beyond expectations, being ranked among the top ten Italian restaurants in Dubai. The menu, which was prepared by the head chef of the main location and is a combination of traditional Italian meals and trademark seafood innovations, is large as well. Muted neutrals, high ceilings, and clean white tablecloths offer all the elegance you'd expect of a DIFC restaurant.
Address: Gate Village 7, DIFC.
Phone: 04 583 6366.
The Artisan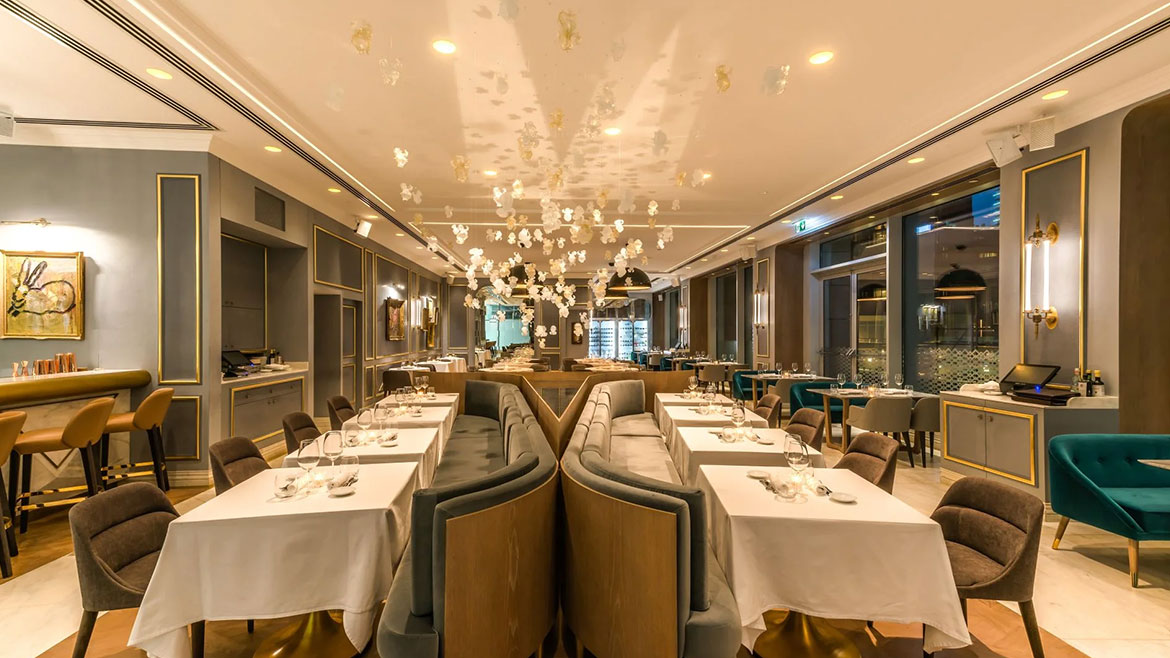 When you walk through the doors of what some of you may know as The Artisan by Enoteca Pinchiorri, the brand-new (and relocated) The Artisan, you immediately feel as though you're enjoying la Bella vita. Chef Francesco Magro, who oversees the restaurant's kitchen, has created a menu that reads like a tribute to Italy and features dishes from every region, from Tuscany to Puglia.
Address: Waldorf Astoria DIFC.
Phone: 04 338 8133.
For more information on the best Italian restaurants in Dubai, follow the Dubai Local for more information.