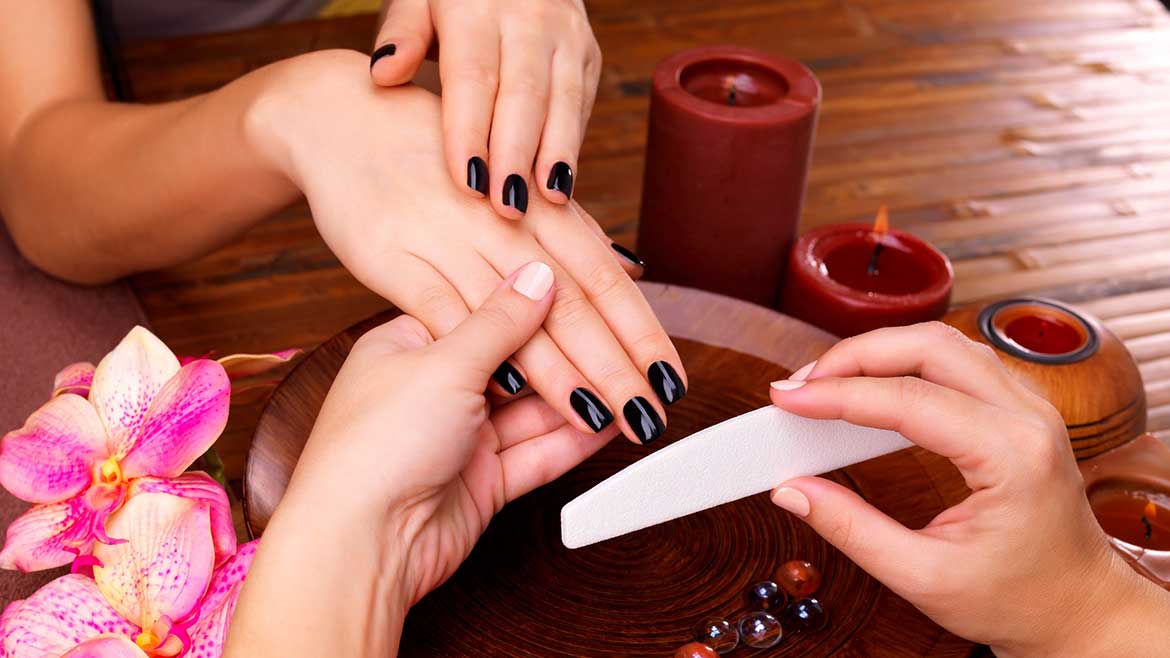 The Best Nail Spas in Dubai
Need a quality manicure? Here, Dubai Local lists 10 of the city's top nail shops. Everyone occasionally needs to pamper themselves, whether that involves a productive shopping visit or a relaxing afternoon at your preferred salon. A well-kept manicure, with its diverse tips, kaleidoscopic patterns, and exoticism all year round, is known to signify more than just a day well spent. Dubai certainly doesn't fall short when it comes to choices, as the city is full with gorgeous spas and nail salons that can meet all of your beauty needs. Here, we list the top nail spas in Dubai so you can get set for all of your summer vacations.
We Nails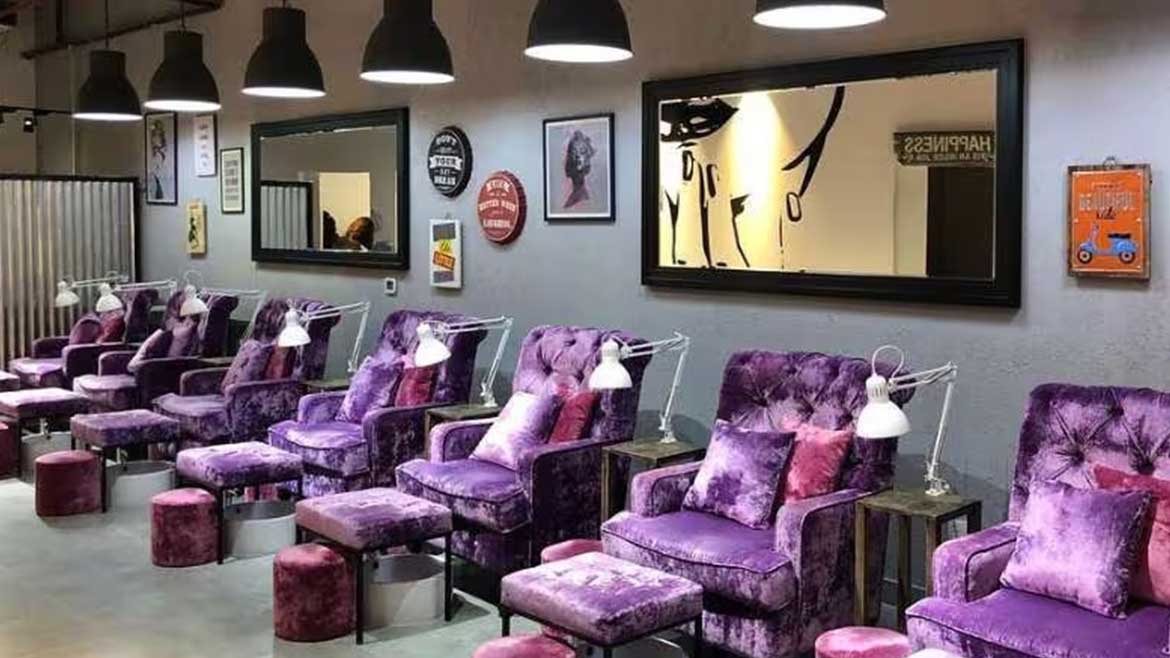 You follow We Nails' advice to "Act like a lady, think like a boss." Kill up to six birds with one stone by beginning with a manicure and finishing with a heated wax or lash lift. This, one of the eccentric nail spas, is brilliantly cool, bathed in purple & pink tones, and illuminated by fluorescent signs. You can't go wrong when you've won over Laura Anderson from Love Island by specializing in services like French Tips, Chrome, Glitter, Marble, or Diamond manicures, as well as buffer treatments like a Sugar Mani. We Nails is among the best nail salons in Dubai because of its at-home service, which gives you the convenience of going out but remaining in on those lazy days.
Address: Trident Grand Residence – G012 – Jumeirah Beach Residence – Dubai – United Arab Emirates
Phone: +971 50 507 7501
Hours: Everyday – 10 AM to 9 AM
Be Dashing Beauty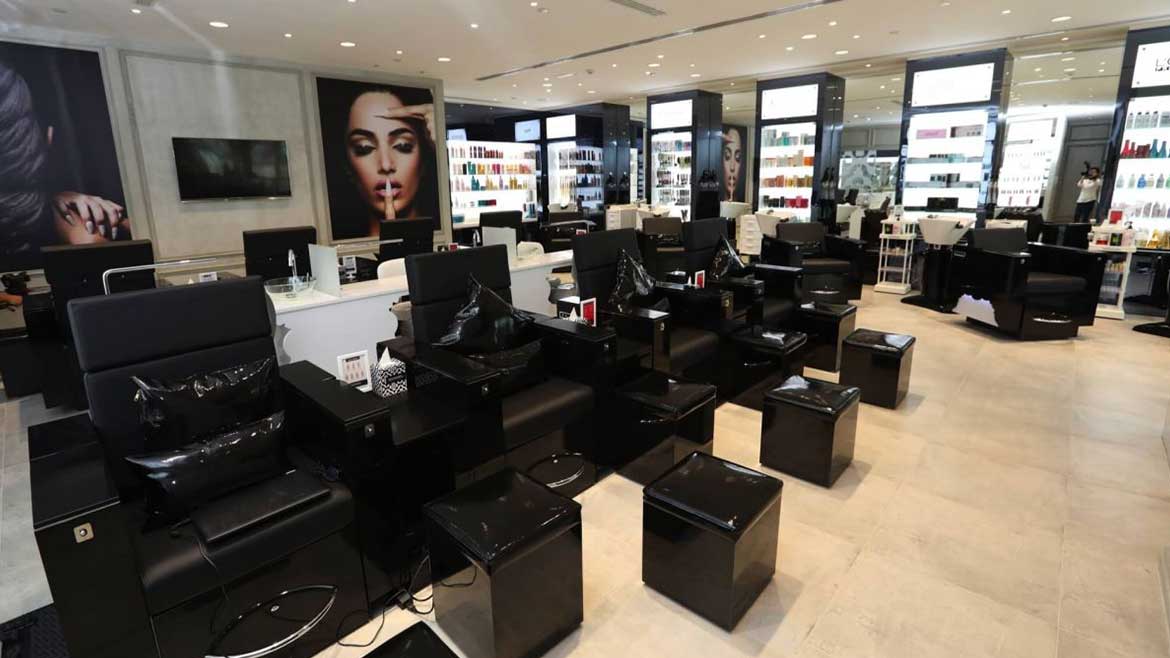 Because of their commitment to being creative, Be Dashing Beauty has more than 200,000 repeat customers. With so many nail technicians and extension experts at their disposal, your desire is truly their command. Enjoy some extra TLC on your hands (& feet) with their renowned Milk, Honey and Rose and opulent Caviar Therapy. Additionally, relax in their iconic Bedashing Chair and Bed, which was designed to offer clients time by allowing them to receive multiple services at once. 
Address: Mirdif 35, Level 2, unit L2-10, dubai – Dubai – United Arab Emirates
Phone: +971 600 560037
Hours: Everyday – 10 AM to 10 PM
Arfi Nails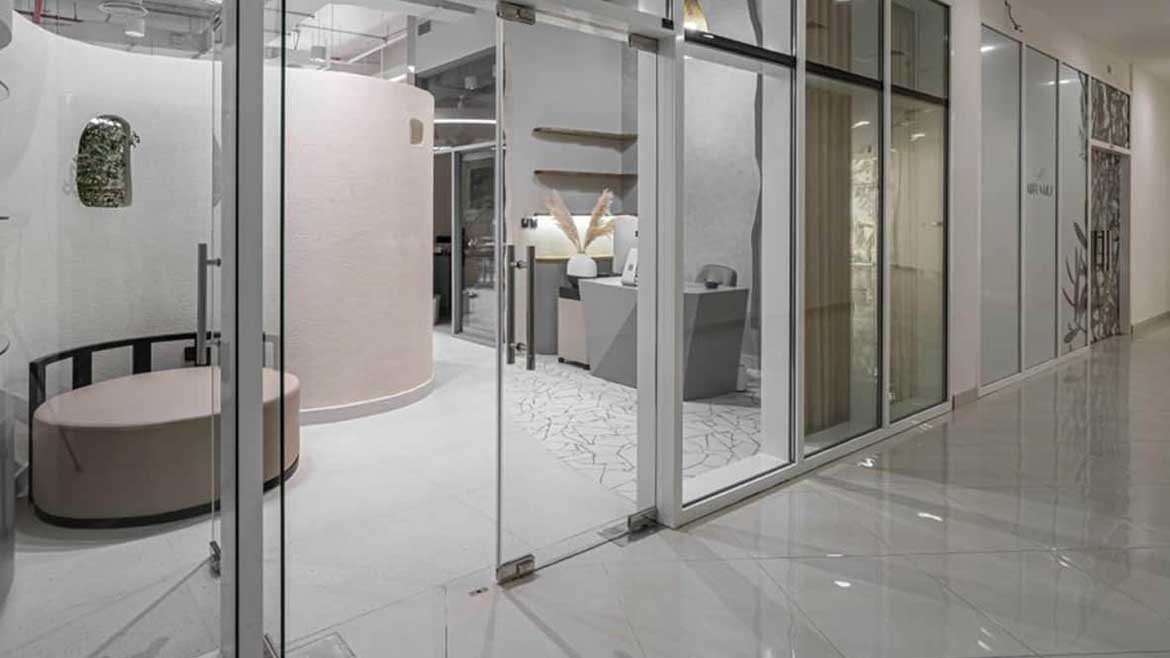 Arfi Nails captured this spirit in a manicure experience that customers have referred to as "magic." The possibilities here are truly endless. Walk in with bare nails and exit with cow pattern nails or French tips covered in gold leaf. The salon's focus on sleekness extends to their sterilization room, where you can watch the tools get cleaned, adding to your peace of mind and peace-of-manicure. The space is warmly suave and minimalist. Undoubtedly among Dubai's top manicure salons is Arfi Nails. If you are in Al Barsha, search for nail spas near me, and you will get this salon where you can pamper yourself. 
Address: Shops 7, 8, and 9 Dawoud Building – Al Barsha – Al Barsha 1 – Dubai – United Arab Emirates
Phone: +971 52 266 8099
Hours: 10 Am to 9 PM
Nails LAB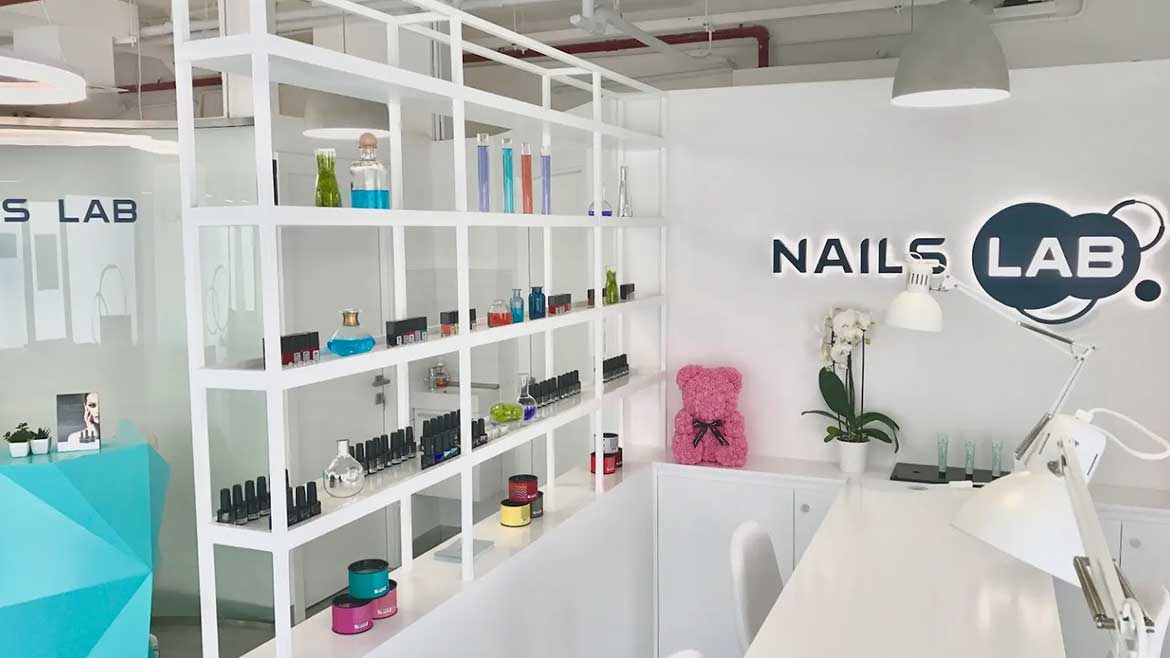 The nail lab is where customers go when their nails need "saving," as they use premium materials and maintain the highest standards of hygiene. Make your nails more eye-catching by adding extra design elements like nail decals, Swarovski stones, and piercings. This is the best location to visit before leaving on a summer vacation because it guarantees that your nails will remain flawless for up to three weeks. 
Address: JLT, Cluster B Lake View Tower – Dubai – United Arab Emirates
Phone: +971 52 286 7497
Hours: Everyday – 10 AM to 10 PM
Mind & Sense Salon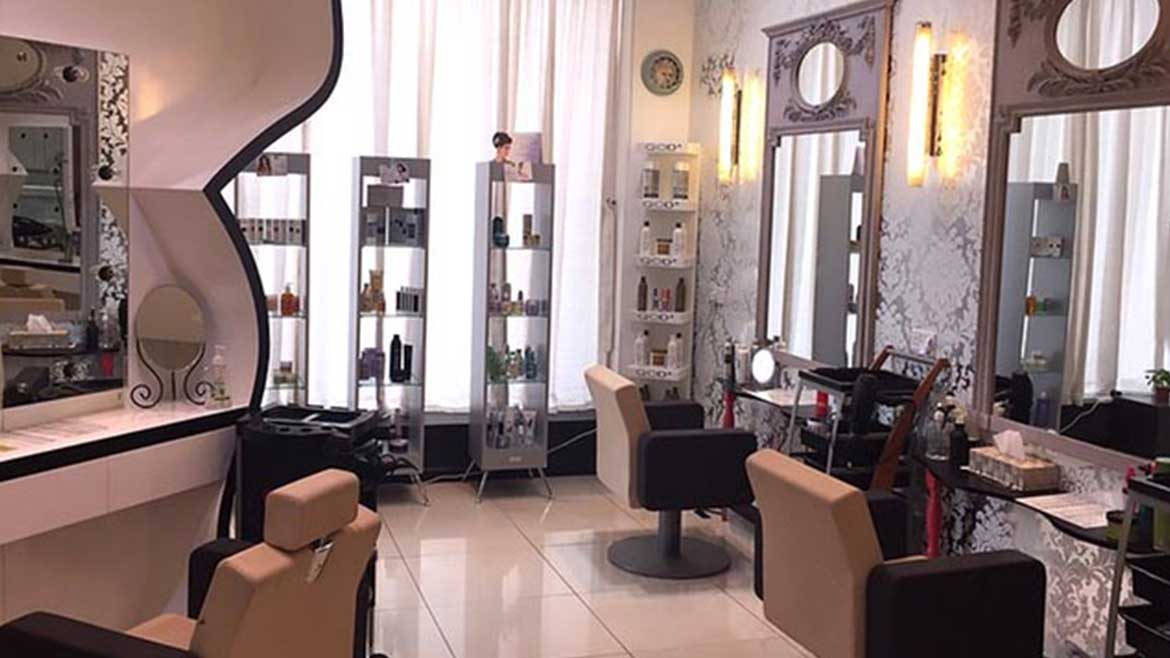 When admiring the work of Mind & Sense Salon, bring back your inner sense of joy in a candy store. One of the best nail spas in Dubai, known for their clean nail art designs, ombré patterns, and hypnotic swirls, they additionally deliver in-home services for nails, waxing, hair, lashes, and facials. They also offer IBX Nail Repair Treatments, which help to revive severely damaged nails.
Address: Metro Station, Ghaya Residence – Showroom No.1, Al – Sheikh Zayed Rd – near Financial Centre – Dubai – United Arab Emirates
Phone: +971 4 351 1193
Hours: Monday – 12 PM to 9 PM, Tuesday 10 AM to 8 PM, Wednesday to Saturday – 10 AM to 9 PM, Closed on Sundays 
Getting beautiful nails and flaunting them is the dream of almost every woman. You can make this dream come true by finding the perfect nail care salon from the above list provided by Dubai Local. Just search for a nail and spa near me, and locate all these salons. We want you to make your nails flaunt with the beautiful art & designs on them everywhere you go!