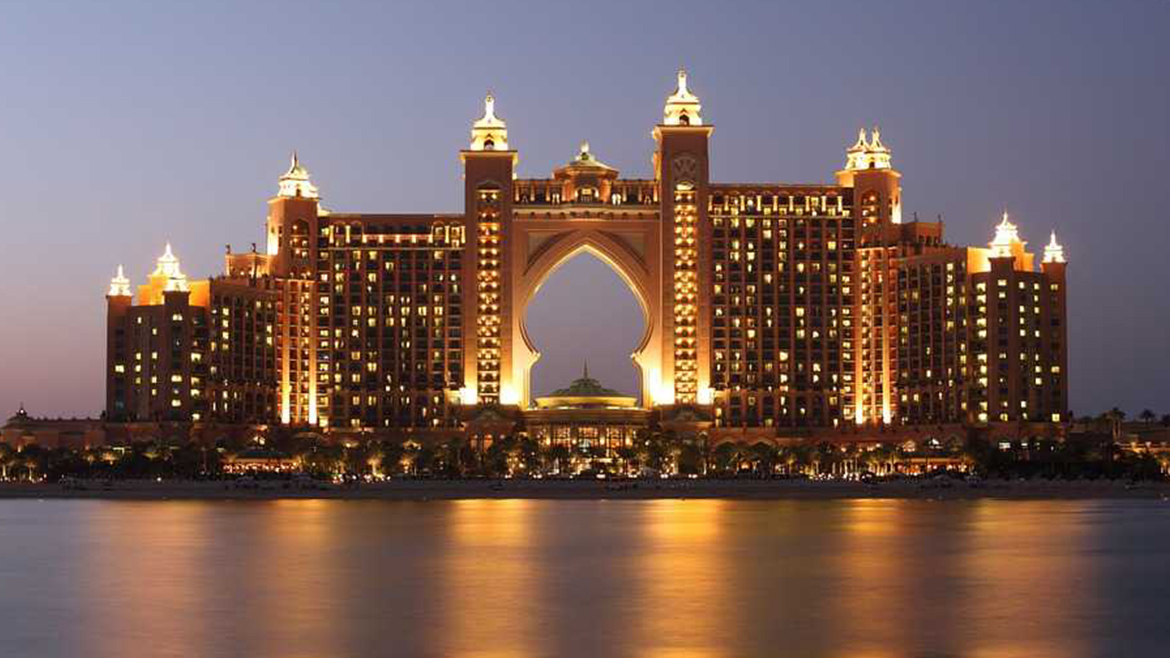 8 Best Places To Visit In Dubai With Family
Dubai city has a fast-growing economy along with entertainment venues, a luxurious lifestyle, and modern architecture; also slowly becoming a popular holiday place for vacation. Also, one of the most visited cities in the United Arab Emirates for Burj Khalifa, the tallest building in the world. There are various things to do in Dubai, like experiencing the warm water of the Arabian Gulf, skyscrapers, aqua venture waterpark, Ski Dubai, and Dubai Aquarium. Why wait, then? Make a list of the best places to visit in Dubai with your family for your next holiday trip.
Here is the list of must-visit places in Dubai to join with the whole family and make some best memories for a lifetime. 
LEGOLAND Water Park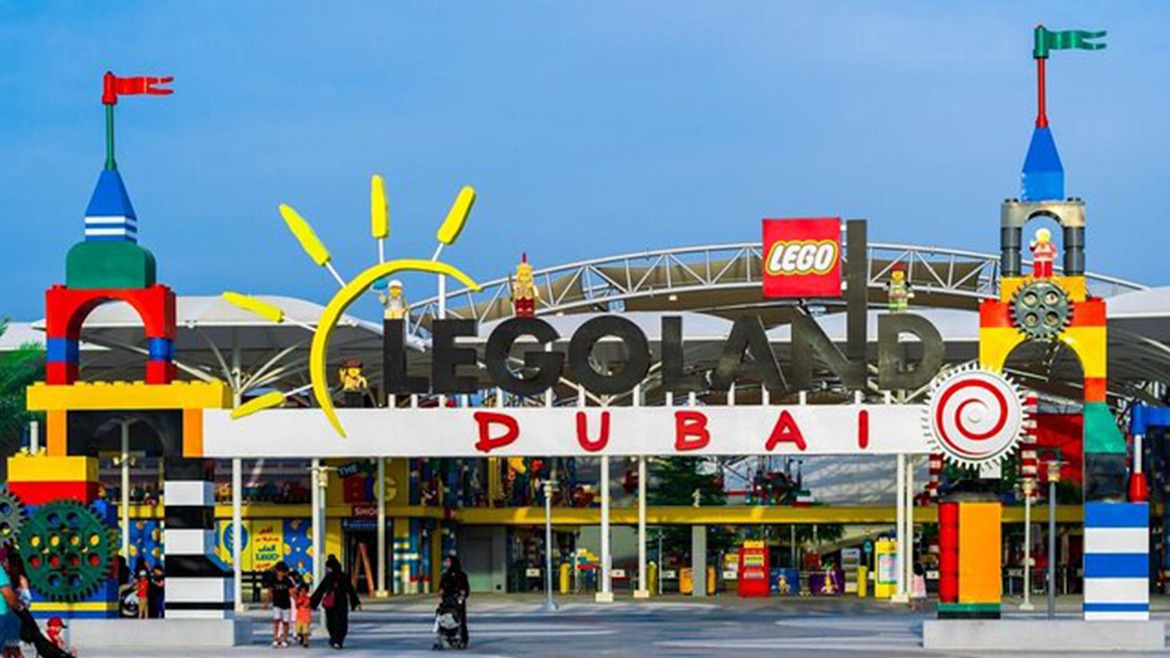 Join the fantastic splash of water with Legoland Water Park, specially designed for kids between 2 to 12 years. It offers fun water rides & slides to make your trip more adventurous for your kids. The main attractions are drenching the Joker Soaker, a lego raft for lazy rivers, and a safari that brings endless smiles. Visit the place with your children to enjoy the waterpark and spend quality time with them. 
Timings: 10:00 AM to 6:00 PM Saturday to Wednesday; 10:00 AM to 8:00 PM Thursday and Friday
Location: Sheikh Zayed Road, Opposite Palm Jebel Ali – Dubai – United Arab Emirates
Motiongate Dubai Theme Park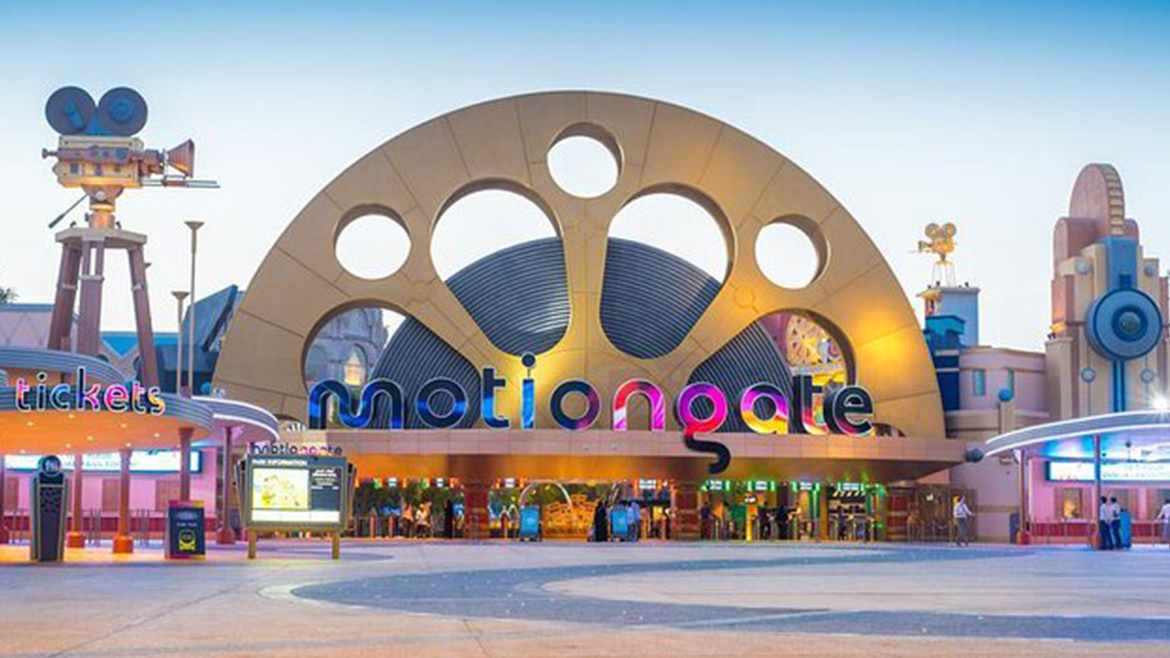 Kids are always excited about theme parks as it sounds exciting to explore for them. Motiongate at Dubai park & resort brings three in one experience by bringing together three motion picture studios of Hollywood- Lionsgate, Columbia Pictures, and DreamWorks Animation. The place is filled with creative storytelling for kids. It guides them about the world of innovation, exploring the magical world of smurfs to get the best Smurfberry Factory, Woodland Play Park, Smurf Village Express, and Smurfs Village Playhouse. 
Location: Sheikh Zayed Road, Opposite Palm Jebel Ali – Dubai – United Arab Emirates
Timings: 11 AM – 8 PM Saturday to Wednesday; 11 AM – 9 PM Thursday to Friday
Ski Dubai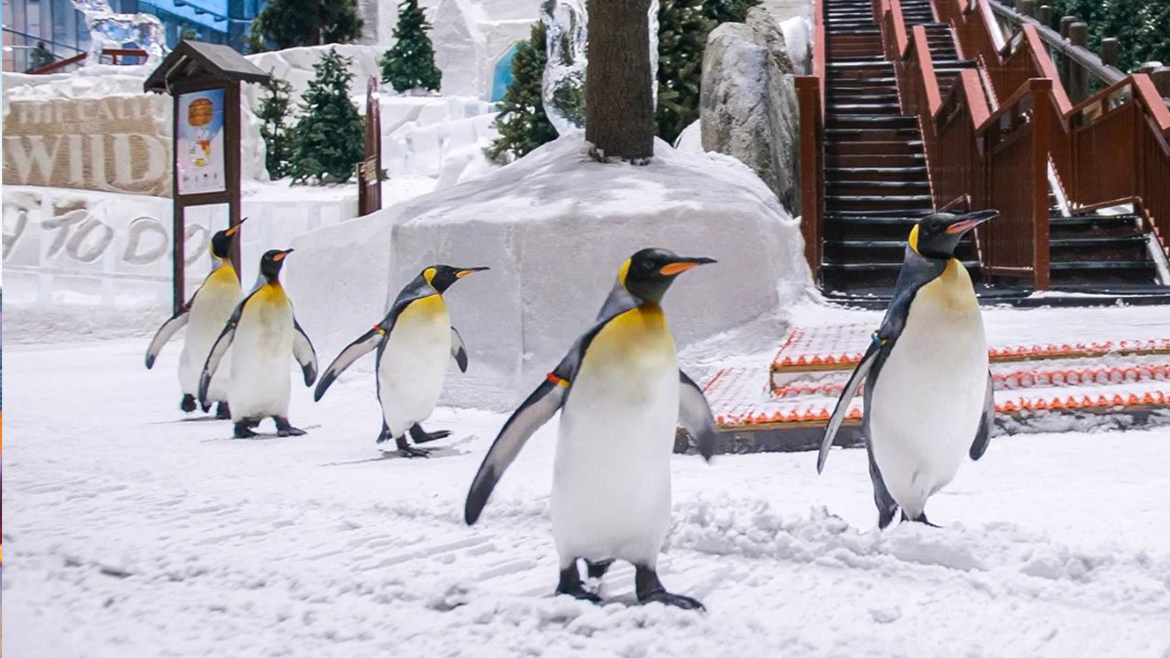 You can't miss a visit to Ski Dubai on your trip as it is known as the best attraction by many tourists. A perfect destination for your family & kids located within the mall of emirates. Even in the desert area, they managed to build this fine place. Must-try things here are Snow Penguins, skiing, snowboarding, and tobogganing. Your kids will love the activities as they bring something unique for them. 
Location: Sheikh Zayed Rd – Al Barsha – Al Barsha 1 – Dubai – United Arab Emirates
Timings: 9:00 AM – 12:00 AM
The Dubai Fountain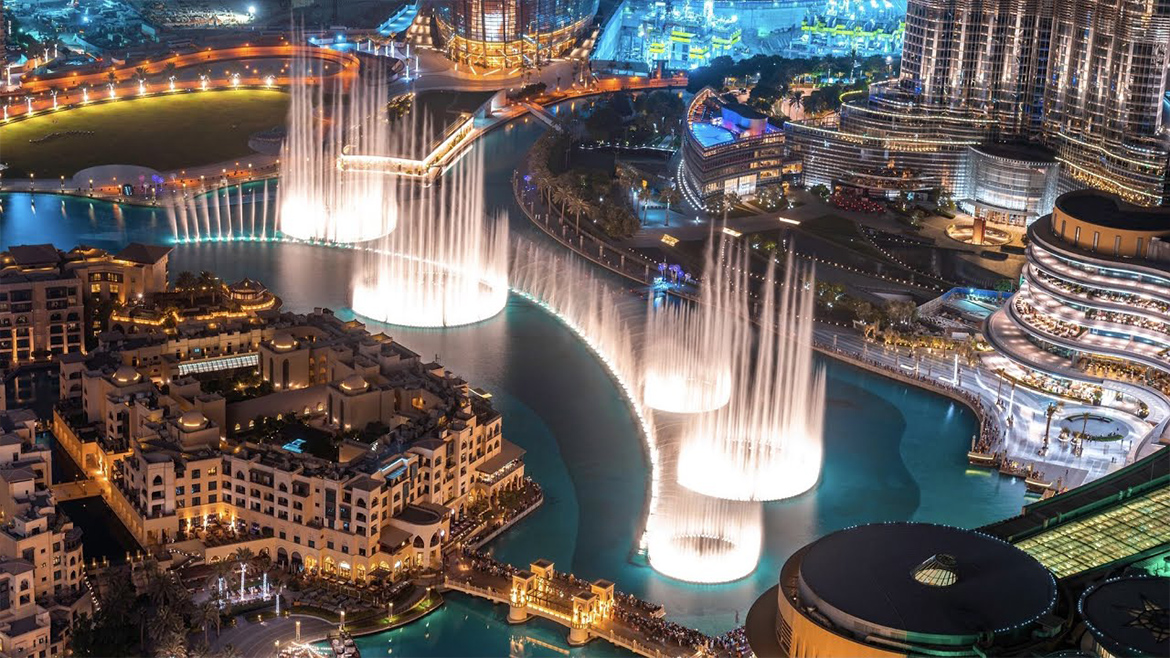 Imagine the size of two football fields; the size of Dubai Fountain is even more than this range. It will be the best decision to enjoy the world's tallest fountain along with vibrant lighting to enjoy with family & kids. This fountain performance, backed with the best Arabic songs, from contemporary to classical, will be delightful to the eyes. 
Location: Fashion Parking – Dubai Mall – Sheikh Mohammed bin Rashid Blvd – Dubai – United Arab Emirates
Timings: 7:00 PM – 11:00 PM
Dubai Aquarium & Underwater Zoo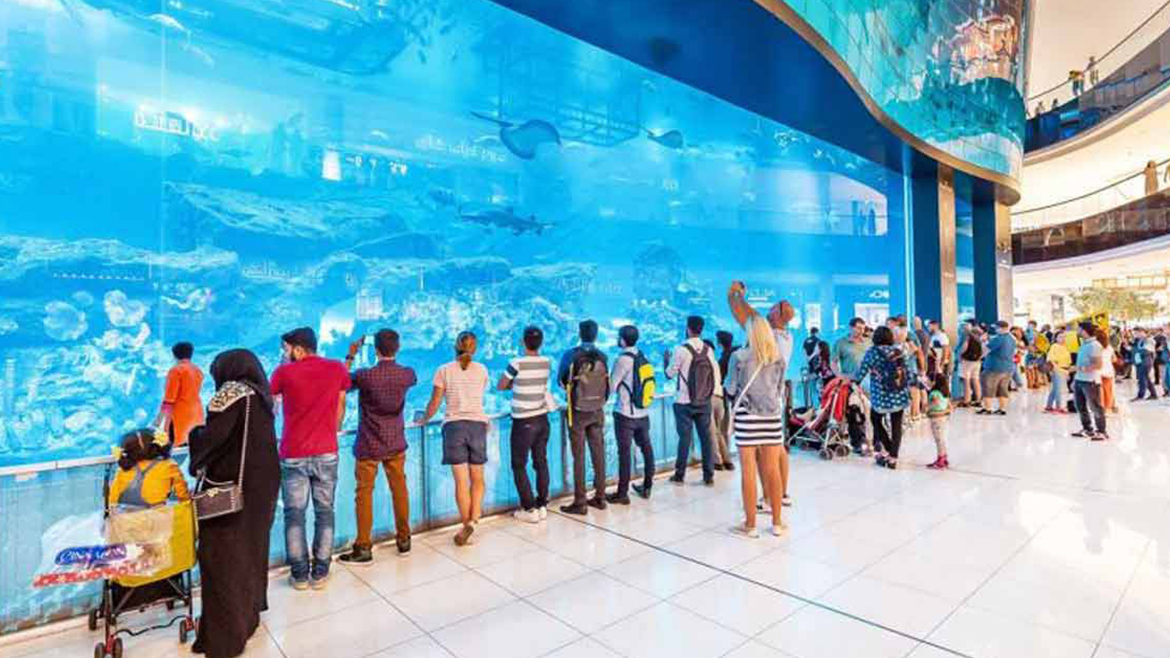 Among the famous and best places in Dubai, Underwater Zoo & Dubai Aquarium is perfect as people love the exotic views of aquatic animals. The place is located on the ground level of Dubai mall, so it adds more fun to shopping. The aquarium consists of more than 140 species of aquatic animals, 300 & above sharks, with an extensive collection of Sand Tiger Sharks of the world.
Location: Ground & Level 2, The Dubai Mall – Dubai – United Arab Emirates
Timings: 10:00 AM – 12:00 AM
Dubai Miracle Garden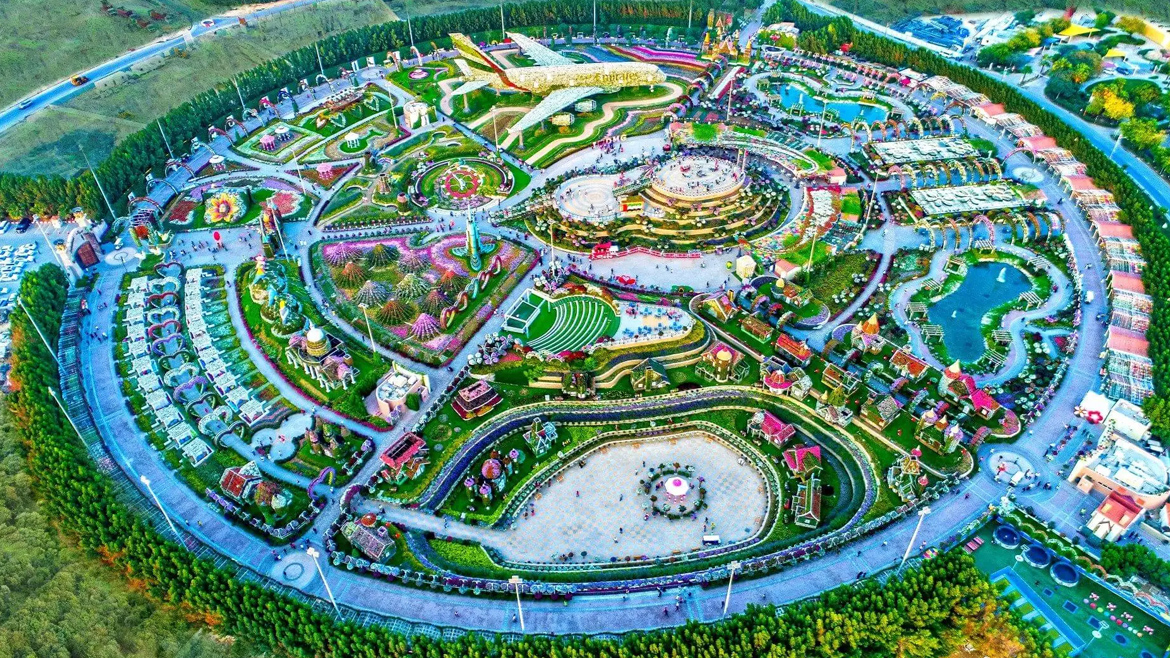 Spending time in the lap of nature is the best way to mend relationships with your loved ones. It connects people more to look upon leaving their electronic devices. Incredible view of beautiful thousands of flowers of different species fills up blossoms in a desert area. A unique arrangement of flowers brings a delightful experience to your senses. Visit the garden with your family and kids. It has a friendly environment.
Location: Al Barsha South 3, Barsha, Dubailand Area – Dubai – United Arab Emirates
Timings: 9:00 AM – 6:00 PM 
Dubai Dolphinarium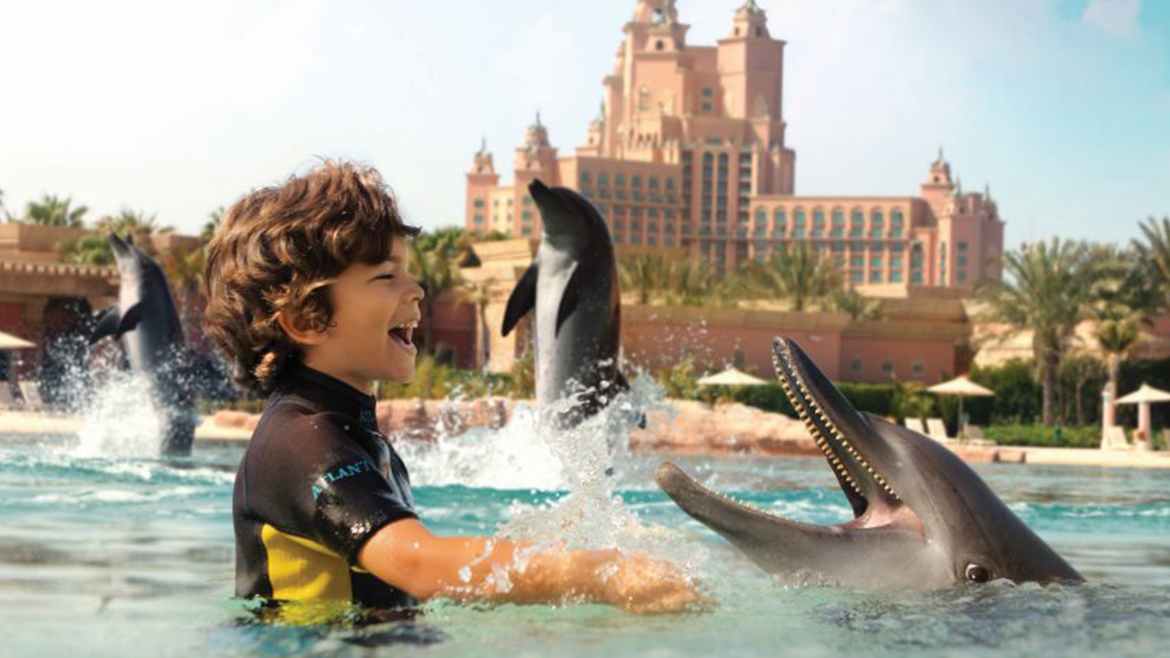 Dubai brings a unique concept with the Dolphinarium. Here you can enjoy the seal show & bird show that will fill the eyes with joy and happiness. If you wish to swim with dolphins, the place will fulfill it with an advance ticket. Also, Dubai's famous cuisines assist you in watching the show to get entertained. 
Location: Dubai Dolphinarium, Riyadh Street, Inside the Creek Park Gate 1, Dubai
Timings: 9:00 AM to 7:30 PM
The Green Planet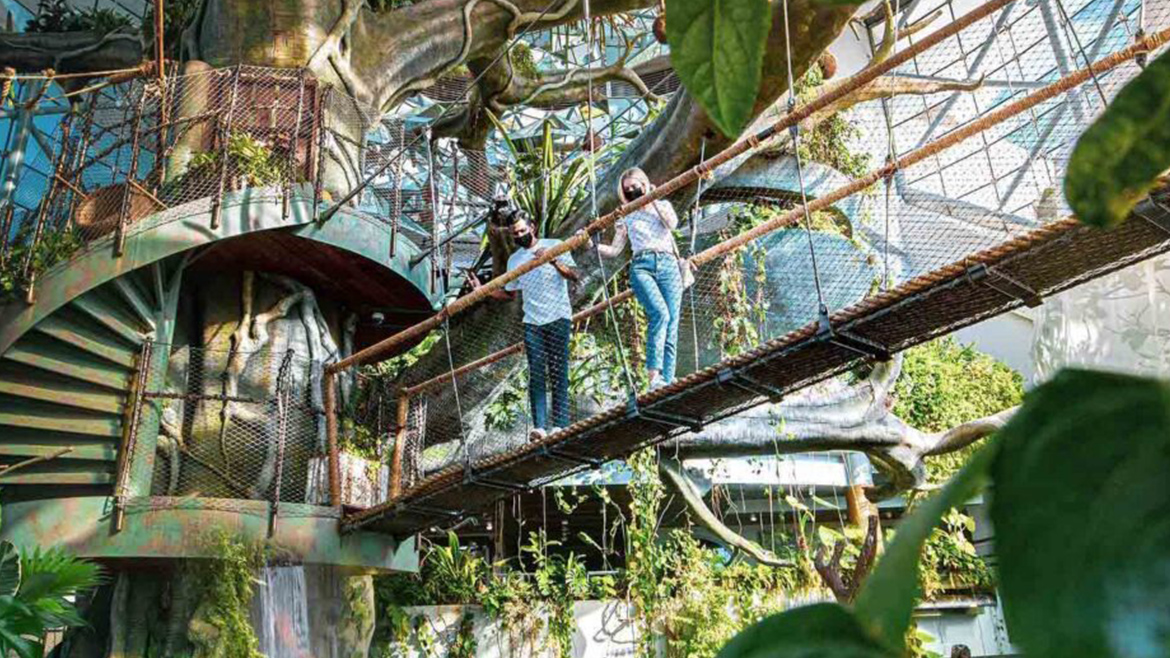 Explore the world of Green planet, including the sloth encounter, swimming with piranhas, bird encounters, and watching reptiles, sugar gliders, and night creatures. Burmese Python will give a chilling encounter experience for the visitors. Make a plant &  visit these amazing greenery places and get closure with nature.  
Location: City Walk – Al Wasl – Dubai – United Arab Emirates
Timings: Monday – Friday: 10:00 AM – 6:00 PM; Saturday – Sunday: 10:00 AM – 6:00 PM
Bottom Line!
Check out the website of Dubai Local to get a more detailed list of the best places to visit in Dubai, guidance for popular restaurants, home services, tours & travels, beauty & spa places, and hotels for bookings. lt will guide you to visit places & recommend things to do in Dubai and save you from undue last-minute hustles.