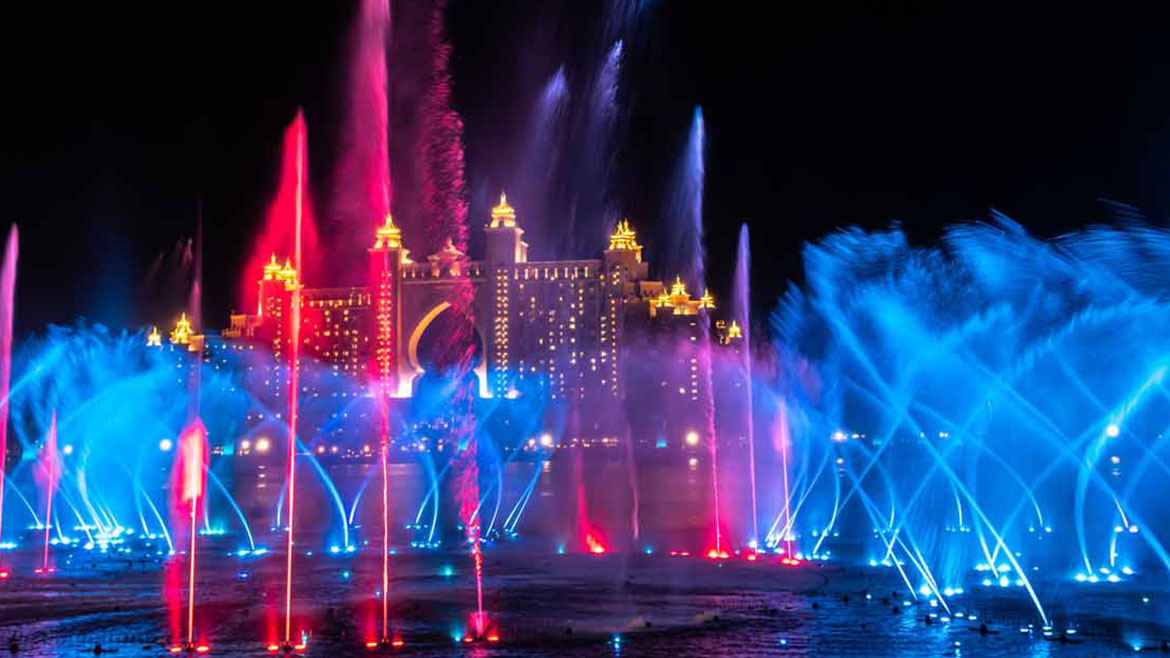 Dubai's Top 10 Pubs That You Just Don't Wanna Miss
Nothing beats enjoying premium cocktails and breath-taking city views from a rooftop bar with the best food in Dubai. With its busy, high-end nightlife, the "City of Luxury" will provide you with a fantastic drinking experience. Therefore, book a table as soon as possible to enjoy Dubai's top bars and pubs. Whether you're looking for a good setting to watch the game or simply want to have a scrumptious meal, you'll be satisfied with the level of hospitality at any Dubai bar. Get ready to explore a variety of traditional Emirati favorites and the greatest cocktails!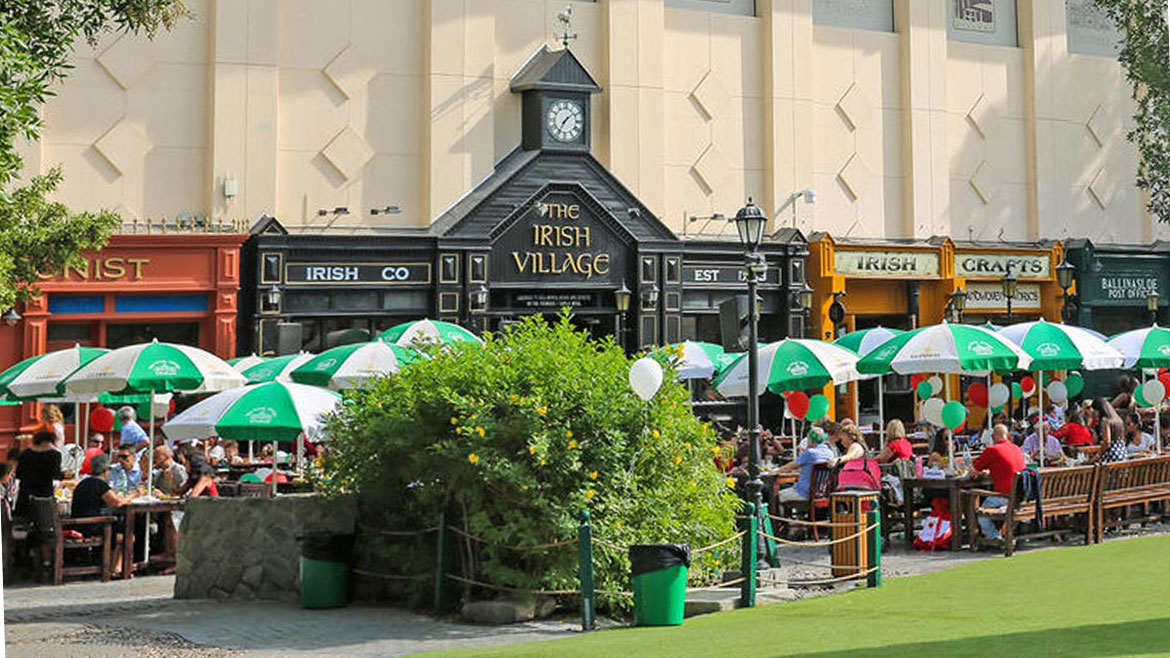 One of the top Dubai clubs and pubs, The Irish Village is located in the center of Dubai and will make your visit memorable as a party place, it has one of the best restaurants in the area. This bustling area of the city is well-known for its atmosphere, delicious food, and wide selection of drinks. Both the Studio City and Al Garhoud Dubai locations of the Irish Village are great places to spend an evening taking in exciting live acts. It's a great place to spend some time because you can watch live rugby, football, hurling, and auto racing matches there as well.
Timings: 11am – 2:00am daily
Location: AI Garhoud Dubai and Studio City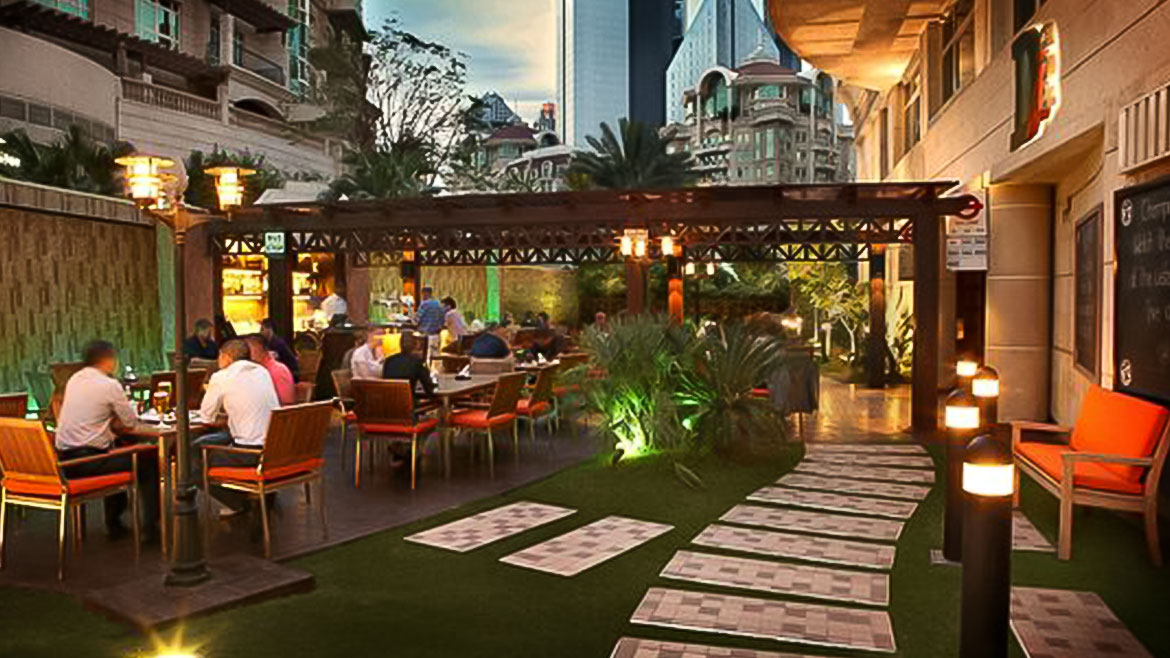 The Double Decker Pub, which is situated in Downtown Dubai and has a large selection of beers, cuisine, and ciders, is the greatest place to experience British hospitality in the Middle East, everything from beers to best food. Traditional pub fare including fish and chips, bangers and mash, and shepherd's pie are on the menu at this Dubai bar. And this Dubai pub features a number of TVs that show live sporting events if you want to watch some sports while you eat. Visit the Double Decker Pub in Dubai if you're in the mood for some pub fare and a few beers.
Timings: 12 noon – 12:00 am daily
Location: Swissôtel Al Murooj, Downtown Dubai, Dubai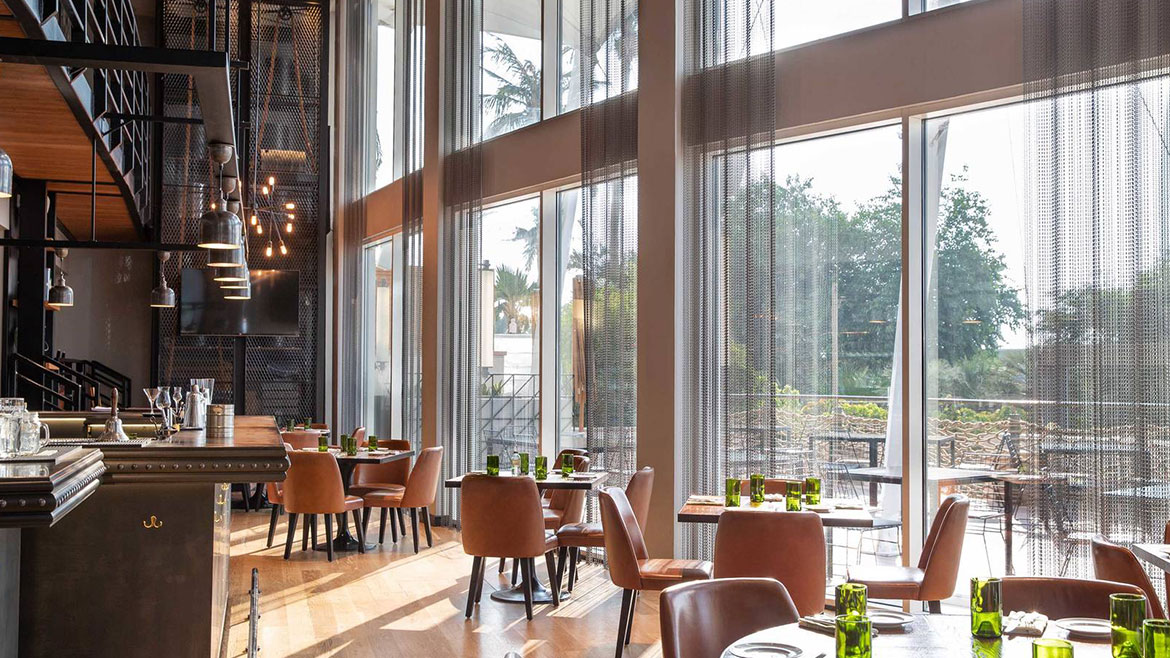 The hotel Dhow & Anchor on Jumeirah Beach is a multi-award-winning pub restaurant known for its fantastic indoor and outdoor seating, unique happy hours, and Murray's pop-up menu. Hotel D&A is a terrific spot to unwind after a hard day or make new friends. It's a great place to drink and mingle in the city. Check out the enormous array of beverages available on tap in addition to the numerous bottled beers. One of the top bars in Dubai, it offers a wide menu with something tantalizing for every taste. Grab the happy hours and check in right now!
Timings: 12 noon – 12:00 am daily
Location: Lobby Level, Jumeirah Beach Hotel, Umm Suqeim, Dubai
West Beach Bistro & Sports Lounge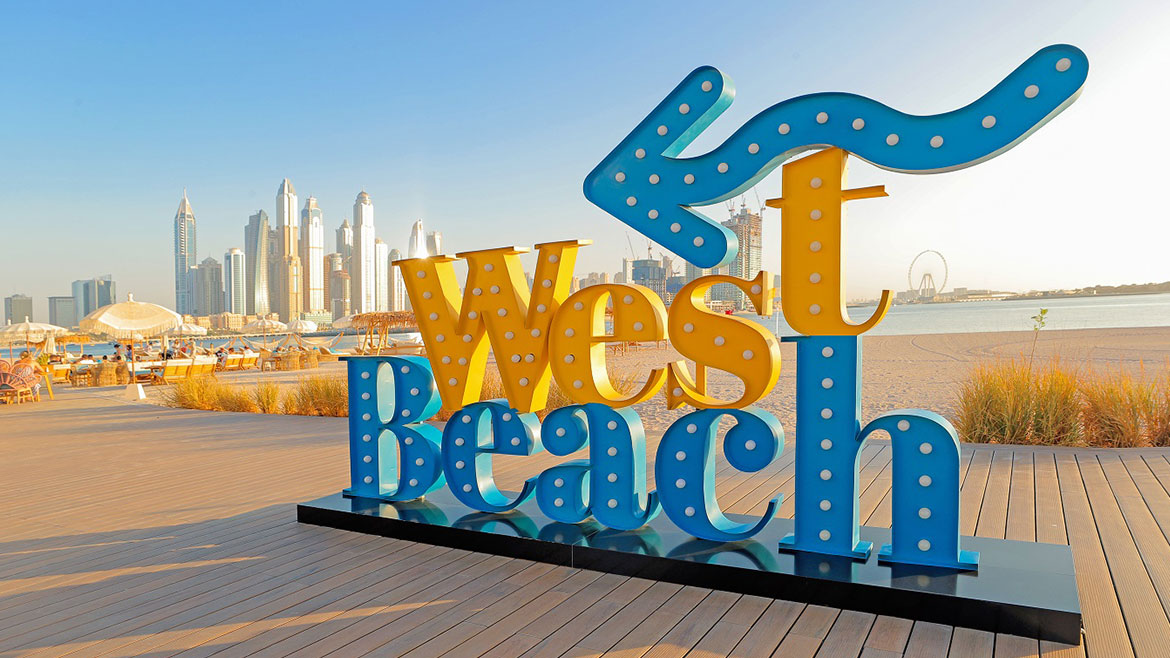 The West Beach Bistro & Sports Lounge in Dubai is a fantastic location if you're searching for a wonderful place to eat the best food and watch your favorite sports team in action. This lively, laid-back eatery offers a large selection of American-style cuisine in addition to a full bar selling your preferred libations. Furthermore, no matter where you are seated, you can always watch the big game thanks to the abundance of TVs throughout the restaurant. So, when you return to this city, be sure to visit the West Beach Bistro & Sports Lounge. 
Timings: 12 noon – 03:00 am daily
Location: Movenpick Hotel Jumeirah Beach, (JBR)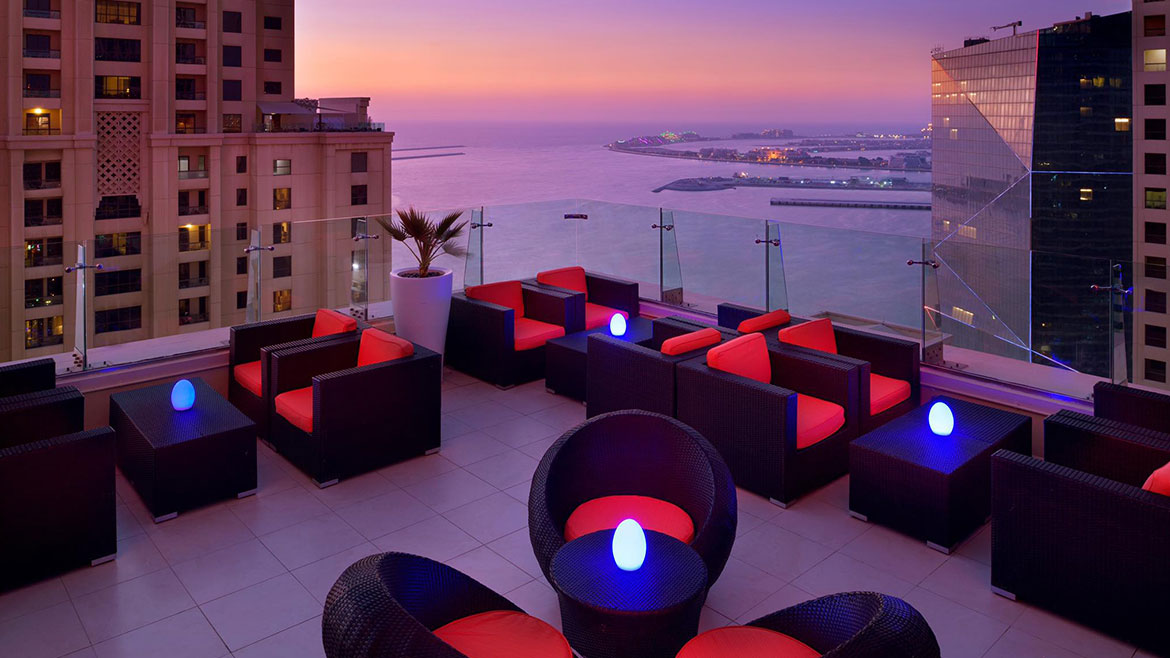 One of the most luxurious and exclusive pubs in Dubai, Sama Lounge is known for its opulent decor and VIP treatment. The club has a private elevator that takes guests directly to the top floor, where they are greeted with the best hospitality and escorted to their table where they eat at some of the best restaurants in Dubai. Guests can choose to sit in one of the many private booths or at a table in the main area. The main area features a large dance floor, DJ booth, and bar. There is also a VIP section for guests who want to experience the ultimate luxury.
Timings: 05:00 pm – 02:00 am daily
Location: 35th Floor of Delta Hotels by Marriott, JBR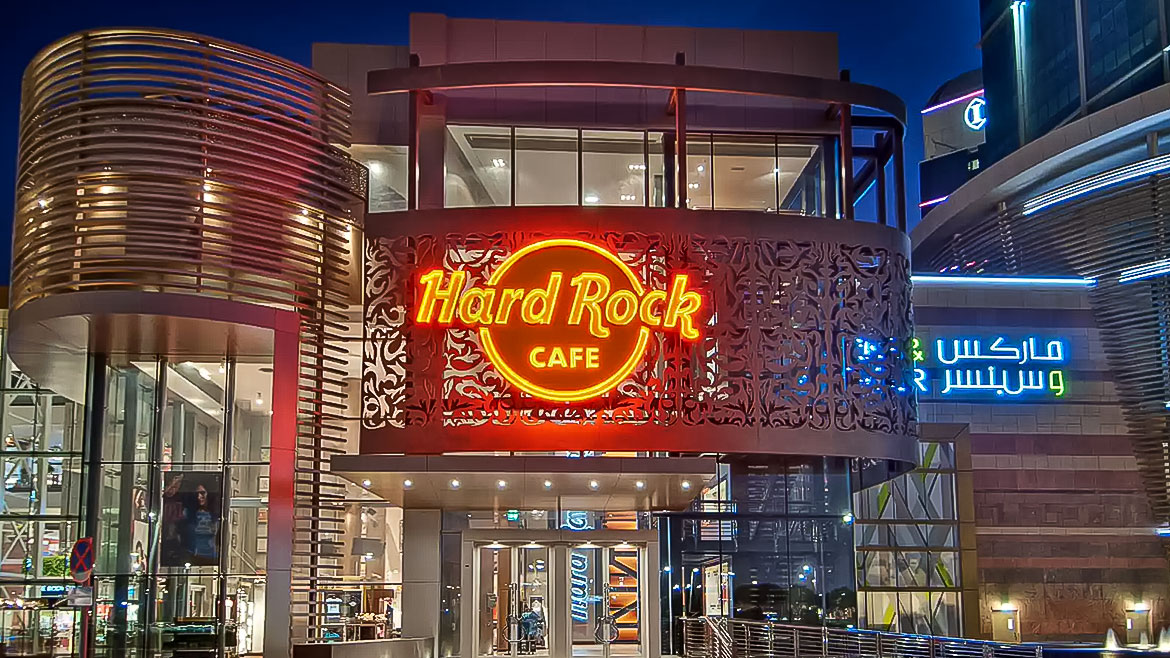 At the center of this energetic metropolis, in the renowned Dubai Festival City Mall, is where you'll find this Dubai bar. The menu of the Hard Rock Cafe Dubai offers a variety of American favorites, such as the renowned burgers and fries, in addition to a tasty assortment of salads, sandwiches, entrées, and desserts, making it one of the best restaurants in Dubai. For adults, they also provide a wide variety of beer, wine, and cocktails. The Hard Rock Cafe Dubai is certain to leave you wanting more, whether you're searching for a fast snack or a leisurely meal. Come by right away to see what all the fuss is about!
Timings: 12 noon – 12 midnight daily
Location: Near Marks & Spencer, Dubai Festival City Mall, Festival Boulevard Road, Dubai Festival City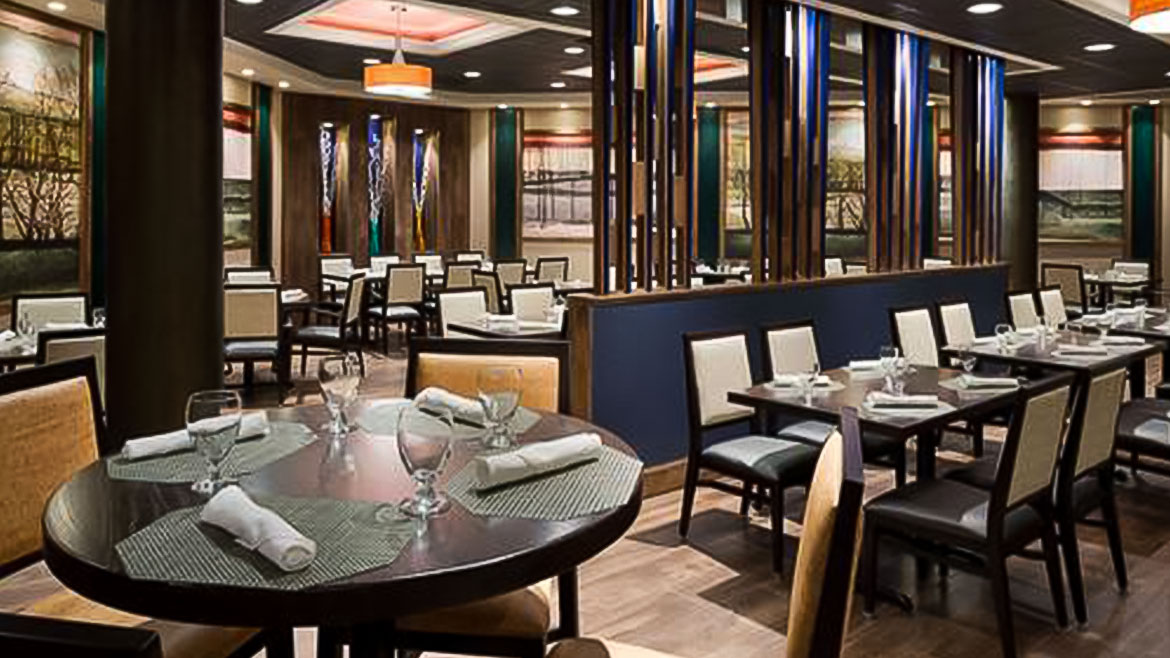 Somerset's is a quaint sports pub in Dubai that welcomes children, making it the ideal place to watch the big game with friends and have dinner with the family. This restaurant will win your heart with its mouth watering cuisine menu and outstanding choice of beers and wines. The menu of Somerset's Pub features a wide selection of classic pub dishes. You can discover something on the menu that appeals to you because it includes both British and American classics. This Dubai pub is a must-try since it serves hefty burgers and delectable main meals.
Timings: 12 noon – 03:00 am daily
Location: 1st Floor, Movenpick Hotel & Apartments Bur Dubai, 19th Street, Oud Metha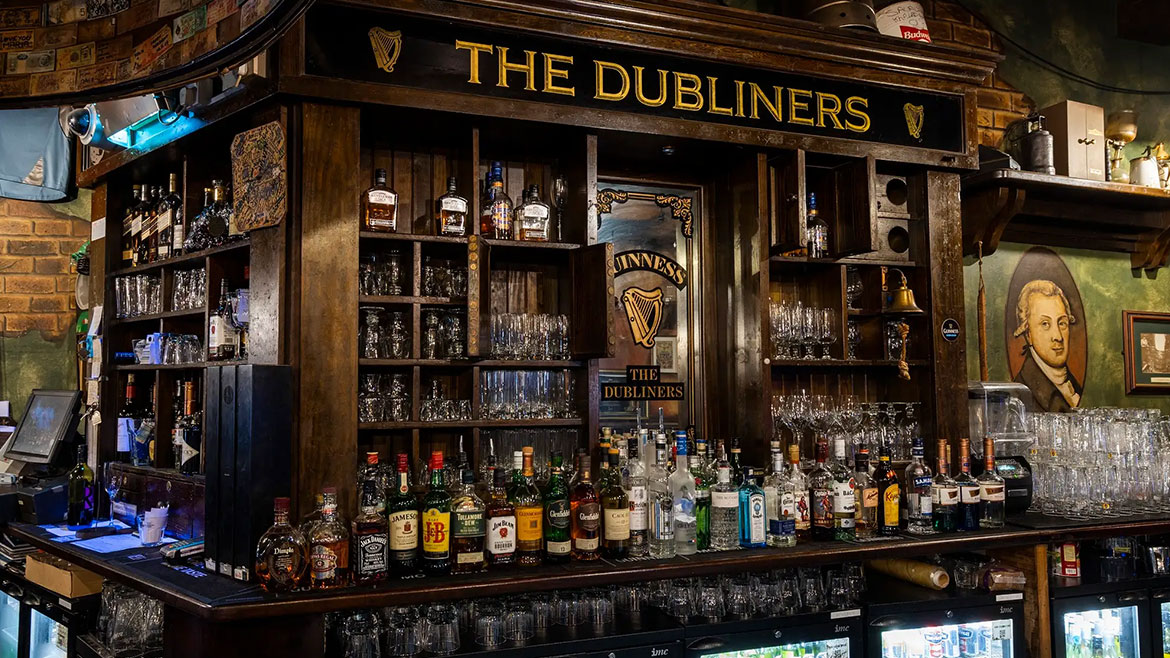 Dubliner's, a restaurant with a cosy and welcoming ambiance right in the middle of Dubai's business district, is the ideal place to have a meal or a few drinks. This Dubai pub is the perfect place for a night out on the town because live music is performed there most nights. All of your favourite Irish delicacies, such as shepherd's pie, fish and chips, and of course, Guinness stew, are available on the menu at Dubliner. The best part is that it has a friendly ambiance that makes it the ideal spot to unwind after a stressful day. So make sure to visit this fantastic bar the next time you're in Dubai!
Timings: 12 noon – 03:00 am daily
Location: Le Meridien Dubai Hotel & Conference Centre, Airport Road, AI Garhoud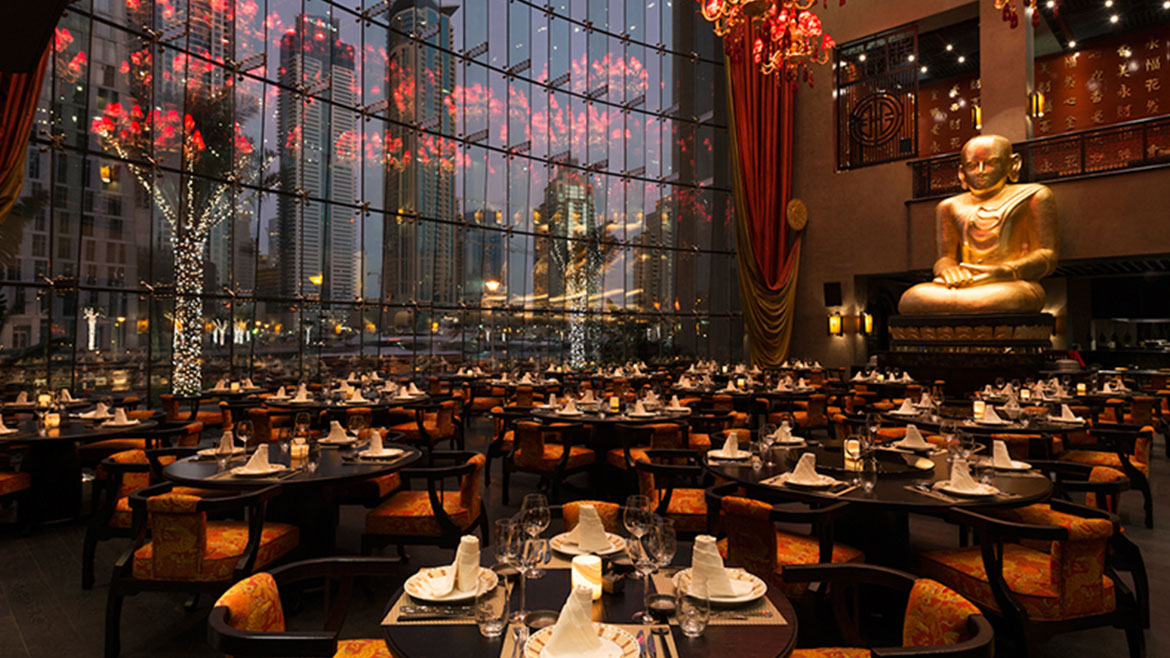 The Buddha Bar, one of the top bars in Dubai, offers an opulent and stylish ambiance that makes it the ideal location to unwind and enjoy a drink or two. The menu offers a wide selection of cocktails, wines, champagnes, and spirits in addition to a number of dishes with Asian influences, making it one of the best restaurants in Dubai. The Buddha Bar Dubai is likely to satisfy your demands, whether you're seeking for a spot to unwind after a long day of touring or want to dance the night away. You can even try one of their renowned "Buddha Bar Signature Dishes" if you're feeling daring.
Timings: 7:00 pm – 1:00 am (sun-thurs), 7:00 pm – 2:00 am (fri-sat) 8:00 pm – 2:00 am 
Location: 1st Tower, Grosvenor House, Dubai Marina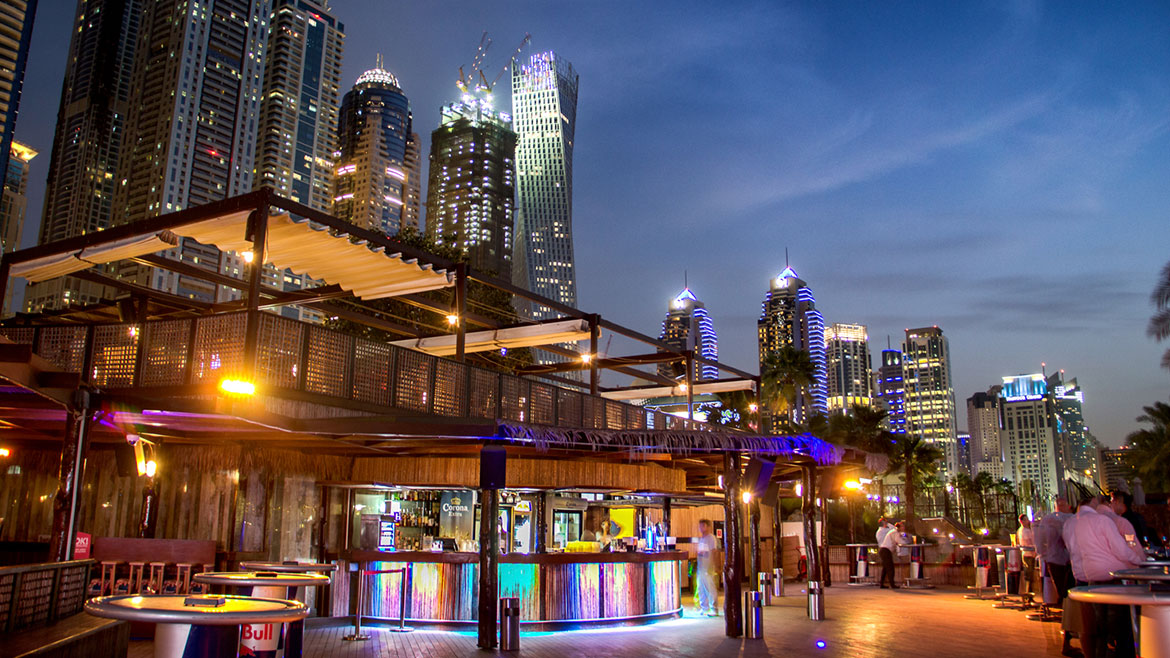 It's obvious why it's one of Dubai's most well-liked pubs. This beachfront pub offers fantastic food and drink options along with breathtaking views of the Arabian Gulf. Additionally, there is a pool and lots of sun loungers for those who want to unwind in the sunshine. Regardless of whether you're watching the game or just having some nice food and discussion with friends, this is a location where you can unwind and have fun. The hospitable ambiance of this Dubai bar, though, may be its best feature.
Timings: 9:00 am – 2:00 am (sun-wed), 9:00 am – 3:00 am (thurs-fri)
Location: Le Meridien Mina Seyahi Beach Resort & Marina, AL Sufouh Road
Follow Dubai Local to know more about the best food and party places.