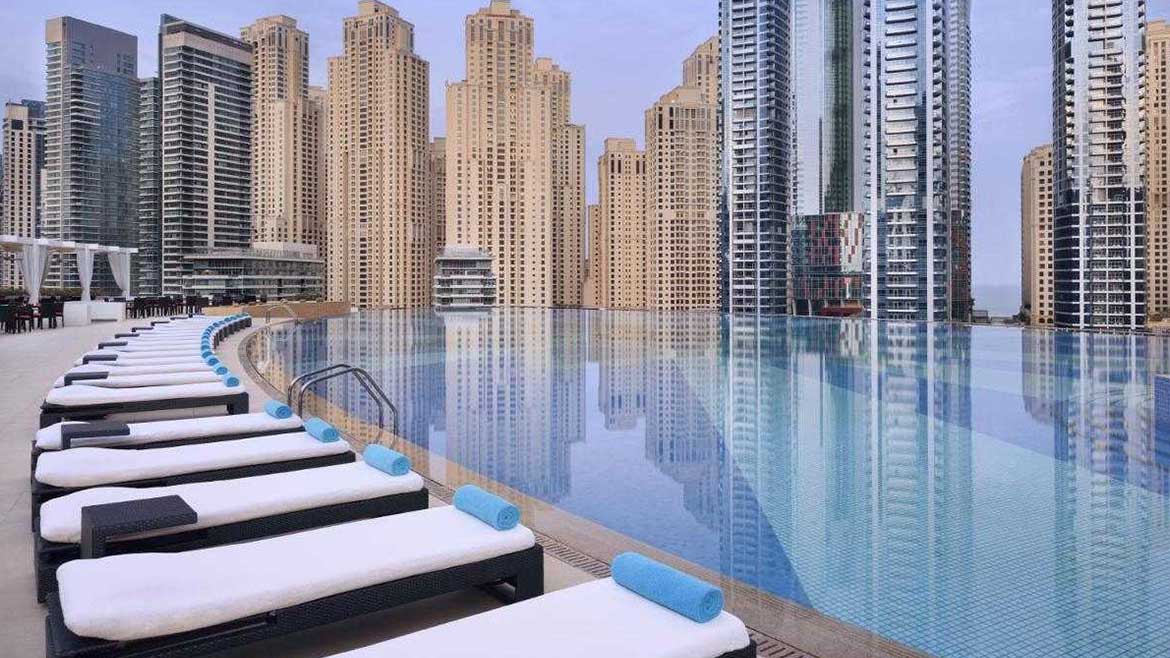 Top 6 Hotels in Dubai Marina
The upscale cafes, bars, and outdoor dining spots in the affluent residential neighborhood of Dubai Marina, as well as the many adrenaline-pumping activities available there, draw the attention of both residents and visitors who enjoy a lively atmosphere. Enjoy super-yacht spotting at the harbor itself or go shopping at the Dubai Marina Mall, which is brimming with high-end clothing and lifestyle retailers. Learn more about our list of the best hotels in Dubai Marina. Keep reading! 
Ritz Carlton Dubai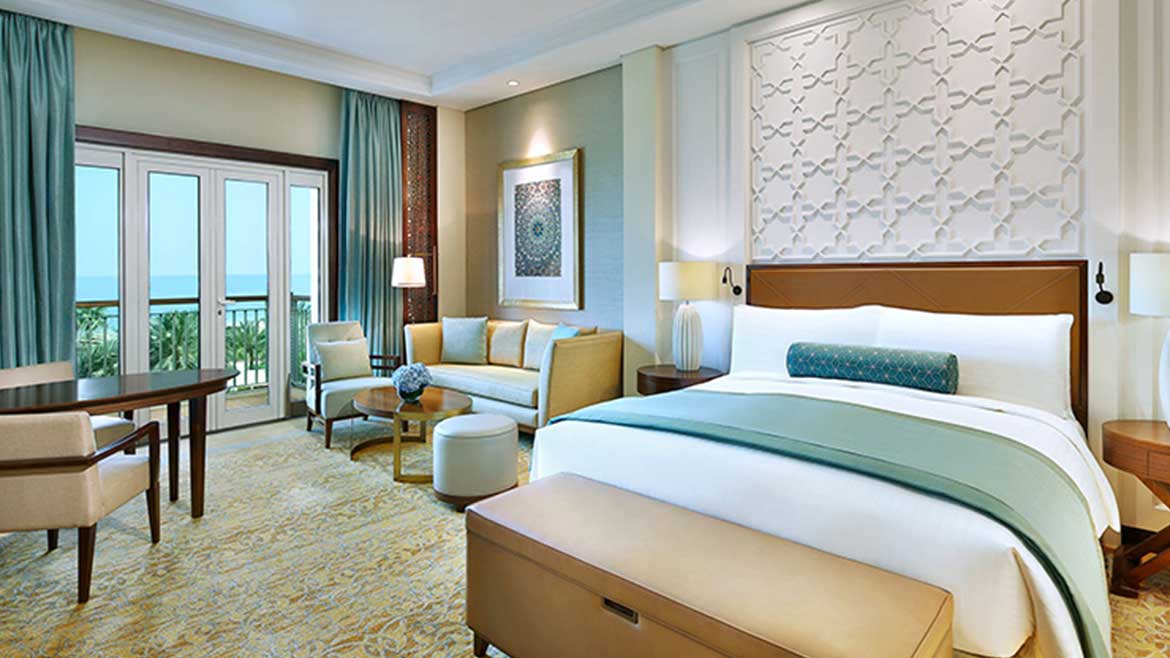 The Ritz Carlton Dubai is situated near the well-known JBR Walk and is one of the best luxury hotels near Dubai Marina. 294 breathtakingly lavish rooms and apartments with private balconies are available at The Ritz Carlton. All of its visitors have access to 6 outdoor swimming pools for fun and leisure, as well as first-rate spa amenities. The hotel has 9 restaurants, offering a variety of themed meals, including Asian and Mediterranean food as well as healthy meals at the Palm Grill on the shore.
Address: Al Mamsha St – Jumeirah Beach Residence – Dubai – United Arab Emirates
Phone: +971 4 399 4000
The Address Beach Dubai
The Address Beach Resort in Dubai offers luxury rooms, suites, and residences with a family-friendly beachfront outlook. The beachfront resort offers visitors a wide range of activities, including family and adult-only swimming pools, a 24/7 fitness center with personal trainers, full access to water sports & beachfront activities, and a first-rate spa and wellness center. It also has the tallest infinity rooftop pool in the world with breathtaking views. There is something for everybody in their fantastic selection of eateries, from light snacks by the pool to wonderful Asian fusion cuisine served in ZETA Seventy-Seven.
Address: Beach Resort – The Walk – Jumeirah Beach Residence – Dubai – United Arab Emirates
Phone: +971 4 879 8888
Sofitel Dubai Jumeirah Beach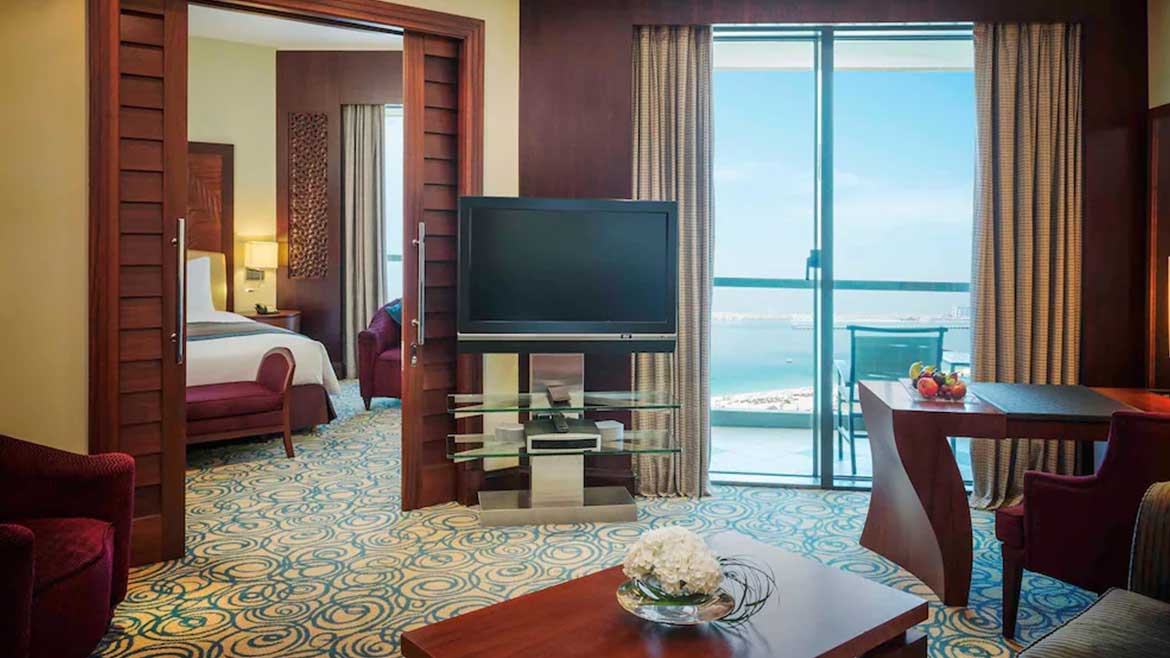 Being one of the exclusive hotels in Dubai Marina, this 31-story Sofitel hotel is about seven miles away from the airport and offers views of Ain Dubai and the Arabian Gulf. Also, all 444 of its rooms have sea views; reserve a higher-end suite if you also want access to a separate lounge and butler service. Also, it has the A.O.C. International Buffet, Plantation Brasserie, Infini Pool Lounge, and Café Concierge as amenities. Visitors are given beach kits and access to the Sofitel's section of Jumeirah Beach is through the third-floor pool area.
Address: The Walk – Jumeirah Beach Residence – Dubai – United Arab Emirates
Phone: +971 4 448 4848
Grosvenor House, Dubai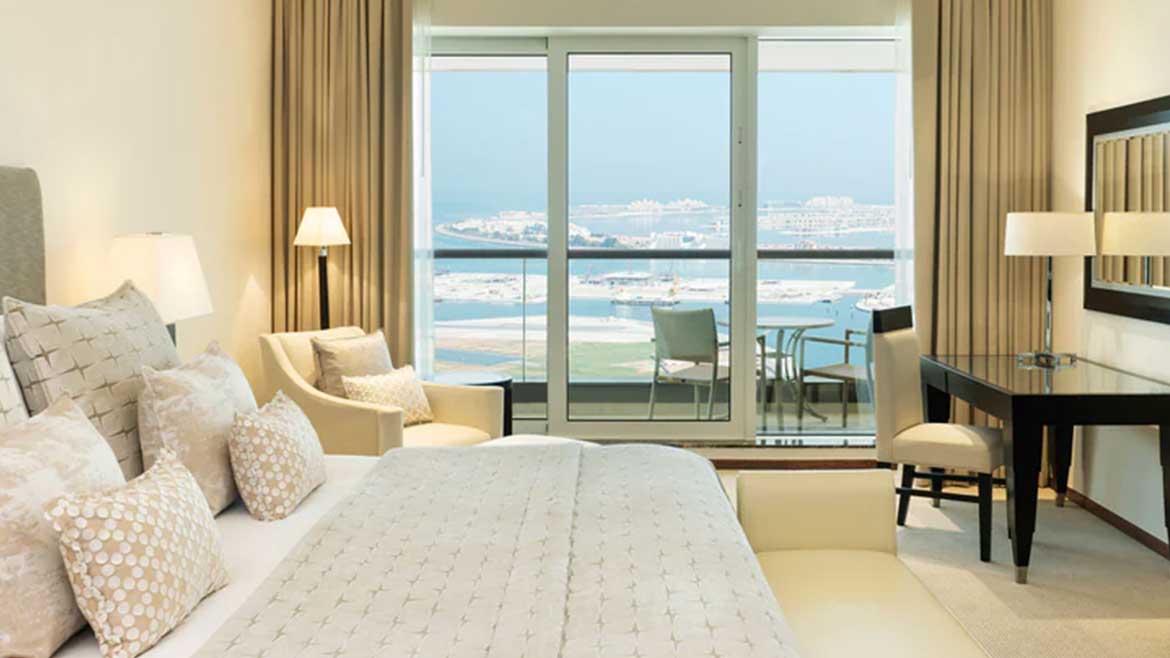 Relax in a tower with views of Dubai Marina. The suites on the upper floors of this hotel offer some of the best views because of the huge windows and balconies. At Le Royal Méridien Beach Resort and Spa, guests have access to a private beach and a variety of dining options, including South American cuisine at Toro Toro, British fare at the Rhodes W1, international dishes from the show kitchen at Sloane's or Leaves, Eastern flavors & funky cold beats at the Buddha-Bar and the Siddharta Lounge, al fresco Italian cuisine at Bellavista, and Michelin-starred Plates at Indego by Vineet.
Address: Al Emreef St – Dubai Marina – Dubai – United Arab Emirates
Phone: +971 4 399 8888
InterContinental Dubai Marina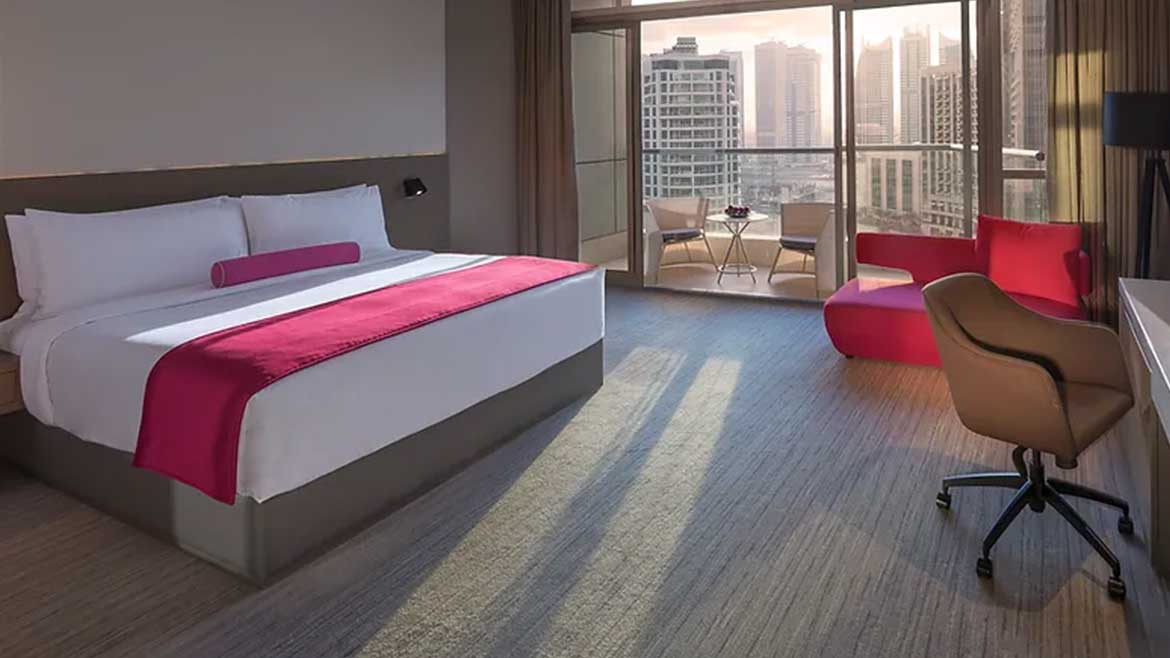 Consider staying in one of the best hotels near Dubai marina, where you can observe superyacht arrivals and departures, not less from the award-winning casual dining establishment Marina Social, which serves dishes with British-Mediterranean influences and handcrafted cocktails. You can also drink and eat at Accents Deli, Accents Terrace, Ginter, The Social Room, and Urban Lounge. A total of 328 modern bedrooms, including suites with one to three bedrooms, kitchenettes, and living spaces, feature rainfall showers in glass-walled bathrooms & contemporary art on the walls. A fitness center, outdoor pool, and limousine service are all available.
Address: King Salman Bin Abdulaziz Al Saud St – Dubai Marina – Dubai – United Arab Emirates
Phone: +971 4 446 6777
Rixos Premium Dubai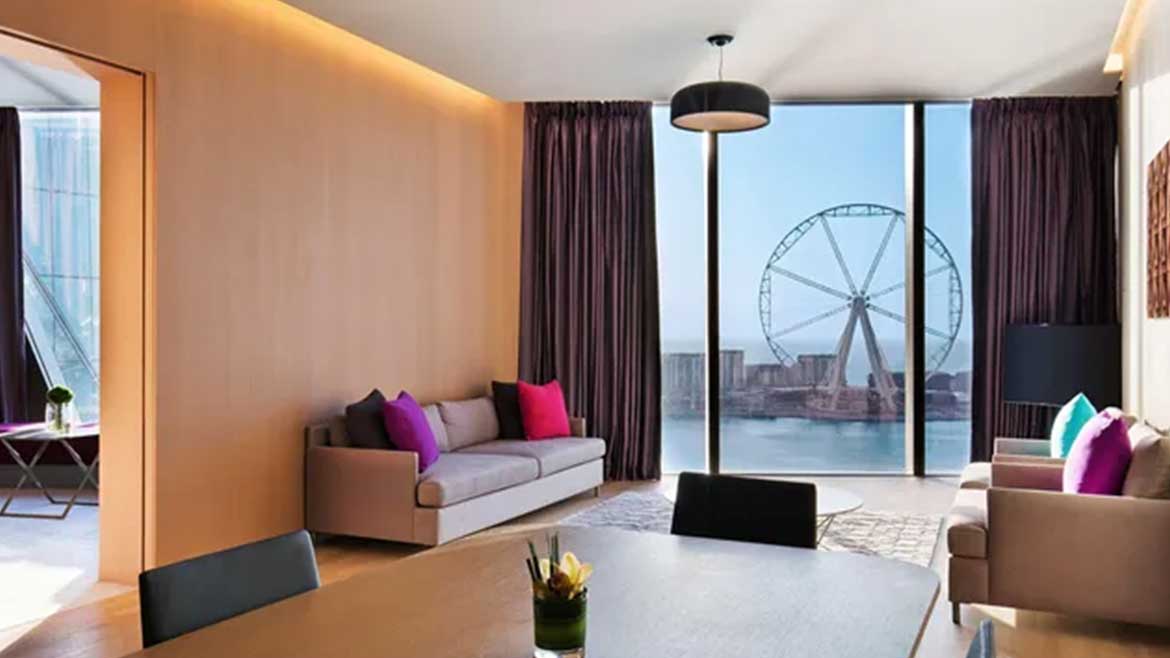 In the center of Dubai's Jumeirah Beach Residence, you'll find the stylish urban hotspot – Rixos Premium Dubai. Discover modern luxury living where classic design meets cutting-edge comfort, paving the way for opulent and upscale lifestyle experiences. The 35-story urban lifestyle hotel, which offers panoramic room views of the beach and Ain Dubai, the largest Ferris wheel in the world, welcomes visitors from all over the world to stay in this unique haven where the energy of the city can be most clearly felt. The hotel is close to well-known retail malls in Dubai. The 414 elegant guest rooms and suites of the Rixos Premium Dubai hotel provide direct beach access, cutting-edge meeting and convention facilities, and a total of 9 award-winning dining options.
Address: Jbr – The Walk – Al Mamsha St – Jumeirah Beach Residence – Dubai – United Arab Emirates
Phone: +971 4 520 0000
So, hope you have the above list of top hotels in Dubai Marina. If you are in Dubai, looking for the best luxury hotels near Dubai Marina, we, at Dubai Local, are here to help you with this list. Explore these hotels listed above and stay at the one you like the most! Have a happy, memorable vacation!