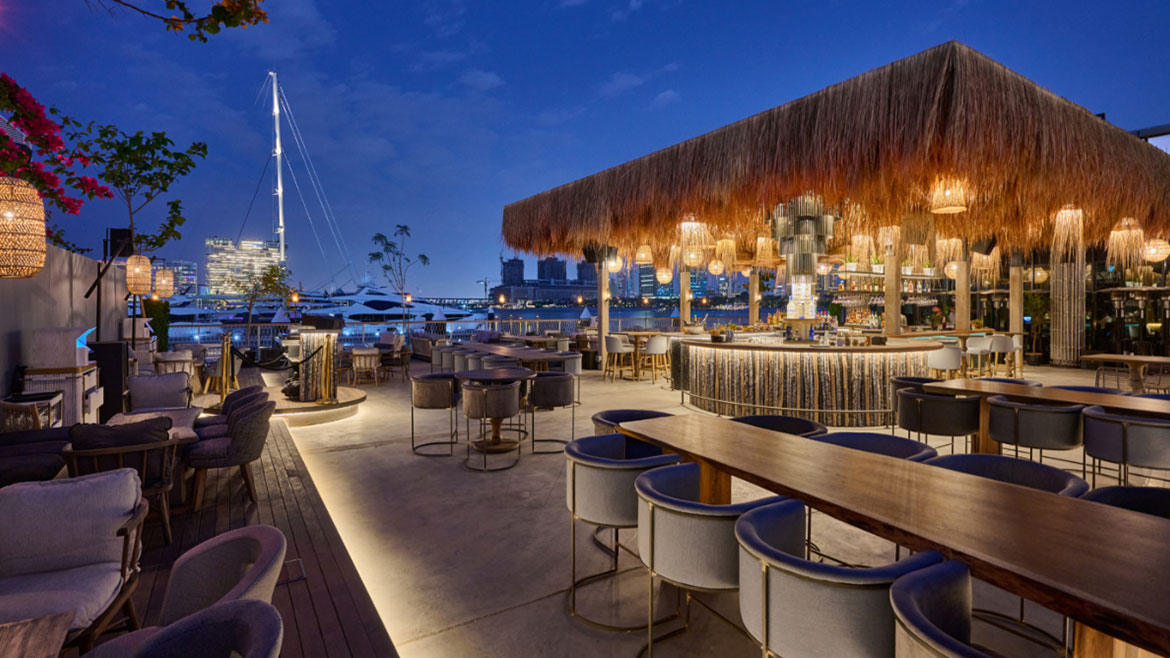 The Best Bars and Clubs in Dubai to Enjoy Nightlife
Dubai, the capital of UAE, has a great nightlife culture. There are plenty of options available to explore the nightlife in Dubai and make super fun memories! Bars are one of the best party options in this city at night. 
Usually, people party on weekend nights, but if you are in Dubai, every night is a party night for you at such unique bars and clubs. If you are in the city and have not yet explored the bars and clubs in Dubai, you are missing out on so much fun! In this blog, we have listed the top 10 bars and clubs you must explore to make your parties memorable & exciting. 
Bar 44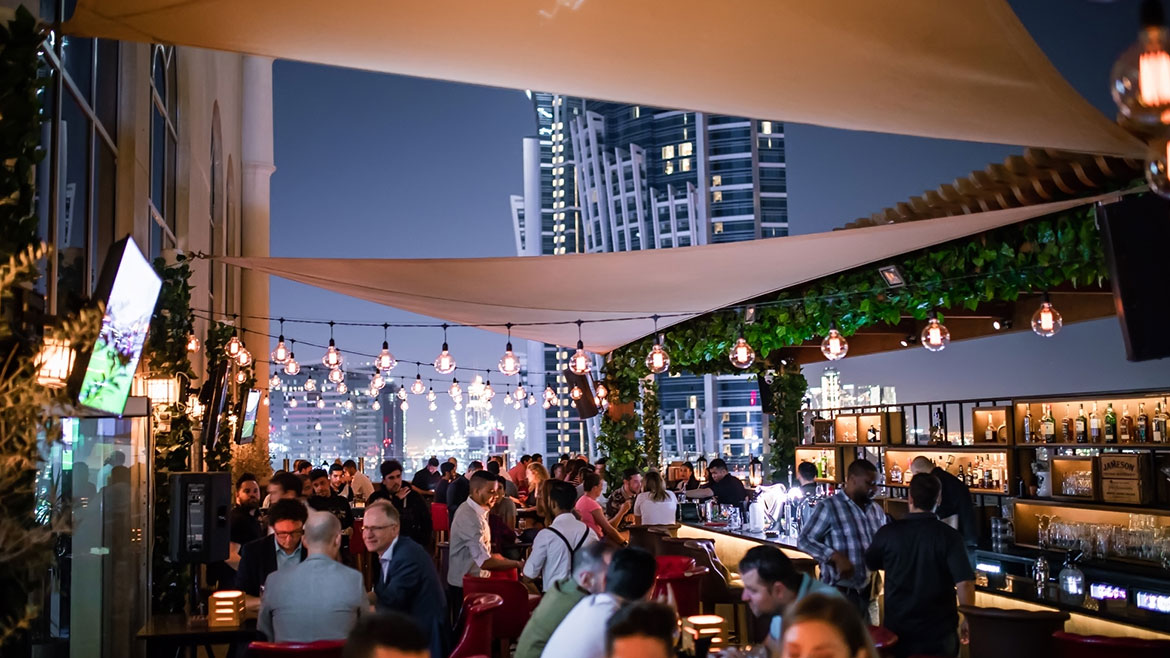 The Grosvenor House's 44th floor is where Bar 44 is situated. You can choose from a wide variety of unique and delectable beverages at the bar. Enjoy the Dubai Marina's romantic view while enjoying opulent service, a welcoming ambiance, and delectable drinks and appetizers. A visit to Bar 44 is highly recommended as it received the 'Certificate of Excellence' from Tripadvisor in 2014.
Barasti Bar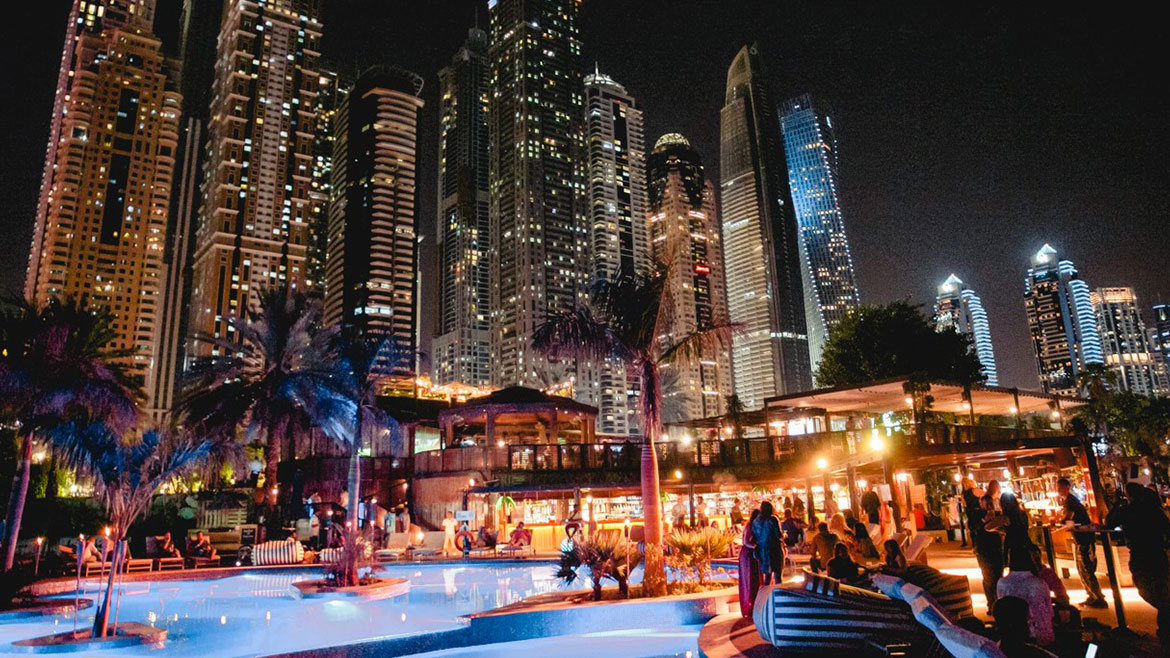 You'll find the Barasti Beach Bar in the Marina neighborhood. You can enjoy a cool cocktail right on the sand with the views of the Arabian Gulf in this truly Caribbean setting with terraces covered with palm trees! Particularly during Happy Hour, the Barasti Bar serves incredibly cheap drinks which makes it one of the best clubs in Dubai for people who love to party regularly. 
Pier 7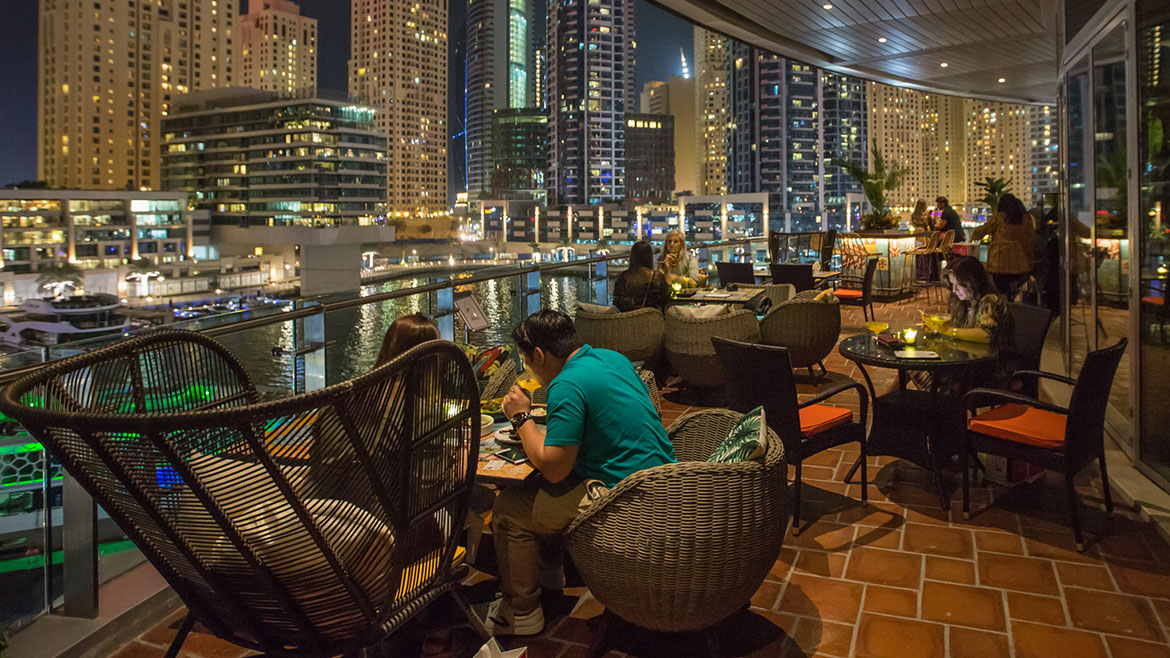 One of the Dubai Marina's nightlife hubs is Pier 7. The circular structure contains seven different pubs and eateries. One restaurant or bar with its distinct flare is present on each floor. One may enjoy breathtaking views of the city skyline from the roof patio and the terraces on the other seven floors. While food services start early at Pier 7 in the evening hours, bars with dance music take over around 9 o'clock.
Irish Village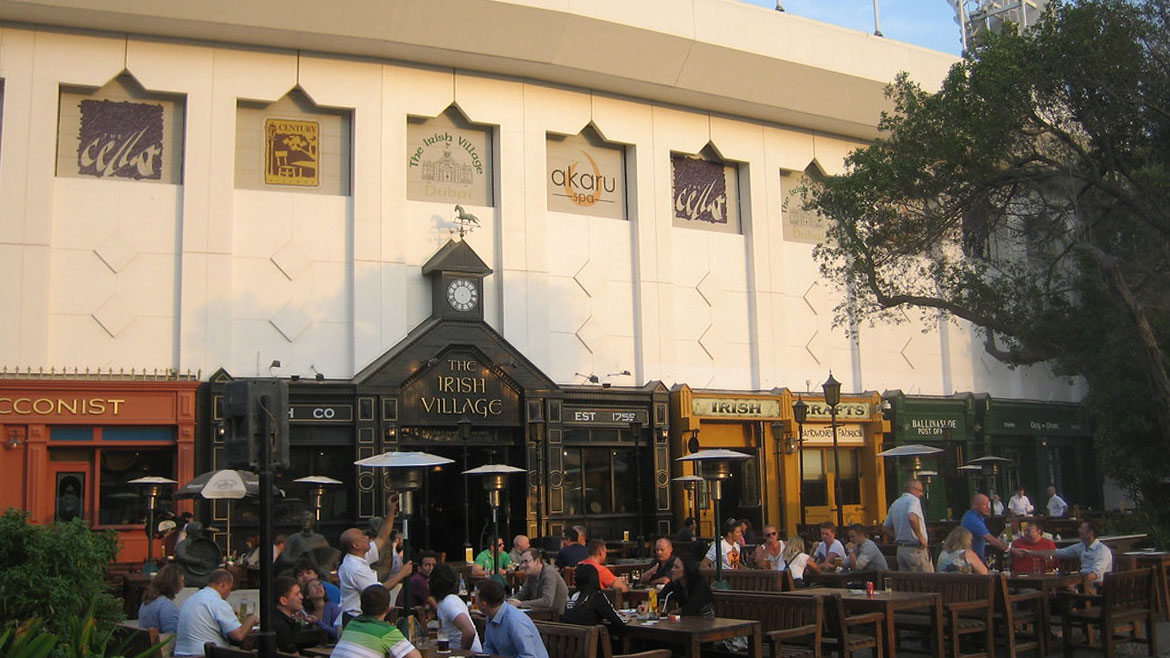 You're invited to The Irish Village to sip on a cold beer while listening to live music in the cozy garden. Several Irish Pubs are available, and they are all close to one another. Each of the pubs offers enjoyable entertainment, tasty beer, amiable patrons, and a welcoming environment.  All top-class clubs in Dubai offer more or less the same kind of entertainment. 
Long's Bar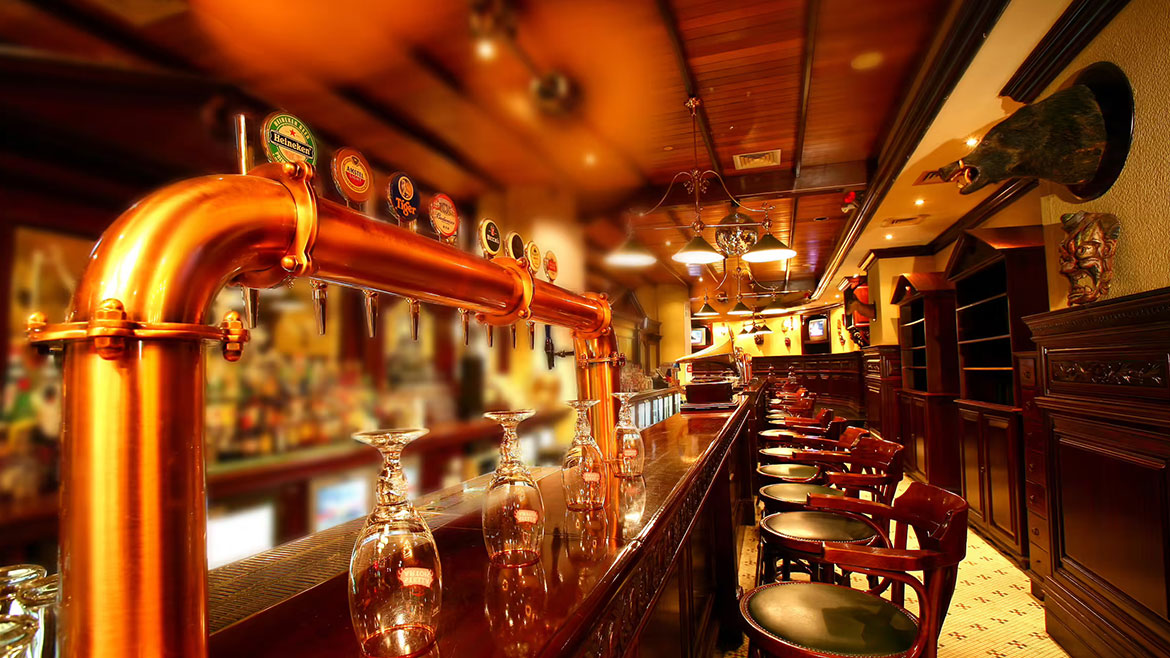 The ideal place to start or end the evening is Long's Bar. It is one of the biggest bars in the Middle East. You can enjoy cocktails, wine, beer, and small appetizers in its welcoming setting. Long's Bar has a renowned and delicious restaurant. Enjoy a serving of crisp French fries; it's an insider's advice!
Skyview Bar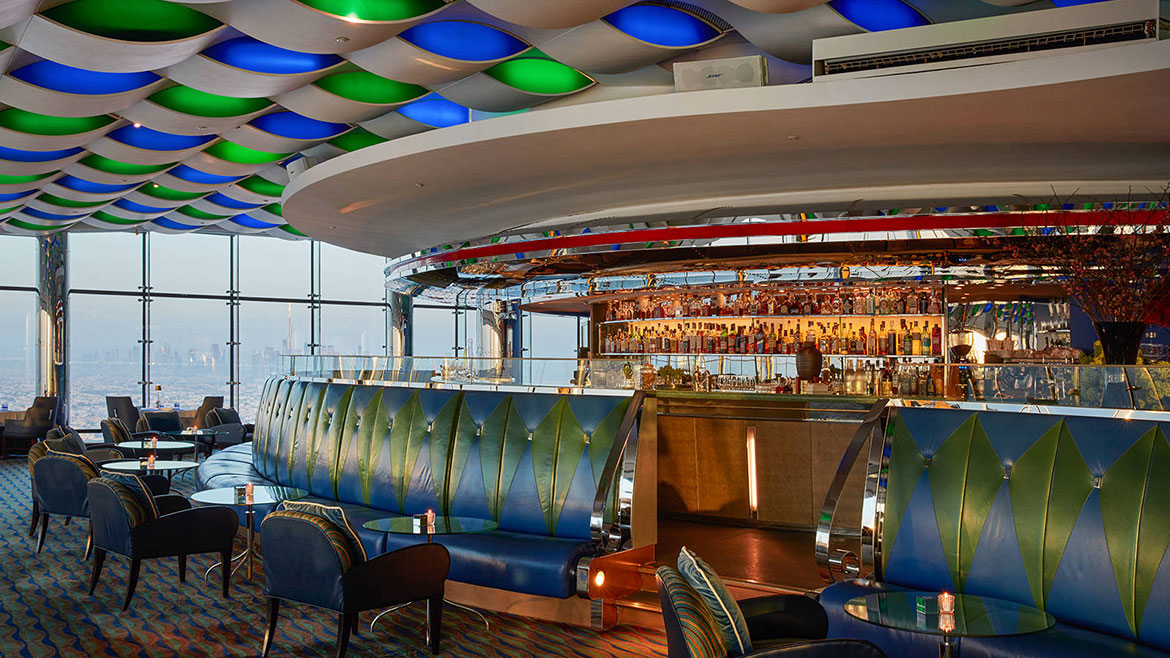 About 200 meters above sea level, the opulent Burj al Arab hotel is where you'll find the Skyview Bar. Here, you may sip on premium drinks, wine, or champagne while enjoying the stunning view of Dubai. Additionally, the live music creates a cozy ambiance and sets the tone for the rest of the evening.
White Club Dubai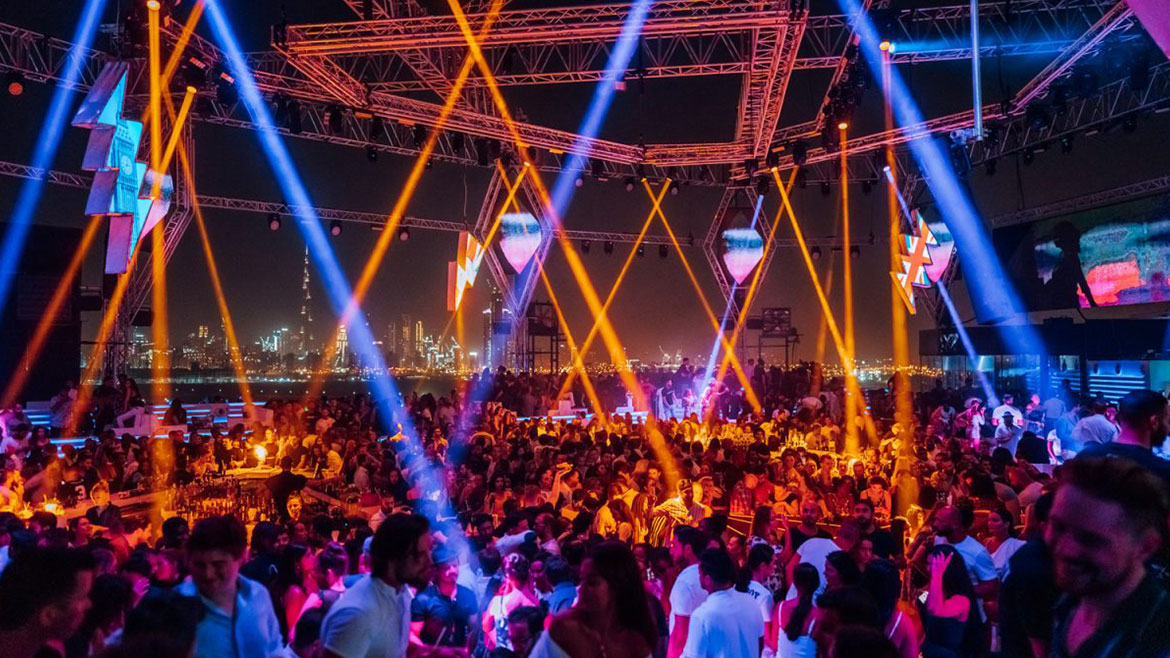 This club is perfect for people who love to party till late at night. Renowned DJs from across the globe come here to entertain the audience with the best music. White Club Dubai's skyline view is incredible. You need to note that the club opens at 23:00. The club organizes Ladies' Nights regularly, on which ladies get a free drink and other special things. If you are a woman who loves to party, dress up and join the ladies' night for dance and super fun! This is one of the most amazing bars and clubs in Dubai. 
Zero Gravity
For hot summer nights, this Club is excellent. You can relax in the private beach area and the 39-meter infinity pool. Evenings feature frequent live performances with soothing music. You can get a variety of drinks, such as beers, schnapps, champagne, other mocktails, and cocktails at the Zero Gravity Beach Club. In 2018, Zero Gravity was honored as Dubai's top beach club by Time Out magazine.
Buddha Bar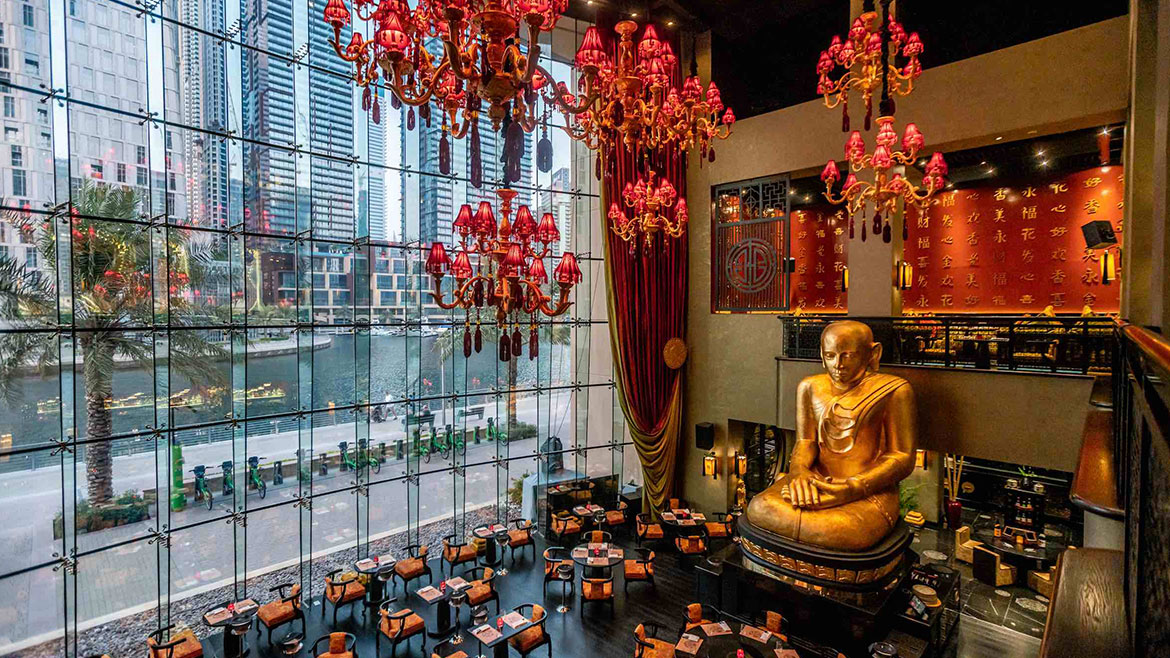 This statue appears to be watching over the bar (as well as the restaurant), as it has an approximate height of 10 meters. For sushi and a beverage or beer in a relaxing setting, head to the Asian-chic Buddha Bar. The gallery on the first level is an excellent place for those who like a little more privacy. At this time, it should be noted that a complimentary nut mix given at the Buddha Bar has never made our palate feel this pampered.
Whether it is about having an exclusive cocktail in a lavish bar or mocktails at casual clubs while hitting the dance floor, Dubai's nightlife offers you a great variety of places where you can have fun and enjoy the nightlife. Dubai Local is a trustworthy website to guide you to the best bars and clubs in Dubai you must explore.