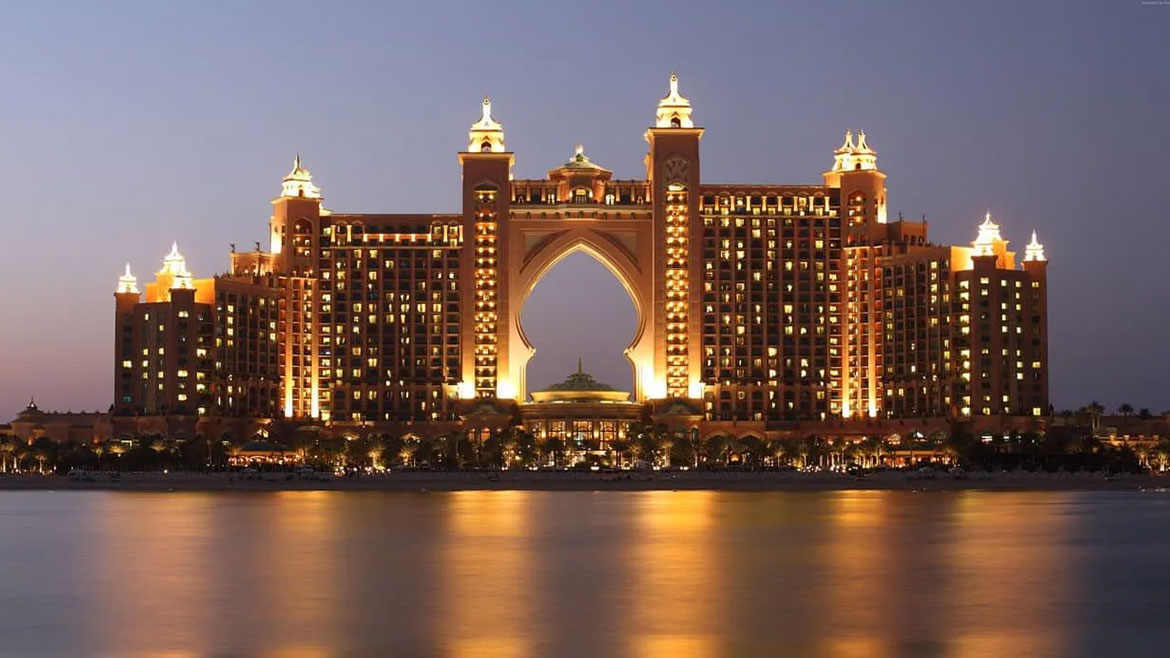 10 Best Places To Experience Dubai Nightlife
Dubai is a city that never sleeps due to unlimited rush and a vast crowd enjoying at different Dubai tourist places. The capital of the Emirates of Dubai is the most populated city of the  United Arab Emirates and comprises many eye-catching places to visit in Dubai at night. A power-back bundle of entertainment, including luxurious shopping, astonishing architecture, magnificent skylines, and a vibrant nightlife that will awaken residents till morning. Dubai becomes the most beautiful city once the sun sets with amazing lightning and shares magical vibes with everyone. So, visitors may explore all decent places in Dubai at night time with their loved ones.
Dhow Cruise Dubai
Full of eye-catching skyscrapers and ravishing shopping venues to make you see the beautiful city with a completely new vision. Dhow Cruise Dubai is a never miss out opportunity to introduce visitors to old Dubai Creek and dhow dinner cruise Dubai Marina. The journey of the Dhow cruise takes you to different places such as Spice Souks, the Chamber of Commerce and Industry Building,  heritage villages, the Grand Mosque, Old Boat Fort, Sheikh Saeed's House, Emirates Headquarters, and Rolex Twin Towers. 
Address: ACICO Business Park Building, Office # 703,704,705, Port Saeed Road, Deira, Behind Nissan Showroom, P.O.Box 111306, Dubai–UAE.
Phone: +971 42087433
The Dubai Fountain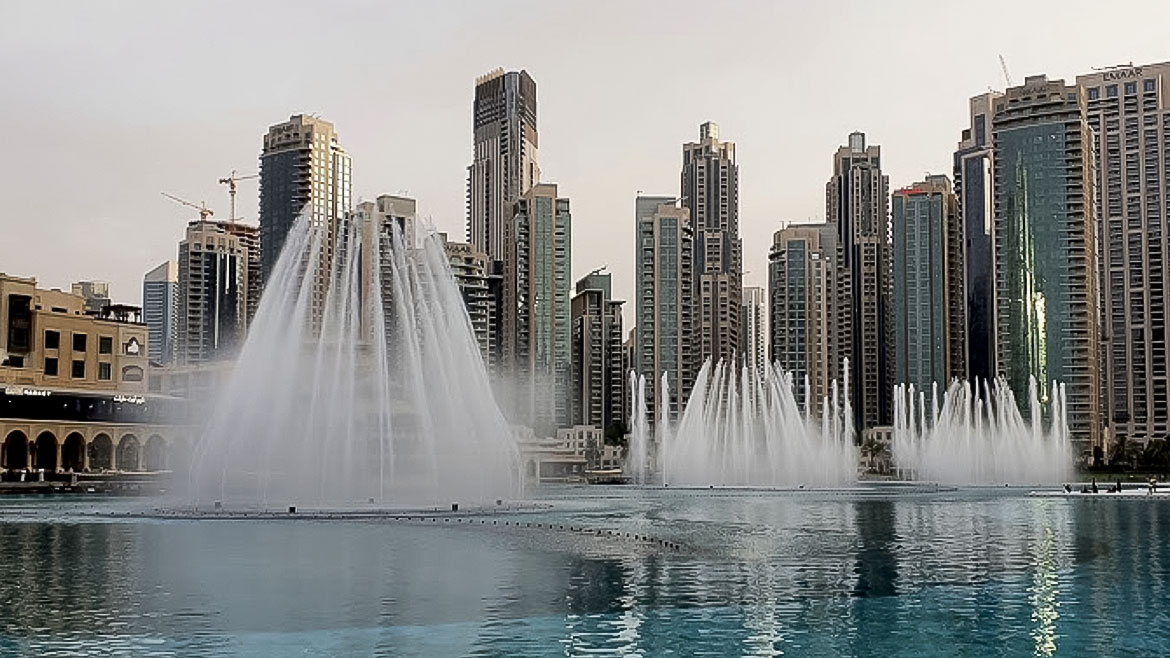 Watching the waves of water dancing to different music themes will comfort the eyes on different levels. The Dubai fountain offers the best musical show with stunning views, water art, and dancing lights. Musical performances include the best Arabic songs, contemporary to classic and world's popular music. The major attraction includes The Dubai Fountain Boardwalk from traditional Abra boats to capture performances with amazing views.
Address: Sheikh Mohammed bin Rashid Blvd – Downtown Dubai – Dubai – United Arab Emirates
Phone: +971 4 567 2030
Burj Khalifa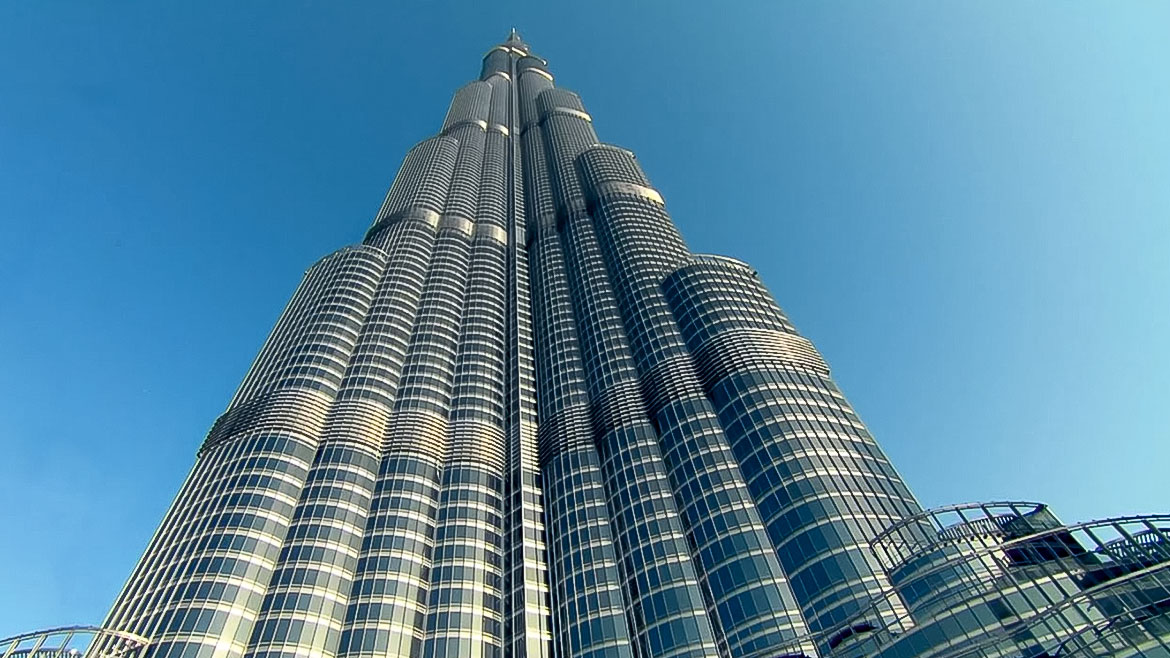 Burj Khalifa is the biggest treasury in Dubai and one of the world's tallest buildings. A glimpse of Dubai city from the top of Burj Khalifa at night will fill you with chill vibes. Here, you can enjoy 144 above ground trying the best cuisines at the fine dining restaurant "ATMOSPHERE." Fountain tours add more enjoyment to the tour of Burj Khalifa at night time. 
Address: 1 Sheikh Mohammed bin Rashid Blvd – Downtown Dubai – Dubai – United Arab Emirates
Phone: +971 4 888 8888
Desert Safari Dubai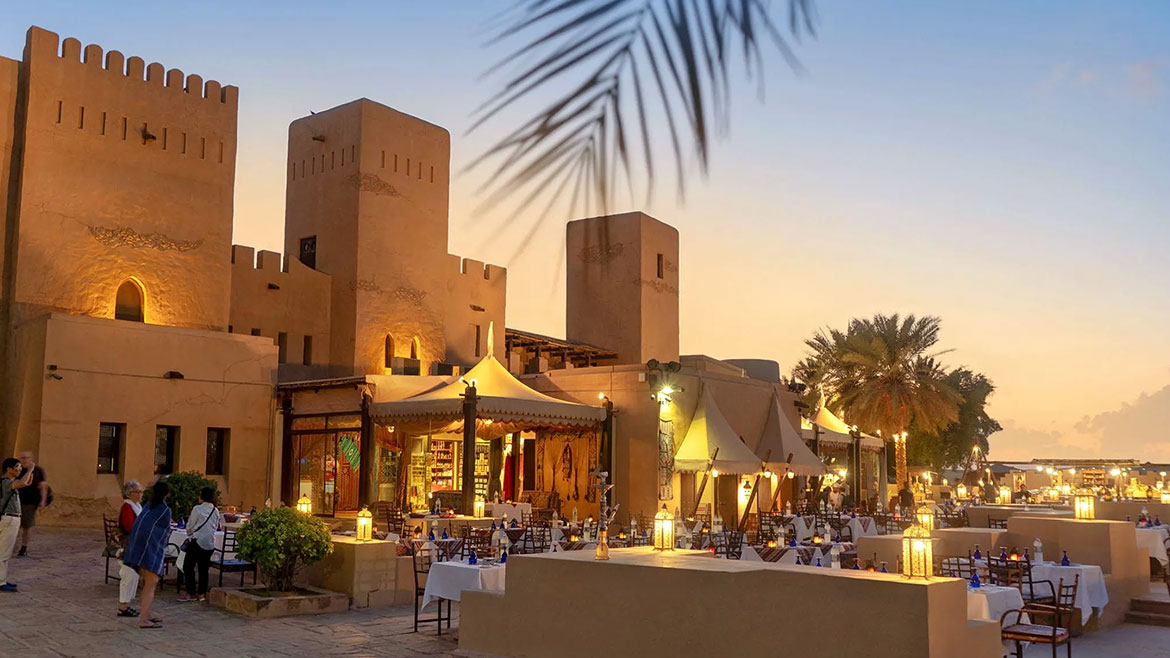 Overnight Dubai safari creates magic moments with beautiful belly dances, the best fire show, and bonfires compliments with a delicious BBQ dinner to make your night in Dubai more memorable. Gazing at these starry nights at open-air sitting arrangements gives another level of joy. With the peace of the desert, enjoy the best moment of your life at the Dubai safari.
Address: Dubai Head Office – ACICO Business Park Building, Office # 703, 704, 705, Port Saeed Road, Deira, Behind Nissan Showroom, P. O. Box 111306, Dubai, U.A.E.
Phone: +971-56-5364-484, +971-4-2087-466
Global Village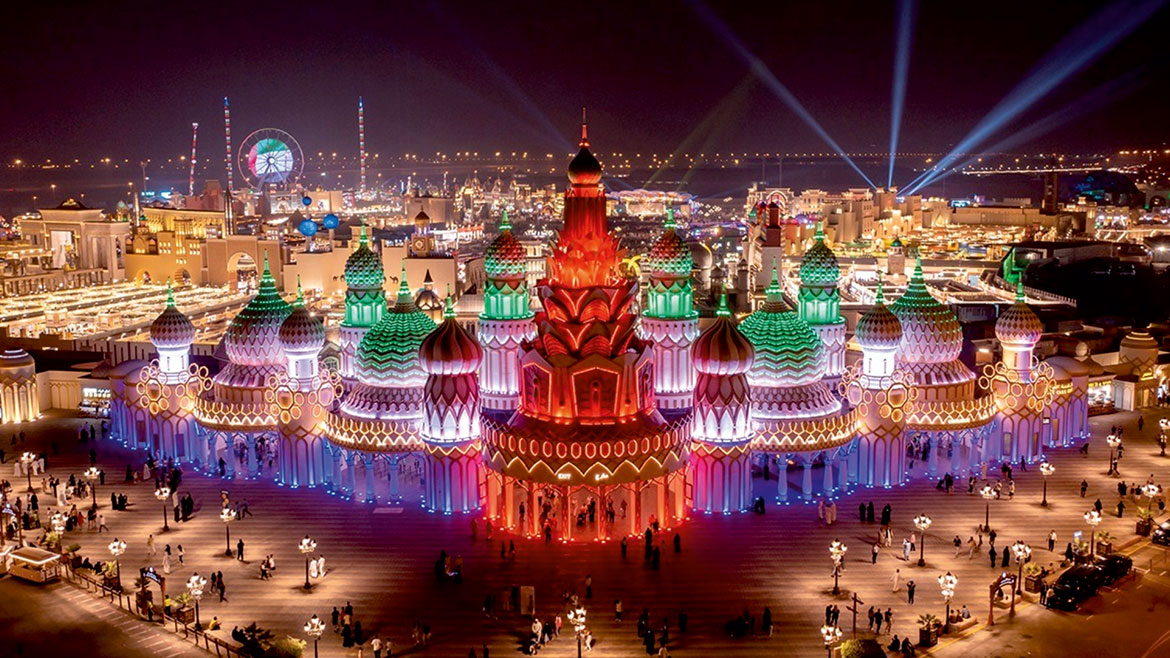 Spend the best moments in Global village Dubai to join amazing shows & events, pavilions, selfie spots, dining at the best cafe & restaurants, a carnival with amazing rides, and, most special, Ripley's Believe It or Not! Famous attractions are the Sydney Opera House and Egyptian Pyramids at the Global Village's entrance. Food lovers enjoy Kiosk Street with different kiosks presented all over the world's famous cuisines. 
Address: Sheikh Mohamed Bin Zayed Road and Emirates Road – Exit 37 – E311 – Dubai – United Arab Emirates
Phone: +971 4 362 4114
Dubai Aquarium & Underwater Zoo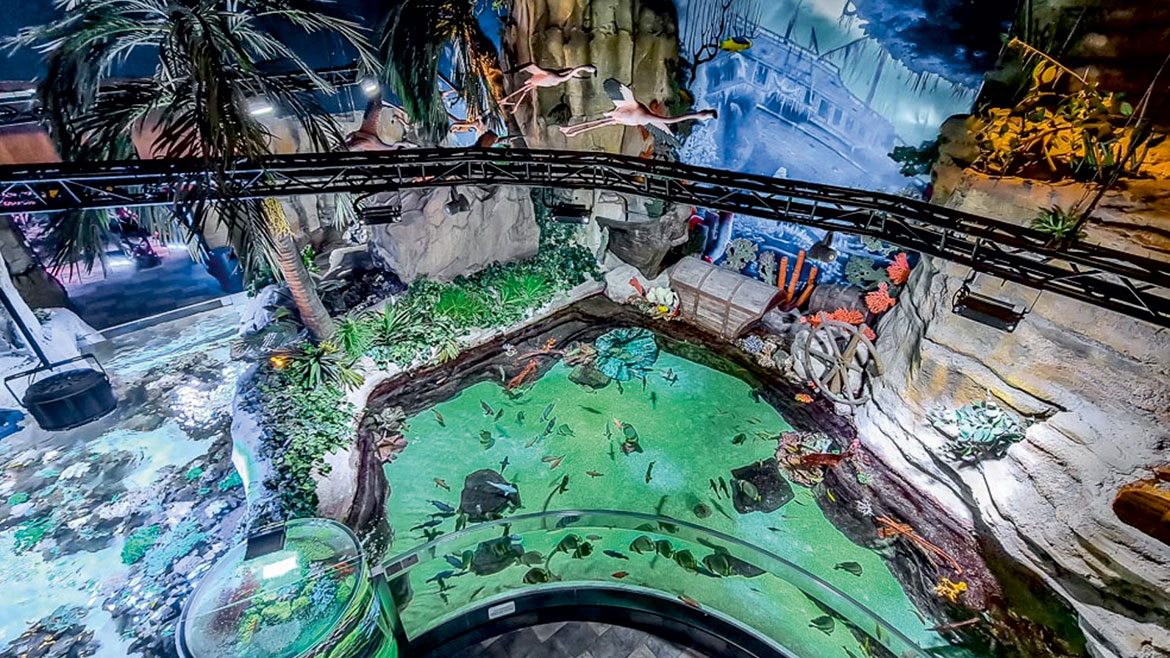 Best place to spend time with your family & kids to explore the marine world closely. Exploring amazing aquatic animals such as water rats, sea horses, jellyfish, crabs, and penguins and getting the feel of ocean life exclusively at Dubai night. Exploring a big underwater aquarium tunnel where you can feed the sharks and get a ride on a glass-bottom boat, also try to go cage snorkeling for the adventure at night.
Address: The Dubai Mall, Doha Street, Off 1st Interchange – Sheikh Zayed Road, Dubai, U.A.E.
Phone: 800-38224-6255
Dubai Garden Glow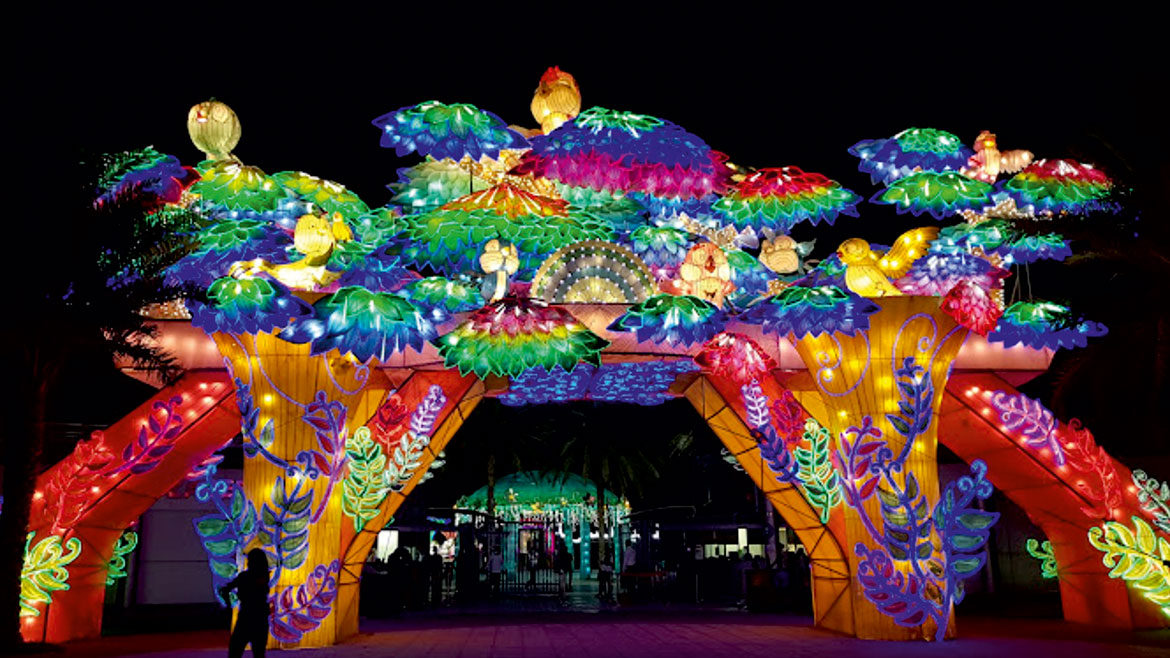 World's largest flower garden was constructed by great architects and engineers to build this fantastic art. Dubai Garden Glow provides different parks to explore, such as Art Park, Dinosaur park & ice park, and many more eye-catching theme parks. Beautiful LED light creates a glowing effect, and live music concerts are organized that attract people from all over the world. 
Address: Zabeel Park, Gate No- 6 & 7 Area – B – Dubai – United Arab Emirates
Phone: +971 55 918 8126
Mushrif Park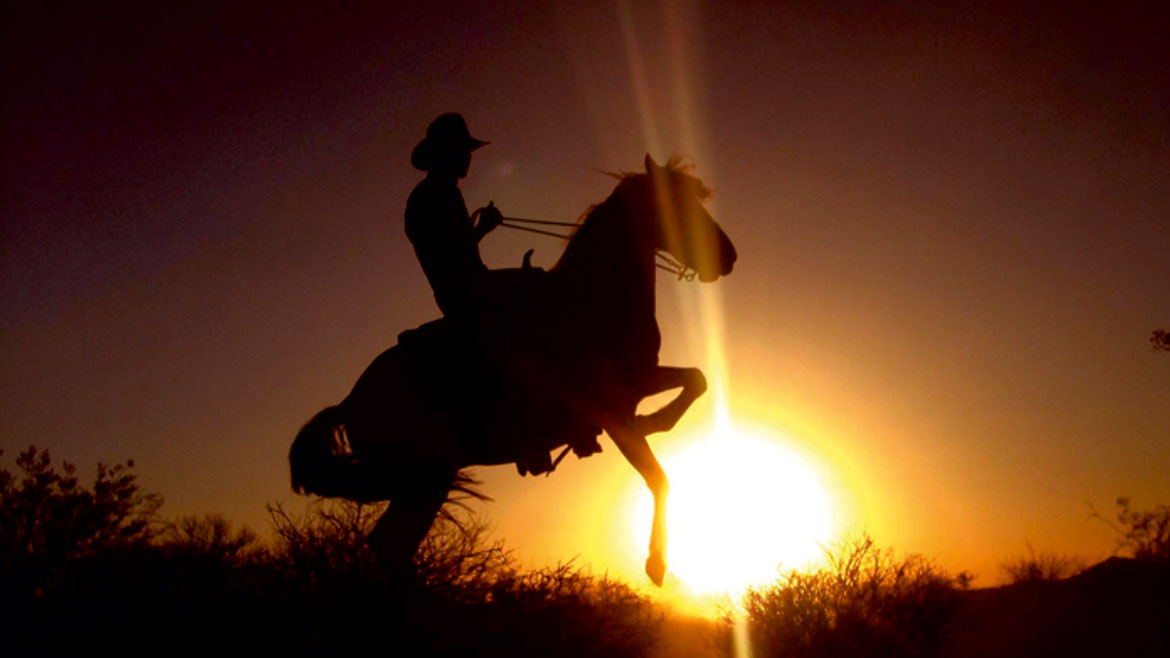 If riding a horse under the beautiful moonlight doesn't excite you, what else can? The best thing to try for Dubai nightlife experiences, ride for one hour with all safety equipment and a professional rider to assist you. Get a glowing view of the lush green forest by visiting Mushrif park.
Address: Al Khawaneej St – Mushrif – Dubai – United Arab Emirates
Phone: +971 4 288 3624
AL Bastakiya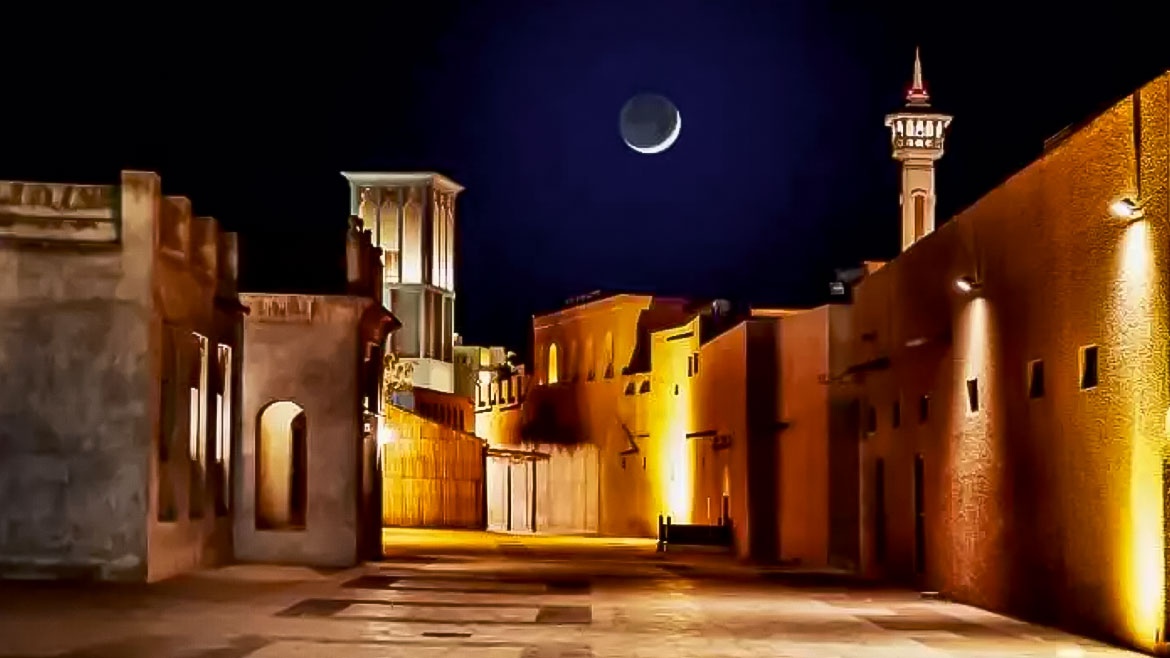 It is one of the oldest and most traditional residential areas for Emirates in Dubai. AL Bastakiya is also known as AL Fahidi historic District of Dubai. It showcases the exciting and rich cultural heritage of Dubai. Major attractive points include Sahara Gate, Gallery Majlis, and Dar Al Nadwa, which looks impressive at night with vibrant lights. 
Address: Bur Dubai – Al Hamriya – Dubai – United Arab Emirates
Sheikh Zayed Grand Mosque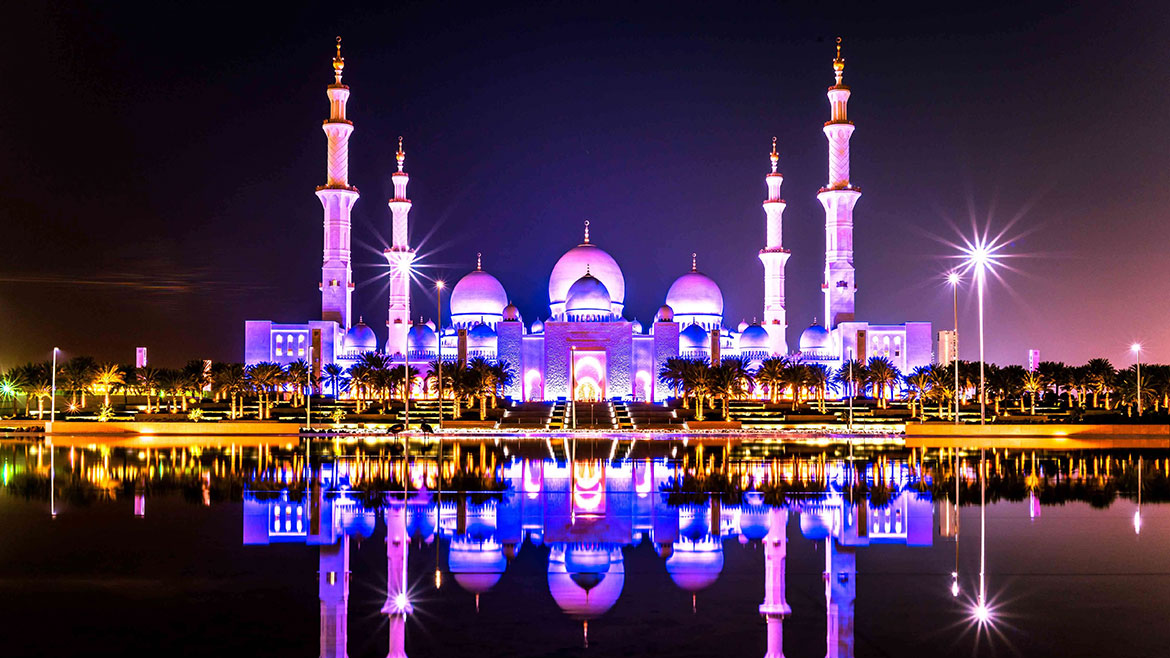 World's largest mosque in Abu Dhabi and one of the holy places in Islamic culture. This place showcases incredible Islamic architecture, a great masterpiece to watch at night with glittery lights. The best time will be at dusk to get a perfect view as the mosque drowns into a beautiful glow after the sunset.
Address: Sheikh Rashid Bin Saeed Street، – 5th St – Abu Dhabi – United Arab Emirates
Phone: +971 2 419 1919 
How Dubai Local Can Help You?
We at Dubai Local put down concise information in our blogs about famous places to visit in Dubai at night, interesting cafes & restaurants, spa centers, and other venues. Our website contains more details and makes your Dubai trip easy and enjoyable with the guidance of new Dubai tourist places.