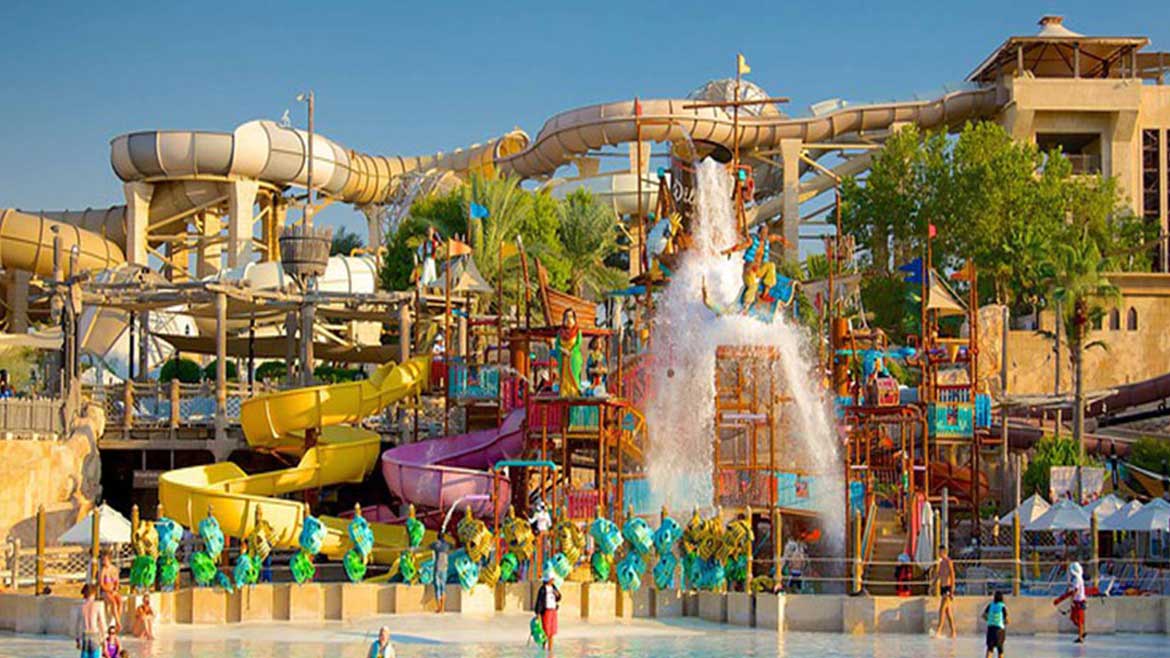 Dubai's Enthralling Amusement Parks
Thrill seekers, adventure enthusiasts, and fun-loving souls, get ready for an adrenaline-fueled escapade as we uncover the vibrant world of amusement parks in Dubai. Brace yourself for a whirlwind of excitement and magical experiences, as Dubai boasts some of the world's top amusement parks that will leave you spellbound.
Embark on a remarkable odyssey through these captivating wonderlands, where imagination knows no bounds. Feel the rush of exhilaration as you plunge into gravity-defying roller coasters, indulge in immersive themed attractions, and bask in the laughter-filled atmosphere that permeates these incredible destinations.
Dubai Parks and Resorts: An Extravaganza of Fun and Fantasy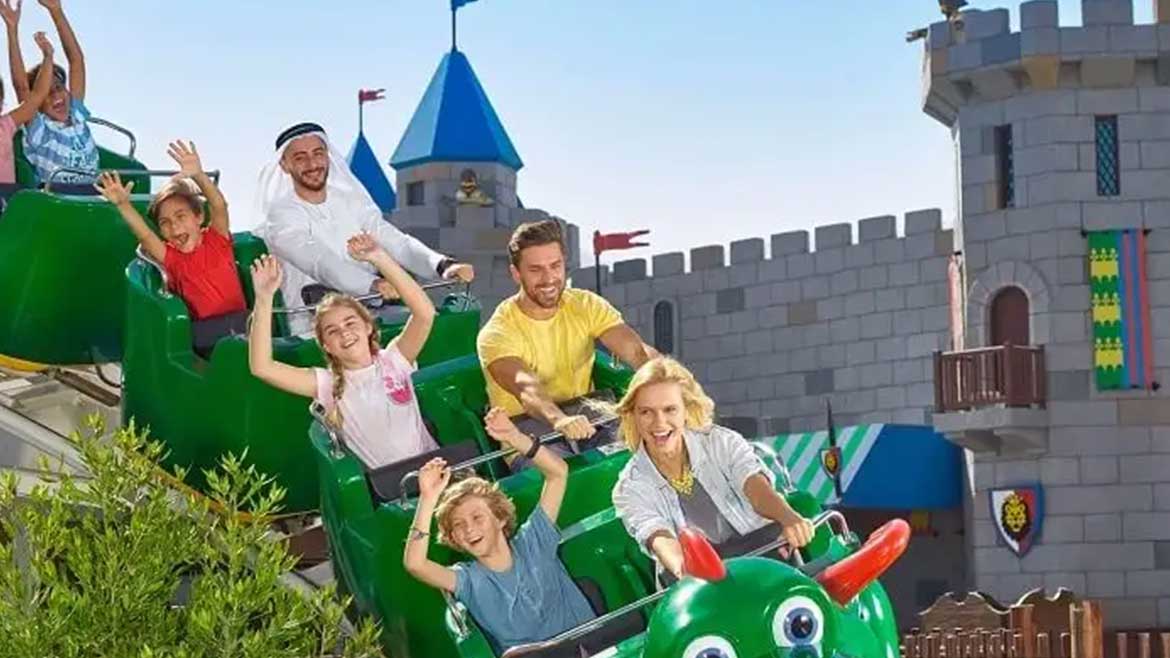 Get ready to immerse yourself in a world of enchantment at Dubai Parks and Resorts, one of the premier amusement parks in Dubai. This sprawling entertainment complex offers an array of themed parks, including Motiongate Dubai, Legoland Dubai, and Legoland Water Park.
Motiongate Dubai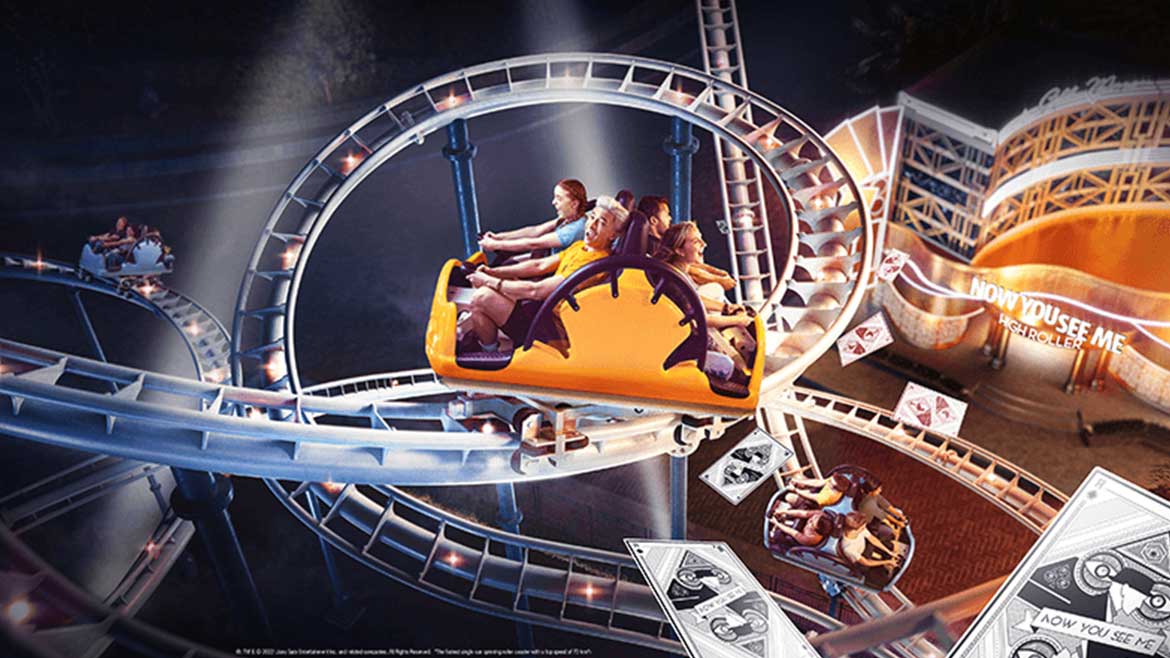 At Motiongate Dubai, unleash your inner movie buff as you step into the mesmerizing worlds of Hollywood blockbusters. From thrilling roller coasters inspired by films like The Hunger Games and Madagascar to live shows and interactive experiences, there's something for everyone.
Address: Dubai – United Arab Emirates
Contact: +97148200000
Legoland Dubai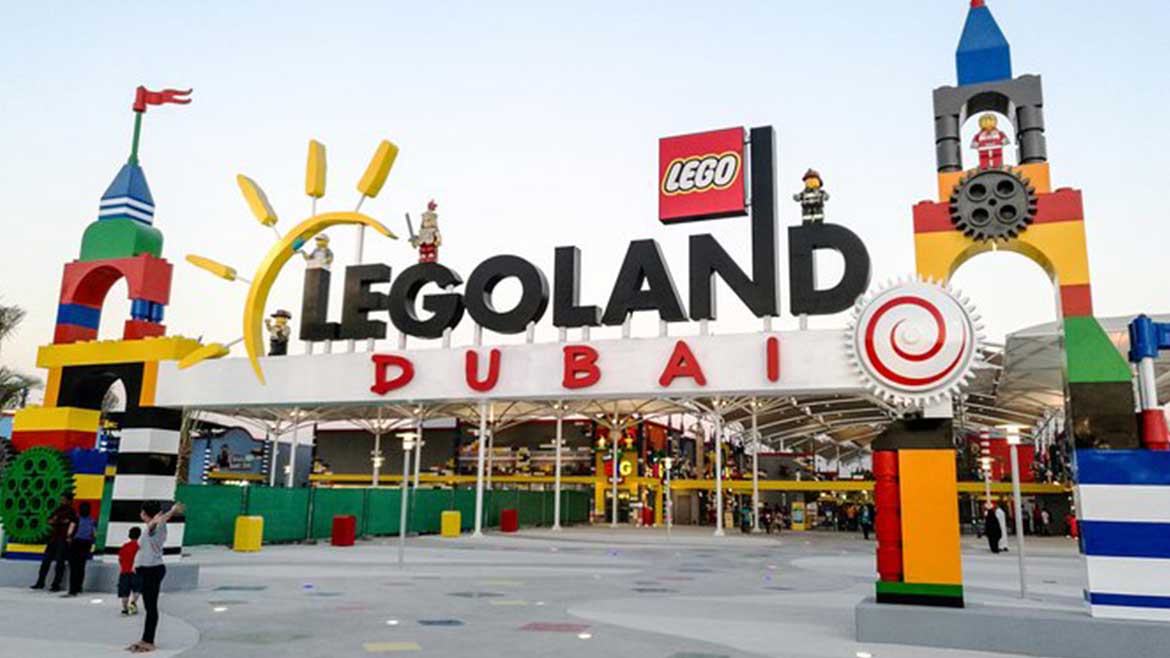 Legoland Dubai and Legoland Water Park are perfect for families with young children. Build, play, and explore in the world of Lego, with thrilling rides, interactive building experiences, and water slides that guarantee hours of splashing fun.
Address: Parks & Resorts – Sheikh Zayed Rd – Abu Dhabi – United Arab Emirates
Contact: +97148203123
IMG Worlds of Adventure: Where Marvel Meets Cartoon Network
Prepare for an epic adventure at IMG Worlds of Adventure, the world's largest indoor theme park. Split into four zones, this amusement park promises an exhilarating experience for visitors of all ages.
Address: City of Arabia – Dubai – United Arab Emirates
Contact: +97144038888
Marvel Zone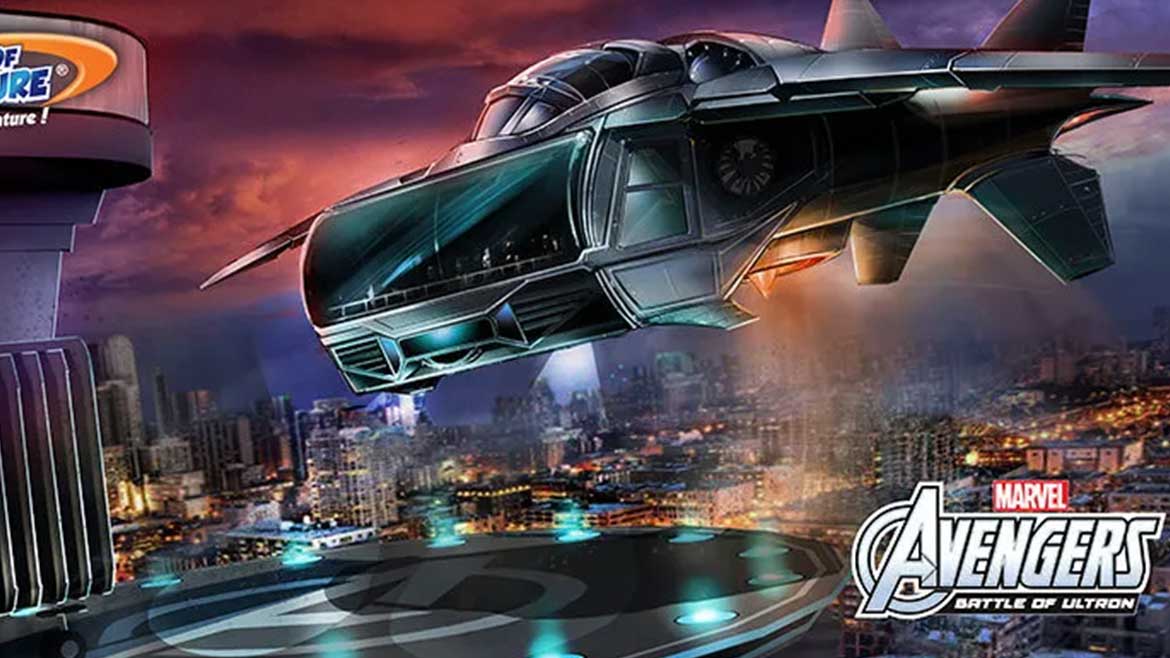 Step into the Marvel Zone and stand alongside your favorite superheroes like Spider-Man and Iron Man. Brace yourself for heart-pounding attractions, 3D experiences, and adrenaline-pumping rides that bring the Marvel universe to life.
Cartoon Network Zone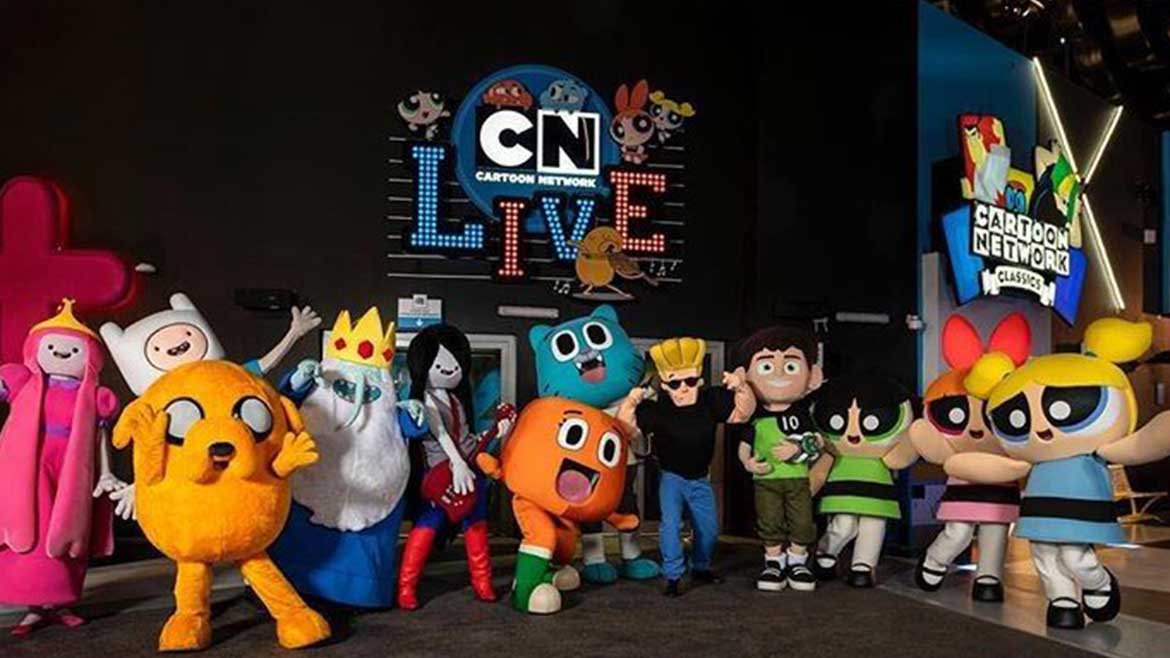 In the Cartoon Network Zone, immerse yourself in the colorful world of beloved cartoon characters such as Ben 10, Adventure Time, and The Powerpuff Girls. From high-speed coasters to interactive attractions, this zone is a haven for cartoon enthusiasts.
Lost Valley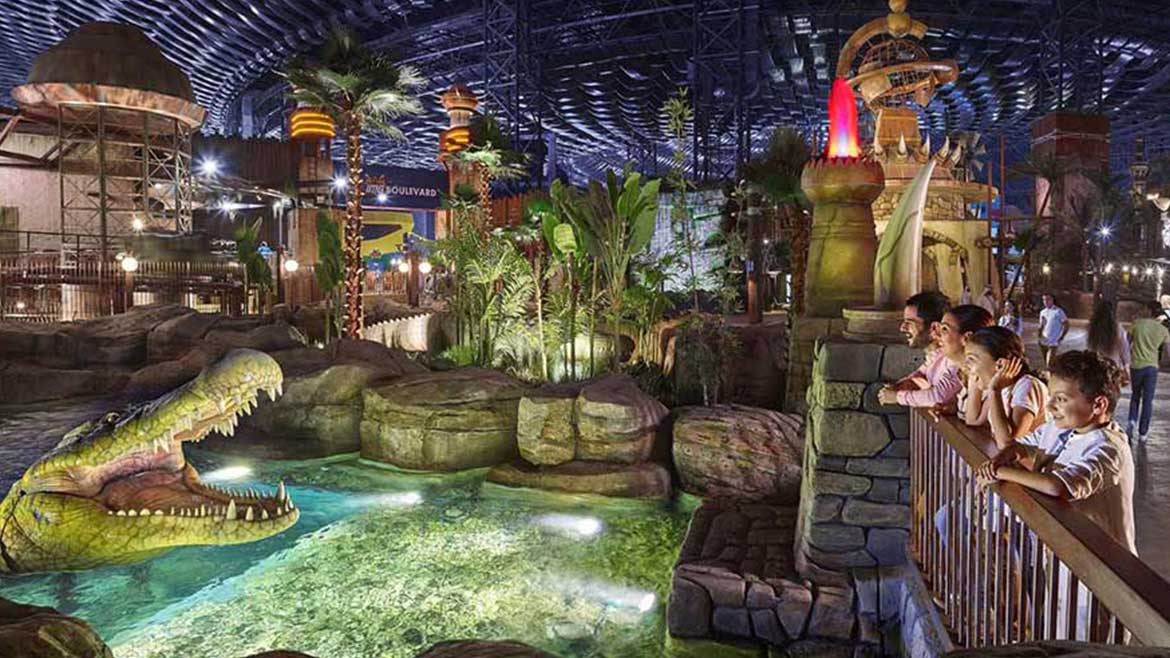 Venture into the Lost Valley – Dinosaur Adventure Zone and witness the awe-inspiring prehistoric creatures. Embark on a thrilling dinosaur safari, brave the Velociraptor roller coaster, and explore ancient ruins filled with exciting surprises.
Haunted Hotel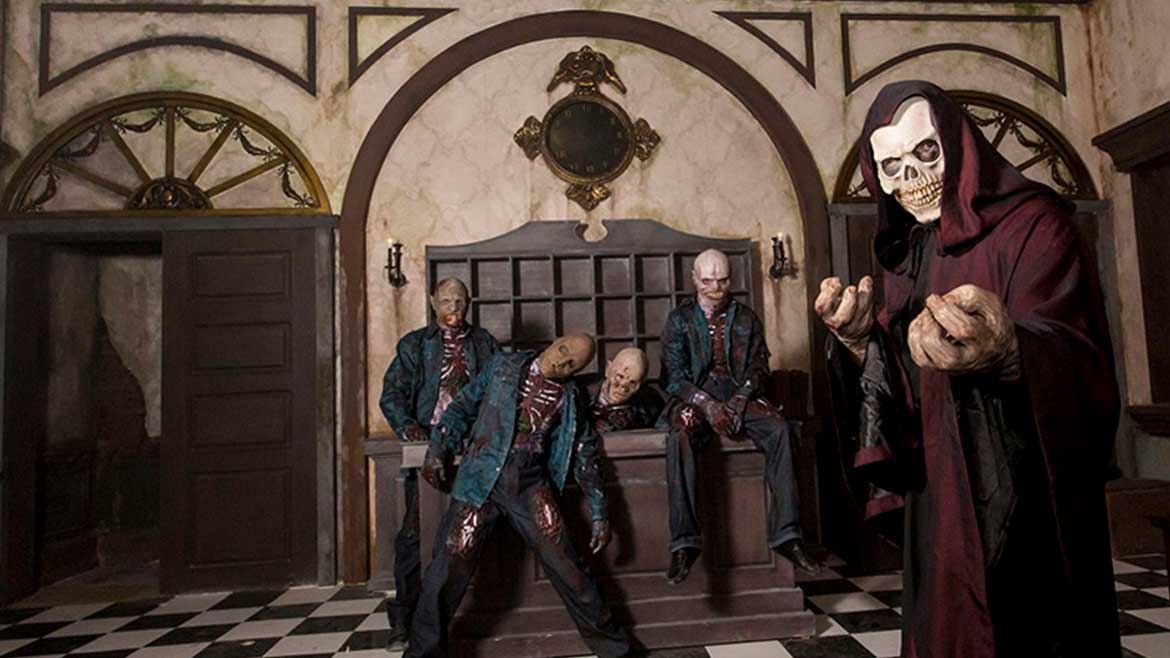 For a dose of spine-tingling horror, head to the Haunted Hotel. This spine-chilling experience will test your courage as you navigate through a haunted maze filled with unexpected scares.
Wild Wadi Water Park: Aquatic Thrills and Tropical Delights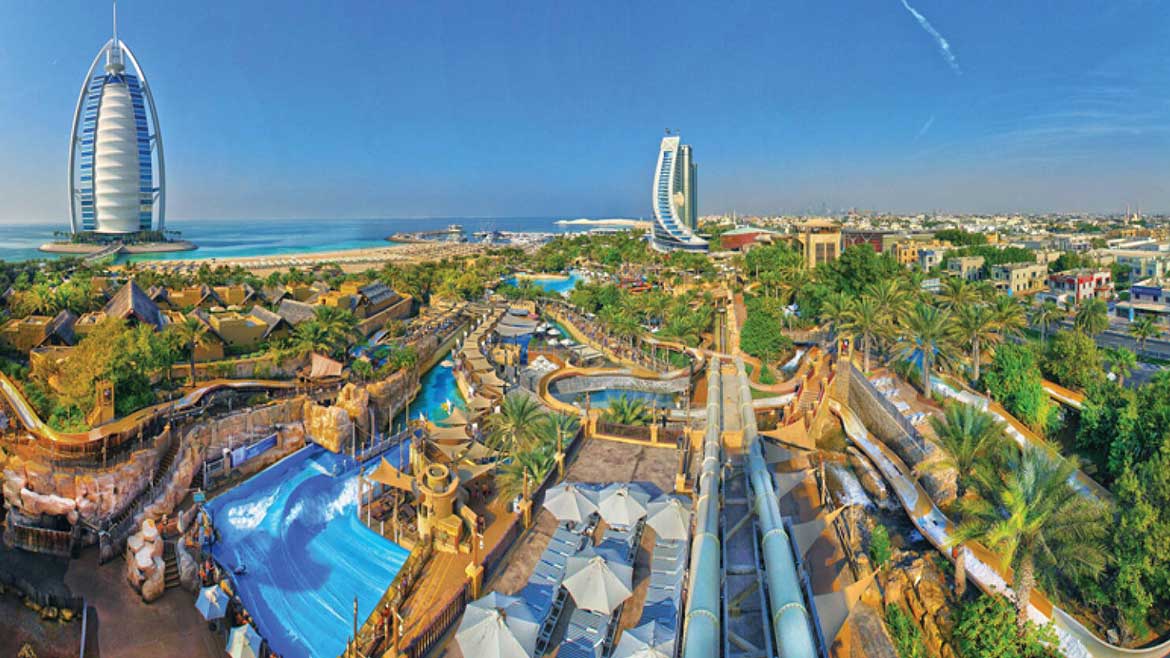 Escape the scorching desert heat and plunge into a world of aquatic wonder at Wild Wadi Water Park. Located in front of the iconic Burj Al Arab, this water park offers an exhilarating blend of adrenaline-pumping slides, wave pools, and lazy rivers.
Feel the rush of adrenaline as you plummet down the Jumeirah Sceirah, a thrilling free-fall slide that propels you at incredible speeds. Take a ride on the exhilarating Tantrum Alley, where gravity-defying tornadoes will leave you breathless.
For a more relaxed experience, hop on a rubber ring and float along the lazy river, basking in the sun and enjoying the tropical surroundings. Kids can have a blast at Juha's Dhow and Lagoon, a playground filled with interactive water features and gentle slides.
Address: Jumeirah St – opp. Burj Al Arab – Umm Suqeim – Umm Suqeim 3 – Dubai – United Arab Emirates
Contact: +97143484444
Aquaventure Waterpark: Atlantis-themed Aquatic Paradise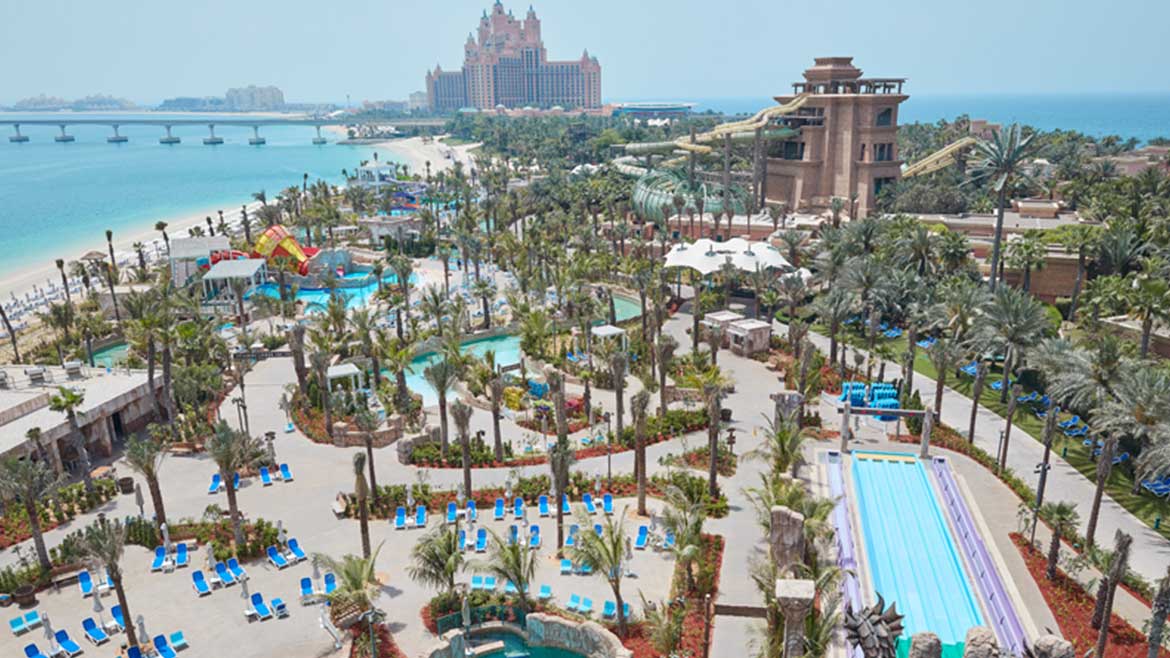 Dive into a world of aquatic adventures at Aquaventure Waterpark, nestled within the magnificent Atlantis, The Palm resort. This expansive water park is packed with thrilling rides, record-breaking slides, and mesmerizing marine experiences.
Embark on an adrenaline-fueled journey on the Leap of Faith, a near-vertical drop slide that propels you through a clear tube surrounded by shark-infested waters. Brace yourself for the heart-pounding Surge, a giant wave that sends you rushing down a thrilling water coaster.
For a unique experience, grab a tube and conquer the Rapids, a wild river ride that takes you throughsurges, waves, and sudden drops. Visit the Splashers Children's Play Area, where little ones can enjoy scaled-down slides, water cannons, and fountains.
Address: Atlantis The Palm – Crescent Rd – Dubai – United Arab Emirates
Contact: +97144260000
Ferrari World Abu Dhabi: Where Speed and Thrills Collide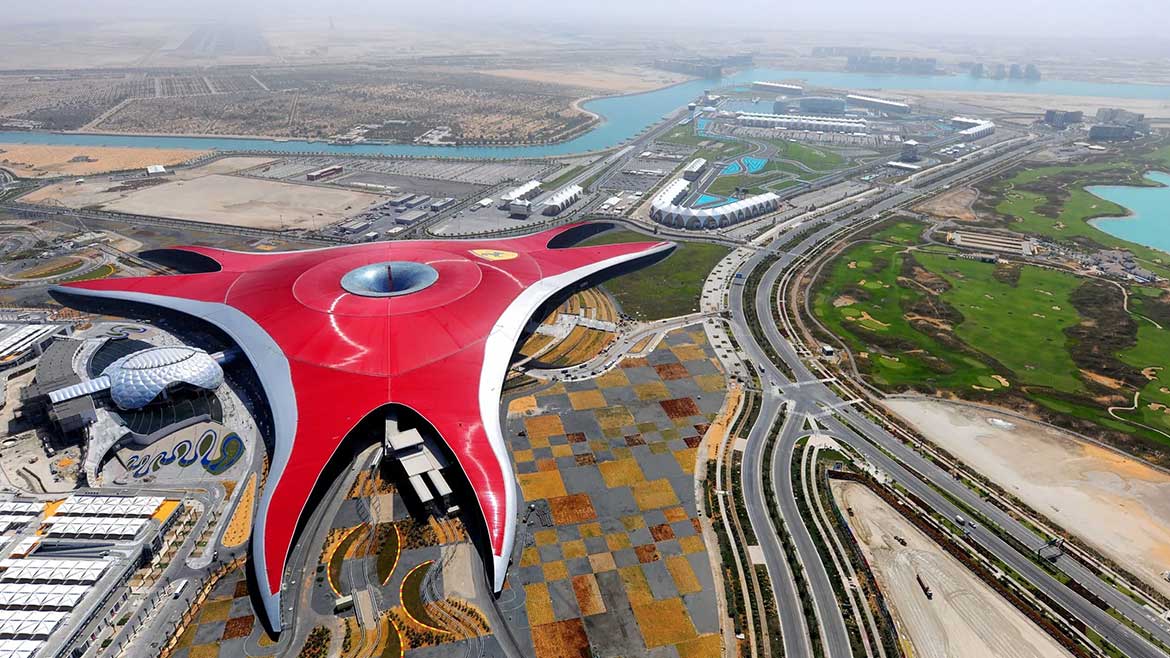 Although located in Abu Dhabi, Ferrari World is a must-visit destination for thrill-seekers and car enthusiasts alike. Just a short drive from Dubai, this amusement park houses the world's fastest roller coaster and offers an immersive experience in the world of Ferrari.
Feel the rush of adrenaline as you board Formula Rossa, the record-breaking roller coaster that catapults you from 0 to 240 km/h in a matter of seconds. Experience the thrill of G-Force, a high-speed ride that simulates the acceleration and braking of a Formula 1 car.
Immerse yourself in the Ferrari story through interactive exhibits, racing simulators, and authentic Italian dining experiences. Don't miss the chance to take a spin on the Fiorano GT Challenge, a dueling roller coaster that lets you experience the thrill of racing against a friend.
Address: Yas Island – Abu Dhabi – United Arab Emirates
Contact: +971600511115
These top amusement parks in Dubai promise unforgettable adventures, thrills, and a sense of wonder that will transport you to extraordinary realms. Whether you're seeking adrenaline-pumping rides, aquatic fun, or immersive themed experiences, Dubai's amusement parks have it all. So, get ready to unleash your inner child and create memories that will last a lifetime!
Discover Dubai like a true local with Dubai Local! Our blog takes you on an exhilarating journey through the city's top amusement parks, unlocking a world of fun and adventure. Immerse yourself in the wonders of Dubai and let Dubai Local be your trusted guide to the best experiences and hidden gems the city has to offer. Let's embark on an unforgettable local adventure together!