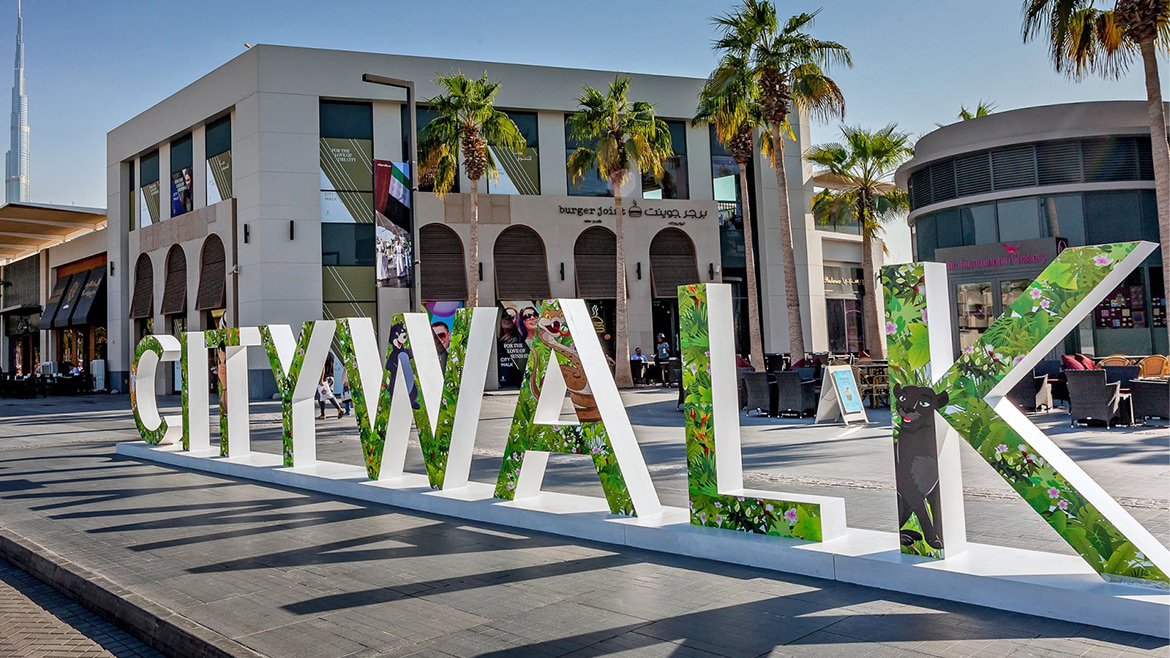 Dubai City Walk – Best Destination for Urban Dining and Shopping
Take a stroll at Dubai city walk, diverse dining and shopping hub! It is an expansive, design-inspired area in the center of Dubai. It has hundreds of luxury stores, eateries, and entertainment options scattered among 34 low-rise residential structures, tree-lined boulevards, and an incredible array of modern street art murals.
You can also expect stylish boutique hotels in the shape of La Ville Hotel and Suites as well as exquisitely planned outdoor areas. This great destination has masterfully combined commerce and entertainment. 
Let's explore deeply!
Facts about Dubai City Walk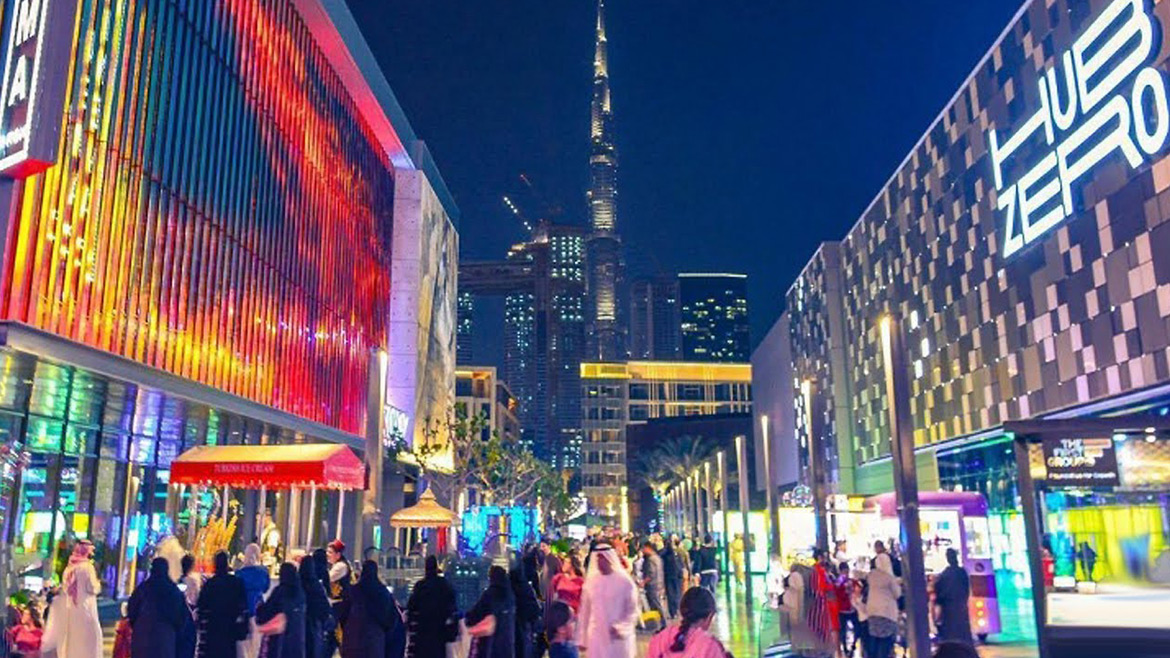 City Walk Dubai, often known as Citywalk, is a beautifully designed urban project by MERAAS located in the heart of Jumeirah, one of Dubai's most well-liked places. It was built on more than 900,000 square meters of land. 
For individuals who desire an affluent lifestyle, City Walk offers the ideal lifestyle option with its mix of commercial and residential properties. Not only it is one of the nicest spots in Dubai for a stroll, but the living area is also brimming with intriguing things to do, like shopping and dining. Owing to its lively environment, the region is regarded as a key component of the Jumeirah area and has earned the status of one of Dubai's most well-liked tourist sites.
Together with luxurious living standards and thrilling entertainment alternatives, City Walk Dubai also provides simple transit. It is in a prime location near Downtown Dubai and under the shadow of the Burj Khalifa. City Walk is conveniently located at the intersection of Al Safa Road and Al Wasl Road, and it is just a short drive from Sheikh Zayed Road and the Dubai Mall/Burj Khalifa Metro Station.
Due to its accessibility to public transportation and range of properties, Jumeirah is one of the most sought-after areas in the United Arab Emirates. In addition to some of the top 5-star hotels, the coastline region offers a variety of lodging alternatives, including villas, flats, and townhouses
Beaches are nearby, and numerous indoor and outdoor attractions draw travelers from all over the world. 
Top Things to Do in Dubai City Walk
Fine Dining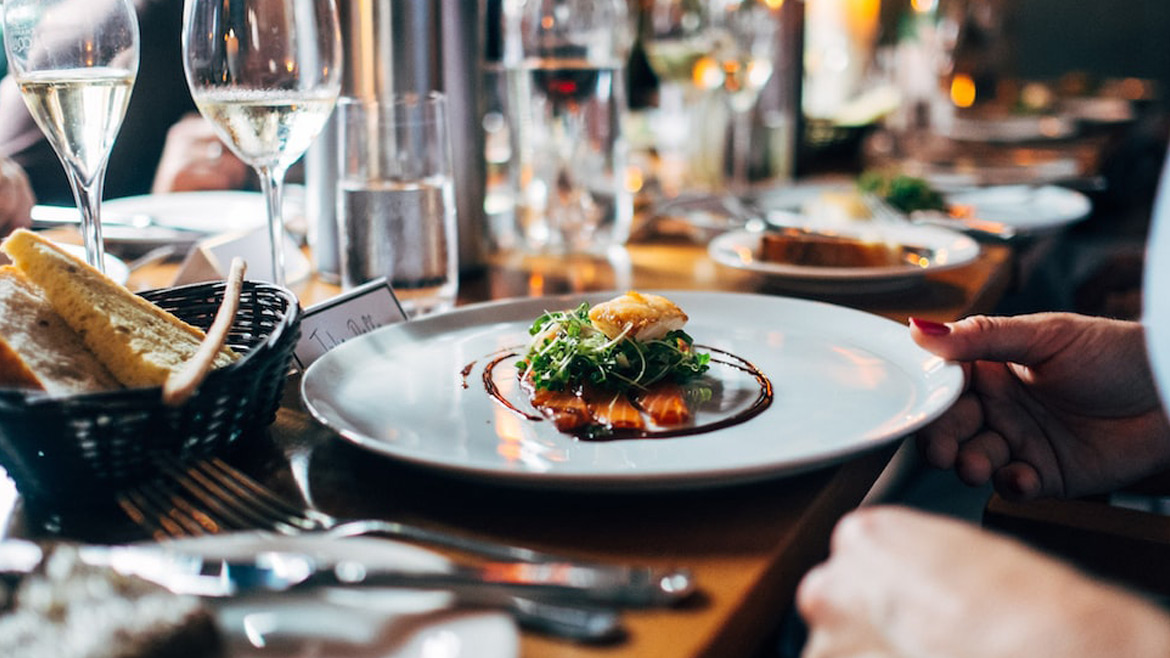 You might want to eat at one of City Walk Dubai's numerous wonderful restaurants or cafés after you've tired from the shopping and gaming. You will feel as though you are in the center of a thriving metropolis with a wide variety of dining options, including Italian, American, Arabic, French, and Spanish cuisine. 
If it's not too hot, have a seat at one of the outdoor tables City Walk has placed along this amazing boulevard and enjoy your day while taking in the sights of the city. The Go Dubai Card offers a variety of various dining options.
Extraordinary Shopping Experience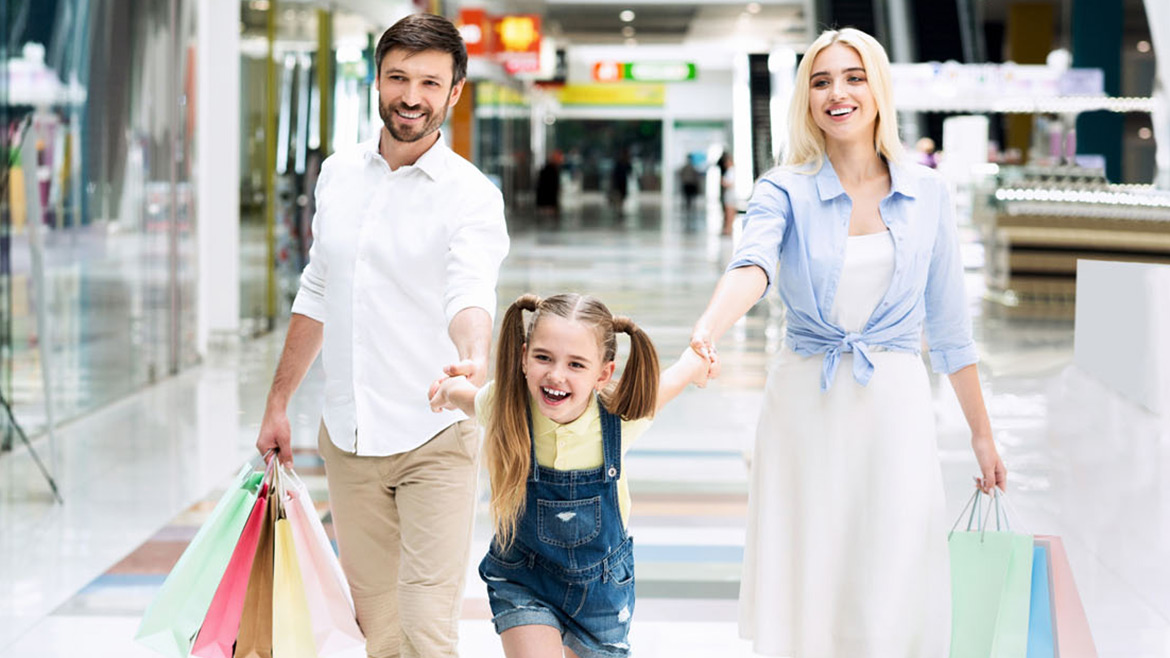 City Walk Dubai is yet another example of how Dubai is a true shopper's paradise. The complex was built to be multi-conceptual, with a huge variety of shops, boutiques, and malls to appeal to any customer. 
City Walk Dubai is likely to have a location to suit whatever you wish, whether you're shopping for yourself or for buying gifts. It features international high fashion, jewelry designers, fragrance emporiums, homeware shops, and gift outlets. 
Incredible 3D Art
If you're fortunate enough to visit Dubai in the milder winter and spring, you can see some of the amazing 3D artwork created at locations all across City Walk Dubai. 
The city of City Walk Dubai has chosen several international artists to exhibit their work there, transforming the area into an outdoor gallery during the Emirate's 3D Art Festival. Many guests have the opportunity to see the artists at work as they create their masterpieces. Throughout the festival, a few groups with ties to the United Arab Emirates will also present free workshops and art presentations.
Enjoy Your Favorite Movie at Roxy Cinema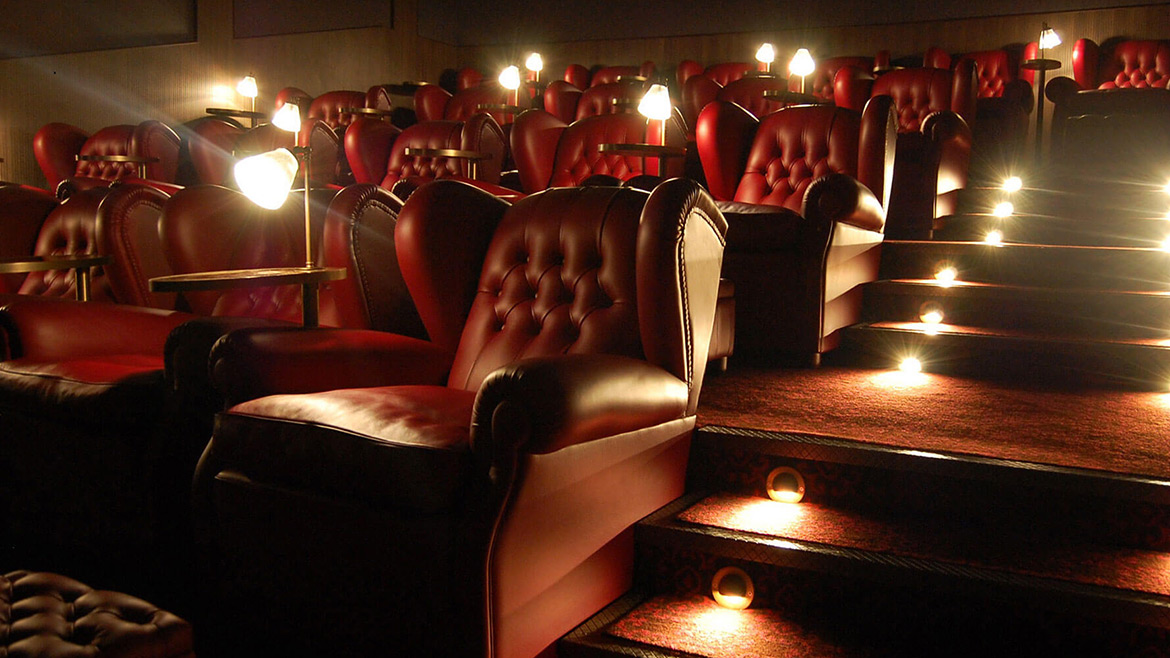 Visit Roxy Cinemas to see your favorite movie. At the magnificent Roxy Cinema in City Walk Dubai, you can unwind and watch your favorite films that show the latest cultural and creative blockbusters. In addition to the eating sections that serve the tastiest meals and snacks, Roxy Cinema has three halls that have arranged seats in the Platinum Plus, Gold Plus, and Silver Plus categories.
Dubai City Walk Location
City Walk is located at Al Safa 1 Street in Jumeirah, which is around 12 minutes from Dubai International Airport and 8 minutes from Burj Khalifa metro station.
It's a Wrap!
Dubai City Walk is a posh locality with lots of alluring attractions. We have covered some of the highlights of this perennial favorite destination of visitors in this post. If you need more information, kindly drop a comment!