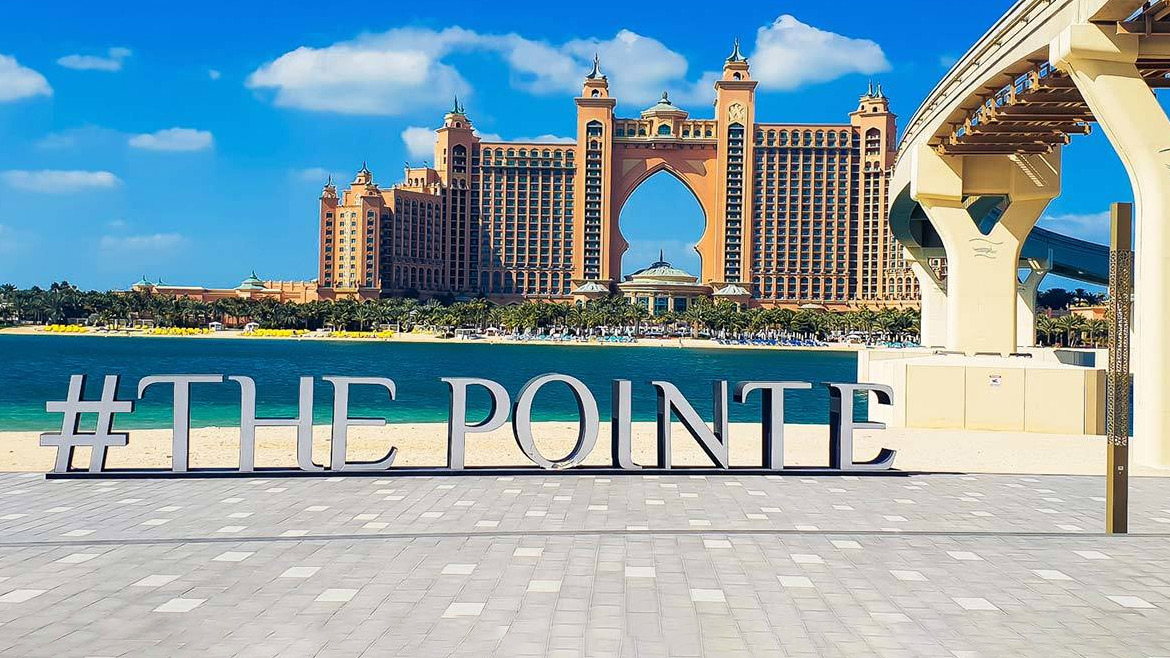 Dubai 'The Pointe': The Whole Nine Yards
Discover The Pointe, a remarkable entertainment hub in Dubai that will leave you in awe. In this comprehensive guide, we'll let you know all about Dubai The Pointe, so don't skip reading! 
Dubai The Pointe: Things You Need to Know
Dubai The Pointe – Overview
Situated on Palm Jumeirah Island, over four kilometers away from Dubai's natural coastline, this destination boasts breathtaking views and endless opportunities to indulge in shopping, dining, and leisure activities. It covers a wide area and features over 50 restaurants to choose from, including upscale venues like Meshico and Al Safadi, and high-quality coffee shops like %Arabica, as well as an array of boutiques and attractions to explore, time will fly here in Dubai The Pointe! 
Take a stroll around and pick up unique souvenirs, let your kids enjoy the entertainment areas, savor waterfront dining experiences, or catch the latest blockbuster movies at the dine-in cinema.
Dubai The Pointe – Home to World's Largest Fountain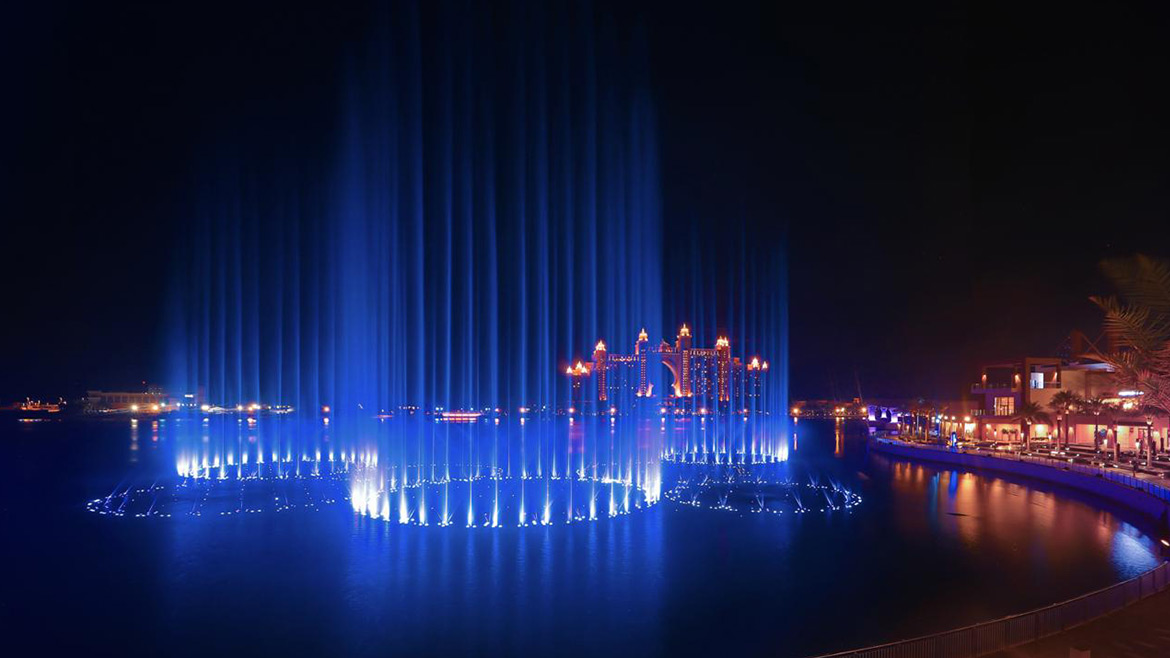 At the heart of The Pointe is the Palm Fountain, the world's largest fountain, which features nightly choreographed water shows. The Palm Fountain spans over 14,000 square feet of seawater and boasts a super shooter that can propel water up to 105 meters in the air, creating a spectacular display that mesmerizes visitors with its stunning shows, visible from the wide range of waterfront dining experiences available.
In addition to its record-breaking size, The Palm Fountain is the only multi-colored fountain in Dubai and is illuminated by more than 3,000 LED lights. Visitors can enjoy five shows per night, from 7 pm to midnight. Guinness World Records was present to verify The Palm Fountain's status as the world's largest fountain during its opening on October 22.
Dubai The Pointe – Food and Bars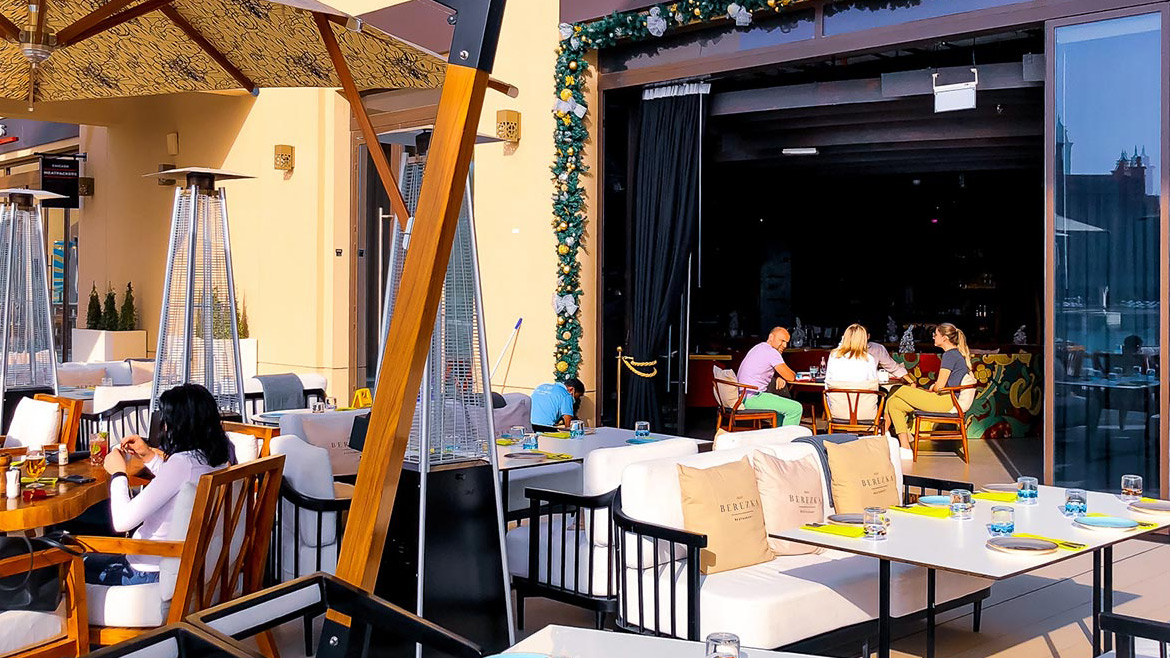 Dubai The Pointe is a food lover's paradise, with a diverse range of dining options to suit every taste and budget. The venue boasts over 70 food and beverage outlets, offering everything from casual street food to high-end fine dining. Visitors can enjoy traditional Arabic dishes, international cuisine, and fusion dishes that combine the best of both worlds. In addition to its dining options, The Pointe is also home to several bars and lounges, providing the perfect setting for a night out with friends or a romantic evening with a loved one. With its range of culinary offerings and unique dining experiences, The Pointe is a must-visit destination for foodies and drinks enthusiasts alike.
Dubai The Pointe – Events and Nightlife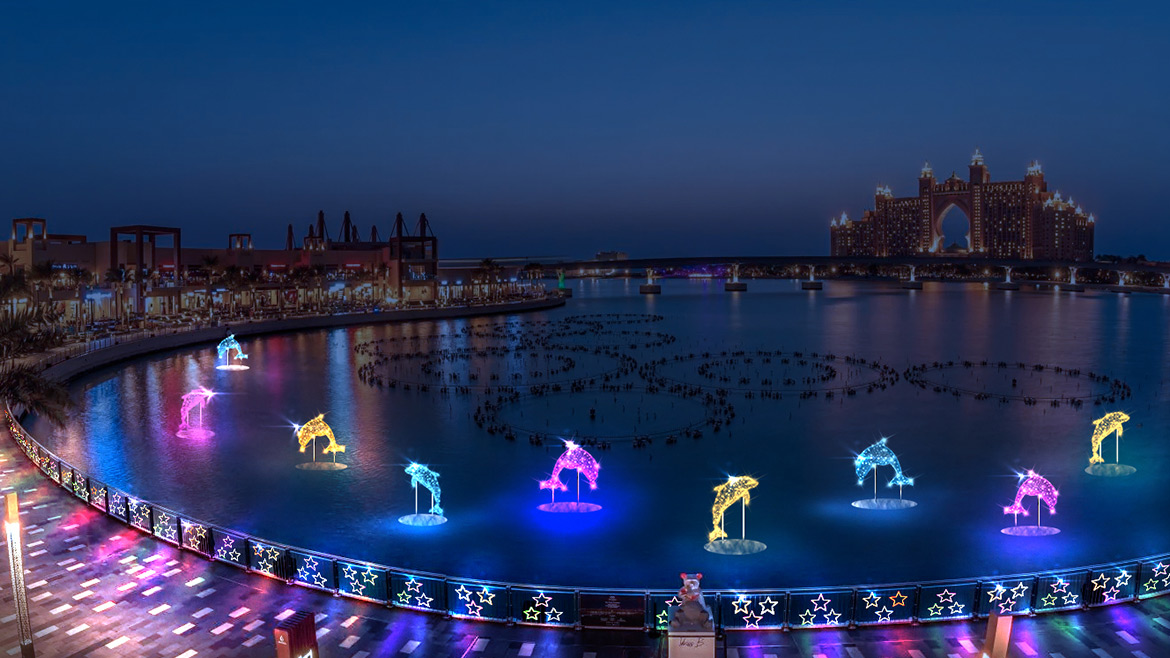 Dubai The Pointe is a vibrant destination for events and nightlife, with a range of exciting activities to enjoy. From live music performances and cultural festivals to art exhibitions, The Pointe offers something for one and all. The venue hosts regular live music events featuring local and international artists, offering a diverse range of musical genres to enjoy. The Pointe is also home to various cultural festivals throughout the year, celebrating the diverse cultures of the UAE and beyond. 
Visitors can immerse themselves in the rich cultural heritage of the region, enjoying delicious food, music, dance, and other cultural activities. Art lovers can also indulge their passion at The Pointe, with a range of art exhibitions showcasing the work of local and international artists. The venue is also home to several bars and clubs, providing a lively and exciting nightlife scene. Whether you're looking for a relaxing evening of music and culture or an unforgettable night out with friends, Dubai The Pointe has something to offer.
Dubai The Pointe – Shopping and Entertainment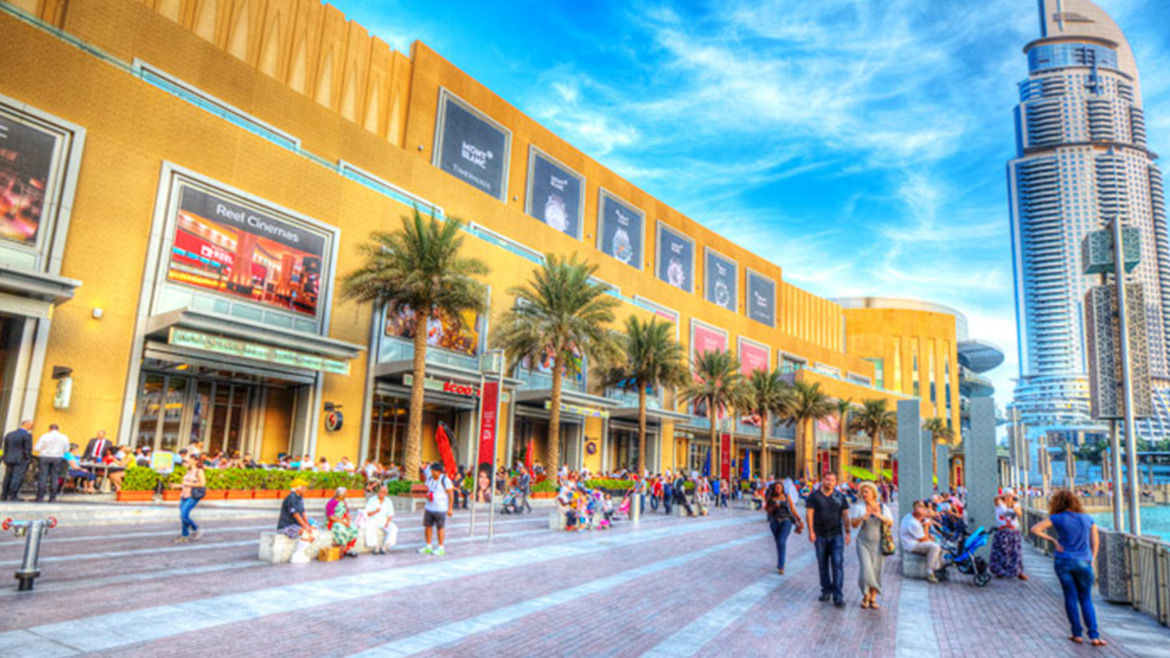 The Pointe has a range of shops and entertainment options. No matter whether you want to shop for fashion clothing or jewelry, you can get it all here. When it comes to entertainment, you can enjoy live music performances, a dance fountain show, or even spend quality time with your near or dear ones in a cinema hall. 
Dubai The Pointe – Opening Hours and Accessibility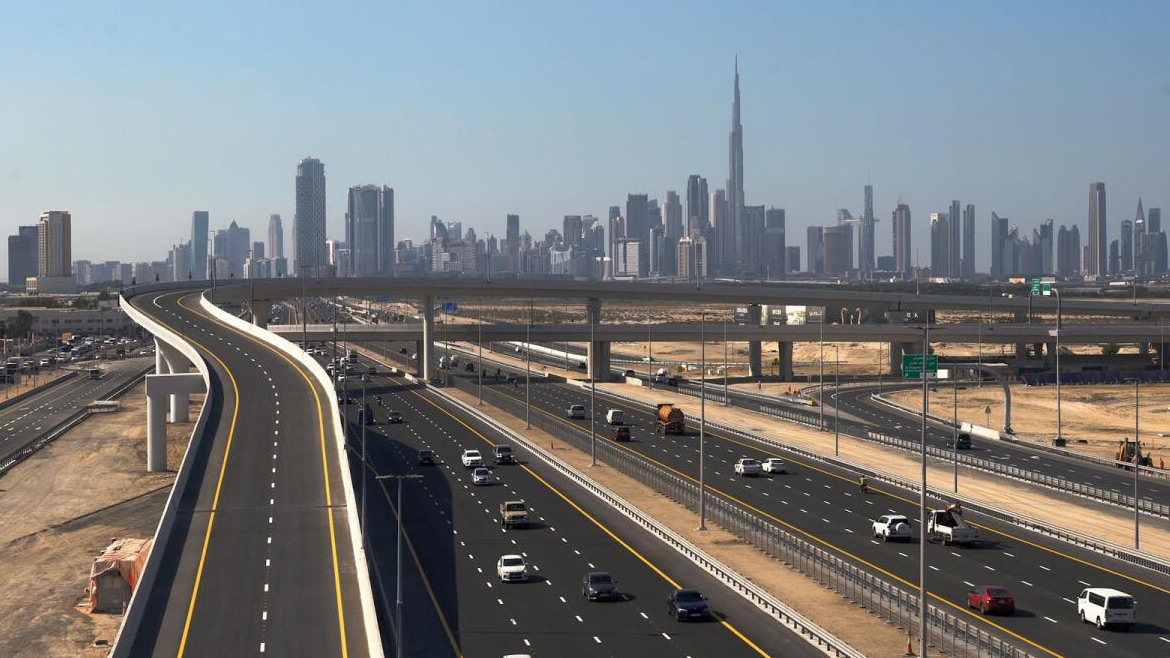 The Pointe is open from 10 am to midnight. Some cafes and restaurants here stay open until 2 am. If you want to reach the place, you can easily access it either by car or public transport. On the site, ample parking is available! Many public buses also run to and from the attraction throughout the day. A complimentary shuttle service is also provided to visitors staying in nearby hotels and residences.
Dubai The Pointe – Best for All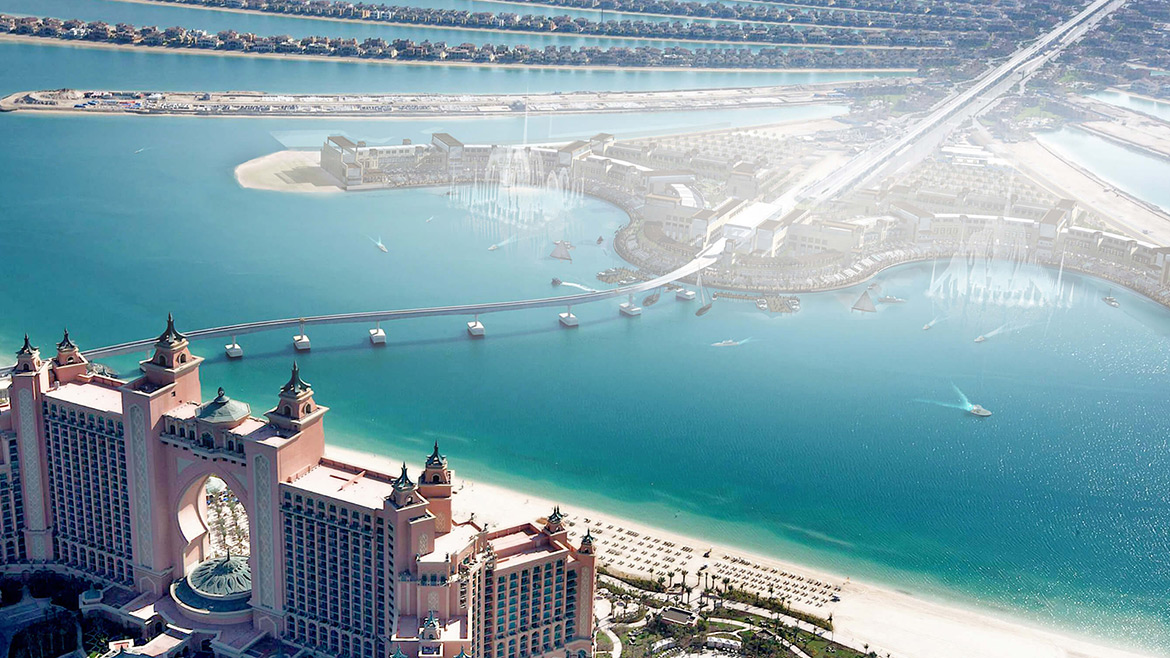 The Pointe injects fresh energy into Dubai's entertainment and dining scene by offering visitors endless options, lively experiences, and picturesque views. It's a go-to destination for both locals and tourists, featuring a diverse range of dining options that cater to all tastes, from high-end gourmet restaurants to casual family-friendly eateries.
Dubai The Pointe – Concluding Thought
Dubai The Pointe is a truly unique and exciting destination that offers a range of experiences for visitors to enjoy. From its stunning location on the Palm Jumeirah to its diverse range of dining, shopping, entertainment, and cultural offerings, The Pointe can get you covered. Whether you're looking to relax on the beach, indulge in some retail therapy, explore the cultural heritage of the UAE, or enjoy a night out with friends, The Pointe is the perfect place to do it. With its commitment to sustainability, innovative design, and world-class amenities, Dubai The Pointe is a must-visit destination for anyone traveling to Dubai.