Best night spots in Dubai
One of Dubai's greatest assets is its thriving nightlife. There are several best night spots in Dubai but most of them are found inside hotels. Party animals in both Eastern and Western nations flock to Dubai to unwind. Many well-known venues host a lady's nightclubs also on Thursdays where women can enter for free and may even receive complimentary beverages. 
 Dubai is the best place to enjoy for ex-pats and holiday-goers. It's no surprise that it draws so many visitors from all over the world because it has many incredible attractions to see as well as an abundance of sunlight, sandy beaches, and lively nightlife. Additionally, it is a highly developed business hub, which is why many ex-pats move to the city for work. Dubai's nightlife is a vibrant palette. You can witness the city's countless hues as they emerge when the sun sets.
Here's the List of the Best Night Spots in Dubai
Enjoy leisure evenings with a glass of wine by the sea, hanging out with friends under the stars, or late nights at a posh bar. Check out the best night spots for ex-pats.
Dubai Marina – Take a Romantic Walk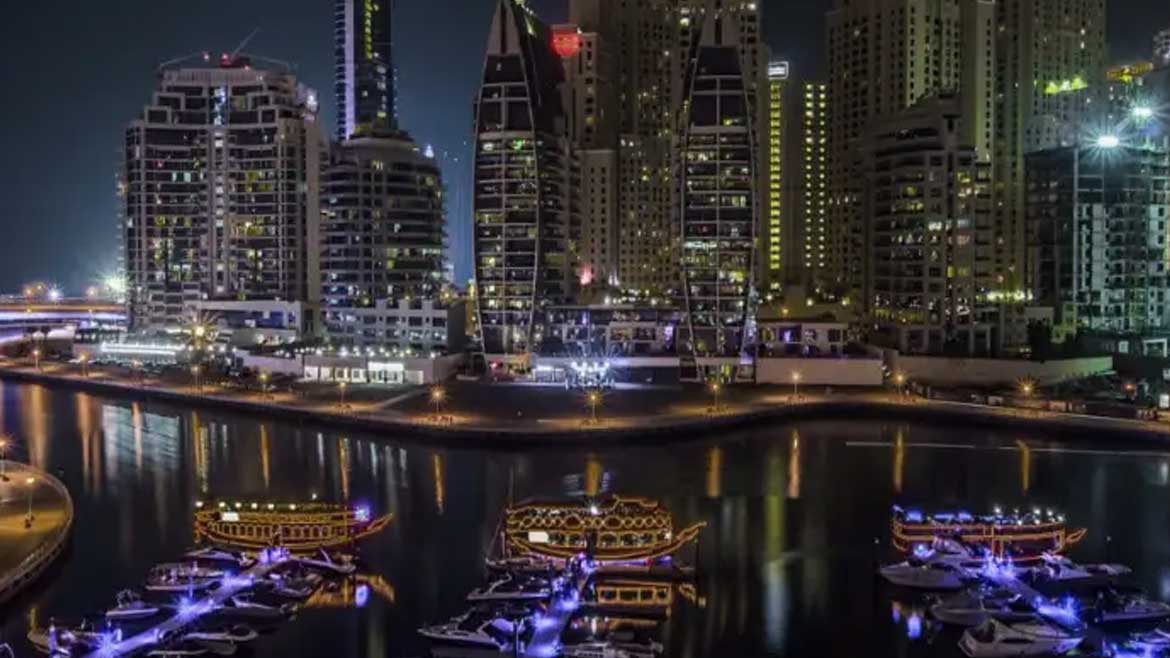 The Marina is located next to a man-made canal and offers a wide selection of eateries, cafes, and stores, and one can even get aboard a yacht! It is perfect for couples who wish to go on a leisurely, romantic stroll and then cozies up in a restaurant next to the canal, which offers breathtaking views of the channel and the buildings on the opposite side of the Marina. 
 

Madinat Jumeirah – Dress to Impress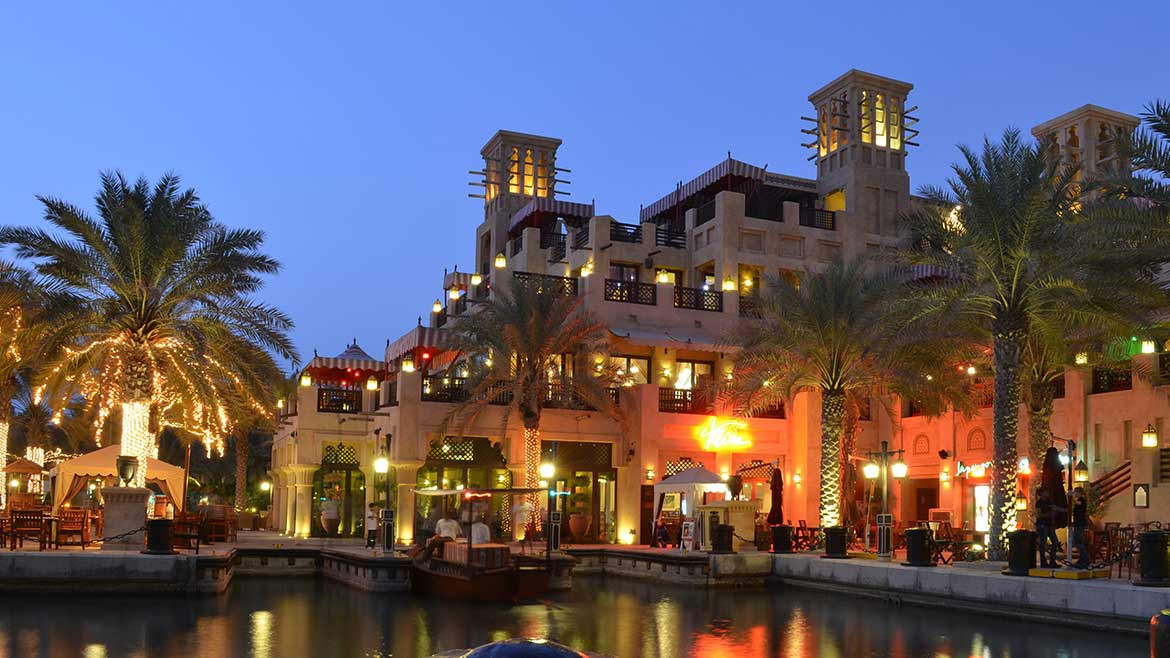 This is not just a top-notch resort, this cluster of buildings is also a hotspot where people are dressed to impress. You can find difficulty in the parking area because it is quite busy on the weekends. It is appropriately called "Madinat Souk" since walking on the complex's artificial "streets" gives one the impression of being in a traditional market.
For a new perspective on Dubai's nightlife, you can stroll beside the man-made canal outside the complex. The abundance of upscale eateries and cafes, stunning vistas of the Burj Al Arab, and the opportunity to cruise down the canal give you the impression that you're in Europe, but with slightly more enticing aesthetics.
 

Club360 – Unbeatable Entertainment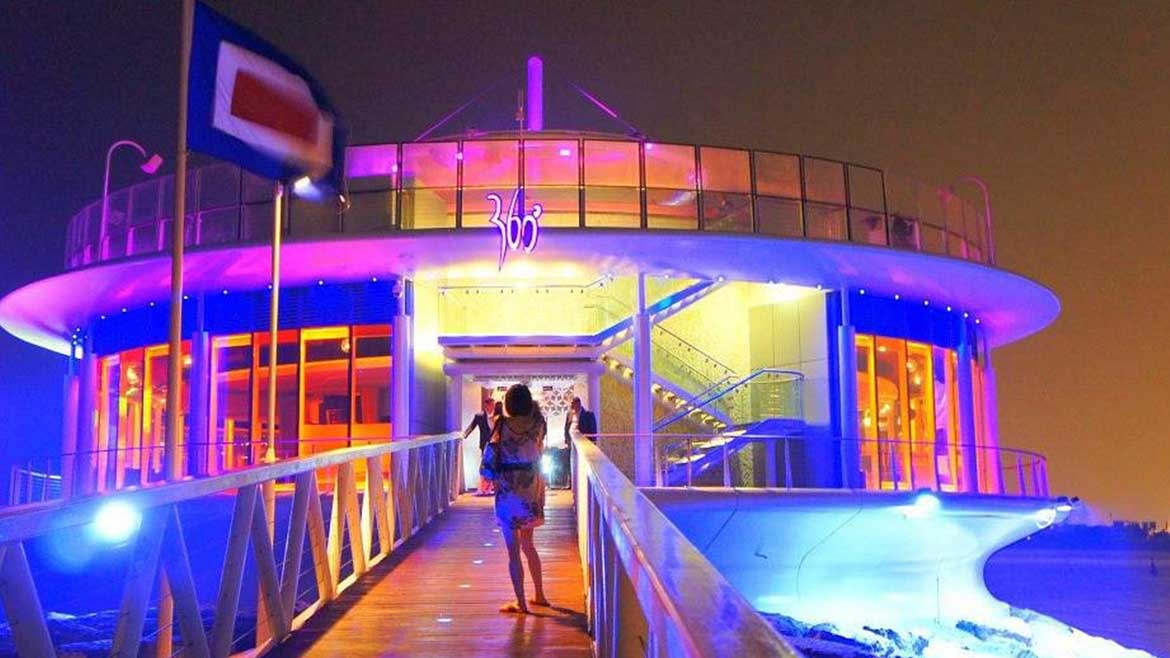 Club360 is one of the world's most spectacular club venues. Dubai is a world-class entertainment hotspot that embraces the multicultural modernity of the city's new era. It is a legendary, vivacious, and fashionable party destination for both locals and tourists. The nicest views in Dubai can be found here, including a breathtaking vista of the opulent Burj Al Arab and the vast Arabian Gulf. It is situated at the end of the Jumeirah Beach Hotel walkway. On its magnificent deck and an indoor restaurant lounge and nightclub, international DJs spin a diverse mix of dance, house, and hip-hop. 
The Base – Raising the Bar of Nightlife Scene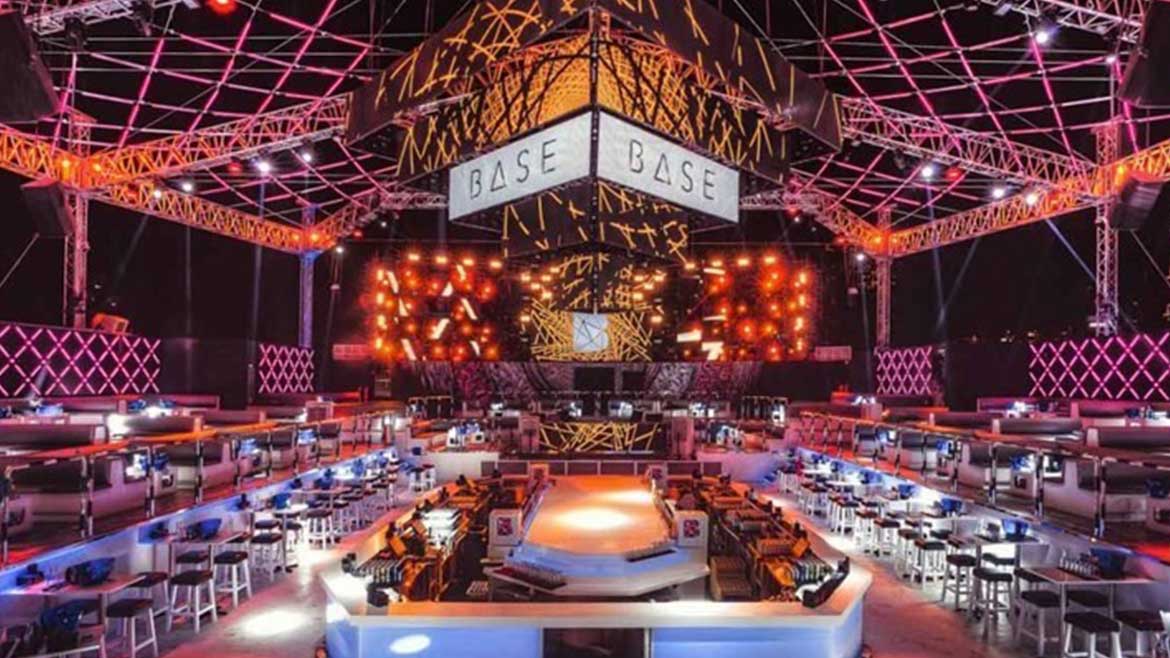 Base Dubai was included in the Dubai nightlife scene in 2017. It offers its guests an immersive, thrilling, and out-of-the-world experience. This enormous outdoor arena is more than just a typical nightlife location. It features a staggering range of the best performers and artists across the globe. The BASE's expansive, cutting-edge lighting, sound, and pyrotechnic systems give its viewers an unrivaled visual experience.
The Billionaires Mansion – Mix of Multiple Venues
In a lavish club like Billionaires Mansion, you'll find everything you need to have a wonderful time, including cozy atmosphere, enjoyable music, special shows, and more. One of the best night spots in Dubai is Billionaire's Mansion, where you can catch the best performances, international DJs, and opulent displays. This place is a mix of multiple venues. This club is well-known for entertaining business leaders and international celebrities.
Drai's – Incomparable Nightlife Experience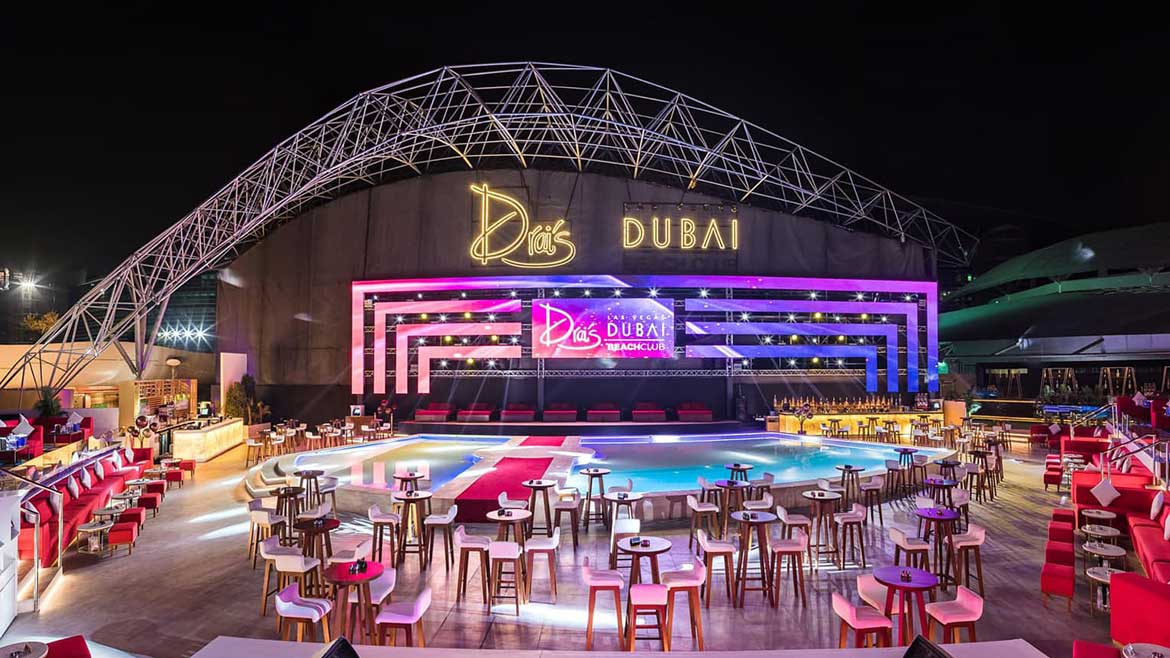 Drai's offers the United Arab Emirates an unrivaled nightlife experience by fusing the magic of Las Vegas with the splendor of Dubai. In the heart of Meydan's nightlife, Drai's Dubai offers an extraordinary partying experience with outstanding music, captivating light and sound shows, spectacular show-stopping live acts, and first-rate attentive service. Your night at Drai's Dubai will be one you remember for a very long time, whether it is witnessing musicians performing in front of mind-blowing visuals or simply enjoying a night of pure entertainment and wonderful music.
 Final Thoughts
 Whether you want to spend time on the beach or you're a party lover, you'd fit right in Dubai's vibrant nightlife. The above-mentioned night spots in Dubai are the perfect places to unwind at night on the streets of Dubai and explore Dubai from a different angle.
 So, ready to spend this weekend in Dubai?