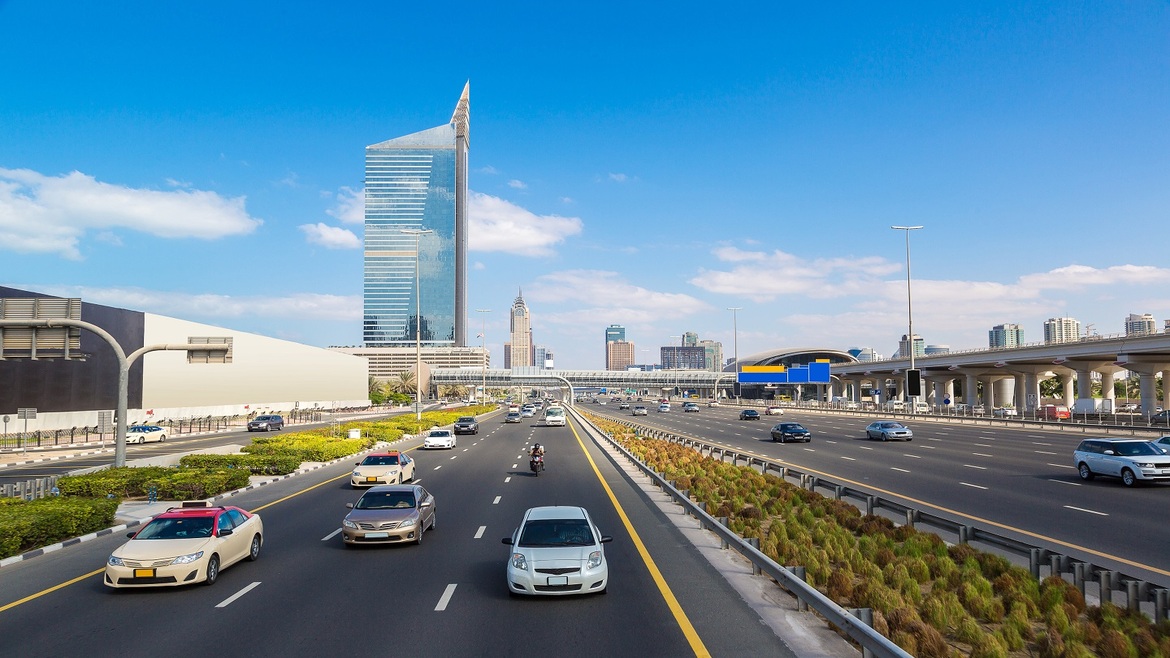 Driving in Dubai: The Rules, Do's, Don'ts & Safety Tips
You will be surprised to know that Dubai has one of the finest roads across the globe. So, this clearly means that the driving experience in Dubai is always enthralling. Well, the driving dynamics are undoubtedly daunting for people new to the emirate. Whether you are a native of Dubai or rented a car during your visit, there are plenty of Do's and Don'ts of the rules of driving. 
Let's begin!
Do's of Driving in Dubai
Understand all the traffic signs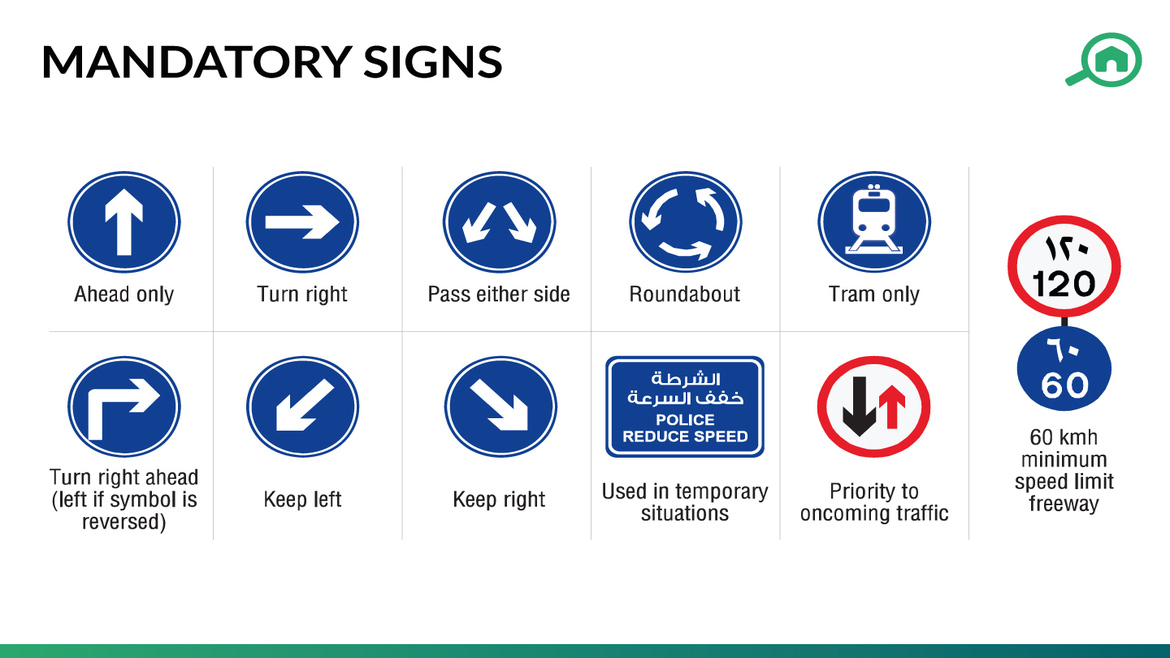 The traffic signs are quite similar to what it is in the rest of the world. They help the drivers to drive safely and avoid accidents. You will witness traffic signs, not only in Arabic but also in English. This is basically to direct the driver on the speed limit, road, trailblazing, and parking in UAE. When you understand traffic signs, it is the simplest way to avoid traffic fines.
Keep your distance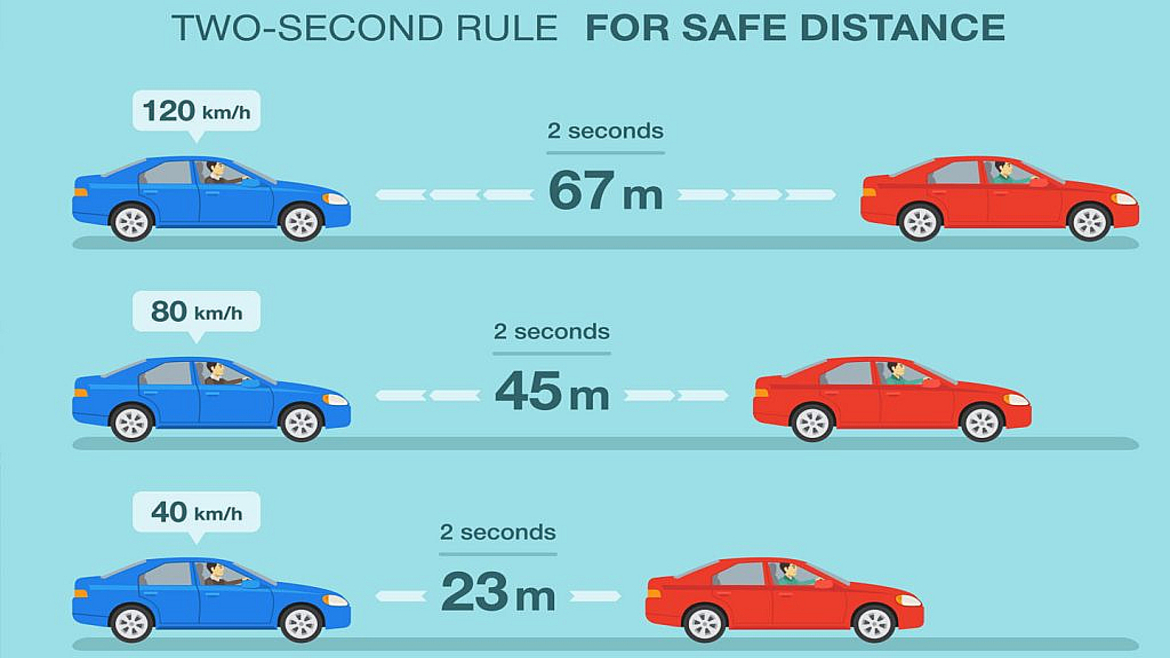 It is important for you to maintain a distance in Dubai while you are driving. There has to be a 3-5 second gap between your vehicle and the one that is in front of you. A few untrained drivers look for gaps that you have created, but let them do what they are doing. You drive properly. Make your safety a priority. 
Take advantage of the fast lane when necessary
There are heavy fines if you overspeed in Dubai. But there are a few people who still love overspeeding and they usually do it in the fast lane. The fast lane is the leftmost one on the roads and freeways. We advise you not to indulge in rash driving. Stay alert and drive carefully.
Drive slow during rains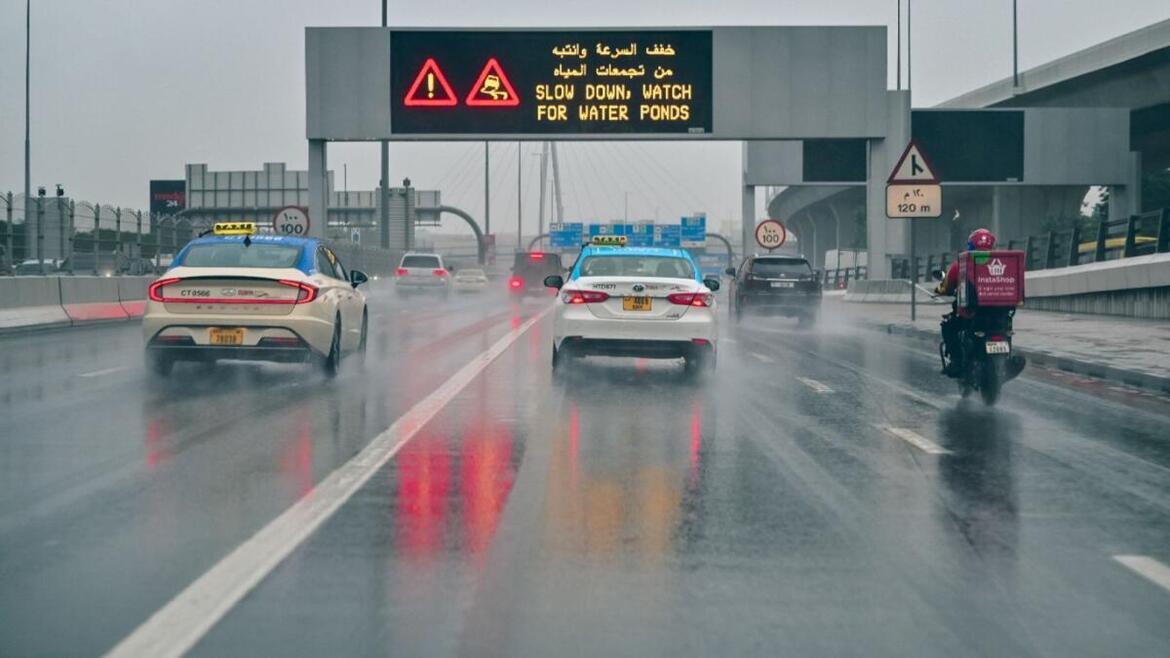 During rains, we'd recommend you to drive slowly as the road is very slippery in the aftermath of the downpour. Apply brakes wherever required judiciously. Use the car wipers for decent visibility. Maintain a good amount of distance between your car and the vehicle that is in front of you so that you can apply dead break whenever need be.
Stay alert and active always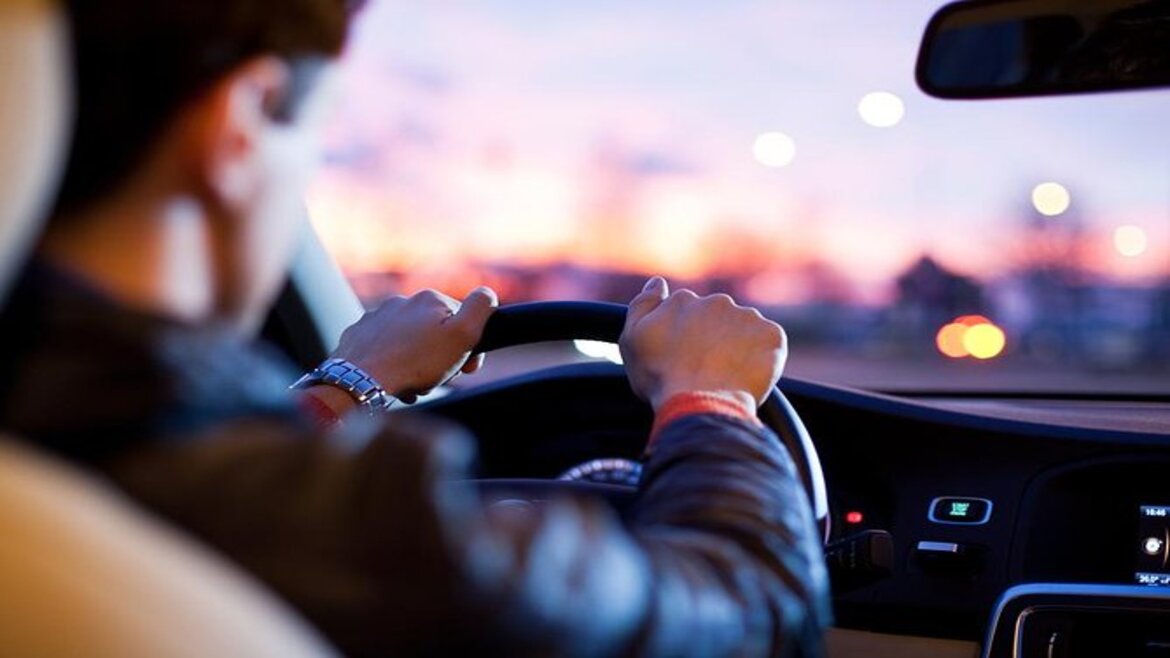 While driving, it is important that you stay alert keeping your eyes on the road. One small mistake and can result in a major road accident. Pay attention to the rearview mirrors and never get distracted by anything while you are driving on the road. 
We are done with the dos of
driving in Dubai
so now let's switch to the Don'ts of driving.
Don'ts of Driving in Dubai
Driving on a hard shoulder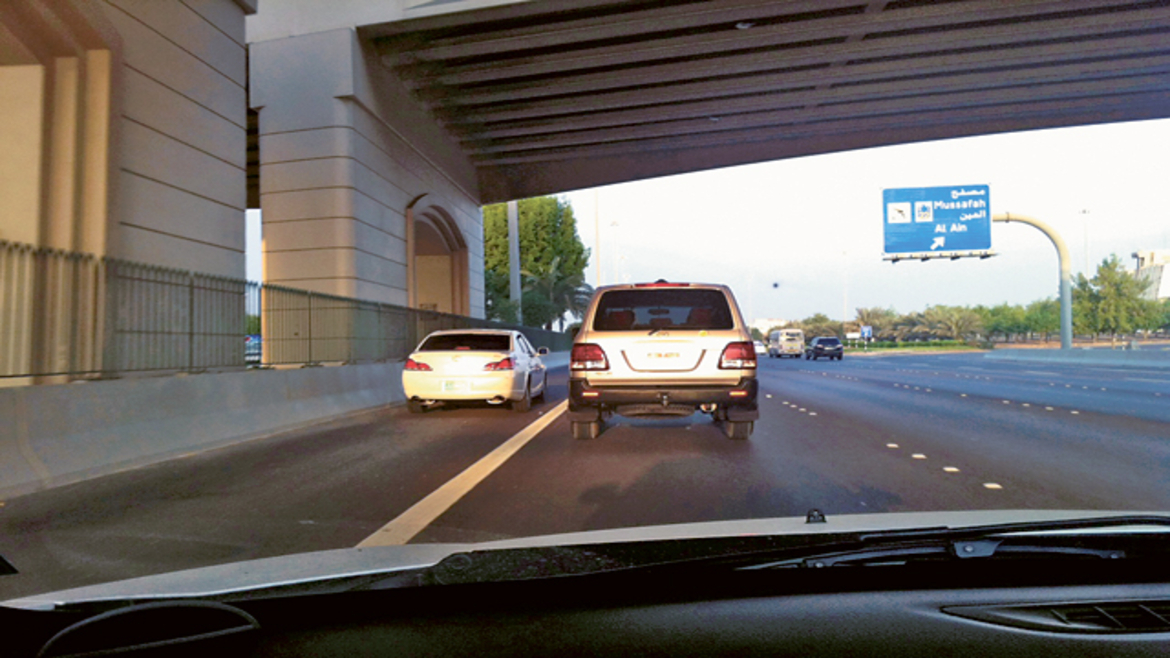 Don't drive or overtake from the hard shoulder. There may be a few who will be doing that but we advise you never to follow them. You will be fined AED 1,000 for overtaking that way. If by any chance, you encounter a flat tyre issue, get behind the safety barrier and dial the emergency number for help. 
Rubbernecking
Road accidents are very common not only in Dubai but across the globe. And while that happens there are people who rubberneck out of curiosity. Never, ever make this a habit. Rubbernecking results in overcrowding which delays road traffic. You can drive by while keeping your focus on the road ahead. 
Overspeeding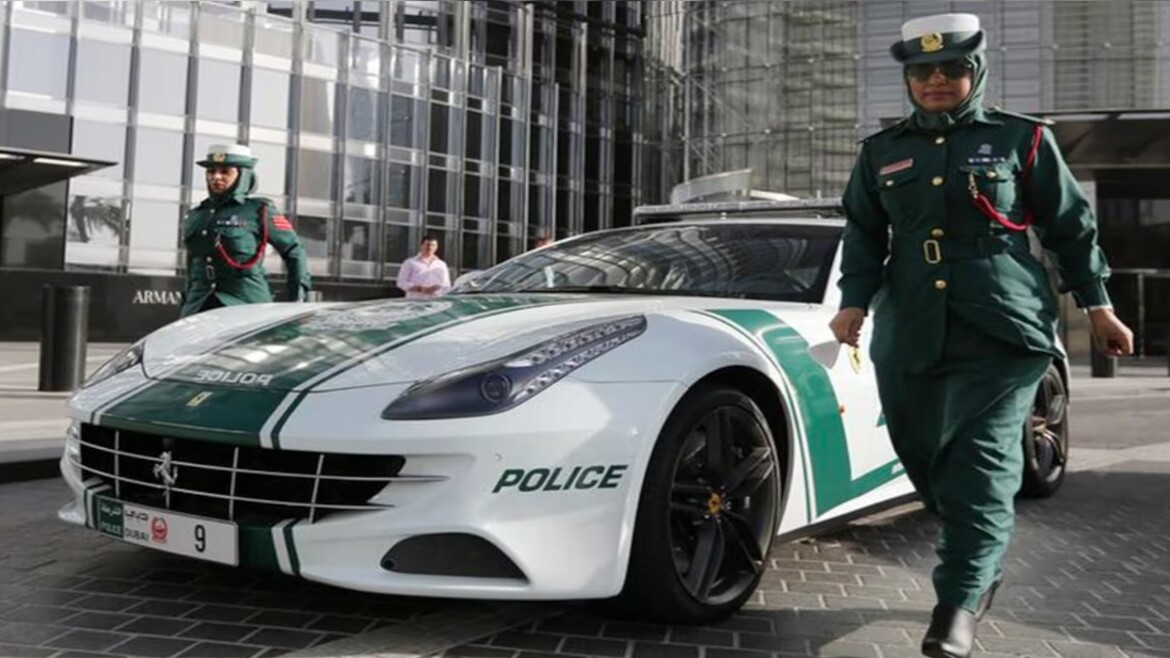 The average Dubai speed limit is anywhere between 100 and 120 km/hour. The range for speed cap for urban dual-carriageways is 60 and 80 km/h. So, try to keep your vehicle within this range so that fines can be avoided. You don't want speeding fines right? Speeding fines start from AED 300 and can go up to AED 3,000
Drink and Drive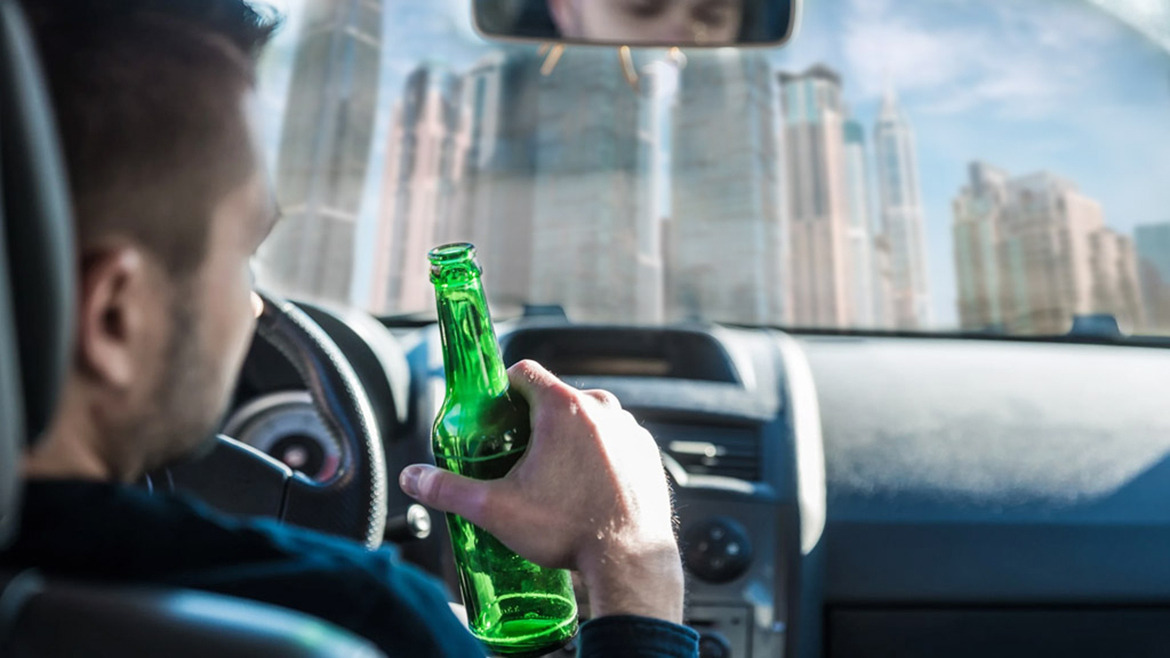 There is zero tolerance for drinking and driving in Dubai so we suggest you never drink and drive your vehicle. If you are driving under influence (DUI), you may be imprisoned or will have to pay a hefty AED 20k.
Even if you had one pint of beer, ditch your vehicle and book a cab instead to safely drive home and avoid the fine. In Dubai, drinking and driving are a big NO-NO.
Running a Red Light
All cars must come to a halt when the signal is red. Driving while running a red light is a serious offense. The roads of Dubai have several crossroads, some of which cross the city's tram routes. There are too many lives at risk in deadly collisions caused by running red lights at junctions. For this reason, never cross the red light as you will be punished heavily. 
Additional safety tips to follow while driving in Dubai
Besides the aforementioned do's and don'ts, follow the below-mentioned additional driving tips:
Be patient always. Although you may come across rash drivers while driving it is important for you to maintain your composure and abide by the laws. You don't follow them as it is not cool to overspend.

Never use any gestures to offend someone else who is driving on the road. Avoiding unnecessary rash behavior always makes you a good driver.

 

Download RTA Smart Drive. It will help you follow the rules, drive safely and help you navigate better.

Don't forget to wear your seat belt while driving a car and a helmet while you are riding a two-wheeler. If you are not wearing your seatbelt, you may have to pay AED 400 fine. 

You can't drive without a valid Driving License. 

Avoid using your phone while you are driving on the roads in Dubai.

It is important to have all the necessary car documents before taking your car on the road. 
When you are aware of the roads, traffic rules, traffic signs, etc. it becomes easier for you to follow the rules while driving in Dubai. Dubai is very strict when it comes to lawbreakers and this is only for the safety of the natives and the public in general. In addition to this, the traffic rules of Dubai and not made to punish people but to make safety a priority.
We hope this driving guide was helpful to you. It is simply like getting into a habit that you will get used to it. But it is mandatory that you are aware of the laws and abide by them.