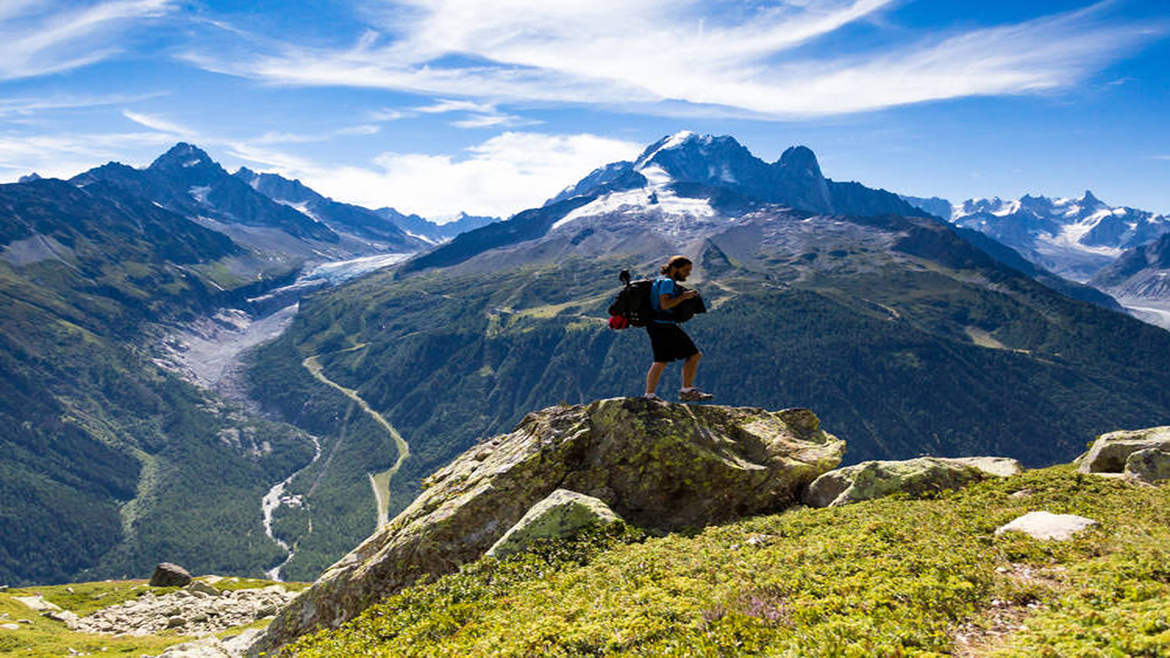 6 Adventurous Hiking Trails in UAE
UAE you all know is popular for its biggest shopping malls, museums, waterparks, high skyscrapers, and more. But did you know you can also make your trip adventurous by trying hiking? Yes, it offers different hiking trails that help you breathe in the fresh air, as well as pump the adrenaline level too. UAE hiking is one of the best outdoor activities that you must try once.
We have listed the top 6 hiking trails of UAE you will enjoy the most: 
 JEBEL HAFEET
EBEL HAFEET is located in Al Ain, a lovely location, just two hours from Dubai. On the border between the UAE and Oman is where you may find these majestic ranges. According to legend, Jebel Hafeet is much more than just a well-known hiking destination in the United Arab Emirates. The mountain's wealth is a result of its history and layers of plankton fossils. It is the third-highest peak in the UAE, and according to experts, the ascent takes close to three to four hours. For seasoned hikers, ascending the Jebel Hafeet presents a challenge because the mountain is exceedingly steep and by no means a stroll in the park.
The best time to trek is during the sunset or the sunrise. You may view the stunning Insta-worthy blend of golden colors from the boundless desert and perpetually lush greenery from the Al Ain oasis! One of the top hikes in the UAE, it is accessible from Dubai in 1 hour and 50 minutes by car.
 Al Rabi Mountain Trail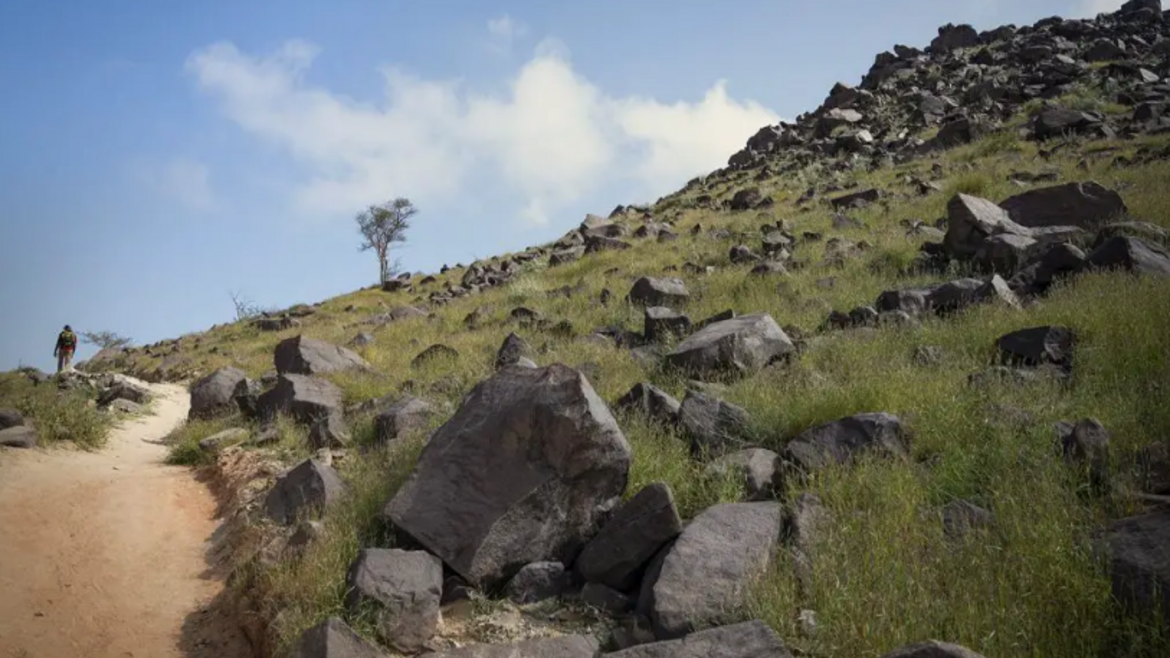 One of the most well-known and straightforward climbs in the UAE is the Al Rabi Mountain trek, which is situated on the east coast and provides views of Khorfakkan town and the Gulf of Oman. You'll be fortunate to see a magnificent sunrise because the way is properly indicated. It should be noted that the trail does become steep at times, but you will have the Hajjar Mountains and other attractions in Khorfakkan to motivate you. When traveling at a moderate speed, it takes around three hours to complete the 6 km track. Al Rabi Tower has a modest parking lot, but it is recommended that you park in the long-term parking area down the hill.
 Wadi Shawka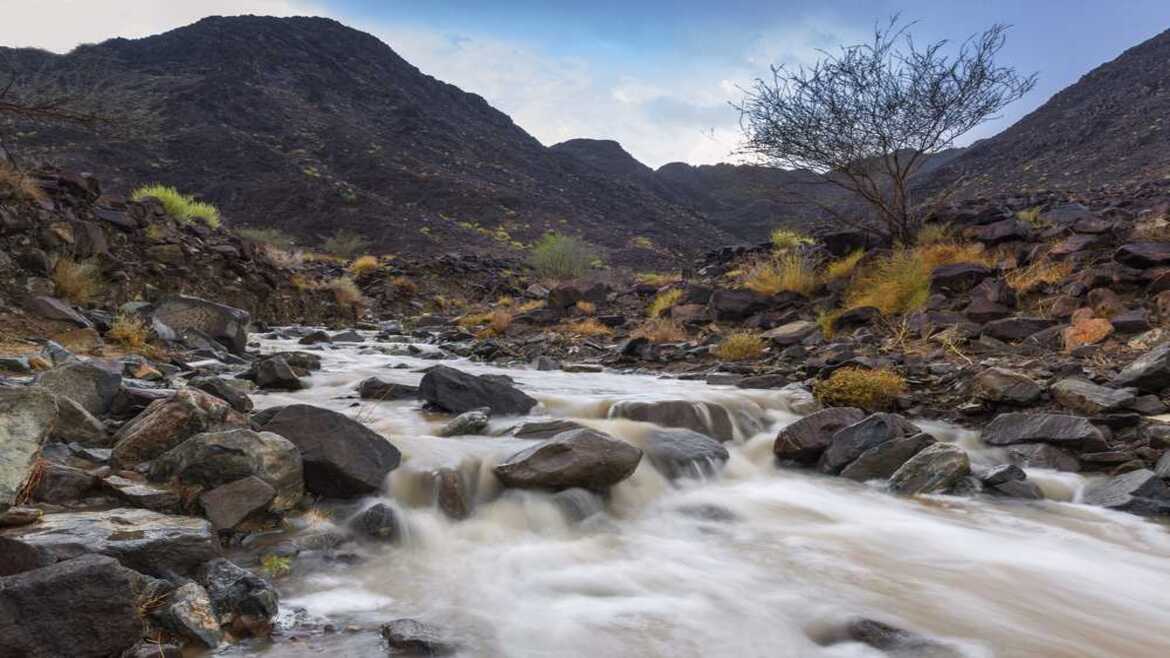 It is one of the trekking locations that is closest to Dubai, which is about an hour away, and is excellent for novices. There are numerous different routes in Wadi Shawka. It is best to decide between a brief stroll and a daylong excursion that includes a trip to the Shawka pools. No matter which option you select, the hiking location offers breathtaking, expansive vistas. You have two options for getting to the Shawka Dam: either you climb the stairs to the peak directly, or you choose one of the trails that are clearly marked from the little parking area. Here, the routes are clearly designated, making it impossible to get lost and making them safer for families with young children.
 Hatta Mountain Trails
Hatta, the largest national park in Dubai, is a popular destination for families and friends for a variety of reasons, including Hatta Wadi Hub, a fun adventure centre. Numerous hiking routes allow you to explore the Hajar Mountains nearby. The paths come in four different difficulty levels: Easy, Moderate, Difficult, and Severe. The roughly 33km of paths include undulating rocky hills and wadis, dams, farms, a historic settlement, and trails that even ascend to the well-known Hatta sign. As one of the few hikes with bathrooms, this one is ideal for families with young children. There are locations where you may camp, have a picnic, see historical sites, and much more.
Ain Al Sheria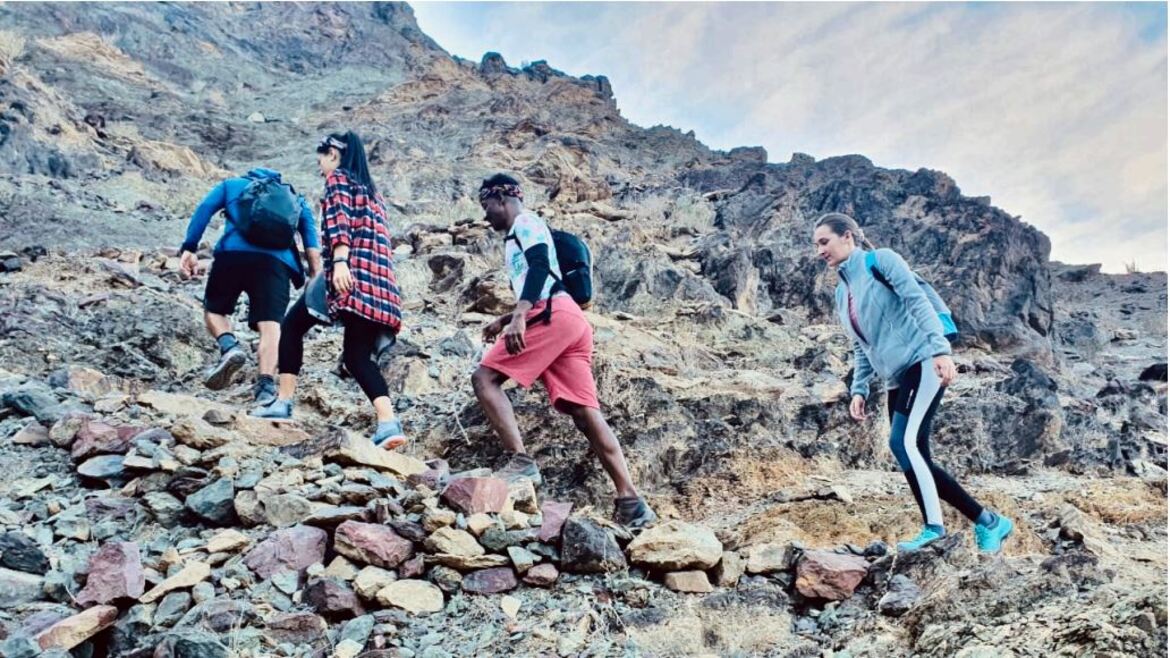 Ain Al Sheria in northwest Fujairah is one of the most spectacular and geological climbs in the United Arab Emirates. The trail, which boasts stunning rock formations in vibrant russet tones and a sizable boulder covered in ancient petroglyphs, unquestionably stands out as exceptional. Due to Fujairah Adventures' recent initiatives, the 8.8 km track is signposted on all sides. However, this hike is difficult and demands some prior expertise. Although much of the area is in direct sunlight, there are places to rest and find shade. Pack more water than you think you'll need and don't forget your sunscreen. Parking for cars is limited, and a 44 is needed to access the path.
 Jebel Jais, Ras Al Khaimah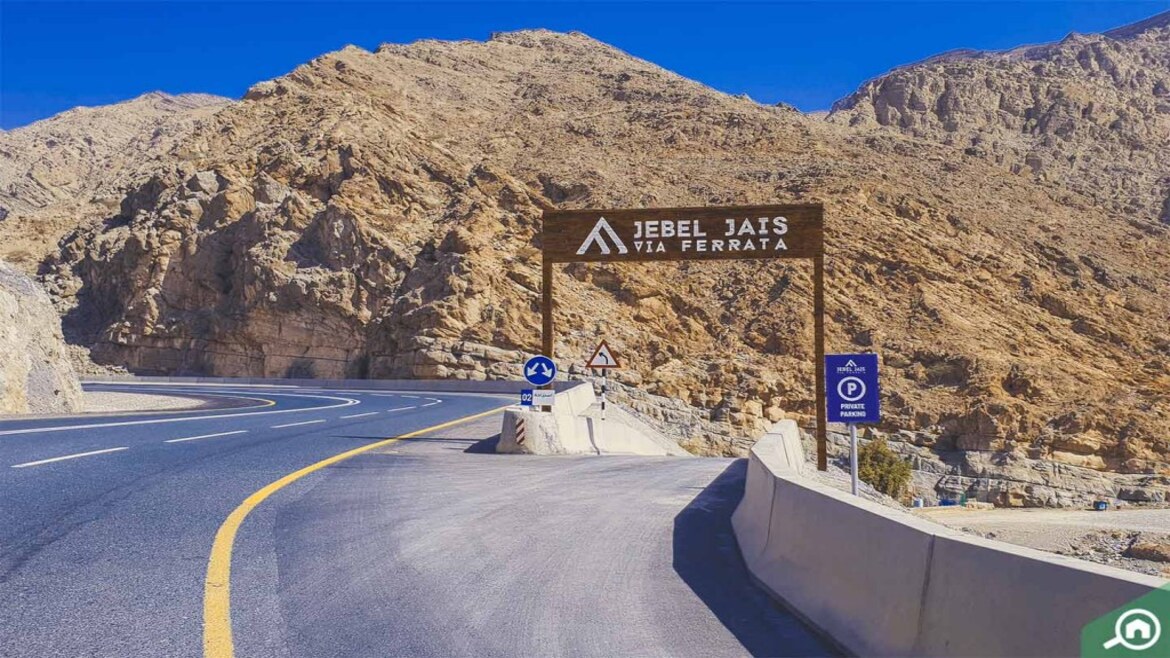 Jebel Jais, the tallest peak in the United Arab Emirates, is divided into two trekking zones by providing six hiking trails with varied degrees of difficulty. Five trails, ranging in length from the 0.7 km Farfaar trail to the 6 km Samar route, make up the lower part. In order to make hiking easier for hikers, trails are clearly marked. The top trail has a steep beginning and is very difficult. The track is clearly defined, though, so you won't get lost. This route will take you to the north and south peaks, the highest points in the UAE, from which you can enjoy stunning views. There are many thrill-seekers at Jebel Jais. Grab the once-a-lifetime chance. 
Checklist for an enjoyable hike
Hiking is a wonderful activity that enables you to immerse yourself in nature and establish a connection with it. But regrets are frequently felt by everybody who has ever hiked without adequate preparation. incorrect footwear, a lack of water, a lack of maps, etc.
Here is a list of what you need for hiking.
Shoes: The majority of people's feet swell significantly while hiking, therefore you need a hiking boot that is slightly roomy at the toes but still lightweight and breathable.
Packs: For the terrain, you'll encounter in the UAE, get an ultralight, water-resistant, and tear-resistant pack.
Hydration: 2-3 bottles of water and other fluids like juices.
The finest apps for finding trails with outdoor navigation, offline maps, and live tracking are Wikiloc and Alltrails.
Other things: A headlamp, a portable power pack and charger, a first aid kit, sunscreen, food, sunglasses, a hat, and a phone with offline maps are additional necessities to have.