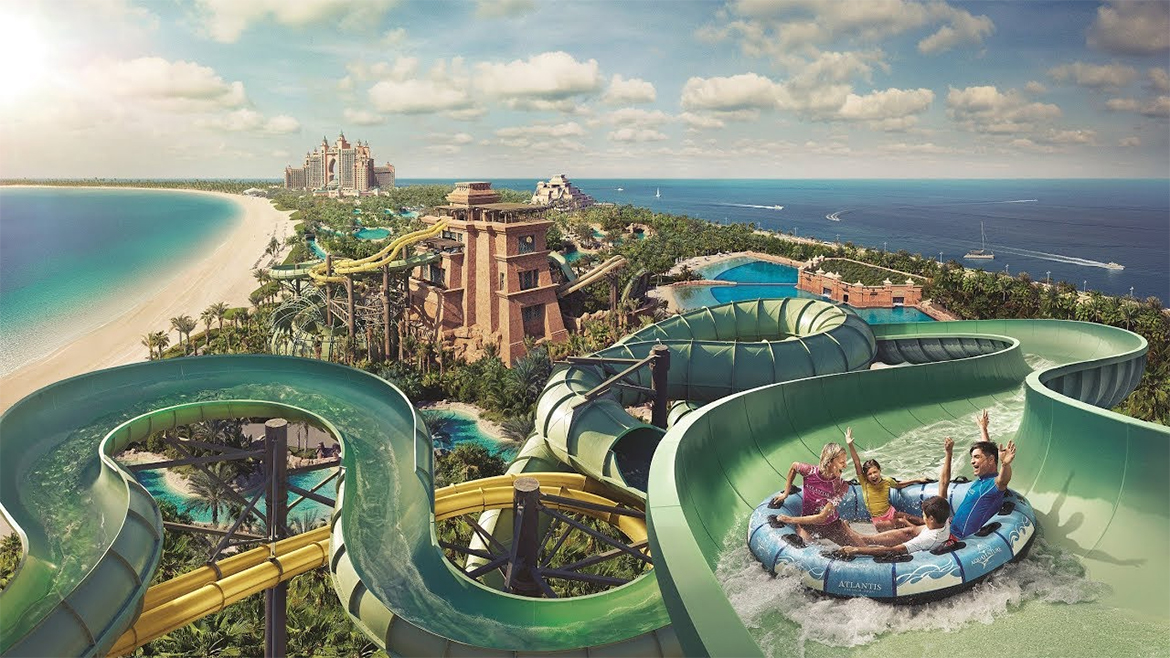 Complete Guide on Ultimate Watersports in Dubai
There is no doubt that Dubai, which is renowned around the world for the records it sets (and breaks), is the most vibrant city and emirate of the United Arab Emirates (UAE). The city boasts high-end shopping avenues, a lively nightlife scene, an abundance of restaurants/bars/cafes, breathtaking tourist attractions, and a variety of activities throughout the year, making it one of the top cities to visit all year round. If you ask anyone who has been to the city even once, they'll be glad to tell you about its man-made wonders. Find out more about Dubai water sports and you'll be adding it to your bucket list.
The question then arises: Would a Dubai vacation be complete without visiting its tranquil beaches and participating in some water sports? Among the cleanest beaches in the world, Dubai's beaches are ideal for water sports like jet-skiing, fly-boarding, paddle-boarding, kayaking, knee-boarding, parasailing, and more. As a result, Dubai offers a wide range of water sports. In this blog, we have put together a list of some of the most popular Watersports in Dubai.
Watersports in Dubai You Must Try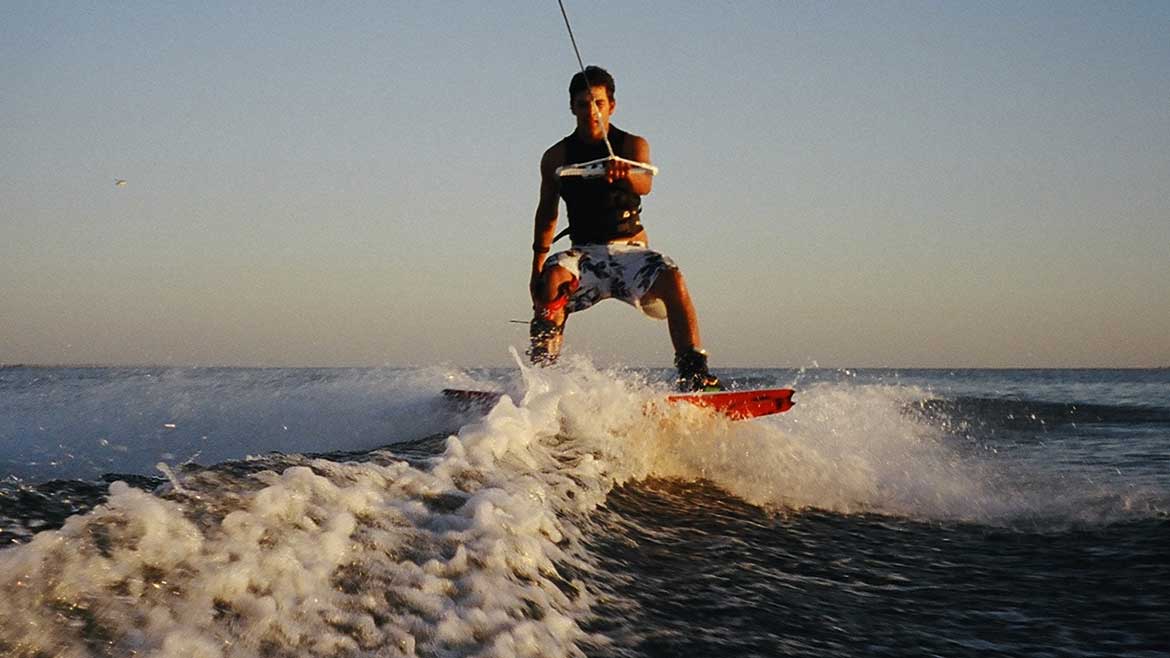 Kneeboarding is arguably the best way to introduce yourself to the realm of watersports since it is both safe and exciting. The experience consists of kneeling down on a kneeboard. With this board, you can reach insane speeds during the experience due to its hydrodynamic properties. In this case, the board is being towed by a watercraft. This experience is safe for beginners due to its low center of gravity. It can last anywhere from 15 minutes to 60 minutes, depending on your preferences. During your ride on the water, you'll get a unique view of Dubai.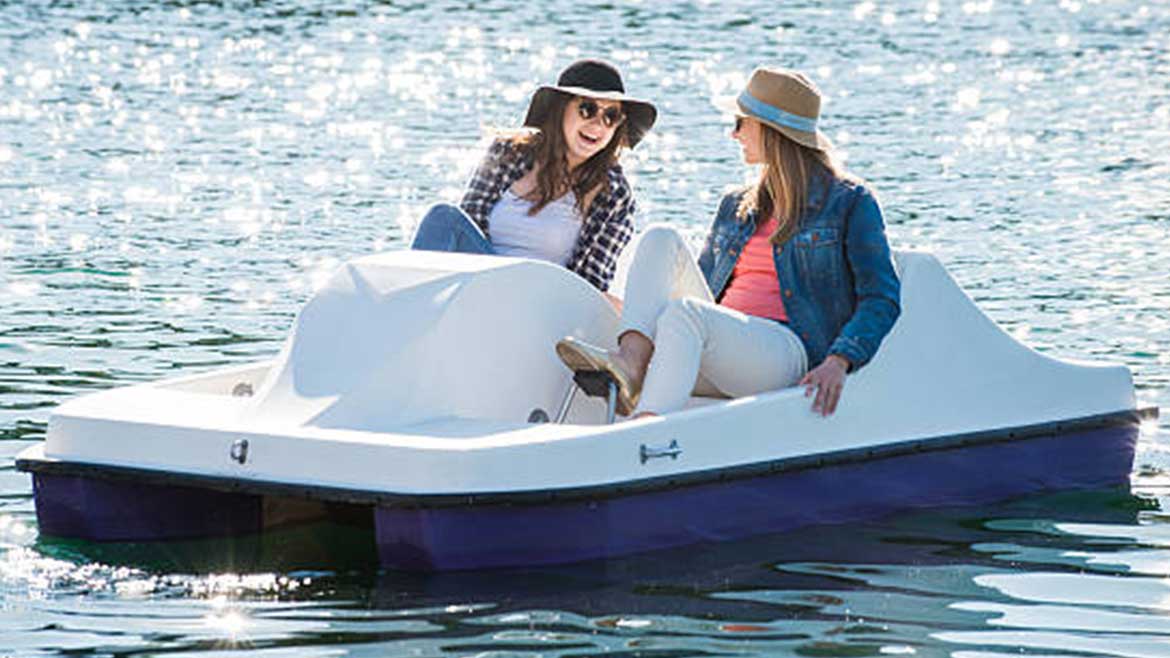 It is one of the most wholesome family activities that you can enjoy in Dubai. You and your family will be able to pedal your boat out into the ocean together. It offers a breathtaking view of Dubai as well as the Persian Gulf. You can also moderately work out while pedaling these boats. Pedal boating is similar to other water-based activities in that it doesn't require any advanced skills or experience. Perhaps this is why it is so popular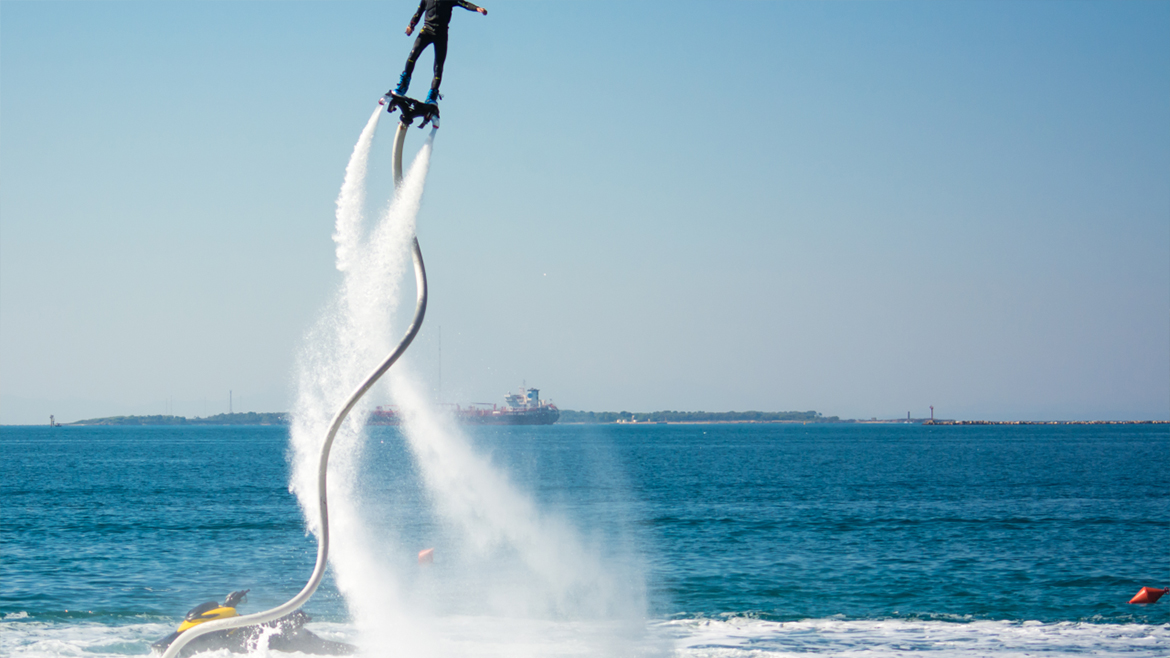 An experience that combines the thrill of leaping into the air like a champion, somersaulting like a dolphin, and soar like a bird. Flyboarding can be done almost all year round in Dubai because of the calm, tranquil nature of its beaches. Flyboarding is best learned from a qualified instructor who knows the ins and outs of how to move the board. For those of you who don't know, a flyboard is a water-powered jetpack that allows people to fly without being seated. Make sure you don't miss this opportunity! 
The other major attractive watersport in Dubai is jetpacking, it lets you leap to a height of about 30 feet or dive 15 feet below the sea's surface. Swing on the beach for 30 minutes and you can catch a glimpse of the Dubai beachfront. This activity is suitable for ages 10 and up and comes with safety equipment and preset guidelines from instructors. Let your inner stuntman shine as you soar above the sea (in a variety of styles and postures) and splash into the water afterward.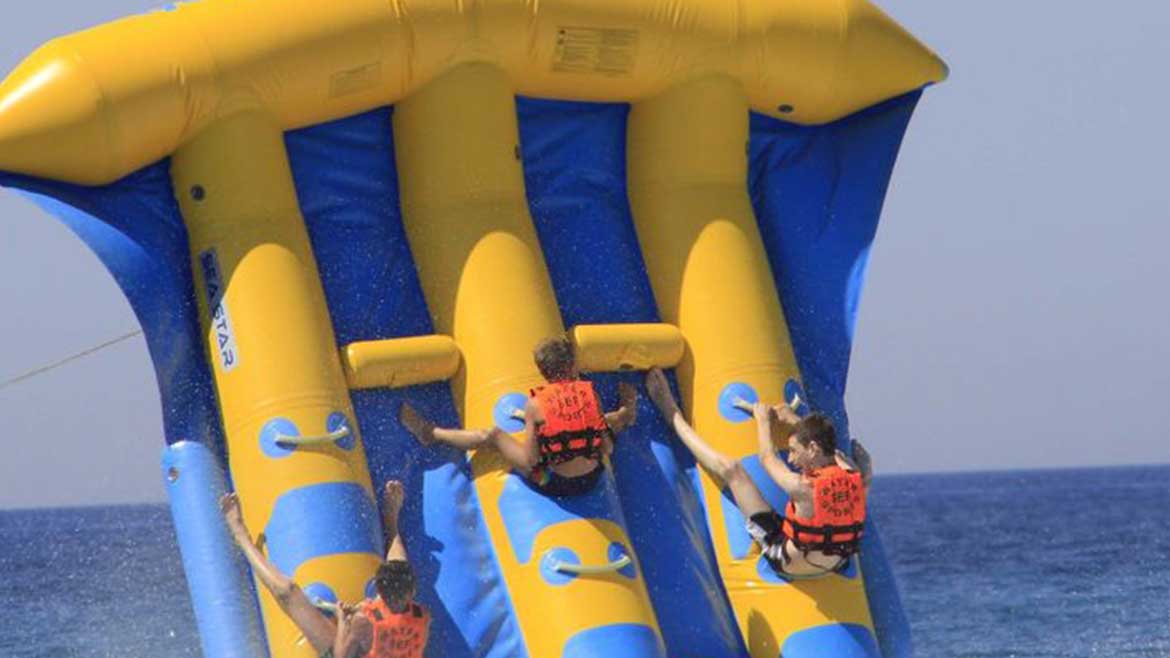 Enjoy a fun time on an E-shaped raft that seats up to five people! In addition to being completely safe, this 15-minute ride does not require any prior experience. Designed for 2 (or more) people, experience the thrill of flying into the air, swinging sideways, and splashing into the water as you land. In addition to offering an awesome view of the Dubai skyline, this ride offers fun like no other!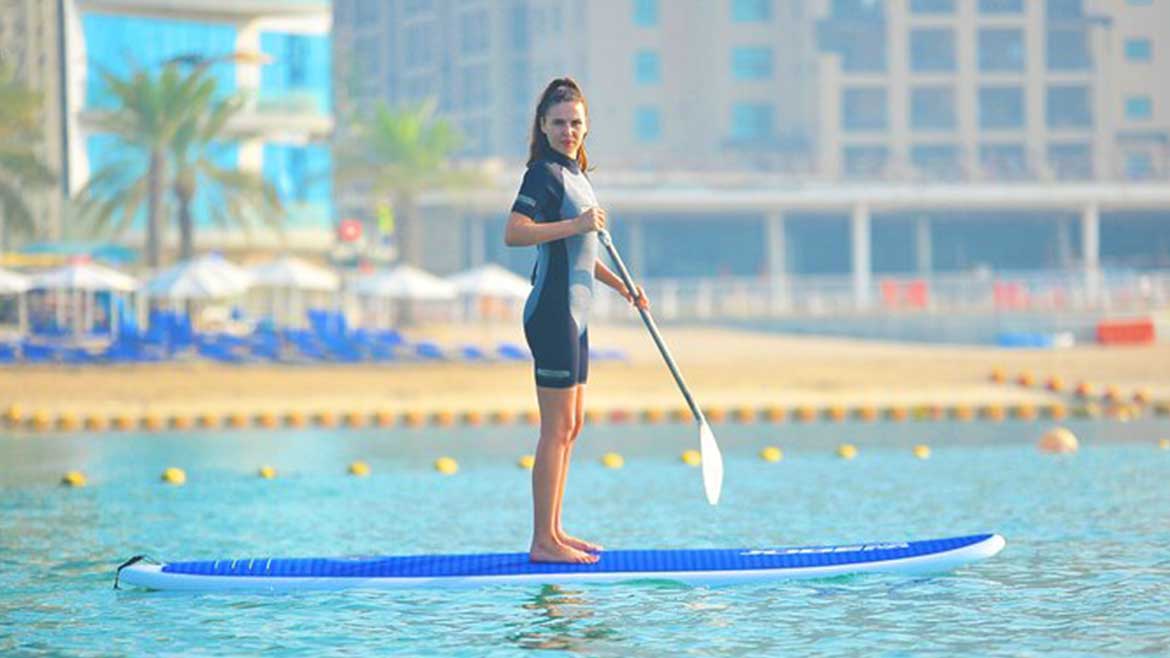 Designed more for fitness enthusiasts than thrill seekers, this 30-60 minute activity involves standing upright while paddling. Besides being an exciting workout on the water, Stand-Up Paddleboarding does not require any strenuous training or safety equipment. You will be able to enjoy the views of some of Dubai's most famous attractions as you relax during the activity. During the course of this activity, the instructors will show you how to enjoy it to the fullest!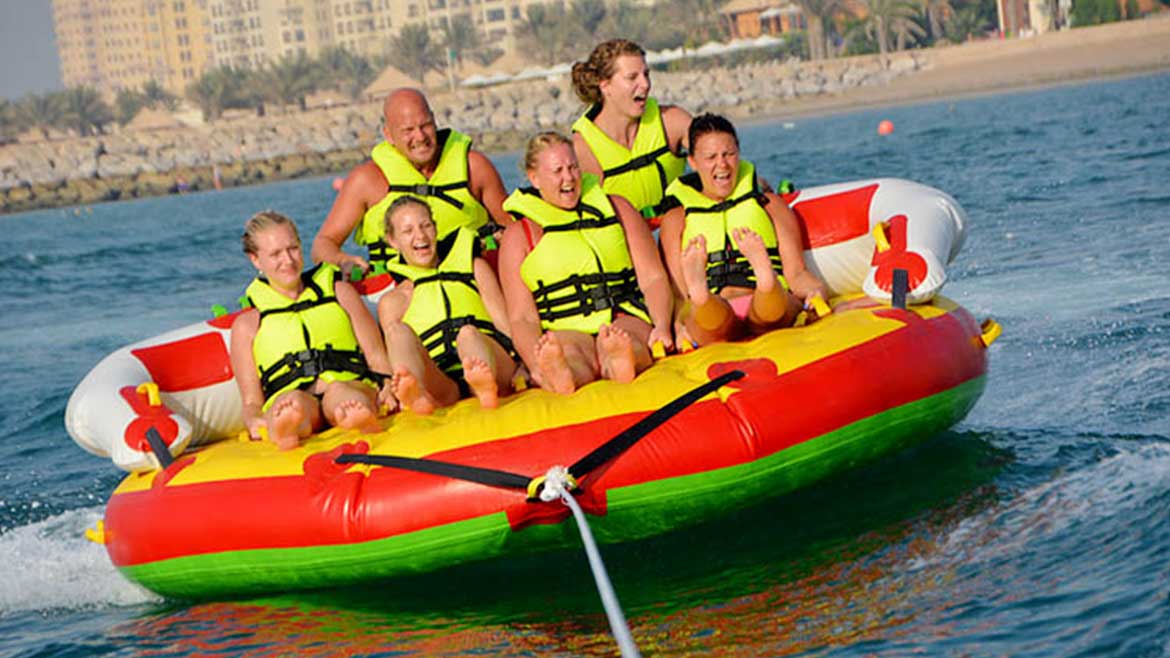 The Donut Ride is often referred to as 'the ride of a lifetime'. Take this ride and prepare yourself for a multitude of spins, splashes, and twists. The inflatable tube, which is shaped like a donut, will be your resting place while you are being pulled by the speed boat. Feel free to request more or fewer twists and turns based on your liking. Enjoy those fleeting moments by watching Dubai's coastline from a different angle! The ride lasts about 20 minutes. 
Final Words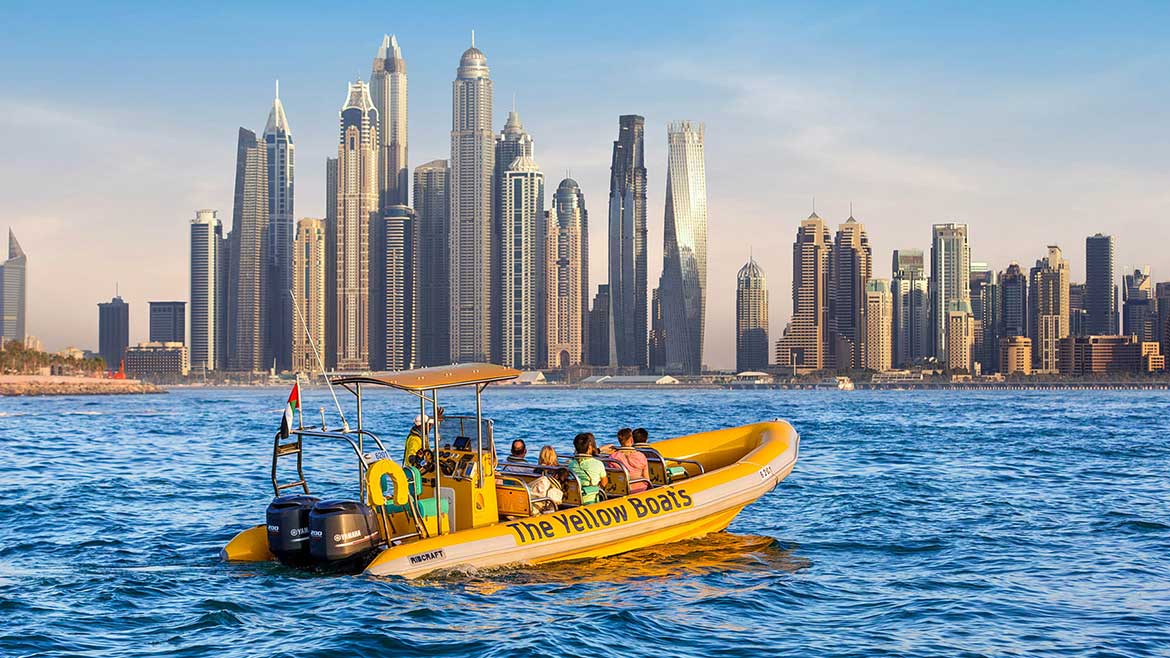 In conclusion, these are some of the best water sports available in Dubai. Everyone can participate in these watersports in Dubai, whether they are adults or children. In contrast, people with cardiac arrhythmias or heart disease shouldn't attempt these water activities. These activities require safety precautions as well.