What to Expect from a Night Club in Dubai?
You may have known Dubai for the world's tallest building (Burj Khalifa), the longest zipline (Jais Flight), the deepest swimming pool (Deep Dive Dubai), the biggest man-made island (The Palm), and more but the nightlight is something you can't miss. well, it has a lot to offer as everything has evolved since the 90s. Luxury hotels and nightclubs have a liquor license so that they can serve alcohol to hard drink lovers. But there are many rules that are important for you to follow when you are partying in Dubai. This is because UAE has strict laws when it comes to partying.
Don't worry we have you covered in this article:
 Understand the laws
Before you visit any pub or disc, it is very important for you to know the laws of partying in UAE. 21+ are authorized to consume alcohol in Dubai but not 18+. We suggest you carry your ID proof while you are planning to visit a nightclub so that you keep all your troubles at bay.
The Dubai government doesn't spare people who drink and drive. They have very strict rules against the same so their place has zero tolerance. Although, you are allowed to drink in licensed venues you are not allowed to drive while you have consumed alcohol (not even 1%). If you break the drink & drive rule, you will have to pay hefty fines or it may also lead to imprisonment for a certain period.
Tip: We advise you to rent a cab when you party at a nightclub so travel with a group of friends who don't drink so that you are safe in Dubai.  
 Dress etiquettes
When you are in Dubai, modesty is the key. This applies to all the places that you visit in Dubai. Dubai nightclubs have strict dress codes for men and also for women. Although it depends on where the party is held.
Tip: We advise you to call the bar or pub officials and confirm the dress code. This way you will always be safe when it comes to dressing.
 Men & Women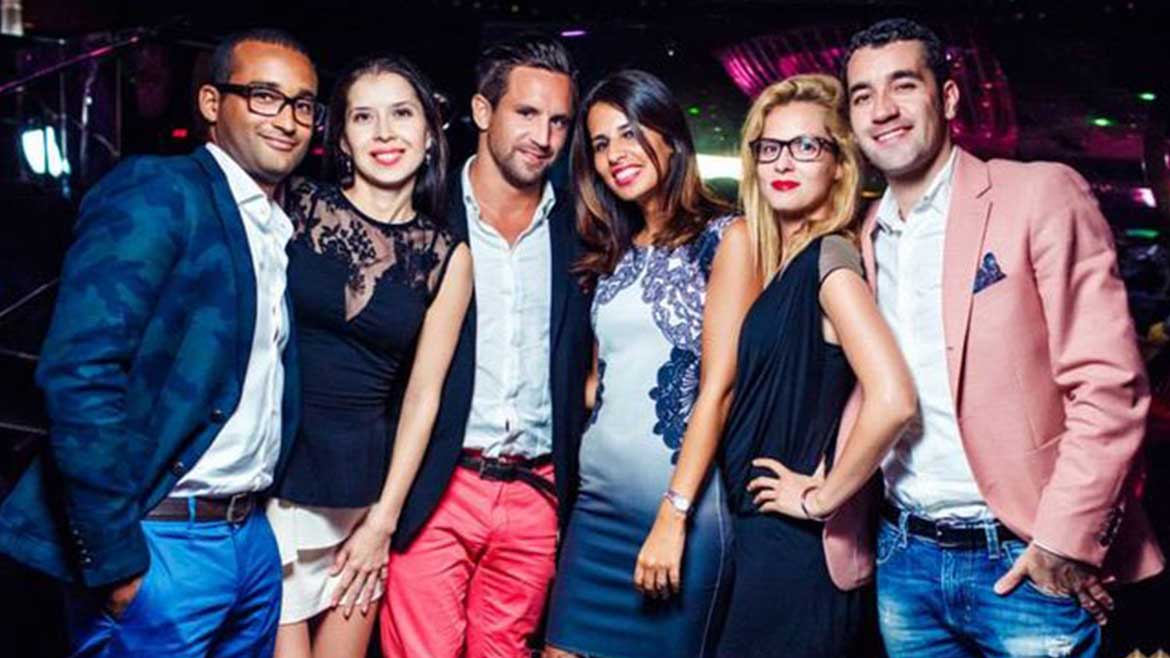 Partying for women is okay in Dubai but every nightclub has a different norm especially when it comes to women. Some allow women to wear jeans while others permit short dresses (short skirts, micro-minis, etc.). For footwear, we always suggest you go for wedges or stilettos so that you stay comfortable while you hit the dancefloor.
 However, if the party is scheduled near the beach, always flaunt your flip-flops.
While on the other hand, men are advised to wear formal head to toe while partying in Dubai.
 Happy Hours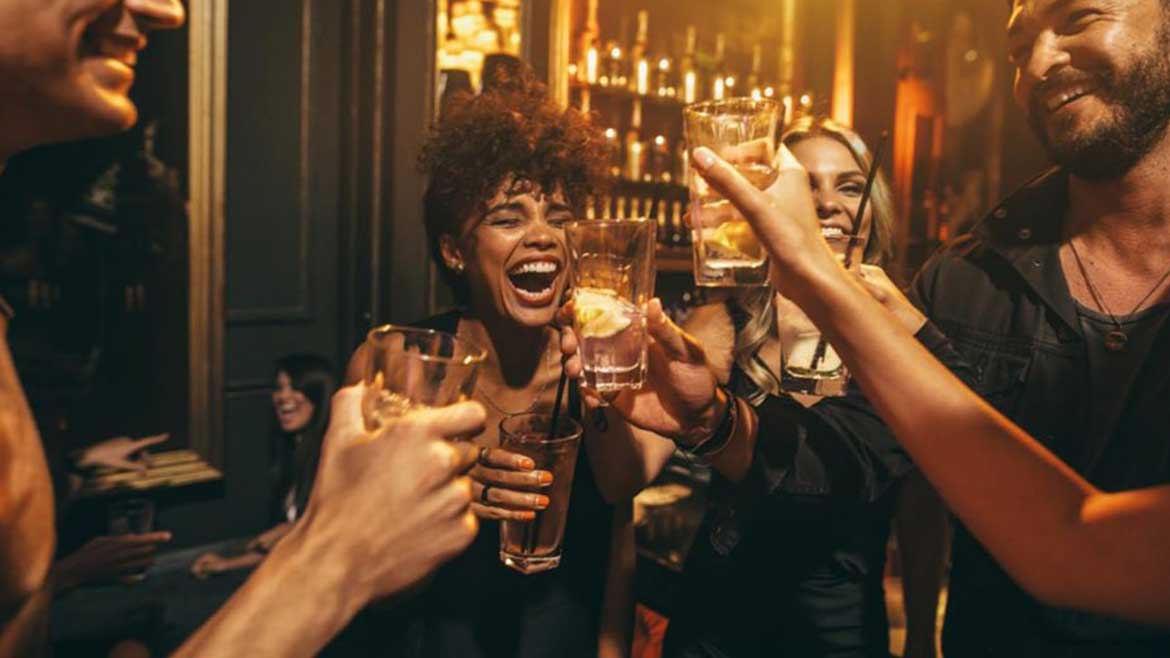 If you want to party in Dubai but also want to stay within bud get-always go for happy hours. Almost all the nightclubs and bars in Dubai offer happy hour discounts on specific days of the week. Some of them also offer it twice a week. Happy hours usually start approximately around 5 or 6 pm and run for two to three hours only.  
Happy hours are perfect for office corporate or groups of friends who want to have to enjoy good food and have a good time as well without burning their pockets.
Ladies, ladies, and ladies. Dubai nightclubs pamper ladies as women get 50% off on drinks or completely free cocktails in a few nightclubs once a week. Most nightclubs have "Ladies' Night" once a week so that they can have the best time of their life.
 Tip: You will be surprised to know that loud music and dancing are strictly prohibited in public venues including beaches, parks, and residential areas. You can only enjoy, drink, have fun, and dance in licensed venues.
 Cover Charges
Dubai pubs earlier had free entry but nowadays there have minimum cover charges. However, these charges might also include a free drink.
 Public intoxication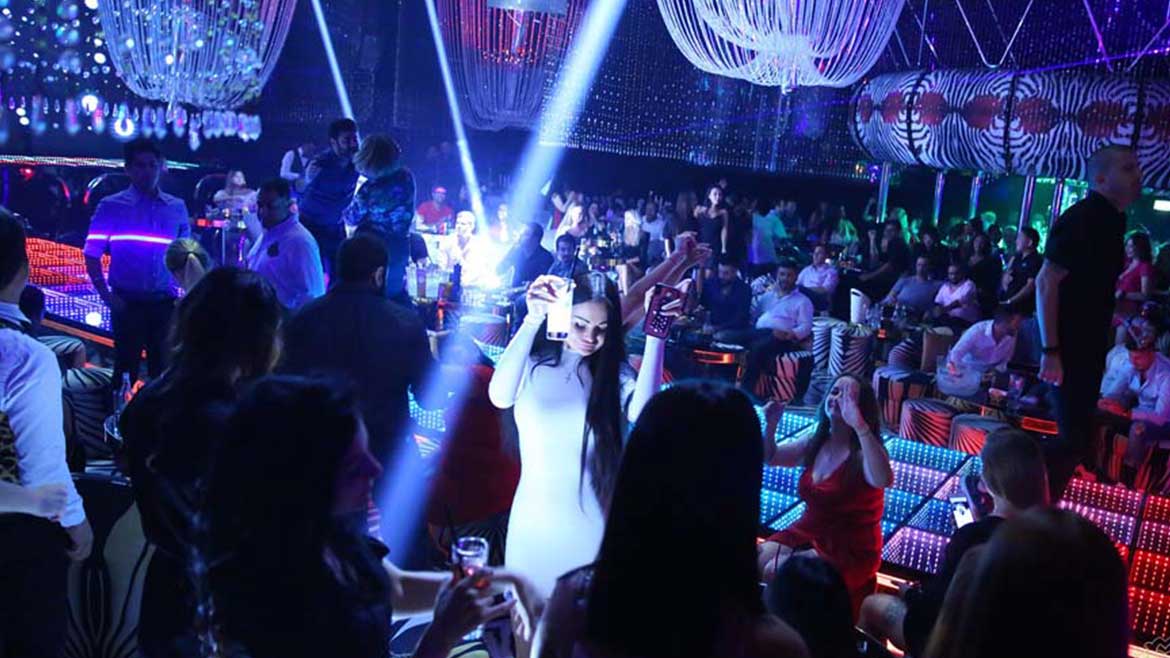 Being drunk is legal but eve-teasing, vomiting in public, or involving in quarrels while under the influence of alcohol are offenses where the cops will not spare you. Before grabbing the drink, we recommend you stay within your limits and be respectful to the country, its culture, and abide by the rules. Wicked hangovers are not entertained in Dubai.
 Although Dubai is an amazing place for party lovers as it has a diverse range of bars and clubs. But it is important for you to know the rules that you should abide by to ensure a fun night. If you follow all these rules, trust us, you will have the best night time of your life.