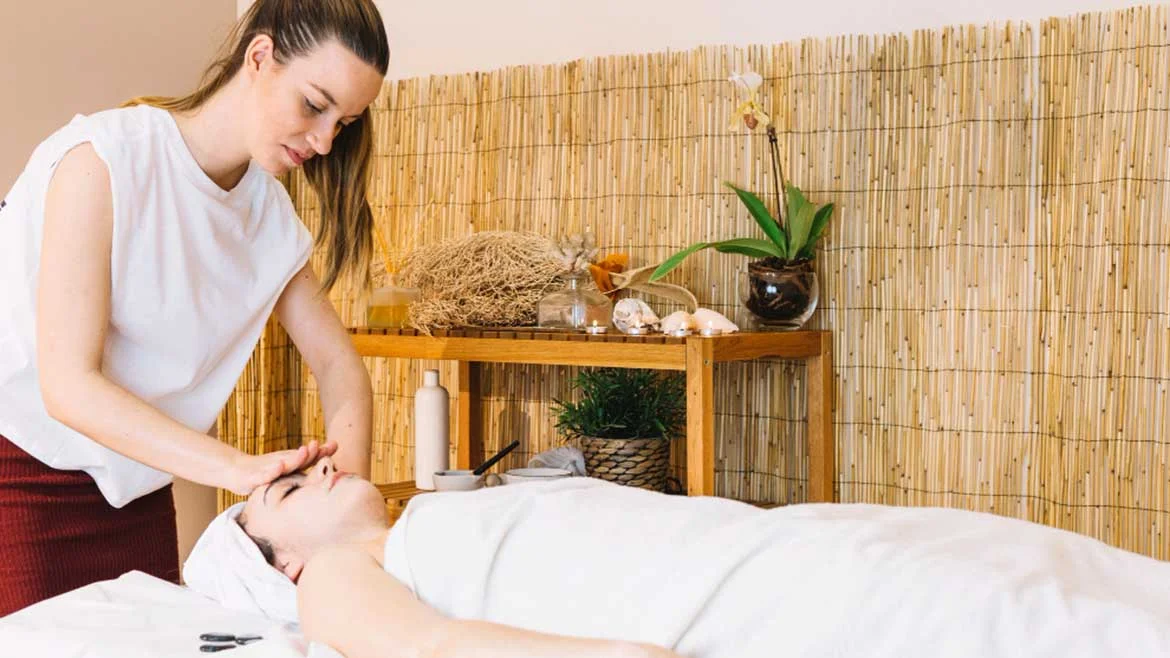 9 Ultra-Modern Massage Centres in Deira (Dubai)
In a bustling city known for its fast-paced lifestyle, finding moments of peacefulness and self-care has become more essential than ever. Fortunately, Deira is home to a thriving selection of modern massage clinics that provide a place of peace amidst the city's chaos. These places offer a unique experience for individuals looking for peace of mind and body by merging traditional therapeutic methods with modern luxury. Keep reading this blog as we explore the world of ultra-modern massage centres in Deira and identify the ideal locations for relaxation.
9 Hottest Massage Centres in Deira that Offer 5-Star Treatments
Check out this list of massage centers in Deira if you are looking for unique massage centers that offer ultra-modern treatments.
1. Oriental Spa & Massage Centre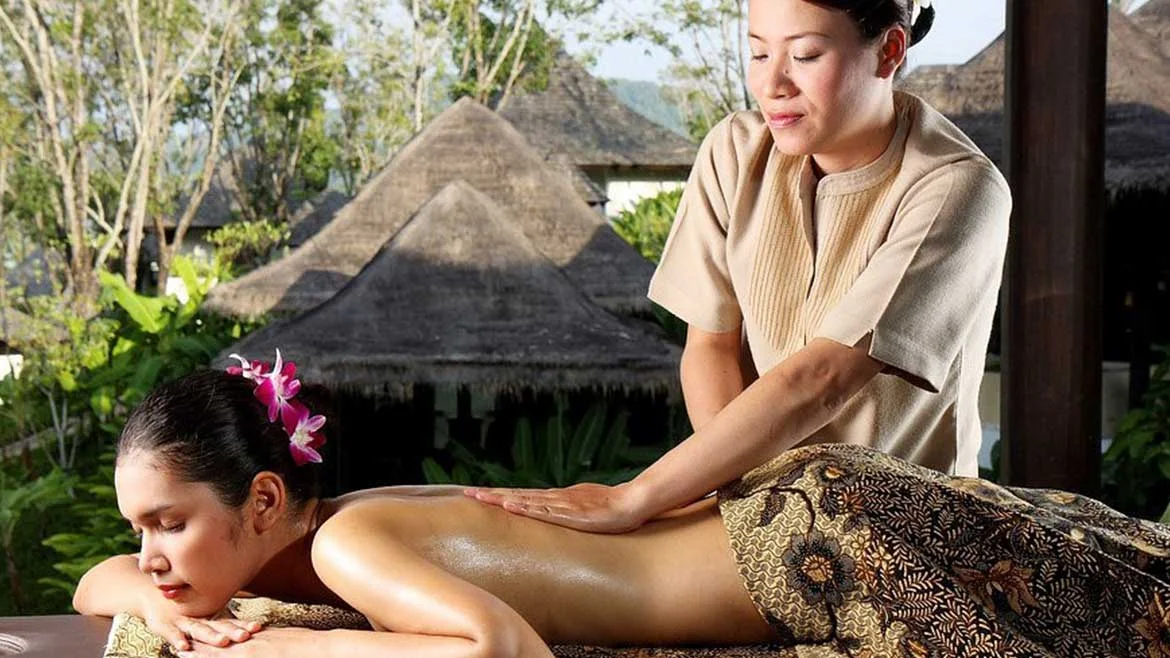 A premier body massage facility, Oriental Spa in Dubai stands out and is located next to Al Ghurair Centre in Deira. Renowned for its luxurious and professional services, it caters to both men and women. The centre offers a team of skilled professionals from Thai, Vietnamese, Korean, Indian, Arabic, and Chinese origins, guaranteeing exceptional massage experiences for all customers. 
Location:

The Fish Roundabout Near Al Ghurair Shopping Centre, and Union Metro Station At Oriental Palace Hotel Apartments, Dubai 00971
2. Happy Valley Massage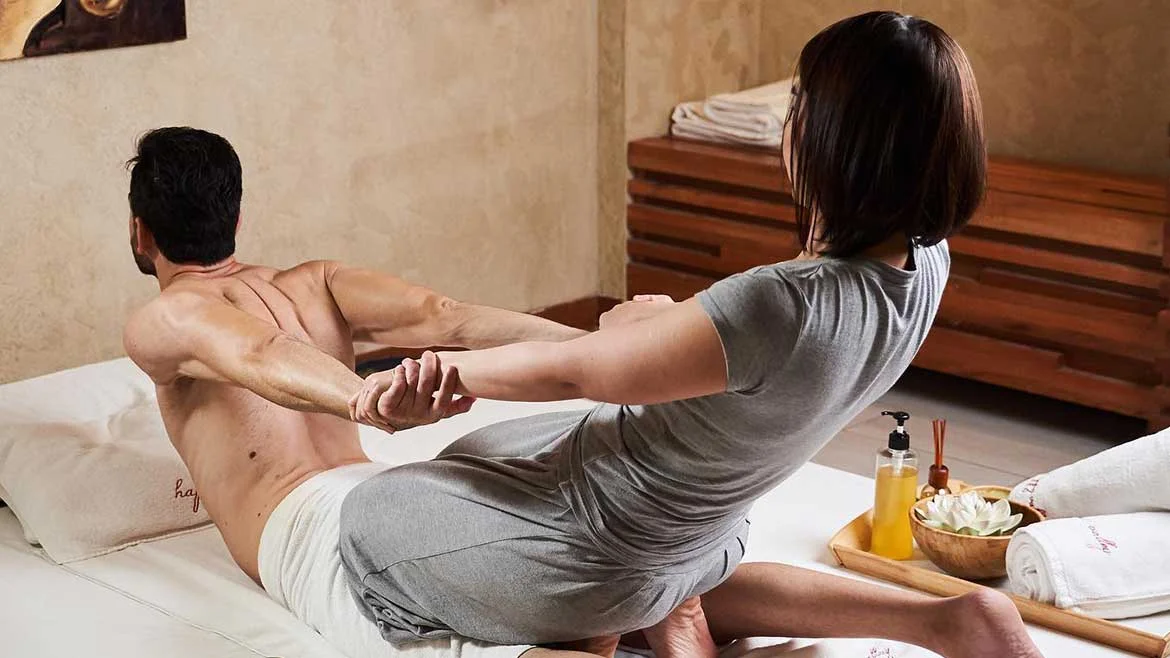 Happy Valley Spa is a calm paradise of relaxation and well-being. The spa is committed to providing a wonderful retreat from the daily grind by delivering a variety of rejuvenating treatments through modern techniques. With a relaxing ambience and skilled therapists, Happy Valley Spa is the perfect destination to unwind and revitalize your body and mind.
Location:

78HX+44R – Abu Hail Road – Deira – Dubai – United Arab Emirates
3. Amara Spa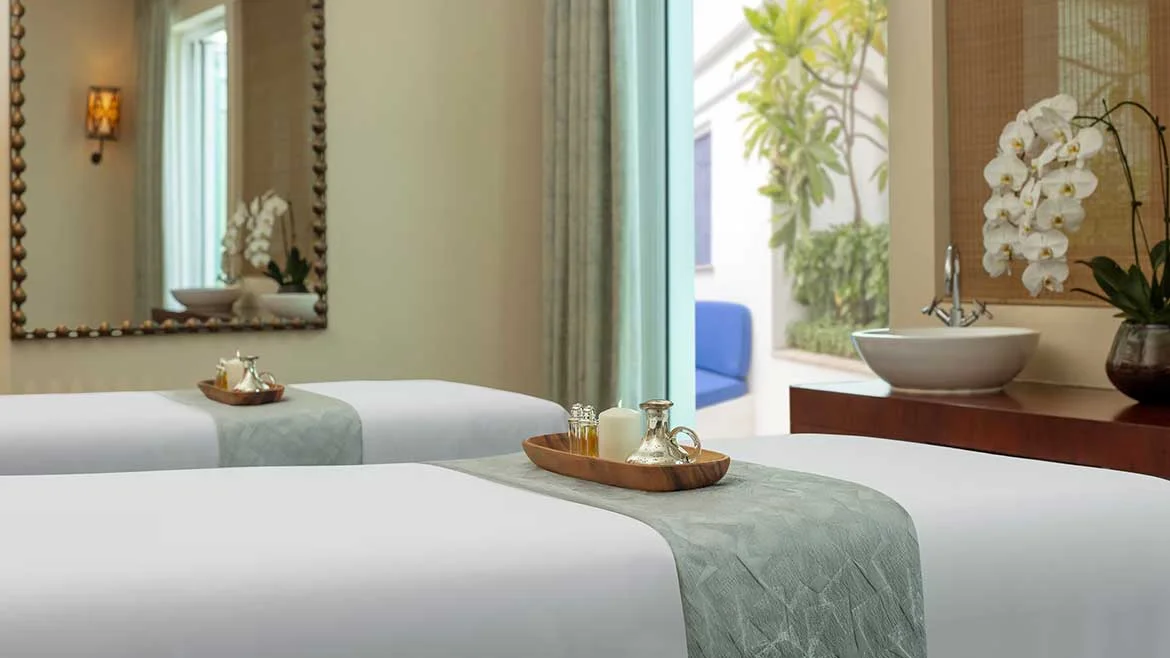 Nestled within peaceful private patios, Amara Spa at Park Hyatt Dubai presents a tranquil haven for serenity seekers. It seamlessly blends natural elements and cutting-edge wellness approaches, providing a diverse array of spa treatments such as signature massages, invigorating facials, and opulent rituals. Immerse yourself in a holistic experience that harmonizes body and mind at Amara Spa.
Location:

Park Hyatt Dubai Dubai Creek Resort – Dubai – United Arab Emirates
4. Al Shams & Al Qamar Massage & Relaxation Centre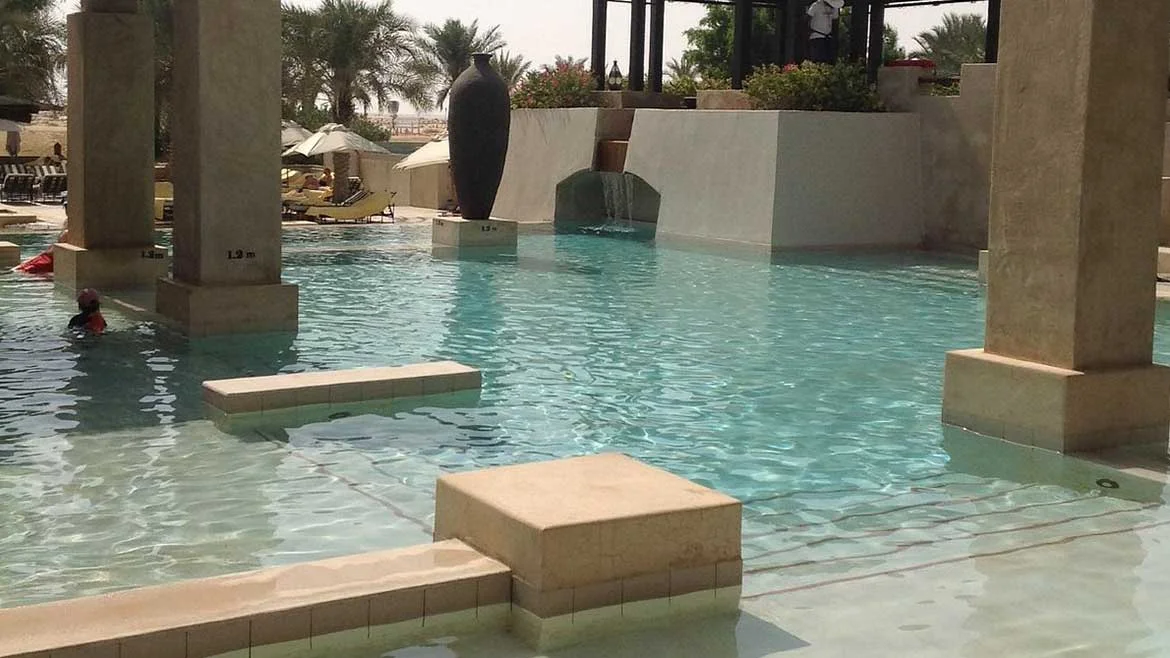 At Al Shams & Al Qamar Massage & Relaxation Centre, experience the soothing touch of a Swedish massage, renowned for its gentle nature. Ideal for those with sensitive skin trying massage for the first time, therapists rely solely on the warmth of their hands. The process unfolds seamlessly: clients are cocooned in a sheet for comfort, and therapists apply a range of techniques like stroking, kneading, circular motions, and tapping tailored to individual needs, effectively alleviating discomfort.
Location:

Shop 7, Ground Floor, AB Plaza 2, Street 26A, Hor Al Anz East, Dubai, United Arab Emirates
5. J Wellness Circle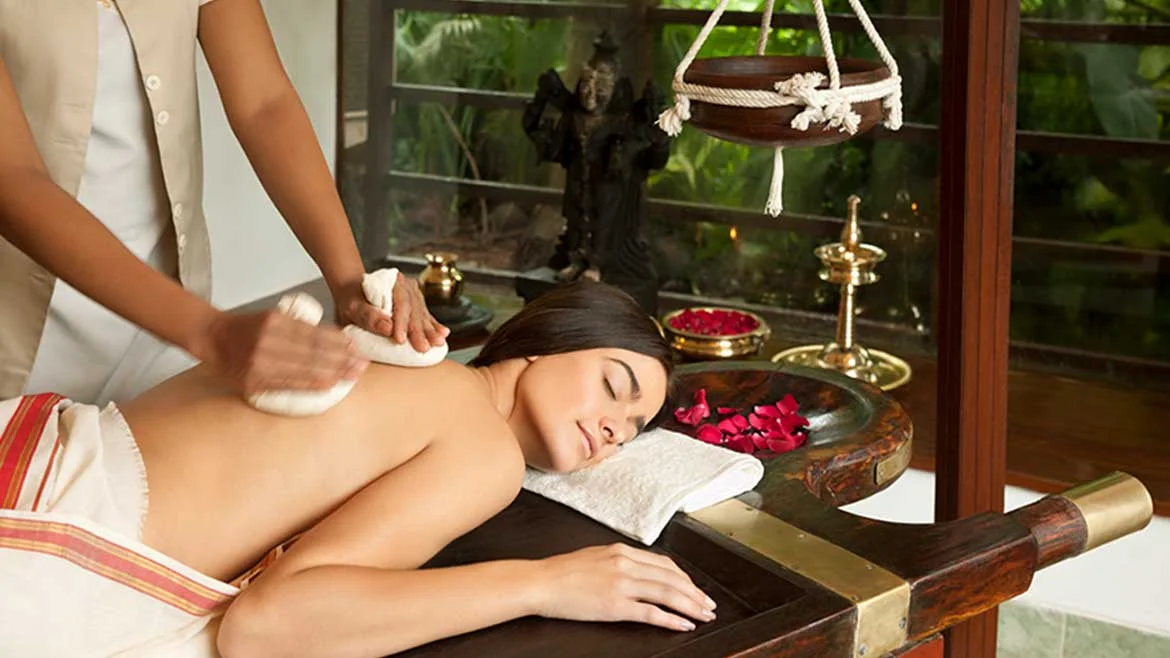 Nestled within the timeless Taj heritage, J Wellness Circle is an acclaimed, all-natural spa destination. Fusing classic Indian therapies, premium ingredients, and the iconic Taj hospitality, it delivers an unparalleled spa experience. Each treatment employs natural products crafted from Indian herbs and essential oils. Located above the gym and pool deck, it offers four cosy treatment rooms, a couples' suite, a sauna, steam rooms, lockers, and access to pools for a complete retreat.
Location:

Burj Khalifa St – Business Bay – Dubai – United Arab Emirates
6. Adel Spa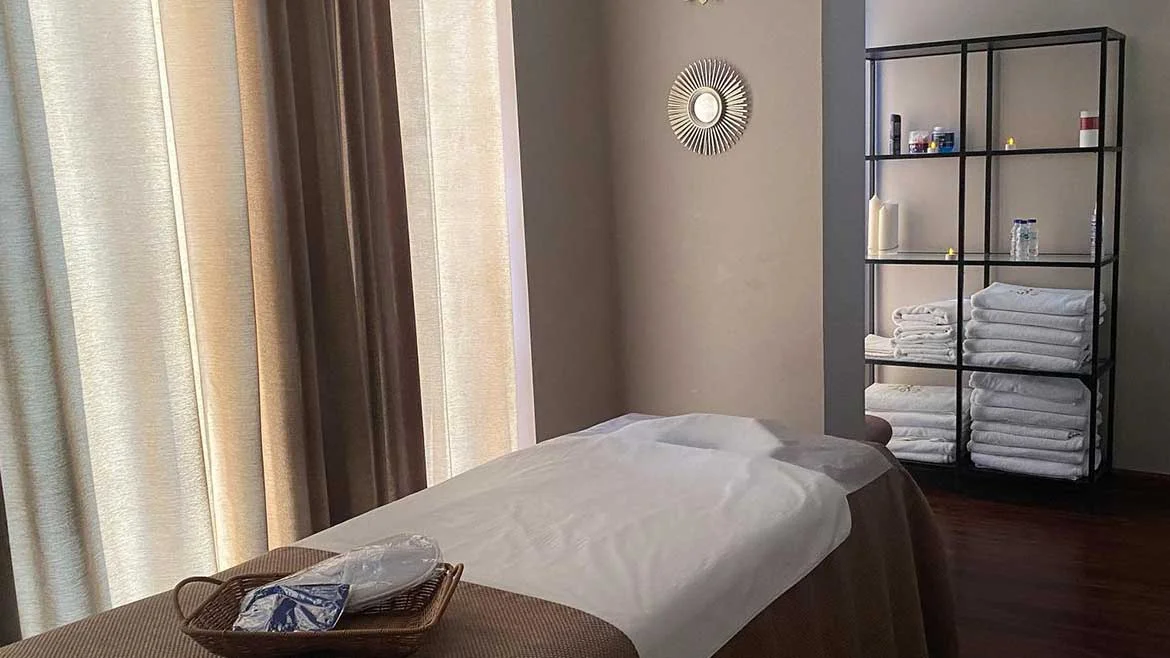 Adel Spa, situated on the 12th floor of Copthorne Hotel in Deira, Dubai, offers an oasis of relaxation. Massages have a long history of being used to relieve stress and revitalise the body. Qualified Russian and European therapists are available at Adel Spa, which is renowned for its affordability and high-end experience. Indulge in deluxe therapies at this reputable spa centre that refreshes the mind and soul.
Location:

Copthorne Hotel Dubai – Deira – Dubai – United Arab Emirates
7. Orchid Spa & Massage Center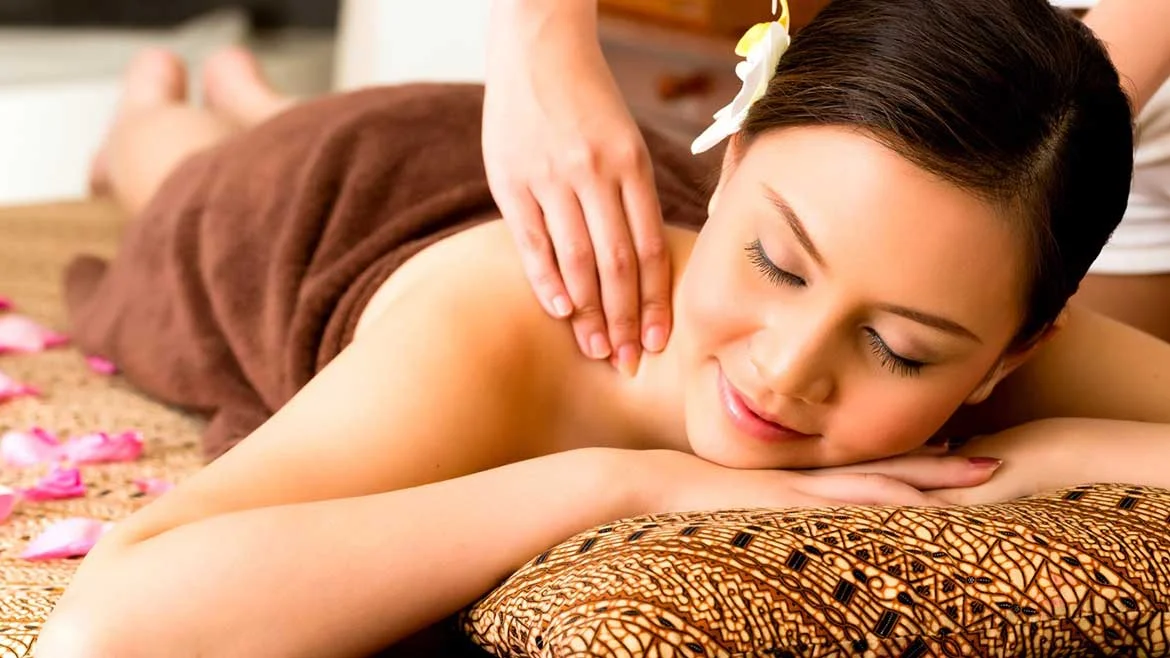 Nestled within Orchid Hotel Deira's 7th floor in Dubai, Orchid Spa beckons with its expert touch. A team of proficient, youthful therapists guarantees top-notch massage services. Situated at a prime location, the spa ensures a rejuvenating experience that guests can rely on for ultimate relaxation and well-being.
Location:

Inside Orchid Hotel 7th Floor – near Deira Clocktower – Deira – Dubai – United Arab Emirates
8. Ying Ling Massage & Relaxation Centre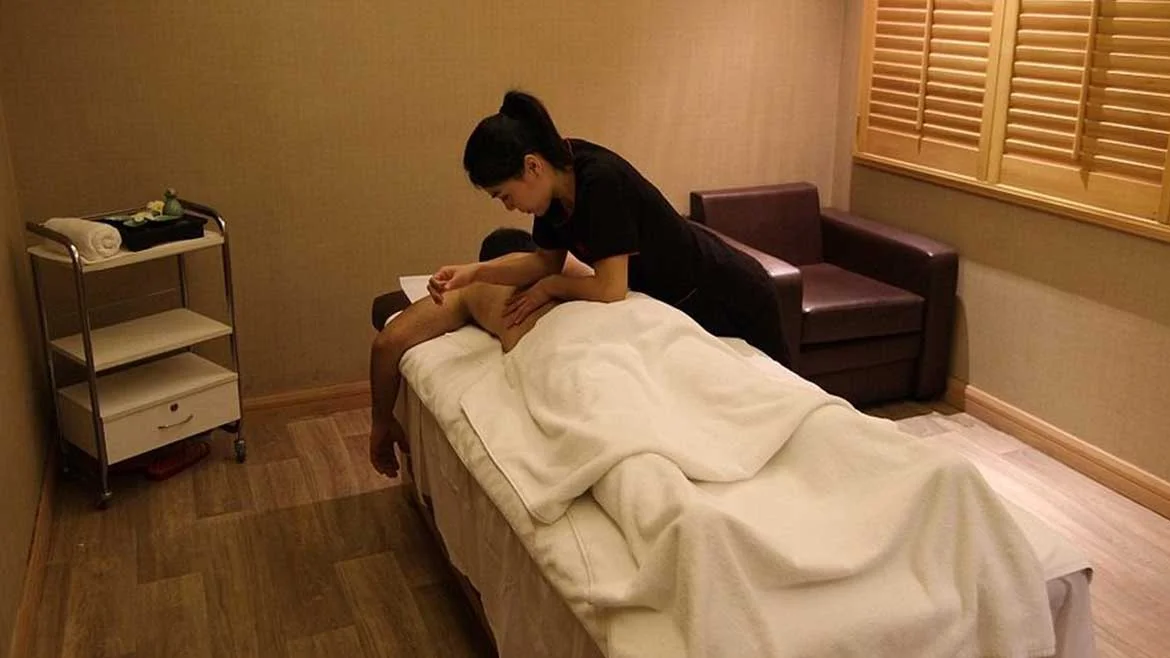 Discover tranquility at Ying Ling Massage & Relaxation Centre. This destination of relaxation offers a range of expert massage and rejuvenation services designed to melt away stress and refresh the body and mind. With skilled therapists and a soothing atmosphere, Ying Ling is your destination for ultimate relaxation and well-being.
Timings:

10:00 am – 12:00 pm, 1:30 pm- 12:00 am
Location:

Shop #4, Ground Floor, Dar Al Wuheida Building, Deira, UAE

 
9. Al Rigga Massage Centre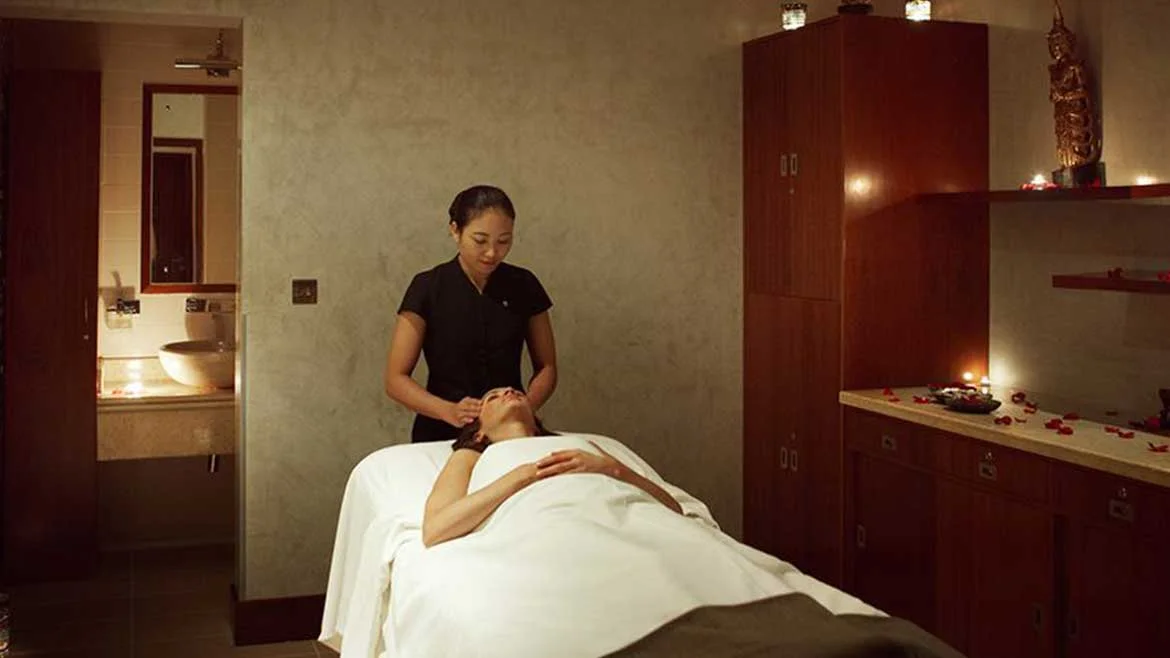 Located in the heart of Al Rigga, Dubai, it offers a variety of soothing massage therapies administered by skilled professionals. Escape the hustle and bustle as you get lost in a peaceful environment designed to rejuvenate your body and mind. Al Rigga Massage Centre offers the ideal fusion of wellness and relaxation with their modern age technology and skilled professionals.
Location:

703, Sun and Sand Downtown Hotel Al Rigga Street, Behind Commercial Bank Building, Deira – Dubai – United Arab Emirates
These ultra-modern massage facilities have completely changed the wellness sector. Every element, from in-depth hydrotherapy treatments to immersive aromatherapy sessions, is intended to embed people in a world of refinement and peace. In addition to the physical advantages, these facilities place a high priority on mental calmness, acknowledging the hectic pace of modern life and offering a place of respite where one can momentarily escape the pressures of daily duties.