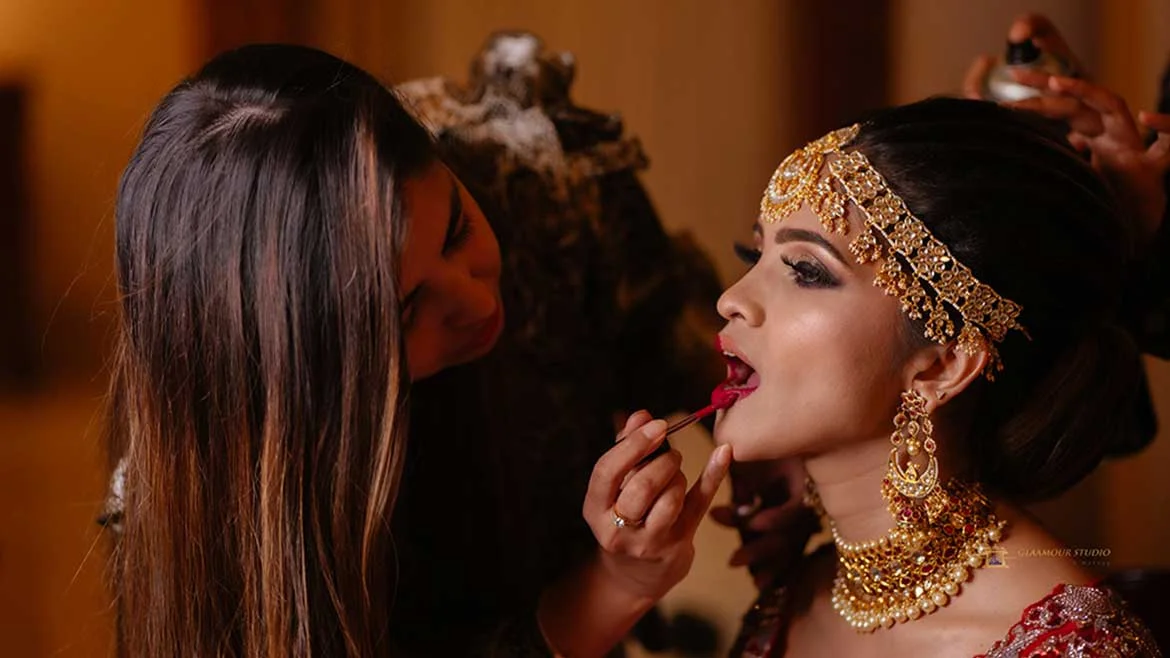 Exploring the Best Beauty Salons in Dubai for Your Special Day
Your wedding day deserves nothing less than the best, and that is exactly what the beauty salons are for. The expert makeup specialists help to bring out the best of your looks and make you look perfect on your big day. In Dubai, beauty salons ensure that you will not only look your best but also feel like royalty on your momentous occasion. 
But since it is hard to choose a salon according to your wedding-day look expectations, it is best to pick from the best ones. To help you with that, here is a collection of some of the top beauty salons that will leave you transformed and ready to shine. 
7 Top Wedding Beauty Salons in Dubai
Here is a carefully curated list of 7 of the best beauty salons in Dubai which will help you to bring out the best of your looks on your special day. 
1. La Sirene Hair Beauty And Spa Dubai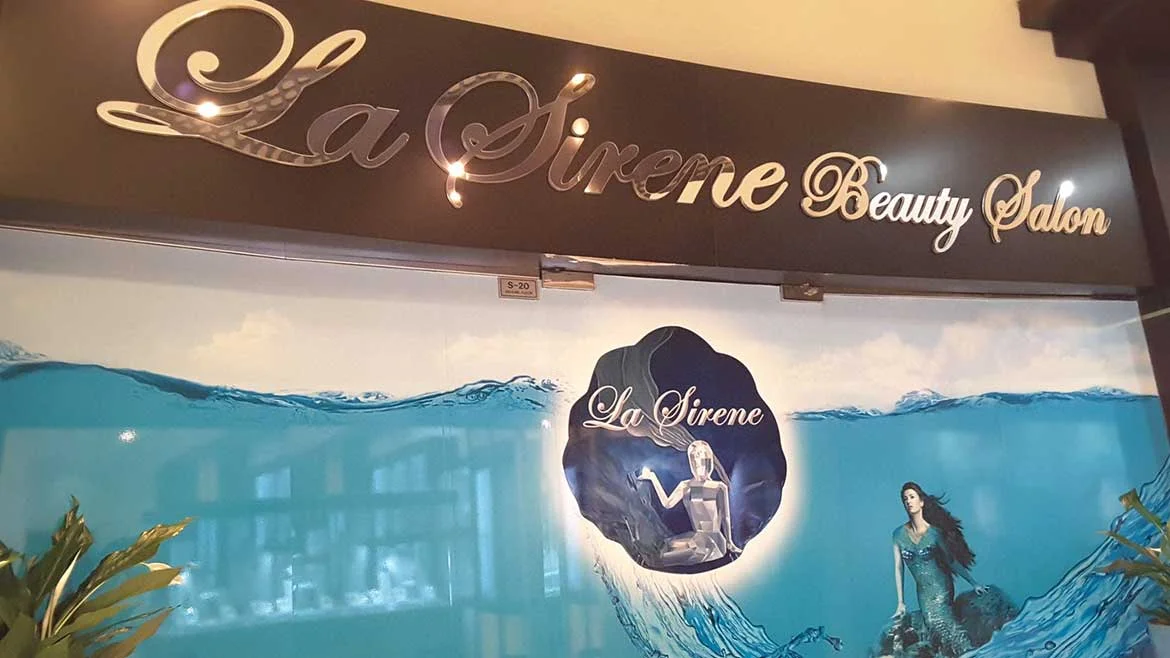 If you are looking for an excellent salon that offers top-notch beauty services for your happy wedding, La Sirene Hair Beauty and Spa can be a great option. Located in Dubai, this salon offers every beauty and grooming service a bride will need. Their expert team of beauty specialists will suggest the prettiest makeup and hairstyle ideas for you to shine on your wedding day. 
Address:

Al Fattan Tower Mall – Dubai Marina – Dubai

Contact Number:

 043994612
2. Casa Havana Beauty Salon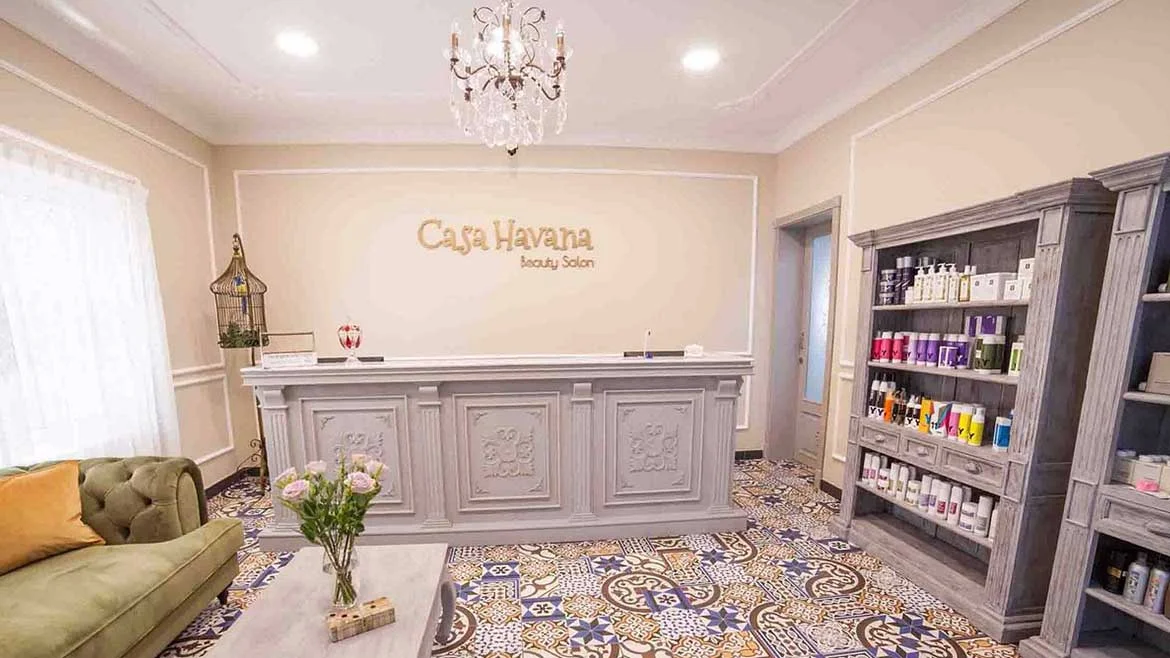 This is a great beauty salon where you can get every service regarding makeover for your wedding like makeup, hairstyle, applying eyelashes etc. Apart from makeup and hairstyle, this salon also offers various related services like hair removal, body care and a spa for an overall makeover. They use natural ingredients and professional techniques in their wellness services and top-quality products for makeup, so that you can get clean, soft skin and hair on the most important day of your life. 
Address:

Villa No. 892 – Al Wasl Street – Jumeirah, United Arab Emirates 

Contact Number:

043215757
3. The Dollhouse Salon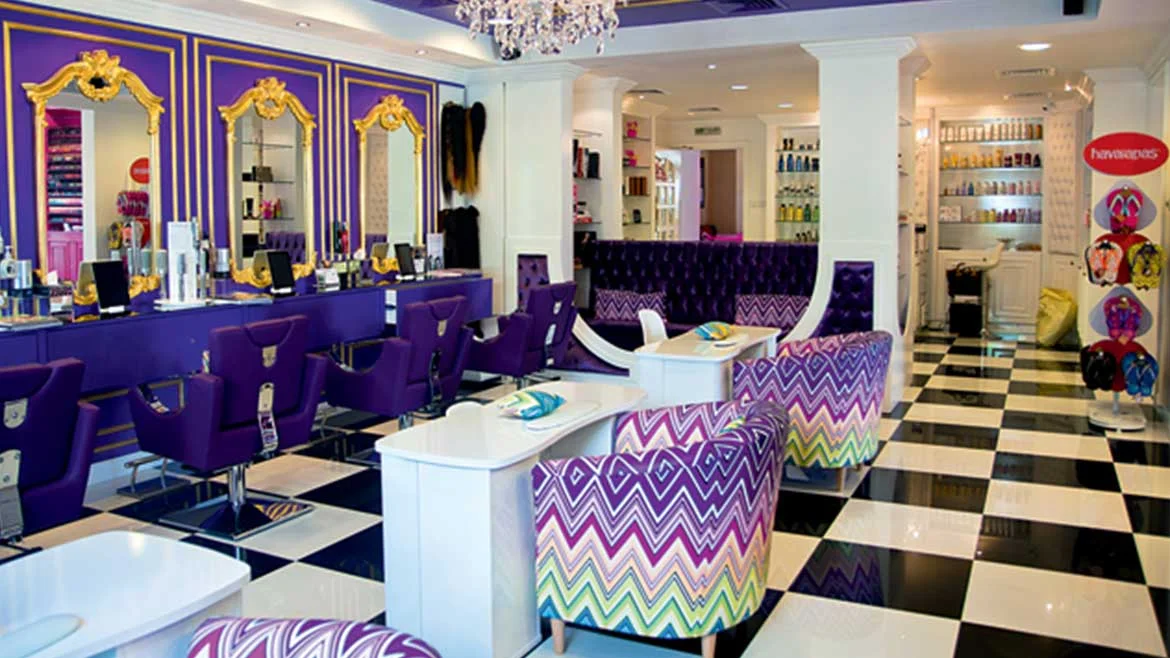 If you are looking for an all-rounder beauty salon where you can get all beauty services for your wedding day, this can be a perfect choice for you. The Dollhouse Salon, located in Dubai provides beauty services in the areas of skincare, hairdressing, and makeup. It is quite famous in Dubai and has been admired by many brides. They provide the finest types of cosmetic products and they have a team of experienced professionals in every field in order to provide the finest customised services. You can get the perfect look and feel for the event of your life by choosing The Dollhouse Salon in Dubai. 
Address

:

Jumeirah Beach Road – Jumeirah 2 – opposite Emirates Hospital – next to Jumeirah Beach Park, Dubai

Contact Number

: 043854484
4. Zainab Salon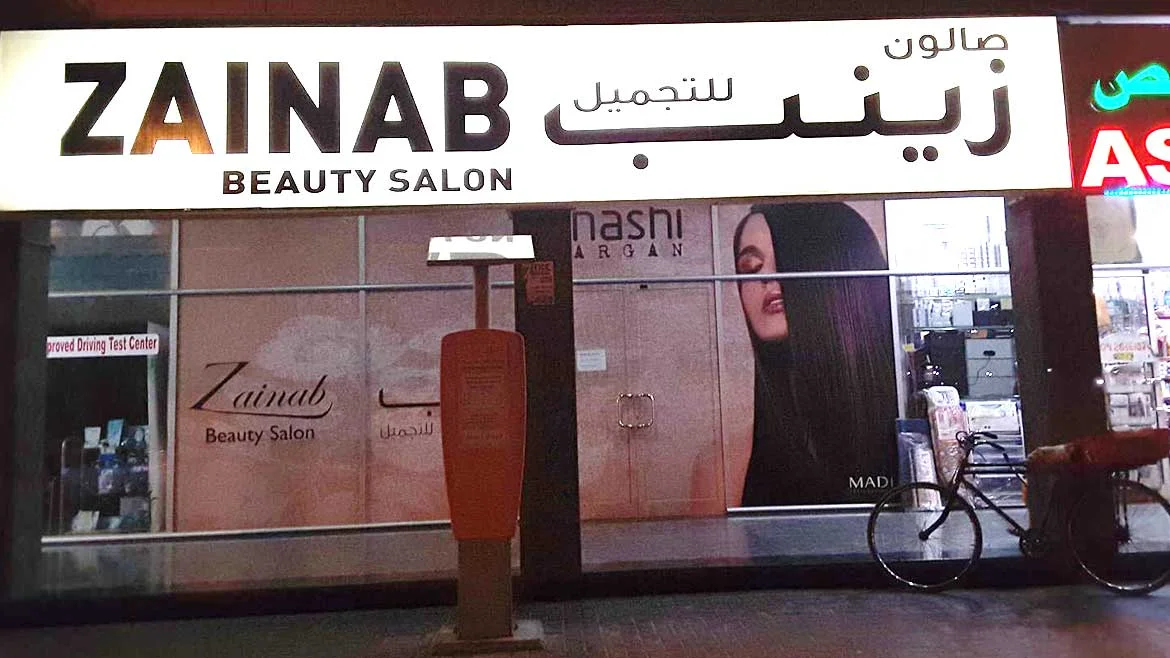 This is yet another beauty salon that has been loved by many happy brides. Zainab Salon, located in Dubai, offers bridal makeup services that will help you shine the brightest on your special day. Apart from makeup, they also offer different kinds of skin treatments and hair treatments that you can opt for your pre-wedding grooming. Furthermore, their threading, waxing, manicure, dyeing and other additional services are also top-notch and can be perfect for a last-minute touch-up. 
Address: Dubai –

Al Qusais – Al Nahda Street – Al Muzna Building

Contact Number:

042617799
5. Nova Luce Beauty Saloon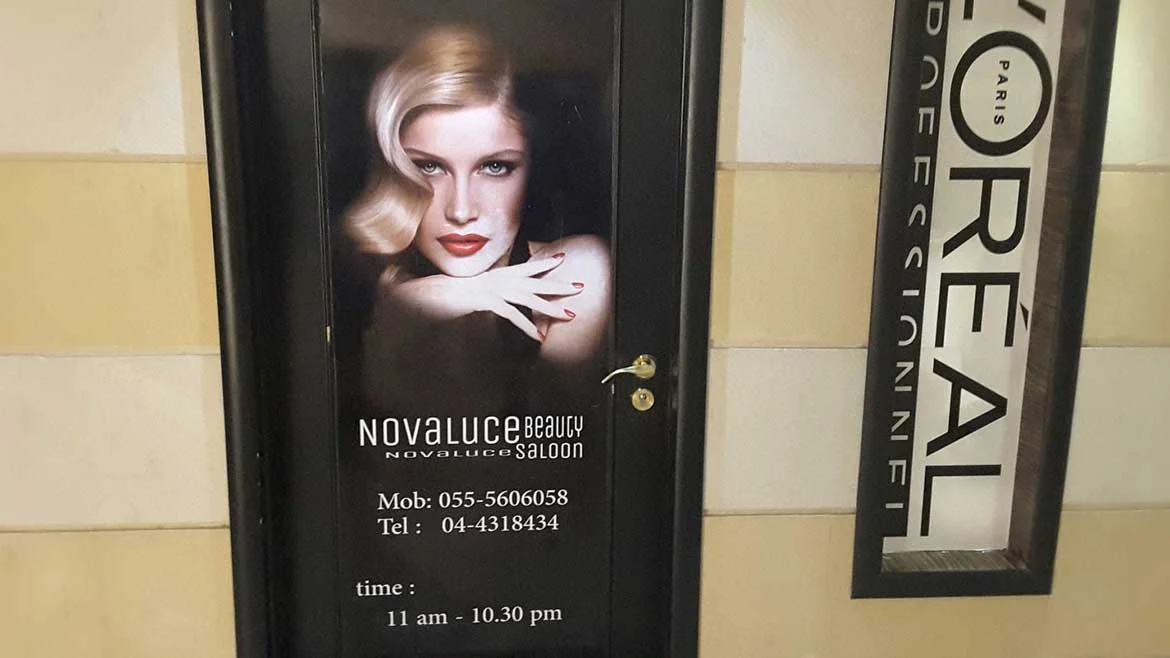 Are you looking for the right beauty salon that can give you a charming look on your big day? This one, among the others, can be a nice option to go for. The Nova Luce Salon has a team of experienced makeup artists and they choose the appropriate makeup for each bride as per their preference and style. Also, they provide henna inscription services where you can choose your preferred design. They use advanced equipment and the latest techniques for their services to ensure safety and perfection for the clients. 
Address:

Dubai, Al Barsha 1, Armada Hotel Dubai, United Arab Emirates 

Contact Number

: 0555606058
6. Salon Jeanette and Hoda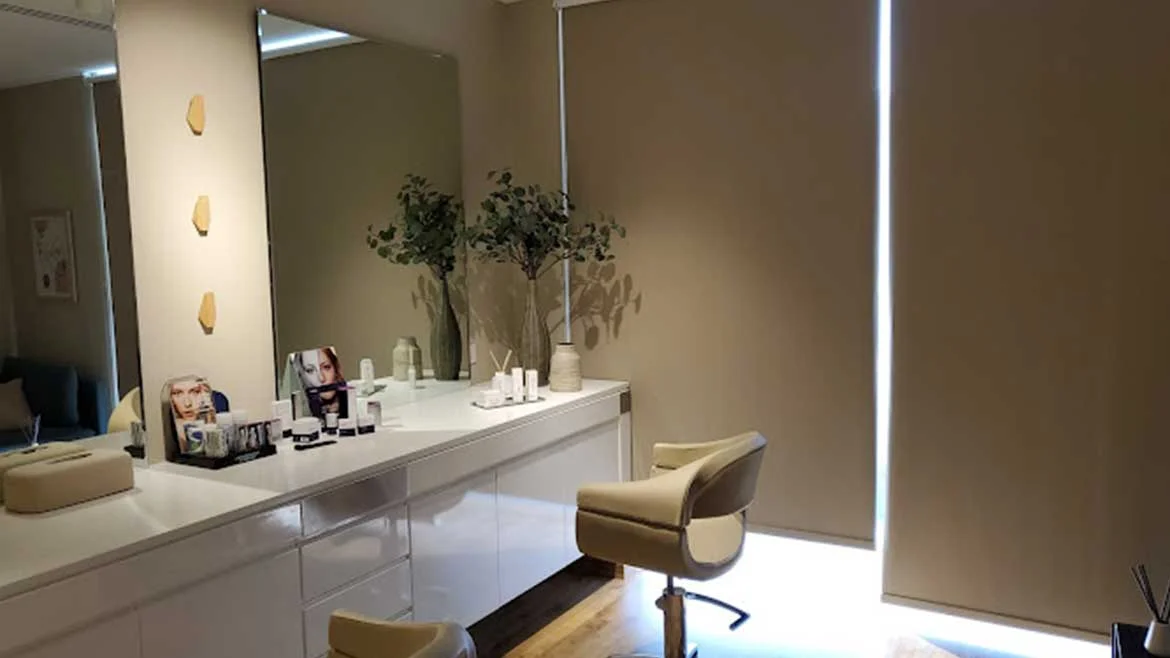 Salon Jeanette and Hoda offer every kind of beauty service a bride will ever need. From pre-wedding skin treatment to wedding-day makeup, their professional makeup artists offer it all, while ensuring top-notch quality. When it comes to the wedding day, the most important part for the bride is makeup in order to get her dream wedding look. In this salon, they take care of that with their premium selection of makeup products and professional skills. Additionally, you can avail other services like nail art, nail extension, haircutting, etc. that will complete the look and make you shine on your special day. 
Address:

Al Diyafah Street – Al Hana Centre, Mezzanine (near Rydges Hotel), Dubai, United Arab Emirates  

Contact Number:

043981198 
7. Nayomi Beauty Salon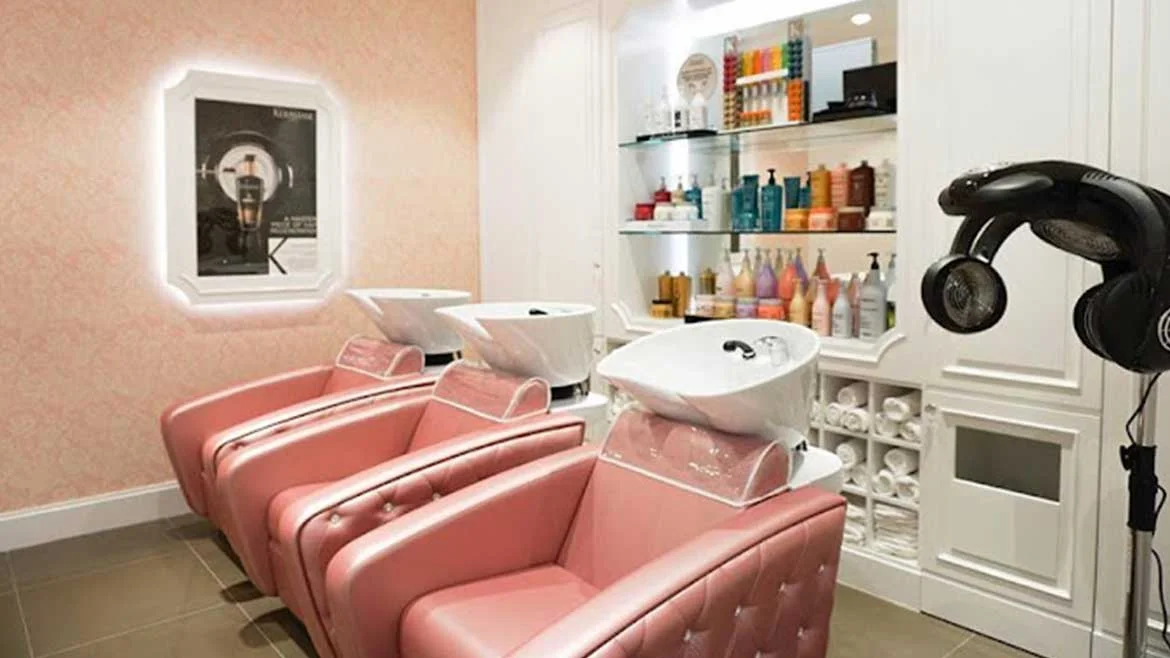 This beauty salon in Dubai offers a luxurious and relaxing experience for all your beauty needs. With a wide range of services, including bridal makeup and hairstyling, their expert professionals provide top-notch care. This salon offers skin care services such as skin cleansing, hair removal services, and Moroccan baths, so that you can get a pure and flawless complexion before your big day. They also take care of the bride's hair through excellent oil masks, so that you can achieve shiny and silky hair, which will add to your overall beauty. The salon's nice ambience and commitment to perfection make it a go-to destination for all of your bridal beauty needs. 
Address

: Al Barsha Mall, Ras Al Khaimah – Safeer Mall, Dubai, United Arab Emirates 

Contact Number

: 0557999200
In this vast city of Dubai, finding the best wedding beauty salon often becomes difficult for the brides-to-be. That is why we have carefully curated this list of the best beauty salons in Dubai to ease your salon hunt. All of these salons offer top-notch services with a touch of luxury. From classic bridal looks to contemporary, these salons cater to every bride's preference in order to provide them with their dream look. Choose the salon you think is best for you and let their dedication enhance your natural beauty so that you can step into your wedding bliss with confidence and grace.