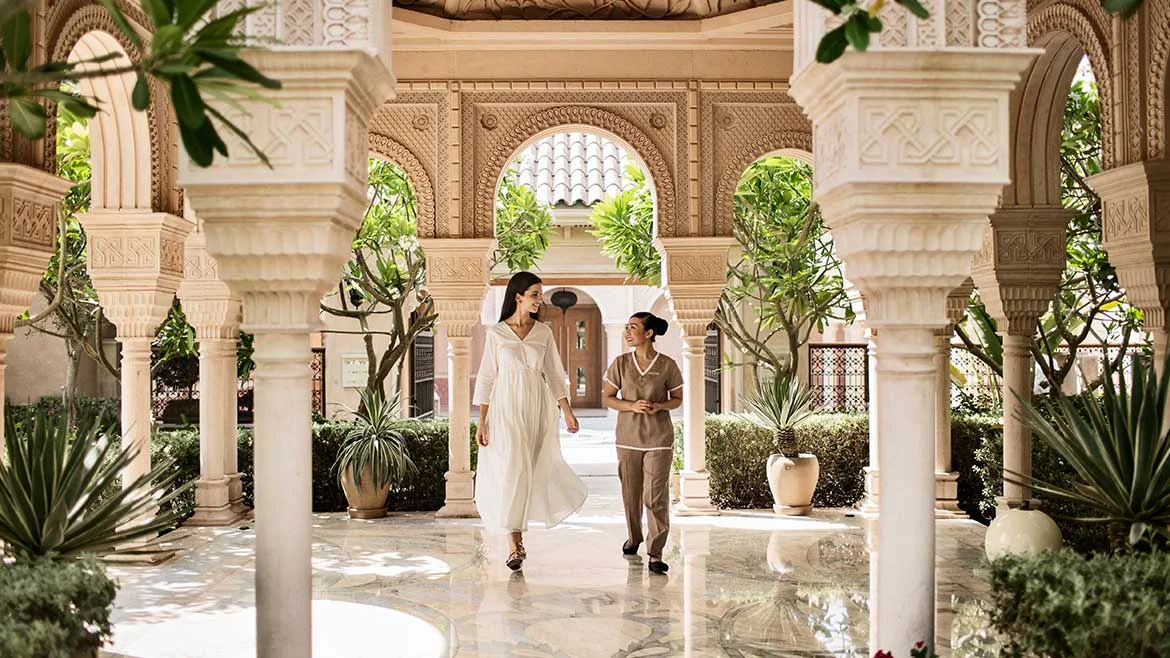 A Guide to Dubai's Top Wedding Spa Massage Centres
With all the hectic daily schedules and pollution outside, most of us end up losing a lot of our real youth. So it needs restoration from time-to-time. But it is a little different when it comes to wedding day. Everyone wants to unveil their best selves and look perfect on their special day. 
Unfortunately, beauty does not come from the outside. Spas and wellness therapies come into play here. There are places where you can get special wedding spa packages, which will not only soothe your body but also your mind and soul so that you can actually "rejuvenate".
5 Best Wedding Spa Massage Centres in Dubai to Pamper Yourself Before Your Special Day
Here is a list of top five centres in Dubai that offer wedding special spa and wellness services:
1. Amara Spa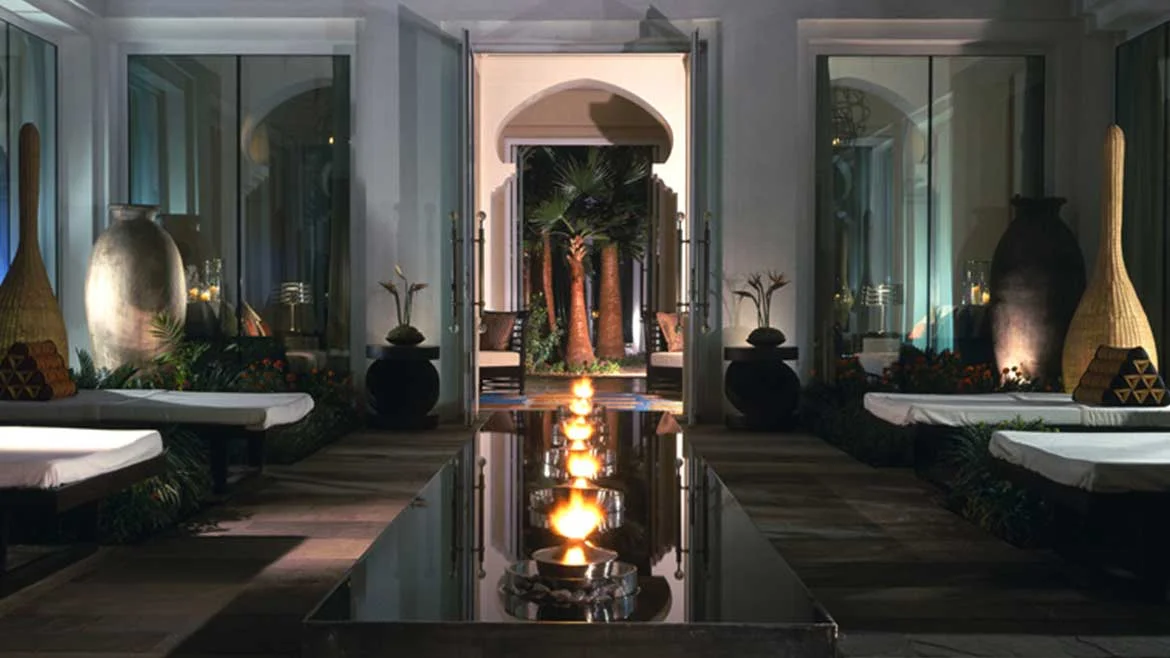 Located in the heart of Deira, Amara Spa at Park Hyatt Dubai offers a heavenly spot for relaxation and rejuvenation.  Amara Spa presents a peaceful atmosphere where you can relax and enjoy peace to the fullest while being in the centre of Dubai, in a super convenient location. Here you can witness the harmonious blend of state-of-the-art wellness techniques and natural ingredients. One of their most liked services is the Amara Spa. 
The spa's special amber, sandalwood and frankincense-infused warm oil give an immediate result in visibly younger skin. This is a pretty good option to consider before your special day. Apart from this, there are many more spa and wellness services from which you can choose as per your preference and taste. 
The whole journey of Amara spa, including the swirling curtains, luxurious pools and Moorish arches promises to take care of your entire wellness. 
 Address: 

Park Hyatt Dubai Dubai Creek Resort – Dubai – United Arab Emirates

Timings:

9 am- 10 pm 

Contact Number: 

+971 4 602 1660
2. Tips and Toes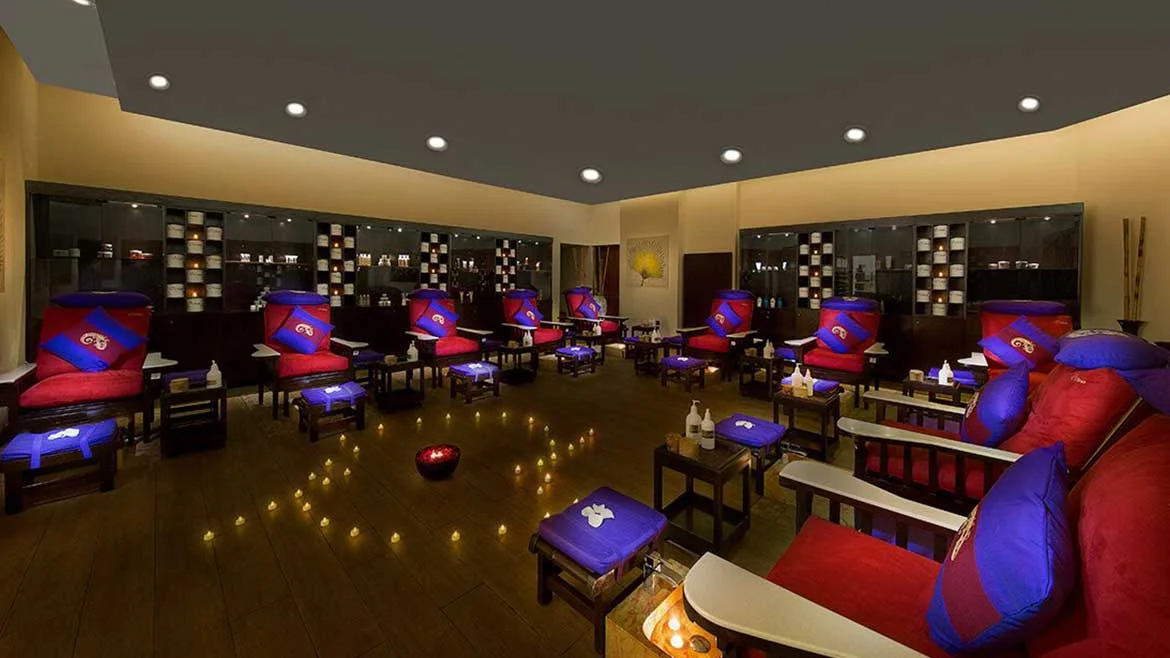 Tips and Toes is a famous beauty salon chain in the UAE. They have 37 branches located across four Emirates and the Kingdom of Saudi Arabia. It is one of the most successful spa chains in the Middle East. They have a branch in the heart of Dubai's Business Bay and it is one of their most loved branches. They have a reputation for treating their customers with exceptionally good spa services. 
Furthermore, they have three "I do" bridal packages featuring all-rounder services including everything from makeup and hair to massages and facials. Their bridal packages are very popular and they also offer many exciting discounts on these. Tips and Toes bridal packages also include options where they offer special discounts for the bride's family and friends so that everyone in the wedding looks special. 
Address:

Garden Side Bay Avenue, Between Aspect Tower & Bay Avenue – Dubai – United Arab Emirates 

Timings:

11 am- 9 pm 

Contact Number:

+971 4 369 7371
3. Talise Spa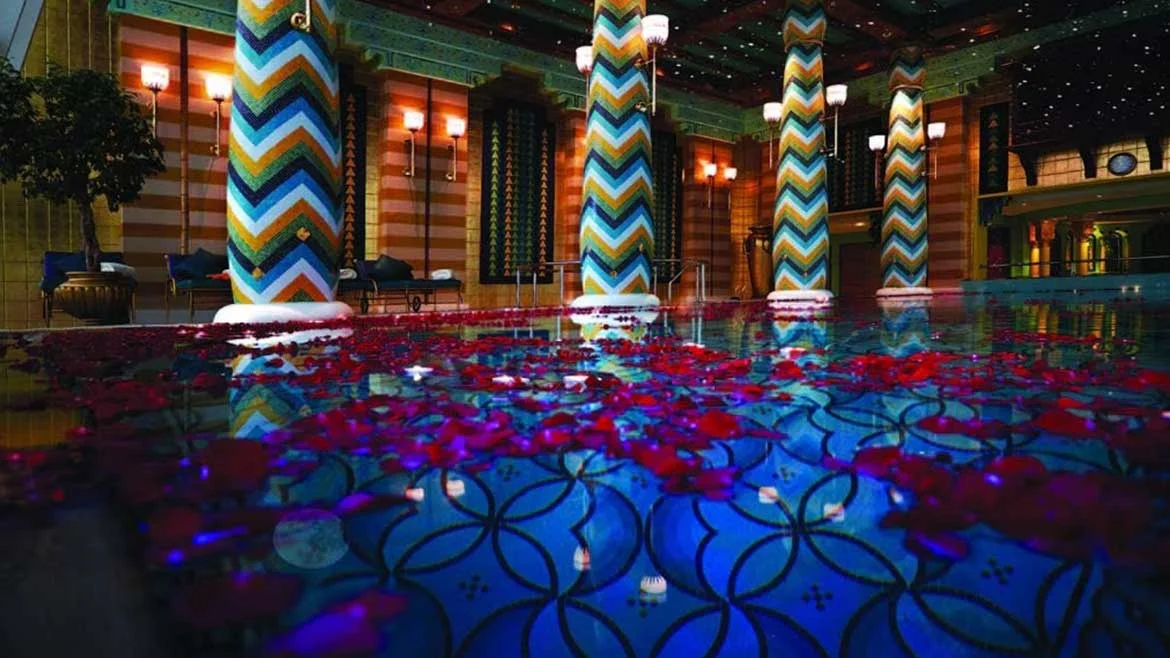 This is one of the most luxurious spa destinations in Dubai, hands down. The Talise spa at Burj Al Arab offers elegance and lavishness in each step you take inside it. They have magnificent architectural decor of classical Middle Eastern patterns with cutting-edge facilities. Their golden ambiance adds a super-rich finish and is a visual treat. 
Apart from the interior and décor, you can get stunning views through their ceiling-to-floor windows which will automatically refresh your mind and soul. This can be the perfect place for a pre-wedding touch-up. They offer special scrubs and massages with naturally extracted ingredients. Their signature ingredients are gold and caviar. 
Be prepared for your special day with their premium facials and manicures. Moreover, get in the mood for your big day with their iconic swimming pools filled with rose petals. 
Address:

King Salman Bin Abdulaziz Al Saud Street, Jumeirah – Dubai – United Arab Emirates

Timings:

10 am- 9 pm 

Contact Number: 

+971 4 366 6818
4. The Burj Club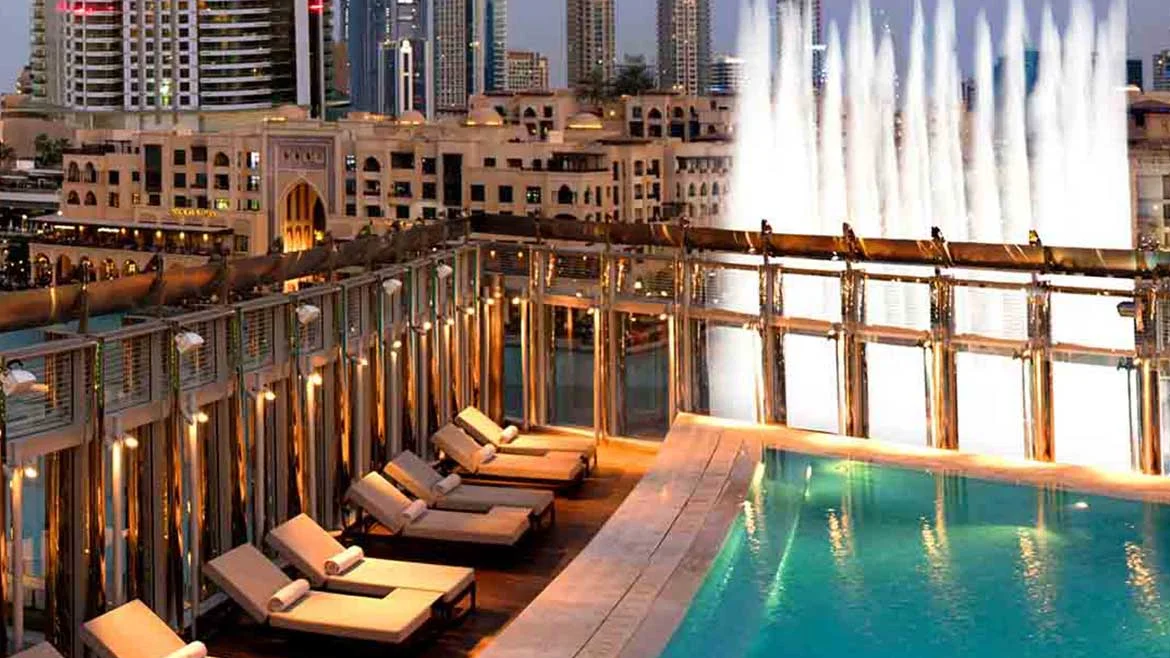 Who has not heard about Burj Khalifa? Everyone has because it is one of the most talked about towers in the world. Imagine preparing yourself for your wedding day in a spa located in this tower. The spa at the Burj Club has two entire floors with one floor for each man and woman. Through relaxing massages or full-body therapies, skilled professional therapists offer customised experiences that fit each client's individual needs. 
The groom-to-be can enjoy the athletic massages and there are many rejuvenating facials and polishing body scrub services for future brides so that they can shine on their special day.  Additionally, you can immerse yourself along with your partner in the rooftop pools with stunning views of the Dubai Fountains. 
Address:

Burj Khalifa – Sheikh Mohammed bin Rashid Blvd – Downtown Dubai – Dubai – United Arab Emirates 

Timings:

9 am- 11 pm

Contact Number:

+971 4 888 3900
5. Machka Beauty & Body Design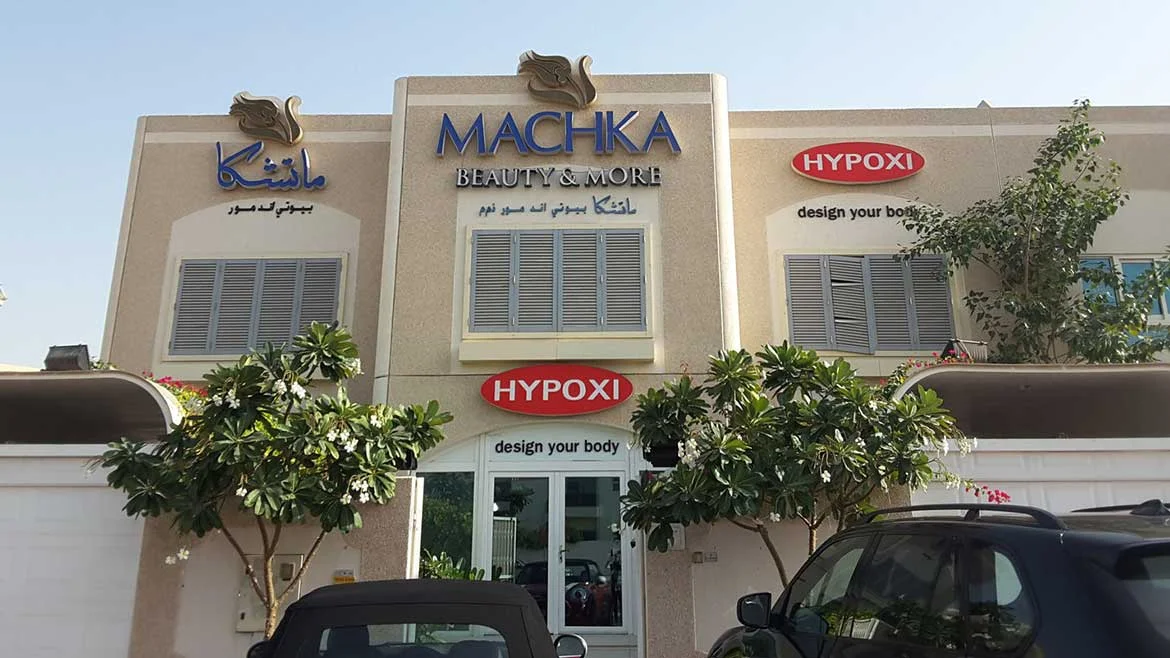 This is one of Dubai's best-kept secrets when it comes to pre-wedding grooming. Machka Beauty and Body Design has an array of services for the brides-to-be. They have various packages like three-week, three-month, or on-the-day bridal packages with all the necessary services included.  Whether you want to prepare early or want a last-minute touch-up, this beauty destination has everything to offer. 
You can try their exfoliating body scrub and relaxing massages to soothe and polish your entire body before your wedding. Apart from these, they also provide all manicures, threading, waxing, haircut, colouring etc. Their highly skilled professionals, advanced techniques and relaxing treatments contribute to an unforgettable relaxing experience to boost both your body and soul just before your special day. 
Address:

  Villa 961 Al Wasl Rd – Umm Suqeim – Al Manara – Dubai – United Arab Emirates

Timings:

9 am- 9 pm 

Contact Number:

+971 4 328 8800
Overall, there are multiple places in Dubai where you can rejuvenate and polish up yourself while relaxing amidst a luxurious atmosphere. While everyone tries their best to present their prettiest possible self on their wedding day, it is also important to rejuvenate and refresh your mind before the big day. With mind and soul getting proper refreshment, the real beauty which lies within reflects all over your face and body. In order to get the best of both relaxation and wellness treatment, one should definitely opt for one of these destinations.