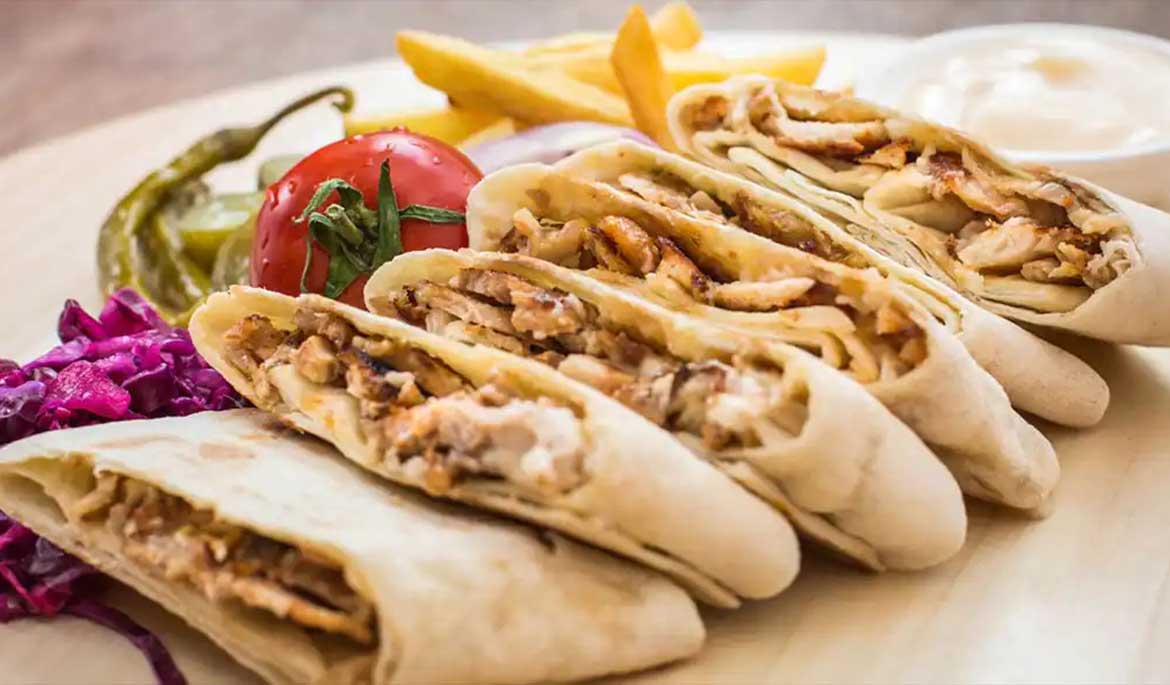 25 Best Street Food in Dubai – Places to Eat That You'll Relish!
There is no boundary for the love of tasty food items; people worldwide share a common interest in craving delicious cuisines. Dubai is a beautiful city with lots of tourist attractions like the tallest building Burj Khalifa, desert safari, and beaches. Here, visitors can find aromatic streets full of Iranian, Arabic food, Lebanese, and Dubai cuisines that can enhance your cravings. Visiting different places for famous street food in Dubai can add delightful experiences to the tour of Dubai. So, grab your phone and type street food near me, many online sites guide you to the famous places you can try in Dubai Local for detail & information. Also, you may search for eat & drink near me for the list of cafes offering food and beverages together.
25 Best Street Foods to Not Miss Out on in Dubai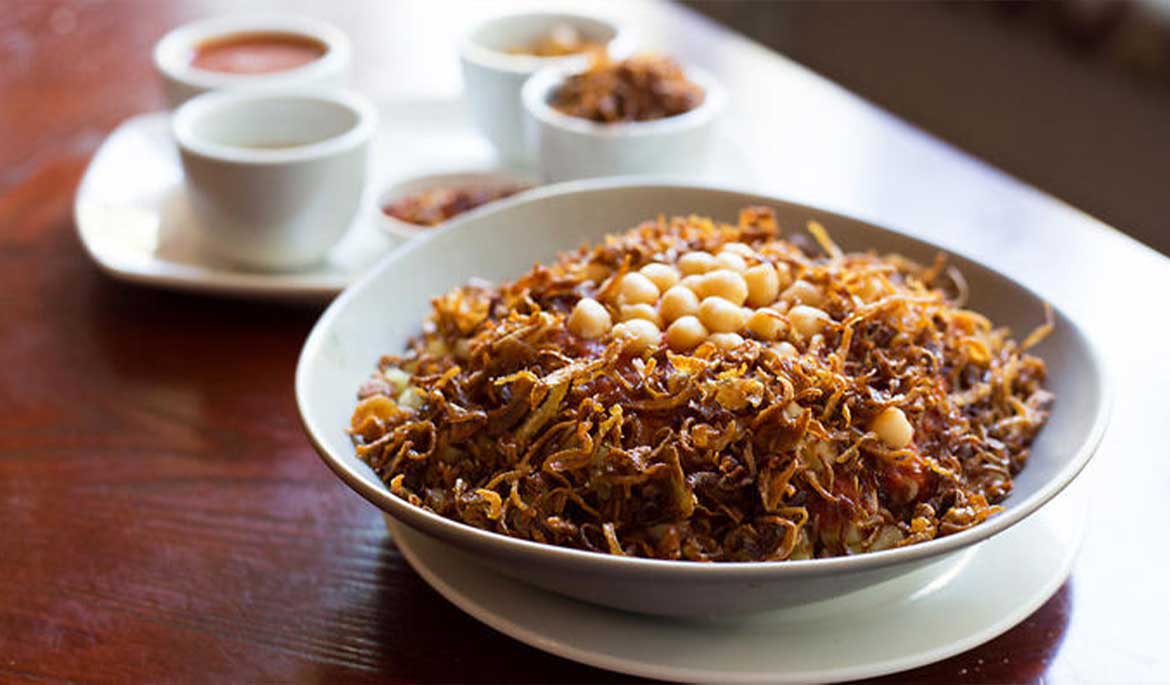 Koshari is a mixture of Egyptian rice, lentils, and macaroni. Topped with tasty veggies and carbs, spicy tomato sauce, sprinkle of garlic vinegar, and garnish with crispy deep-fried onions and chickpeas. You can add optional ingredients to increase the taste, like garlic juice and hot sauce. You can visit AL Ammor Express to have Koshari.
For sweet tooths, Dubai presents the famous middle eastern dessert- Kunafa or Kunafeh. It is a cheese pastry soaked deeply in sweet sugar syrup, and the taste is a bit salty and includes a cheesy flavor covered with different crusts made through a variety of dough. The dish features a sweet base, a lot of sugar syrup, and a layer of cheese. Visit Feras Aldiyafa Sweet at AI Barsha to taste Kunafa. 

It is a perfect blend of bread and pasta, with a lot of cheese wedges in the middle of the bread and grilled together for a smoky flavor taste, including a few spoons of butter. Visit the Melt Room to taste this cheesy dish.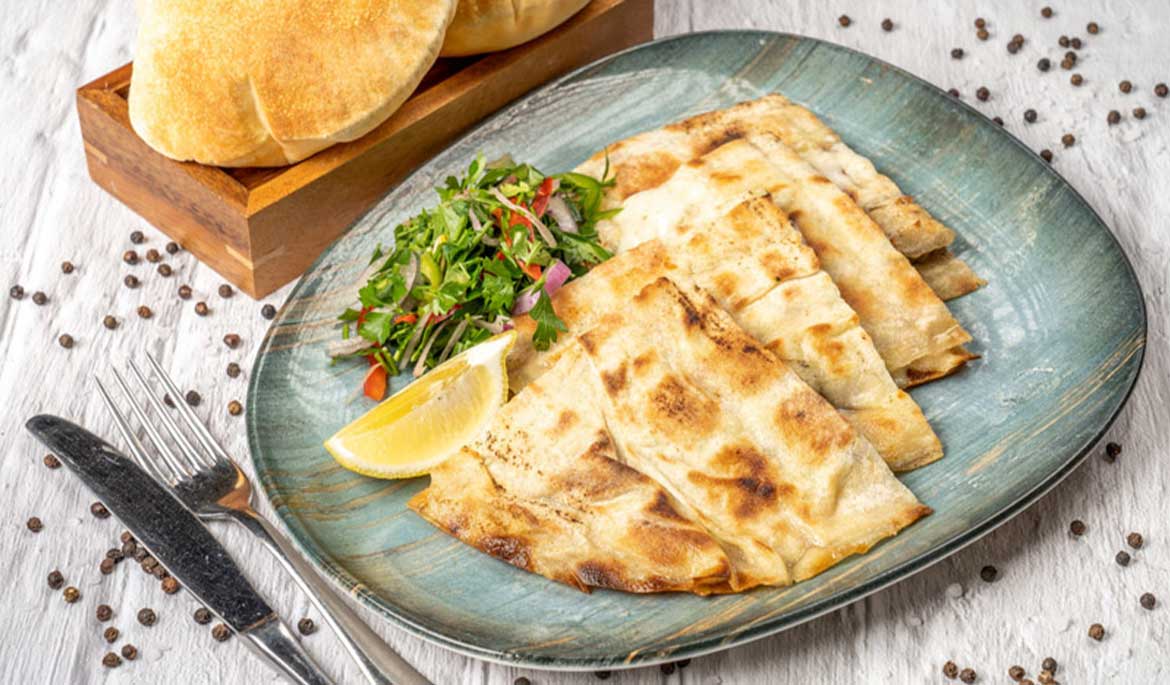 Toshka is made of bread filled with kashkaval cheese and sujuk, grilled to flatten & melt cheese for the best flavor and fill an empty stomach. Try this toshka at Hannouf Restaurant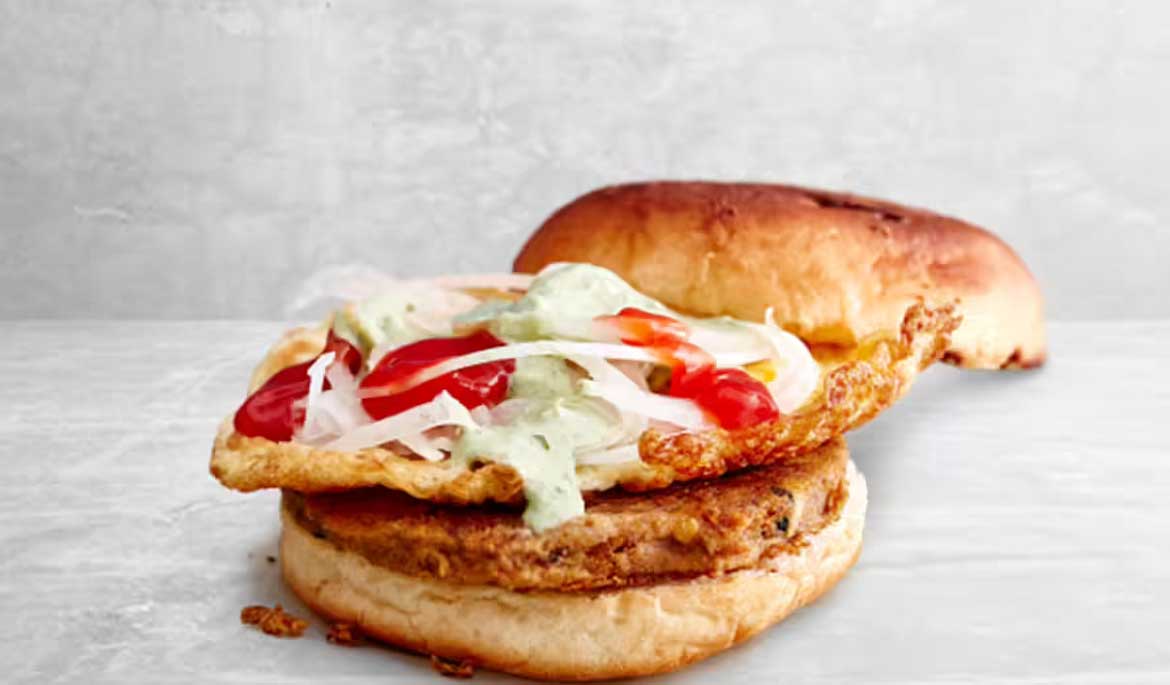 Imagine a burger stuffed with egg patty, spices, and herbs, then deep fried in oil. It is also served with fresh onions, mint yogurt, toast bun, and chilies. Taste the burger at Billo in Bur Dubai & Deira.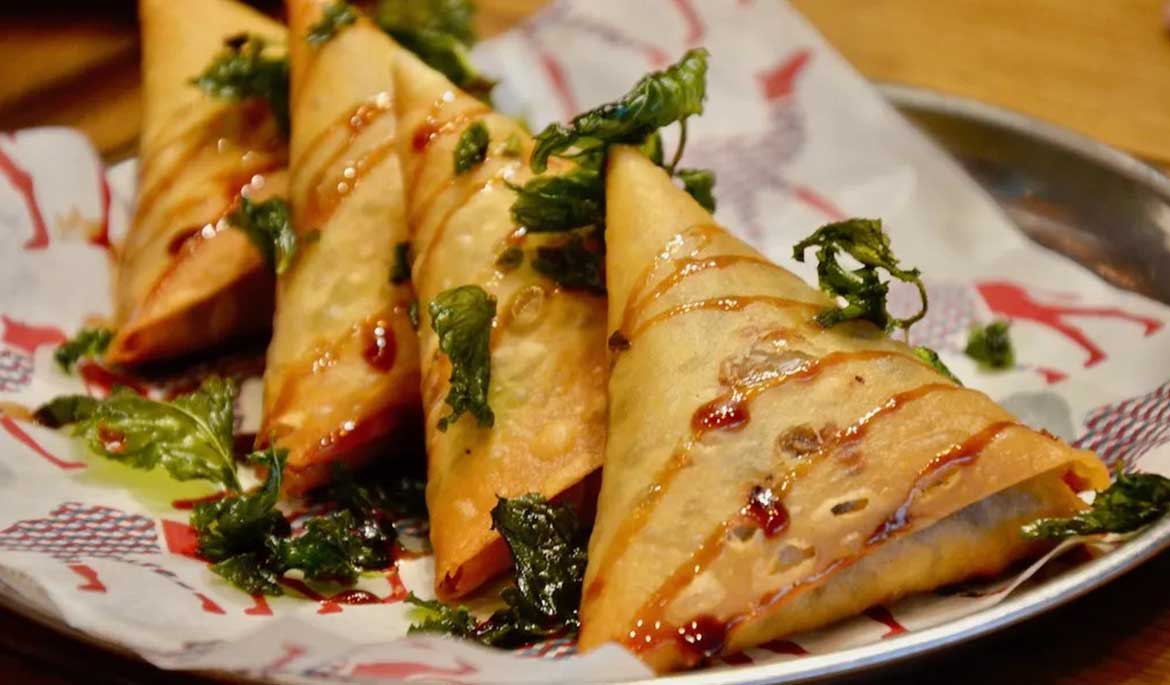 The famous king of all street food is Samosa. Best punch of crispy layers in a triangle shape, deep fried, and filling of beef & meat with exotic spices and vegetables. Check out Samboosa at Satwa Palace, AI Abra Cafeteria, and Farzi Cafe.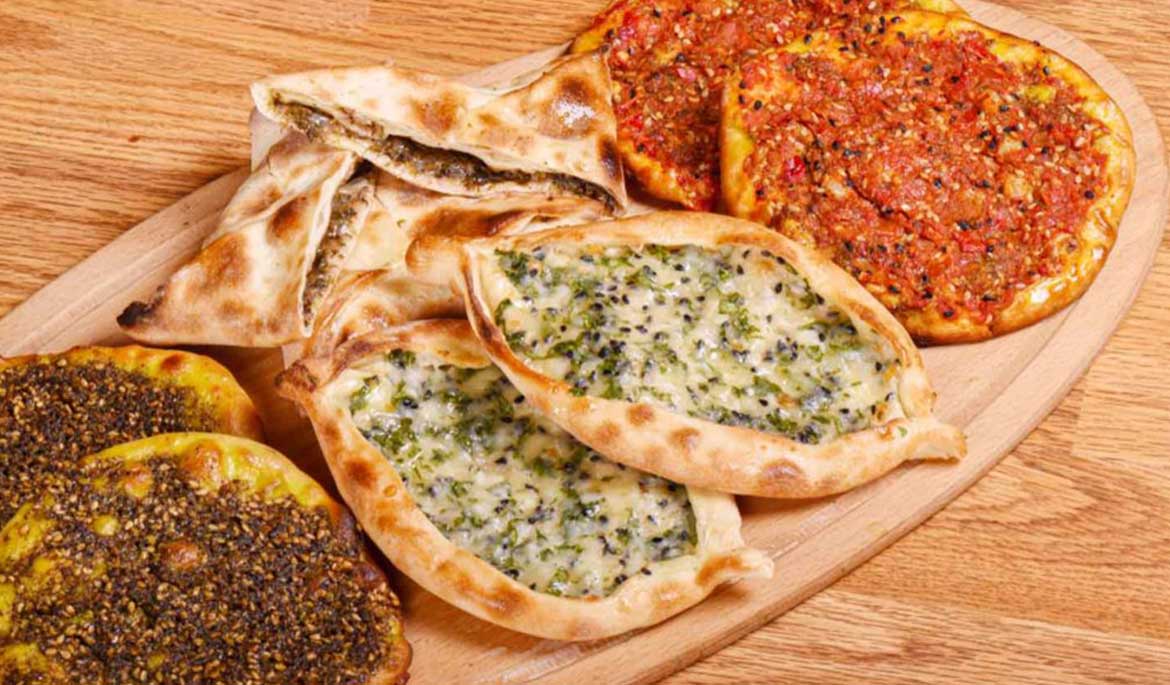 Cheese lovers in the golden city of Dubai should try this Manakish, a Lebanese pizza made with bread pita and other varieties of bread with customized toppings like ground lamb, spinach, and za'atar. Check out the places like AI Muraqqabat streets, Al Mallah and Zaroob, and AI Rigga for Manakish.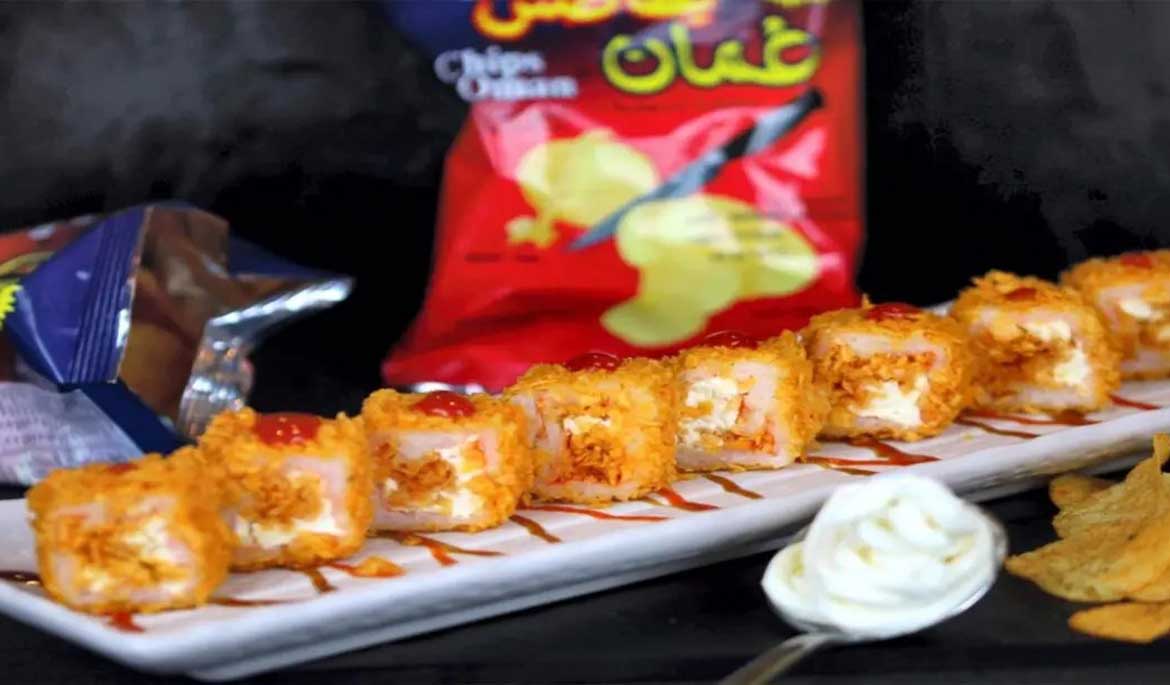 One of the crunchy snacks filled with cheese, prepared under the hot roll of wheat flour dough, added up with tabasco sauce. Along with a twist of oman chips. The famous dishes like cheese Chips Oman paratha at HumYum and cheese chips pancakes at Freez.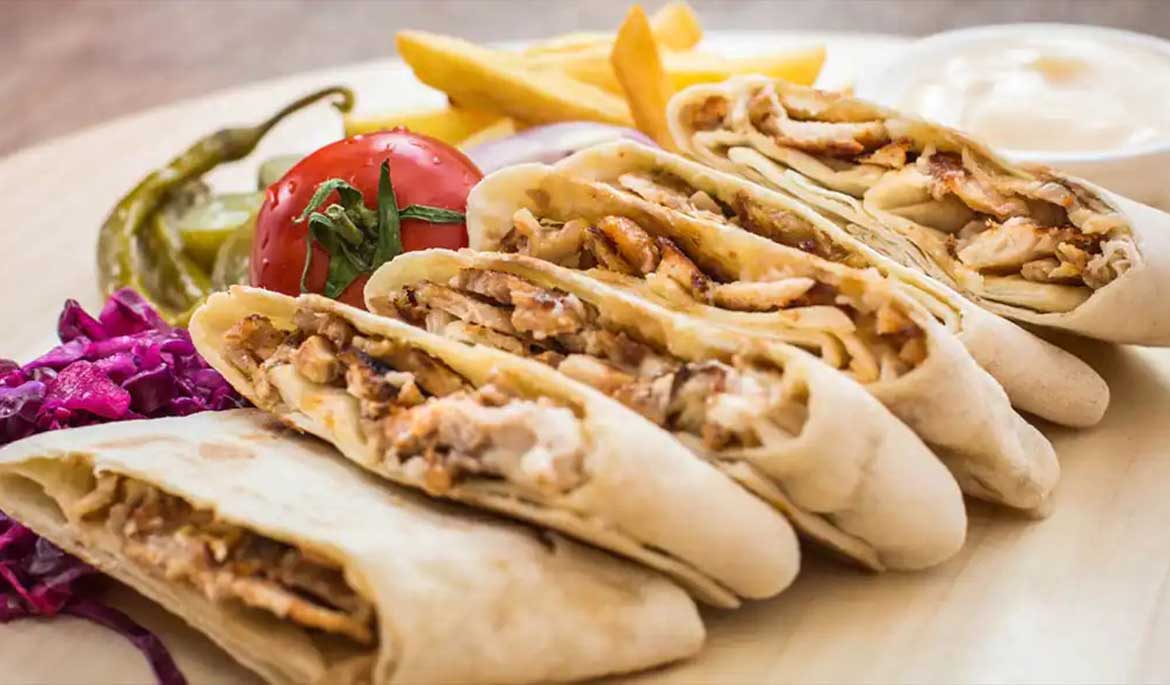 You can't miss out on the famous shawarma of Dubai. It is a popular middle eastern recipe infused with lamb & mutton, chicken, turkey, and beef. It is served with a filling of french fries, vegetables, pickles, and hummus.
This sandwich is a famous Lebanese dish served as a roll and sandwich stuffing with Chicken Shish Tawouk, including veggies like tomatoes, peppers, and cucumbers, with garlic spreading on the burrito. Visit AI Wasi road for a shish Tawook sandwich.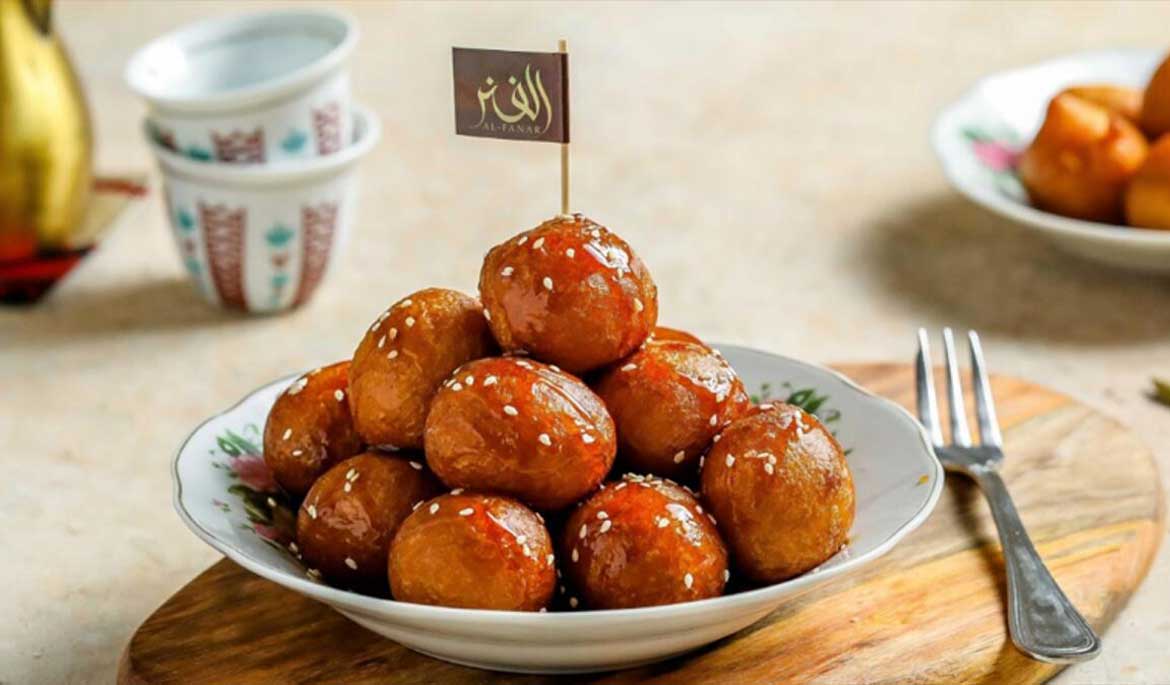 Luqaimat is a sweet doughnut ball, a traditional Emirati dish with a soft and chewy texture. Different dips, such as honey, date syrup, Nutella, and cheese, are available with this dish. Check out places like HumYum and Seven Sands for Luqaimat.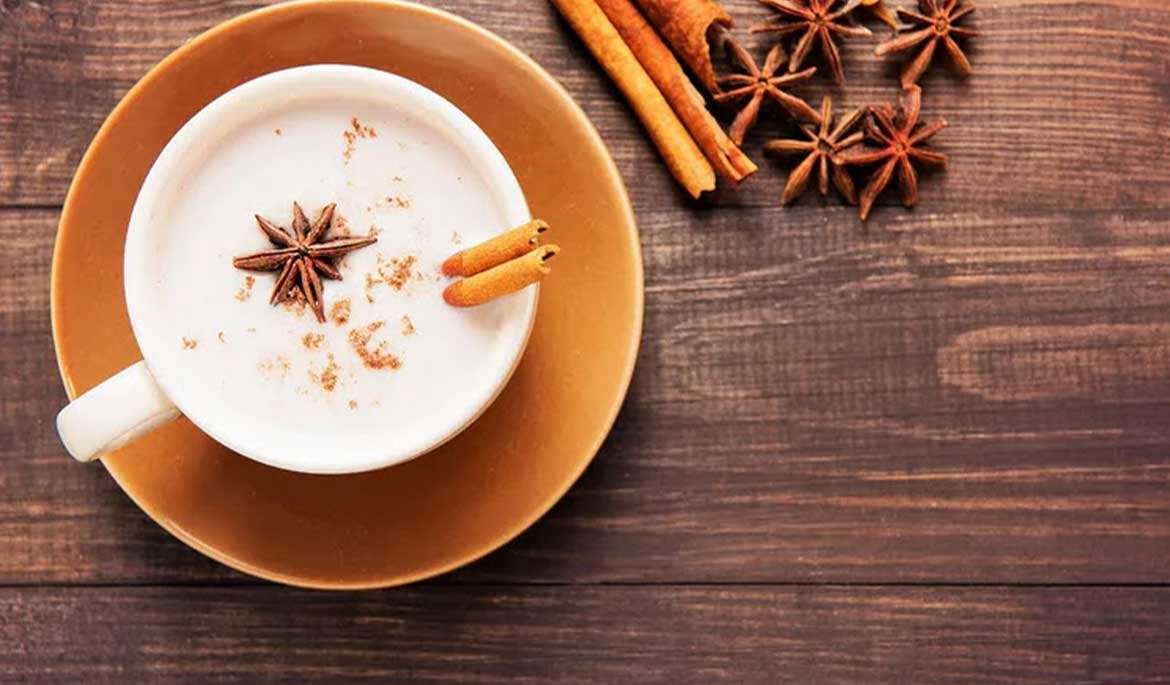 Let's brew some of Dubai's famous tea, Karak, served with crispy donuts & sweet cake. It includes a pinch of cardamom and other spices for more aroma and flavor. Visit all fresh Karak cafes and Karak time to try this tea.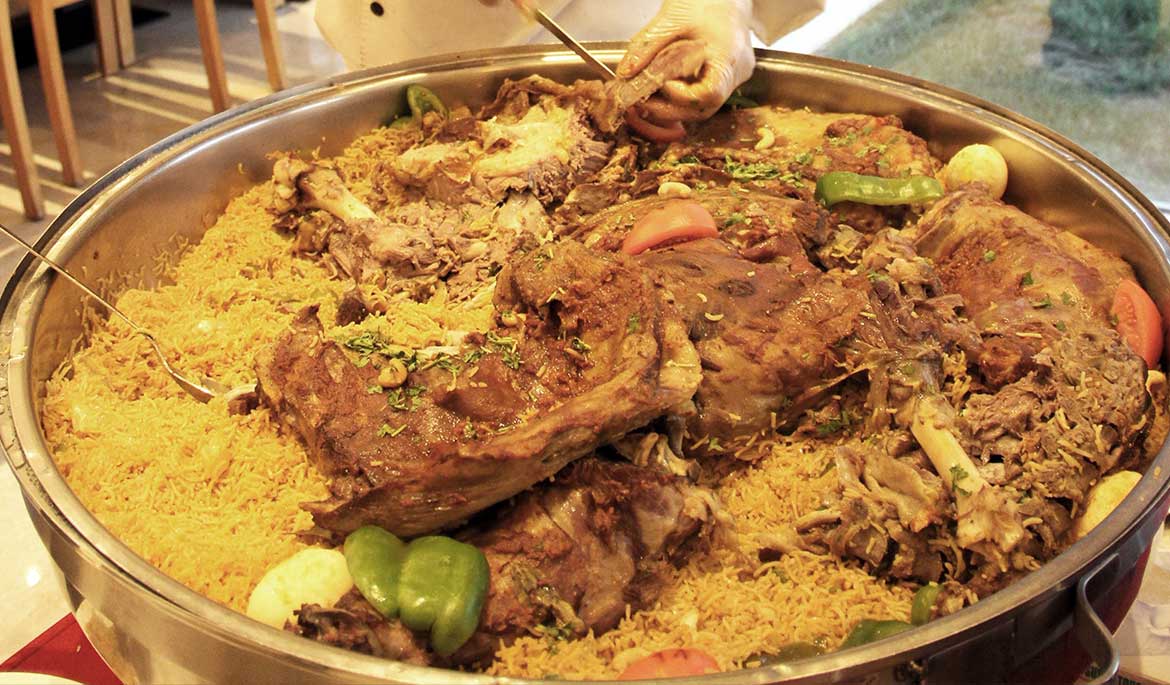 It is a combo dish served as crispy layered flatbread with a meat soup, including spices and vegetables, lamb, or chicken. Visit a few places such as Seven sands, Jumeirah Beach Road, and Jumeirah Beach for tasting Fareed.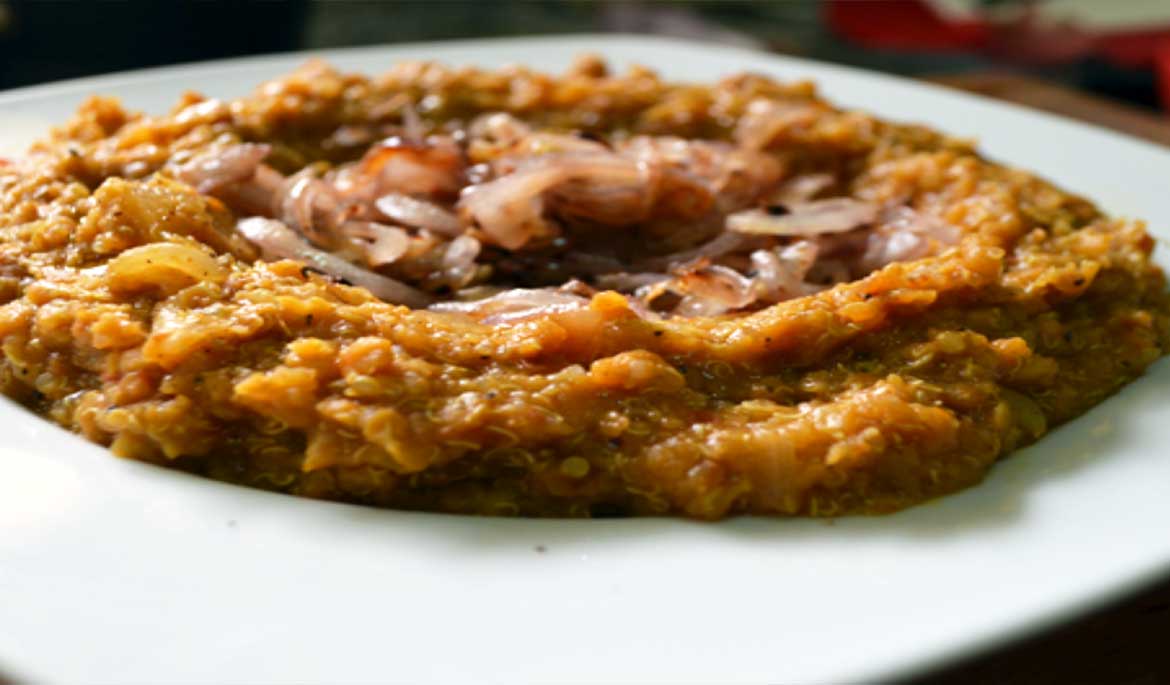 Madrooba/Madrouba is an ordinary middle eastern dish prepared with mashed cooked rice cooked on low flame and is considered a healthy and nutritional dish. The topping may be fried onions and cardamom-flavored butter. It can be found in places like AL Dawaar and AL Romansiah. 
Dubai's famous Knafeh is known as the queen of dessert; it is a sweet pastry with many layers of melted cheese. The top is sprinkled with chopped pistachios and rose-scented syrups. Try this sweet dessert Knafeh in Feras Aldiyafa sweets.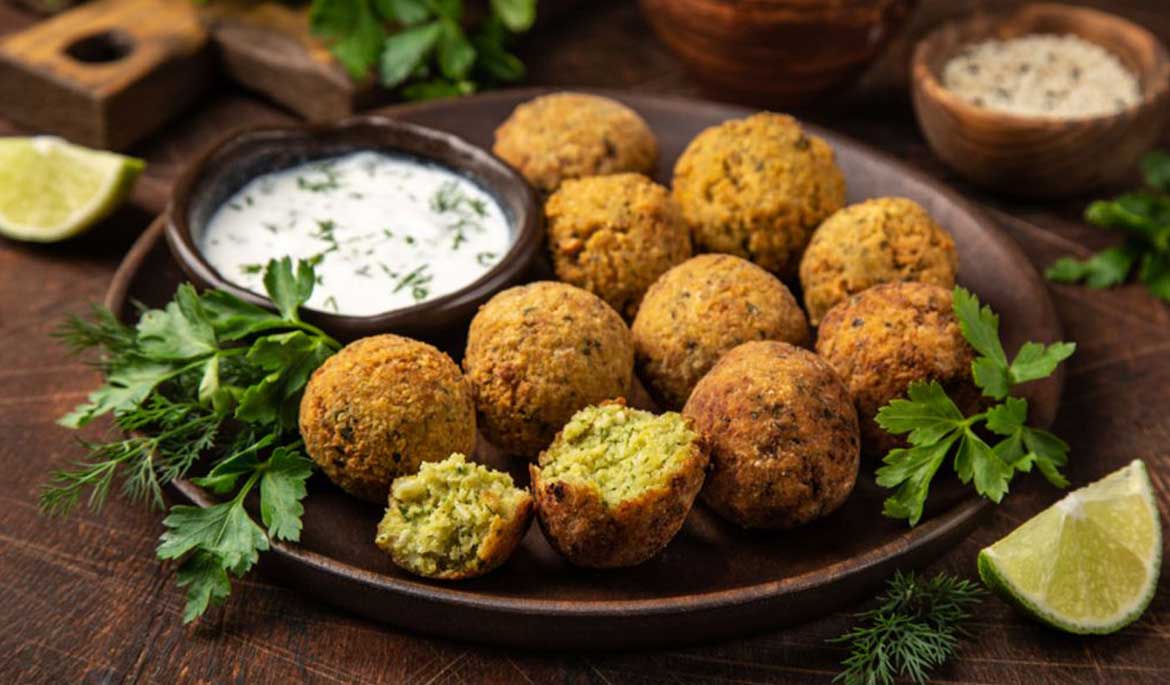 Falafel is considered the best dish for all vegetarians in Dubai city. The vegan food consists of a deep-fried patty of chickpeas and served with hummus, pita rolled in vegetables. One can try this in Arabian Tea House restaurants and Olea.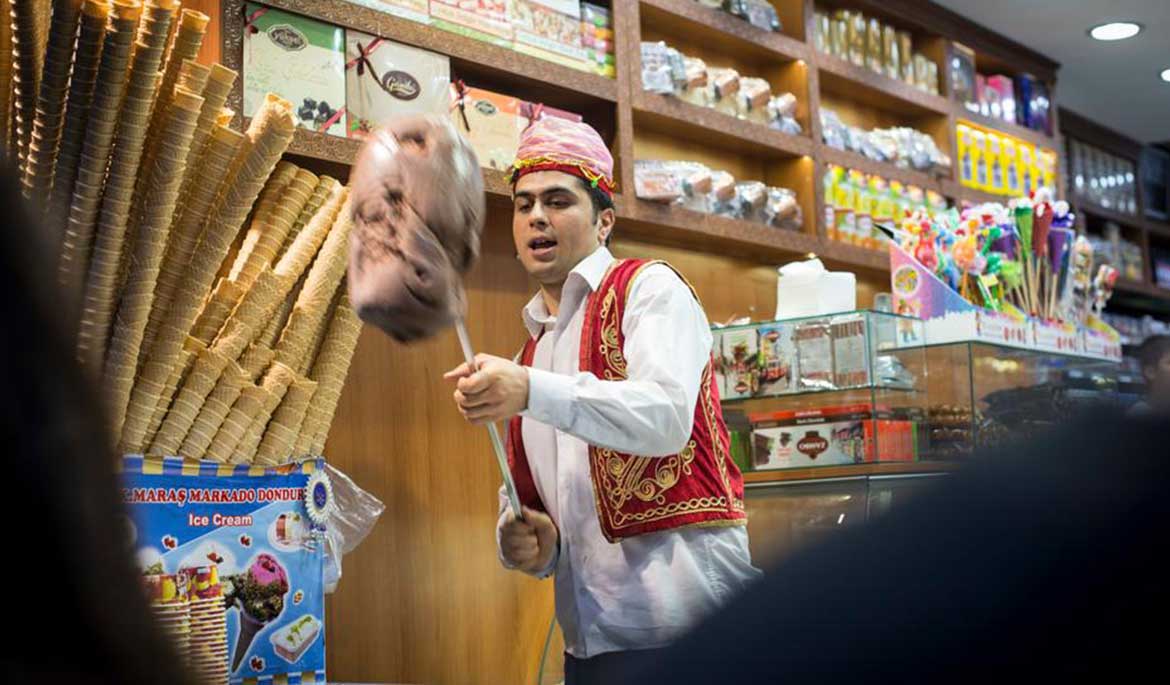 Grab a scoop of Turkish ice cream with different flavors and toppings at Jumeirah Beach. The vendor's style is a significant attraction as they serve ice cream in a unique style.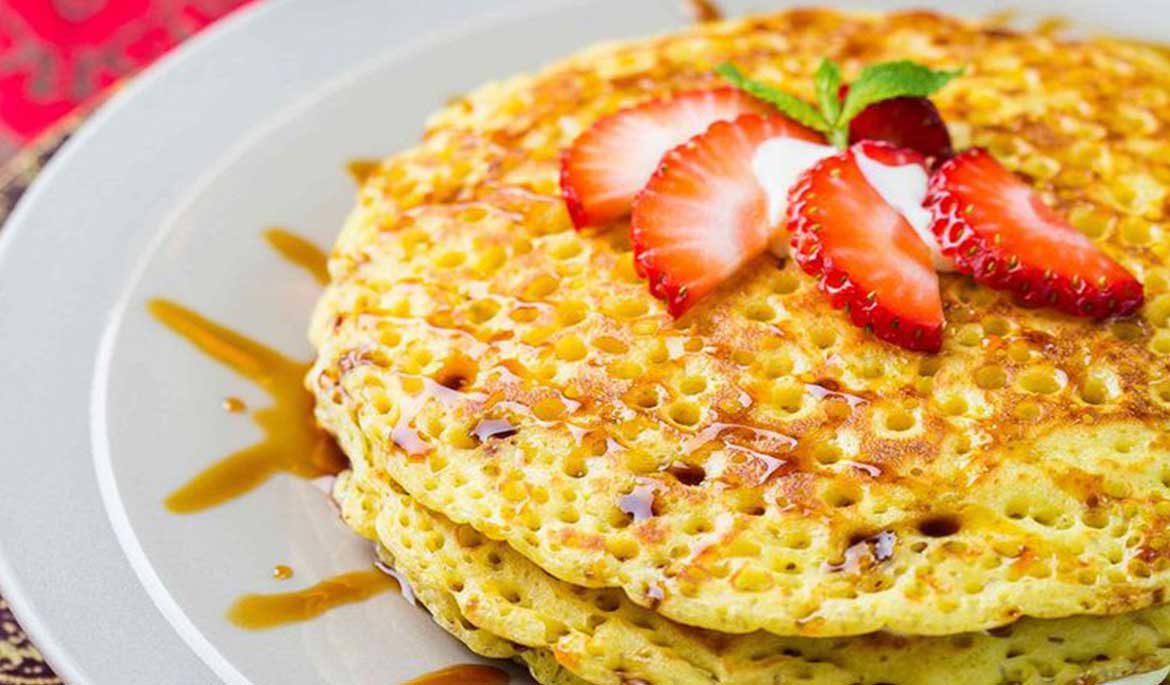 It is another best sweet dish for dessert lovers in the city. It appears as a pancake served with foam of cream cheese, date syrup, and honey, a pinch of cardamom, saffron, and dates. You can try Chebab in Logma.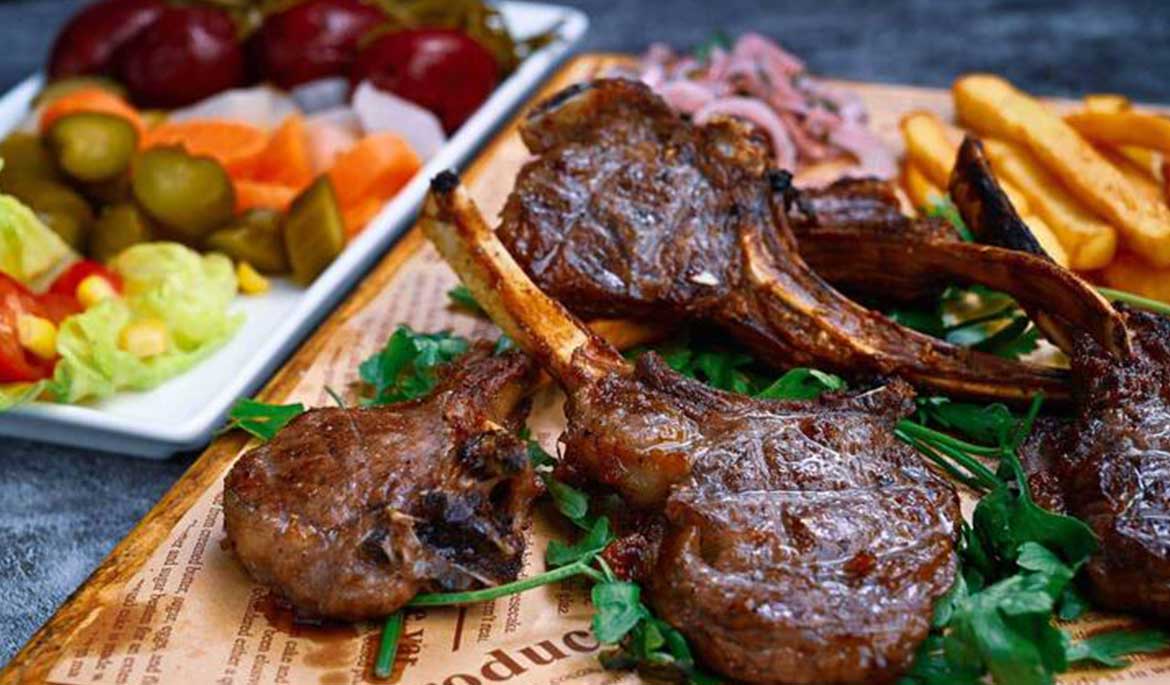 A Beef and cheese sandwich emerged from Brazil. It is served with spice beef seasoning, mozzarella cheese, a splash of vinaigrette, and black olive mayonnaise sauce. You can have the dish at Brazil Food truck.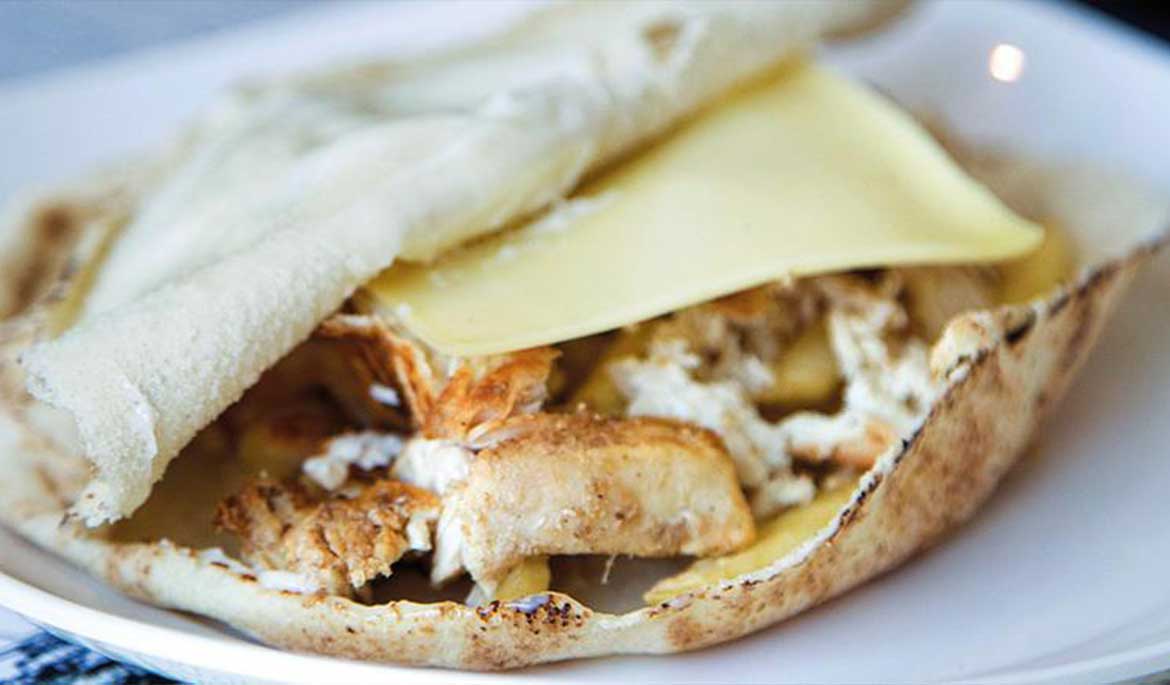 This is a crunchy bread wrapped with chicken, vegetables, fries, cheese, and hummus. Try the taste of Hassan Mathar at Jumeirah Beach Road.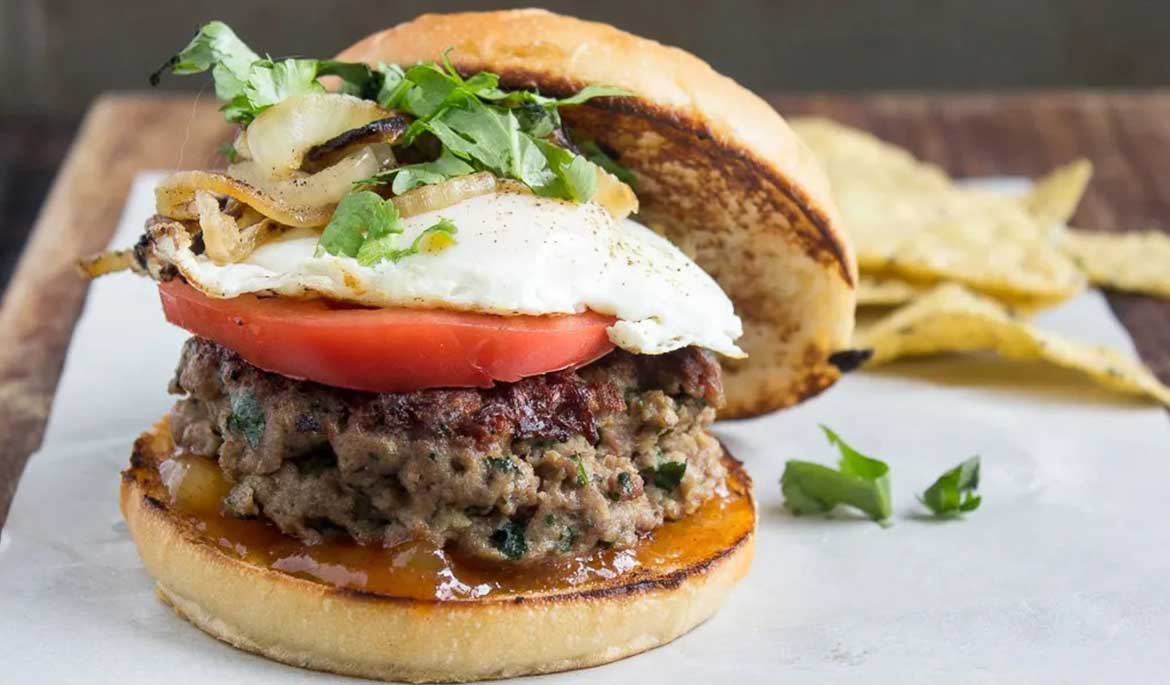 From the street of Pakistan, it is a soft bun filled with beef and chicken patty; the topping includes fried onions, egg, ketchup, and green mint chutney. A place like Desi Adda offers the best variety of Pakistani Bun Kebab.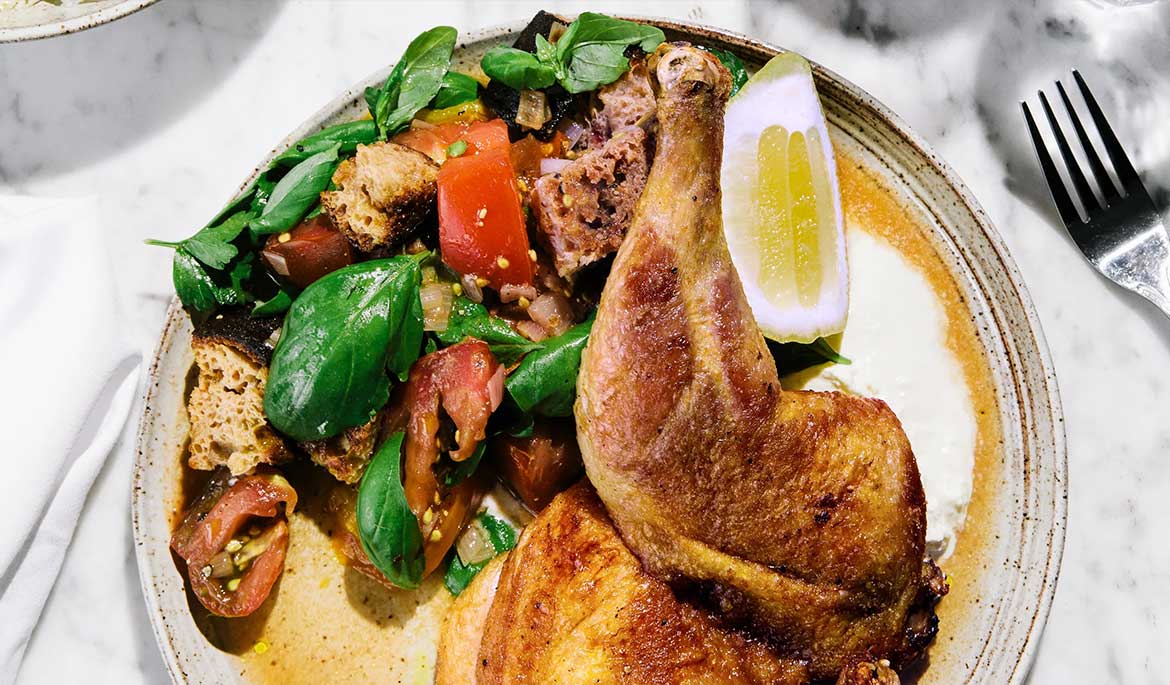 It is a chicken burger consisting of crispy fried buttermilk chicken filled and grilled with garlic aioli. At Meraas site Last Exit E11 and Mad X, there is a post-apocalyptic-themed food truck park where a van serves this chicken drifter.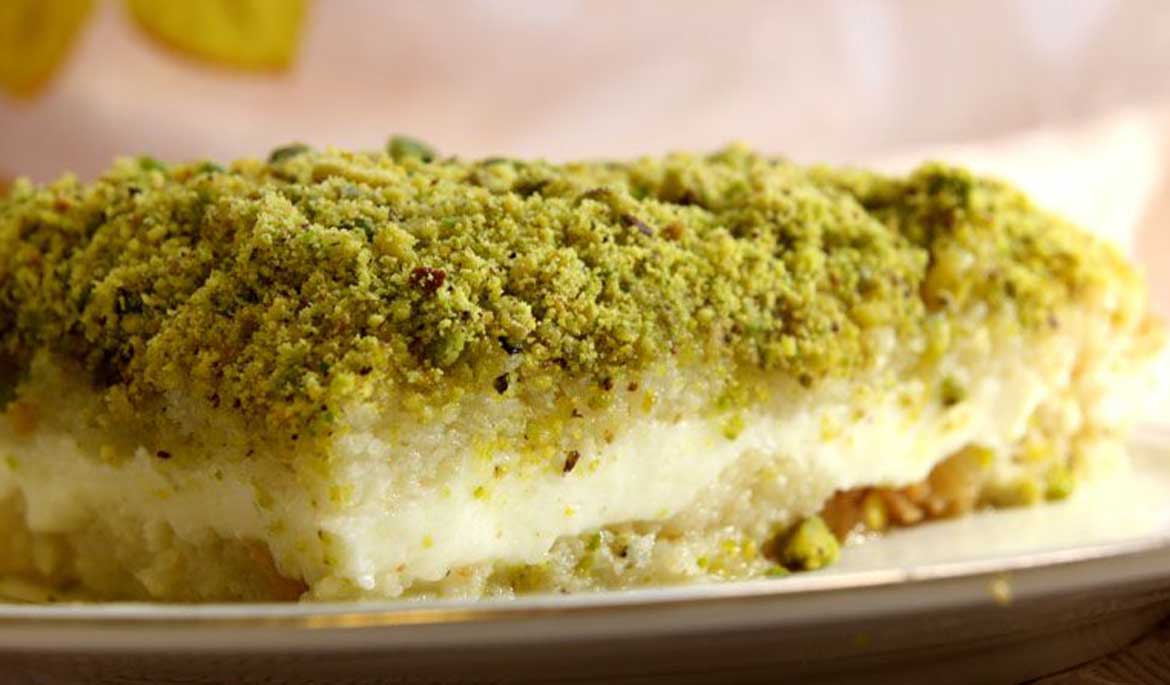 Dubai's famous Kellaj is a dish prepared with bread and, filled with halloumic cheese & grilled over charcoal for a smoky flavor. It is considered to be the top-rated dish in Dubai.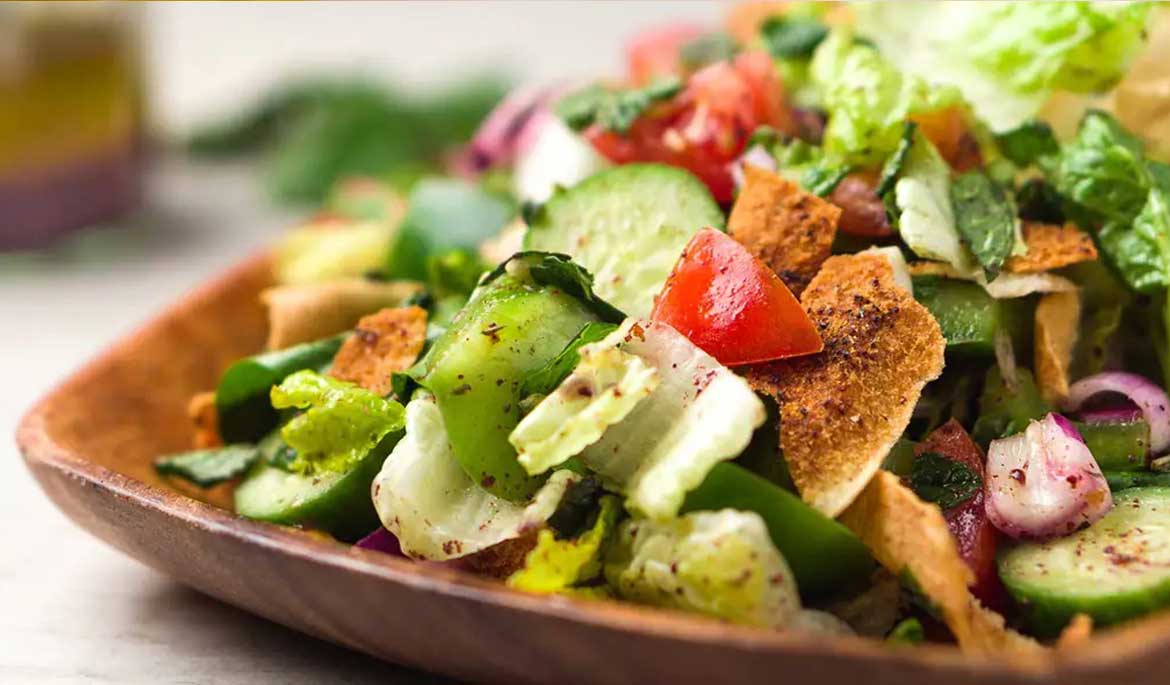 A Levantine salad contains pita bread toasted and fried with oil. The Fattoush dish is the best choice for fitness and health freaks with unique flavors.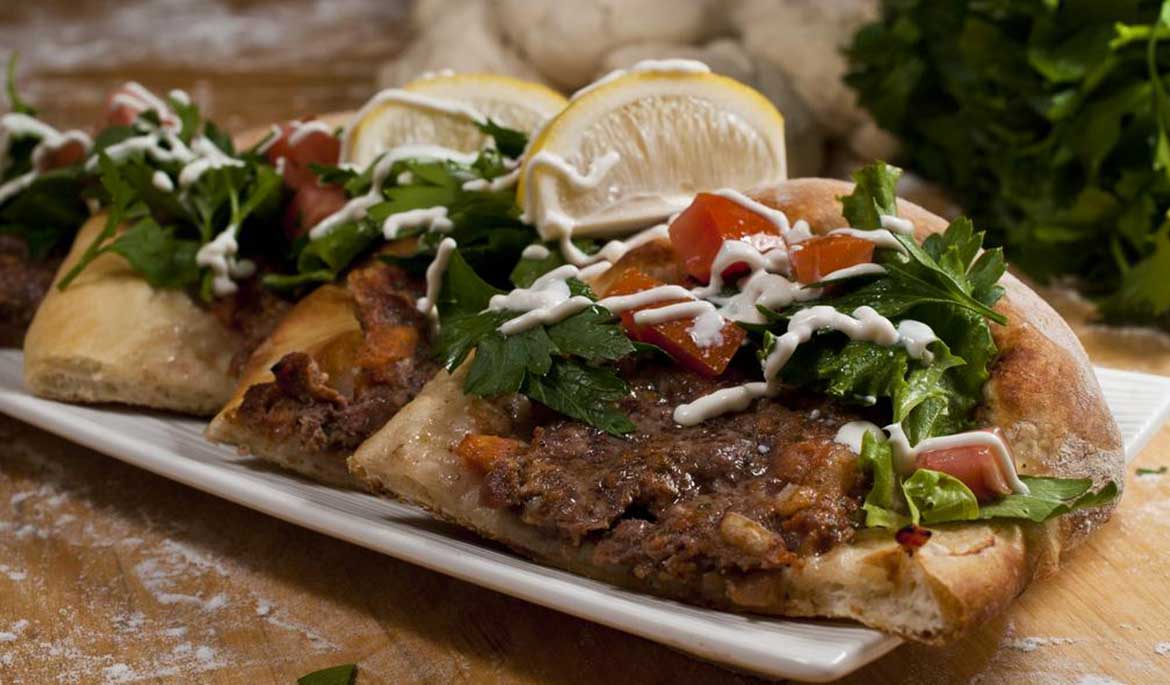 The list is incomplete without Lahem BI Ajeen, known as Arab pizza. It is served with a topping of ground meat in flatbread pies. Fresh lemon squeezed at the top, along with tabasco sauce.
Check out Dubai Local and search for street food near me or best food items to eat and drink near me. Online sites like Dubai Local guides you to the best places offering the best street food in Dubai, including restaurants, hotels, Resorts, gyms, salons, an d many other valuable places.