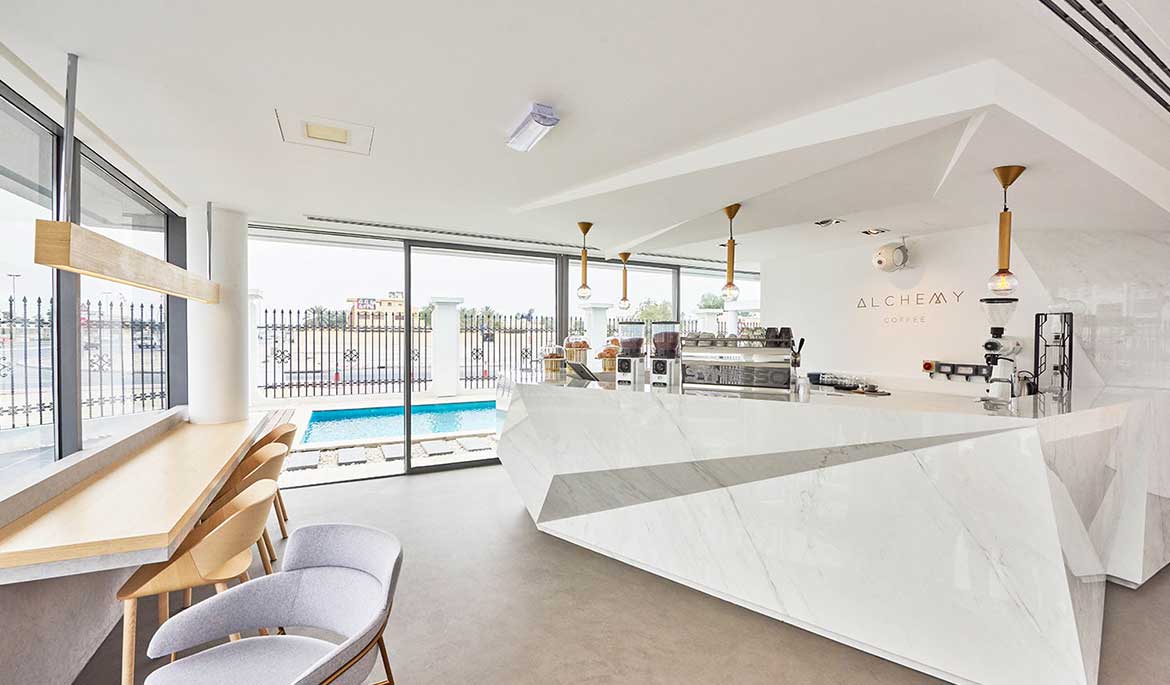 The Best Cafes And Coffee Shops in Dubai
If you are planning to visit the capital of the United Arab Emirates, Dubai, what could be better than sitting in a cafe in this exotic city sipping a warm cup of coffee? Apart from the famous tallest building Burj Khalifa, the Dessert safari, Dubai's biggest mall, and fantastic nightlife, the visitors will also find the best cafes in Dubai and some famous coffee shops to warm your relationship with loved ones or set a deal with business clients.
Dubai Local enlists the best cafes in Dubai, offering lip-smacking cuisines with famous drinks and details about famous coffee shops in Dubai. 
Boston Lane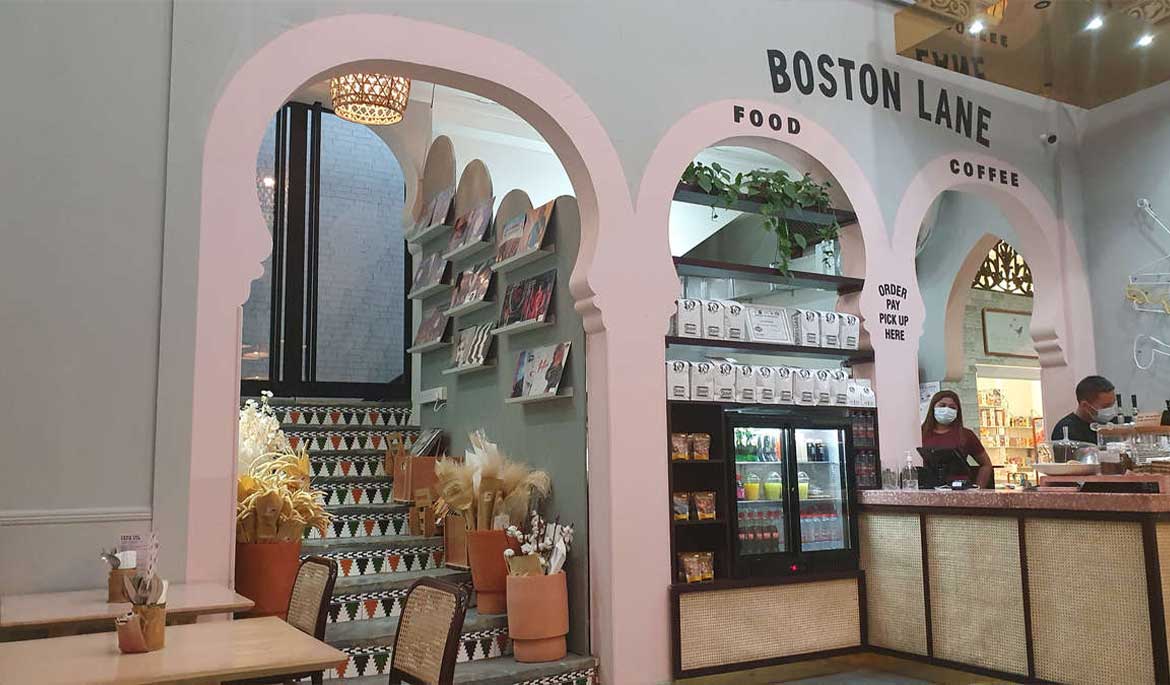 The Boston Lane cafe takes inspiration from Melbourne laneway coffee and its fascinating breakfast and lunch culture. It is located in the heart of Dubai's art, musical, and fashion AI Quoz. A few pickups from the menu such as chia pudding, Boston omelet, Turkish eggs, french toast, beef melt panini, crispy chicken burger, and coffee beverages include cortado, latte, cappuccino, macchiato, and espresso. 
Address: Courtyard, AL Quoz 
Days: Monday to Sunday 
Time: 7:30 AM to 7 PM
Phone: 058 517 2131
Tania's Teahouse
With the best vibe of the homegrown cafe, Tania's Teahouse makes fresh and in-house breakfast and different cuisines such as Early Bird Brekkie Platter, Jumeirah Jane/James Platter along with beverages option as S'mores The Merrier Latte, Cinnamon Dolce Latte, Minty Matcha Latte, Pumpkin Spice Latte, and Gingerbread Latte. 
Tania's Teahouse Flagship
Address: Villa 779a on Jumeirah Beach Road, between Al Thanya Street and Al Manara Street, next to Villa Beirut and EPPCO petrol station, Dubai
​Hours: 8 AM to 6 PM 
call at +971 4 324 0021
Sereni-tea by Tania's Teahouse
Address: Inside Keyani Wellness Center off of al Manara Road (street 29B, Villa 9)
Hours: 9 AM to 5 PM
Call: +971 58 598 2642
Roseleaf Cafe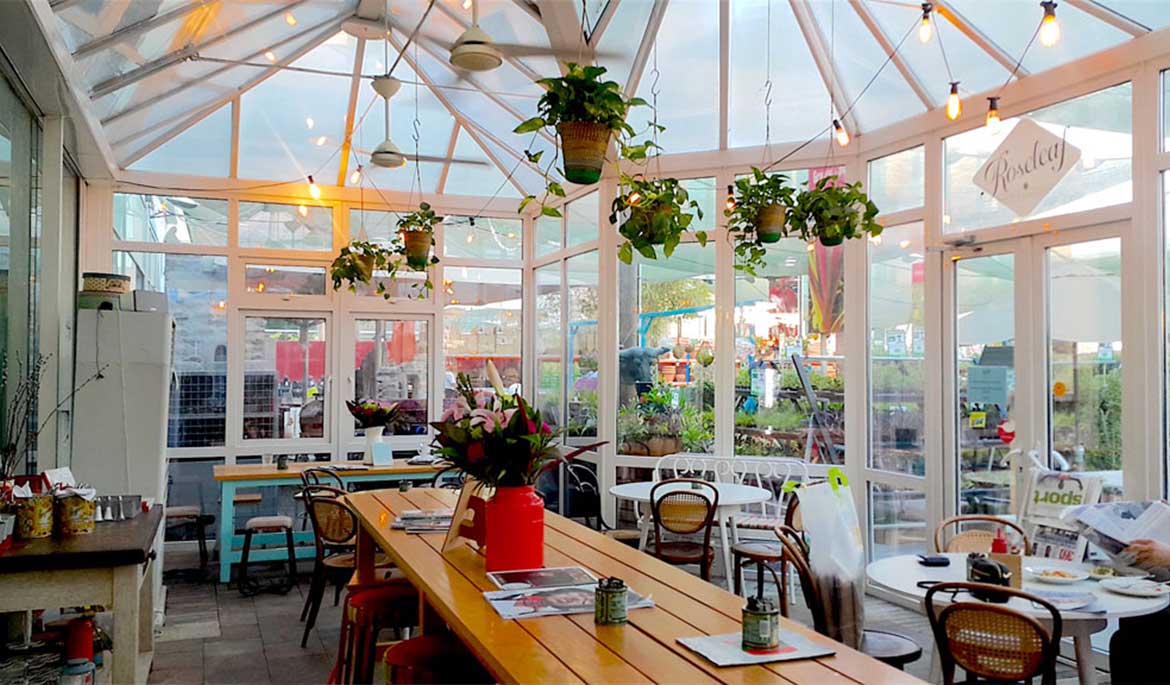 It is a beautiful cafe with a punch line as 'Good Brew & Bake People.' The place follows the mission of offering fresh, healthy, high-quality food and being kind to your wallet. The visitors may try their Cottage pie, Lasagne, Moussaka, Mac & Cheese, Leek & Feta Tart, and Vegan Lasagne. Also, cold brew specialty coffee and cold brew single estate tea. 
First Location
Address: Al Quoz, Garden Concept Stores, Exit 42, 733 Sheikh Zayed Road, Next to Commercial Bank of Dubai
Open from 8 AM – 7 PM for 7 days
Mail: hello@roseleafcafe.com
Second Location
Fit Lab Gym – Emirates Hills 2, Sheikh Zayed Road (near Nakheel Metro) Inside Emirates Golf Club – Dubai
Open for: 8 AM – 8 PM for 7 days
Darjeeling Cafe
When the visitors enter the cafe, they get teleported to northeast India. Starting from the food, decor, ambiance, smell, and overall atmosphere resembles the northeastern mountain region of India. A few famous items from the menu are momos, herbal tea, dumplings, and thupkas. 
Address: 10 D St – Al Karama – Dubai
Timing: 11 AM – 12 AM
Phone: +971 4 228 6380
THE SUM OF US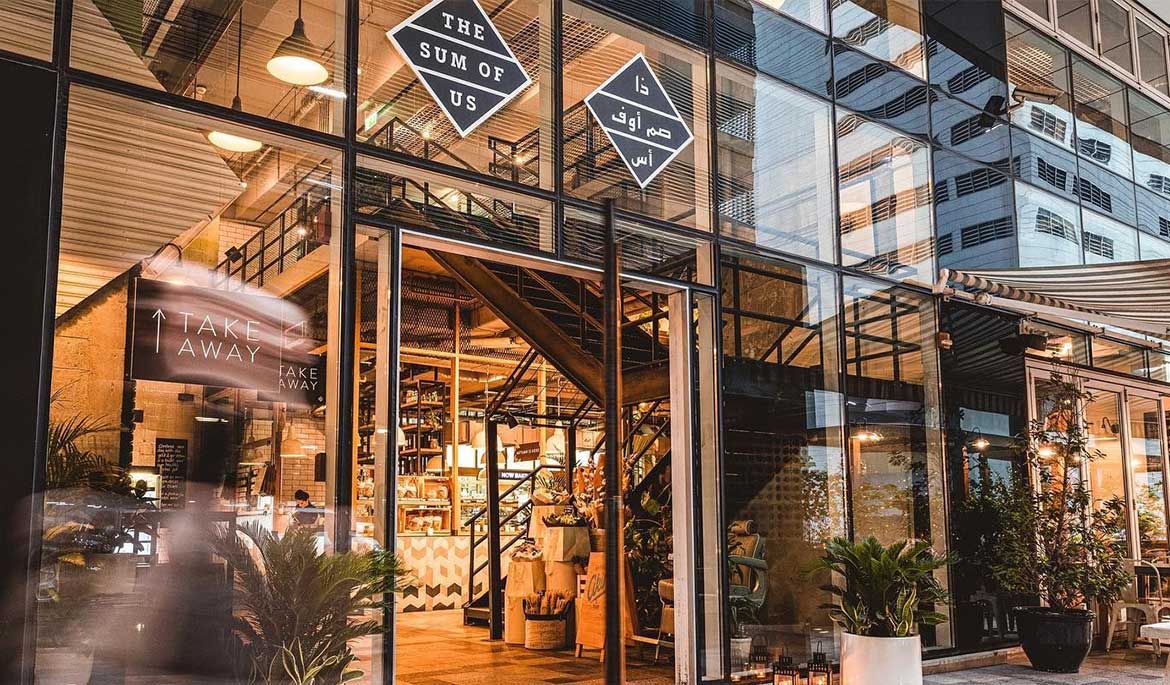 The Sum of Us is a themed cafe portraying Australia; it shares vibrant energy, delicious food and beverages, and incredible interiors. Everything here is self-made and homegrown, which is this place's specialty. The menu lists some famous cuisines: fried calamari salad, duck salad, roasted chicken salad, salmon, beans, fennel, wild rice and valrhona hot chocolate, chai latte & matcha latte.
Address: Ground Floor, Burj Al Salam, 6th Street، Trade Centre – Dubai – United Arab Emirates
Phone: +971 56 445 7526
Open from 8 AM to 10 PM
Emirati Coffee Roastery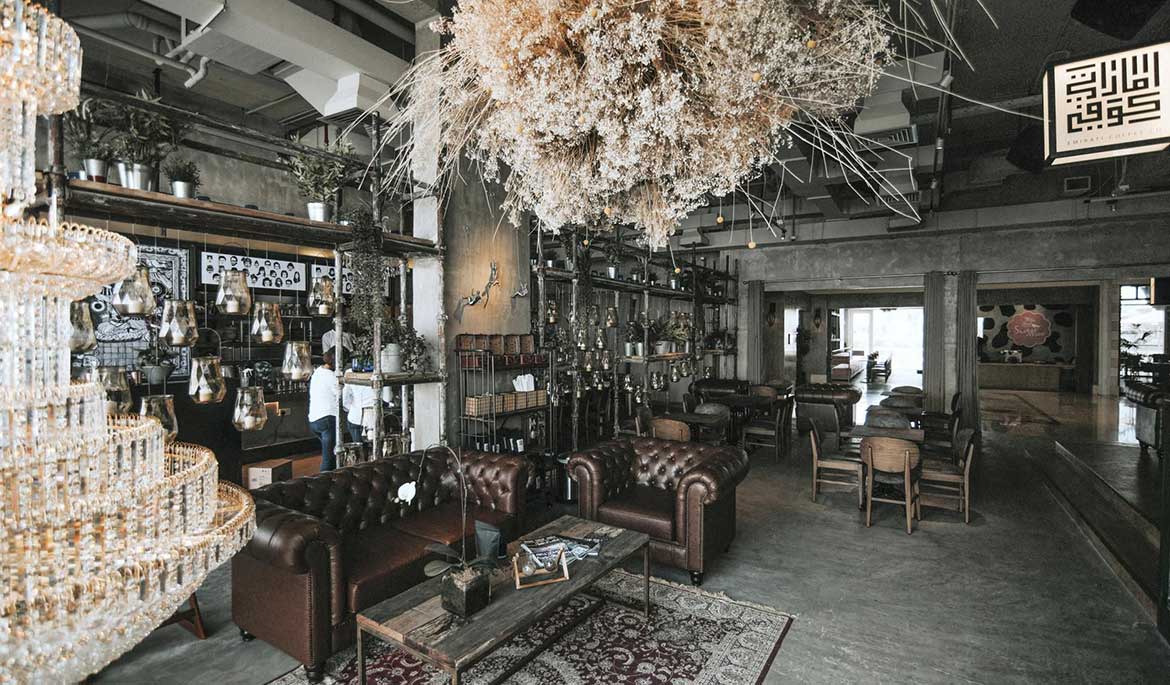 Emirati Coffee Roastery is one of the popular spots in Dubai on Instagram. This famous spot is known for its particular coffee varieties and refreshments, and it offers the best-brewed coffee to add warmth to the conversations. Al Wasl and Al Quoz are the two franchises of Emirati Coffee Co.
ROASTERY (DUBAI)
Address: 14 9B Street, Warehouse 1, Al Quoz Industrial Area Three, Dubai
Open For 9:00 AM to 7:00 PM
Monday to Saturday
Phone: + 971 4 339 5814
Email: info@emiraticoffee.com
BOUTIQUE (ABU DHABI)
Address: Yas Mall, First Floor, Abu Dhabi
Open For 9:00 AM – 11:00 PM
Friday – Sunday: 9:00 AM – 12:00 AM
Phone: + 971 50 490 8137
Email: yasmall@emiraticoffee.com
The Hamptons Café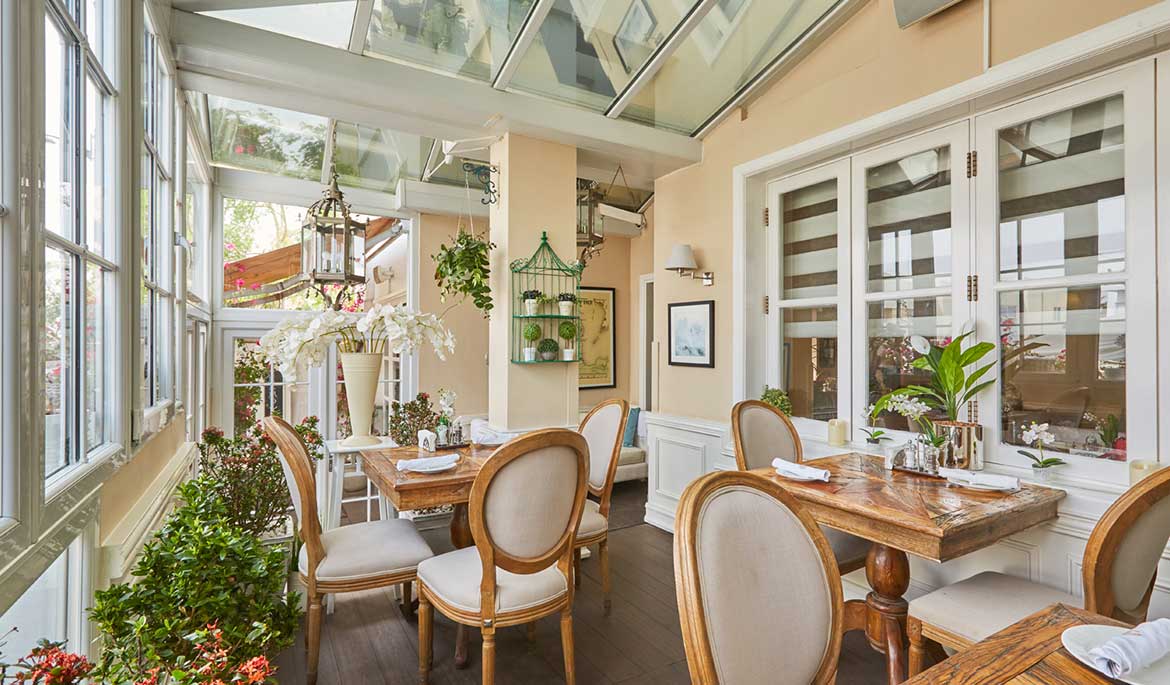 The Hamptons Café takes inspiration for styling cafes from the lifestyle and heritage of Hamptons located in New York City; it is also a cafe with unique elegance and style. The culinary treats of the Cafe are best for filling the tummy and providing the best snap to bash on your Instagram feed. The Cafe has three branches in Dubai- Jumeirah Road, Jumeirah Islands, and Arabian Ranches. 
Jumeirah Road
Address: Jumeirah Beach Road, Dubai, UAE
Contact at info@ hamptonsdubai.com 
Phone: +971 4 331 5118
Jumeirah Islands
Address: Jumeirah Islands, Dubai, UAE
Contact at jumeirahislands@ hamptonsdubai.com
Phone: +971 456 45 770
Arabian Ranches
Address: Arabian Ranches1, Dubai, UAE
Contact at ranches@ hamptonsdubai.com 
Phone: +971 4 580 86 15
Alchemy Coffee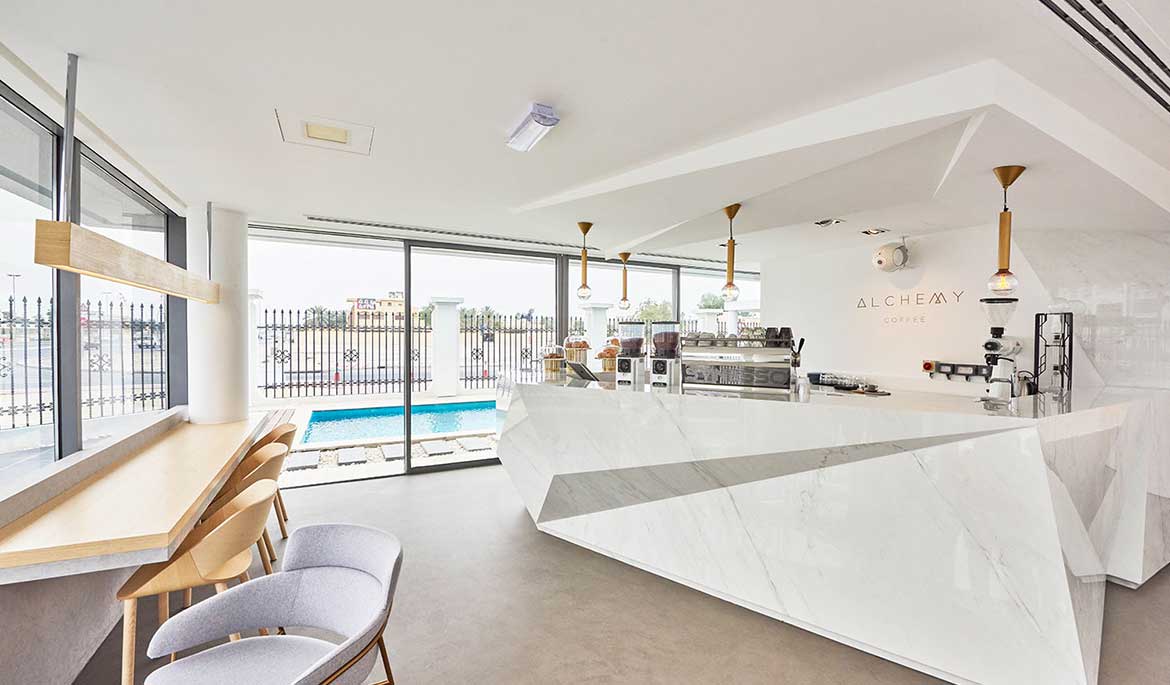 You name the coffee, and this fantastic cafe will bring it to the table. Some highlights from the menu, such as Espresso, Chemex, Aero press, Gibraltar, Macchiato, and Latte, bring the best aroma and flavor of brewed coffee beans. 
Address: Al Wasl Road – Jumeirah – Jumeirah 2 – Dubai – United Arab Emirates
Open from 8 AM – 10 PM
Phone: +971 4 344 2466
Dubai Local brings the best information about the best cafes in Dubai and becomes an online guide for your Dubai Trip. Visit the website of Dubai local to know more about coffee shops in Dubai, the best restaurants, malls, gyms, salons, and everything you need.