Nightlife in Dubai: All You Need to Know
It is true that Dubai is famous for its tallest tower in the world, but, at the same time, it is also famous for its vibrant nightlife. From the '90s to today, Dubai's clubbing scene has evolved significantly, offering much more for party animals. There is no partying in Dubai outside of star hotels due to their liquor licenses which allow them to serve alcohol in their lounges, bars, and clubs. It is important to know Dubai's laws before going out to a club or bar, as world-class bars and clubs are new to partygoers.
There is a strict law regarding partying in the UAE. We've compiled a list of partying rules in Dubai, from bar timings to the dress code and the legal drinking age.
Nightlife in Dubai: Essential Information
Whenever you enter a nightclub, the first thing you need to be aware of is the law. In Dubai, the drinking age is 21 (not 18, like in most countries). Hence, make sure you have a valid ID with you to avoid any hassles.
There is no tolerance for drunken driving in Dubai. It is legal for tourists to drink in licensed venues throughout the city, but you cannot drive if you are under the influence of alcohol. A violation of the rule can result in hefty fines or even imprisonment. Therefore, booking a cab for the party is better than driving. After the party, some cafes in Dubai also provide free drop-offs.
It's all about modesty when you're enjoying the nightlife in Dubai! Likewise, pubs and bars should be clean; the dress code in Dubai pubs is strictly enforced for both men and women. Additionally, the dress code varies depending on where you're partying. Therefore, it is best to confirm with the bar or pub beforehand. Being safe is always better than being sorry!
Especially for Women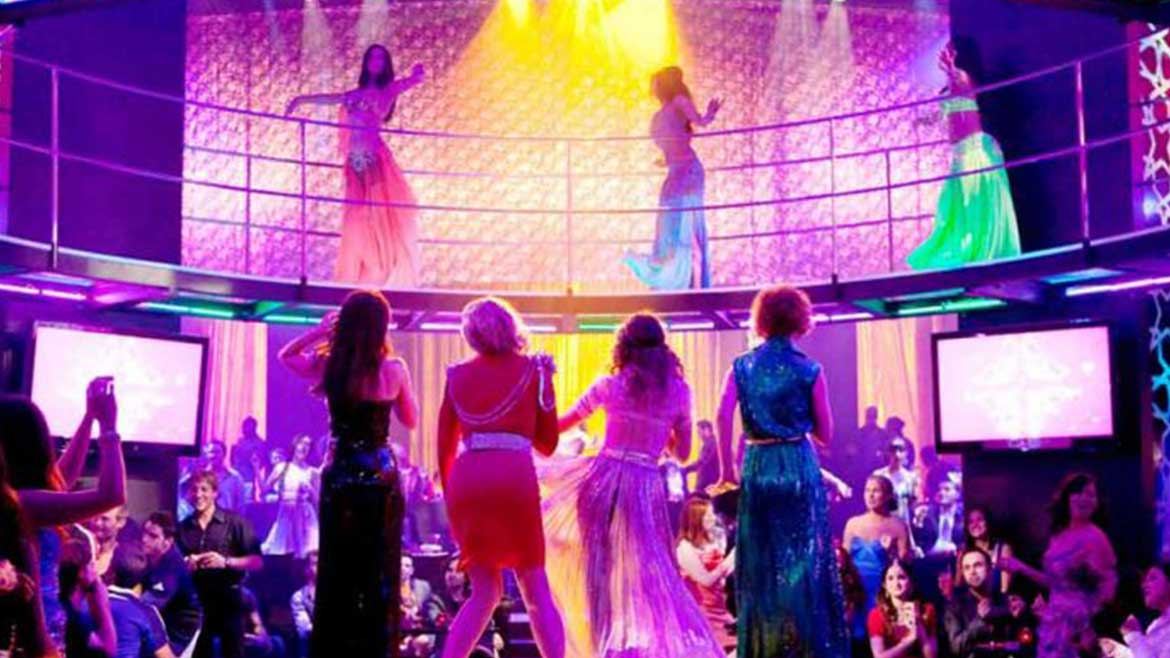 The nightclubs and bars in Dubai understand the word 'partying', and women can leave their jeans in their suitcases while they are out having fun. Several star hotels in Jumeirah allow short skirts, micro-minis, and short dresses in their bars and nightclubs. In some places, you're only allowed to enter if you're 'well-dressed'. Most pubs follow a dress code that requires stilettos, pencil heels, or something with heels, as stilettos are always best. In order to maintain standards, nightclubs in the city implemented a heels-only policy earlier this year.
You can, however, wear flip-flops while partying at a beach club, if you prefer to steer away from heels. Taking advantage of beach parties is also a great opportunity to try out that new swimsuit you've been saving for. 
On the other hand, men must strictly avoid casual wear. The majority of pubs in the city encourage men to wear formal clothing all the way down to their toes.
Happy Hours & Ladies' Night
You can find plenty of happy hours within your budget if you're looking for a way to party within your budget. In the city, almost all pubs (Hi-end & simple) offer happy hour discounts on specific days or even throughout the week. In most cases, these start around 5 or 6 pm and last for two to three hours. Women are literally pampered in Dubai's nightclubs and bars! Ladies' night deals are hugely popular in the city, and it makes sense since women enjoy 50% off on drinks, two-for-one dinners, and even a free cocktail from time to time. In most bars, Ladies' Night happens on Tuesdays or Wednesdays. Other days of the week tend to have fewer deals.
Hotel bars are open from morning until midnight (12 pm)

Clubs open at 10 pm and let you party well into the morning until 3:00 am

The majority of clubs are closed during Ramadan
Dancing and loud music are strictly prohibited in public venues in Dubai, including beaches, parks, and residential areas. Only licensed venues are allowed to host dancing and loud music. To avoid hassles, it is advisable to keep this in mind if you are planning to enjoy the hassle-free nightlife in Dubai. If you play loud music and party in public places, you may be detained by the police.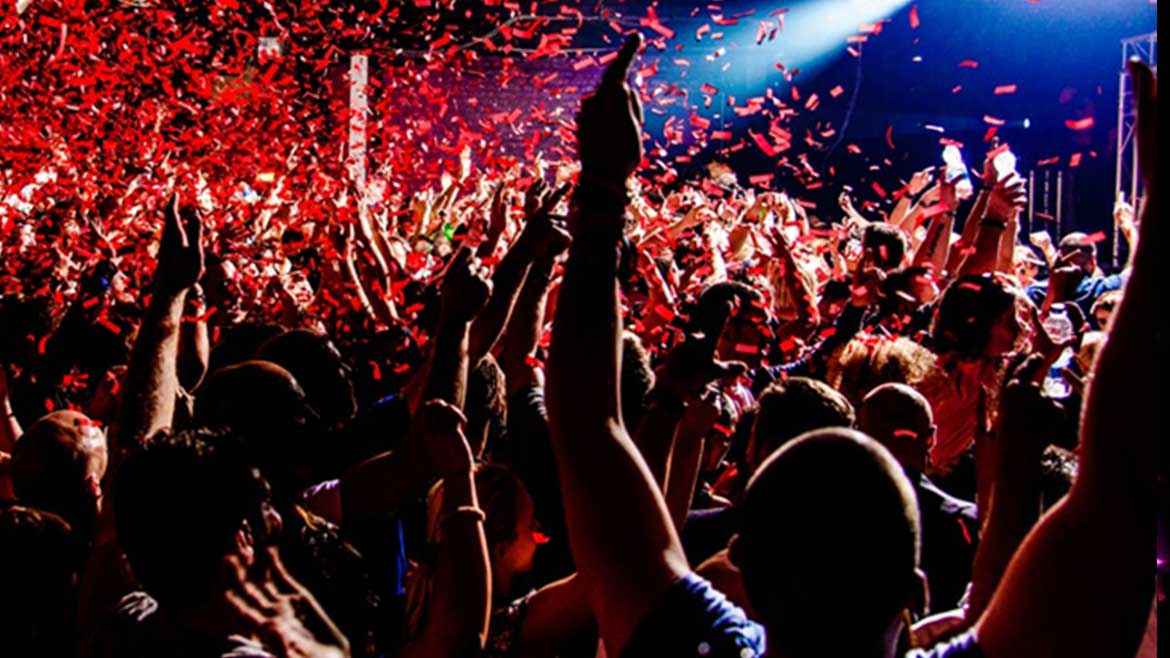 Pubs in Dubai used to be free to enter until recently. However, since nightlife has evolved in recent years, most nightclubs charge a minimum cover charge. But, the positive thing about this charge is that it may also include a free drink.
Final Words
All in all, no matter what kind of traveler you are, Dubai has it all. Whether you're a beach person or a club person, you will enjoy the nightlife in Dubai and rediscover this beautiful city. However, keep these essential points in mind, at all times. They will help you enjoy the nightlife without interruptions.