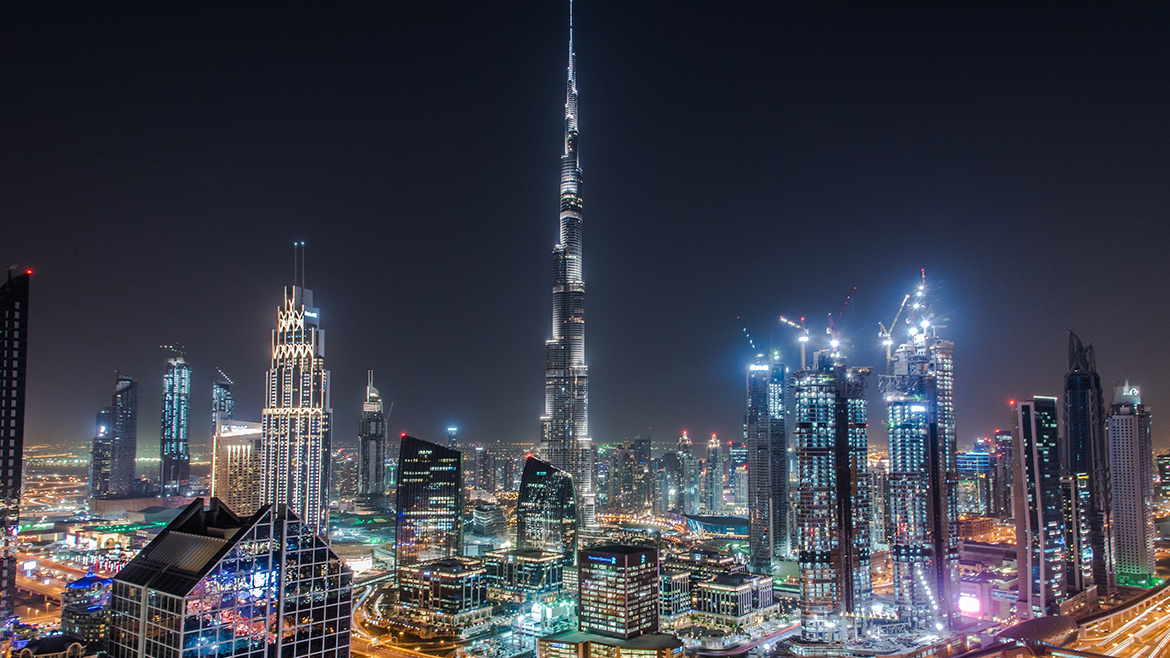 Unlock Dubai Nightlife for Entertainment & Fun
Dubai is famous as the name of the city of gold and also one of the best metropolis cities of the United Arab Emirates. This city brings you many thrilling experiences, and you can enjoy iconic views from the Burj Khalifa top, night shows of desert safari, and spend your holidays at the famous beaches of Dubai. There was a time when people often thought that Dubai was just a deserted island. However, it transformed exponentially with world-class transportation, architectural masterpieces, trader hubs, and an ideal choice for business collaborations. 
Just like daytime traveling fills visitors and Dubai citizens with joy & happiness, the vibrant nightlife in Dubai adds more magic to the fun moments at different places. 
Best Places for Night Outings in Dubai 
Enjoy the View of Dubai's Skyline from Burj Khalifa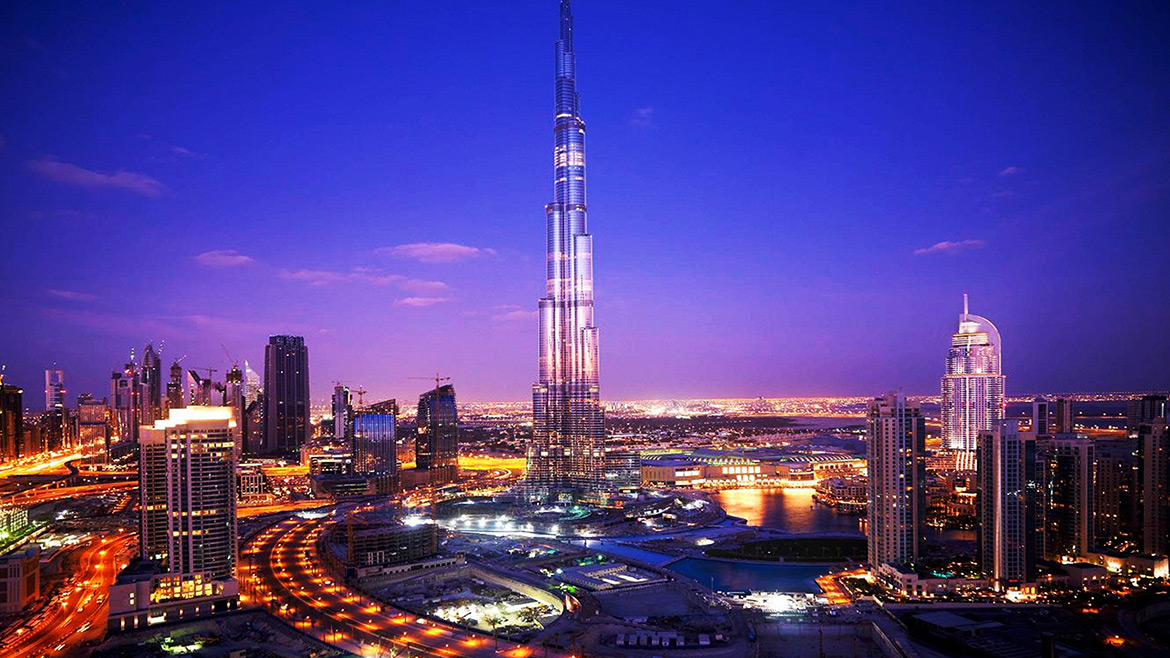 Dubai is famous for its tallest building in the world – the Burj Khalifa. At the top of this building, you will get an iconic view of the whole of Dubai city at night when the whole corner is filled with glittering lights. Burj Khalifa contains 148 floors, and you should definitely escape the city hustle and try walking on the Dubai skyline. It became a famous tourist spot with the grand Armani Hotel, home to several dwellings, lounges, and corporate suites. Watching the landscape view from Burj Khalifa's highest floor brings a lifetime kind of Dubai night life experience.
Visit the Burj Khalifa at night time to enjoy enchanting skyscrapers, illuminating buildings, highways, and Dubai's famous fountain show. 
Address: Mohammed Bin Rashid Boulevard, Downtown Dubai
Timings:   For 124th & 125th Floor:-
 Non-prime hours are from 10:00 am to 3:30 pm and 07:00 pm to 11:00 pm
 Prime hours are 4:00 pm to 6.30 pm
For 148th,124th & 125th Floor:-
Non-prime hours are 07:00 pm, 08:00 pm, and 9:00 pm
Prime hours are 12:00 pm to 6.00 pm 
Phone: +971 4 888 8888
Dubai Fountain Show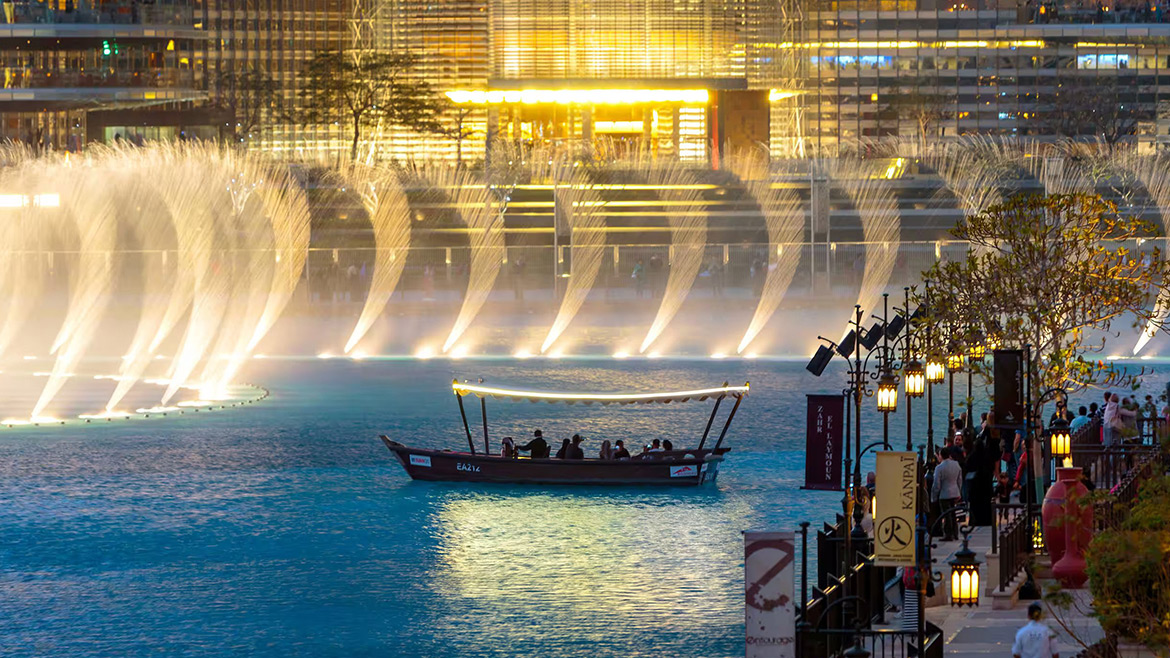 If you ever visit this beautiful Dubai City, there is no chance to miss out on the musical show of Dubai Fountain. The perfect sync of music and water waves fills your mind and heart. You can also capture these moments to make a memory for a lifetime. Dubai Fountain is placed in the middle of Burj Lake and attracts thousands of tourists who spend quality time in the evening to enjoy the best show. 
To get the best Dubai nightlife experience, add this Dubai Fountain Show to your destination list. The show brings 6600 super lights with 25 color projectors that give an illusion of splashing water. Dubai Fountain performs on different themes like classical, contemporary, and Arabic music. At a single time, 22000 gallons of water waved in the air with many colors. 
Address:  Fashion Parking – Dubai Mall – Sheikh Mohammed bin Rashid Blvd – Dubai – United Arab Emirates
Timings: 5:45 PM to 11:30 PM
Phone: +971 4 567 2030
Desert Safari With Barbeque Dinner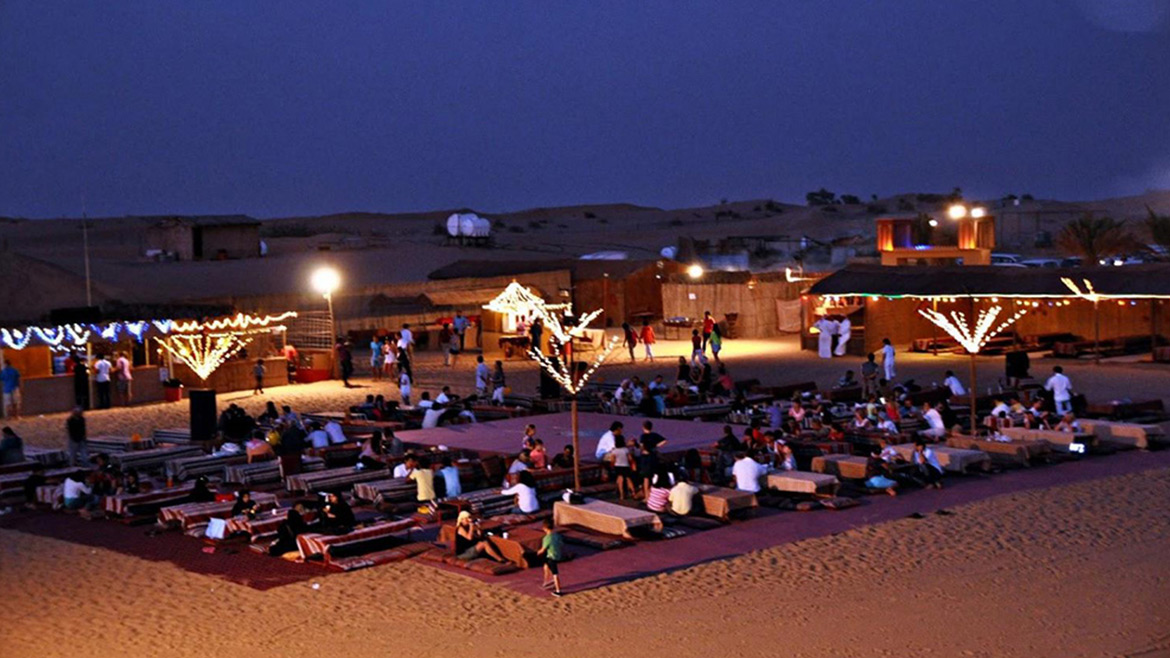 Another thrilling thing to enjoy in Dubai nightlife is the desert safari. Dubai locations fill with a lot of sand everywhere, with such surrounding people introducing the idea of Desert safari. Here, people can enjoy riding a camel and sandboarding on a desert safari. The vehicle then climbs heights of sand dunes crashing down under sandy roads, filling your heart with thrill. At night, they organize an Arabic belly dance which you can enjoy with snacks and exotic drinks.
Address: Room#409 A,4the floor, Al Firoshi Building, Salahuddin Road – Dubai – United Arab Emirates
Timings: 02:30 PM to 09:00 PM
Phone: +971 50 266 1837
Cruise Night at Dubai Marina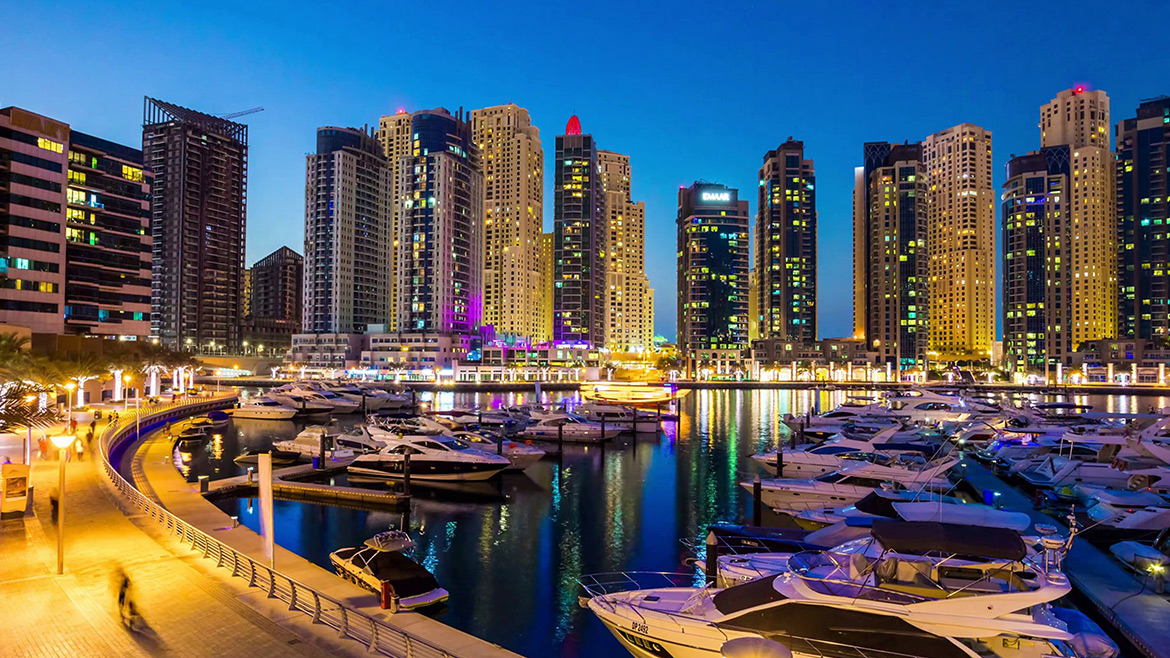 You can spend your night at Dubai Marina by having a dinner cruise where they travel across a different city area. It would be one of the best life experiences to try Emirati cuisines, with an exotic view of Dubai drowned in glittery lightning. Visitors loved to enjoy the perfect ambiance for dinner dates and spending quality time. These ships hold a capacity of 82 guests served by all kinds of hospitality. So, food lovers can end their traveling day by planning a dinner at Dubai Cruise to enjoy beautiful views.
Address: Behind Al Rahim Mosque – Marina Promenade – Dubai – United Arab Emirates
Timings: Open for 24 hours 
Phone: +971 55 155 0769
Dubai Garden Glow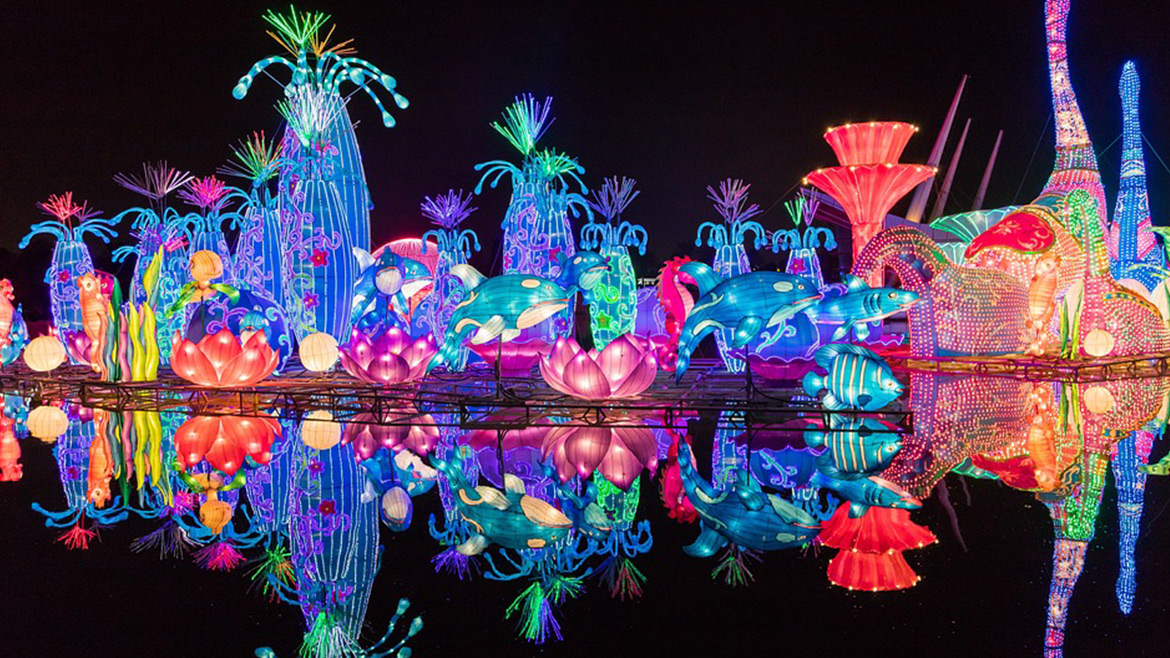 Dubai Garden Glow is the largest theme park-based masterpiece of beautiful crafts. The most interesting part of Dubai Garden Glow is the wonders made with recycled items, crafted in the shape of trees, animals, and replicas of the iconic Burj Khalifa. At nighttime, the whole garden glows with unique light installations making it more attractive for visitors. 
Beautiful illuminating gardens take inspiration from the world's wonder, full of natural trees and unique flowers, and fireworks are more fun. There are more things to explore here, such as Taste Hotspots, Laser Light Show, Talking Tree, Stage Shows, Sparkling Gardens, and regional performances & acrobats that increase the popularity of Dubai Garden Glow.
Address: Zabeel Park, Gate No- 6 & 7 Area – B – Dubai – United Arab Emirates
Timings: 5:00 AM – 10 PM 
Phone: +971 55 918 8126
Final Words!
We, at Dubai Local, will bring more information about new places, restaurants & cafes, and others. Visit these famous places to add more fun to your Dubai nightlife, and you can also explore other places like nightclubs and rock shows depending on your preferences to make the nightlife in Dubai memorable.