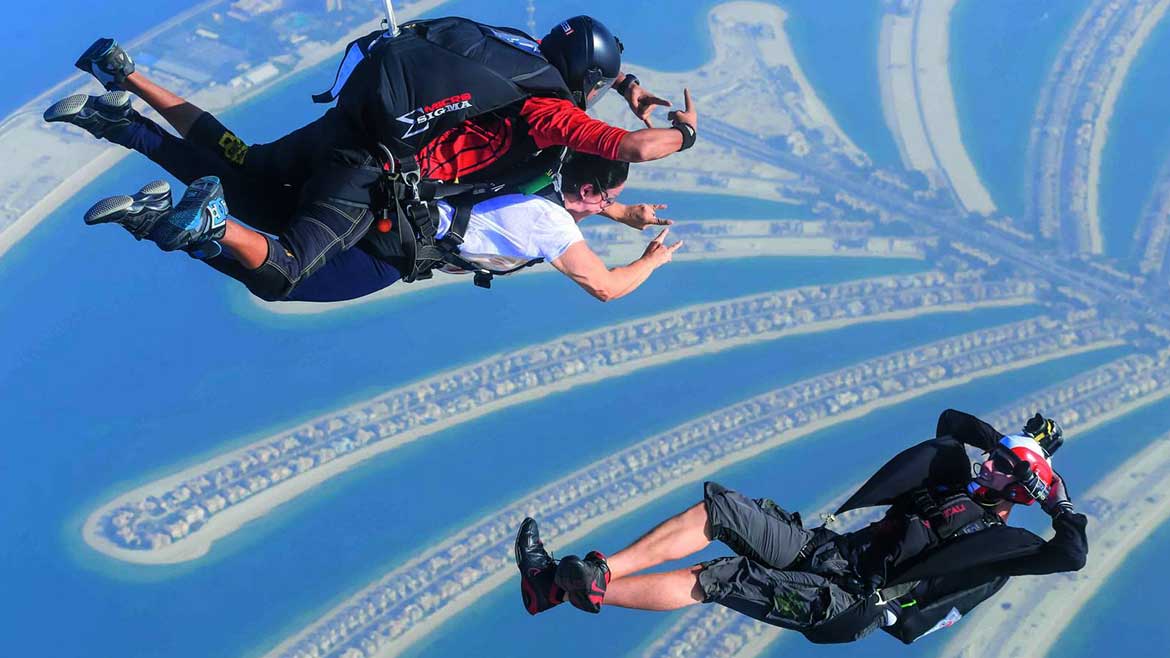 Unforgettable Adventure Sports in Dubai: Thrill-seekers' Paradise
Welcome to Dubai, a city that never fails to amaze you with its extraordinary adventures! If you're an adrenaline junkie seeking an unforgettable experience, you've come to the right place. Dubai boasts a wide range of exhilarating adventure sports that will leave you breathless and craving for more. In this blog, we'll explore the top adventure sports in Dubai that will push your limits and create memories to last a lifetime. Get ready to embrace the thrill and discover the true spirit of adventure in this dazzling desert playground.
Skydiving Over the Palm Jumeirah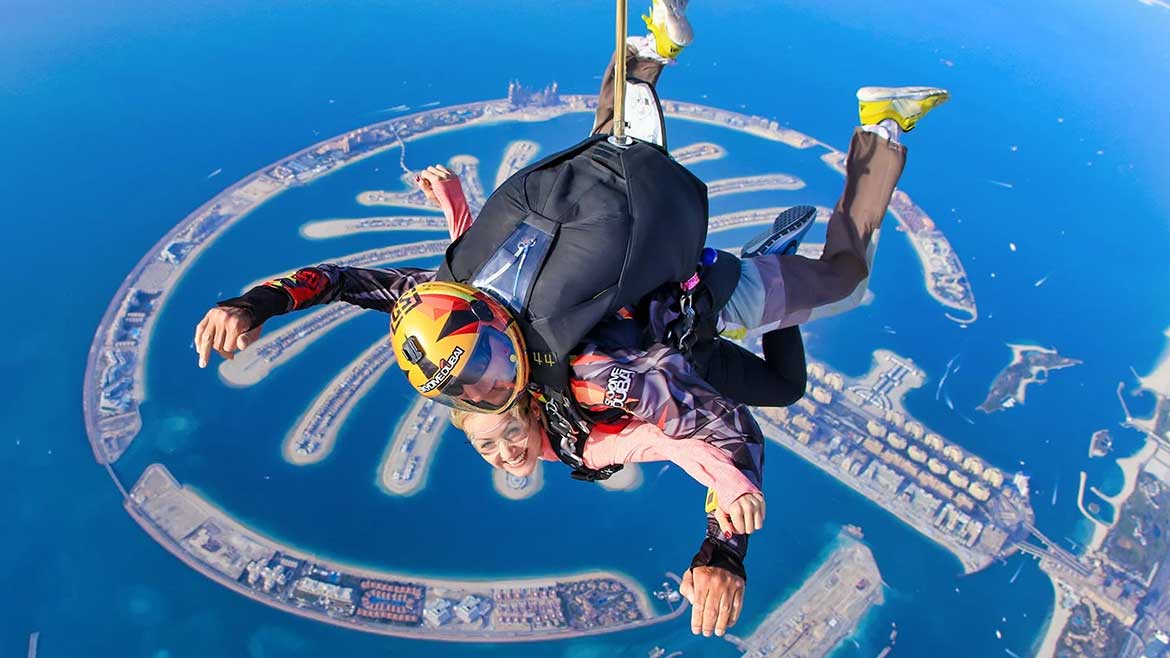 Imagine the rush of freefalling from an aircraft, with the stunning Palm Jumeirah beneath you. Skydiving in Dubai offers an unparalleled experience for daredevils. After a brief training session, you'll be harnessed to an experienced instructor as you soar through the skies. Feel the wind in your hair and enjoy the breathtaking panoramic views of the iconic Palm Jumeirah, 
the azure Arabian Gulf, and the city's futuristic skyline. This adrenaline-pumping adventure sports in Dubai will leave you in awe of Dubai's grandeur.
Dune Bashing in the Desert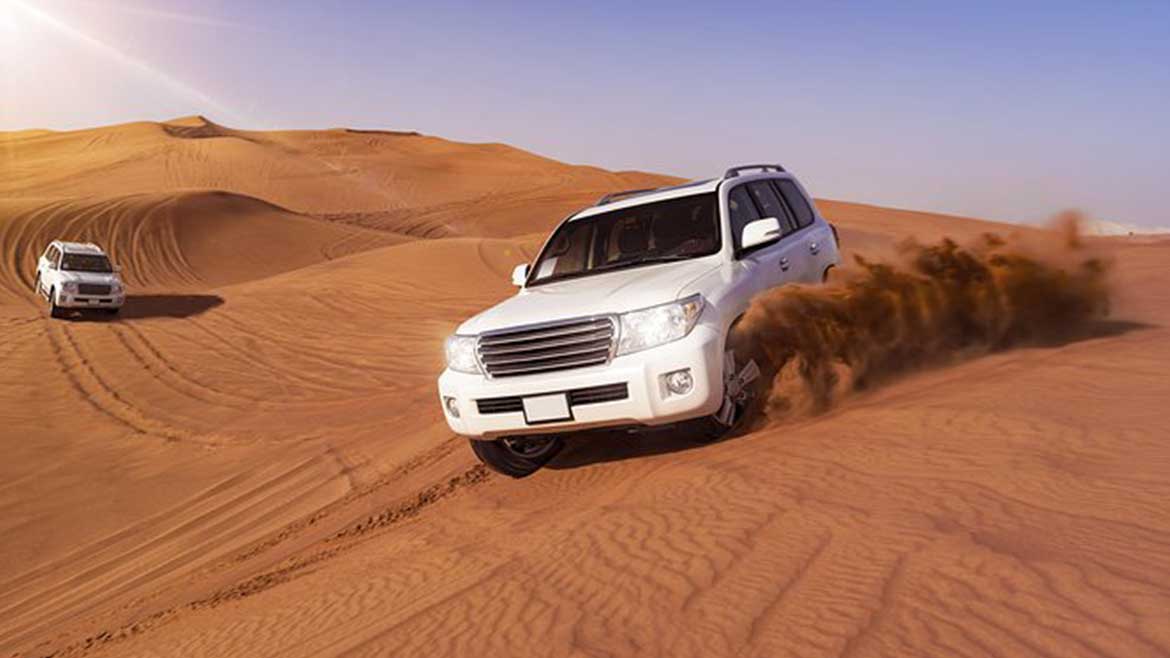 Embark on an exhilarating off-road adventure across Dubai's golden sand dunes with dune bashing. Climb aboard a 4×4 vehicle driven by an expert guide and hold on tight as you zoom up and down the undulating desert landscape. Experience heart-pounding thrills as your driver skillfully maneuvers through the sandy terrain, creating an adrenaline-fueled roller coaster ride. Add dune bashing on the Dubai adventure sports pack for plenty of twists, turns, and exhilarating moments as you conquer the towering dunes in style.
Scuba Diving in the Arabian Gulf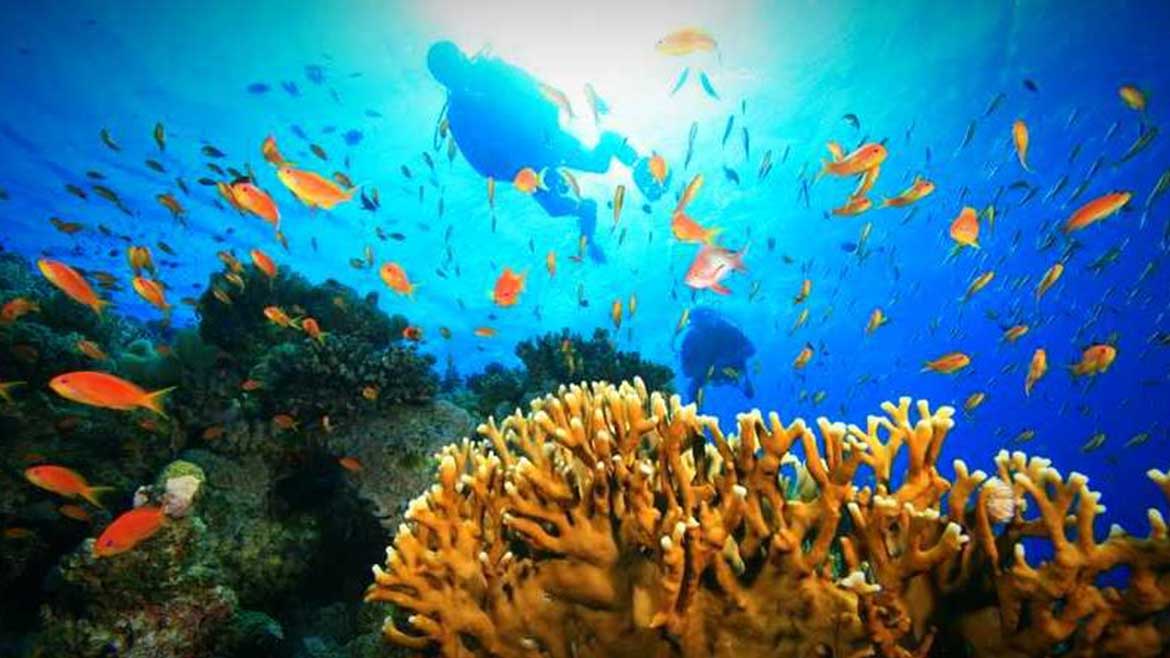 Dubai's coastal waters offer a mesmerizing underwater world waiting to be explored. Strap on your scuba gear and dive into the azure depths of the Arabian Gulf. Discover vibrant coral reefs, encounter an array of marine life, and immerse yourself in a world of tranquility beneath the surface. From colorful tropical fish to graceful rays and even the occasional sea turtle, the marine biodiversity of Dubai will leave you spellbound. Whether you're a beginner or an experienced diver, this underwater must be a part of your Dubai adventure sports pack.
Flyboarding in Dubai Marina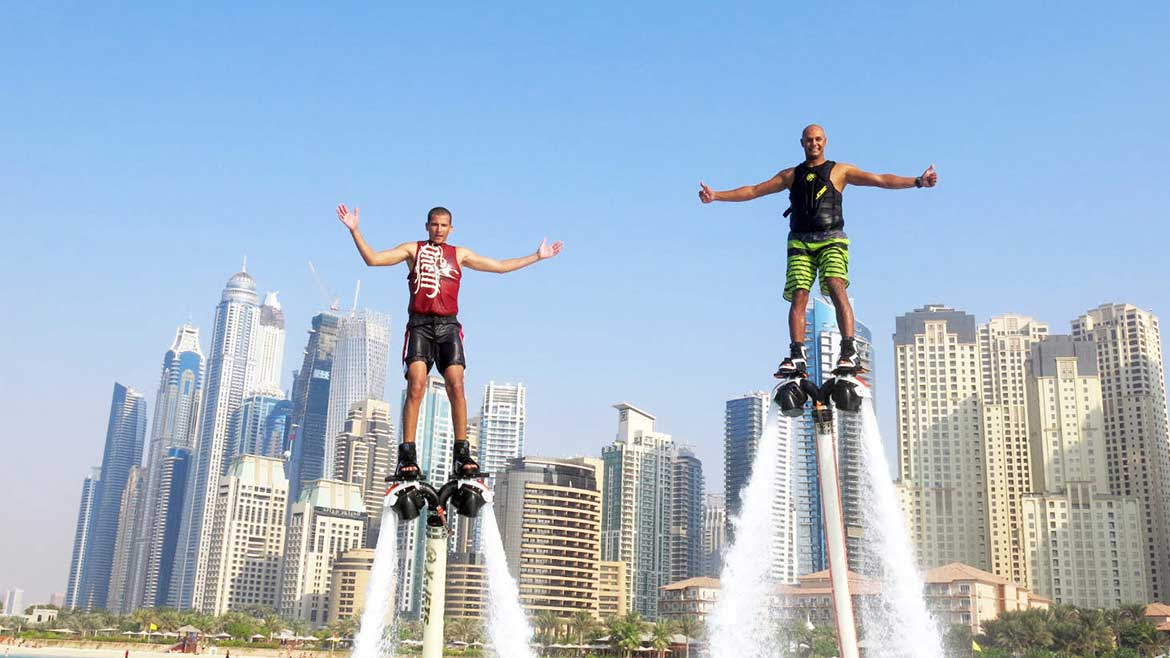 For an out-of-this-world experience, try flyboarding in Dubai Marina. Strap on a jetpack-like device that propels you above the water's surface, allowing you to soar like a superhero. With the help of water propulsion, you'll perform gravity-defying stunts and breathtaking acrobatics. Feel the rush of adrenaline as you hover, dive, and spin in the air, all while enjoying the stunning skyline of Dubai Marina as your backdrop. This futuristic adventure sport will make you feel like you have superpowers.
Indoor Skiing at Ski Dubai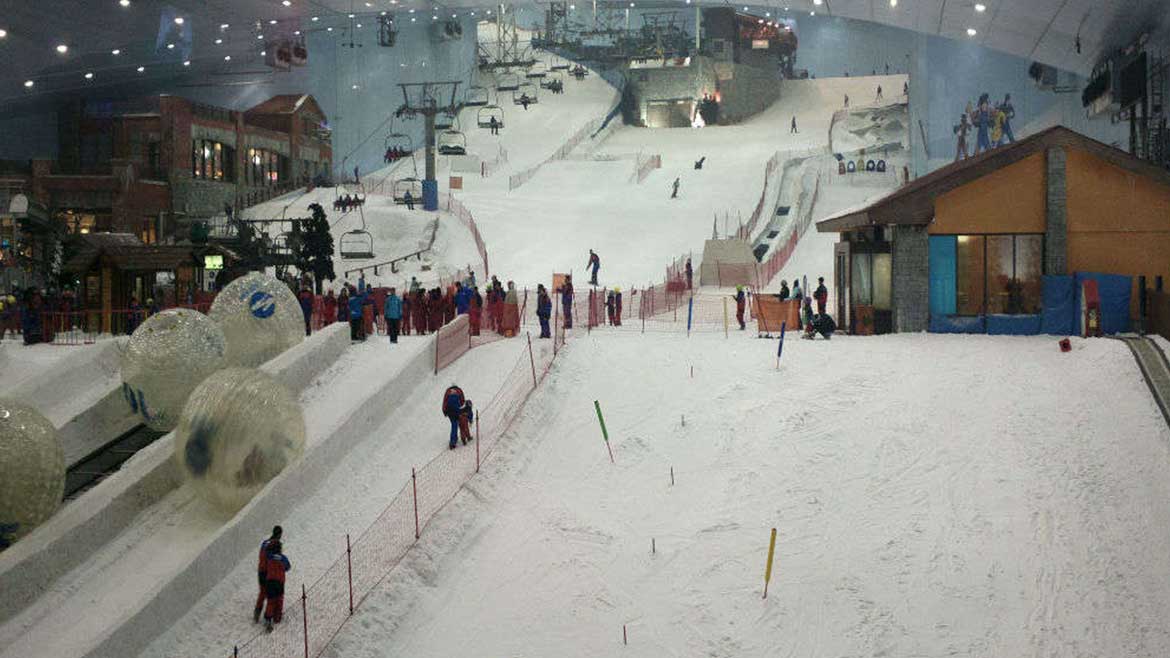 Escape the desert heat and hit the slopes at Ski Dubai, an indoor ski resort located within the Mall of the Emirates. Experience the thrill of skiing or snowboarding on real snow, regardless of the temperature outside. With multiple runs of varying difficulty, a freestyle zone, and even a chairlift, this winter wonderland offers an authentic alpine experience. Whether you're a seasoned skier or a beginner, Ski Dubai provides a unique adventure that's sure to get your heart racing.
Parasailing along JBR Beach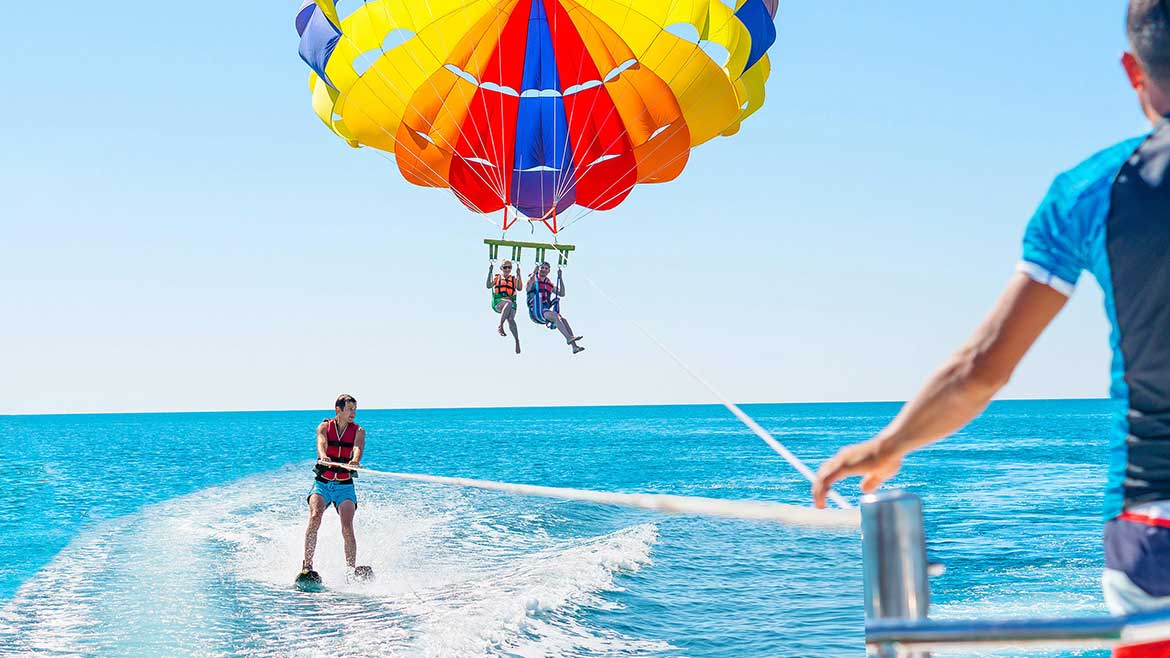 Take to the skies and enjoy breathtaking views of Dubai's stunning coastline by going parasailing along JBR Beach. Strap into a harness, get lifted into the air by a colorful parachute, and feel the rush as you soar above the Arabian Gulf. Admire the dazzling skyscrapers, golden beaches, and blue waters while experiencing the sensation of flying. It's an adventure that combines serenity and excitement in equal measure.
Final Note!
Adventure sports in Dubai offers a wide range of heart-pumping activities that cater to all levels of thrill-seekers. From skydiving over the Palm Jumeirah to flyboarding in Dubai Marina, and from dune bashing in the desert to explore the underwater world through scuba diving, there's an adventure sport for everyone. With its stunning landscapes, state-of-the-art facilities, and unmatched hospitality, Dubai guarantees an unforgettable experience. So, pack your bags, unleash your inner adventurer, and get ready for an adrenaline-fueled journey like no other in