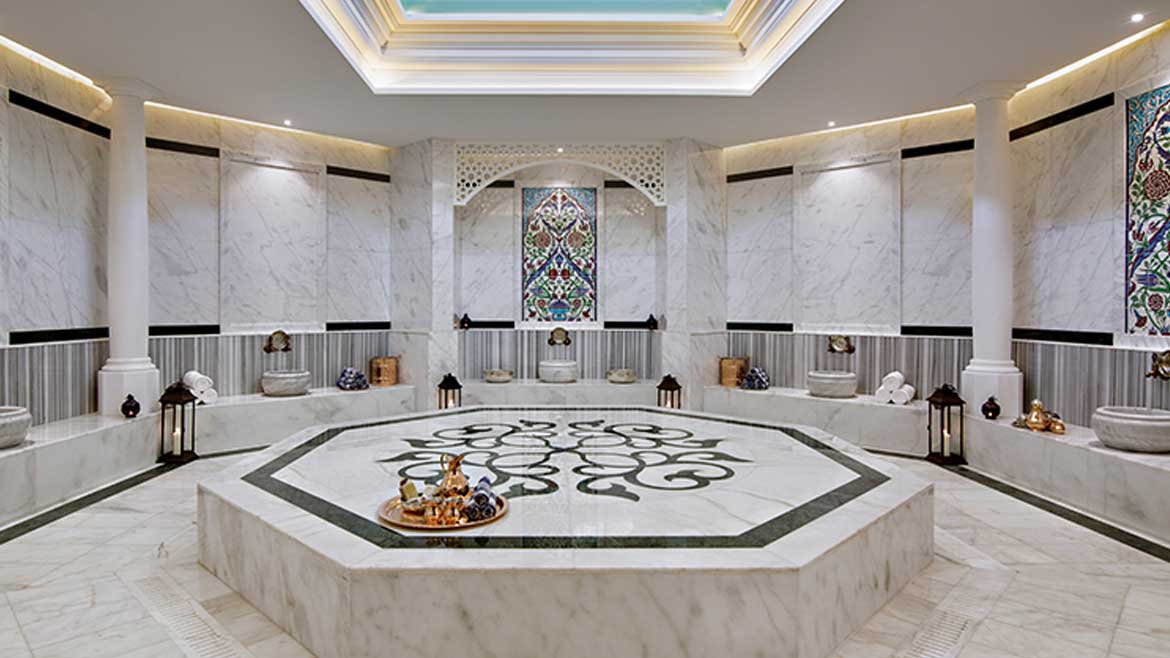 Top Spas in Jumeirah Where You Can Relax
In Dubai, Jumeirah is a popular neighborhood for homebuyers. This waterfront neighborhood includes a thriving coastal neighborhood with shopping centers, eateries, and of course, the beach. Although there is a lot to do in Jumeirah, we occasionally need some alone time. A day spent relaxing at a quality spa in Jumeirah is the perfect way to find some "me" time.
Top Spas in Jumeirah
In Dubai, taking spa breaks is occasionally necessary after long, demanding, and busy workweeks. You'll feel renewed after the complete detox facials, skin treatments, and soothing massages. Spas in Jumeirah Dubai provide various services at various cost ranges. The top spas in Jumeirah are mentioned below so you can get the much-needed rest and relaxation.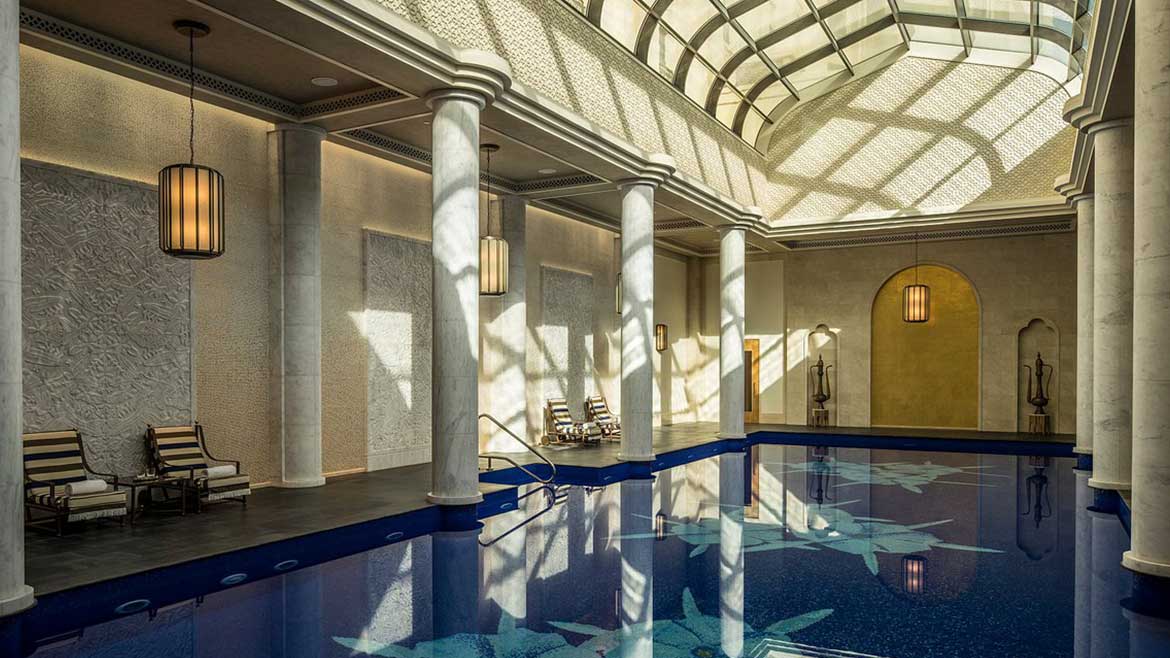 The Pearl Spa at Four Seasons Resort Dubai at Jumeirah is the first spa on our list. The spa's top-notch services and amenities place it among the best on Jumeirah Beach Road. The Arabian Nights A popular full-body massage called a "body treatment" uses the best Arabian oud in its special combination. A Crystal Facial is performed after the massage.
Hot stone therapy for chakra balance helps your body release stress and anxiety while enhancing blood flow and getting rid of pollutants. Dark circles are reduced by the 24-carat skin perfection facial with calming eye gel pads.
Jumeirah 2's Pearl Spa offers energizing treatments to revive and refresh your skin. Among the many amenities of the spa are yoga, aqua thermal experiences, and an indoor lap pool. Before scheduling an appointment at the Pearl Spa, be sure to look into special spa deals.
Location: Four Seasons Resort Dubai, Jumeirah Beach, Jumeirah 2, Dubai, UAE.
Contact: +971-4-270-7777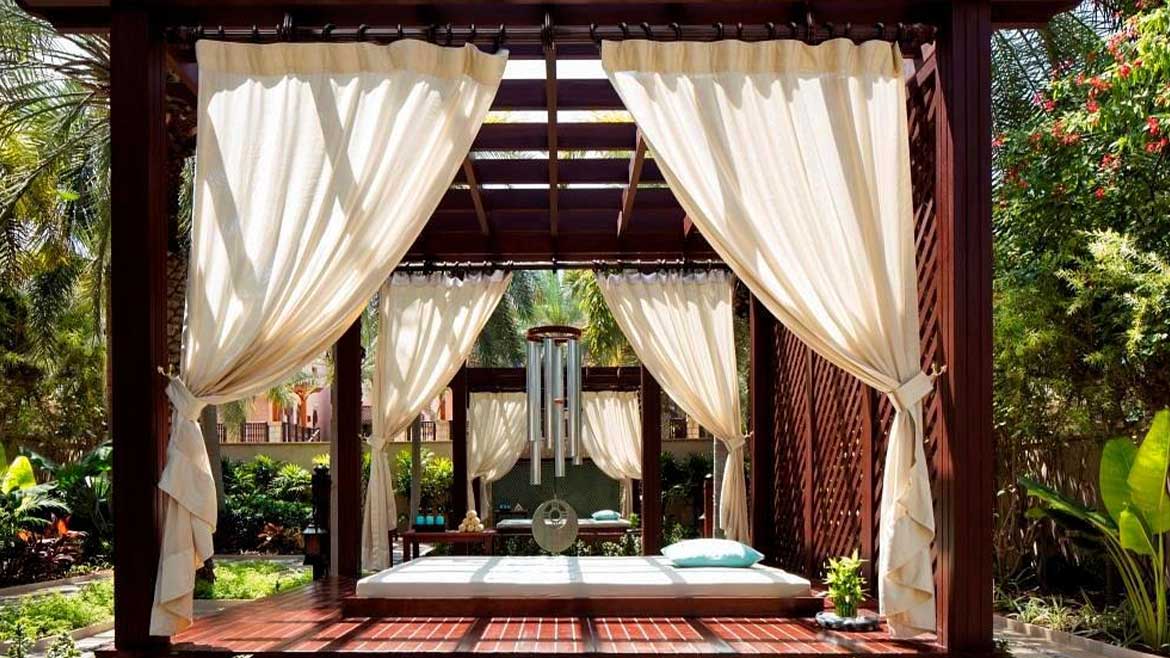 One of Dubai's top spas is the award-winning Talise Spa at the Burj Al Arab. The spa offers heated indoor infinity pools, a Jacuzzi, treatment rooms for a variety of aesthetic procedures, and lavish therapies administered by professionals to help you relax.
A spa vacation at the Talise spa should be at the top of your list of things to do in Burj Al Arab. Two of the five spectacular swimming pools at the Burj Al Arab Talise Spa Jumeirah are located there. To relieve tension, the spa offers a variety of facials, massages, and unique spa services.
Location: 18th floor, Burj Al Arab Jumeirah, Jumeirah Road, Umm Suqeim 3 – Dubai
Contact: +971-4-301-7365
Asalla Spa at Dubai Ladies Club
The luxurious Jumeirah coastline's Ladies Club Dubai offers a necessary retreat to a serene haven where you can unwind and enjoy a calming spa treatment. The Moroccan-inspired Al Asalla Spa offers therapeutic procedures like the Arabic Rasul ritual, Moroccan hammam baths, facials, and other soothing grooming services. You may unwind in a calm setting with the help of the sauna and whirlpool.
Location: 23a Jumeirah Street – Dubai Ladies Club – Dubai – United Arab Emirates
Contact: +971-4-349-9922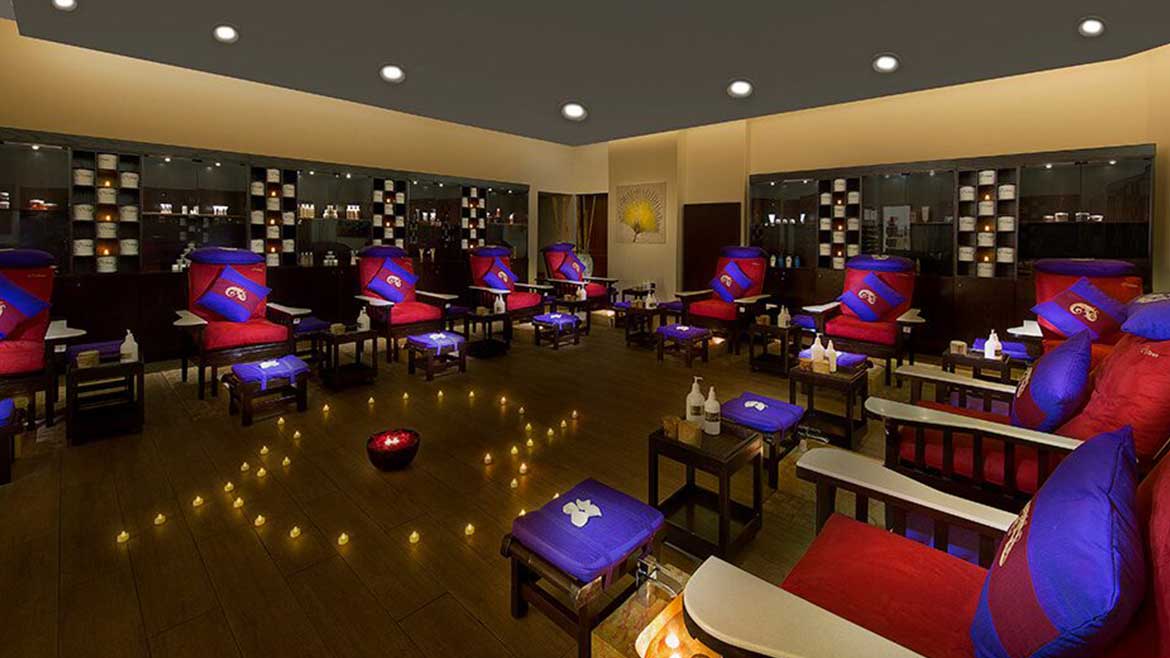 One of the top spas on Jumeirah Beach Road is Toes & Tips Spinneys. The business operates over 34 locations throughout the emirates, making it one of the biggest spa chains in the area. They offer a wide range of services, such as nail care, massages, weight loss plans, body treatments, hair care, and much more.
The various reviving hammam rituals, which have been refined from ancient Turkish and Moroccan customs, gently exfoliate your skin and eliminate toxins, leaving your body feeling calm and renewed. To obtain the greatest spa treatments at a price, look for special deals before making your appointment.
Location: Spinney's, Unit 03 Jumeirah Beach Road – Dubai – United Arab Emirates
Contact: +971-4-349-2981
Yinyang Connection Massage Centre & Spa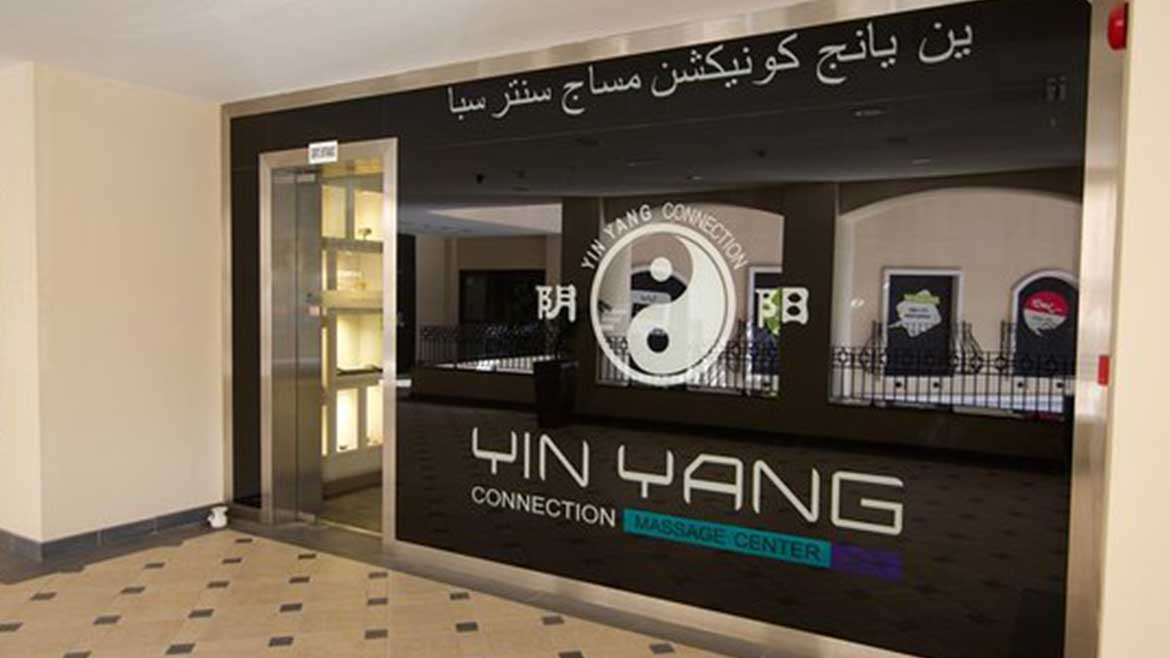 Your spirit and body can be balanced with the use of traditional therapies and centuries-old Chinese massage techniques from Yinyang Connection. Your stress is reduced by the numerous spa services and massage techniques. At the Yinyang Connection spa at the Jumeirah Village Mall, there are many different services offered, including deep tissue massage, cupping, detoxing massage, hair treatments, skin treatments, meridian shiatsu treatments, and much more.
Location: 1st Floor, The Village Mall, Jumeirah Road, Dubai – UAE
Contact: +971-4-385-5155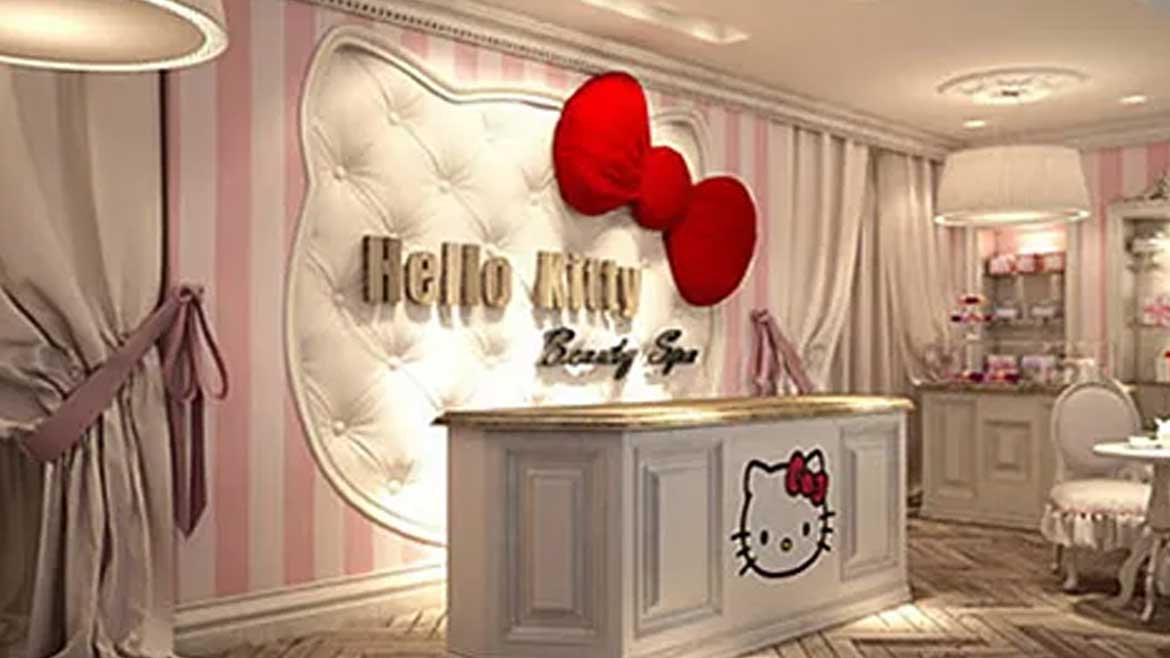 What could be better than treating mom and kid to a spa day at a Jumeirah spa with a Hello Kitty theme? Both children and adults can use the services at the Hello Kitty Spa. Princesses therapies are available to children under the age of 11, while the Queen's treatments are intended for girls 12 years and older. Relaxation and rejuvenation can be achieved through body care and hammam treatments.
Location: 1st Floor Town Center, Shop 18/19, Jumeirah 1, Dubai, UAE
Contact: +971-4-344-9598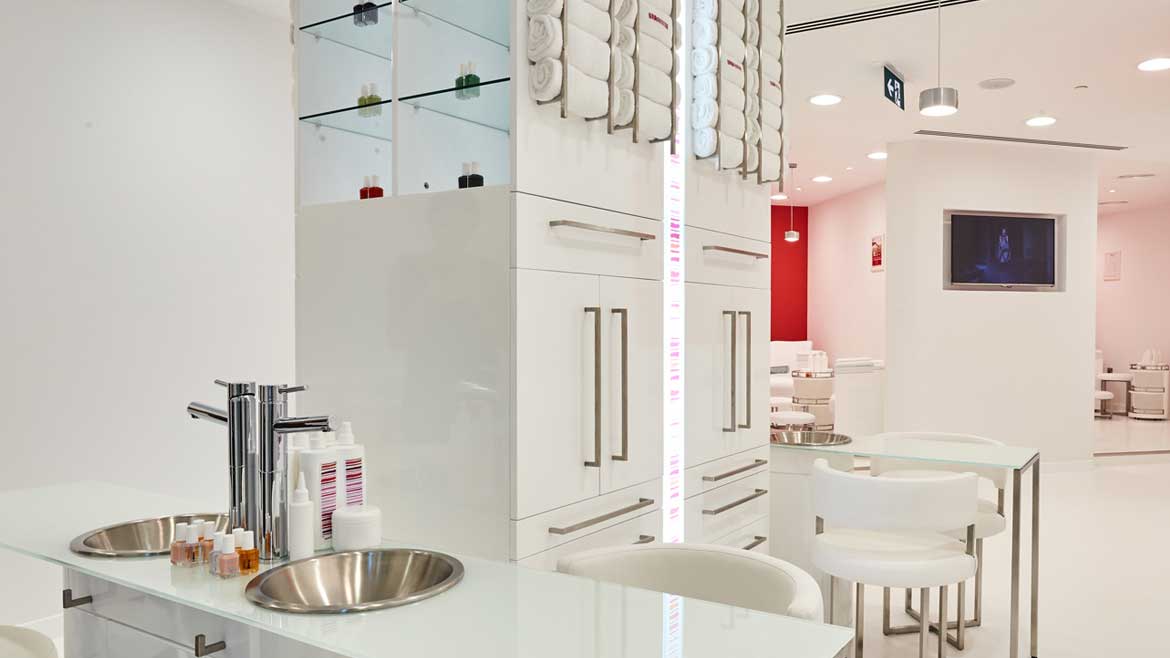 The upscale spa and nail salon Nbar is located on Jumeirah Road and provides a variety of spa and body treatments. Nbar, regarded as one of the top choices for inexpensive spas in Jumeirah, offers a range of spa offerings and additional beauty services including microblading, oxygen facials, and more.
Location: 1st Floor, Palm Strip Mall, Jumeirah Road, Jumeirah 1, besides Real Pilates, escalator right – Dubai – United Arab Emirates
Contact: +971-800-6227