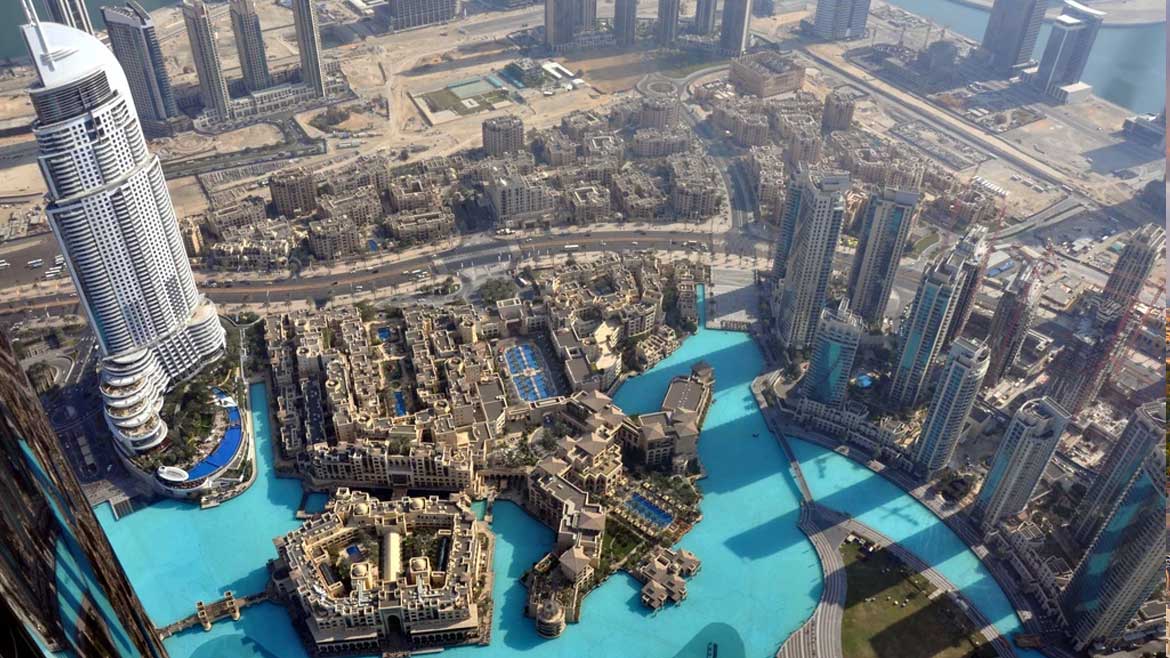 10 Things to Explore in Dubai for Adults
Dubai City is a perfect holiday destination that offers fantastic tourist attractions to explore and enjoy fun activities in Dubai. There are many things any visitors can enjoy with their partner and create memories for a lifetime. Dubai has a rich culture and shares a vibrant Arabic heritage with ancient monuments, the tallest building, and the biggest malls. There is unlimited fun for every age group, including all genders. Pack your bag, make a trip to Dubai city, start an unforgettable journey in Dubai attractions, and make a list of things to do in Dubai.
Hop-on Hop-off Dubai Bus Tour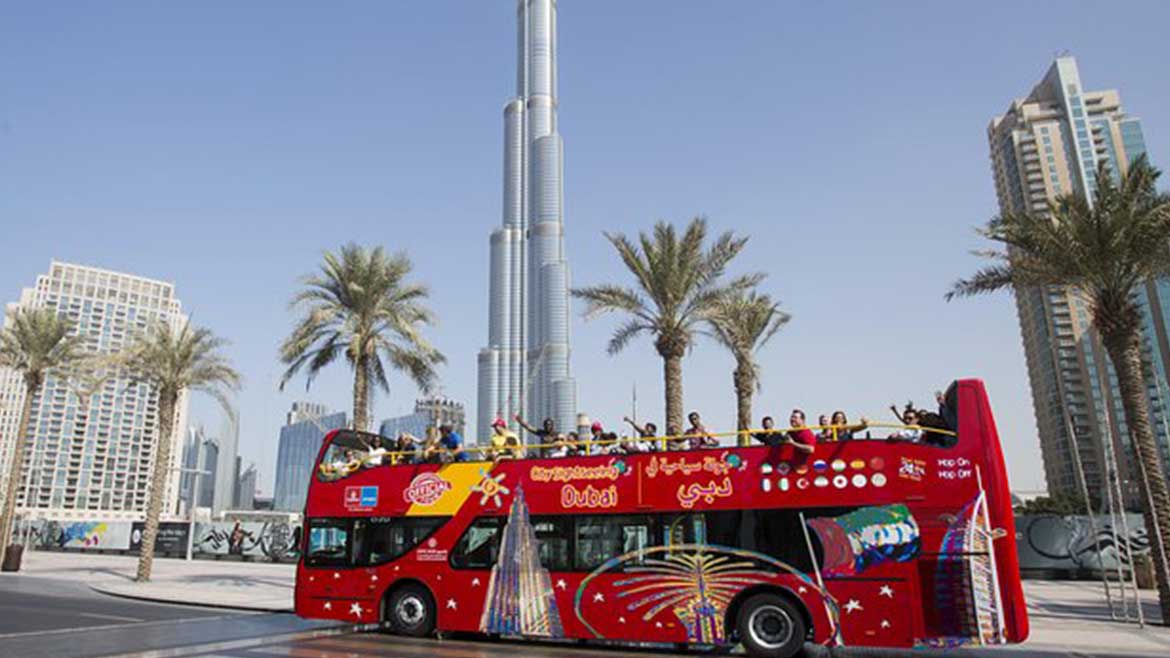 Enjoy the best sightseeing and tour of Dubai city with the Hop-on Hop-off Dubai Bus Tour. It's the best introductory journey for all the new visitors who recently landed in this city of gold. The tour covers all the attractive points of Dubai, including Pier 7, City walk, Spice Souk, Mall of Emirates, Heritage village, and the one & only Burj Khalifa. They provide the flexible option of touring for 72-hour, 48-hour & 24-hour passes also to explore the city from a different angle.
At the Top – Burj Khalifa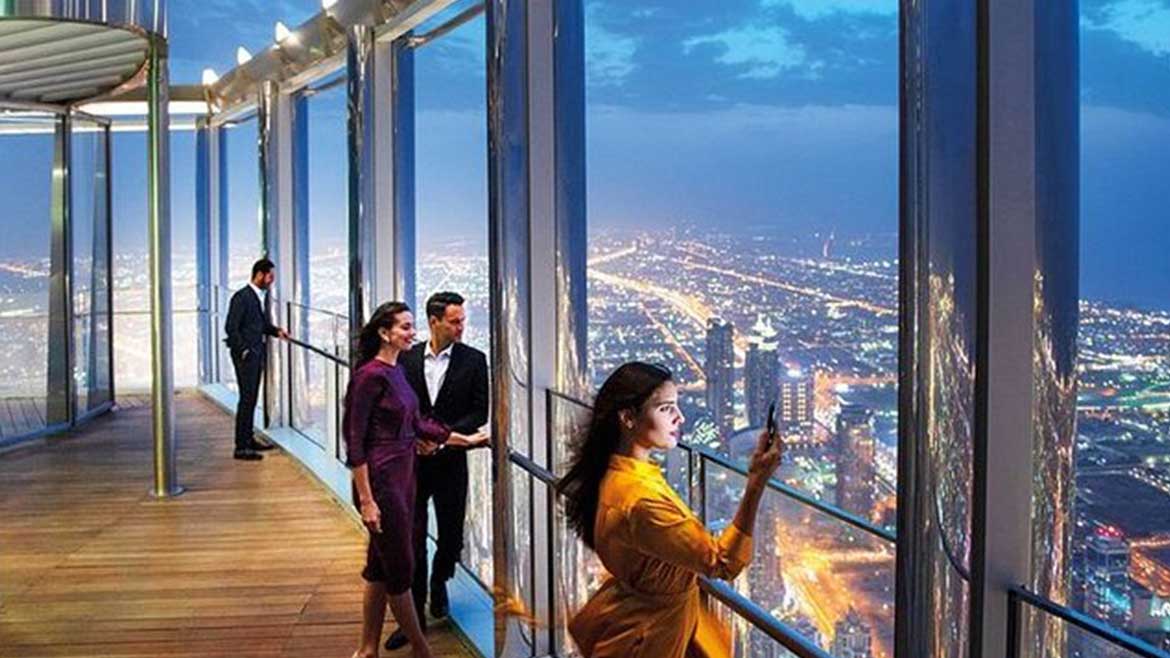 Any Tour of Dubai City is incomplete without the stunning view from the tallest building in the world – Burj Khalifa. The longest observation deck available for sightseeing is on the top of the building. One of the great masterpieces of architecture contains 163 floors; you can imagine the height and astonishing view of the whole city from that top. It is the best place to capture beautiful selfies to keep memories forever with your partners and loved ones.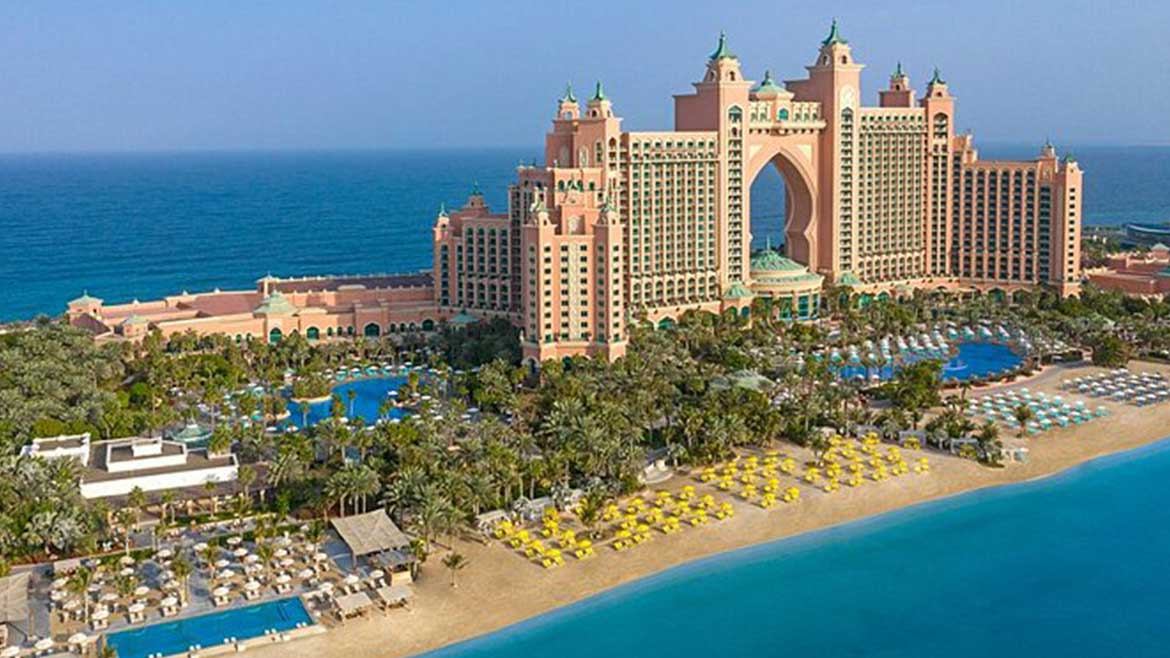 Dubai has an amazing island that will accomplish your dream of exploring oceans. Taking a break at Atlantis, The Palm will be the best decision ever. One of the best popular resorts in Dubai where you can enjoy their hospitality compliments with amazing deals & offerings. Don't forget to explore Aquaventure waterpark featuring splashy water slides filled with thrill & enjoyment. Lost Chambers Aquarium displays an exotic world of marine creatures that fill your afternoon with fun on the beach.
Speedboat Sightseeing Tour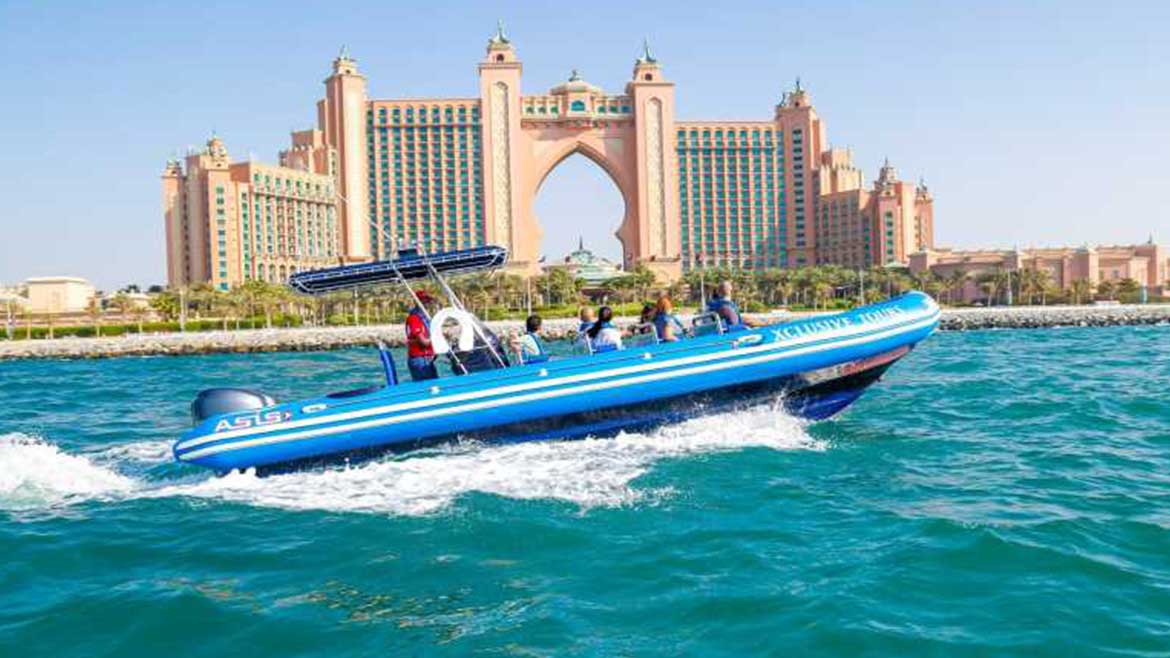 Exploring the beautiful Dubai City on a speedboat tour sounds great! It will add more fun to your trip as you pass through sheik's palaces, Burj AL Arab, luxurious hotel buildings, and glimmering skylines while enjoying the wave of water. Grab a camera and get the best capture of some stunning images of this luxurious city.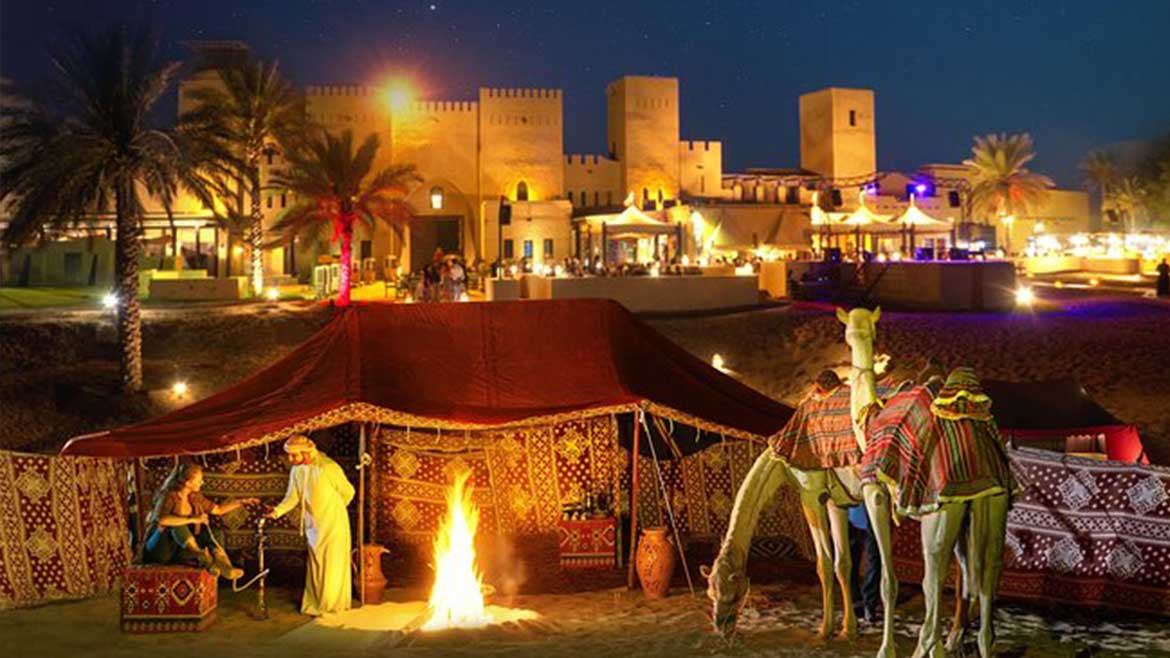 Land of Desert, Dubai offers its visitors a beautiful night at Arabian Desert safari. It's the best place to enjoy traditional Arabic arrangements for your coffee & date in the middle of the desert, along with watching the sunset. Fun activities you can explore here include traditional belly dance with the best drinks, henna painting, Arabic music, and a five-star dinner buffet with shisha to grasp the vibes of the best evening in Dubai.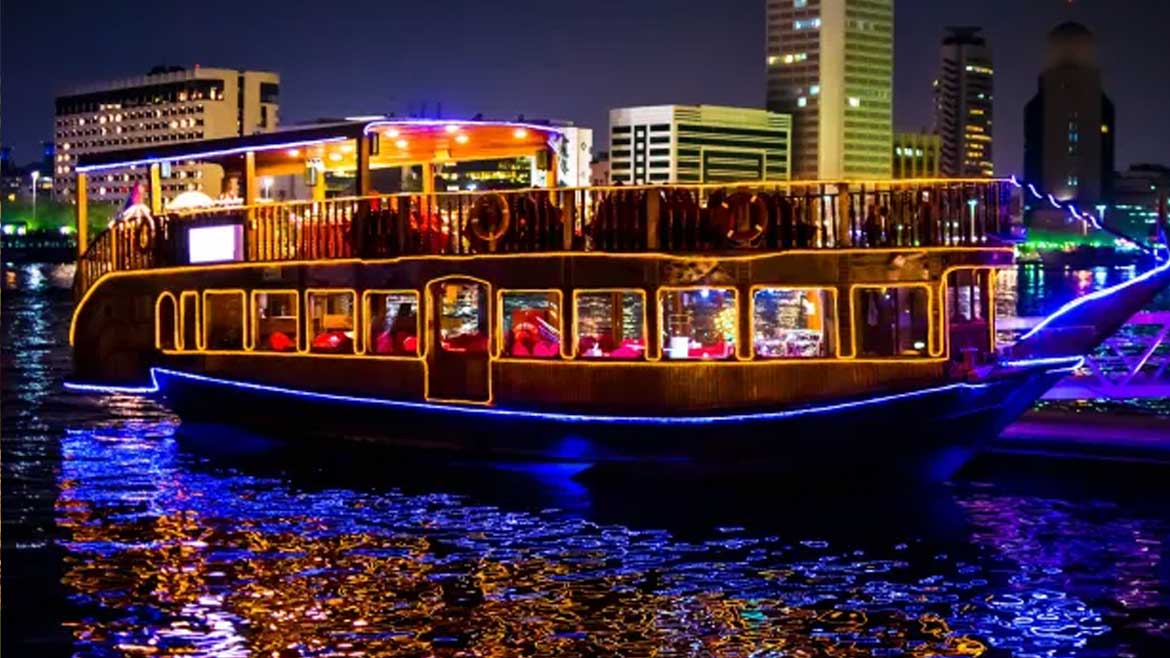 Dinner on a beautiful cruise is the best choice for any romantic date and to catch up with old friends. In Dubai, exploring the sunset dinner cruise is the best pick-up to spend your evening exploring the amazing view of the whole city. You can also try the Dhow dinner cruise that offers special cuisines and sightseeing of famous places in Dubai.
Arabian Culinary Experience at Al Hallab Restaurant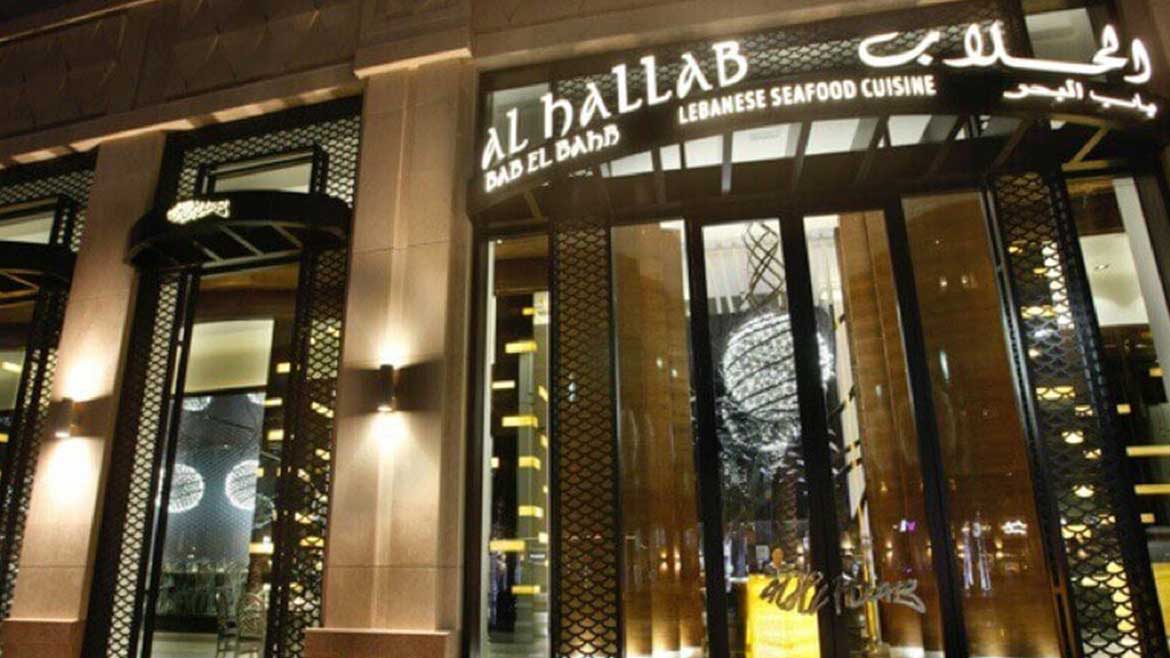 If Cruise does not excite you enough, wait to fill your taste buds with amazing cuisines. Check out AL Hallab restaurant presenting all international cuisine in different styles. It is well known for its menu, featuring delicious traditional mezze, salads, grilled meat, kebabs, desserts, and other popular delicacies.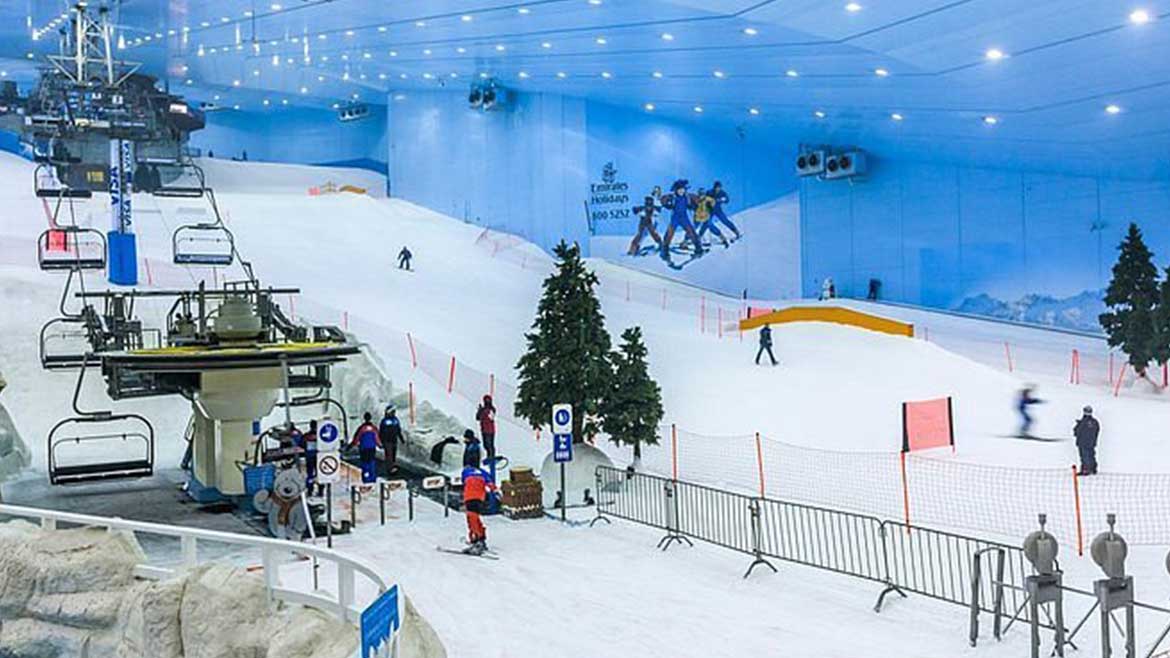 Many of the visitors find it surprising to know that Dubai has an icy place like Ski Dubai. Visit the place to get the ultimate experience of indoor skiing. Get ready for fun snowboarding, ride on a toboggan, and many other ice activities & games. Here, you will get a decent break if you get bored of the heat and desert.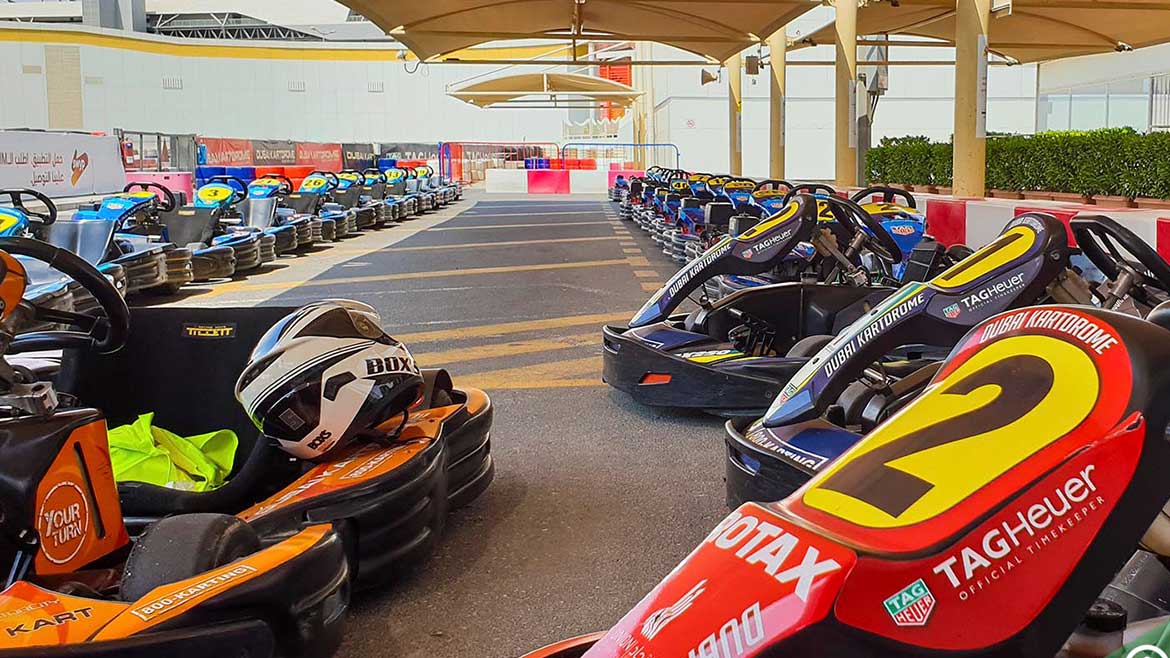 Thrill lovers will enjoy go-karting at Ekart Zabeel; grab your electric cart and enjoy a ride to a state-of-the-art track. Curvy track and speedy carts will talk to air and fill the heat with the thrill of going faster. There will be a competitive race also arranged to add more enjoyment.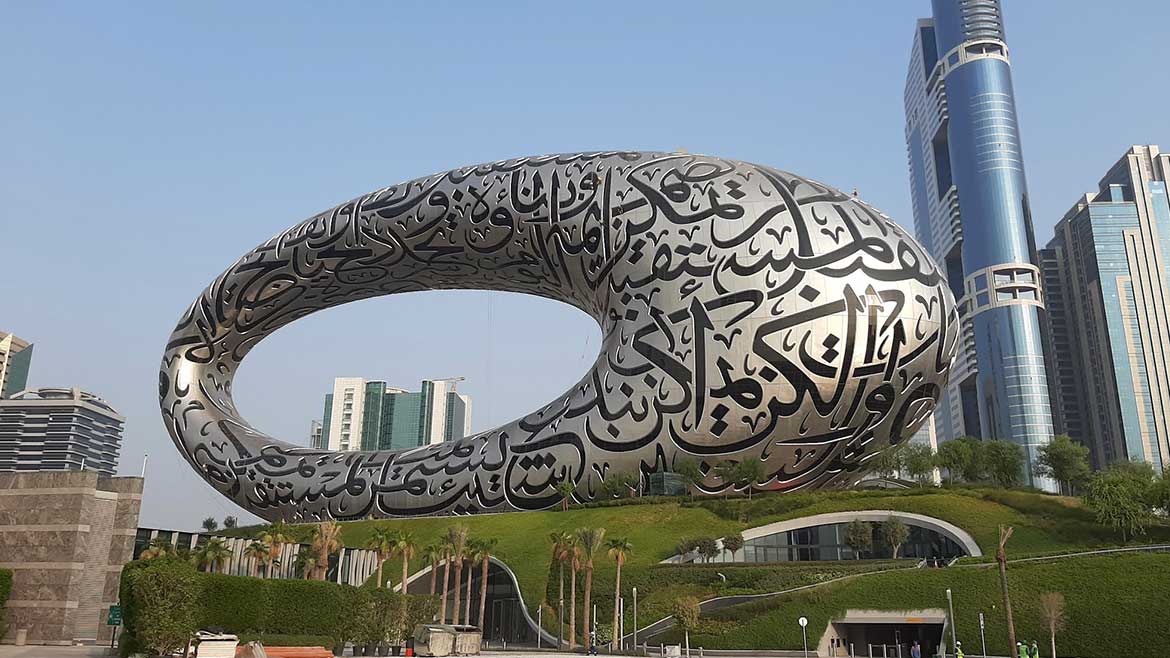 It is one of the architectural masterpieces of Dubai; this artistic place does not hold any pillars. Museum of the Future is a perfect place to experience as visitors can explore immersive future artistic designs that stimulate their senses and force their minds to think more. It is a must-visited place to explore something unique and witness such iconic pieces of art present only in Dubai City. 
Conclusion!
Don't forget to miss out on Dubai Local, a local guide for your trip in Dubai whether you want to visit nearby restaurants, cafes, spas & salons, tourist Dubai attractions, and other fun activities in Dubai to enjoy the best days of your holiday trip & vacations.