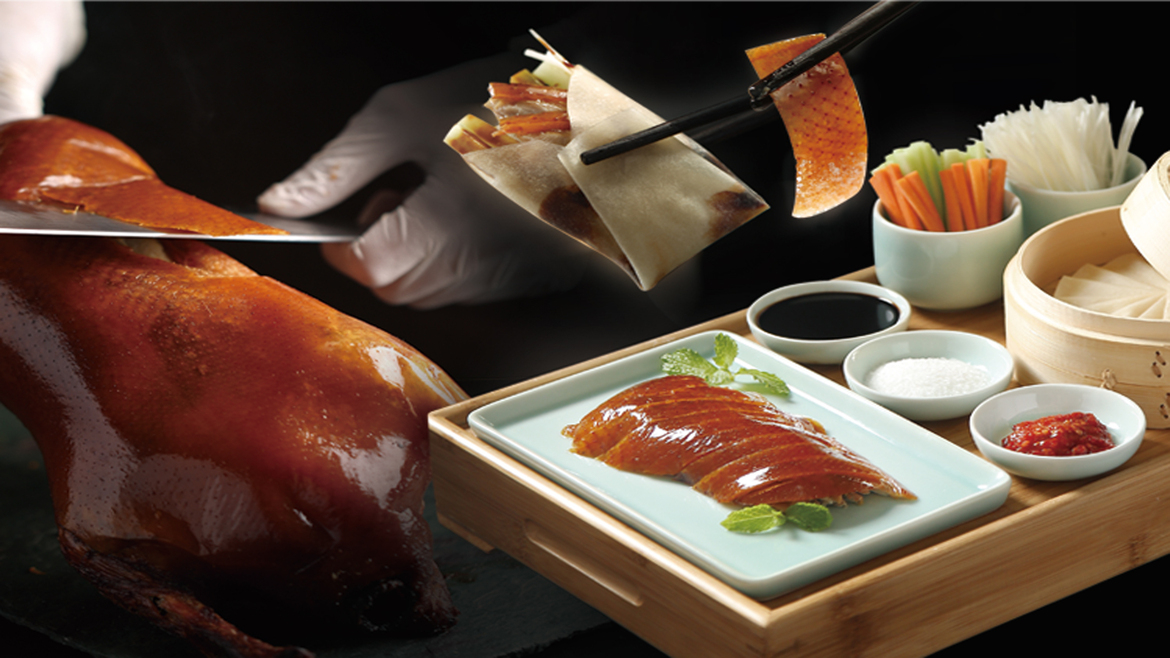 Top Chinese Restaurants in Dubai You Must Try
During the time of Confucius in the late Zhou dynasty, the art of Chinese cuisine was well-mastered. Chinese culinary customs are now becoming more popular in the West. 
Let's look at the list of the best Chinese restaurants in Dubai. 
The Peacock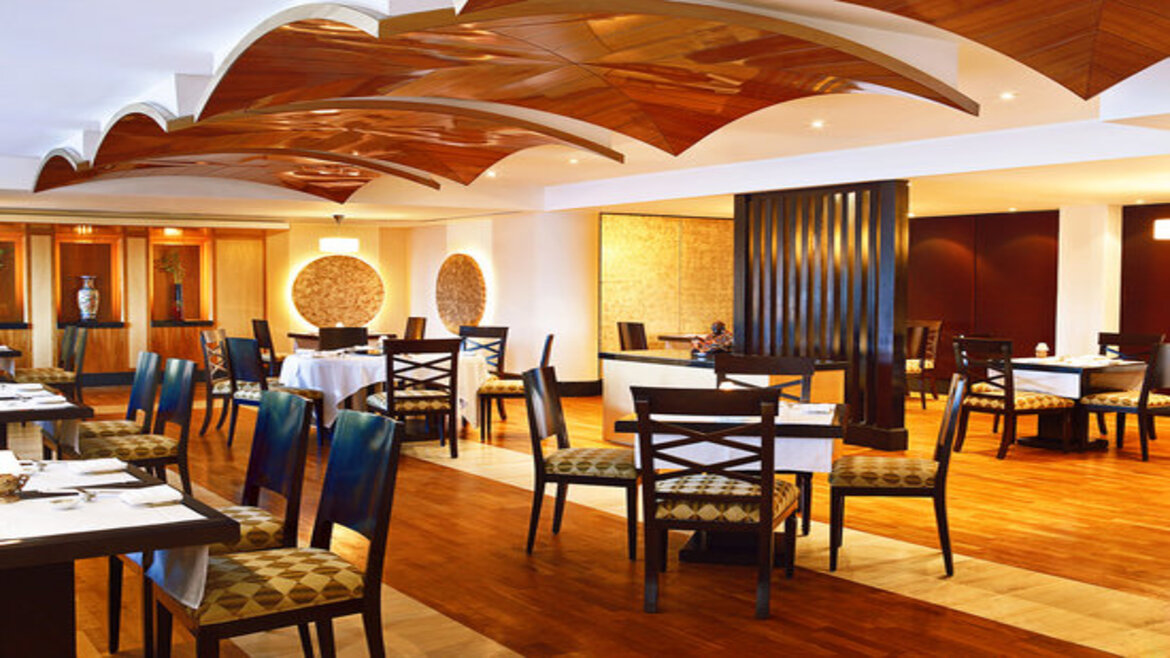 The Peacock is one of Dubai's most well-known Chinese restaurants. It is located on the Sheraton Jumeirah's mezzanine floor and serves a mouthwatering array of Chinese and Szechuan cuisine that is sure to satisfy your hunger. Popular classics like homemade dim sum, Peking duck, crispy sweet chilli beef, and gong bao chicken are prepared by Chef Xiao Jun. The restaurant's zen-inspired design adds to the upscale atmosphere. The contrast in colour is highlighted and you are drawn in by the clean, white dishes that are overflowing with flavorful foods. Enjoy some mouthwatering lamb dim sum (dumplings) or revitalise your palate with some healthy chicken noodle soup.
Address – Sheraton Jumeirah Beach Resort, Al Sufouh Road, Dubai Marina, Dubai 0000, United Arab Emirates
Blue Jade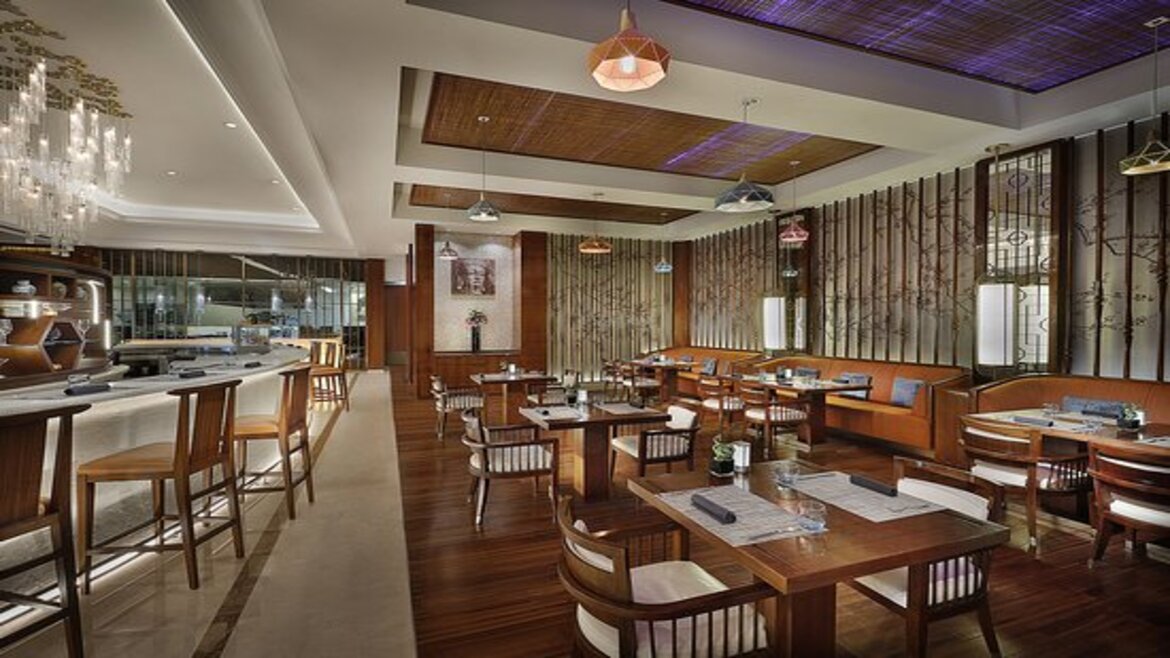 Most people would concur that quality matters more than quantity. Only the best and most varied ingredients are used at the Blue Jade to create inventive dishes that are sure to please even the most discerning diners. From the minute you arrive to the moment you depart, you are treated with genuine Asian hospitality. Try some of the beautiful dishes that the skilled chefs have handcrafted. To create a balanced combination of flavours in your food, they work to perfect the art of harmonising sweet and savoury ingredients. It doesn't matter if it's the Szechuan aubergines with shitake mushrooms or the decadent rice dessert with coconut milk and juicy mangoes on top. Every bite of Blue Jade is certain to give you a taste of China.
Address – The Walk at Jbr | The Ritz-Carlton, Dubai, Dubai 26525,United Arab Emirates
Long Yin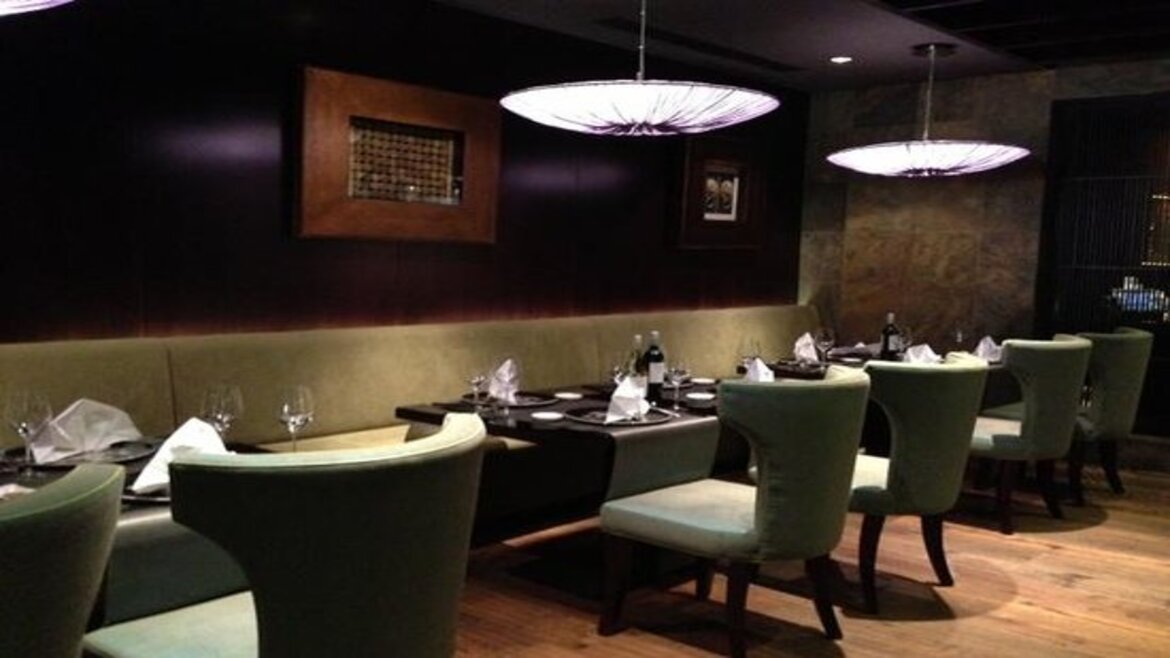 Enjoy the explosions of flavours and fragrances when you try a dish from Long Yin, one of the best Chinese restaurants that is located in the Meridien Dubai Hotel. Even though there are more than 50 different ethnic groups in China, Long Yin specialises in Cantonese and Szechuan dishes. These include sour, crispy duck with hoisin sauce and a decadent fried banana served with ice cream. The timber furnishings give the rooms a rustic atmosphere, while a large statue of a Terracotta warrior graces the entrance. This appears to take visitors on an enchanted tour of the East while serving them a choice of cuisines. At the table, several of these delicacies are skillfully carved. The lime green sofas offer semi-private seating options where one can unwind. Experience the outstanding wine variety available here, which features imports from France, Chile, Spain, Italy, and Portugal.
Address – Le Meridien Dubai | Airport Road, Dubai, United Arab Emirates
Shanghai Chic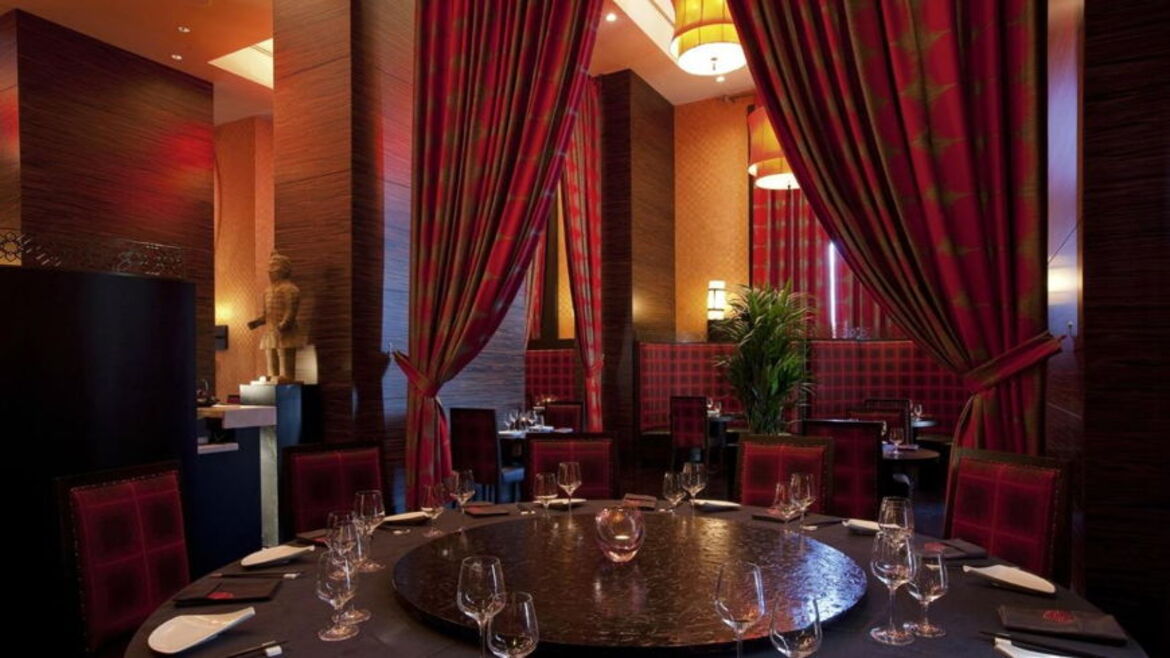 Shanghai Chic aims to provide a traditional menu of bespoke Chinese classics with its purple and black colour scheme, exquisite furnishings, and statues symbolising ancient warriors. The Asian Chinese restaurant, which is a part of the Movenpick hotel, is the ideal location for any event. In addition to serving specialities like xiao long bao (pork dumplings served in a wonderful broth) and chicken in a sweet chilli sauce, they frequently hold theme evenings. Enjoy the companionship of wonderful friends and family while surrounded by delicious food. Make Shanghai Chic in Dubai your go-to dining destination.
Address – Movenpick Hotel Ibn Battuta Gate Dubai | Adjacent to Ibn Battuta Mall, Dubai, United Arab Emirates
Mekong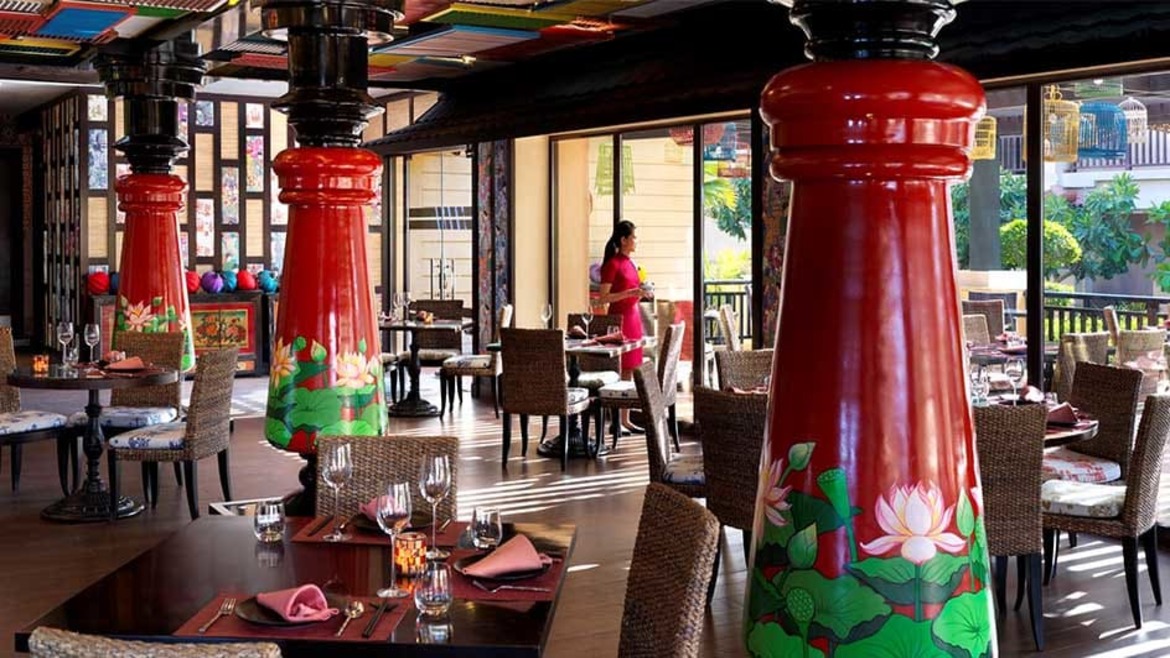 At Mekong, the Antantara resort's specialty dining establishment, guests can sample the cuisines of China, Vietnam, and Thailand. Mekong, which takes its name from Southeast Asia's fabled river, adds a unique twist to classic dishes that you may enjoy time and time again. Sit down at an oriental-style table to enjoy these genuine eastern delicacies. Alternately, pick a rickshaw-style seating configuration. There is also a private dining area that may be reserved for more private parties. Try the steamed sea bass or the sweet and sour vegetable medley with tofu, pineapple, onions, and cherry tomatoes.
Address – Anantara Hotel Dubai The Palm | Anantara The Palm Dubai Resort, Dubai 71607, United Arab Emirates
Yuan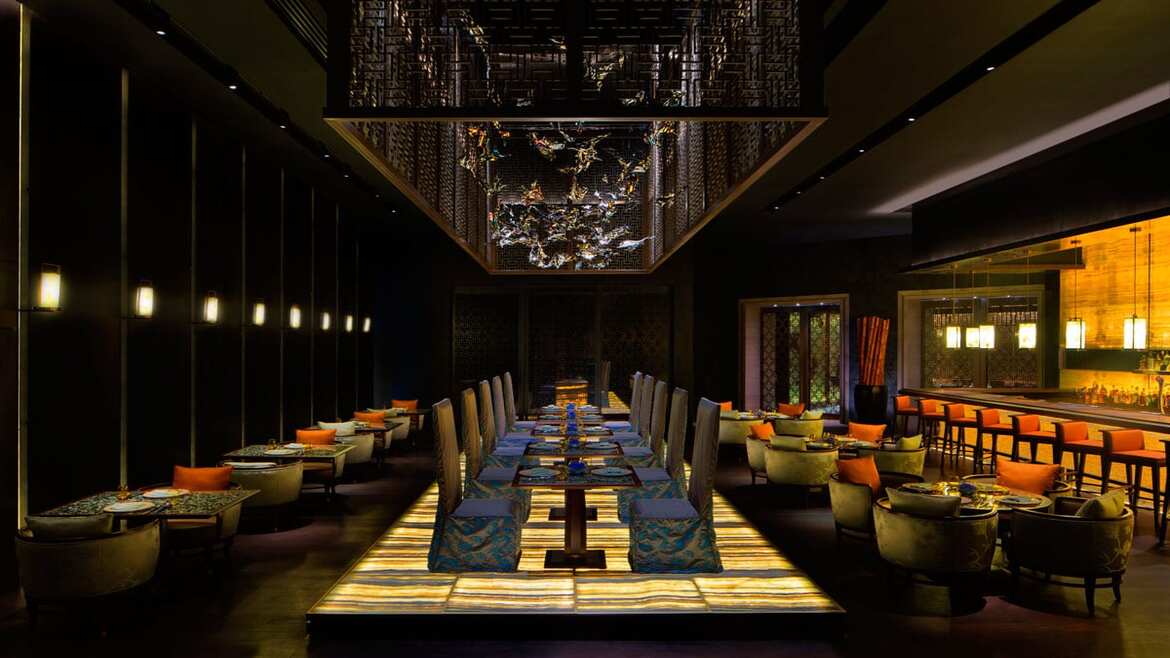 Award-winning restaurant Yuan is the pinnacle of opulence. It is one of the best Asian Chinese restaurants in Dubai. Yuan is a veritable paradise for social butterflies, whether you're dining in one of the opulent seating rooms or mingling at the bar. Enjoy a variety of exquisite meals, such as the Szechuan green beans cooked with chicken, in privacy in the more discreet corners of the restaurant. Additionally, there is the delectable corn custard dessert, which combines corn with sweet milk and flaky coconut sorbet. Anyone under the age of 10 is prohibited due to an age restriction. Yuan is therefore the perfect place for close friends to get together while enjoying modern Chinese favourites and thirst-quenching drinks.
Address – Crescent Road | Atlantis, The Palm, Dubai, United Arab Emirates
Bamboo Lagoon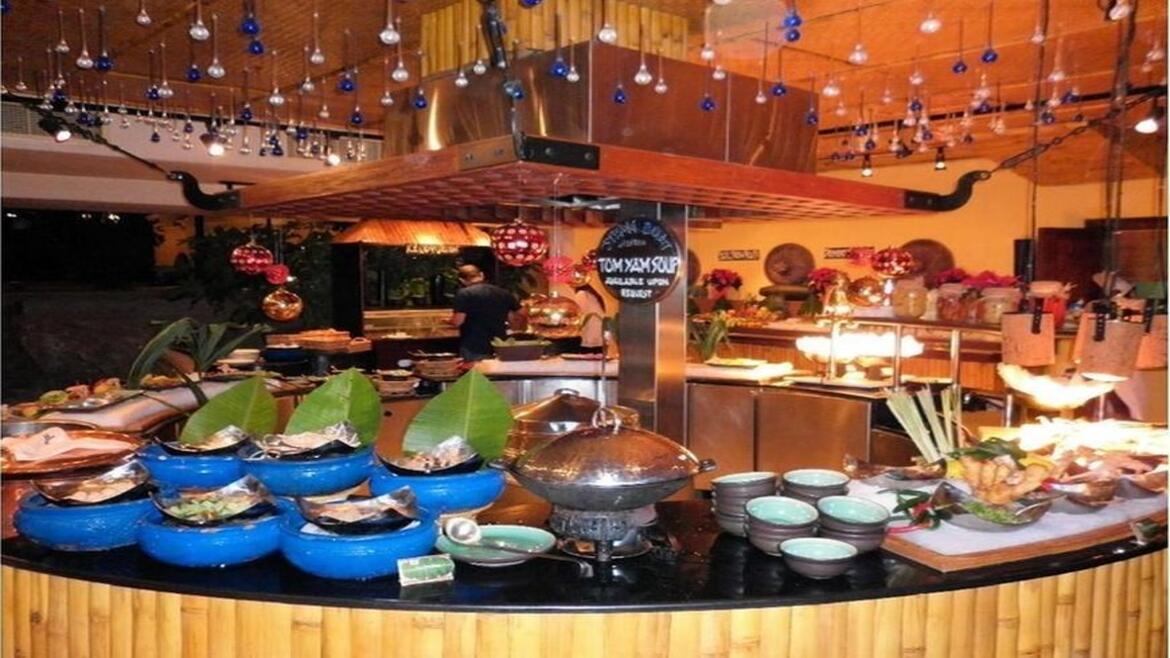 Bamboo Lagoon offers a menu of not only Chinese but also Thai and Indonesian foods that, when consumed, inspire sensations of absolute joy. These meals are served with a delectable blend of exotic and lively flavours. The restaurant, which is part of the Marriot, features numerous buffet food stations with specialised chefs preparing your cuisine at each station. The Bamboo Lagoon's tranquil setting is enhanced by its live performances by up-and-coming musicians. Additionally, there is a bounce house, which is intended to keep kids occupied while giving parents a well-deserved break. Customers can eat well-known staples like fried dumplings and seafood medleys. As the enormous traditional fans, greenery, and statuesque decorations are displayed, the accompanying design will wow you.
Address – Marriott Hotel, Dubai, United Arab Emirates
For more information on the best Chinese restaurants in Dubai, follow the Dubai Local for significant updates.