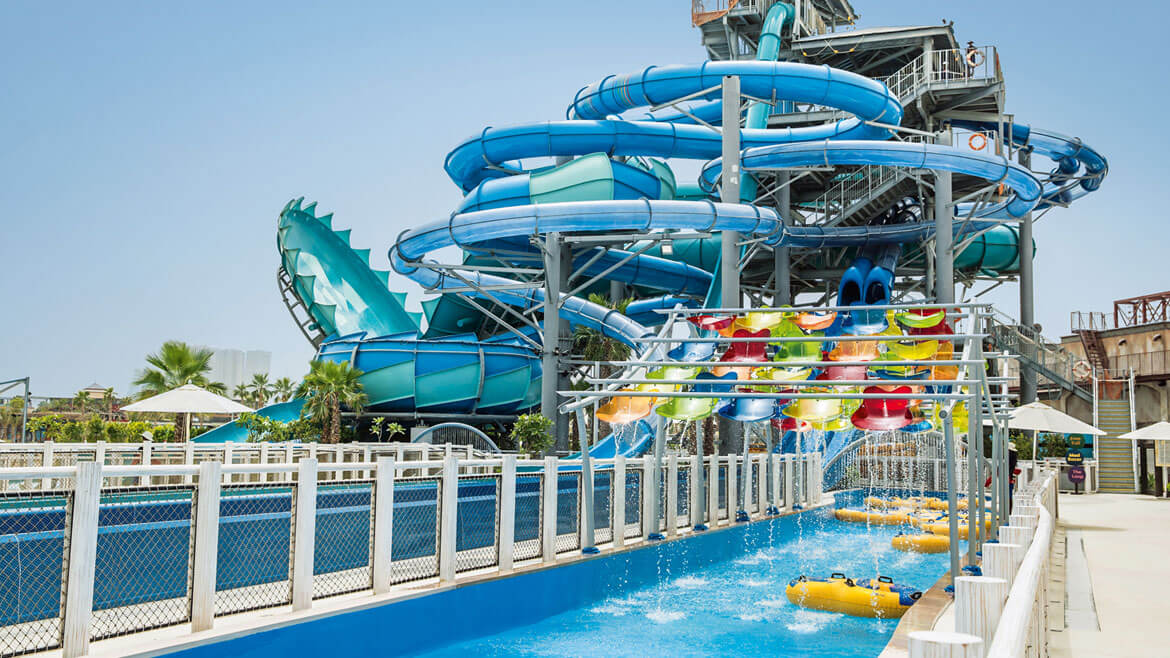 An Adventurous Guide to Laguna Waterpark La Mer
Laguna Waterpark – Soak up the pleasure
La Mer, one of Dubai's hottest shopping and entertainment destinations, offers a wide range of services, including excellent dining, a beachside waterpark, and retail therapy.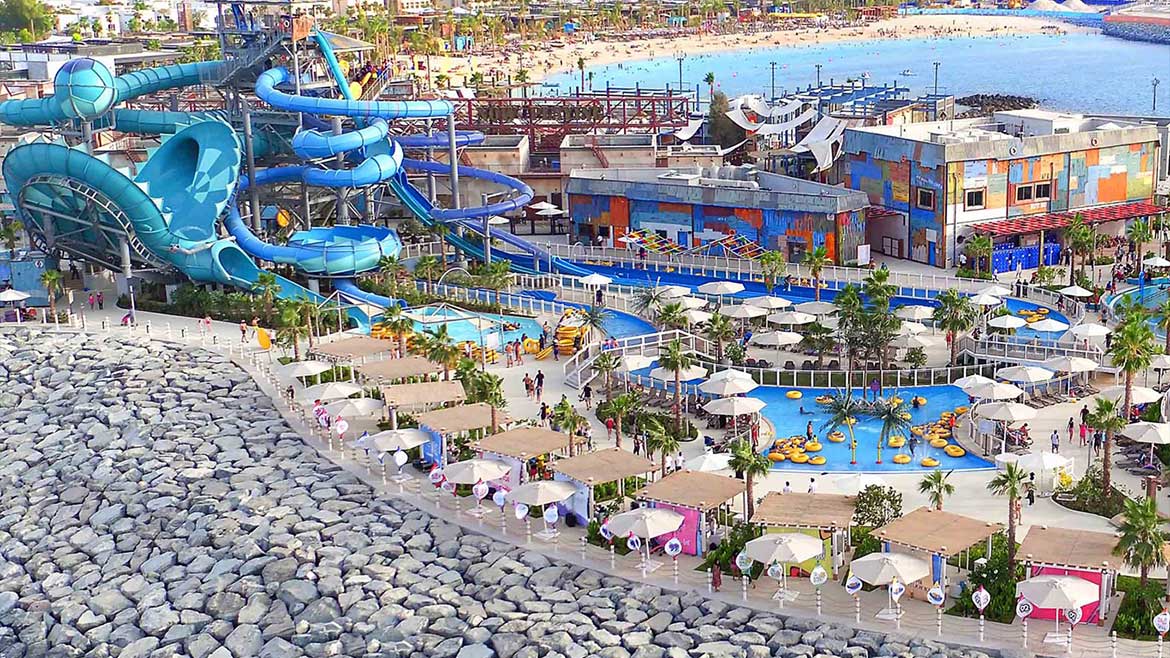 Laguna Waterpark is a four-zoned water park packed with a dozen slides, flumes, and other amusements. Everybody can have a good time here, even the youngest visitors are taken care of. You won't be able to squeeze all the attractions in a single day because of the availability of an array of events like infinity edge pool, Aqua Play, and Splash Pad. Your heart will undoubtedly race as you take the mind-blowing plunge down a huge slide. And if you don't want to experience a heart-pounding excitement, you may unwind on the cabanas.
Beat the summer heat at the Laguna waterpark
If you want to get rid of summer heat, go to Laguna Waterpark. This thrilling waterpark, situated near La Mer in Jumeirah, promises plenty of thrills and splashes.
For those looking to spend the day outside, La Mer is the ideal location. Beautiful beaches and top-notch food options enhance your experience at Laguna Waterpark.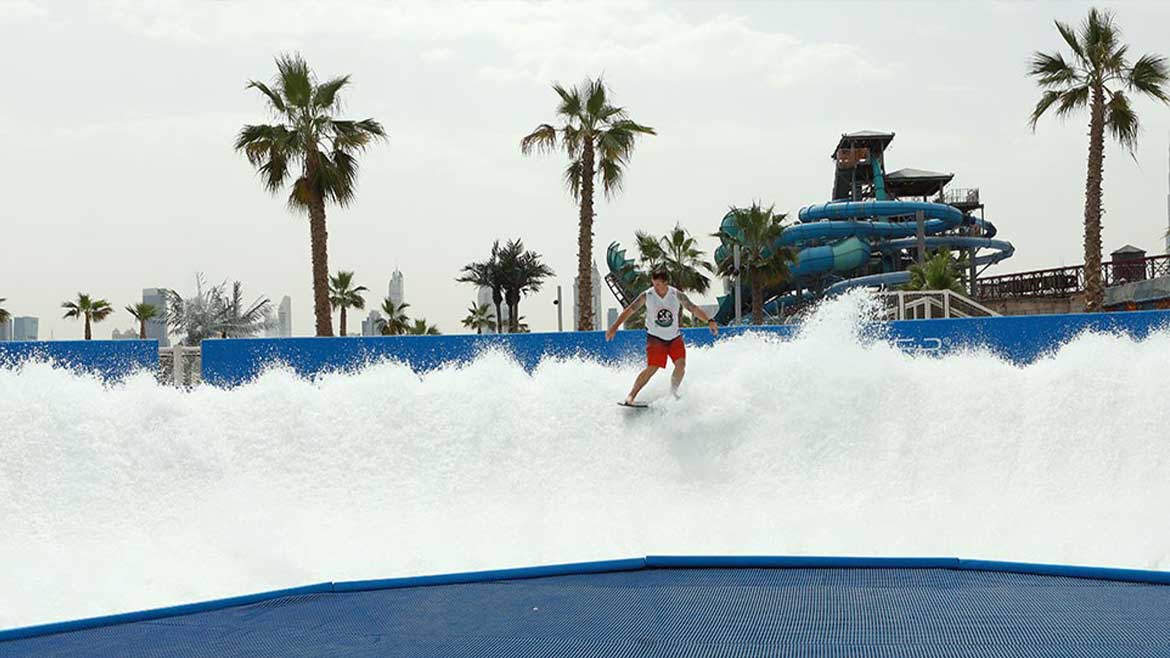 One of three wave machines in the world, the WaveOz 180 FlowRider, is featured in this waterpark. Surf on huge waves and be ready to crash! After buying your ticket, you will have unrestricted access to all rides and attractions.
Laguna Waterpark has rides and attractions for every age group and adrenaline level, whether you're visiting with kids, family, or a group of friends. Take some rest after the ride. Visit stores to look for some interesting items and stop by cafes to have something to eat or drink.
Four Zones of Laguna Waterpark
Surfers can ride 187-ft wall-to-wall waves in one of three 180-degree surf simulators in the world. This is the park's biggest attraction among the zones in Laguna Water Park. It can accommodate three or four surfers and offers breathtaking ocean vistas, providing you with a genuine surfing experience.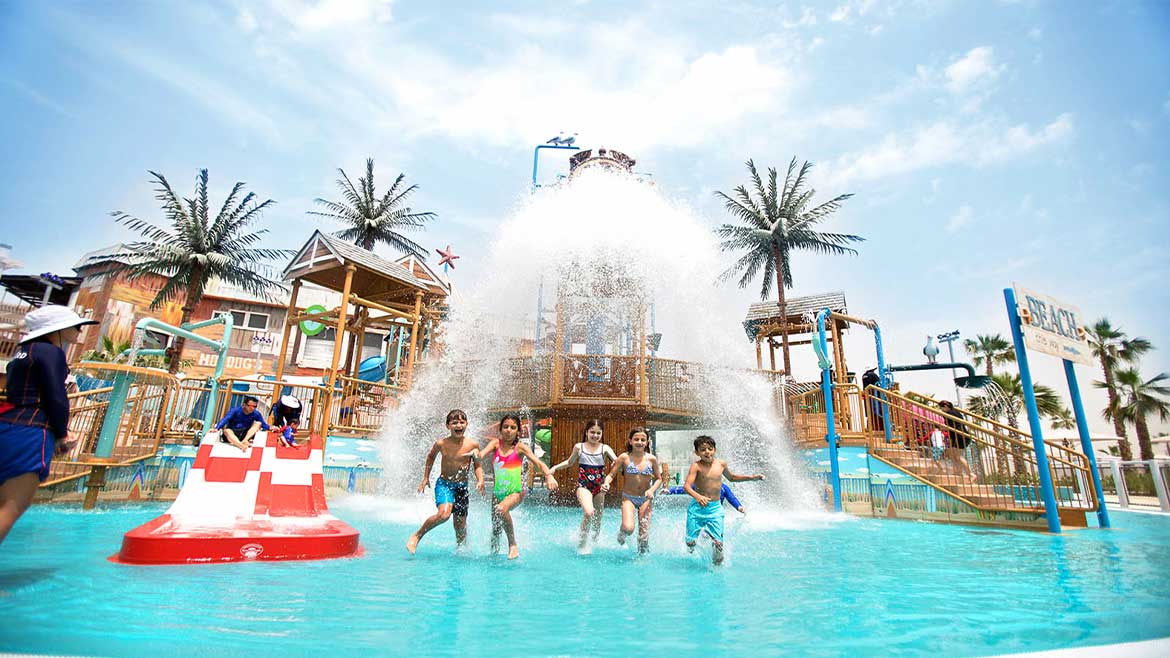 One of the most popular areas in Laguna Water Park is the splash zone. It offers a variety of interactive features, like squirting waters and a splash pool, that are great for both young and old kids.
Another well-liked area at Laguna Water Park is The Slide Zone, a glass-enclosed water slide that may make your heart race as you plunge from a great height into the pool below. Free fall slides may be thrilling and exhilarating for riders, especially when done alone.
For people who simply want to lay back and unwind while floating on inflated tubes in the Lazy River, it's one of the best areas in the Laguna water park. The sporadic showers and rapids liven up this boring journey. You can use the infinity edge pool and enjoy food, drink, and sheesha service if you're over 18.
Waterpark Rides and attractions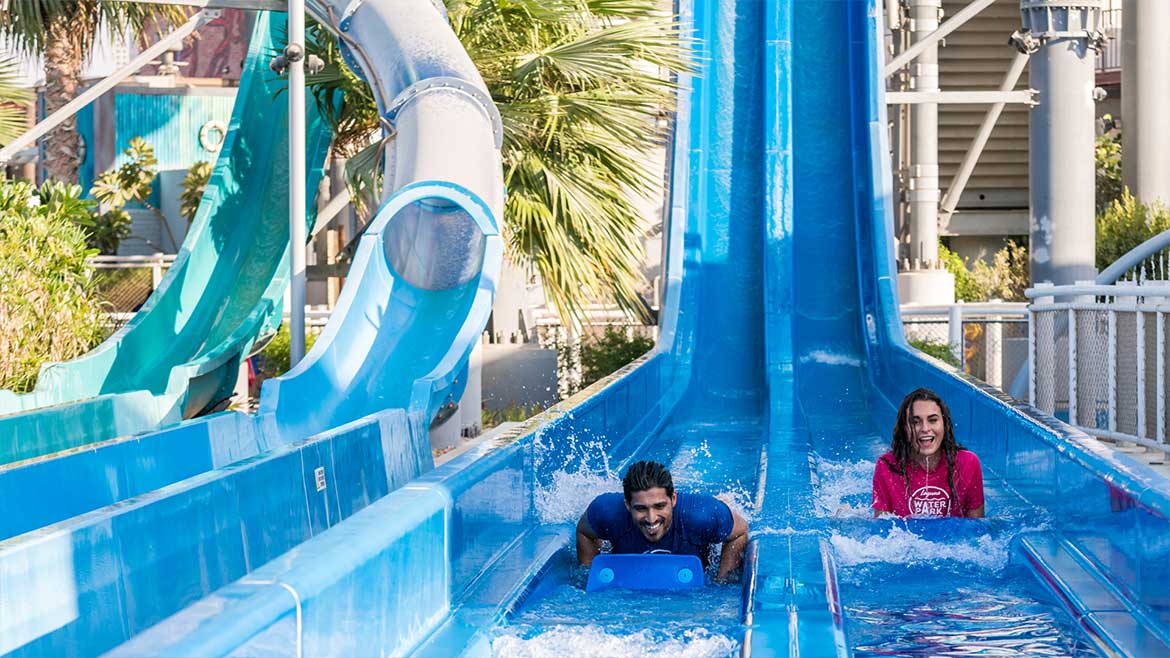 As the floor of the glass sky box platform drops out, get ready for an incredible free-fall journey that will leave you gasping for air. Your heart will race as you fall out of a sealed glass capsule without warning and into the splashdown area.
As you experience challenging bends and bumps on your way to the water below, mat-slide down the double-lane Mad Racer rollercoaster together! Check your partner one last time to make sure they are still on the mat or not in the water.
Compete with a friend in Mad Racer mat sliding duels to see who can reach the bottom first.
Enjoy one of the three 180-degree surf simulators that have ever been produced! Come here for 187 feet of wall-to-wall wave fun. You don't have to be an expert to board WaveOz because this experience is excellent for beginners.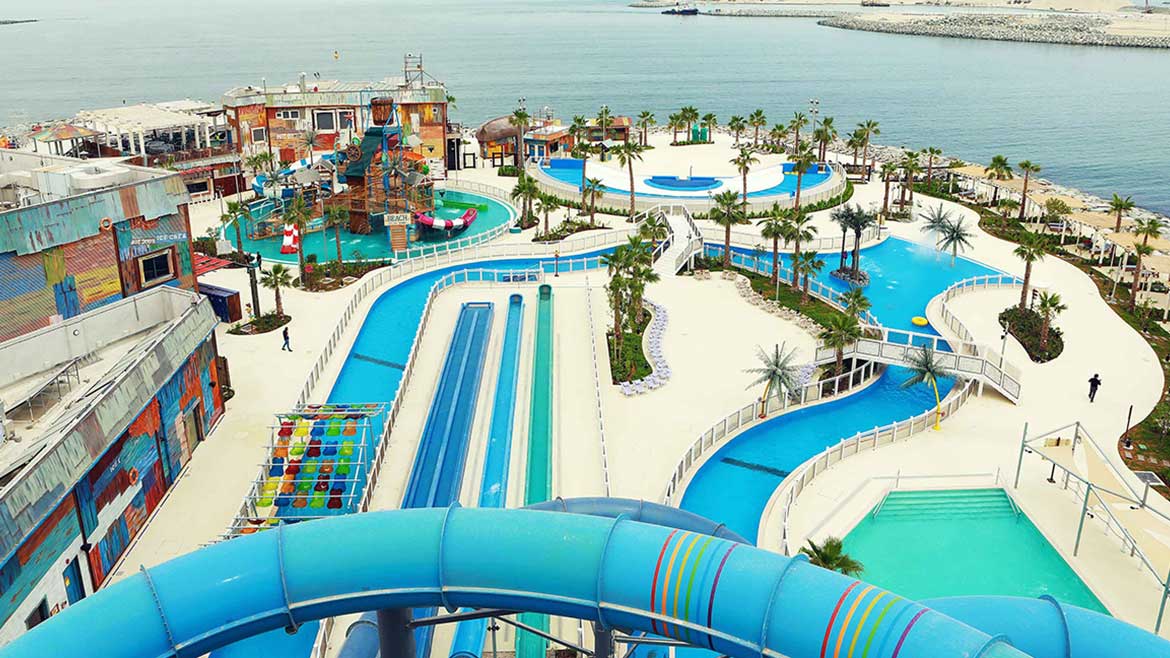 Due to its length and ability to be floated along on a raft or tube, it is known as the "Lazy River". The periodic rains and rapids add some excitement to this tedious ride, which is a well-liked pastime at Laguna Water Park.It's a stunning infinity pool where you can enjoy the sun along with exquisite food, drink, and Sheesha. On rafts, visitors can float along with just a slight current pushing them. Small waterfalls at the river's edge might be used as scenery.
You may enter North Beach La Mer from Laguna Water Park and wander along its length, sunbathe, and watch an exciting sunset view.
Ready to Explore Laguna Waterpark?
Head out without regret, because Laguna Waterpark is an aquamarine paradise filled with fun and adventure. It is more intriguing due to its many zones. The best feature of this beachfront establishment is that it is open every day of the year.