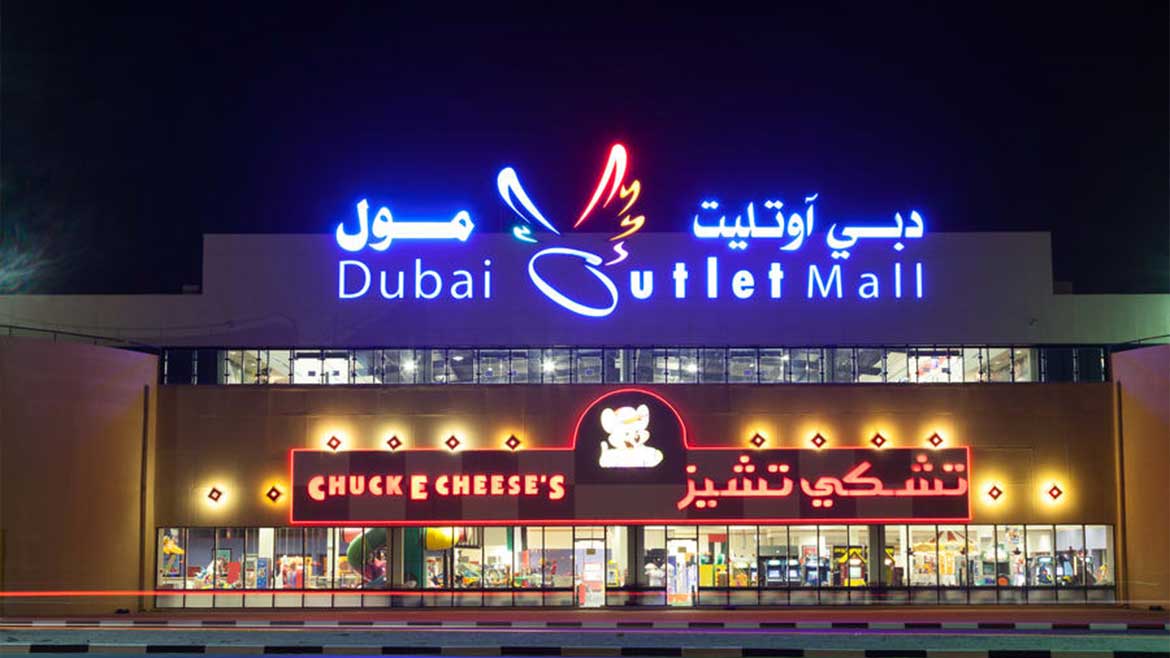 10 Top-rated Shopping Malls in Dubai
Dubai – The Shopper's Paradise!
Every year, millions of visitors flock to Dubai in awe of the shopping culture. The Dubai malls are actually not as pricey as many people assume. The opulent décor and selection of high-end brands at these retail centers have earned a reputation for being world-class.
Malls provide various forms of entertainment and offer sales every other month. At the start of the year, they host the "Dubai Shopping Festival," an entire festival centered around shopping.
Despite the large list of malls in Dubai, let's take a quick look at a few of them.
The Dubai Mall- the world's second-largest mall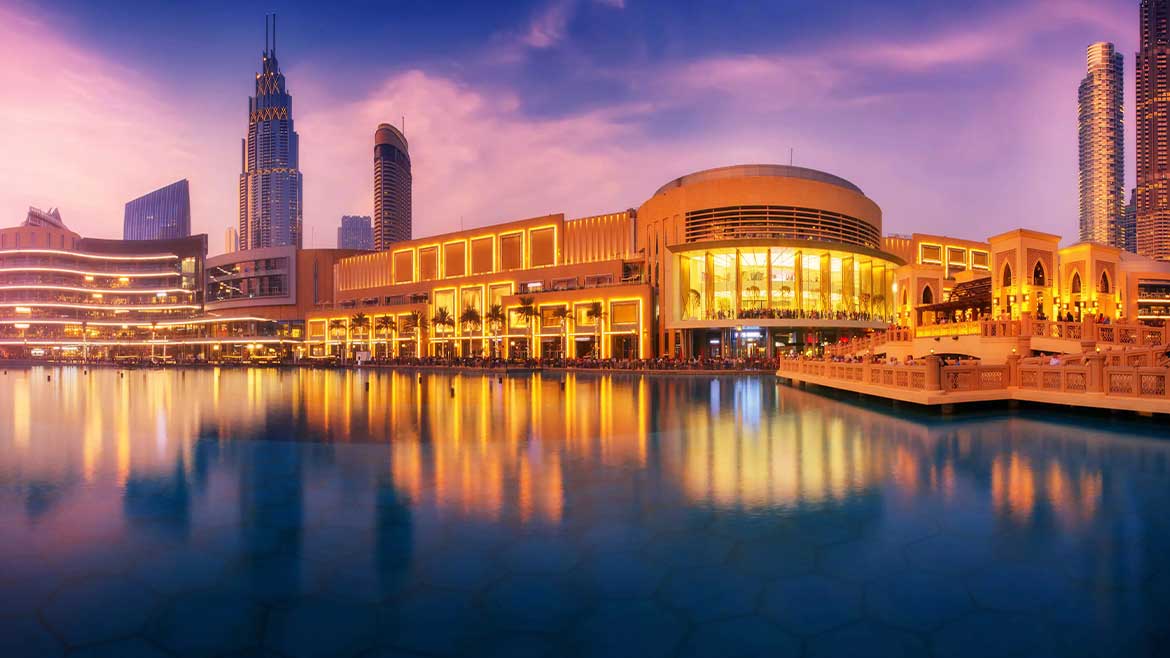 The Dubai Mall is included in the majority of Dubai trip packages. This enormous mall, which is close to the famous Burj Khalifa, offers a lot to its patrons. It is understandable why people keep returning here.
This enormous Dubai Mall, which spans a floor space of 5,400,000 square feet, contains a long list of stores featuring a variety of opulent and well-known brands, providing visitors with a wonderful opportunity to go on shopping sprees. Along with more than 1200 stores, the area is home to numerous entertainment venues that promise a fun-filled day.
Mall of the Emirates- home of magnificent family leisure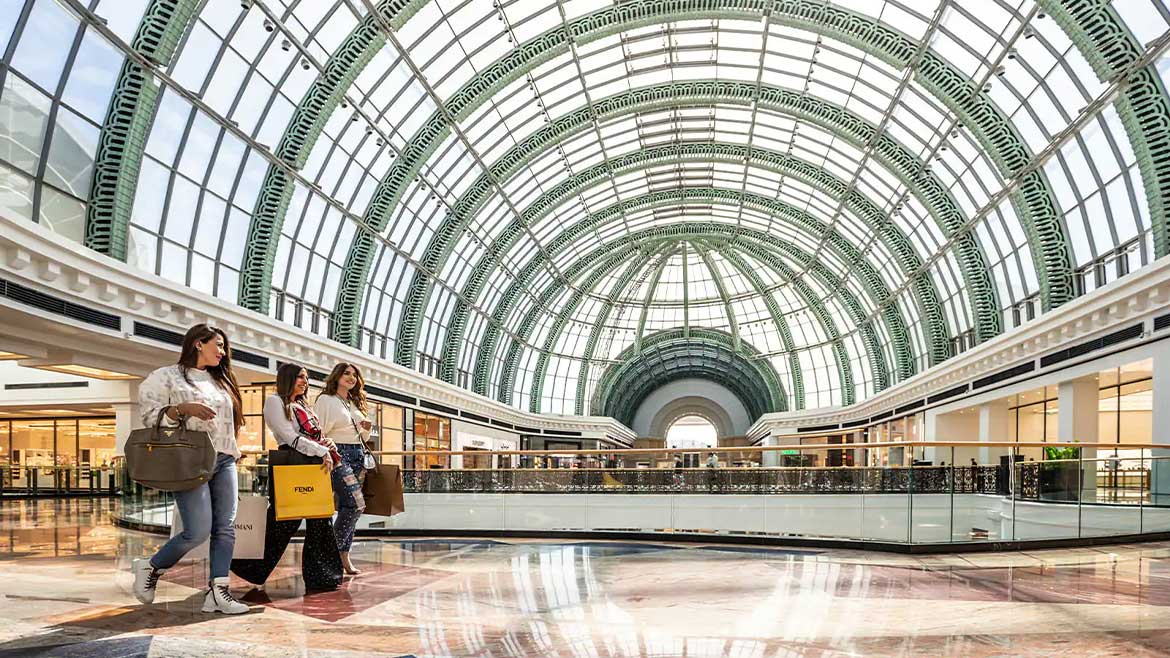 One of the top malls in Dubai to visit is 'Mall of the Emirates (MOE)', which has been opened since 2005. With its towering structure and abundance of alternatives for entertainment, great eating, shopping, and more, MOE is a destination in Dubai that spans a 2 million square foot area, captures the interest of every visitor.
Ibn Batuta Mall- largest theme mall in the world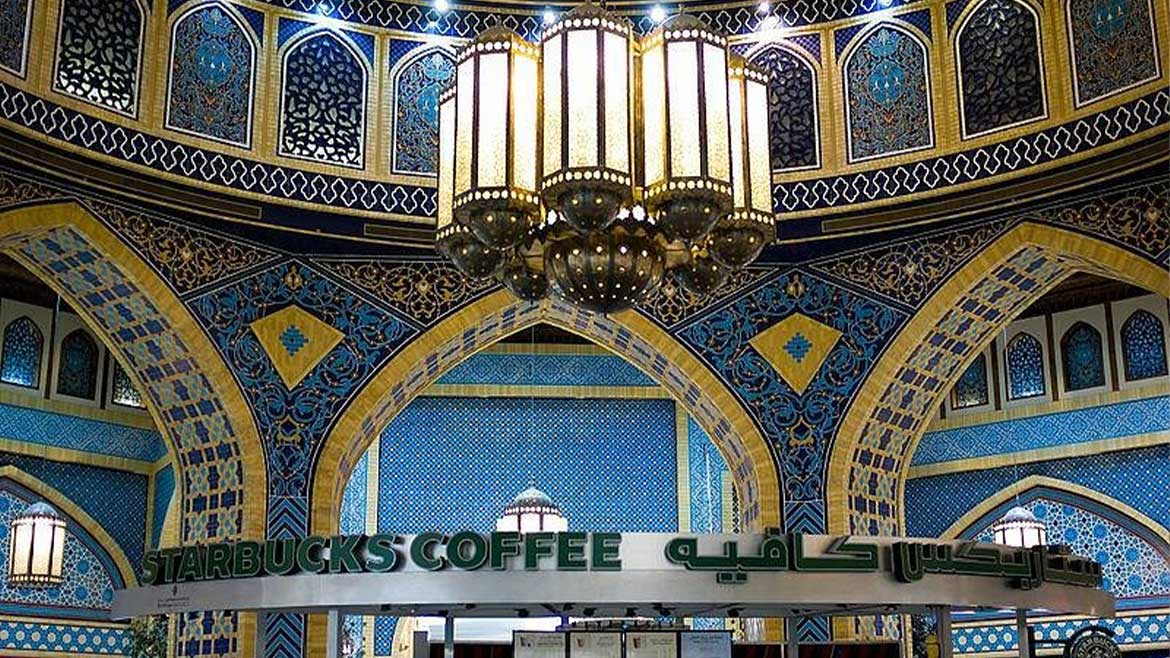 Ibn Battuta Mall is a big shopping mall on Sheikh Zayed Road. It is named after the famous explorer, Ibn Battuta. The mall is separated into six country-themed courts that tell the story of the legendary explorer from the fourteenth century; the Persian Court, which is encircled by a hand-painted dome, is the most well-known court. In addition to the stores, there are 50 dining places, a 21-screen movie theatre, a trampoline park, and a bowling alley.
Burjuman- one of the oldest malls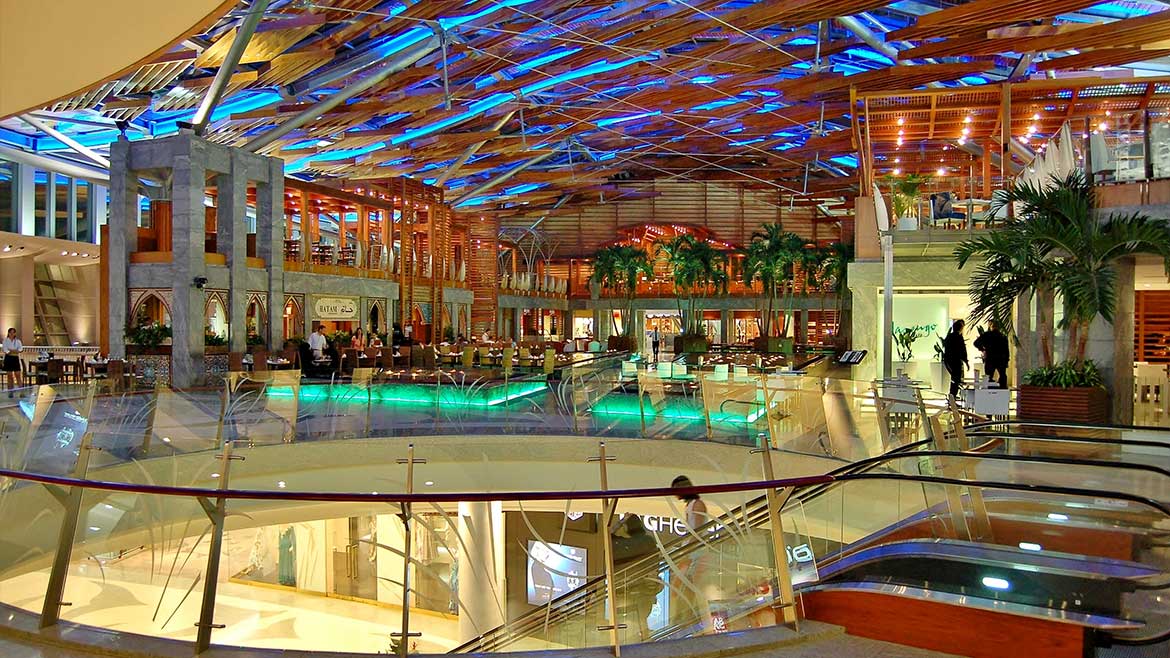 Burjuman is one of Dubai's top and oldest shopping centers. When it comes to convenience, the metro, bus, and of course taxis are all quick ways to get there. It has just undergone renovations and is now more comprehensive and home to more brands than ever. It is perfect for foodies because it has about two floors of eateries and cafes. It boasts the only Saks Fifth Avenue center in the country.
Mirdif City Center (MCC)- eco-friendly mall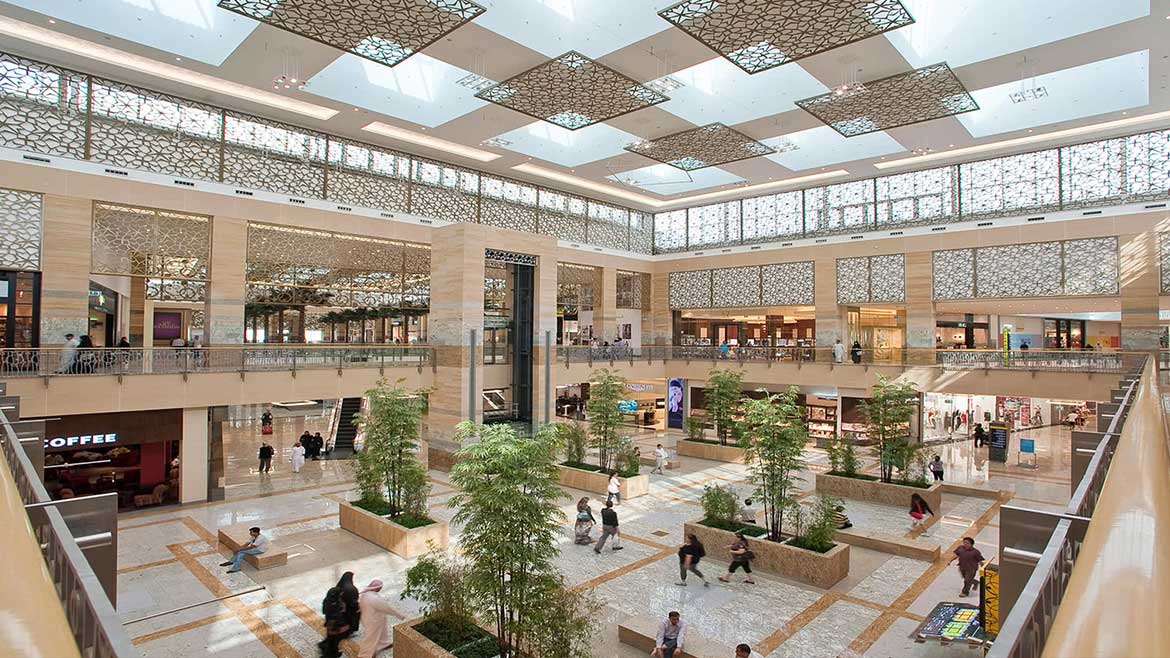 Everybody in the city comes to the mall to shop when there are sales since it has items that fit every budget. Most significantly, the entire mall is environment-friendly. The MCC offers a variety of entertainment options, including Soccer Circus Dubai, AquaPlay, Vox Cinemas, Magic Planet, Sky Trail and Climbing Wall, and IFly, an indoor skydiving facility.
Outlet Mall- grace the outskirts of the city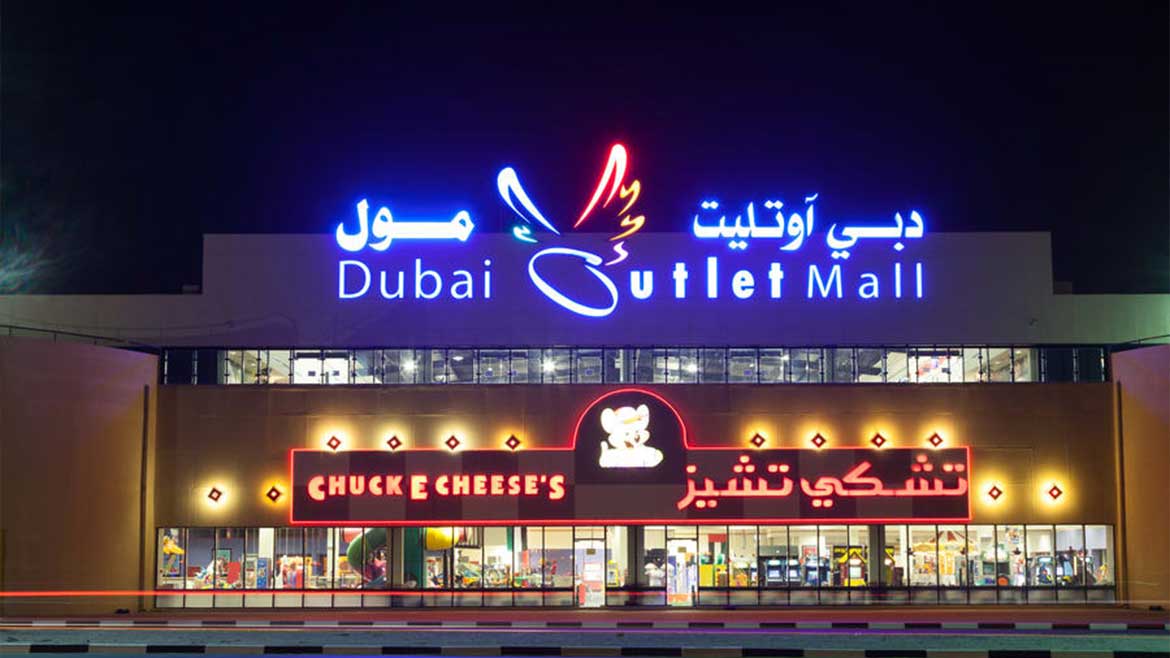 In comparison to others, this mall is located outside of the city. That's why this mall is less crowded. However, because of the sales it offers, this hidden gem is a favorite among the locals. The "Outlet"-themed mall offers warehouse and factory sales with constant discounts of 40% to 90% throughout the year.
City Walk- street-style shopping experience
One of Dubai's most Instagrammable locations combines European-style street shops with upscale buildings. between Downtown and Jumeirah Beach in location.
City Walk offers spectacular views of the Burj Khalifa along with a variety of fun shopping opportunities. Beautiful vistas of the busy, perfectly illuminated streets, open plazas, and streets similar to London create an inclusive atmosphere.
Dubai Festival Mall- situated on the banks of the creek
The Dubai Festival City Mall is home to 250 retailers including a big IKEA furniture store. After that, take a leisurely stroll along the picturesque canal walk or ride an abra to a waterfront restaurant.
Additionally, there are numerous restaurants and cafés in the area where you may enjoy a wide range of mouthwatering cuisines. Any list of Dubai shopping centers would be incomplete without the Dubai Festival Mall.
Mercatto Mall- feel of renaissance era Italian Village
The Mercato Mall imitates the appearance and atmosphere of an Italian village from the Renaissance. Shoppers can spend the day perusing the newest offerings from global brands including Gap, Mango, Bershka, and H&M. There are also some excellent dining alternatives nearby.
Enjoy delicious desserts at Cinnabon and traditional Emirati snacks and a warm cup of Karak chai at Arabian Tea House. There is even a special children's entertainment area with many rides and games.
Wafi Mall- Egyptian-themed Wafi city complex
Within Dubai's, Wafi City Complex, which has an Egyptian theme, is a shopping center called WAFI. Its numerous businesses and boutiques feature a unique design aesthetic, providing customers with a wonderful shopping experience. Cleopatra's spa is one of the main draws of the underground Arabian Souk, which generates a great deal of interest.
These were some of the greatest malls in Dubai. Give a visit and share your experience in the comments.