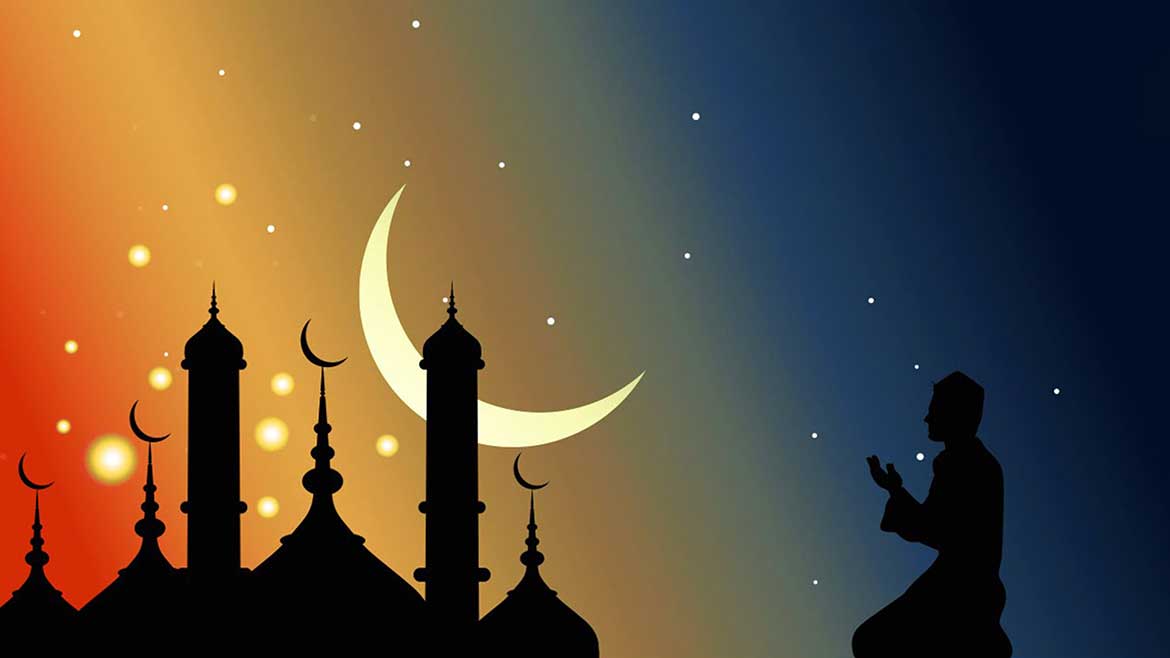 Importance of Ramadan and Why Tourists in Dubai Must Understand It
How to act during the Ramadan Holy Month is one of the main concerns for non-Muslim travelers to the UAE. There are a few extra procedures that tourists must take during Ramadan festival in Dubai to ensure they are being respectful, even if the fundamental cultural norms for entering a Muslim nation can be simple to understand.
Defining Ramadan festival in Dubai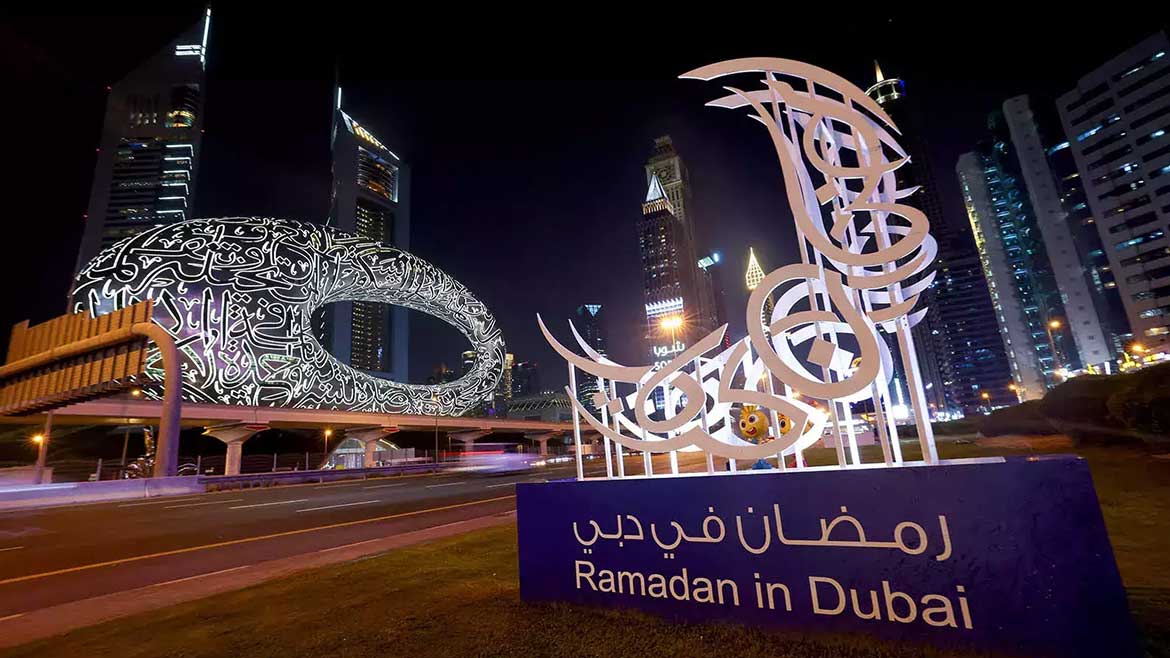 The ninth month of the lunar calendar is Ramadan. The beginning of Ramadan on the Gregorian calendar is roughly ten days earlier every year than it is on the Hijri calendar. The exact start date of Ramadan 1444 in 2023 has been certified by the moon sighting committee. It will occur in March or April.
To establish the precise commencement date, which is anticipated to be the evening of March 22, 2023, the moon sighting committee in the UAE will convene around 20/21 March 2023.
Fasting is observed during this holy month and is one of Islam's Five Pillars of Devotion, or saum. Muslims must refrain from eating and drinking between sunrise and sunset (among other things) in order to cultivate self-awareness, tolerance, and patience. One's faith in Allah is supposed to grow stronger as the soul is cleaned of negative influences.
If you're planning a trip in the future and want to know when Islamic holidays fall, check out this article!
What Do Non-Muslim Tourists & Residents in Dubai Must Understand During Ramadan?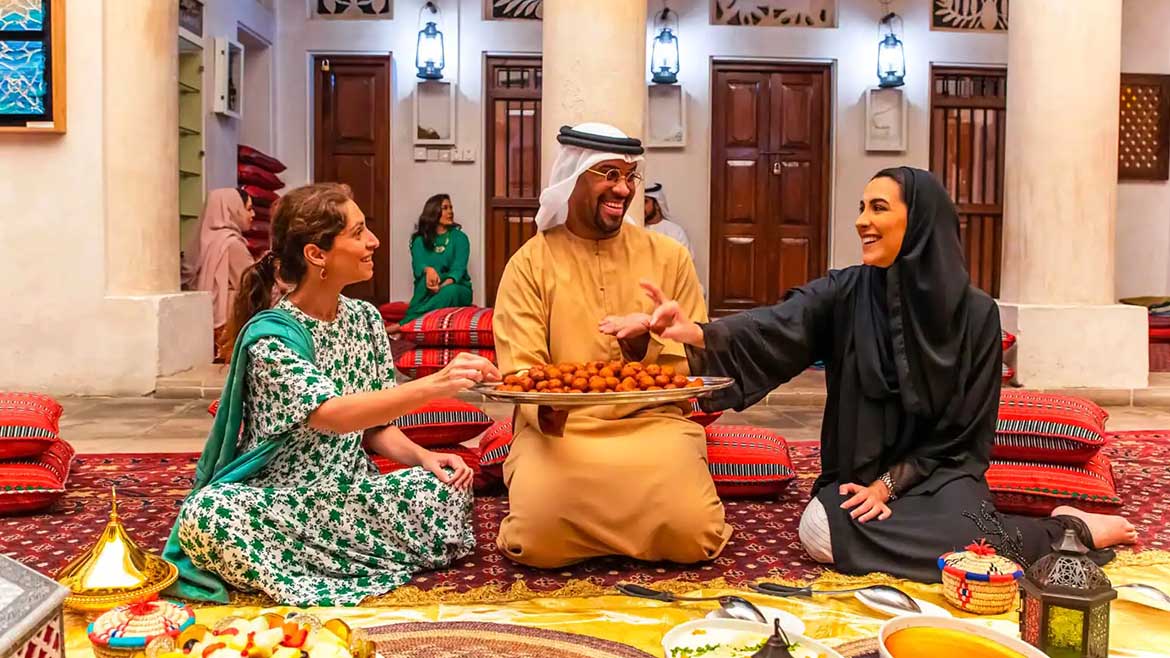 It is the duty of non-Muslim expat residents and guests to ensure that Muslims can observe Ramadan in a comfortable setting. Even if you are not required to participate in the fast, you must appreciate those who do via your behavior. Adults are not allowed to eat, drink, or smoke in public during Ramadan festival in Dubai.
Nonetheless, normal practise in Dubai has substantially changed over the last three years, defying legislation that carry fines of up to 2000 AED for eating in public during Ramadan. Before, restaurants required permits to open during Ramadan's daylight hours and to cover their windows.
During the Holy Month of Ramadan 1442, restaurants in the emirate will not be required to screen visible dining rooms during fasting hours, according to a circular released by the Dubai Department of Economic Development (Dubai Economy) on April 11, 2021. This occurred once again in 2022, and we anticipate that dining spaces won't be divided or screen off in the future.
Without a doubt, you may still buy food and beverages during Ramadan in hotels and retail centers. It is socially unpleasant, if not outright illegal, to be seen eating and drinking in public. You are free to act however you wish in the privacy of your own house or hotel room.
What Children Must Do During Ramadan in Dubai?
Muslim and non-Muslim children under the age of six are especially not required to participate in fasting. Children who are between the ages of seven and twelve who are prepubescent may begin to observe fasting for brief intervals. All Muslims must participate once they reach puberty, except for a few people who are listed below.
During Ramadan festival in Dubai, schools in Dubai will start and end later. Each school will specify the hours of operation, however they are often limited to a maximum of 5 to 6 hours per day, and extracurricular activities are suspended.
There shouldn't be any changes for younger children who attend nursery or playgroups, albeit the number of hours might be shortened. A toddler or small child should be allowed to freely eat when they are hungry and wear weather-appropriate clothing.
Exceptions to Fasting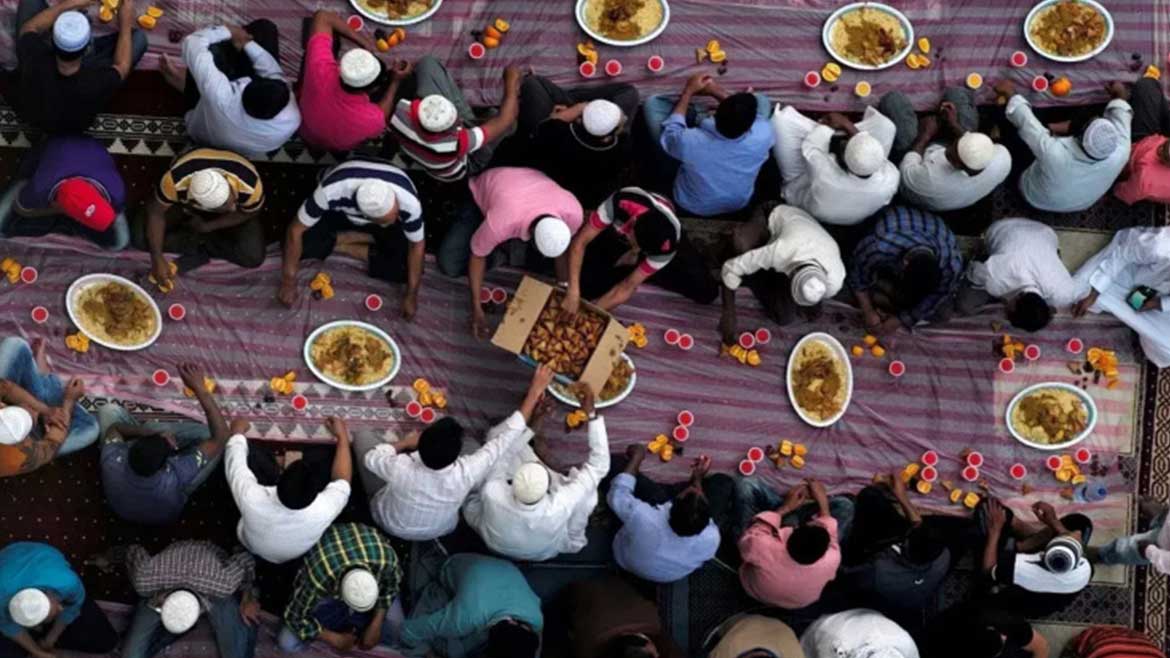 Muslims are exempt from fasting under a variety of conditions, including as when they are expecting, diabetic, nursing, menstruation, ill, or elderly. The fundamental idea is that if something is bad for your health, you should not do it.
You should still refrain from eating or drinking in public while a non-Muslim woman is pregnant or nursing, and the same goes for kids between the ages of six and twelve. Even Muslims will do this in a covert and clandestine manner, even if it is permitted.
Travelers are not required to fast, therefore if you are passing through one of the country's main international airports, you will notice complete food options available (Muslims will make up any fasting days while traveling on a later date).
Iftar in Dubai (Breaking the Fast)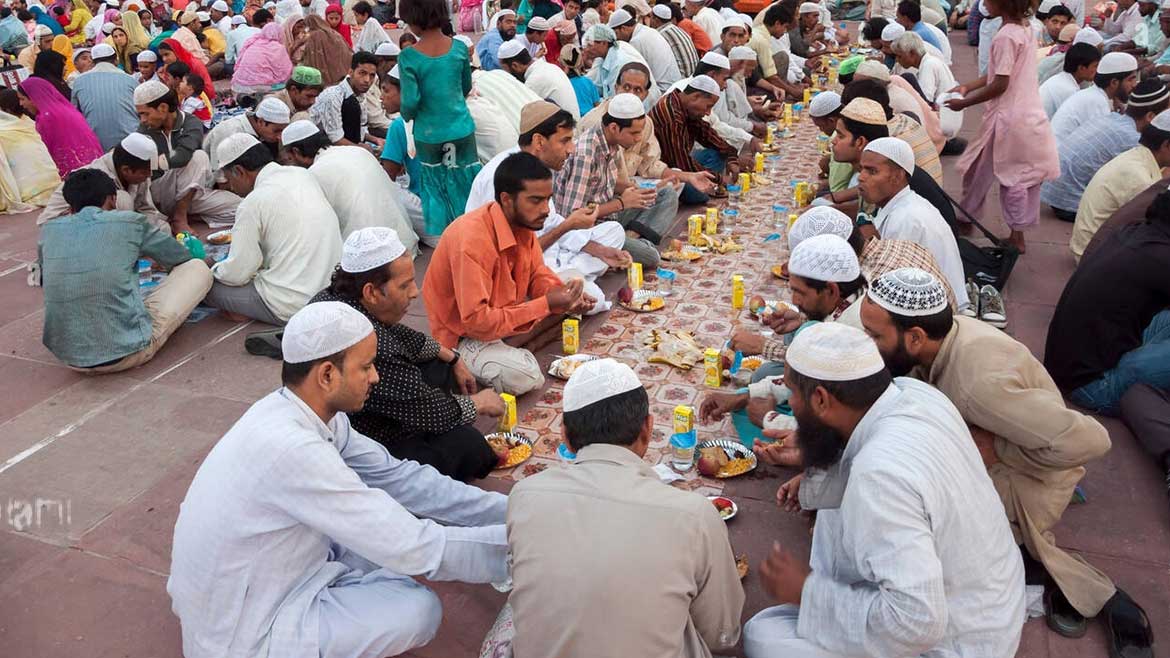 A cannon shot at maghrib, the time of sunset prayer, breaks the fast. A mosque's loudspeaker then emits the azan, which is heard after that.
In Dubai, this has been a custom since the 1960s. Five cannons are fired in Dubai at Burj Park, the Madinat Jumeirah, the Dubai City Walk, and the Eid prayer sites in Al Mankhool and Al Baraha.
Iftar, the meal eaten right after sunset, is literally the breaking of the fast. Families should gather during this time to share a meal. Before prayers, a small snack of water and dates is typically had, followed by a substantial supper.
In Dubai, many hotels will organize sizable buffet extravaganzas and Ramadan dining tents. In 2020–2021, these were canceled or scaled back, but in 2022, Ramadan hospitality was fully reinstated. Participating in Iftar celebrations is a remarkably unique experience.
The Ramadan Iftar Program, operated by the Sheikh Mohammed Centre for Cultural Understanding in the Al Fahidi Heritage Area, offers tourists a singular experience.
Things to Be Mindful of During Ramadan Festival in Dubai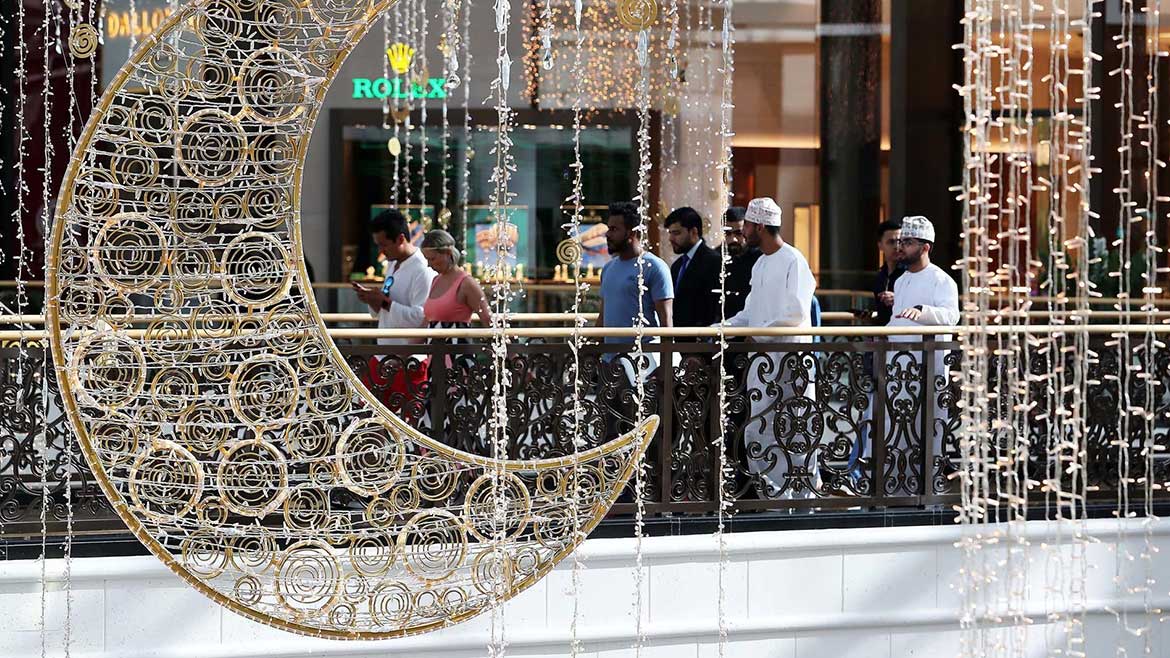 Dress Standards: In public, certain attire guidelines must be followed (much more stringently enforced than usual). All adults, even teenagers, should dress modestly and try to keep their arms and legs covered when out in public. Cleavage and tight clothing are definitely not appropriate. Having said that it appears that the dress code has softened in recent years, much like the dining regulations have. Do not be THAT tourist!
Public Display of Affection: Keep your distance from any public displays of affection, including kissing and handholding between adults (with your child is fine).
Erratic Driving: Many people's patience is put to the test in the hour or two before sundown and Iftar, and your driving may become erratic. It is best to stay off the highways, and if you must travel to get your evening meal, be considerate to those who may be more in need than you.
Working Hours: Many workplaces will alter their regular hours of operation for the Holy Month to accommodate people who are fasting (UAE Government workers may work from home for the first time on Fridays only in 2023 – this could affect services).
Final Words on Ramadan in Dubai
Remember that whether you are a visitor or an expatriate resident, you are a guest in the country and must abide by these regulations. Put aside any thoughts you may have about whether it is "right" or "healthy" or any other beliefs that are antithetical to the Five Pillars of Islam.