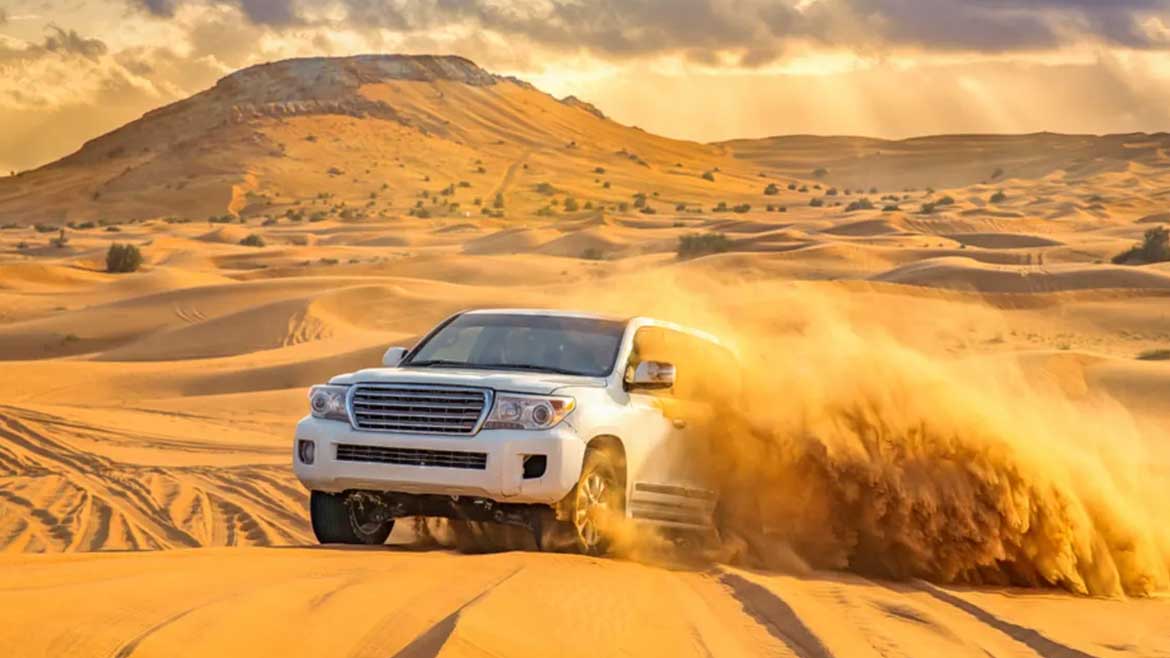 Guide to Desert Jeep Safari in Dubai- All You Need to Know
Spending a vacation in Dubai in luxury is always exciting. But you should add other things to your bucket list to make it even more memorable and immersive. You can experience a desert jeep safari. Traveling into the desert is a highly enlightening cultural experience. You should take the Dubai desert safari to make your trip more adventurous. 
You'll be brought back to Dubai's earlier state before it rose to international prominence. There was nothing but sand as far as the eye could see in front of all these opulent structures, high-end stores, and upscale restaurants.
So, spend a day going back in time and enjoying the adventure of the huge desert landscape.
In this blog post, I'll cover everything you need to know about taking a desert jeep safari in Dubai.
Best Desert Jeep Safari Tours in Dubai You Must Try
You can select a morning, evening, or overnight desert safari depending on your preferences and needs. Each safari in an air-conditioned 44 desert terrain vehicle offers breathtaking views and an exhilarating schedule of activities. It is jam-packed with entertainment the entire way. Some Dubai Desert Safaris offer pickup and drop-off services at your hotel or another convenient location.
Morning Dubai Desert Safari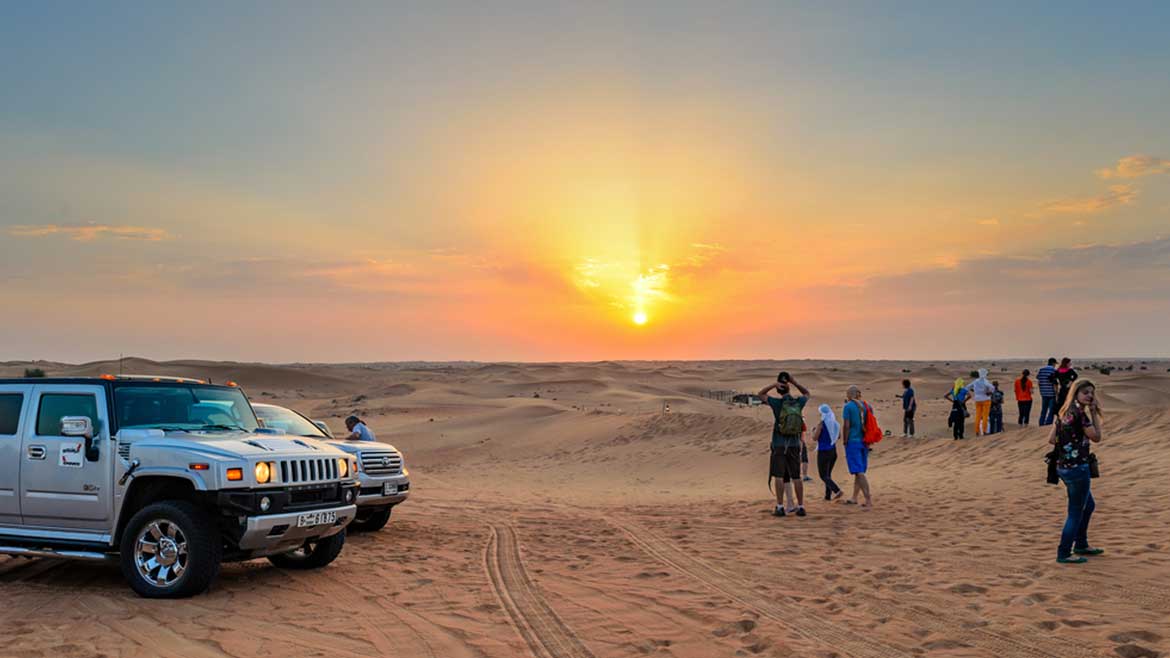 The Grand Arabian Desert is the starting point of this journey, which begins at 4:30 am. Take advantage of the stunning morning vistas in the desert's sparse population. Later, before the scorching hot evenings, take part in an astounding array of desert activities. Hot air balloon rides, delectable breakfasts with Arabic coffee, traditional sweets, and dates in a Bedouin-style desert tent are a few activities you must experience.
Evening Dubai Desert Safari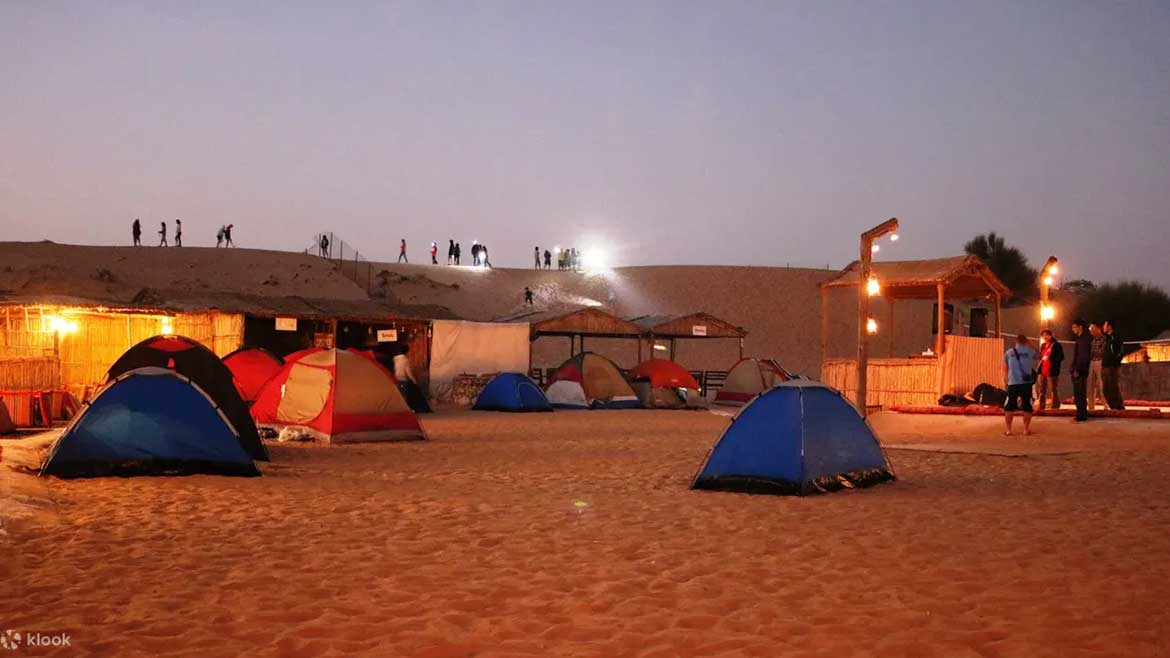 This tour begins after lunch, between 3 and 4 o'clock. Discover the incredible animals of the desert first, then participate in a number of unique pursuits like falconry, sand skiing, sandboarding, quad biking, and dune bashing. 
At the desert camp, you can then have a camel ride while negotiating the magnificent dunes. Following that, you can take part in cultural activities. It includes getting henna applied to your hands and legs and taking a picture while dressed traditionally in Arabic costume. You can also enjoy watching amazing belly dancing performances and indulge in a delectable barbeque supper.
Overnight Dubai Desert Safari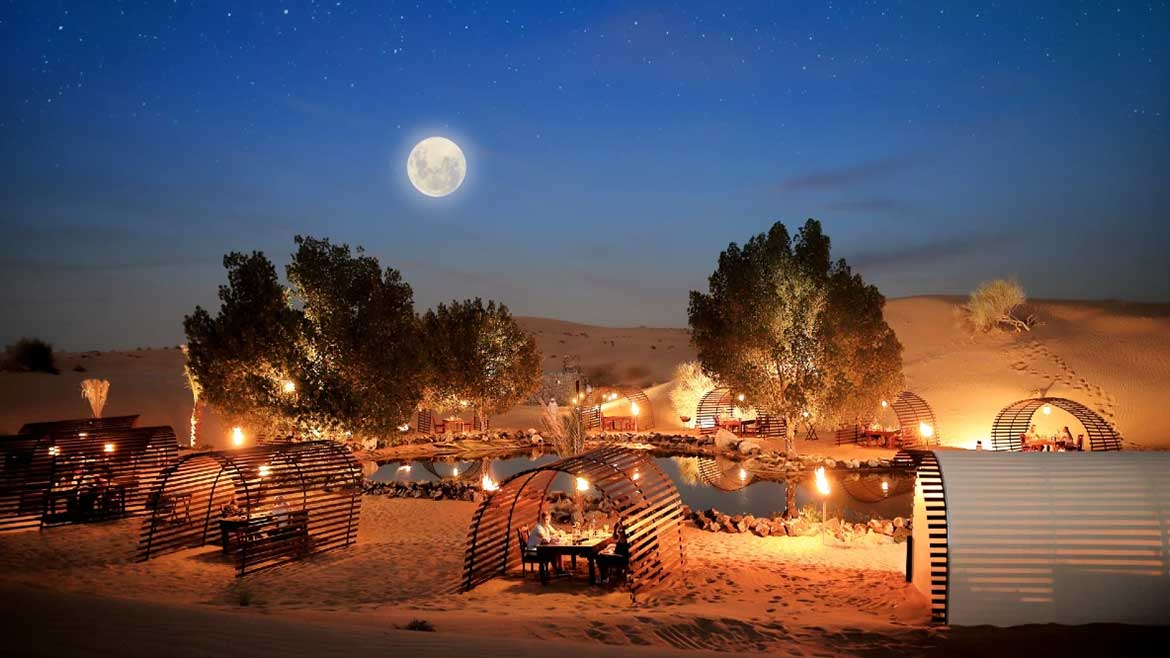 In the middle of the vast Arabian desert, where this journey begins just before nightfall, you can participate in a wide variety of cultural and recreational activities. You will take in live entertainment, a delicious barbecue dinner, and an unusual camping-style tent where you will spend the night under the stars throughout the course of the following 12 hours. Afterward, before wrapping up your journey, get some sleep and wake up to the fragrant aroma of Arabian coffee.
Overnight Camp Experience- Best Desert Jeep Safari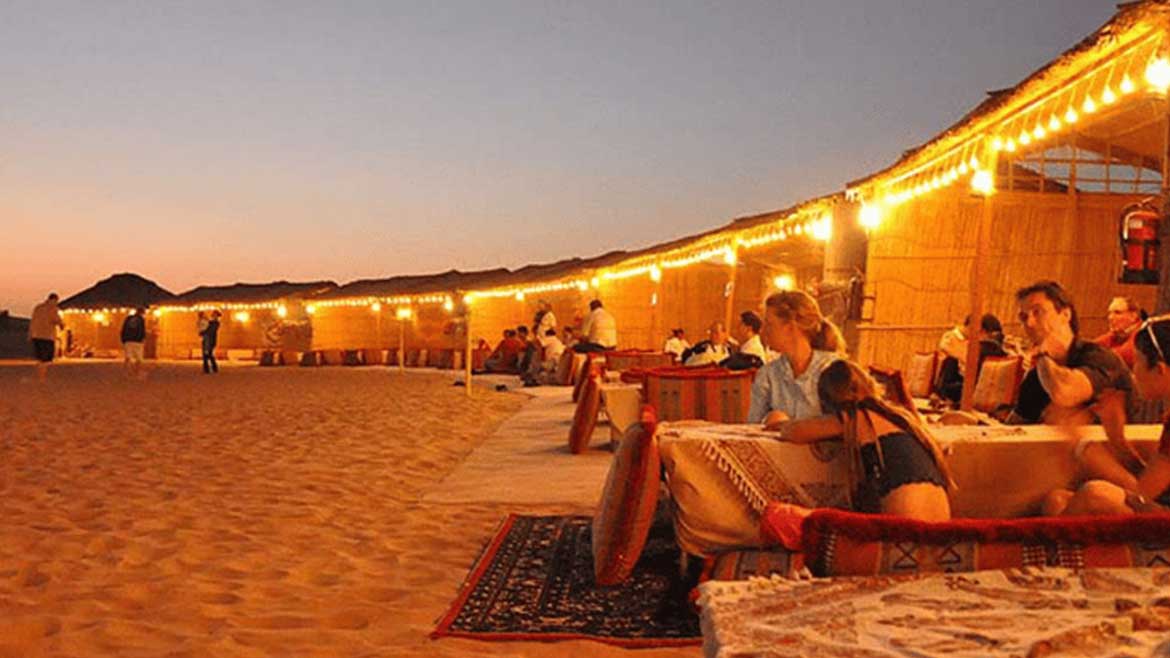 This is the most opulent desert safari available in Dubai. Even though it is one of the most expensive trips, you'll be treated like royals, so it's worthwhile.
This is the tour that famous people take when they are in Dubai. It is Dubai's exclusive ecotourism desert safari. You'll get to travel in an open-roof 1950s Vintage Land Rover in place of the standard Land Cruisers.
This safari does not include dune bashing. You will be taken to the Dubai Desert Conservation Area to view some local wildlife, including Arabian gazelles and the enormous oryx antelope species.
Also, a wide variety of beverages are available, including Arabic tea and coffee, sparkling date juice, Vimto, and Karak chai. Try some camel milk, too. There is so much to do. 
Best Time For Dubai Desert Safari
The milder afternoons ideal for a desert safari occur between November and March. Given the beautiful weather, there will inevitably be more people there. In comparison to the main metropolis, the late evenings and nights bring in a slight coolness. If you're not used to the heat in Dubai, stay away from the summer. Many tour companies don't provide Dubai Desert Safari tours during the summer due to the low tourist volume.
Wrapping Up
Although Dubai is well known for its opulent lifestyle and cutting-edge construction, it also provides a memorable adventure in the form of a desert jeep safari. Don't miss it!