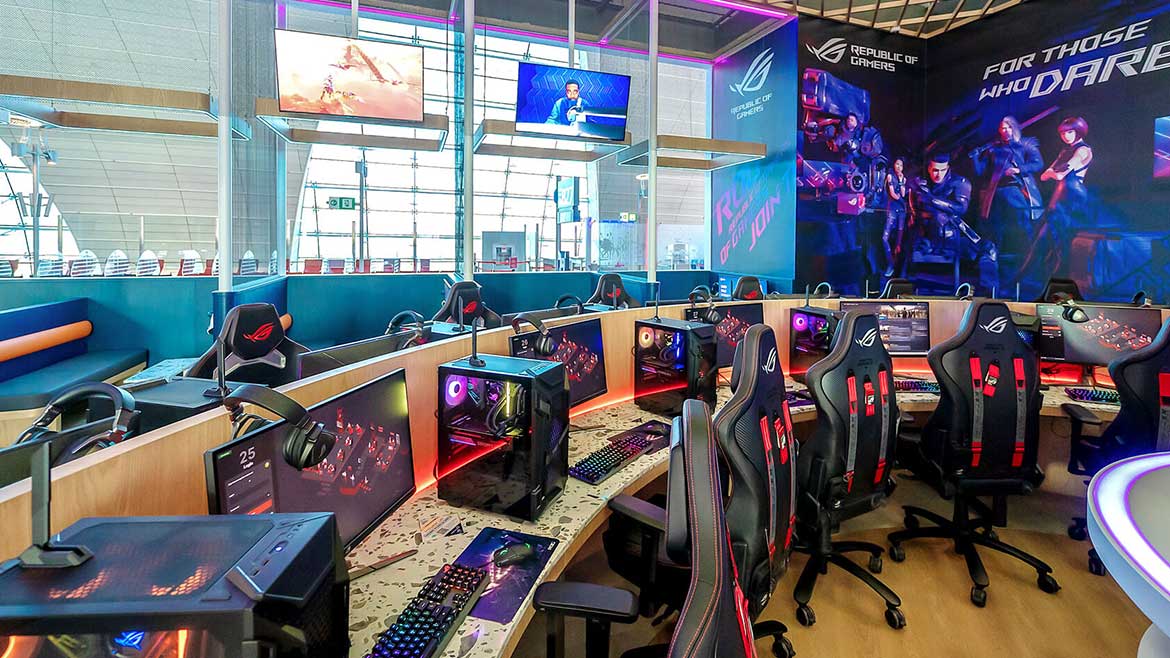 11 Best Gaming Centers in Dubai
Dubai, a city known for its glitz, glamour, and cutting-edge entertainment, has emerged as a haven for gaming enthusiasts. With an array of state-of-the-art gaming centers, the City of Gold offers an exclusive mix of immersive experiences, advanced technology, and adrenaline-pumping adventures. 
In this article, we will take you on a virtual tour of the 10 best gaming centers in Dubai, where gaming enthusiasts can indulge in their passion and embark on treasured gaming journeys. So, gear up, grab your controllers, and let's dive into the thrilling world of gaming in Dubai!
Top 11 Gaming Centers in Dubai
VR Park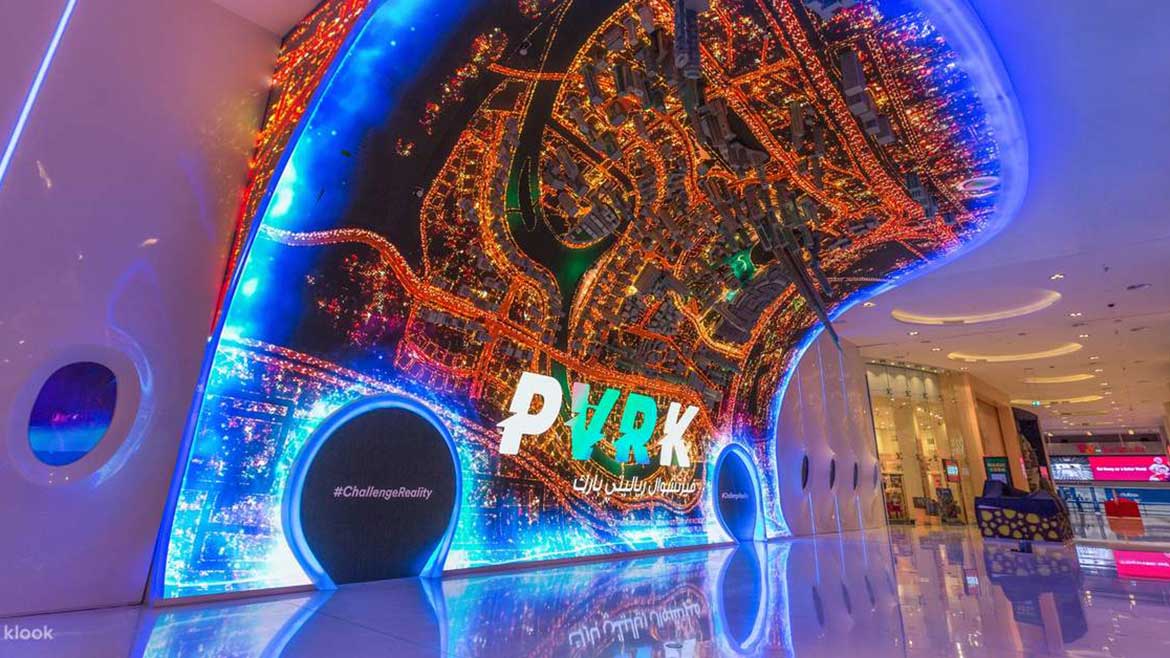 Situated in The Dubai Mall, VR Park is the best option for virtual reality enthusiasts. Spanning over two levels, this gaming center features an extensive selection of VR experiences, from heart-pounding adventures to mind-bending puzzles. Whether you want to wield a lightsaber in a Star Wars battle or explore the depths of the ocean, VR Park transports you to captivating virtual worlds like never before.
Rails Dubai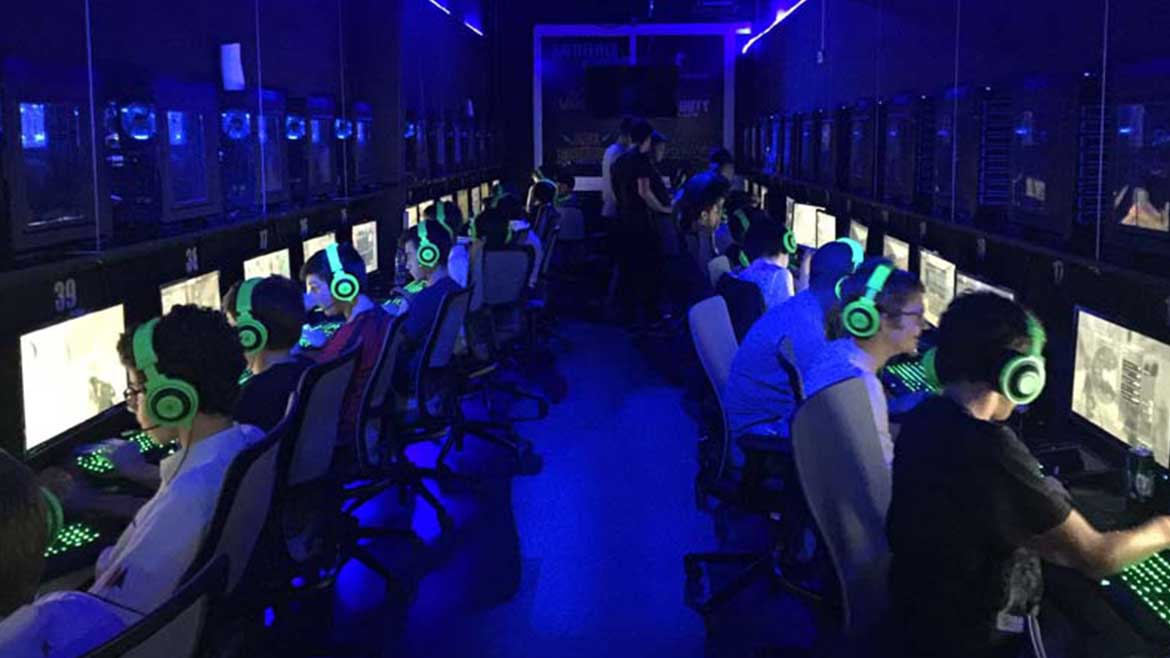 Another best destination for gamers to challenge their friends and enjoy gaming to the fullest is the Rails in Jumeirah Lakes Tower. For video game fans, this is the ideal center to visit. No matter whether you want to try your hand at Rocket League or Call of Duty, the destination has all the adventure for you. The latest gadgets and top-flight technical facilities available at the center make it a stand-out option among those looking to enjoy serious gaming in the city known for its riches. 
Hub Zero

Located in City Walk, Hub Zero is a gaming wonderland that brings virtual reality and gaming fantasies to life. With its advanced technology, interactive rides, and a diverse range of games, including first-person shooters, racing simulators, and escape rooms, the gaming center in Dubai offers an incomparable gaming experience to people of all ages.
Bounce Dubai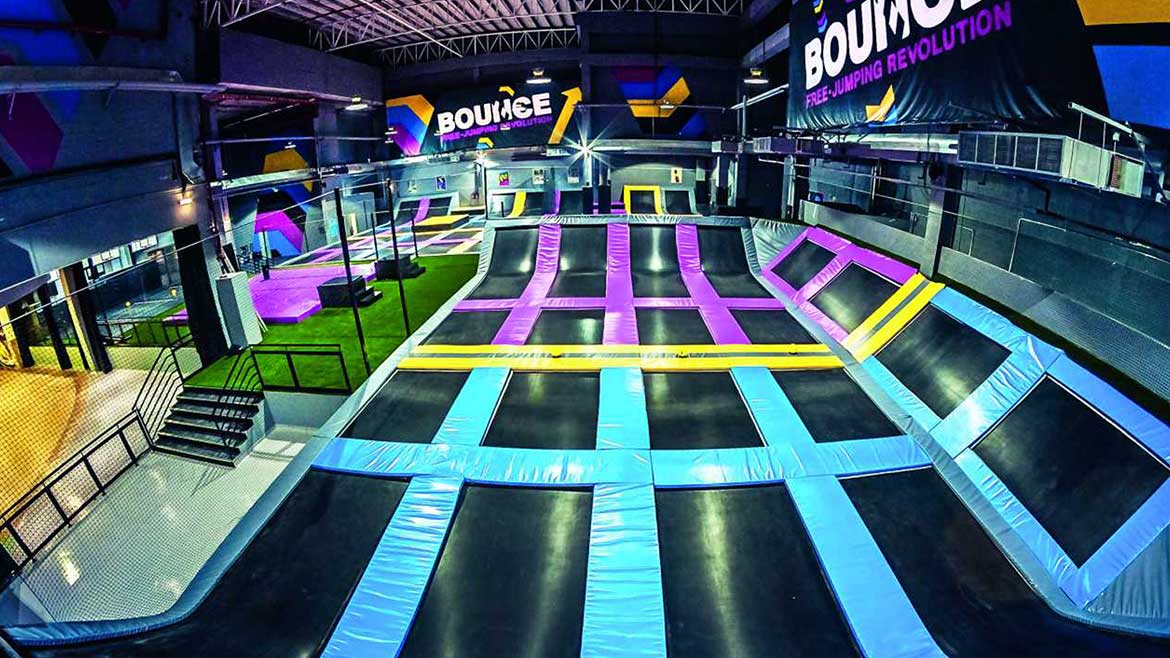 Combining adrenaline-fueled gaming with trampolines, Bounce Dubai is another top option to satisfy your gaming desire. It offers a unique and exhilarating experience. Located in Al Quoz, this indoor adventure park features interconnected trampolines, dodgeball arenas, slam dunk zones, and a freestyle playground. Whether you're a seasoned jumper or a first-timer, Bounce Dubai guarantees hours of fun and laughter.
Magic Planet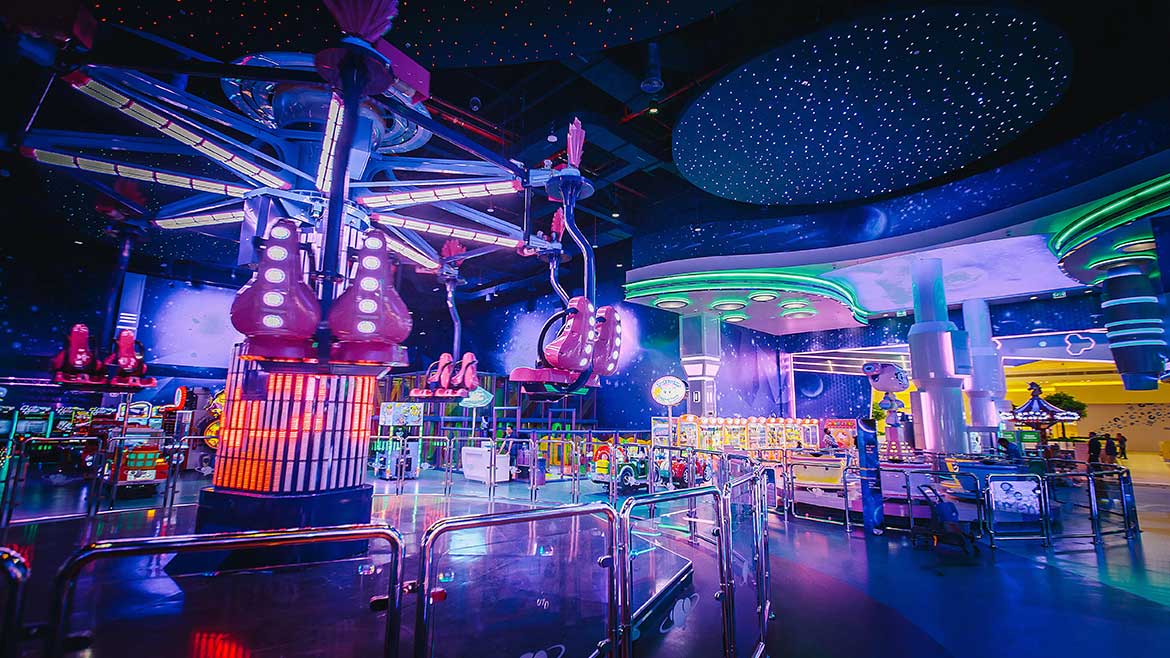 As one of the largest indoor entertainment centers in Dubai, Magic Planet caters to gaming enthusiasts of all ages. With multiple locations across the city, Magic Planet offers a wide range of gaming experiences, including arcade games, simulators, redemption games, and thrilling rides. From classic favorites to the latest gaming trends, Magic Planet ensures non-stop excitement for everyone.
Hub Game Center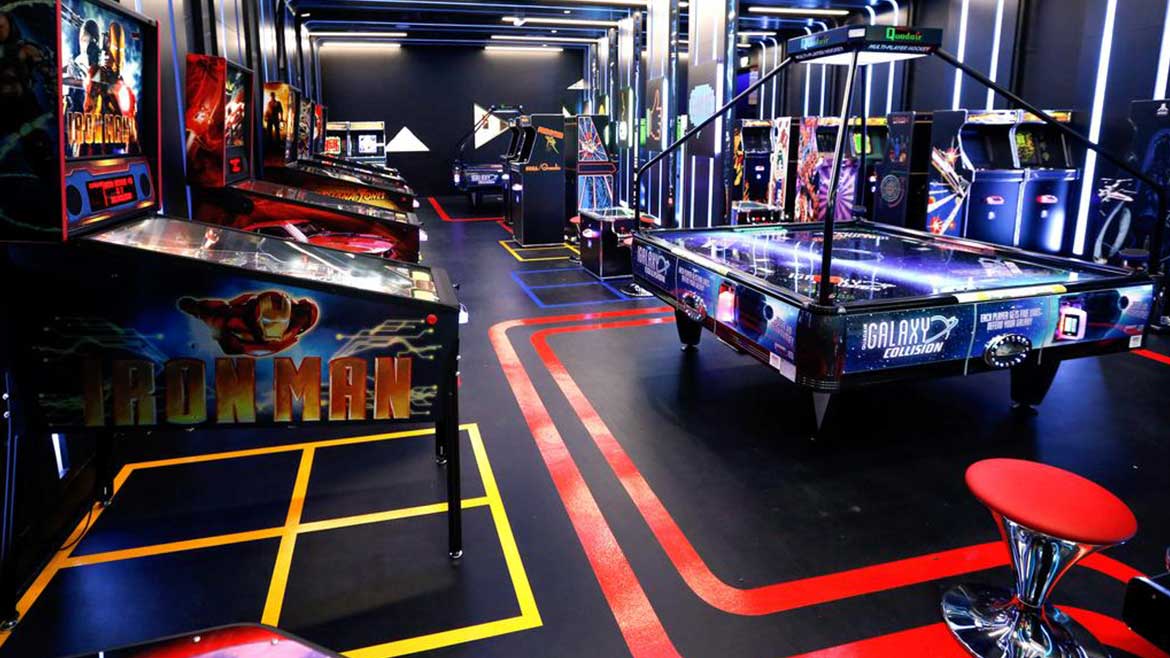 Located in Ibn Battuta Mall, Hub Game Center boasts an exciting array of arcade games, virtual reality experiences, and multiplayer challenges. With its vibrant atmosphere and diverse selection of games, Hub Game Center caters to both casual gamers and competitive enthusiasts, providing an immersive gaming experience for all.
Sega Republic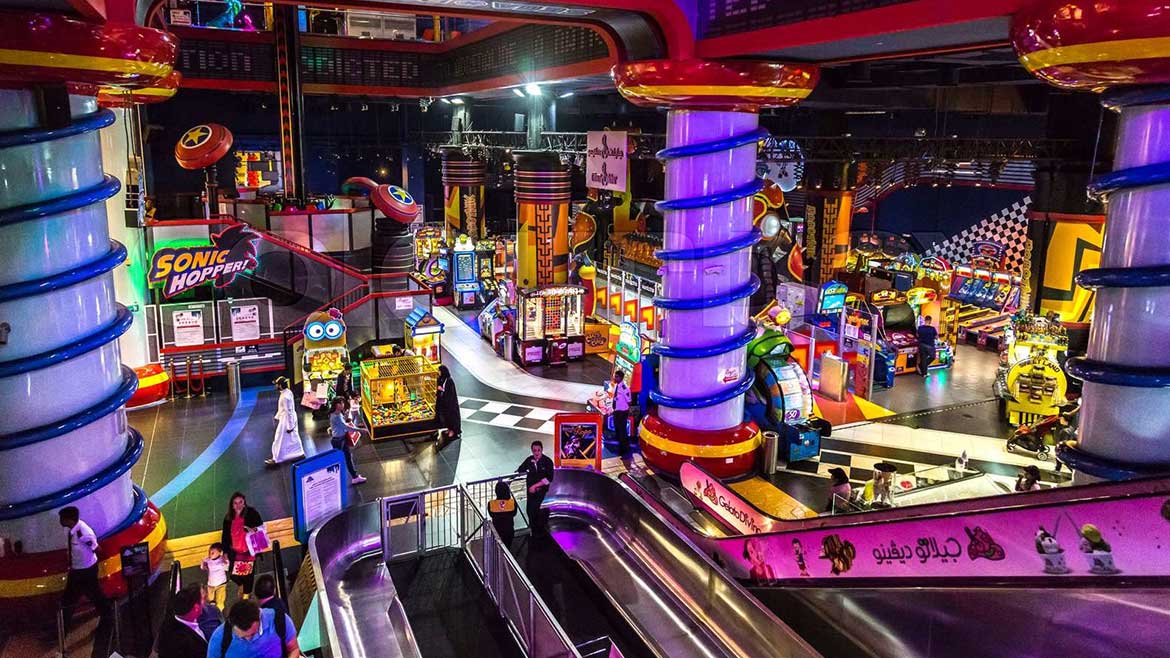 Situated in The Dubai Mall, Sega Republic takes gaming to whole new heights with its thrilling rides and arcade games. From high-speed roller coasters to interactive simulators, this gaming center in Dubai offers a fusion of rip-roaring adventures and classic gaming wistfulness. With its iconic Sega characters and captivating attractions, Sega Republic guarantees an unforgettable gaming experience.
IGN Convention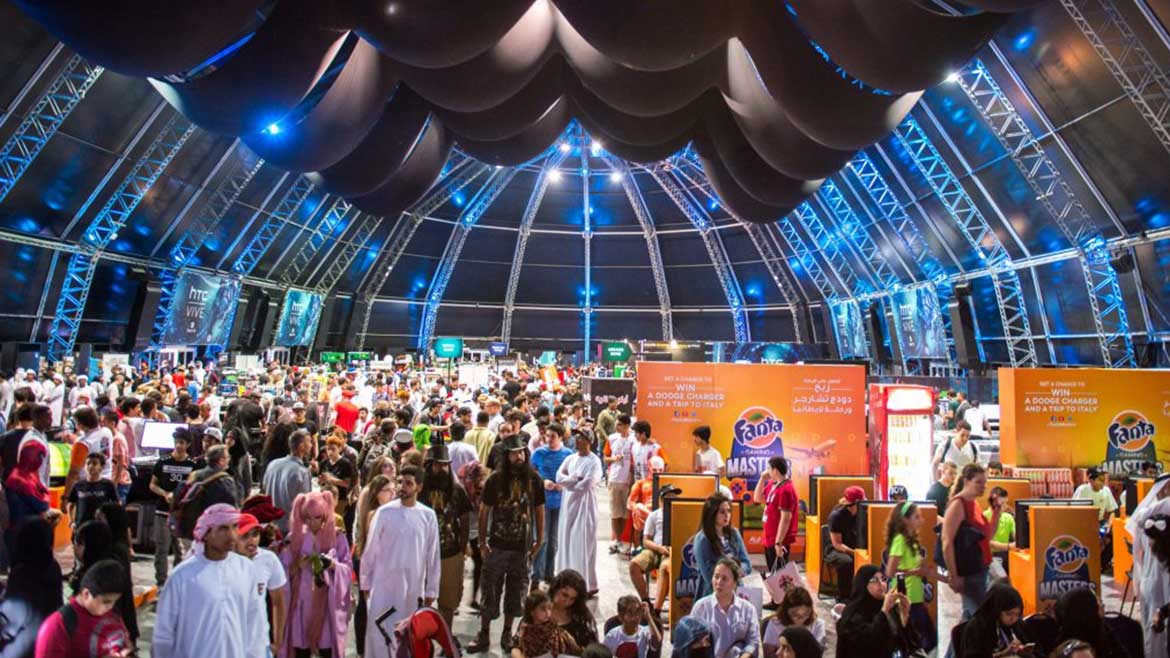 IGN Convention is an annual gaming and pop culture event that takes place in Dubai. This gathering of gaming enthusiasts showcases the latest video game releases, e-sports tournaments, cosplay competitions, and interactive gaming experiences. IGN Convention provides a platform for gamers to connect, celebrate their passion, and dive into the vibrant gaming culture of Dubai.
Warehouse Gym Gaming Zone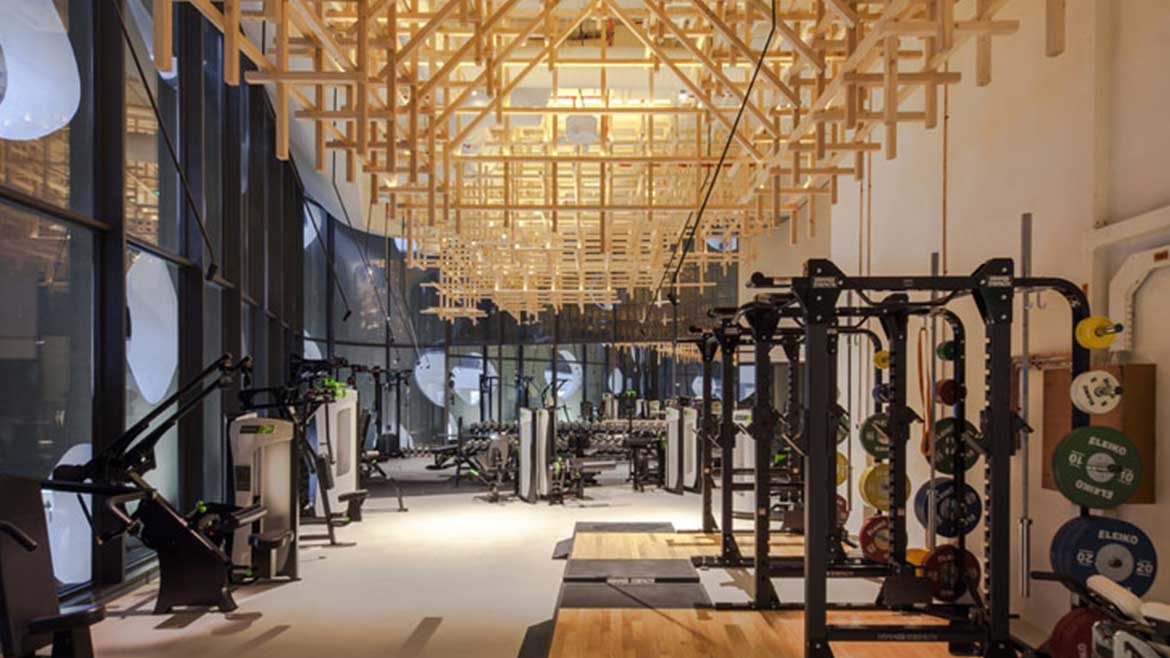 For fitness enthusiasts who also love gaming, the Warehouse Gym Gaming Zone is the ultimate destination. Located in Al Quoz, this unique gaming center combines workout equipment with gaming consoles, allowing gamers to engage in physical activity while indulging in their favorite games. It's the perfect blend of fitness and gaming for a holistic gaming experience.
Dubai Autodrome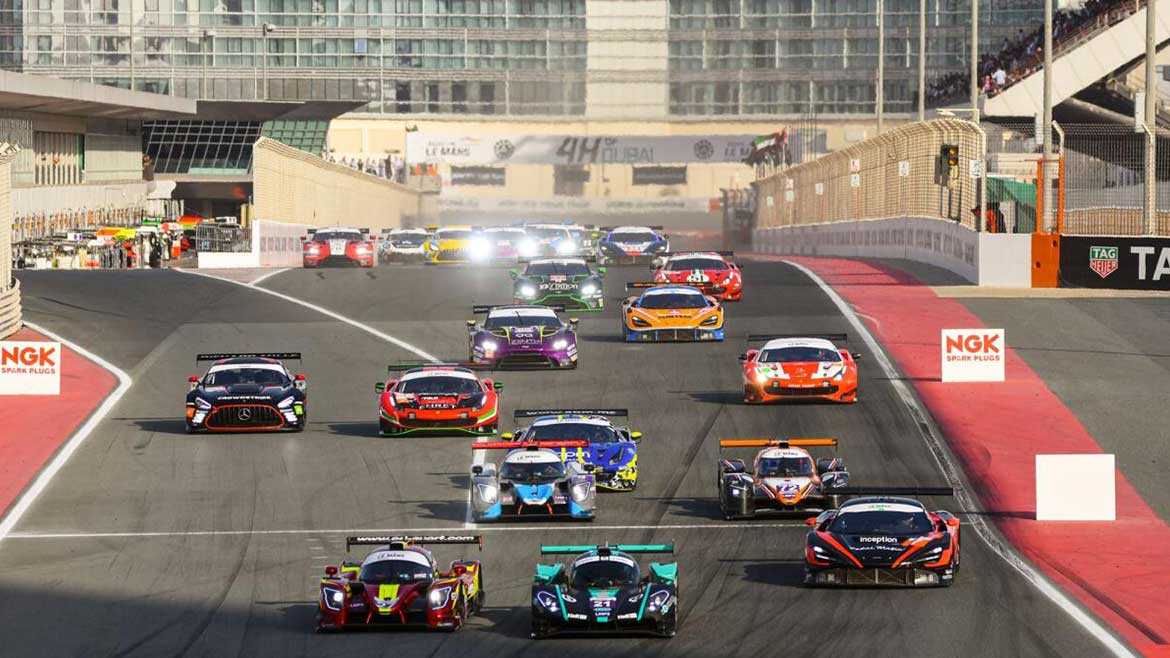 Known for its exhilarating motorsports events, Dubai Autodrome also offers thrilling gaming experiences. The Kartdrome, located within Dubai Autodrome, features a professional karting track where visitors can compete in high-speed races against friends or fellow gamers. With its realistic racing simulators and challenging circuits, Dubai Autodrome caters to both virtual and real-life racing enthusiasts.
eZone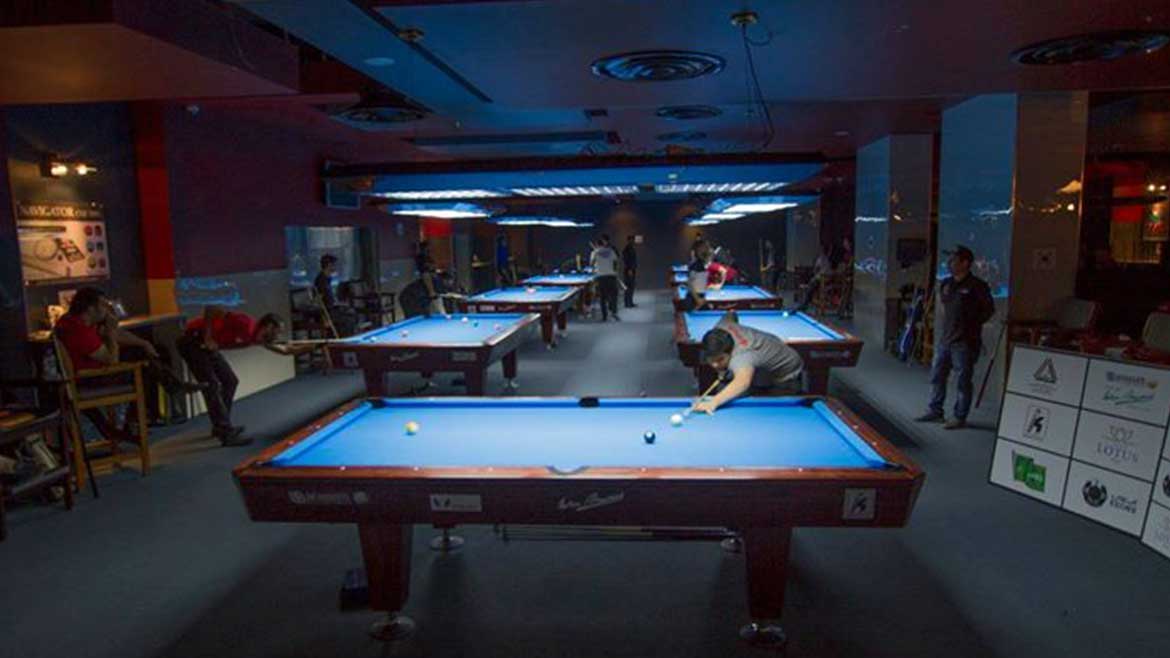 Situated in Dubai Mall, eZone is a gaming center that offers a wide range of arcade games, virtual reality experiences, and e-sports competitions. With its high-tech gaming equipment and a vibrant gaming community, eZone provides an immersive gaming atmosphere where players can test their wits, socialize, and embrace the thrill of competitive gaming.
Wrapping Up
Considering all the centers listed above, it can be said that each gaming center in Dubai offers a unique blend of excitement and entertainment. Whether you're a casual gamer, an e-sports enthusiast, or a virtual reality explorer, the gaming centers in Dubai have something for everyone. So, are you ready to get your game face on?