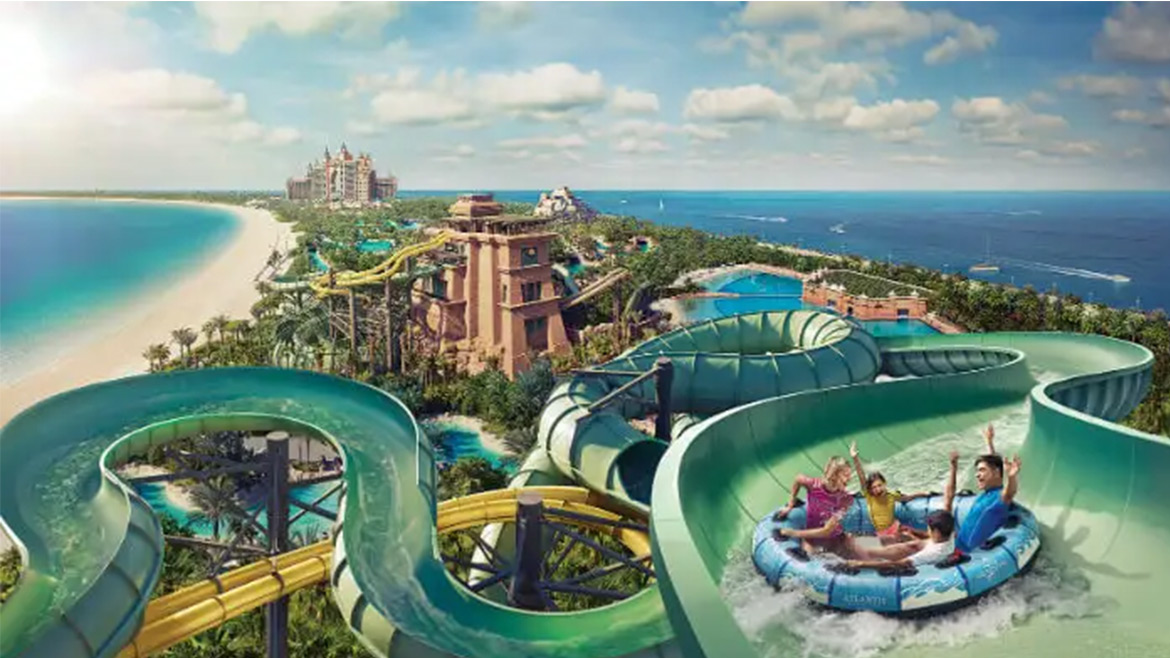 Dubai's Best Theme Parks and Water Parks
Dubai excels at creating fun-filled destinations. It's no surprise the city has become renowned for its leisure parks which offer a variety of themes, first-rate rides for kids of all ages, and year-round sunshine. Continue reading for information about the hottest trends right now, from an entertainment buff's paradise to Dubai's hippest waterfront place. Check out the best theme parks and water parks of Dubai listed below.
Theme Parks
IMG Worlds of Adventure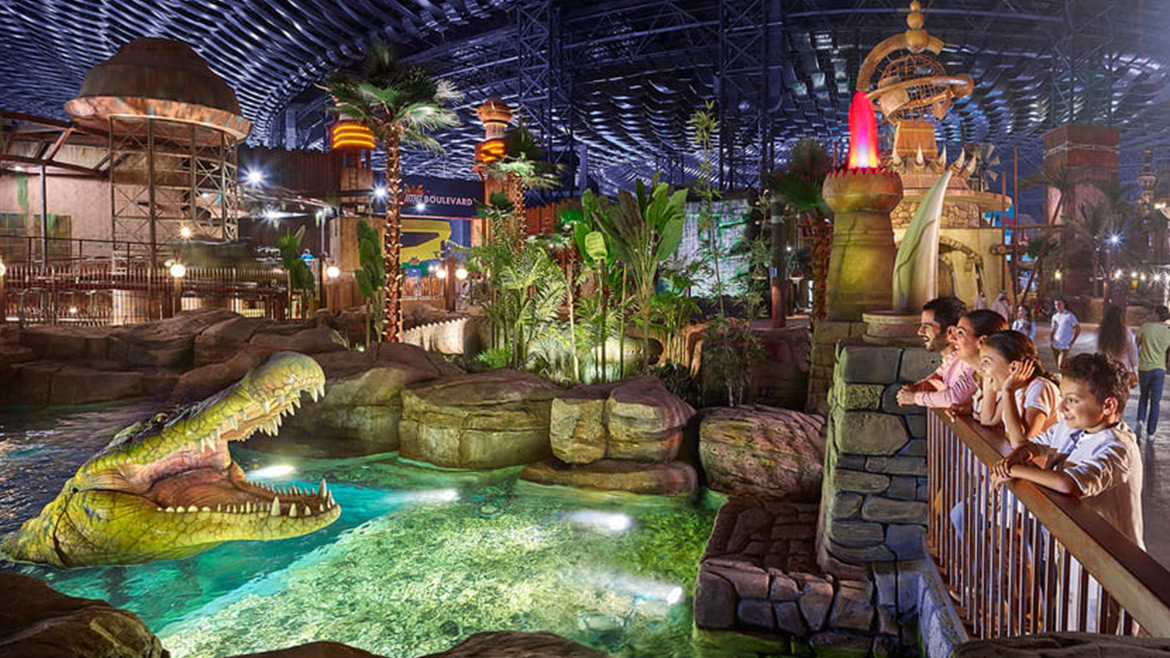 One of the largest indoor theme parks in the world is Dubai's most recent record-breaker. It has four zones that encompass everything from superheroes to dinosaurs and is 1.5 million square feet in size. The kids will adore the action-packed Marvel zone, where they can go on adventures with characters like Spider-Man, The Hulk, Iron Man, Thor, and other Avengers, whether it be on a thrilling journey or in a cutting-edge stereoscopic movie dome. Little ones will find plenty of things to smile about in the Cartoon Network area at IMG Worlds of Adventure, including the chance to enter LazyTown, save The Powerpuff Girls, or engage in Ben 10's Ben 10 vs. Evil fight. Don't forget to visit the Lost Valley, which features the highest and fastest rollercoaster in Dubai, the scream-inducing Velociraptor, and 70 life-size robotic dinosaurs.
Address: E311 Sheikh Mohammed Bin Zayed Rd – City of Arabia – Dubai – United Arab Emirates
Phone: +971 4 403 8888
Hours: Everyday – 12 PM to 10 PM
Dubai Parks & Resorts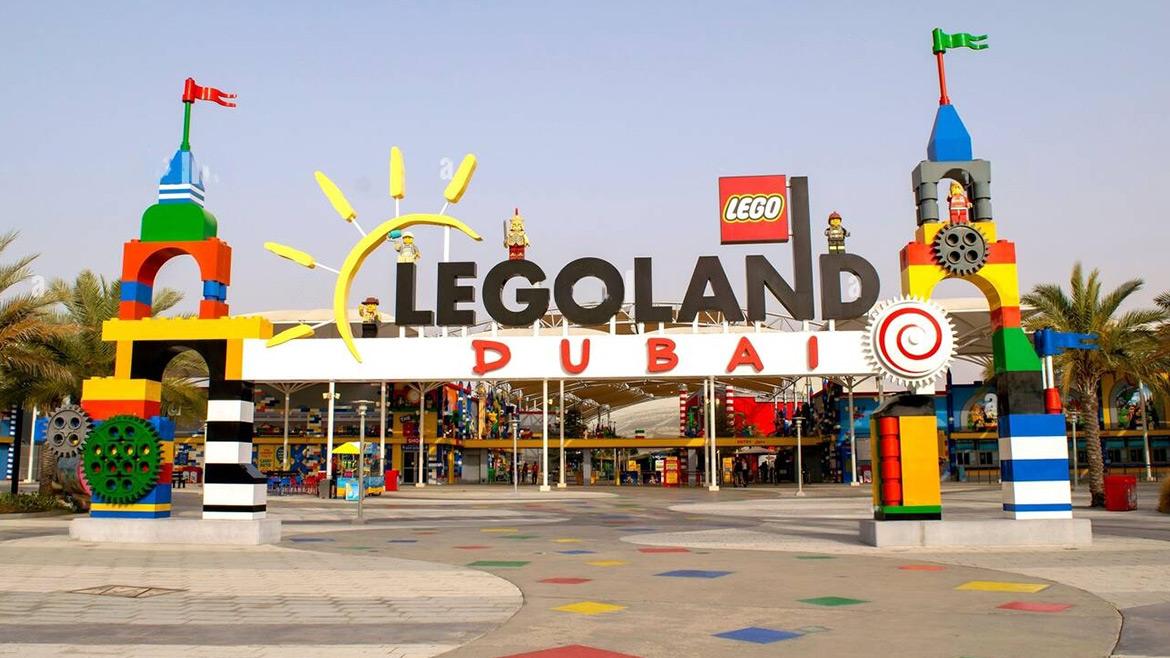 The biggest integrated amusement park in the area, featuring more than 100 rides & attractions that are fantastic for the whole family to enjoy, features everything from Bollywood to Shrek. This enormous resort basically has four separate parks: 3 theme parks & 1 water park with a Legoland theme. Motiongate Dubai is a theme park with a Hollywood vibe where you can live out your movie fantasies with attractions based on popular films like The Hunger Games for larger kids and The Smurfs, Shrek, and Madagascar for younger ones. The Lionsgate Zone will be growing early next year with two new rides, one based on the John Wick franchise & one roller coaster themed around the heist thriller Now you See Me.  The hotel will have 250 rooms with Lego models, a disco elevator, and a palace play area, complementing the already-existing Legoland Dubai and Legoland Water Park.
For kids ages two to twelve, the resort itself offers an abundance of adventures, including engaging rides, 15,000 Lego models, 60 million Lego bricks & building & driving activities that call for cooperation and skill. We adore Miniland with a Dubai motif. Bollywood Parks, a theme park devoted to India's vibrant film business, is yet another first for Dubai. 
Address: Sheikh Zayed Road – Dubai – United Arab Emirates
Phone: +971 800 2629464
Hours: Everyday – 10 AM to 11 PM
Water Parks
Aquaventure WaterPark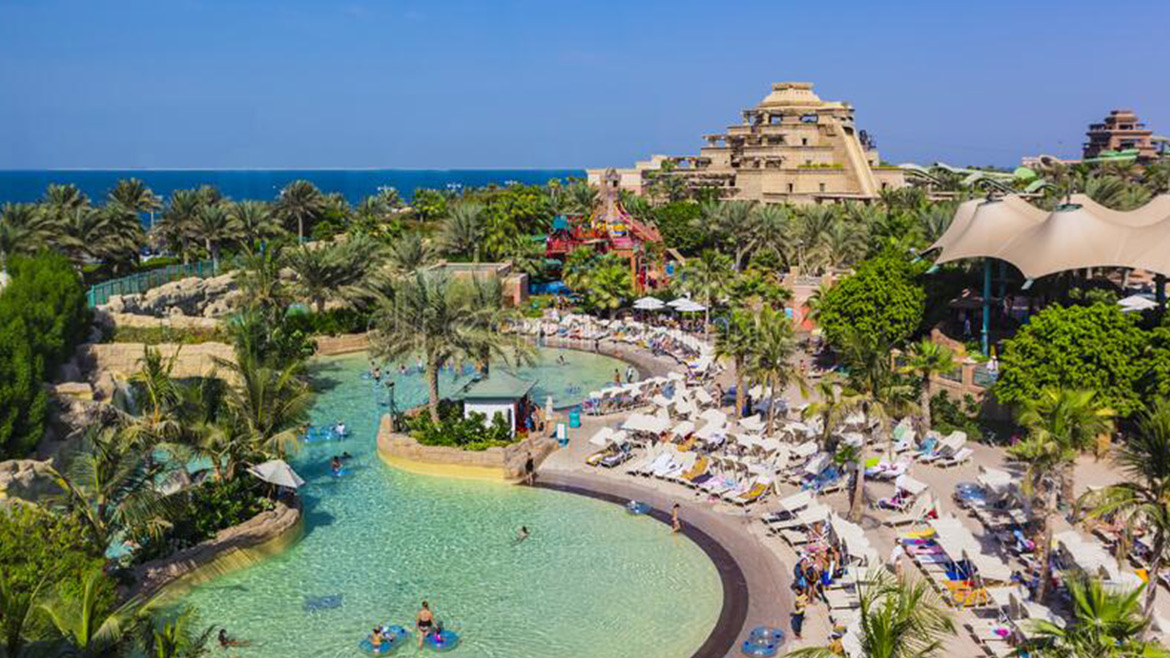 The Atlantis The Palm resort is home to Dubai's largest water park, which offers world-class thrills for thrill-seekers. Poseidon and Neptune, the two dominant towers, are joined by a gigantic lazy river that carries riders. Poseidon's Revenge and the Leap of Faith are recommended for serious sliders. Aquaventure has grown to become one of the largest waterparks in the world with the construction of the 34-meter-tall Trident Tower and the 12 new rides.
Address: Atlantis The Palm – Crescent Rd – Dubai – United Arab Emirates
Phone: +971 4 426 0000
Splash N Party WaterPark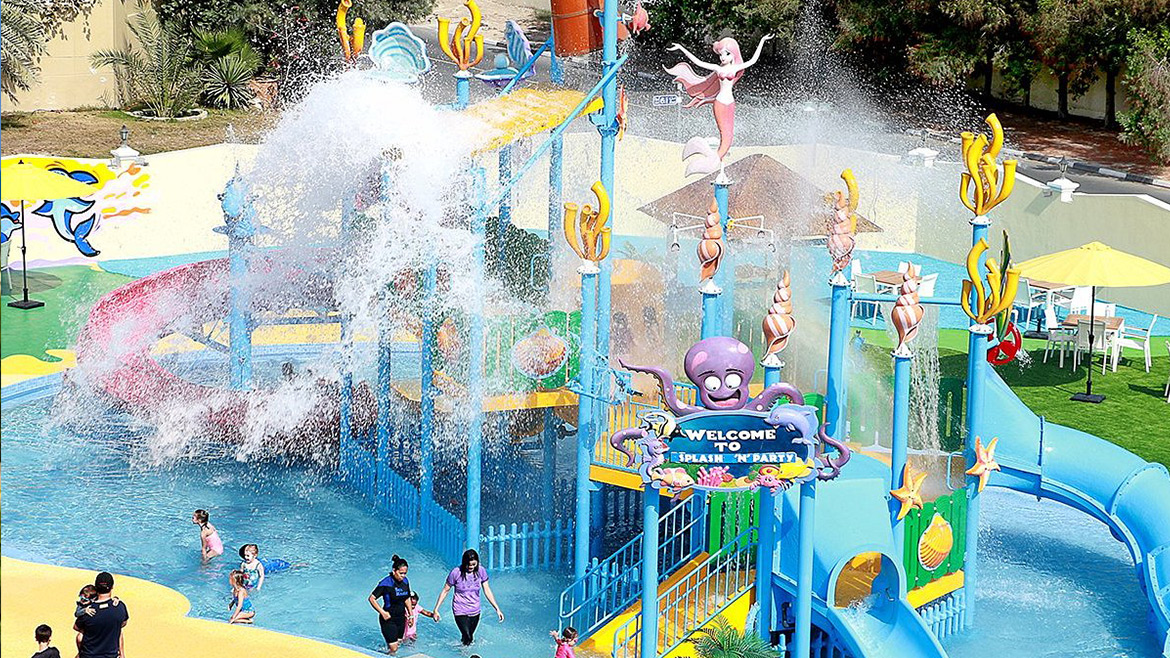 Although there is plenty of entertainment for adults, Splash n Party is designed specifically for kids between the ages of two and ten. This one of the fantastic water parks is for hosting huge groups, and it's a great place for kid's parties. It's a lively, colorful, and secure area where kids can run about and enjoy the park's water rides. Due to the waist-level water restrictions and shorter ride height requirements than typical parks, extra caution has been taken.
Address: Al Safa 2, Street 8A, Villa no.1, Jumeirah – Dubai – United Arab Emirates
Phone: +971 4 388 3008
Hours: Sunday to Thursday – 9 AM to 8 PM, Friday & Saturday – 9 AM to 9 PM
Wrap-Up!
You can find everything you need for a journey that is filled with sunshine in Dubai. The affluent metropolis by the sea offers remarkable experiences, from tranquil desert safaris to dining in the highest structure in the world.
Expand your horizons by visiting this thrilling blend of historically significant buildings, charming neighborhoods, white sand beaches, and amusement & water parks. You just need to search for water parks near me when in Dubai, go there, have fun! You'll have a tonne of stories to tell when you get home.