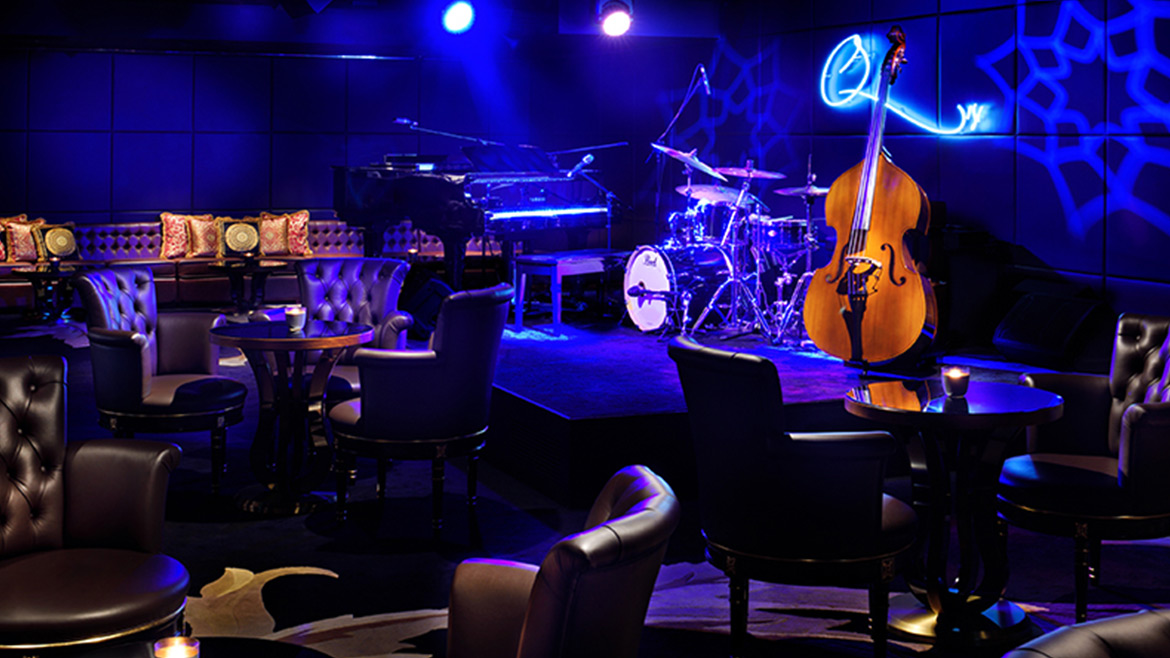 A Guide to Dubai's Best Live Music Venues
Dubai has effectively made out a place for itself on the global stage, thanks to its amazing accomplishments. It is well-known for the "Dubai Miracle Garden," the largest flower garden in the world, as well as the "Burj Khalifa," the tallest structure in the world. This city is known for having great live music venues, which every visitor to this vibrant city must include in their itinerary, among other attractions like an outstanding nightlife.
Metal, Punk, Rock, Jazz, Ska & House are among the few music genres that are most popular here. It also has one of the most popular underground music cultures in the world, where individuals from nations other than Dubai frequently show up. Let's take a look at some of Dubai's top live music venues for soul-stirring music.
Dubai Opera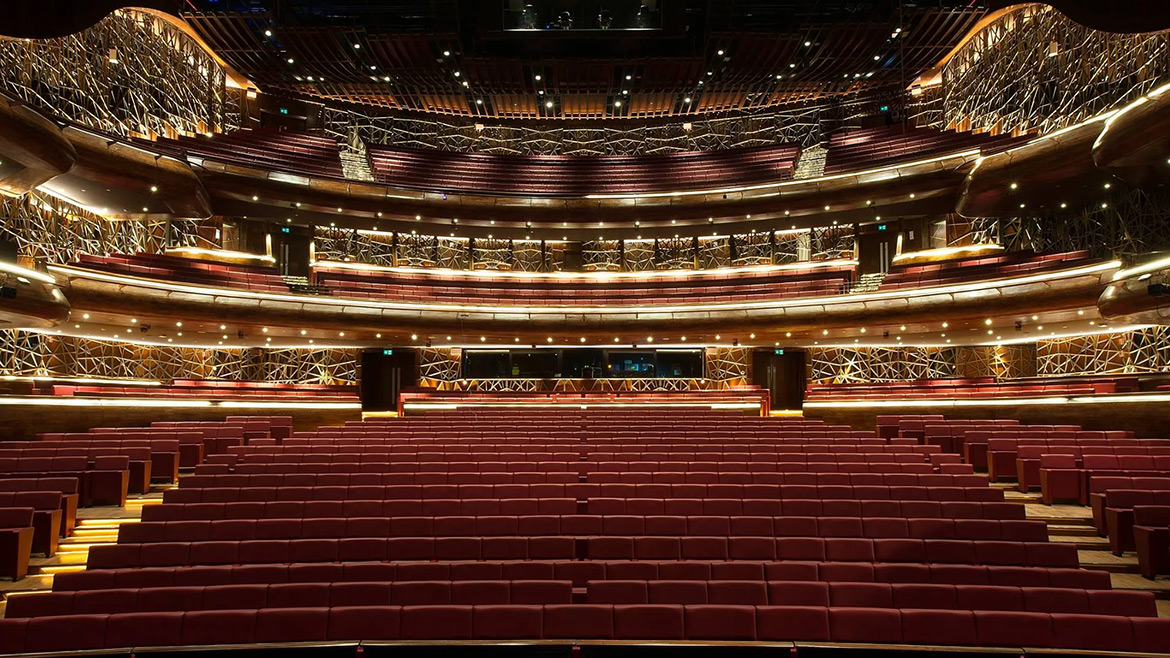 Visit Dubai Opera if you want to experience what true Dubai is like because it offers an original glimpse at the city's culture through its live music performances. This venue can hold a live performance, a movie screening, and a regular event all in one. It can easily accommodate about 2000 people to take in a top-notch show at once. A real musical retreat, the experience is further enhanced by the grand interior and superb acts.
Address: Sheikh Mohammed bin Rashid Blvd – Downtown Dubai – Dubai – United Arab Emirates
Phone: +971 4 440 8888
Dubai Media City Amphitheatre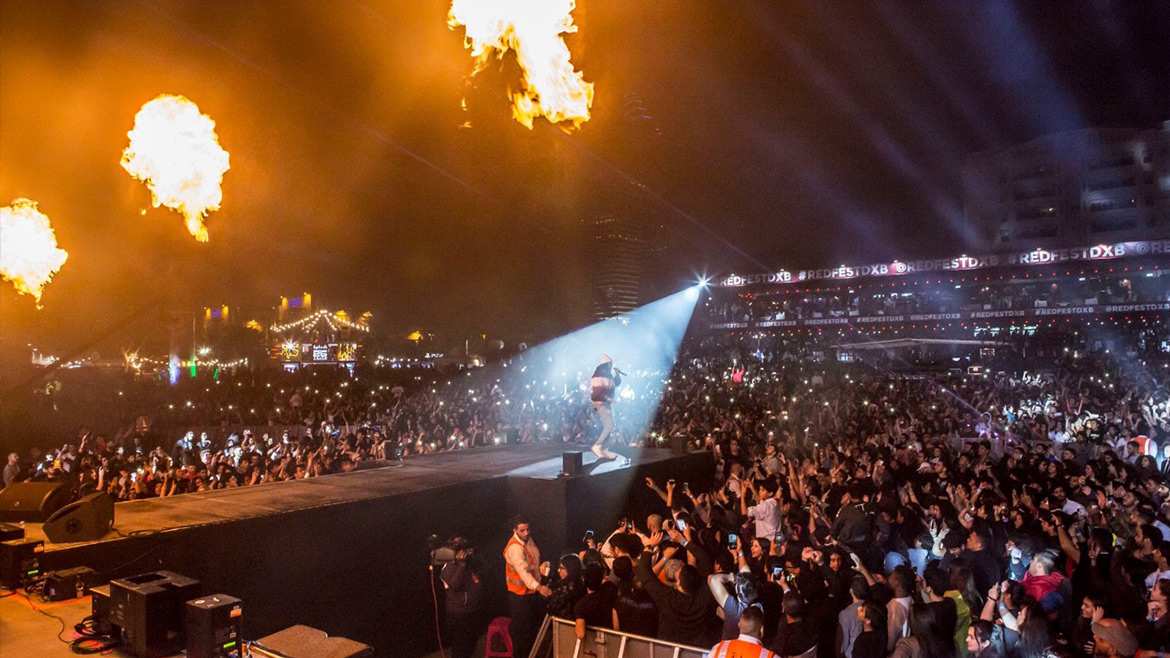 This is one of the best music venues which hosts a variety of events that feature local as well as international acts. In addition to these, it is a well-known location for festivals, exhibitions, and award ceremonies. This award-winning venue offers the best live music experience & is enormous, as evidenced by the audience it can accommodate—up to 15,000 people. This location, a center for the media business in the Middle East, has a huge stage that enhances the musical experience.
Address: King Salman Bin Abdulaziz Al Saud St – Dubai – United Arab Emirates
Phone: +971 4 391 4555
Hard Rock Café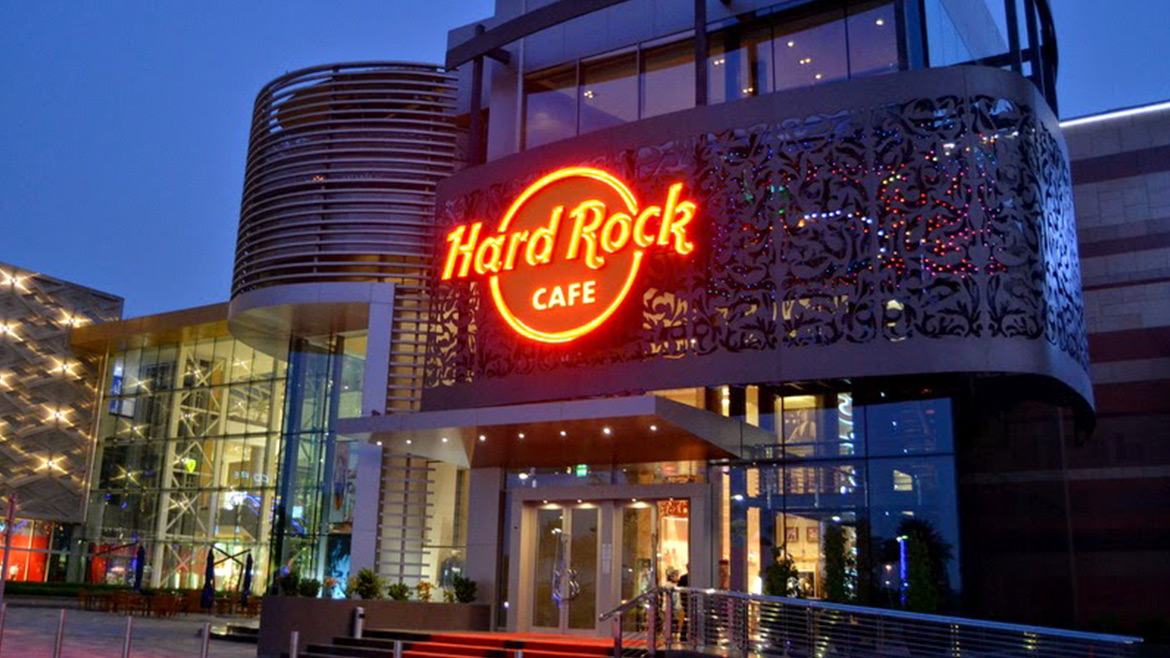 This cafe is well-known for being one of the best live music venues. It stands out because it has an Arabic vibe. This location is a one-stop shop for delicious meals, beverages, and music played by foreign musicians. The warm ambiance and helpful staff, combined with the delightful choices, complete the package. You can always eat at a Hard Rock Cafe while dancing to your favorite music, so be sure to check out the mouthwatering choices.
Address: Mall Zone 8A – Dubai Festival City – Dubai – United Arab Emirates
Phone: +971 4 232 8900
The MusicHall Dubai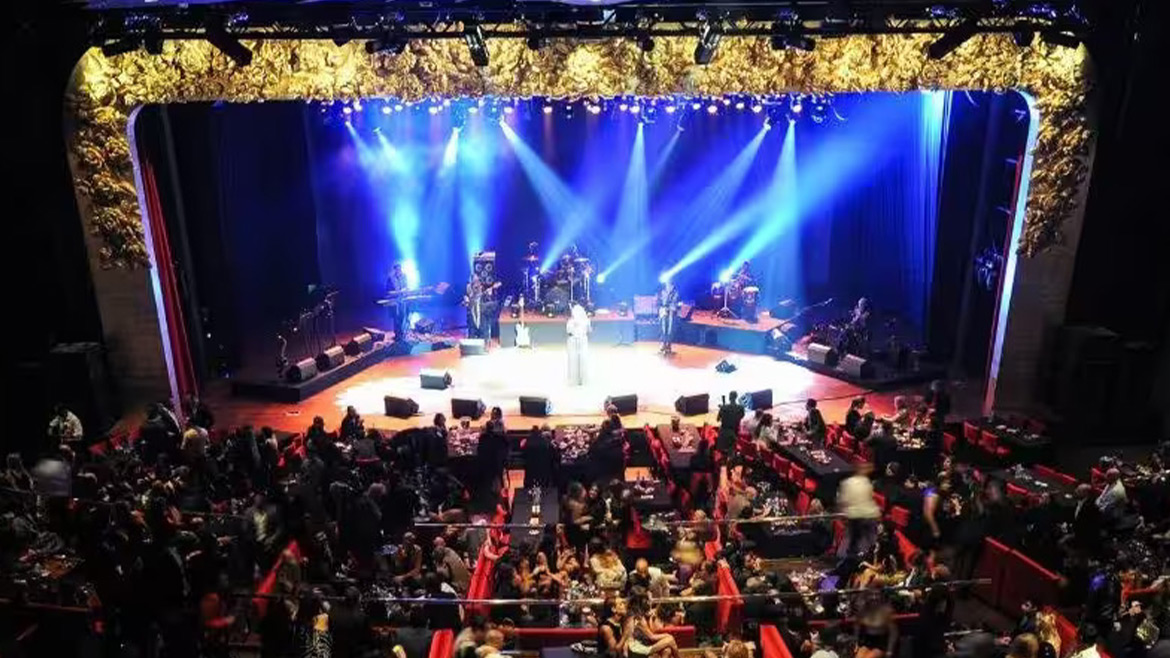 This is a huge venue where you can enjoy some fantastic live music in Dubai with genres, such as Jazz, Rock, Arabic, Latino, etc. It offers more than ten different kinds of concert genres. It features exciting musical performances as well as delicious food and beverages to enjoy while watching the performances. This must-see venue in Jumeirah for a fun night out is primarily populated by a vibrant local population.
Address: Jumeirah Zabeel Saray Hotel, Palm Jumeirah, Dubai – Dubai – United Arab Emirates
Phone: +971 4 447 6646
Grand Cafe Boulevard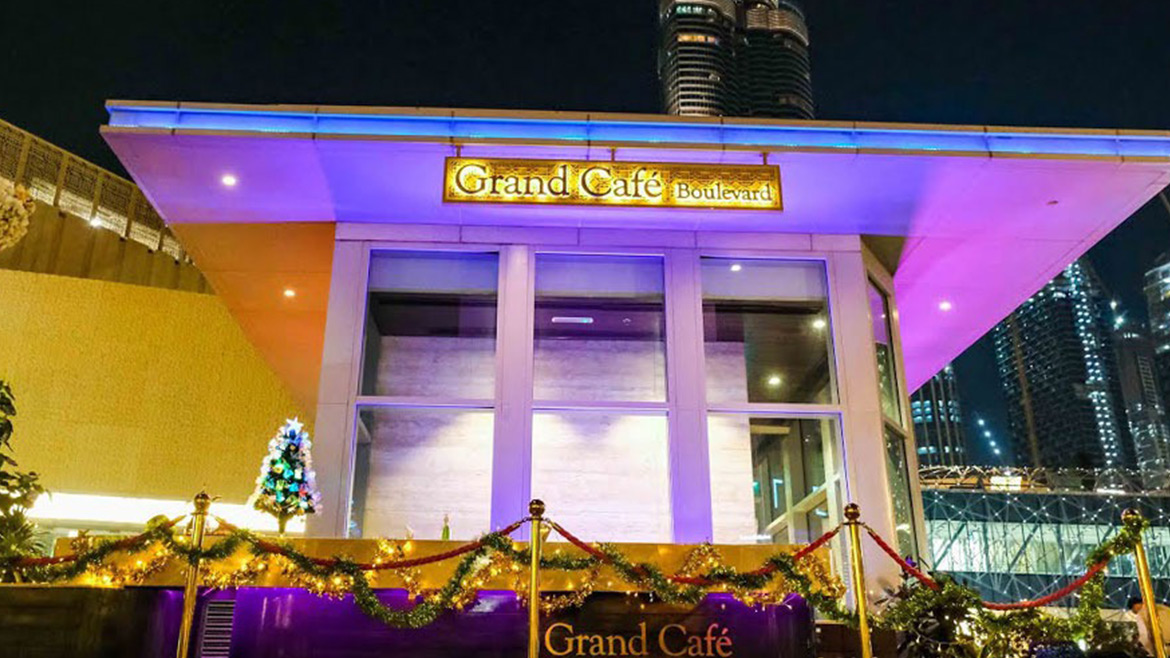 This café is recently started in 2015. It provides live Levant music and Beirut-area Lebanese recipes for customers to experience. It is incredibly cozy and offers unmatched Arabic hospitality, which makes the entire combo special. It offers complimentary WiFi and valet parking to enhance the experience.
Address: Unit LG – 180 – Sheikh Mohammed bin Rashid Blvd – Downtown Dubai – Dubai – United Arab Emirates
Phone: +971 50 650 0220
The Irish Village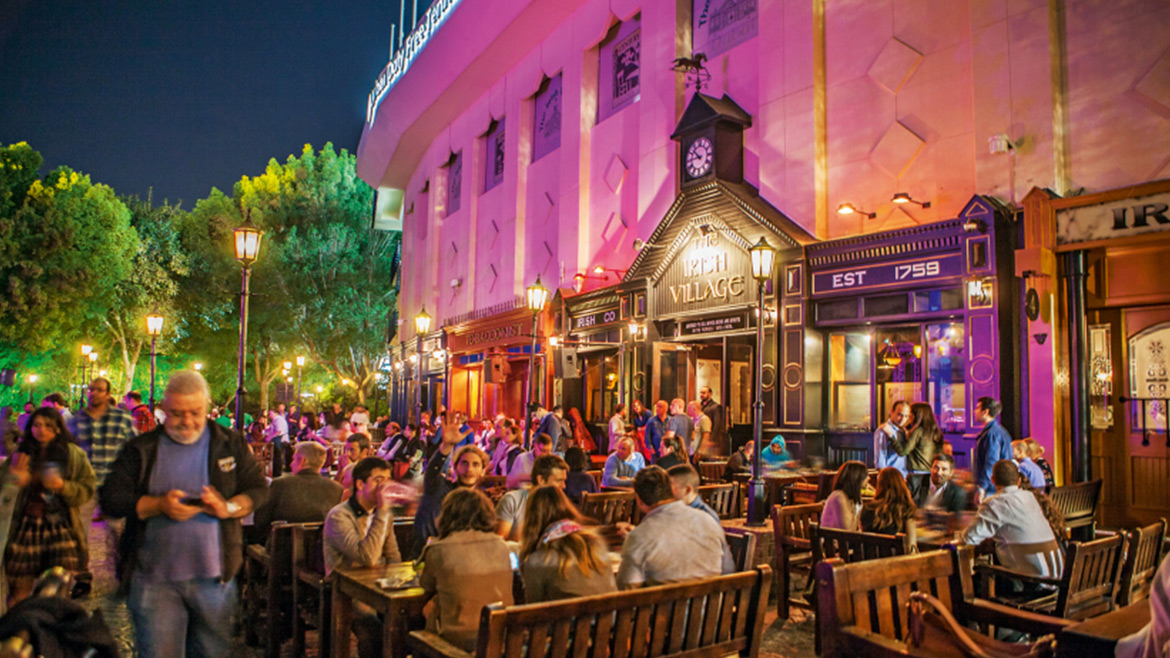 One of the exclusive music venues, Irish Village in Dubai will make you experience Ireland, where you can try new foods, sip new beverages, play activities, and listen to fun live music. The MJ's, a live music ensemble with two Irish & one Welsh member, are always available to play whatever you request in addition to the occasional magical Irish music. One must have an Irish experience in Dubai if they want to fully appreciate this stunning middle-eastern metropolis.
Address: 31 A St – Garhoud – Dubai – United Arab Emirates
Phone: +971 4 282 4750
Treehouse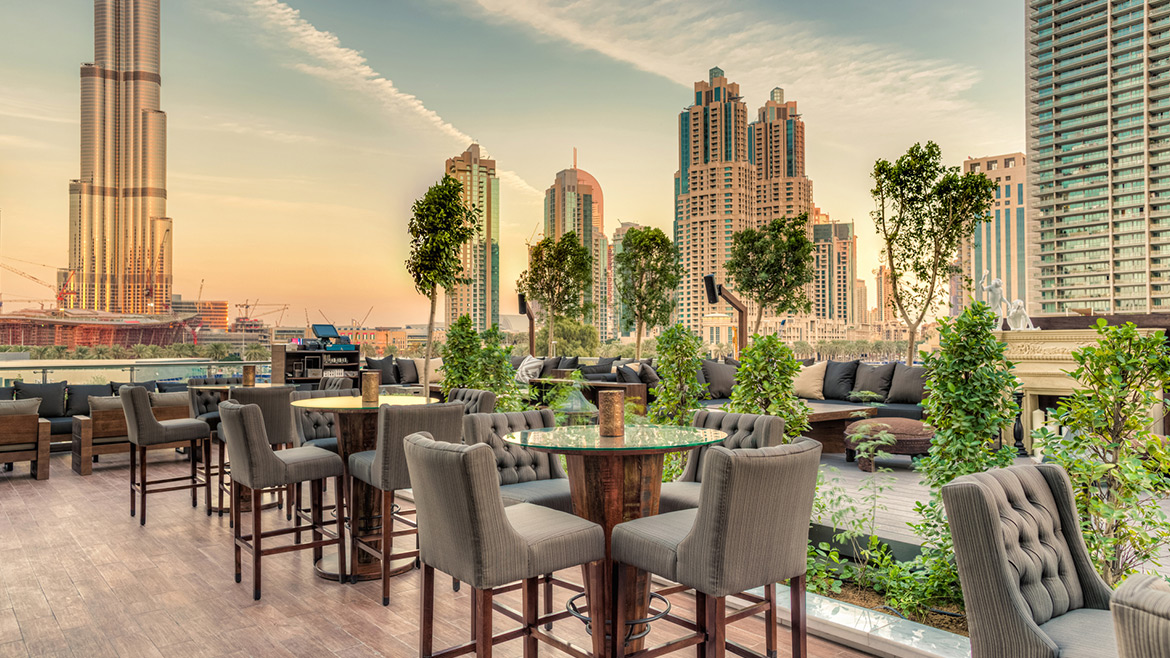 The ultimate party spot is Treehouse, a rooftop area with lots of trees and a breathtaking view of the tall buildings in Dubai. It has an approach that is constantly introducing new things for its guests. This extravaganza, which includes live music, Ladies' Nights, and themed nights, is one in which you should participate. Every Sunday there is live music.
Address: Burj Khalifa St – Business Bay – Dubai – United Arab Emirates
Phone: +971 4 438 3100
The Fridge Warehouse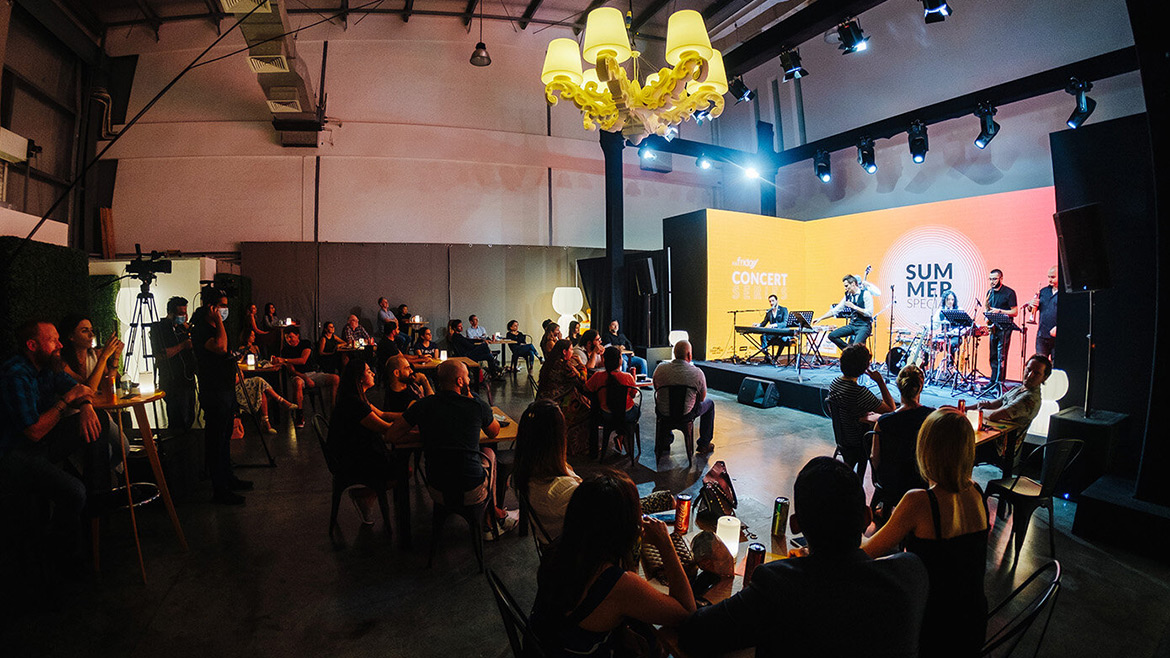 The Fridge is a venue in Dubai where you can catch live music performances, jam sessions, and local artist acts. A location dedicated to music alone, you can learn, play, enjoy, and even enroll here because this is a business that supports and encourages musicians. It offers the opportunity to perform at various events in addition to music.
Address: AlSerkal Avenue – Warehouse #5 17th St – Dubai – United Arab Emirates
Phone: +971 4 347 7793
Hope you have liked the above mentioned live music venues of Dubai. Just search for the music live near me, and you will be sorted! Visit these music venues to experience a memorable evening with your loved ones, and keep visiting Dubai Local!