Jebel Al Qudra Lake Dubai: All You Need to Know
Dubai's tourism sector boasts of its diversity, which is one of its key strengths. With a population of over 190 nationalities, hailing from diverse cultural backgrounds, Dubai is well-equipped to cater to the needs of visitors from all walks of life. Among various attractions, Jebel Al Qudra Lake is one of the most liked by people of Dubai and tourists alike. 
If you are planning your visit to this awesome lake, then this all-inclusive blog can be your go-to guide. So, walk through the points below and learn all about Jebel Al Qudra Lake in Dubai.
Jebeal Al Qudra Lake Dubai – An Overview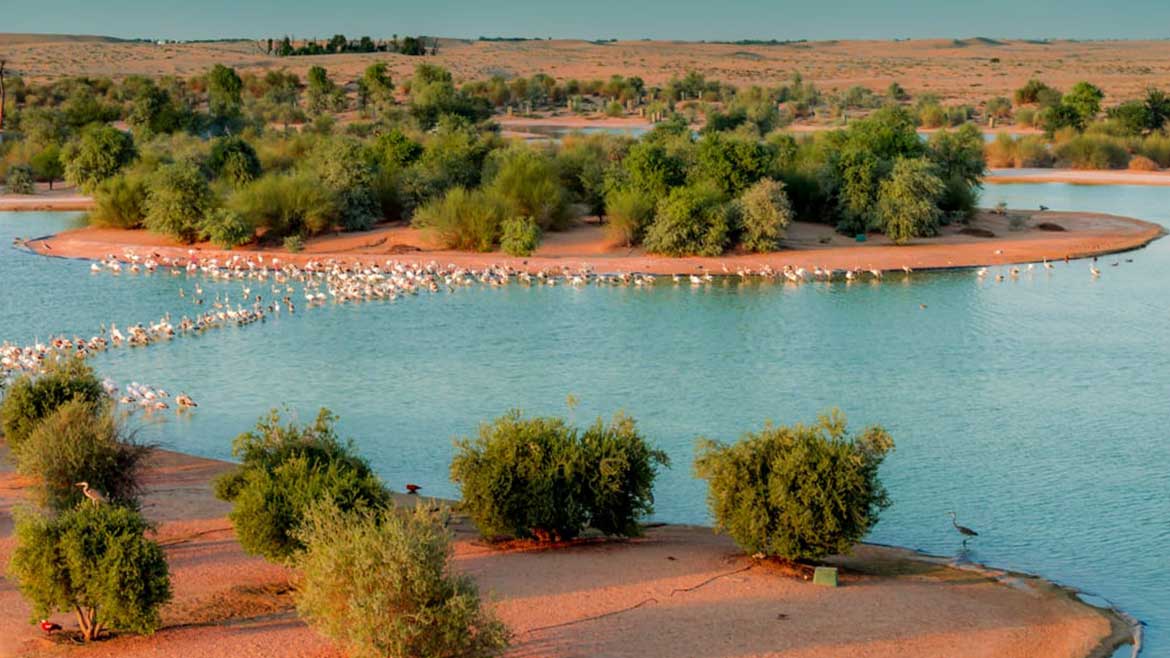 Jebel Al Qudra Lake is a stunning man-made lake nestled in the heart of Dubai's desert landscape. This beautiful lake is situated amid the Jebel Al Qudra Mountains, which are located approximately 35 kilometers from the city center. The lake has become a popular destination for tourists and locals alike, who flock to this tranquil oasis to escape the hustle and bustle of city life and wonder at the breathtaking beauty of nature.
Jebeal Al Qudra Lake Dubai – The Creation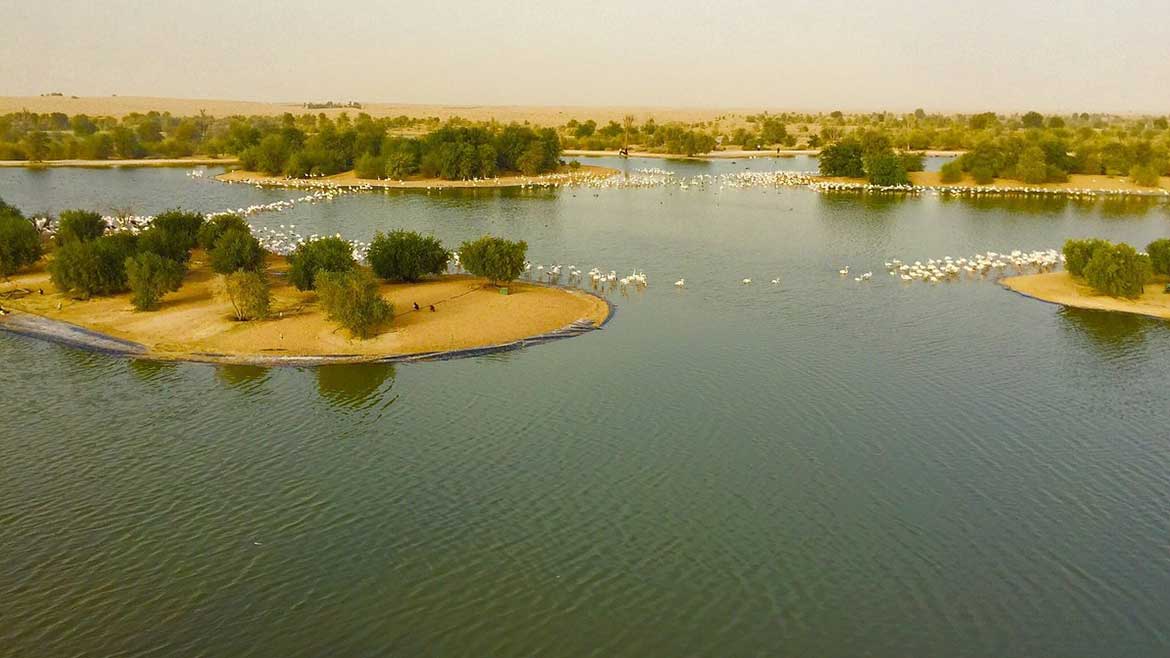 The creation of Jebel Al Qudra Lake was part of an ambitious project by the Dubai government to enhance the region's natural resources and promote sustainable tourism. The lake was built in 2013 by the Dubai Municipality, as part of a larger initiative to transform the area into a world-class outdoor recreational destination. The lake is surrounded by a picturesque landscape of rolling hills, dunes, and rugged mountains, providing visitors with an unforgettable experience of nature.
Covering an area of 10 hectares within the Saih Al Salam Desert, Qudra Lake is an artificial body of water that is supplied with treated sewage water from the Jebel Ali sewage treatment plant, which is managed by the Dubai Municipality.
Jebeal Al Qudra Lake Dubai – The Location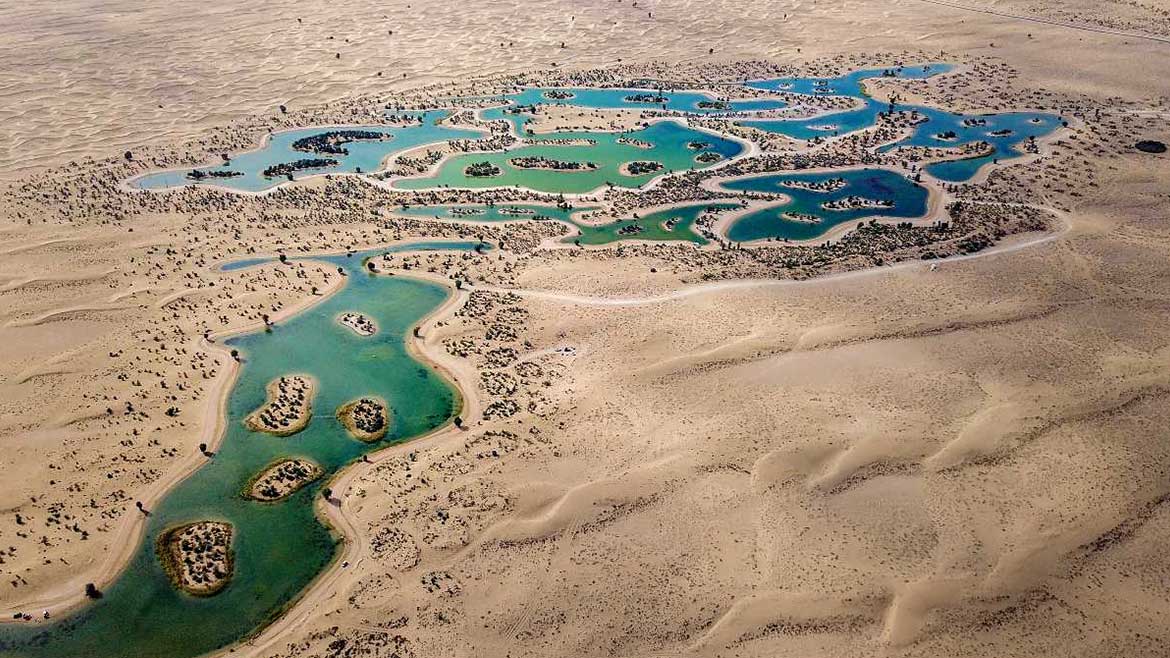 Positioned approximately 10 miles east of al Maktoum Airport, Al Qudra Lake is a pristine man-made lake situated along Al Qudra Road (D63). Access to the lake can be obtained via Dubai Ail Ain Road or Emirates Road, depending on your starting point. The location of the lake is also readily accessible through Google Maps. While buses and the metro are available transportation options, it is advisable to rent a car or use your vehicle, as the journey to Al Qudra Lake may require some off-road driving, taking around 44-60 minutes. It is important to note that there are no street lights along the way, so it is recommended to return before it gets dark.
Jebeal Al Qudra Lake Dubai – What to Expect
Jebel Al Qudra Lake is a popular destination for outdoor enthusiasts, particularly those interested in camping, hiking, and bird-watching. The location is an ideal destination for bird enthusiasts, as it provides a home to approximately 67 diverse species of birds, including those that migrate to and from East Africa. The most commonly observed species among tourists include flamingos, grey herons, and great egrets. The lake's tranquil waters are also perfect for fishing and boating, making it an ideal spot for a family day out or a romantic getaway.
One of the unique features of Jebel Al Qudra Lake is its proximity to several cycling tracks, which have become increasingly popular in recent years. The lake is situated next to the Al Qudra Cycling Track, a 50-kilometer stretch of road that winds through the stunning desert landscape. This track is particularly popular among cyclists, who come to test their endurance and enjoy the scenic views along the way.
What's More?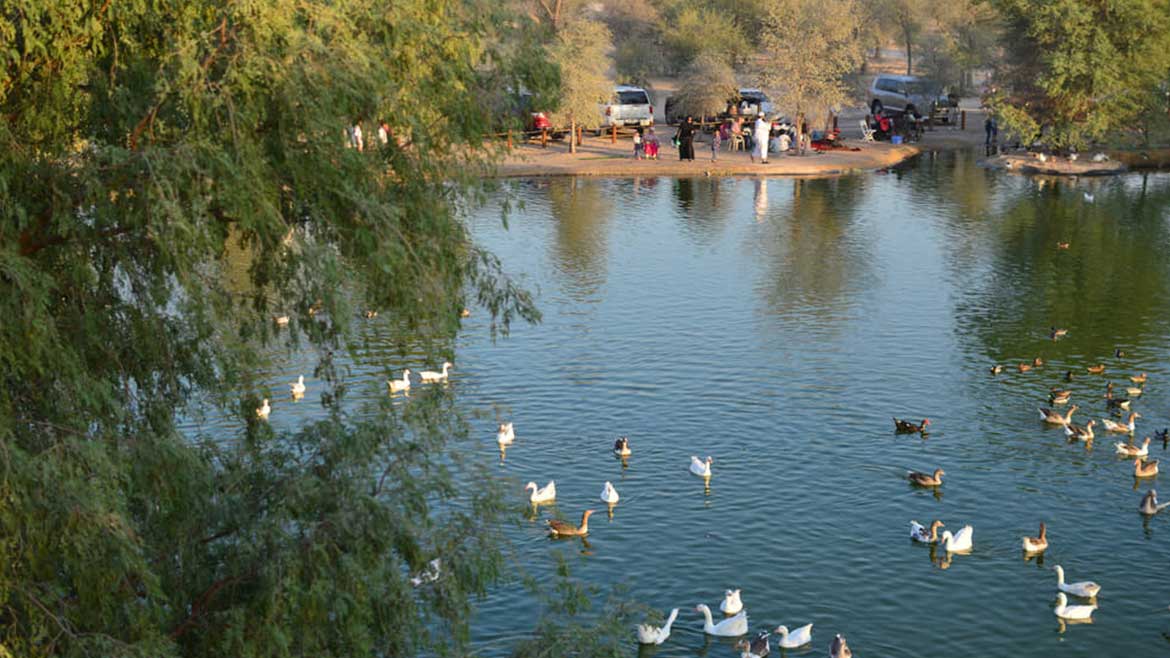 In addition to its natural beauty and outdoor recreational activities, Jebel Al Qudra Lake is also a hub for social and cultural events. The lake regularly hosts cultural festivals, concerts, and other events, providing visitors with a unique opportunity to experience Dubai's rich and diverse cultural heritage. Once the sun sets, the sky above illuminates so brilliantly that it entices you to spend additional enjoyable moments observing the stars.
To Conclude
Jebel Al Qudra Lake in Dubai is a must-visit destination. It offers a unique and unforgettable experience of nature, culture, and outdoor recreation, and is a testament to Dubai's commitment to sustainability and promoting responsible tourism.
Located amidst a series of artificial lakes, dunes, and rich wildlife, Al Qudra Lake provides the perfect setting for those seeking solitude. Originally established to promote eco-tourism, the lake has gradually gained popularity among tourists and has become a renowned tourist destination in Dubai, offering a plethora of unspoiled attractions. The tranquil desert environment enjoys a delightful climate with minimal light pollution, making it an ideal location for star-gazing and nature enthusiasts. So, pack your bags and embark on an exhilarating journey to Dubai's innovative man-made desert oasis, situated far away from the city.