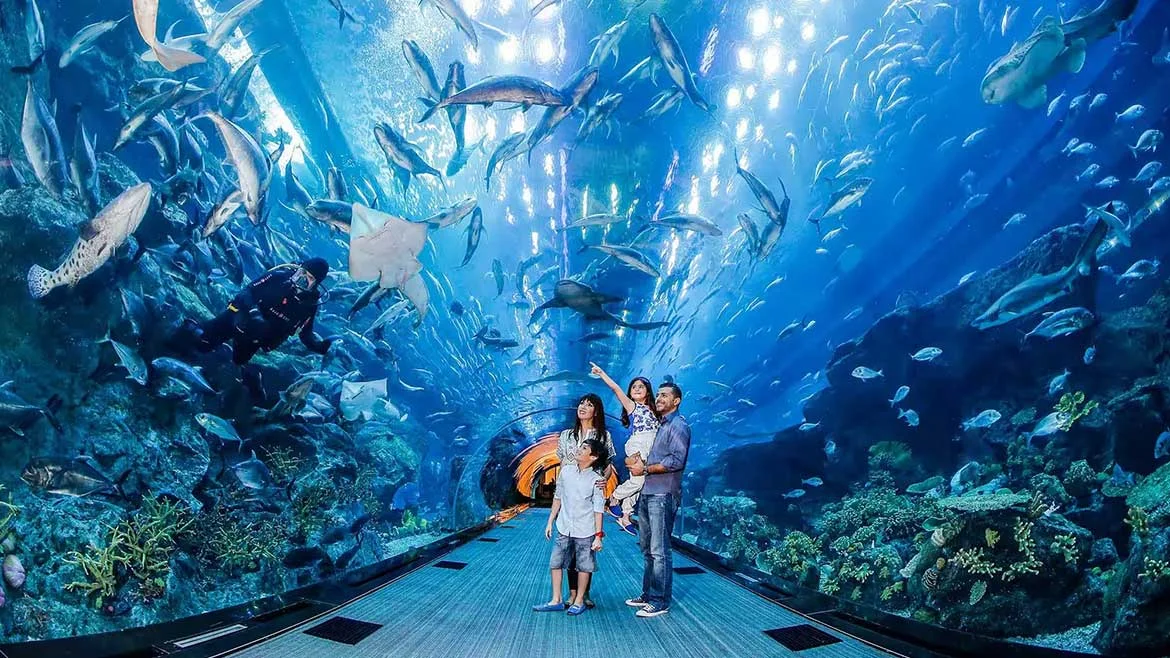 Dubai Aquarium & Underwater Zoo – A Detailed Guide
Located in the city of Dubai, this remarkable attraction invites you into a world of aquatic wonders. It is home to an extensive variety of marine life, from majestic sharks to lively otters. From the remarkable underwater tunnel to beautiful species showcased in the zoo, this is an unforgettable experience nobody should miss while visiting Dubai. 
In this guide, we will explore stunning features of the Dubai aquarium & underwater zoo. Furthermore, we will guide you with additional information like how you can reach there and how you can get tickets for it. So prepare to be enchanted by this aquatic wonderland. 
How to Reach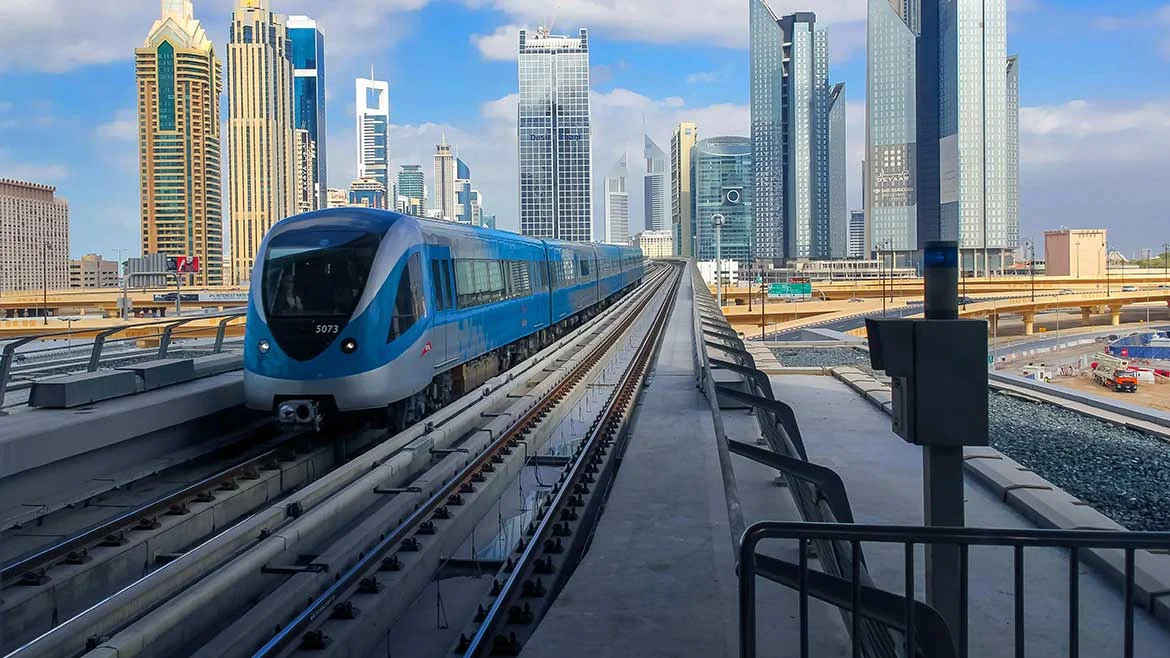 This underwater zoo and aquarium is located in the Dubai Mall, which is easily accessible through public transport. Here are some popular options: 
Bus:

Take Route 29 from the Ghubaiba bus terminal or Route 27 from the Deira Gold Souk station if you want to travel by bus. Furthermore, these buses will drop you off at the Dubai Mall's entrance every 30 minutes. 

Metro:

The Dubai Mall station or the Burj Khalifa station is the closest, and from either one, a glass tunnel connects to the mall. This tunnel is a treat to enter and is entirely air-conditioned. One of the easiest and most practical ways to get to Dubai Mall is by metro. 

Car:

You can also drive to Dubai Mall from almost every location in Dubai. There are many signboards and signals which makes it very easy to navigate to this mall. Moreover, you can also avail a taxi service that will drop you at the Dubai Mall. 
What to Expect When Visiting for the First Time 
Visiting the Dubai Aquarium & Underwater Zoo for the first time guarantees a memorable encounter with underwater wonders. Here is a glimpse of what awaits:
1. Spectacular Entrance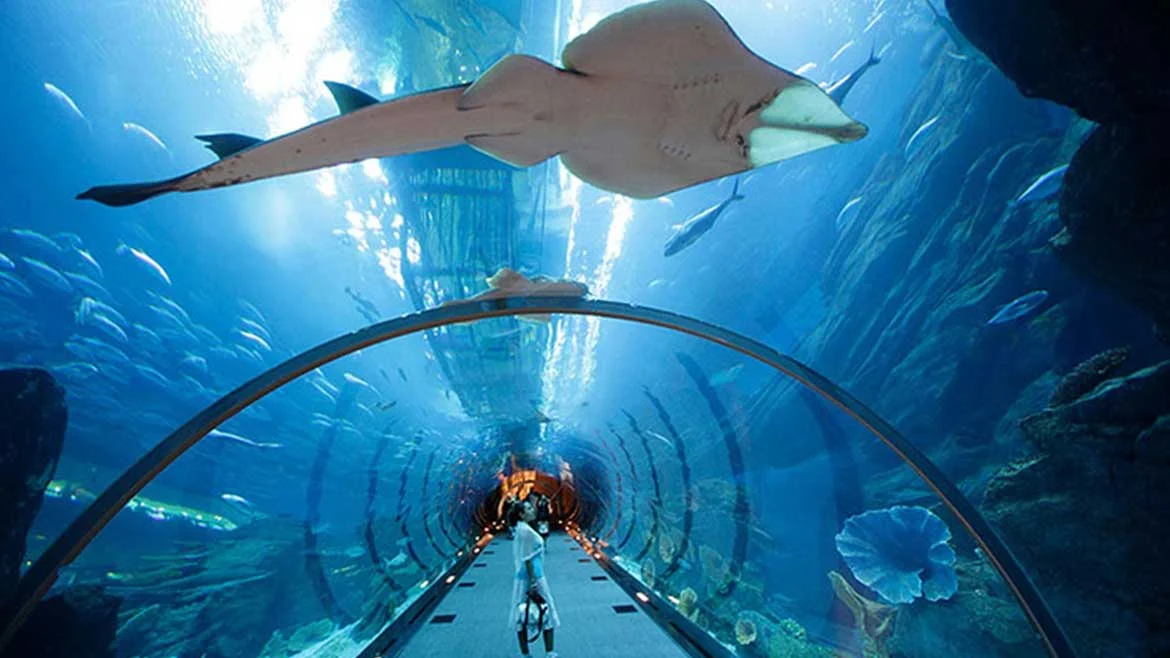 The journey begins with an amazing entrance featuring a 10 million litre colossal acrylic viewing panel of the Dubai Aquarium. This panel's sheer size and clarity instantly transport you to the undersea world.
2. Diverse Marine Life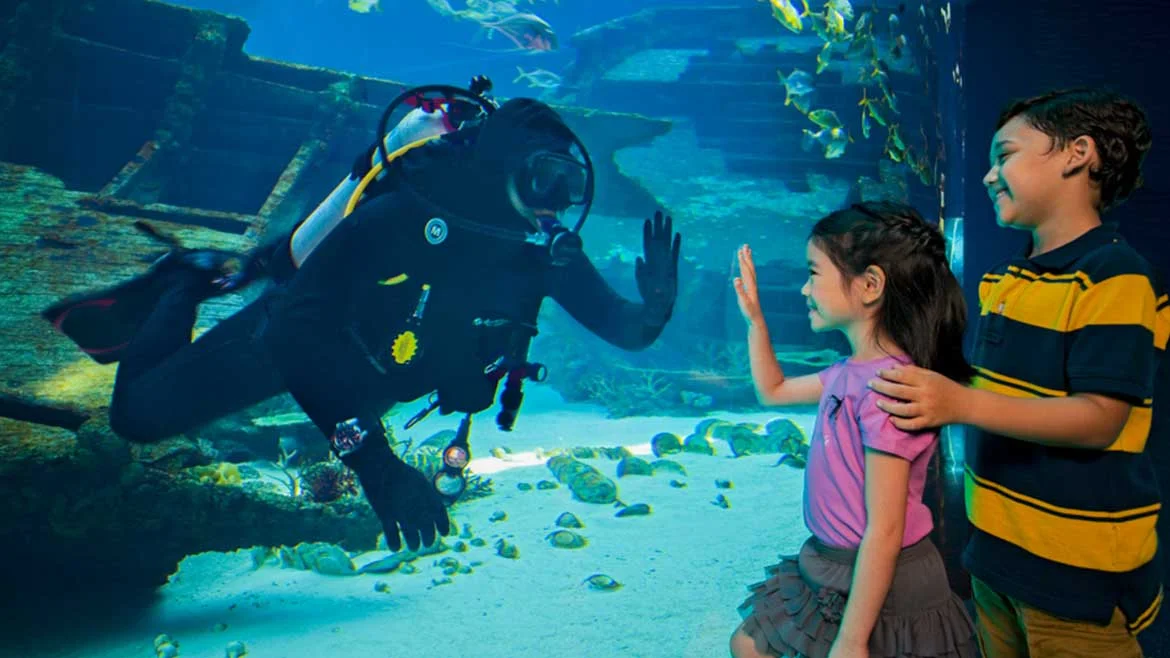 Get ready to be astounded by the incredible diversity of marine life featuring about 140 species. The diversity of species on exhibit is a visual feast, with graceful rays and sharks swimming alongside vibrant groups of fish. 
3. Exploration of the Underwater Zoo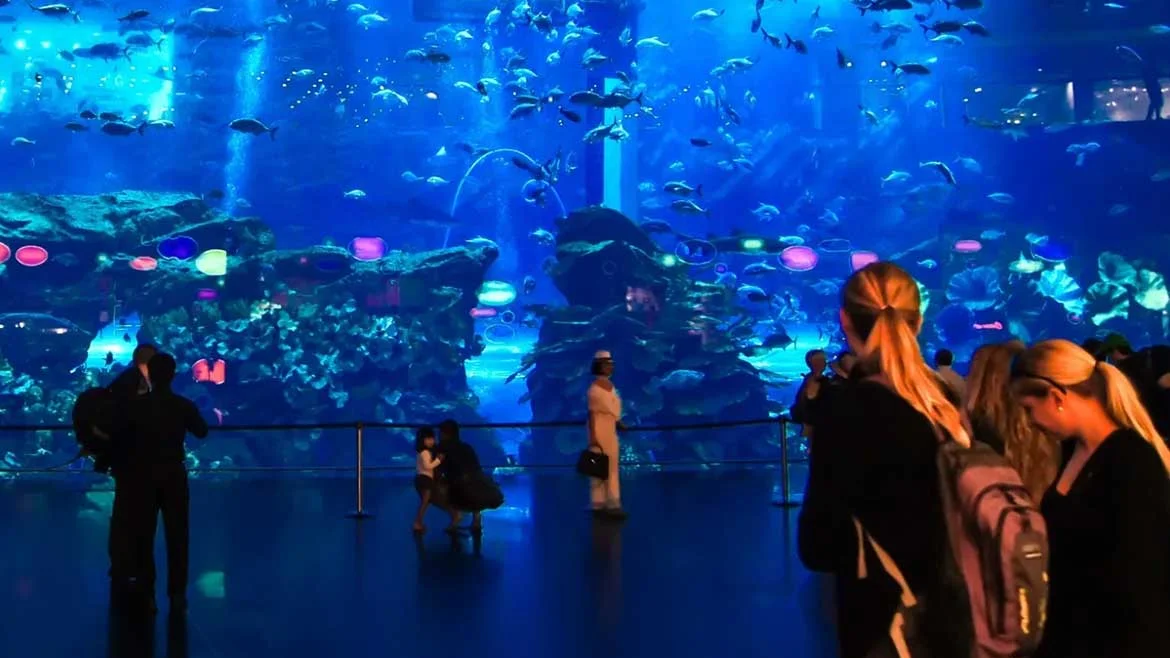 After leaving the Aquarium, you will travel through different habitats in the Underwater Zoo, where you will have the opportunity to interact with animals from both the ocean and the coast. Observe otters playing around and enormous spider crabs showing off their incredible skills.
The Underwater Zoo goes beyond simple observation with its interactive exhibits. You may engage with starfish, see penguins walk and many more. You will also get to see one of the largest crocodiles in the world: King Croc. 
4. The Penguin Cove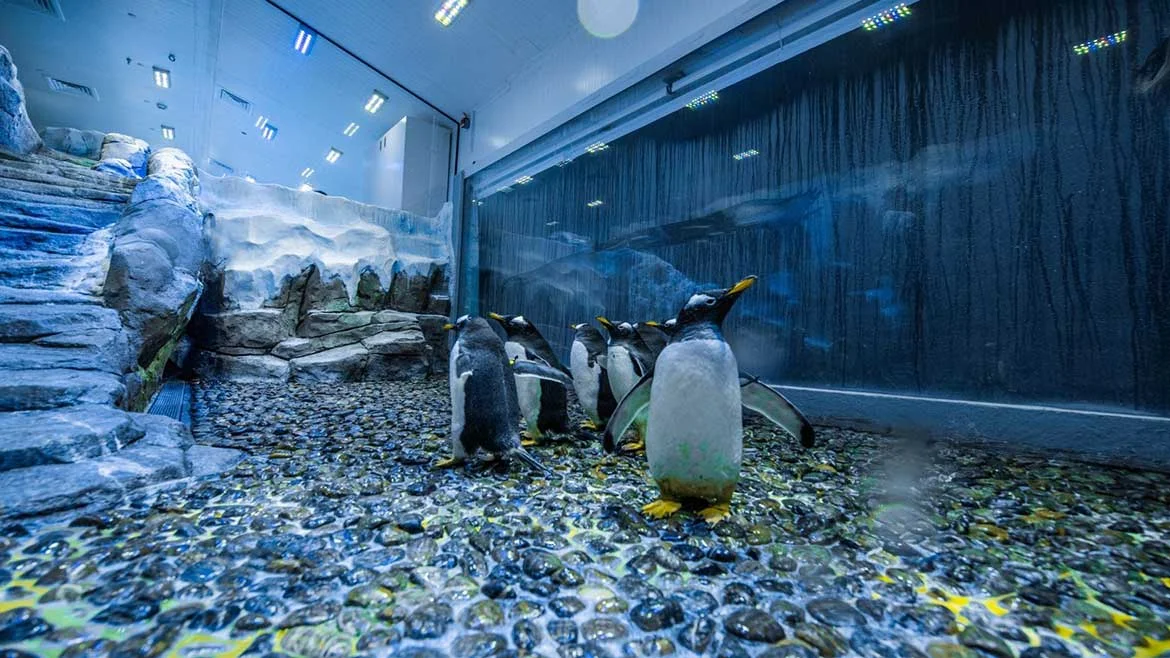 Further in the Underwater Zoo, there is a penguin cove to see adorable penguins swimming and having fun in their perfectly recreated habitat. You may get a close-up view of these adorable animals' charming behaviours as you watch them waddle on land and glide smoothly over water.
How to Get Tickets for Dubai Aquarium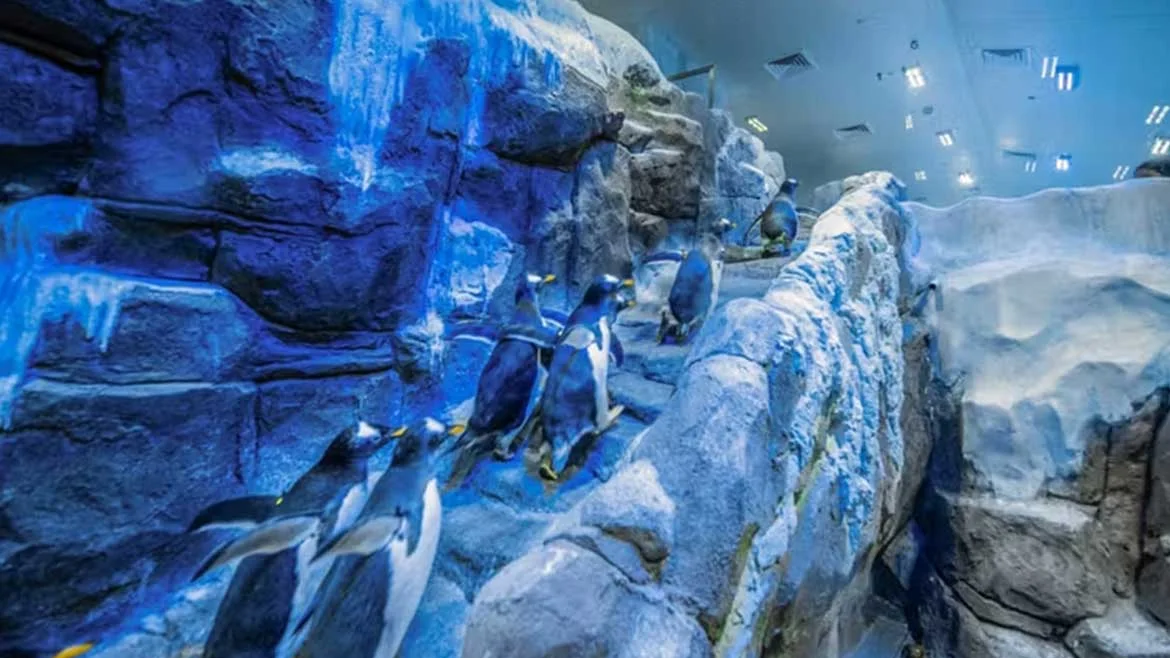 As it is a very high-demand tourist destination, you will have to wait in the ticket queue to enter the Dubai Aquarium and Underwater Zoo. In order to avoid this, you can purchase your ticket online before visiting there. Also, the best part is, that the tickets on the internet are sold cheaper than offline tickets. 
There are three types of tickets available. Book the one you need: 
 Basic Experience Ticket:

This is the basic ticket that offers entrance to Dubai Aquarium and Underwater Zoo.
Aquarium + Penguin Cove Ticket:

Apart from the tunnel and zoo, this ticket allows you to explore the penguin coves. 
Explorer Pass:

 It grants entry to the Zoo, Glass Bottom Boat Tour, and Aquarium Tunnel. Infants under the age of two are free to enter but are not permitted on the glass bottom boat; children between the ages of 3 and 15 have to pay the kid rate. 
Top Things to Do
The Dubai Aquarium & Underwater Zoo is a must-visit location for enthusiasts of all ages because of its tempting variety of activities. Here is an overview of some of the main attractions in this aquatic wonderland:
1. Scuba Diving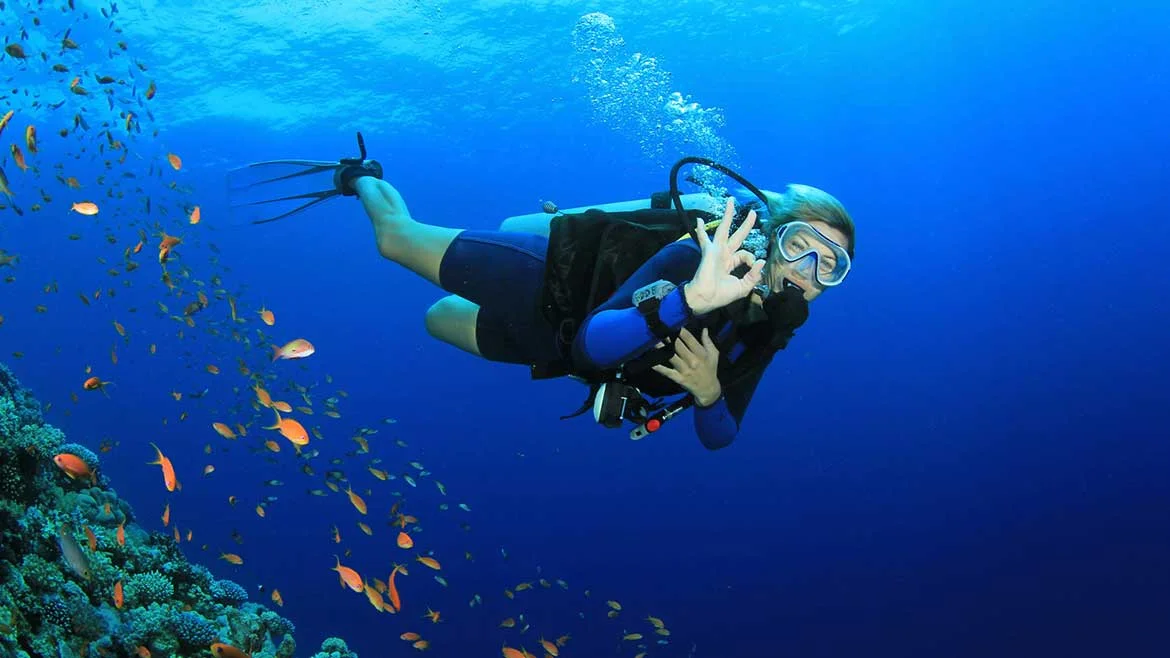 Put yourself on a legendary adventure by putting on scuba gear and plunging into the aquatic expanse of the Dubai Aquarium. You will see the deadly form of sharks, the kaleidoscope of fish that live here, and the elegance of rays as you are surrounded by rich marine life. The experience offers an unforgettable connection to the underwater world.
2. Experience Shark Feeding
Get ready for a thrilling time as you take in the fascinating ritual of shark feeding. You will be led by knowledgeable handlers as you watch the ocean's top predators in action, showing their power and precision as they approach their meal. 
3. Cage Snorkeling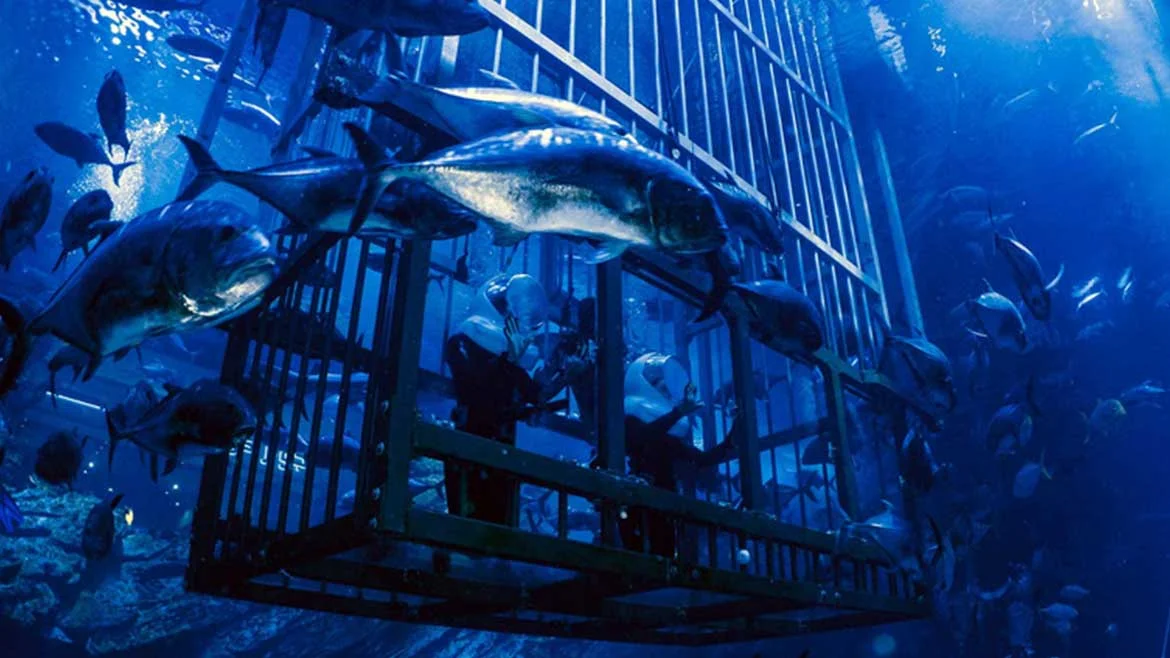 For those who seek a close encounter without diving, the cage snorkelling experience offers a unique opportunity. Imagine getting in a cage that keeps you safe while allowing you to watch marine life up close. Yes, it is even more exciting than you can imagine. 
4. VRZOO Experience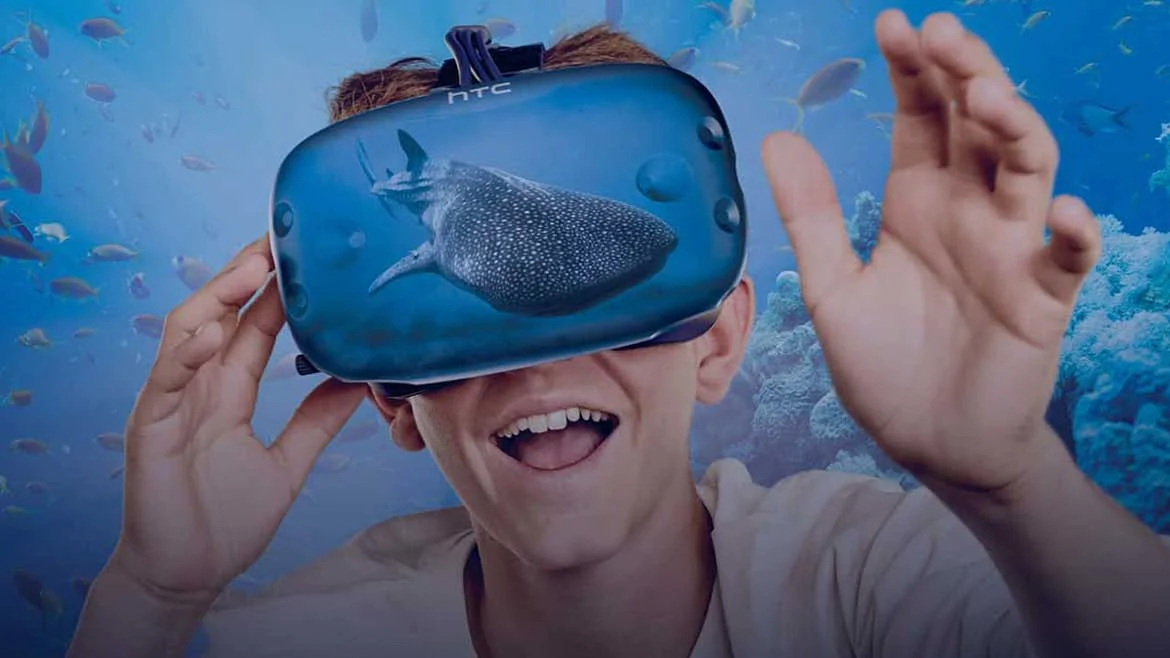 Take a trip down the road of innovation with the VRZOO experience. By using virtual reality technology, you can explore the habitats of marine animals and acquire insights into their way of life. This interactive experience integrates both learning and enjoyment while offering a fresh viewpoint on aquatic life.
Additional Information About Dubai Aquarium & Underwater Zoo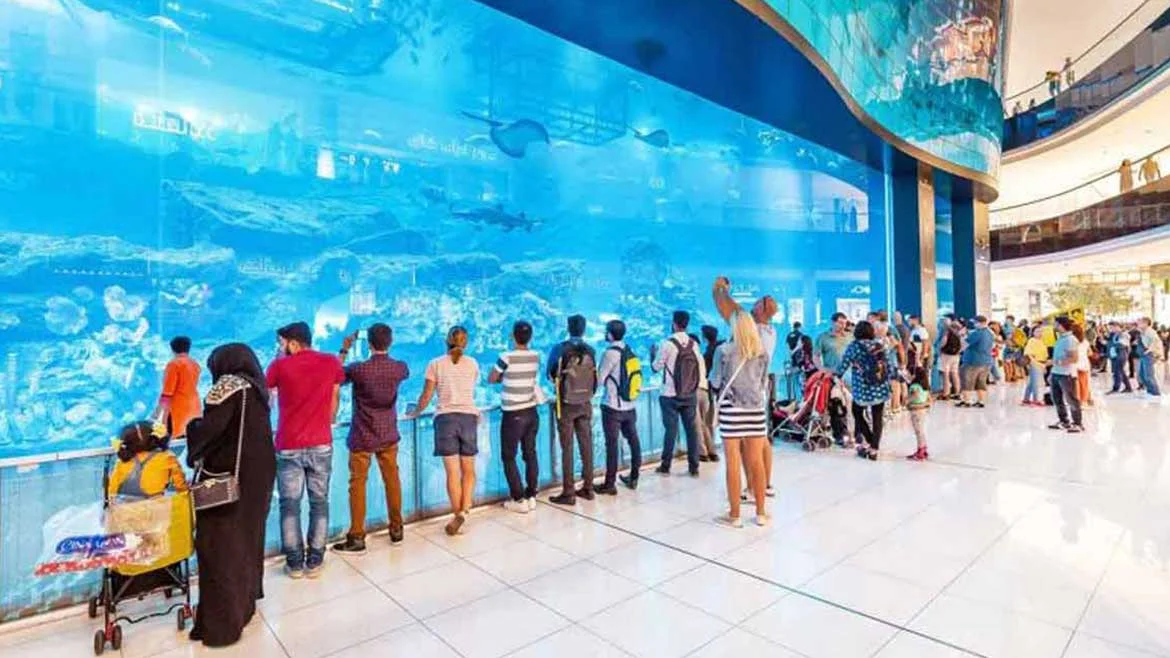 To get the best out of your trip, read this additional information and tips: 
You may dive into the 10-million-litre tank and swim with the sharks if you have a diving licence! You are unlikely to soon forget this incredible experience.

Check out the Dubai Mall's other attractions as well, such as the ice rink and the Dubai Fountain display.

There is yet another exciting thing to do: the glass bottom boat! You will be taken on a 15- to 20-minute tour of the ten million-litre water tank by the superbly constructed glass-bottom boat, which has enough for up to 10 passengers.

Learn more about the aquarium's conservation initiatives and marine life by taking a guided tour. 
The Aquarium & Underwater Zoo in the heart of Dubai offers an exciting blend of underwater adventure. The Dubai Aquarium & Underwater Zoo is more than just an attraction—it's a call to discover, enlighten ourselves, and be in awe of the wonders of the sea.