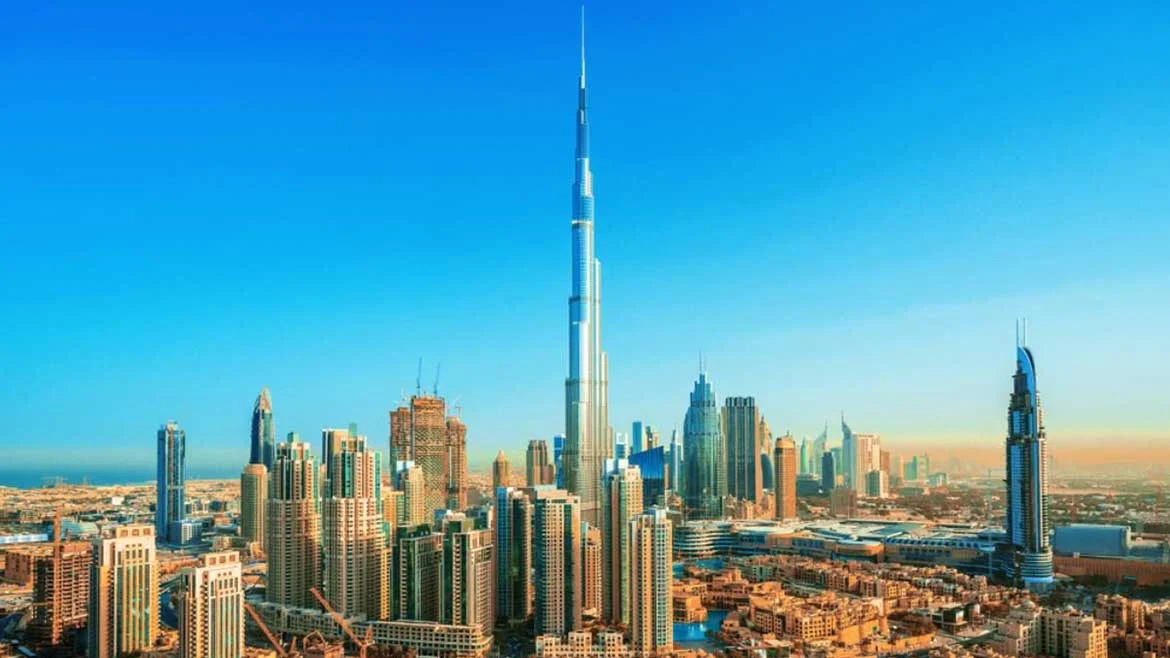 5 Amazing Burj Khalifa Facts We Bet You Didn't Know
Standing as the world's tallest building, the Burj Khalifa is an undeniable highlight of Dubai. As you plan your visit, uncover some fascinating Burj Khalifa facts that go beyond its iconic skyline views and the luxurious hotels it houses. From the remarkable construction process and the materials that brought it to life, to the record-breaking achievements it has, there is a lot to discover about this architectural wonder. 
In this blog, we will share some interesting facts about Burj Khalifa that will double up your excitement to see it. 
 5 Unique Facts About Burj Khalifa
Here are 5 unknown facts About Burj Khalifa, explained shortly: 
1. Construction of Burj Khalifa
The construction of the iconic Burj Khalifa was a monumental undertaking, spanning almost six years from January 2004 when excavation began to its grand opening in January 2010.
Workforce and Hours:

A staggering workforce of 12,000 individuals toiled relentlessly, accumulating a total of 22 million work hours in the construction process.

Glass Panels:

The Burj Khalifa is adorned with 26,000 hand-cut glass panels, meticulously designed to withstand Dubai's scorching summers and severe weather conditions.

Cost and Profit:

The construction cost is a subject of debate, with estimates ranging from $1.5 billion to nearly $2 billion. A figure of similar magnitude is its annual net profit.

Weight and Concrete:

The empty Burj Khalifa weighs a colossal 500,000 tonnes, with its concrete usage equivalent in weight to 100,000 elephants.

Flooring:

Rising majestically, it boasts 163 above-ground floors, complemented by 2 underground levels dedicated to parking.

Elevator Speed:

The Burj Khalifa's elevator system is a wonder in itself, ascending at a staggering 32.8 feet (10 metres) per second, reaching the 124th floor in just one minute.

Elevators and Stairs:

With a total of 57 elevators, the journey to the 160th floor requires climbing 2,909 stairs. Those going even higher must use ladders.

Height Record:

At a towering 2,722 feet to its tip, the Burj Khalifa stands three times taller than the Eiffel Tower and twice as tall as the Empire State Building.
2. Materials Used for Construction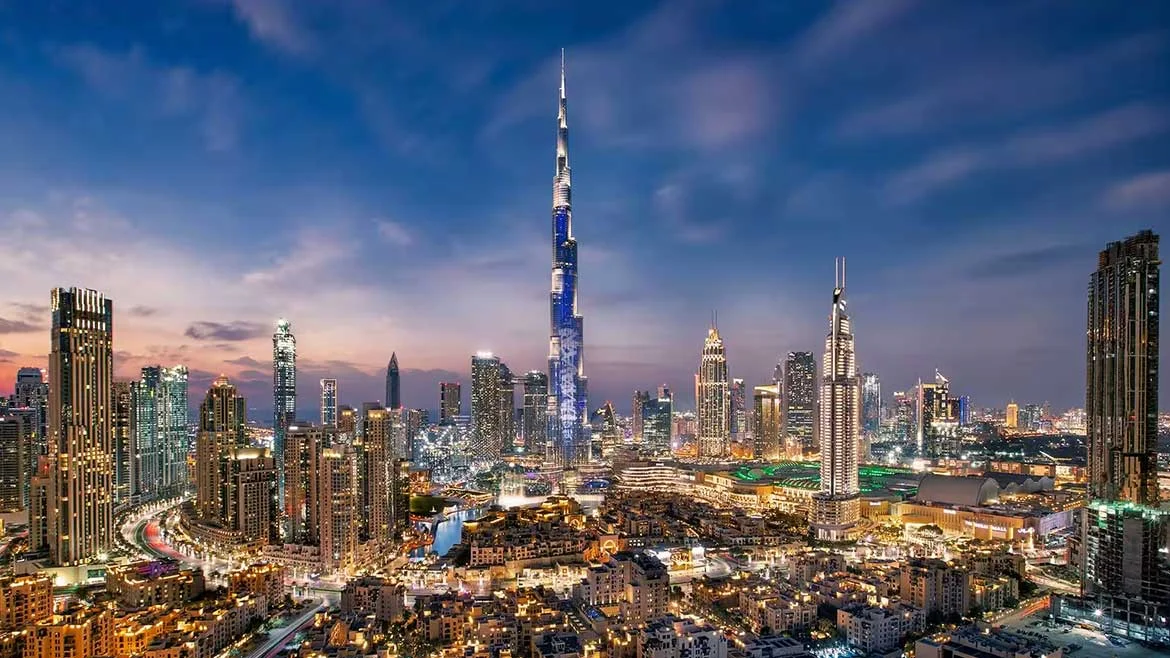 Everything about Burj Khalifa is fascinating, even the materials used to construct it! 
Materials Used: 
Over 110,000 tons of concrete were used in its construction

Approximately 55,000 tons of steel rebar reinforced the structure

Nearly 26,000 glass panels are there in the exterior

The construction demanded a staggering 22 million man-hours of labour
Foundation: The building's foundation is supported by a substantial 3.7-metres thick mat, reinforced by 192 piles measuring 1.5 metres in width and 43 metres in length.
Telescopic Spire: One of the Burj Khalifa's most recognisable features is its 200-metres tall "telescopic" spire atop. Comprising more than 4,000 tons of steel, this spire can be seen from up to 60 miles away on a clear day.
3. Elevators in Burj Khalifa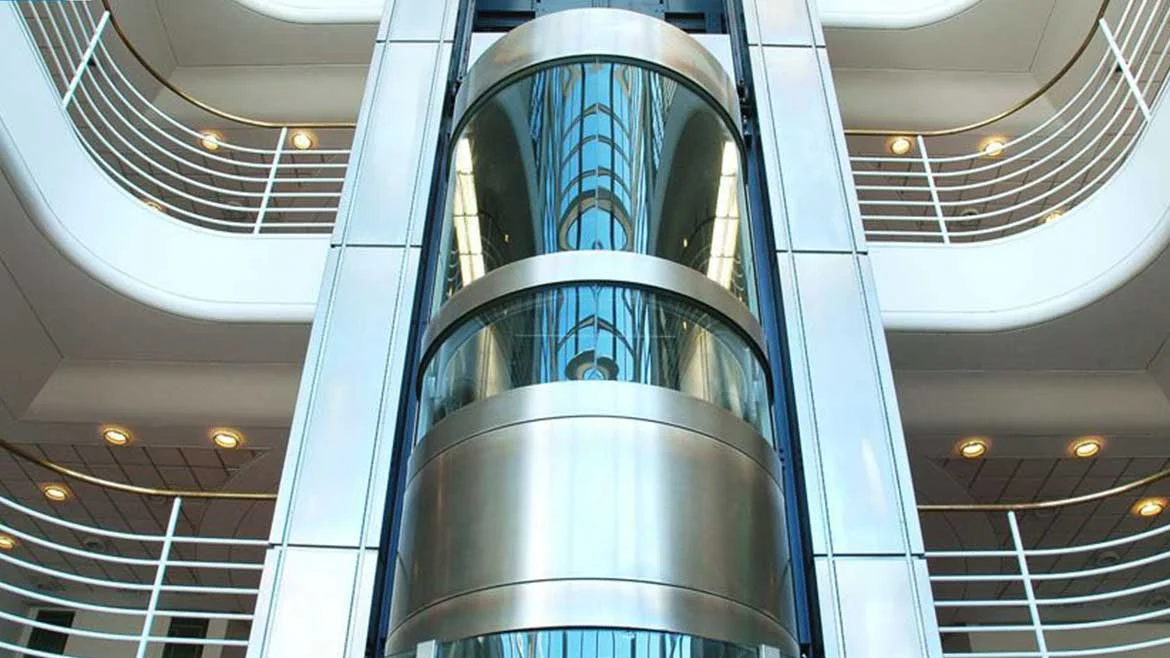 The Burj Khalifa has a total of 57 elevators and 8 escalators. Here are some interesting facts about them: 
Longest Single-Running Elevator:

Within the skyscraper is the world's longest single-running elevator, spanning a long 140 floors.

Speed Rankings:

While it is not the fastest elevator globally, the Burj Khalifa's elevators still impress with a speed of 10 metres per second. It helps passengers to reach the observation deck on Level 124 in just one minute. It is currently ranked as the third fastest.

Floor Distribution:

Among its 163 floors, only one is situated below ground level, which emphasises the tower's towering presence above ground.

Emergency Preparedness:

The Burj Khalifa is equipped with a specially designed elevator system tailored for controlled evacuation during emergencies, ensuring the safety of its occupants and visitors. 

Observatory Elevators:

For visitors heading to the "At the Top" observatory floor, the Burj Khalifa offers double-deck elevator cabs, each with a capacity to hold 12 to 14 persons. These elevators provide a unique and efficient journey to the iconic viewing platform.
4. World Records of Burj Khalifa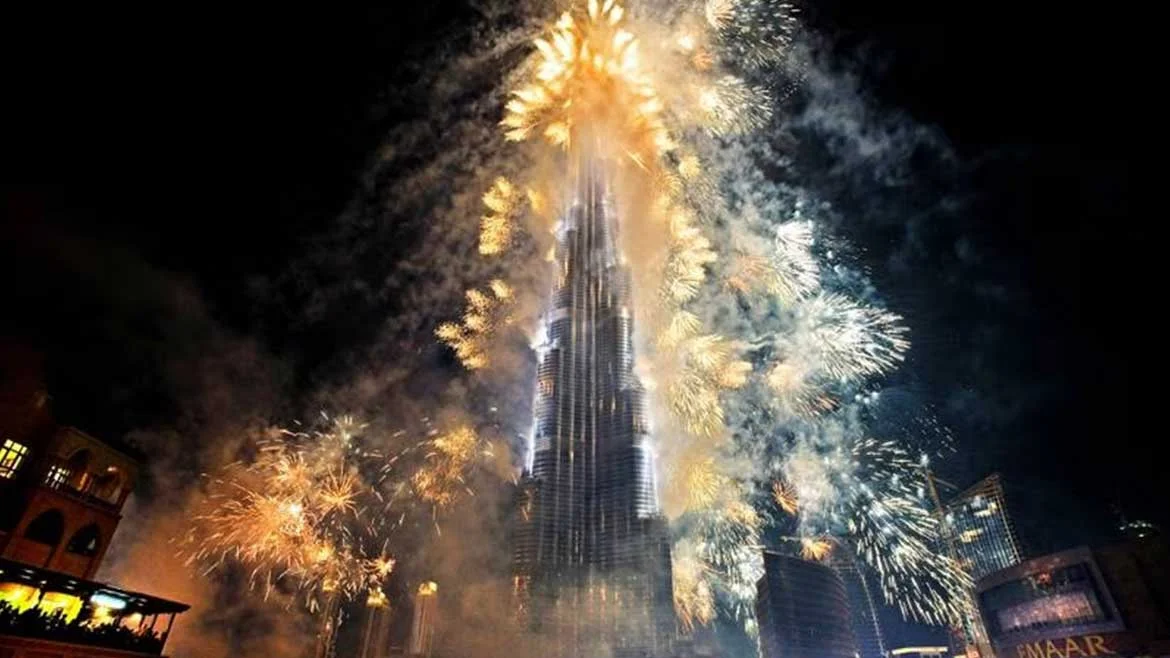 Burj Khalifa's World Records is not limited to its height. There are many more things that have broken the world records. Let us see some most exciting Burj Khalifa Records: 
Tallest Building on Earth

: Burj Khalifa claims the title of both Dubai's and the world's tallest building. While Saudi Arabia's Kingdom Tower in Jeddah aims to surpass it in 2025, at the moment, no structure on Earth beats the Burj Khalifa in height.

World's Highest Outdoor Observation Deck

: Situated on the 148th floor, the Burj Khalifa has the world's highest outdoor observation deck. It serves breathtaking views at a height of 1,821 feet (555 metres).

Most Stories in a Building:

With a staggering 163 floors, the Burj Khalifa holds the global record for the highest number of stories in a single building. It has surpassed competitors like the Shanghai Tower, which has 128 floors.

Elevator Records

: The Burj Khalifa's elevators also claim world records – one for the longest travel distance and another for the tallest service elevator.

Tallest Restaurant in the World

: Located on level 122, At.Mosphere is the world's tallest restaurant, offering a dining experience like no other, with unparalleled views.

Highest Occupied Floor

: The 160th level of the Burj Khalifa holds the distinction of being the highest occupied floor globally, and the building has the most habitable levels in any structure.

Tallest Free-Standing Building:

Different from merely being the tallest building, the Burj Khalifa is also the tallest free-standing building. This means it stands independently on its foundation, without external support, breaking a record held for 31 years.

Highest Swimming Pool:

Burj Khalifa is home to the world's highest swimming pool, perched at a staggering 885 feet (270 metres) above the ground.
5. Miscellaneous Facts of Burj Khalifa
Now let us go on to some of the strangest facts about the Burj Khalifa, which are sure to inspire you to travel there!
Royal Connection:

The Burj Khalifa's inauguration on January 4th coincides with the Accession Day anniversary of Dubai's ruler, Sheikh Mohammed Bin Rashid Al Maktoum, adding a regal touch to its history.

Temperature Drop:

Experience a chill at the top! The temperature atop the Burj Khalifa is a remarkable 59°F (15°C) cooler than at ground level.

Hollywood Stardom:

The Burj Khalifa has made its mark in Hollywood, notably in "Mission Impossible: Ghost Protocol," where Tom Cruise famously scaled the building's exterior.

French Spiderman's Feat:

Alain Robert, the French Spiderman, scaled the Burj Khalifa without assistance, using only his bare hands, in a remarkable 6.5-hour ascent.

Spectacular Fireworks:

During its inauguration, a breathtaking 10,000 fireworks illuminated the sky from the Burj Khalifa. On New Year's celebrations in 2011, it set a new record for the world's highest fireworks display.

Flower-Inspired Design:

The Burj Khalifa's design draws inspiration from the

Hymenocallis

flower, which grows in the UAE. This floral resemblance is most striking when viewed from above.

Eco-Friendly Watering:

The gardens surrounding the Burj Khalifa are watered using the condensation water collected from the building's cooling system. It showcases its commitment to sustainability.

Visible from Afar:

On a clear day, the Burj Khalifa's pinnacle can be seen from 59 miles (95 km) away, making a visit to its observatory one of Dubai's top attractions.

Never-Ending Window Cleaning:

It takes a dedicated team three months to clean all the windows of the Burj Khalifa, a task performed every three months. 
The Burj Khalifa, located in the heart of Downtown Dubai, is a famous example of human creativity and architectural innovation. A quick visit can give you a glance, but climbing the tower takes some extra time and tickets that you have to buy in advance. Nevertheless, the Burj Khalifa's imposing presence serves as a continual reminder of the almost endless possibilities that lie ahead in Dubai, the City of Gold.