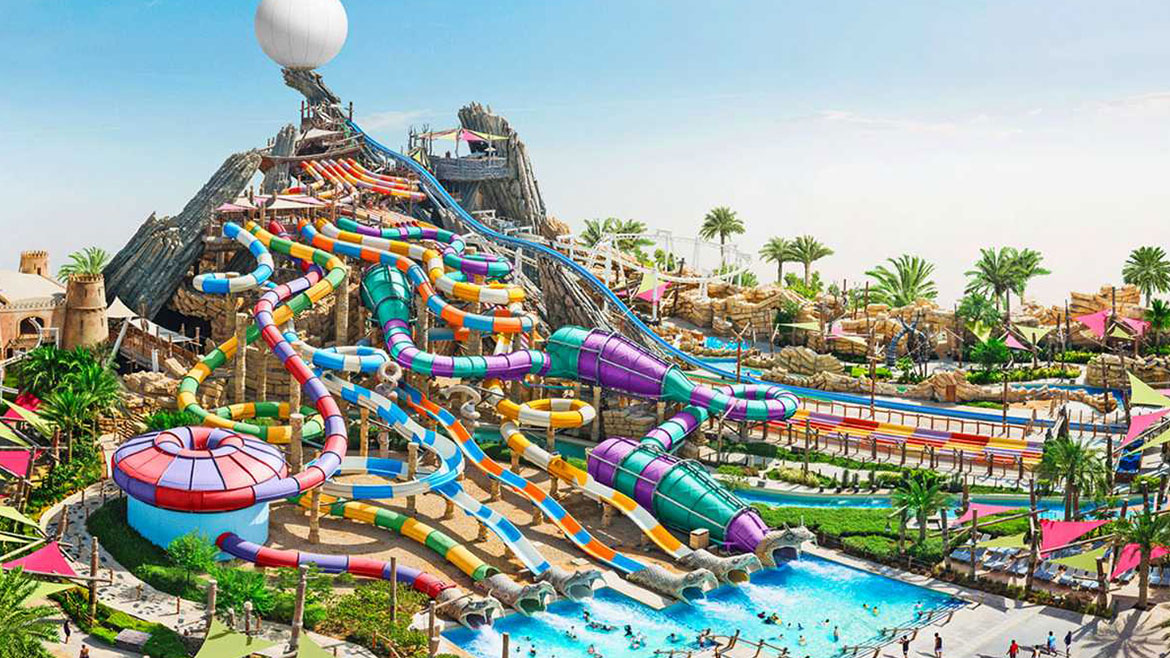 Don't Miss Out These Five Theme Parks and Water Parks in Dubai!
Dubai is a master at designing exciting locations. With a wide range of themes, excellent rides for children of all ages, and year-round weather, it's no surprise that the city is becoming known for its recreation areas. Read on to discover the newest trends, from a movie buff's fantasy to Dubai's hippest waterfront area.  
Since they provide a wide range of exhilarating rides, activities, zones, restaurants, stores, theaters, and more, theme parks are quite popular with tourists. You must see at least one of them on your visit to this vibrant city in the UAE. Be sure to visit some of these great theme parks and water parks in Dubai on your upcoming trip to the United Arab Emirates: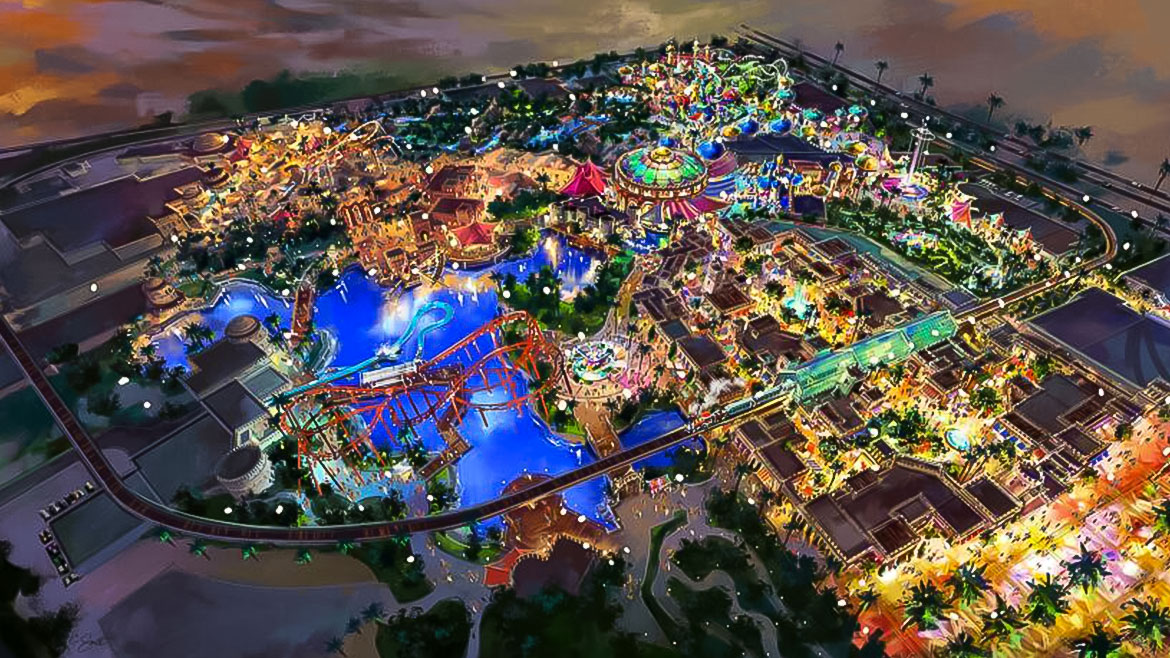 Dubai's most recent record-breaker is the world's largest indoor theme park. In its four zones, which together cover 1.5 million square feet, or 28 football fields, you can find everything from dinosaurs to superheroes. For older kids (and kids at heart), the action-packed Marvel zone is the ideal place to go on adventures with superheroes like Spider-Man, The Hulk, Iron Man, Thor, and other Avengers, whether it be on a thrilling ride or in a state-of-the-art stereoscopic cinema dome. 
Little ones will enjoy the opportunity to join LazyTown, save The Powerpuff Girls, or participate in Ben 10's Ben 10 vs. Evil combat in the Cartoon Network area at IMG Worlds of Adventure. Don't forget to stop at the Lost Valley, home to the Velociraptor, which will make you scream, 70 life-size replica dinosaurs, and Dubai's highest and fastest rollercoaster. Don't forget to visit one of the most adventurous amusement parks in Dubai.
Address: IMG Worlds of Adventure, Sheikh Mohammed Bin Zayed Road
Contact: +97144038888
Visit: Imgwordls.com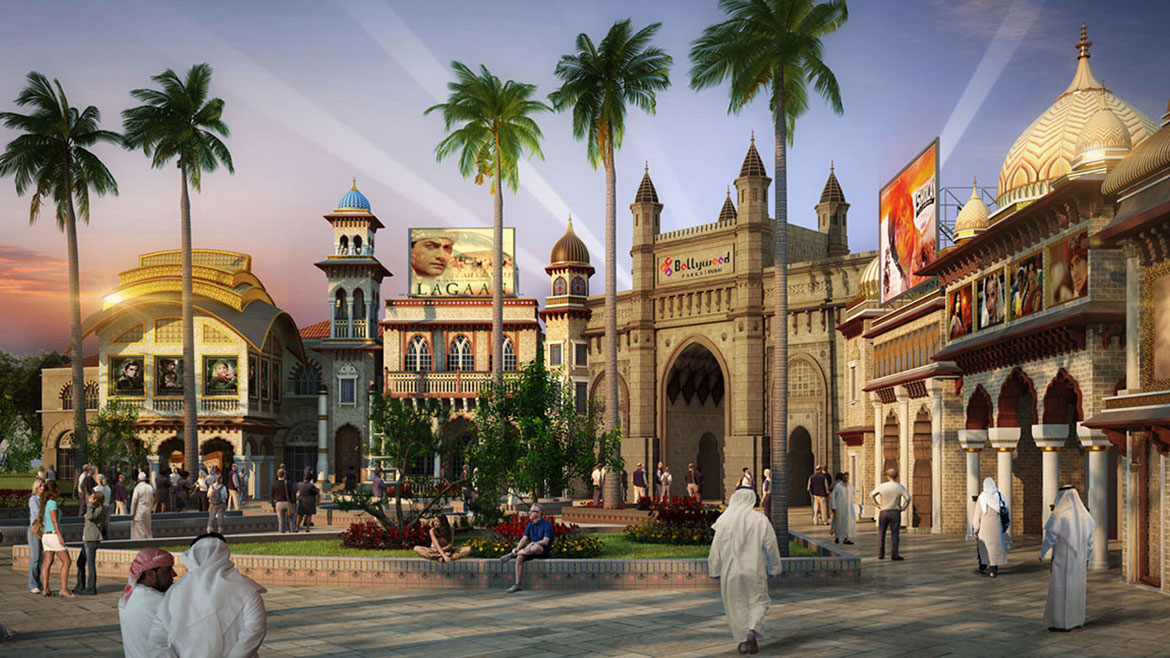 The largest integrated theme park in the area, featuring more than 100 rides and attractions that are fantastic for the whole family to enjoy, features everything from Bollywood to Shrek. This enormous resort essentially includes four separate parks: three theme parks and one water park with a Legoland theme. 
Motiongate Dubai is a theme park with a Hollywood vibe where you can live out your movie fantasies with attractions based on popular films like The Hunger Games for older kids and The Smurfs, Shrek, and Madagascar for younger ones. The Lionsgate Zone will be expanding early next year with two new rides, one based on the John Wick franchise and one roller coaster themed around the heist film Now you See Me.
There are some interesting new features coming to Legoland® Dubai. The new Legoland Hotel, set to debut in early 2021, may be at the top of that list. The hotel will have 250 rooms with Lego models, a disco elevator, and a castle play area, complementing the already-existing Legoland Dubai and Legoland Water Park. For kids ages two to twelve, the resort itself promises an abundance of attractions, including interactive rides, 15,000 Lego models, 60 million Lego bricks, and building and driving activities that call for cooperation and expertise. We adore Miniland with a Dubai motif. Bollywood Parks, a theme park devoted to India's vibrant film industry, is yet another first for Dubai. Visitors can anticipate additional rides and attractions once the park reopens.
Address: Dubai Parks and Resorts, Sheikh Zayed Road
Contact: +97148200000
Visit: dubaiparksandresorts.com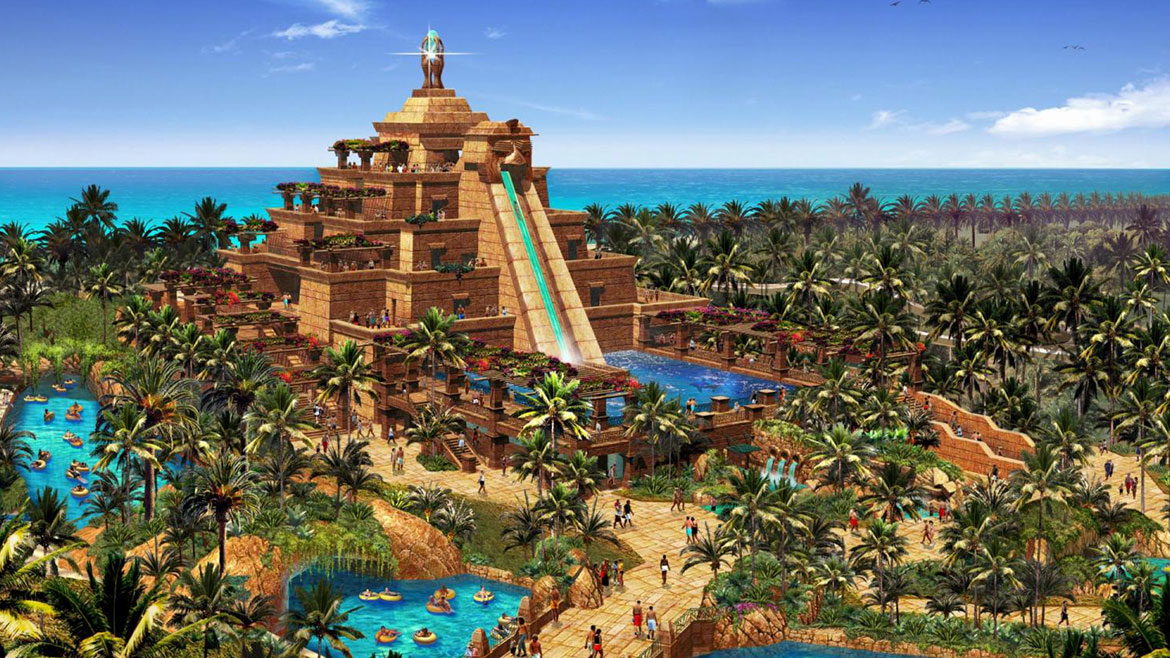 Aquaventure Waterpark, located in Atlantis, The Palm Resorts on the gorgeous Palm Islands, is one of the largest water parks in the Middle East and Europe. One of the best things about the water is the chance to swim with sharks and stingrays. This is not only a thrilling experience, but also one that is safe because you would be swimming in a secure environment. In addition to other slides, the 90-foot slides at this multi-award-winning entertainment park in Dubai will take you through a lagoon with real sharks.  
An old pyramid-like structure that also acts as the park's theme surrounds the slides. Another thrilling coaster is Poseidon's Revenge, which drops you 75 feet and then whips you around in a mind-boggling double loop. You can choose to unwind by the 700-meter beach in addition to using the water slides and rides. The park has a lot of places with allocated seats. Aquaventure Waterpark is unquestionably among Dubai's best water parks in Dubai.
Address: Aquaventure Waterpark, Atlantis The Palm, Crescent Road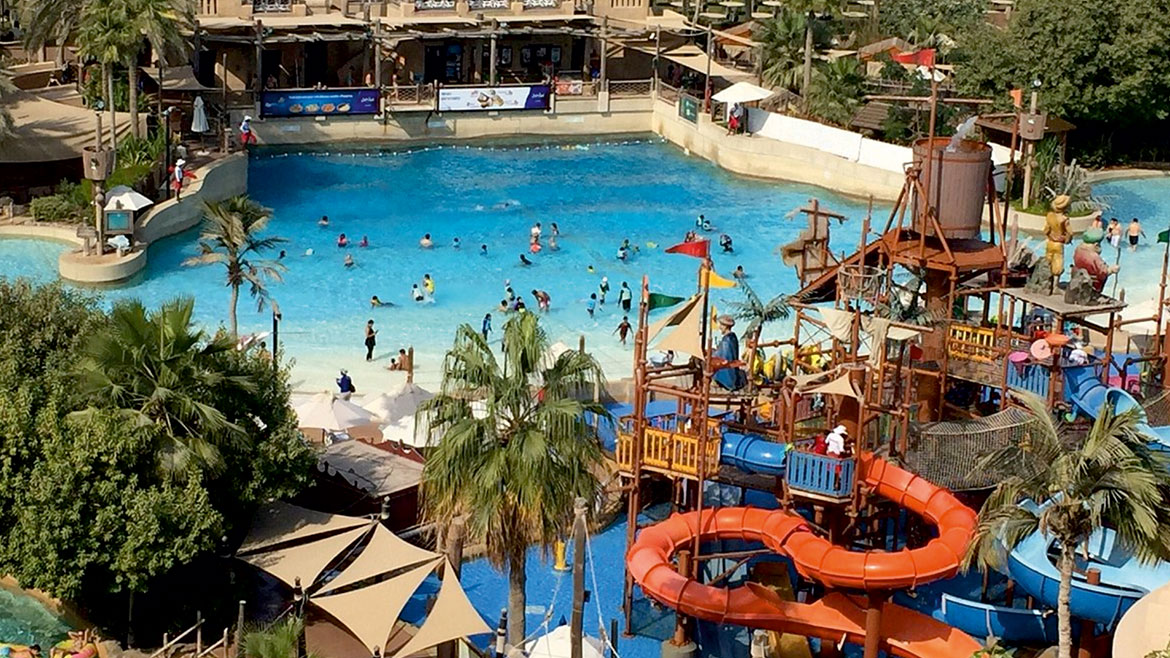 If you reside in Dubai, the Wild Wadi needs to be on your bucket list. This theme park in Dubai, which is near to the majestic Burj Al Arab, has a terrific ride and amazing views. The park is based on the Arabian folktale figure Juha. The caliber and grade of this theme park's offers have also been recognised. It was one of the first water parks in the Middle East. 
Jumeirah Sceirah, one of the highest and fastest (120-meter) free-fall water slides that descends at a speed of 80 km/h, is the main draw of this theme park (50mph). Swim in Breakers Bay, one of the biggest wave pools in the Middle East, while you're here. One of the most well-liked theme parks in Dubai is Wild Wadi because of the variety of rides and slides it offers for all age groups. 
Address: Wild Wadi Waterpark. Jumeirah Road, Umm Suqeim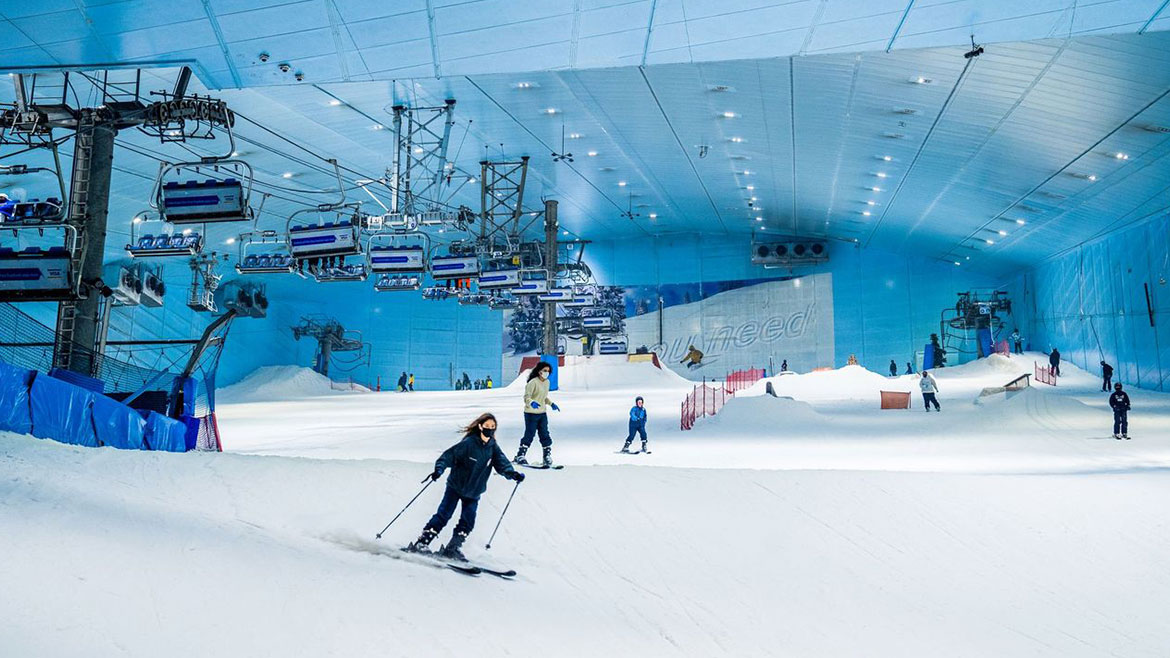 Imagine a desert metropolis situated in the middle of a snowy landscape. Welcome to Ski Dubai, a popular destination for snowboarders and skiers and one of the most distinctive theme parks in Dubai. Due to its controlled climate and continuous -2° C temperature, this sizable indoor space, which is housed inside the Mall of the Emirates, is transformed into an artificially snowy scene. The 5 slopes of Ski Dubai vary in height, level of difficulty, and gradient over an area of 22,500 square meters. Skiers of all ability levels are welcome to take part in this thrilling activity.
The largest indoor snow park in the world, with a floor area of 3,000 square meters, is a blast if you're a beginner. If you have previous skiing experience, take the longest run here. You'll feel an adrenaline rush as you slide down the 400-meter-long, 60-meter-high hill. You can also look into the Freestyle Zone.
Address: Ski Dubai, Sheikh Zayed Rd, Dubai 
Follow Dubai Local to know more about the best theme park and amusement parks in Dubai.