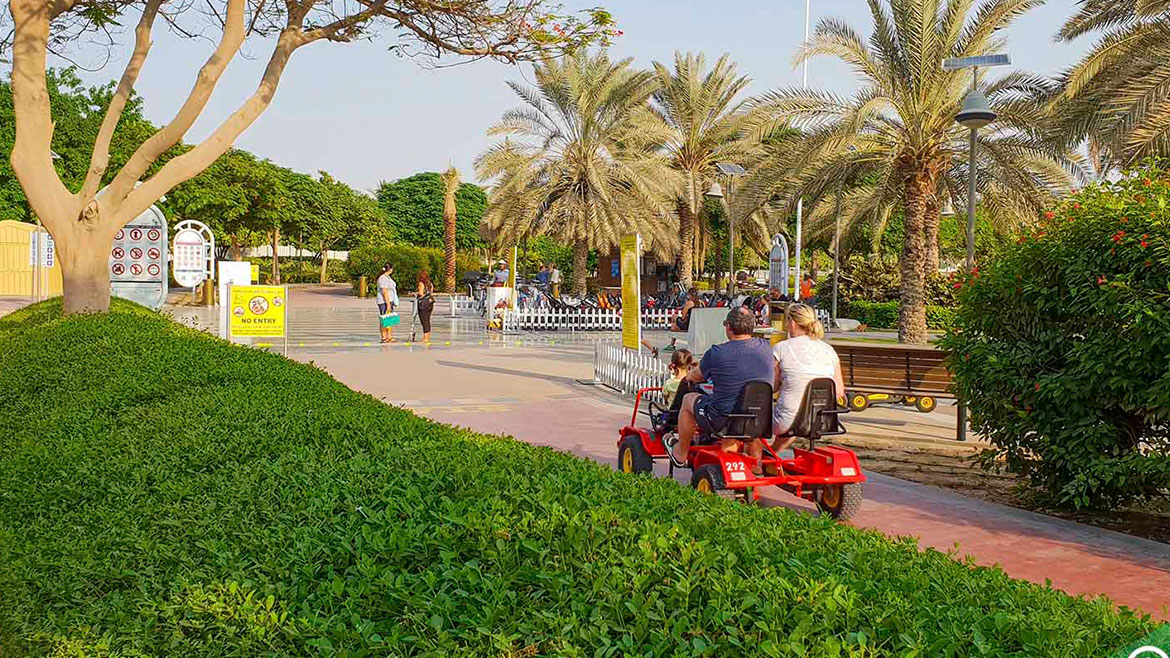 10 Best Parks in Dubai
The green spaces in Dubai are dispersed all across the city. The parks in Dubai place a strong emphasis on family-friendly activities and provide a wealth of amenities and activities for younger family members.
The Dubai government has also taken care to provide for physical activity, and many of the parks have great, dedicated running and cycling paths, as well as facilities for team sports, courts, and fields.
Dubai's green parks see little daytime use from June to August because of the oppressively hot summer weather. However, local families, joggers, and walkers flock to the parks after nightfall when the temperature has dropped a little.
With our ranking of Dubai's top parks, you can decide which green spot to visit.
Once the oppressive heat of the summer has passed, local families love to visit this sizable park in central Dubai, which spans 51 hectares.
With a dinosaur park (complete with animatronic dinosaur models and a small museum devoted to dinosaurs) and a glowing garden, which is lit up with twinkling lights to create a fairy-tale garden after dark, both in the park's southern section, there is plenty to keep the younger members of the family entertained.
While locals enjoy picnicking on the expansive lawns and using the running track at Zabeel Park, the Dubai Frame, which sits in the park's northeastern part, is what draws city tourists.
This park in Dubai charges a nominal entrance fee. Al Jafiliya metro station is the closest.
Address: Sheikh Zayed Road, Dubai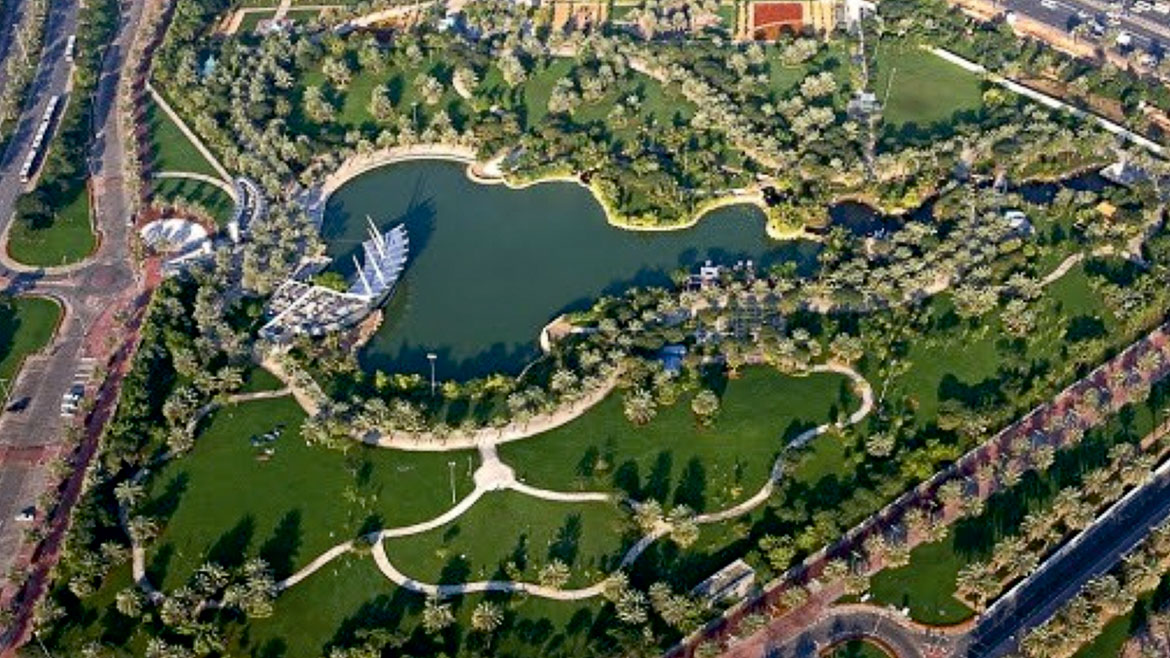 Safa Park, two blocks inland from Jumeirah Beach, is a very well-liked green area, with Dubai Creek meandering through the park's manicured gardens and meadows.
Safa Park, one of the city's first specifically created public park areas, was established in 1975.
Safa Park, one of the best parks in Dubai, is renowned for its excellent team sports facilities and contains tennis courts, basketball courts, a track for runners, and bike rentals available on-site for using the park's trails.
Rentable pedalo boats are available at the boating facilities on the artificial lake in the middle of the park. There are numerous locations with playground equipment throughout the park for families with young children.
Address: Sheikh Zayed Road, Dubai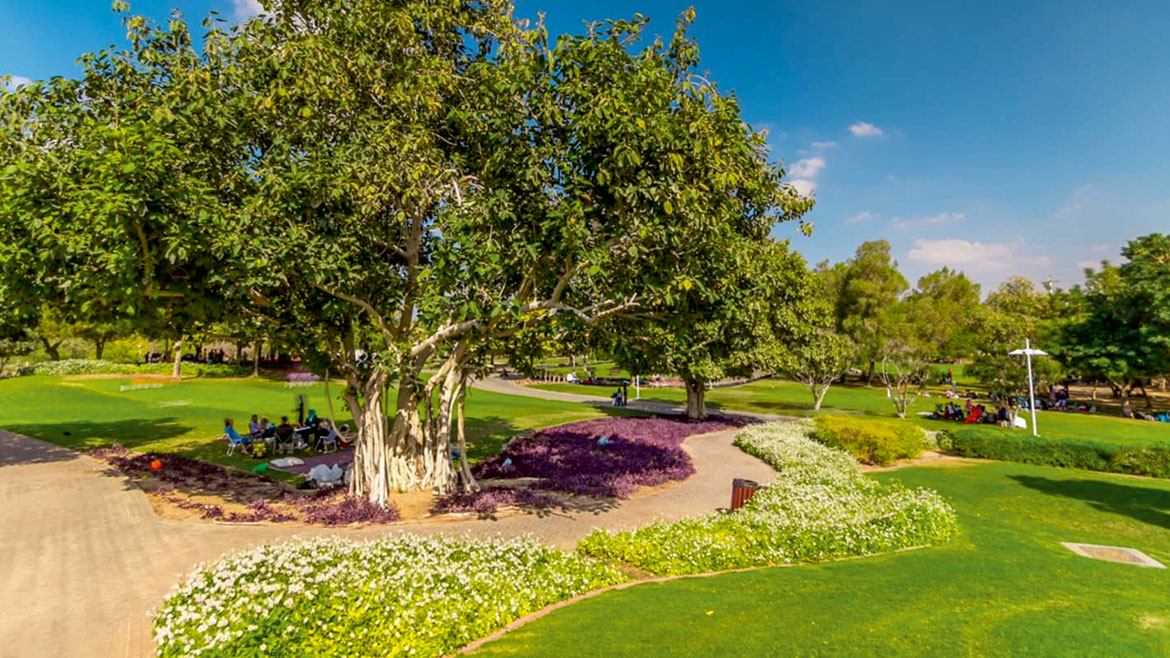 The second-largest public park area in the city is called Creek Park, which hugs the western bank of Dubai Creek.
The promenade that encircles the creek here is the main draw for many tourists, whether they come to stroll and take in the scenery or to take pictures of the creek.
Surrounding the vast lawn areas where families congregate on the weekends when the weather is nice are manicured flower bed displays.
Additionally, there are several cafés and restaurants located within the park, as well as a designated grill area for families and groups looking for a more extensive picnic experience. There is a nominal entrance fee for Creek Park. Oud Metha is the nearest metro station.
Address: Riyadh Street, Dubai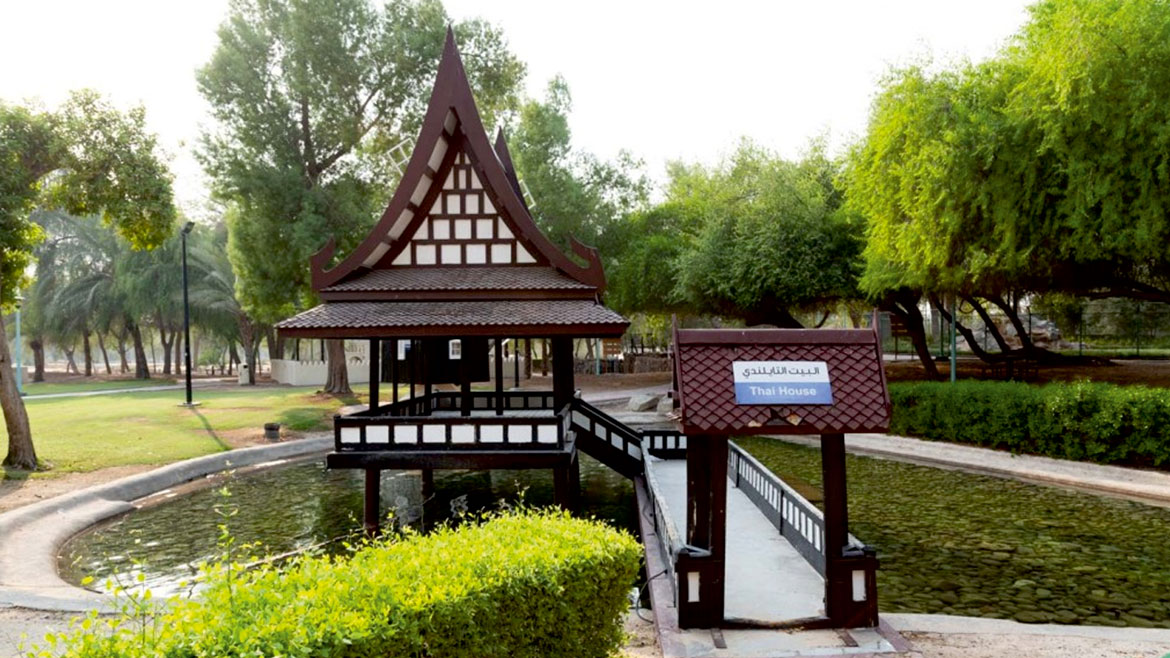 Mushrif Park, a 13-acre green space on the eastern edge of the city, is popular among parents looking for a place for their kids to run around and burn off some energy. It offers a variety of activities for both younger and older children.
The northern part of the park is home to Aventura, Dubai's tree-top adventure-activity course with numerous rope swings and zip lines. Mushrif also has a public swimming pool complex, one of which is specifically designated for kids.
Along with running tracks and designated cycling pathways, the park in Dubai also has a horse riding school that offers both ad-hoc rides and ongoing lesson packages.
Address: Al Khawaneej Street, Mushrif, Dubai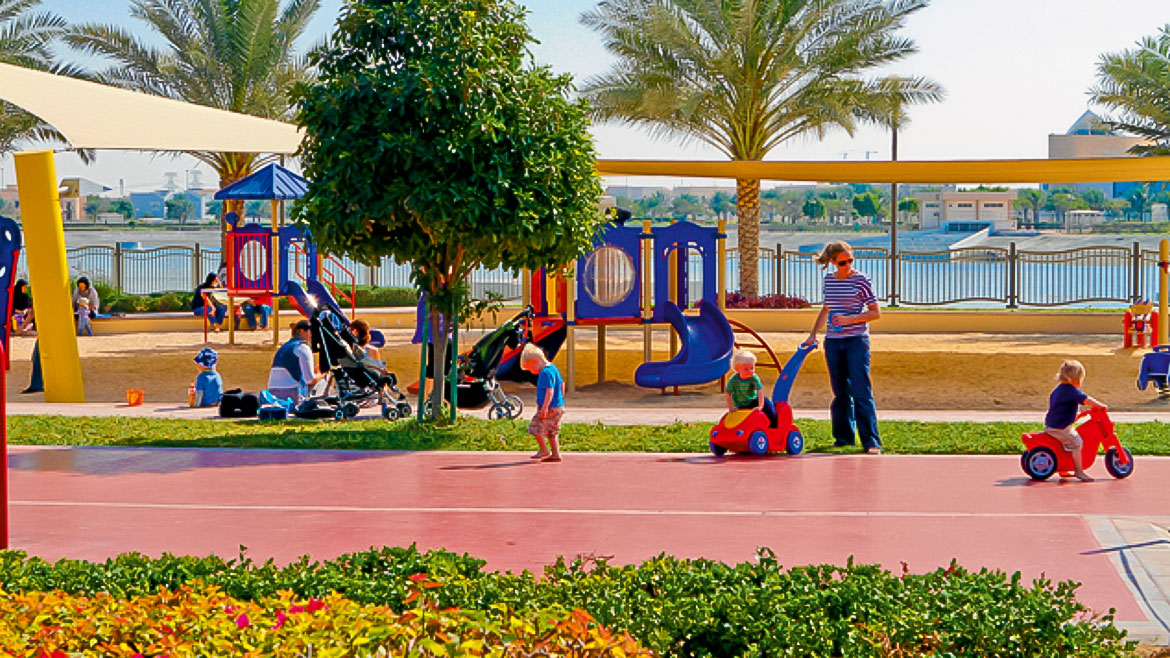 Al Barsha Pond Park is a beautiful green area built around a man-made lake located in Dubai's southern neighborhoods, inland from Dubai Marina and The Palms Jumeirah.
The park's 52 acres are covered in well-kept garden strips, and there are many trees to provide shade for the wide, 1.5-kilometer running path that circles the lake.
The park's main draw for neighborhood exercisers is its rubber-surfaced running track, which is well-liked by walkers, skaters, and runners alike.
Address: 329th Street, Al Barsha 2, Dubai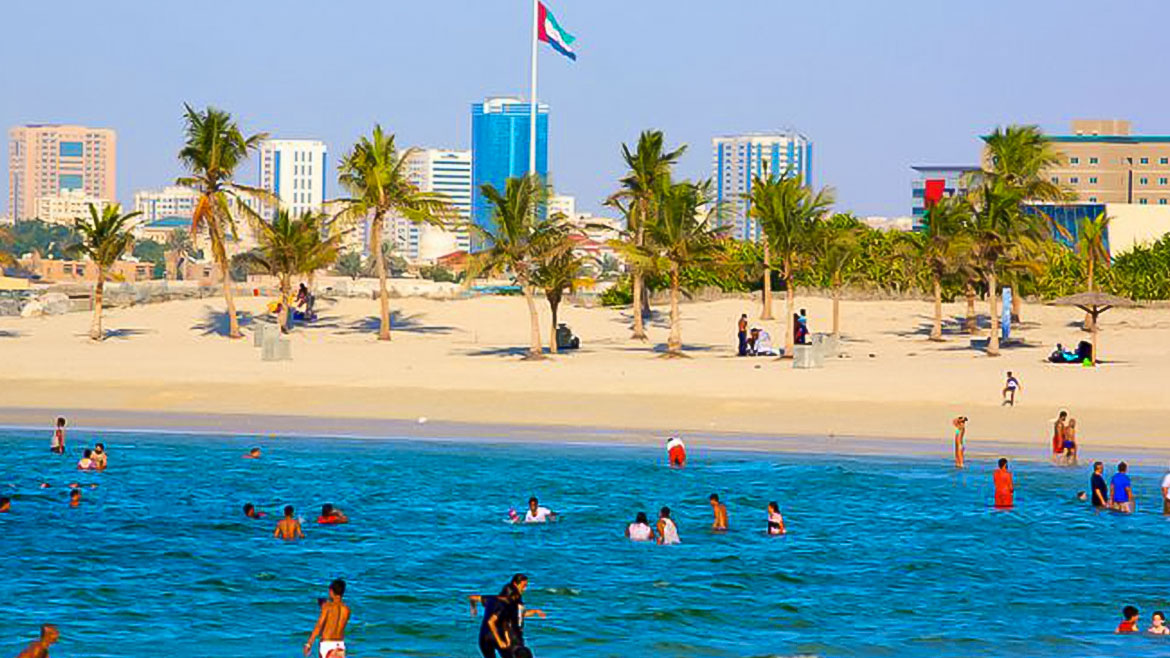 In the northern part of the city, Al Mamzar Beach Park combines a beach with a green area. The region includes a short peninsula's point that protrudes into the water and faces Sharjah.
The beaches are the main attraction for the great majority of visitors. There are five sand strips: four on the beach park's eastern side and one on the western side. Between them is a spacious (55,000-meter) stretch of well-kept lawn bordered by palm trees, with several curving routes for cycling, running, and strolling across the region.
Address: Al Mamzar Beach Park Road, Al Mamzar, Dubai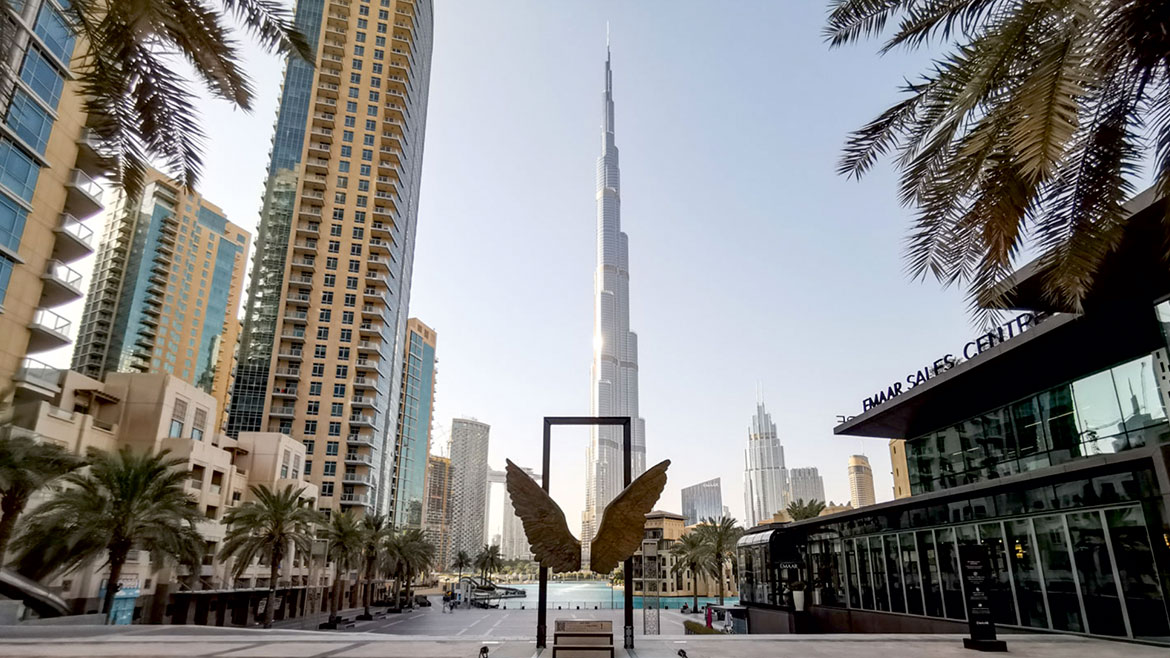 Burj Park is a welcome patch of green amidst Dubai's massive steel and glass buildings. It is located in the center of Dubai and neighbors the Burj Khalifa, Dubai Opera House, and Dubai Mall.
For the greatest views of the fountain performances on Burj Lake, head here. The performing fountain in Dubai is the tallest in the world, with fountain shows that may shoot up to 50 floors high.
Burj Park is a well-liked location for views and pictures of the nearby high-rises. 
Address: Sheikh Mohammad Bin Rashid Road, Downtown Dubai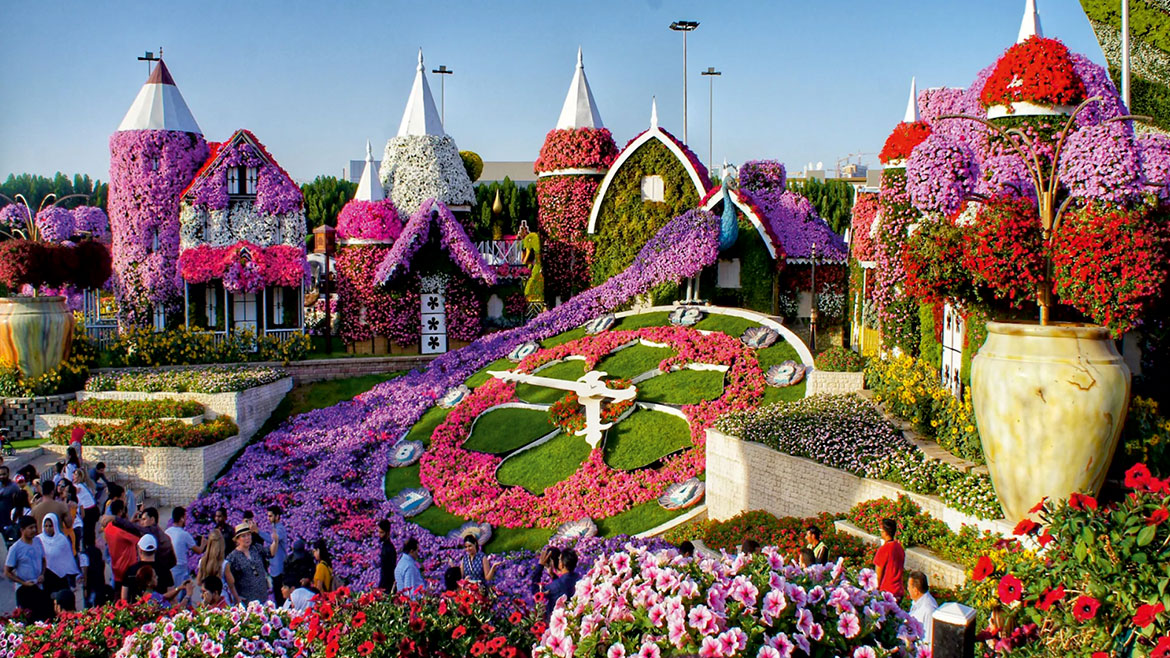 Over 150 million blossoming flowers fill the 72,000 square meter space of this enormous floral garden.
The flower displays include enormous floral A380 airplanes (which is the largest floral sculpture in the world), strange 3D creations, and intricately planted flower beds, villages, and castles.
There is also a Disney Avenue area with enormous floral and topiary Disney characters for younger children. Additionally, the park in Dubai regularly offers on-site family entertainment.
Address: Al Barsha South, Dubai
Jumeirah Lake Towers Park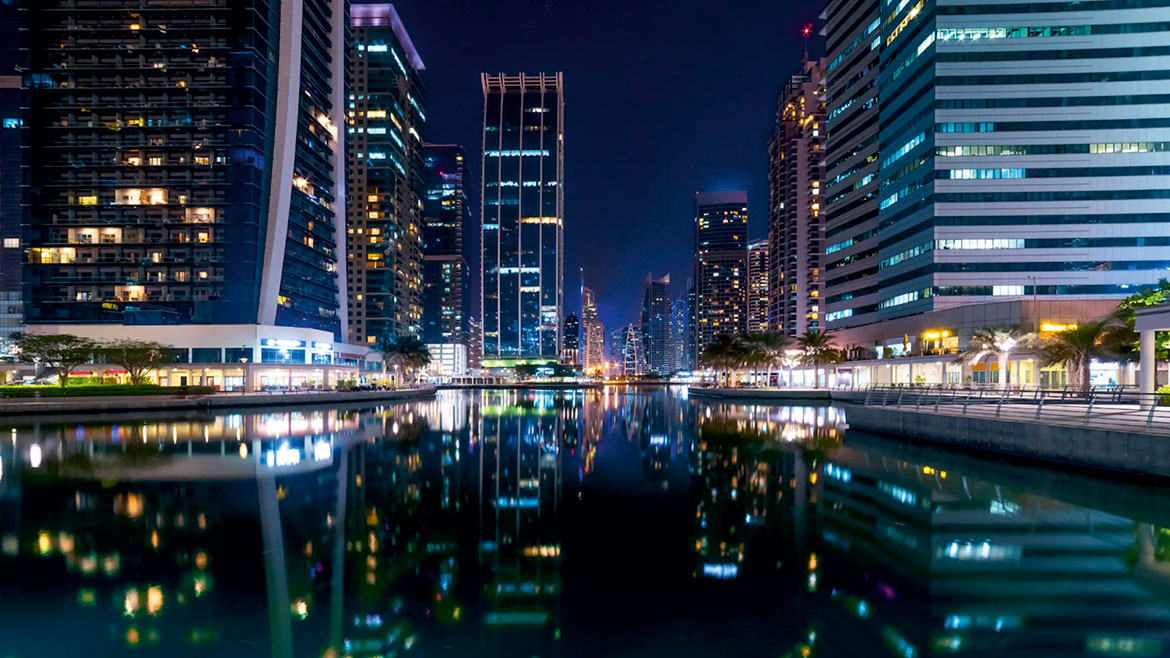 This parks area in the mixed-use neighborhood of Jumeirah Lake Towers, to the east of Dubai Marina, is a tastefully manicured green space bordered by both high rises and small artificial lakes.
The expansive, well-kept lawns here are a favorite place for locals to let their children burn off some surplus energy. Here, there are also a few playgrounds for little kids that are well-equipped, as well as a small football field.
Being one of the best parks in Dubai, it is surrounded by numerous cafés and eateries and is a favorite hangout spot for locals on the weekends.
Address: Sheikh Zayed Road, Jumeirah Lake Towers, Dubai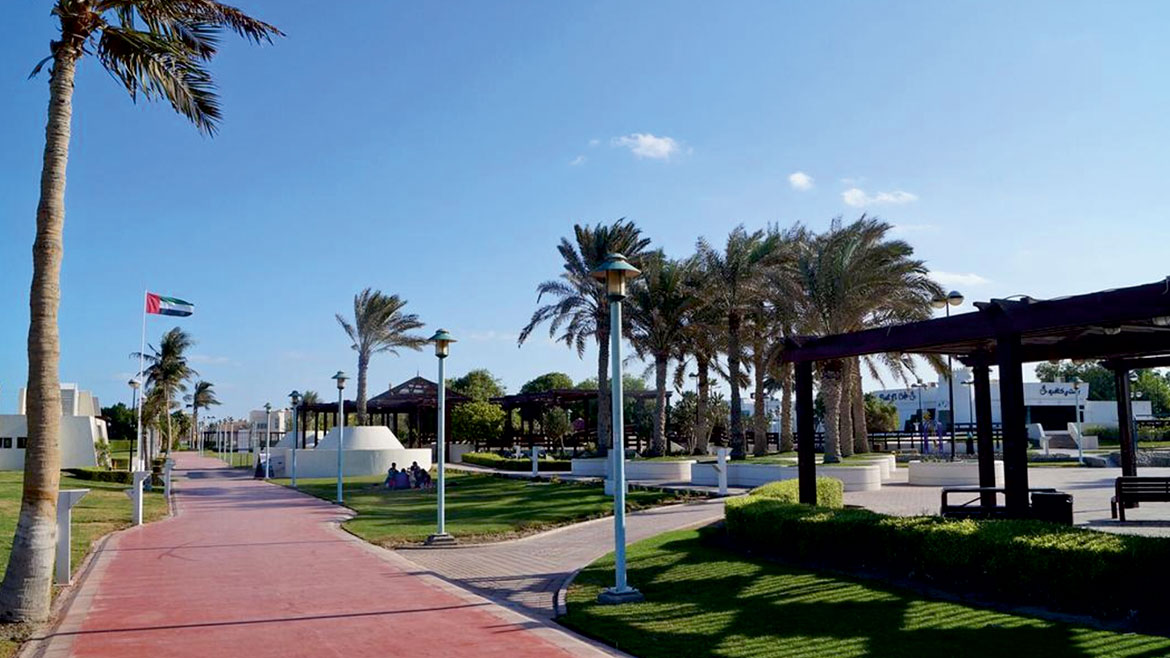 This little park in Dubai is a popular place for locals to exercise. Visitors come here to run or stroll on the park's jogging path, which the Burj Al Arab hotel in the distance overlooks.
This is a wonderful alternative for nighttime exercise for area joggers and runners because the jogging circuit is well-lit after dark, making it especially well-liked by the neighborhood's single female runners.
Despite its tiny size, the park is well suited for families and has a sizable, well-kept playground area for kids as well as picnic tables for larger parties that like to spend more time there.
Address: East Street, Jumeirah 3/Umm Suqeim, Dubai.
For more information about the best parks in Dubai, follow the Dubai Local for significant updates.