Discovering the Best Desert Safaris in Dubai for Relaxation and Serenity
Immerse yourself in the mesmerizing beauty of the desert as we guide you through the hidden gems that offer the ultimate escape. Are you seeking relaxation, serenity, and a break from the bustling city life? Whether you're a local resident or a visitor searching for the perfect desert safari near me, we've got you covered with our curated selection of the finest destinations.
From exhilarating dune bashing rides to peaceful sunset camel rides, we will unveil the myriad of activities and experiences that await you in this enchanting desert paradise. Get ready to witness breathtaking vistas, savor delectable traditional cuisine, and embrace the warmth of Emirati hospitality. So, join us on this exhilarating journey as we explore the very best that  desert safari in Dubai has to offer. Adventure awaits! 
Dune Bashing Safari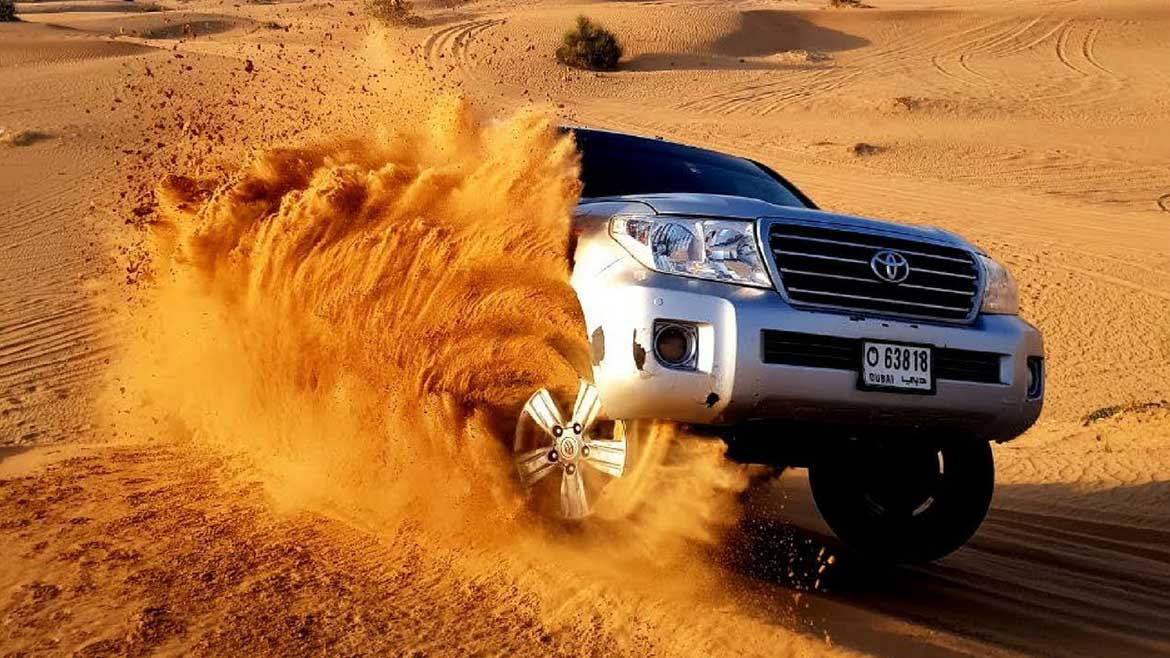 One of the most popular places for dune bashing is the Dubai Desert Conservation Reserve. This vast protected area offers a thrilling dune bashing and a desert safari experience with skilled drivers who ensure both safety and excitement. The reserve's pristine landscapes and well-maintained dunes provide an ideal setting for this adrenaline-pumping adventure.
Arabian Adventures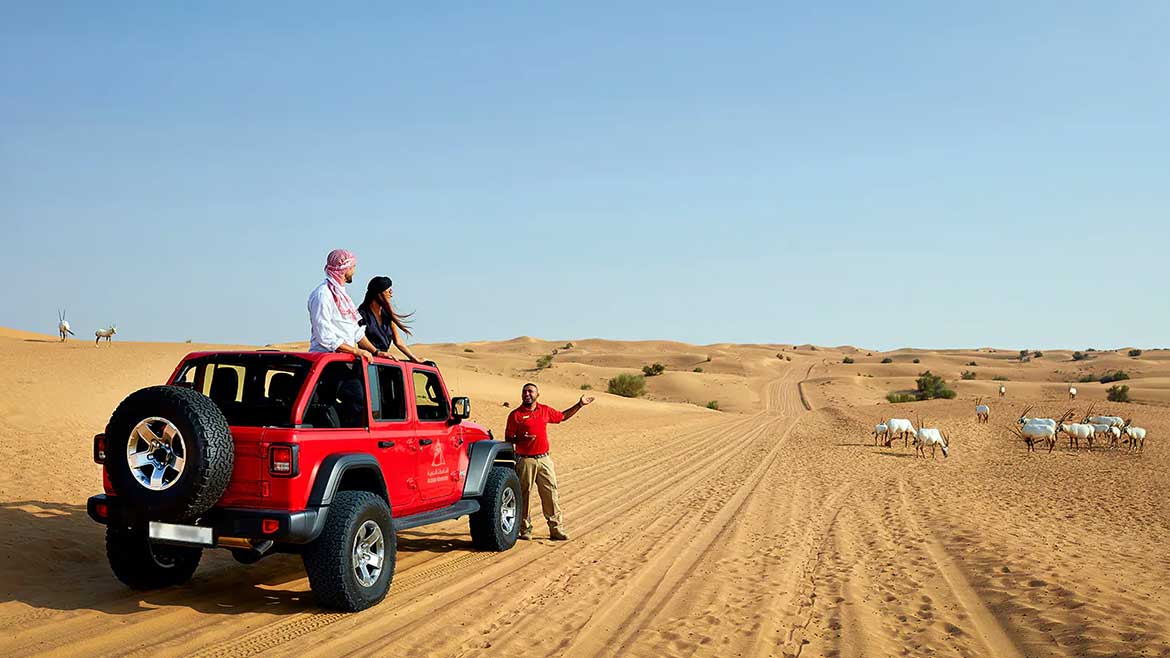 They offer thrilling dune bashing experiences with professional drivers and well-maintained vehicles, ensuring a safe and exciting adventure in the Dubai Desert.
Address: Emirates Holidays Building – Sheikh Zayed Rd – Business Bay – Dubai – United Arab Emirates
Contact: +9718002722426
Camel Safari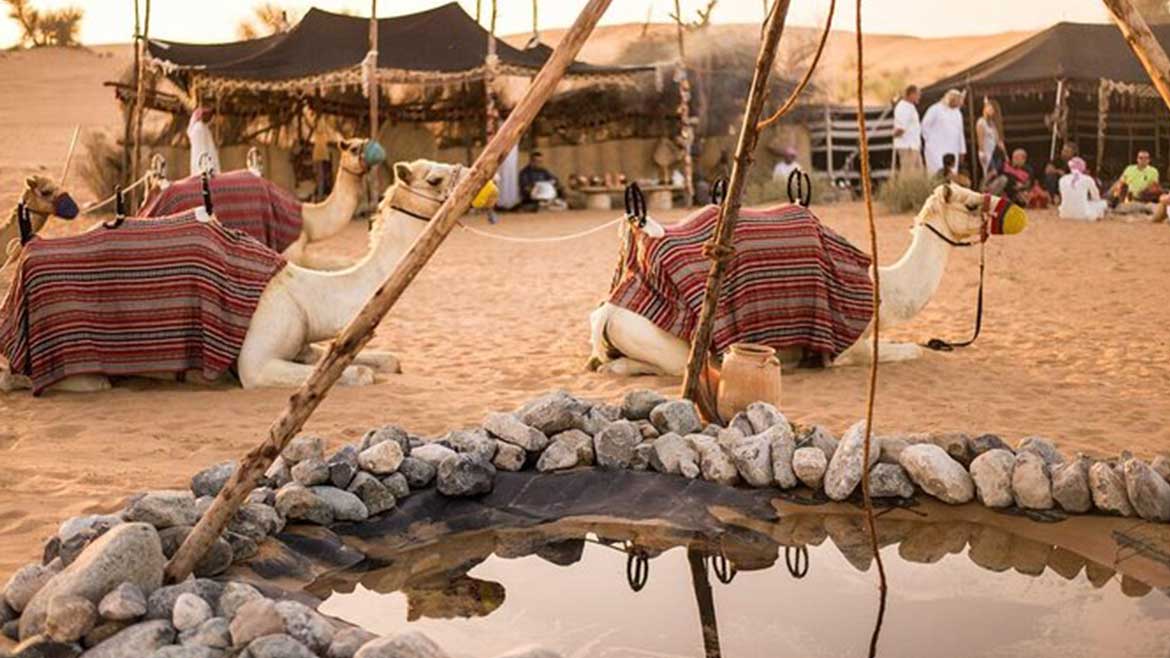 To enjoy a memorable camel safari, head to the Dubai Desert Conservation Reserve or the Al Marmoom Desert Conservation Reserve. These locations offer authentic camel rides through the stunning desert terrain for the best desert safari experience, allowing you to soak in the serene atmosphere and marvel at the untouched beauty of the surroundings.
Platinum Heritage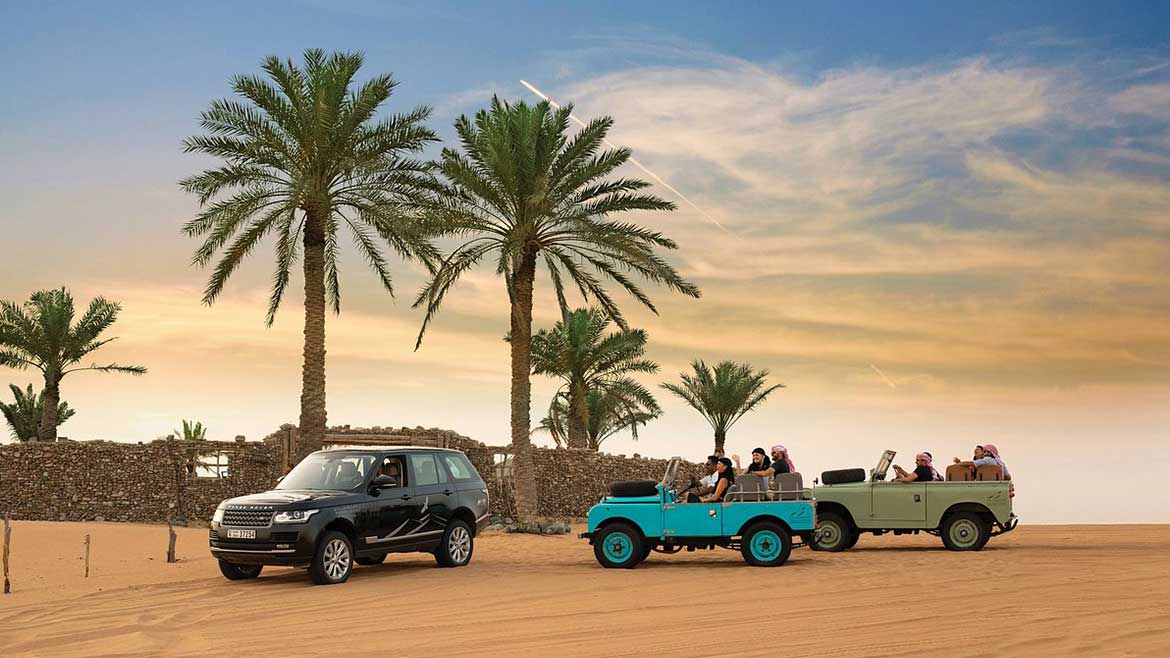 Known for their luxurious and authentic experiences, Platinum Heritage provides camel safaris in the Dubai Desert Conservation Reserve, allowing visitors to immerse themselves in the traditional mode of transportation and enjoy the tranquil desert surroundings.
Address: RJJF+6M Murqquab – Dubai – United Arab Emirates
Contact: +97144409827
Quad Biking Adventure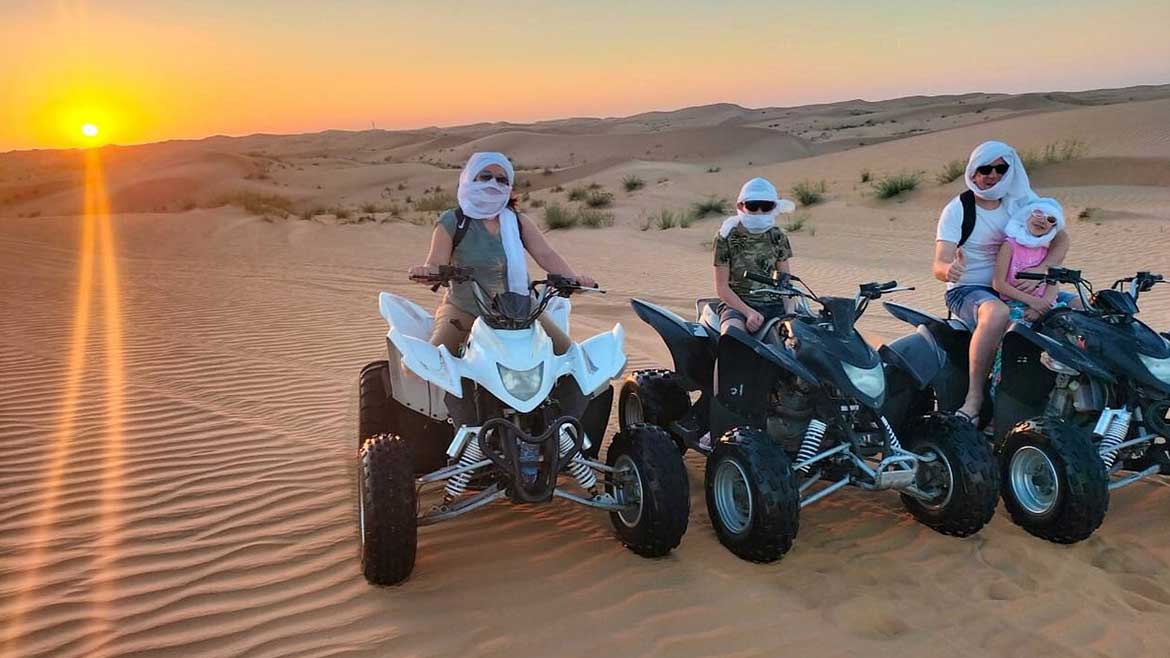 The Lahbab Desert, also known as the Red Dunes, is a top-rated destination for quad biking adventures. Located away from the city's hustle and bustle, this desert offers a thrilling experience with its challenging and varied sand dunes. Explore the Lahbab Desert on a quad bike, desert safari in Dubai and revel in the excitement of this high-octane adventure.
Desert Safari Dubai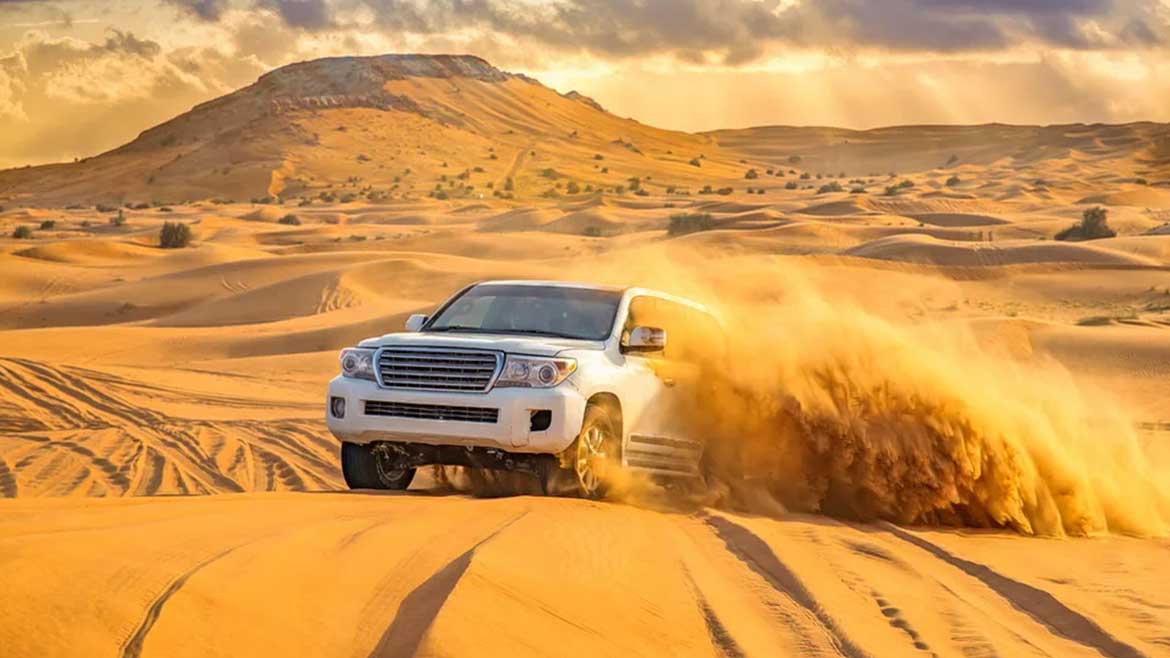 They offer quad biking adventures in the Lahbab Desert, where visitors can ride powerful quad bikes and conquer the challenging sand dunes under the guidance of experienced instructors.
Address: Dubai – United Arab Emirates
Contact: +971565364484
Bedouin Camp Experience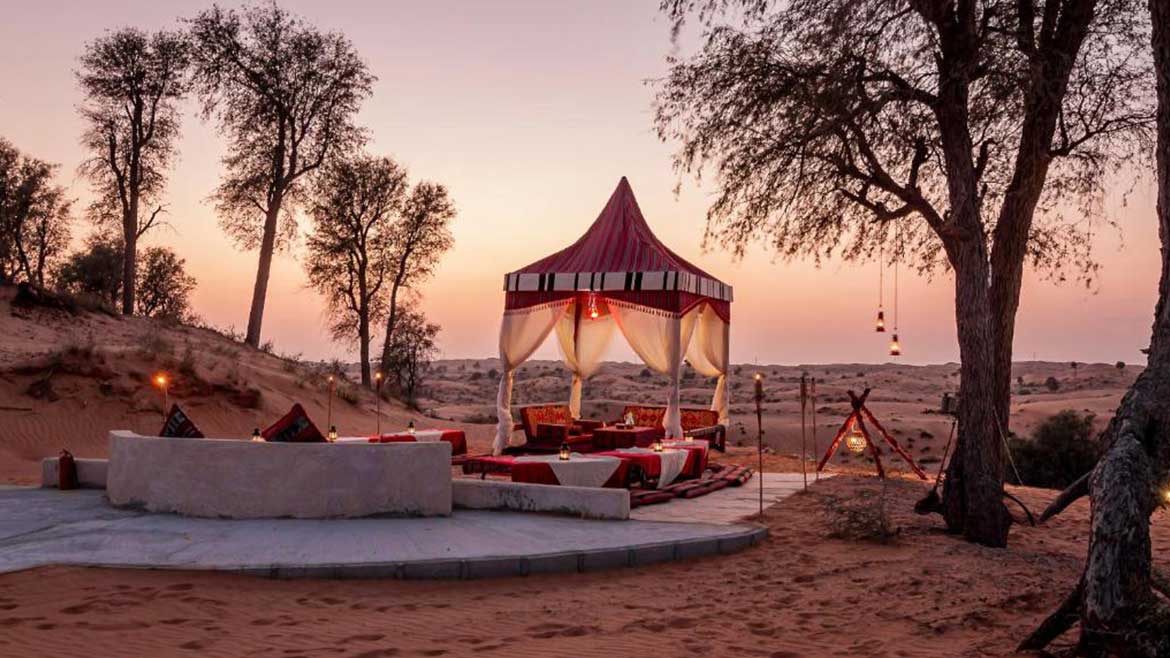 If you are on your desert safari, an authentic Bedouin camp experience, the Al Khaimah Desert Camp awaits for you which has received excellent ratings. Situated in the Dubai Desert Conservation Reserve, this camp offers a blend of cultural immersion and relaxation. Enjoy traditional activities, indulge in delicious Arabian cuisine, and unwind in a serene desert setting, capturing the essence of Bedouin hospitality.
Arabian Adventures
Along with their dune bashing safaris, Arabian Adventures organizes visits to traditional Bedouin camps, providing an opportunity to experience Emirati hospitality, cultural activities, and delicious Arabian cuisine.
Sunset Photography Safari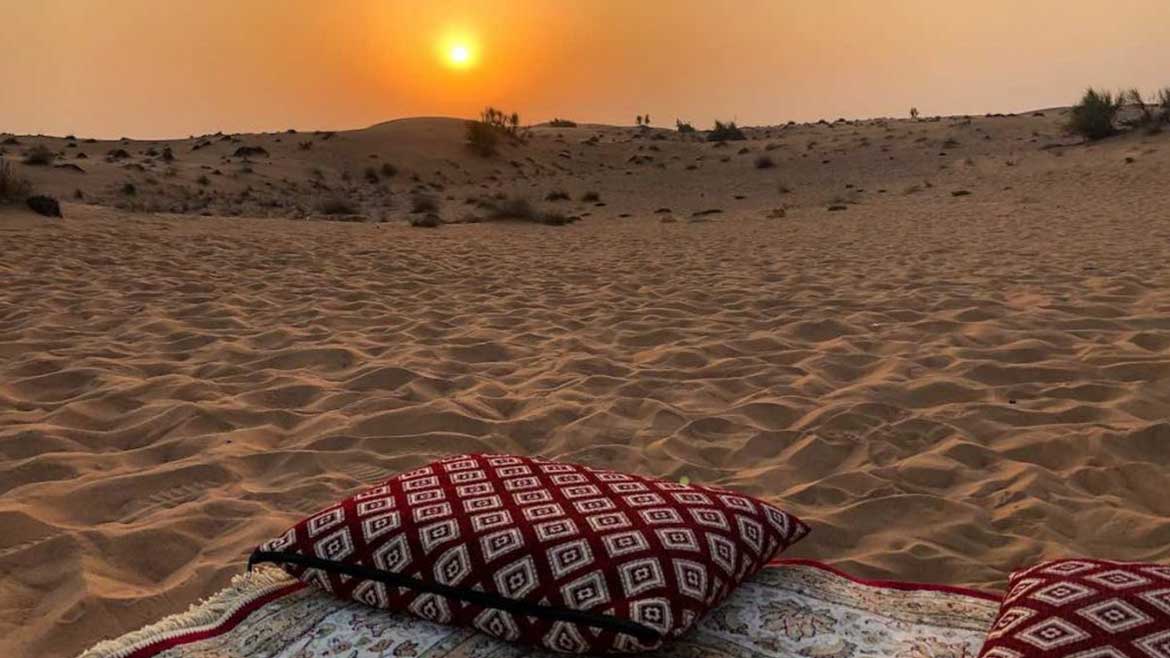 The Dubai Desert Conservation Reserve stands out as an excellent location for a sunset photography safari. Its untouched landscapes and stunning vistas provide photographers with a wealth of opportunities to capture breathtaking moments. Professional guides offer insights and guidance to help you capture the perfect shot as the desert transforms into a canvas of golden hues, end your best desert safari experience watching and capturing the sunset.
Rayna Tours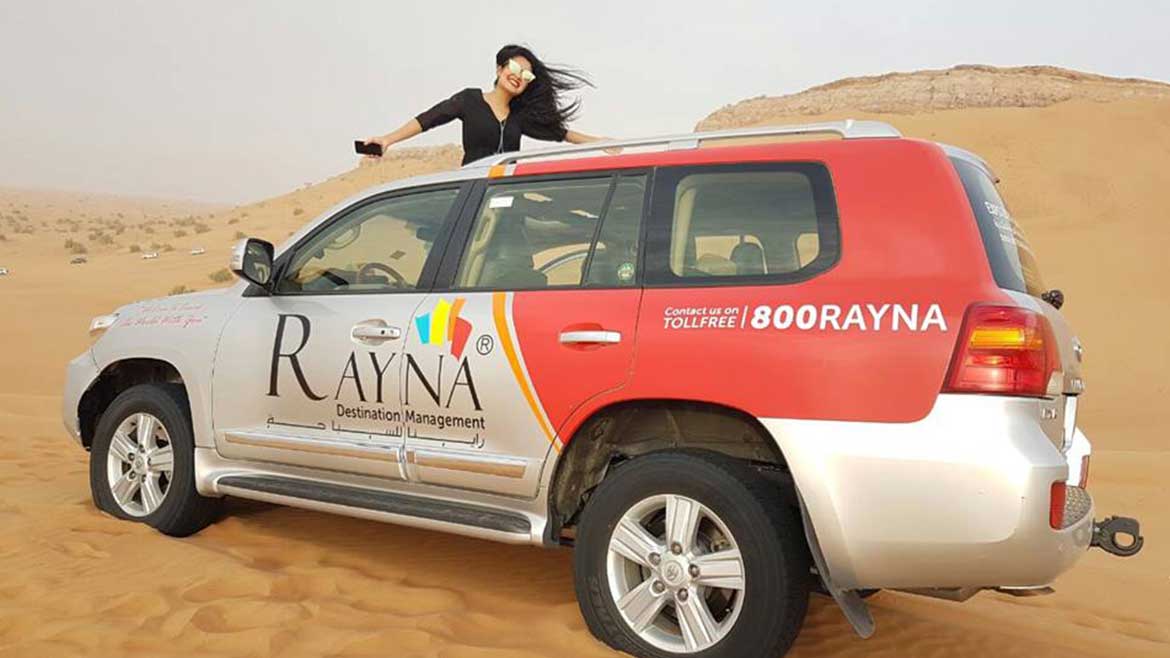 Rayna Tours arranges sunset photography safaris in the Dubai Desert, guiding photography enthusiasts to the best vantage points to capture the mesmerizing beauty of the desert landscape during the golden hour.
Address: Coral Dubai Deira Hotel, Al Muraqqabat Street, Deira – Dubai – United Arab Emirates
Contact: +971428887444
As we conclude this thrilling journey through the desert safari in Dubai, we hope you're inspired to embark on your own adventure in the golden dunes. So, step out of the bustling city and surrender to the tranquility of the desert, where relaxation and serenity await. Unleash your spirit of exploration, embrace the beauty of the desert, and create memories that will last a lifetime. Prepare for an extraordinary experience where nature's grandeur meets exhilaration and the magic of Arabian hospitality. Let the desert be your sanctuary for relaxation and serenity – a true haven for the soul.
Experience the wonders of Dubai with Dubai Local, your ultimate guide to all attractions and activities. From thrilling desert safaris to cultural immersions and more, let Dubai Local be your trusted companion in uncovering the hidden gems of this vibrant city. Unleash the magic of Dubai with us, one adventure at a time.