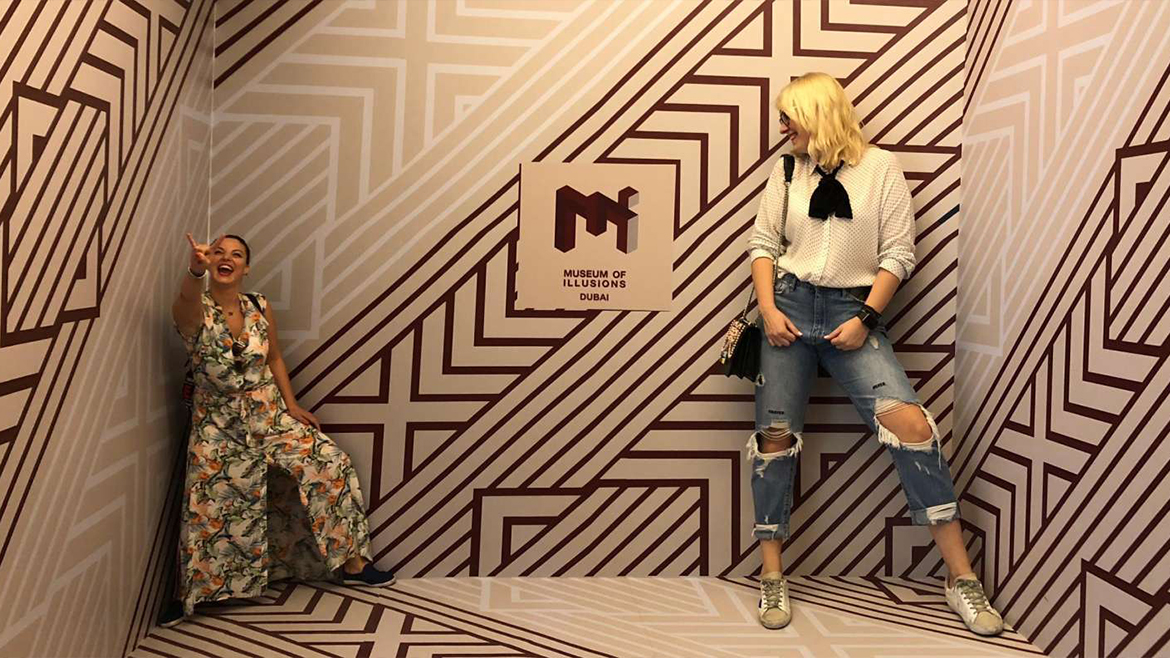 A Guide to the Museum of Illusions – Dubai
Dubai springs up from an Arabian desert. It is a traditional yet modern place that boasts mega malls, the tallest buildings, and the largest artificial islands in the world. This is a magical place that has much more to explore. The Museum of Illusions is one such place that is now a popular attraction. This amazing museum will trick your eyes and your senses with twisting tunnels, endless rooms, and magical visions.
 What is the history behind the museum?
The Dubai Illusions Museum was established in September 2018. Guests enjoy more than 80 visions and have fun when they discover how impressive mathematics, psychology, physics, and biology can be.
One segment that loves this museum is the children as it enhances their logical thinking making their minds sharp.
 About the Museum of Illusions
In a city that is known for its wonders across the globe, this museum is a comparatively new addition to the attraction family.
Deceive your mind, explore your senses, and take your imagination to another level. This will not only surprise you but also educate you.
You will find plenty of optical illusions and holographs while you visit the best museum Dubai. But you won't understand most of them at first glance. All the credit goes to the creators of the museum. With those diverse mirrors, you can see hundreds of clones of yourself in the Infinity Suite. You will enjoy how moving back and forth increases and decreases your height.
 Why is the museum worth visiting?
This museum has Master Illusions, Fantastic Illusions, and Optical Illusions in three different sections. This place allows all the visitors to play tricks. It is a 450 m2 site that has the Vortex Tunnel, Illusion Chair, sloping space, the Infinity Room, and Ames Room. It has an area of around 350 km2. Besides this, you can also find data regarding the research. This place is undoubtedly an incredible worth visiting place in Dubai.
 Museum of Illusions: Visiting Time and Fee
Now let's explore what is the fare for the best museum in Dubai.
When you become part of the museum, you are a part of a magic world full of illusions. The fare for the museum is AED 63 for adults and AED 47 for girls.
This nominal fare will help you in witnessing a fascinating visual and educational experience. However, you can also book the entry fare tickets online. You will have to confirm your tickets within 20-45 minutes post your online booking.
Location
 This beautiful museum is one of the best visiting places for kids. It is located in
Al Seef city, near Dubai Creek. This is seamlessly accessible from Deira, Old Dubai, and Bur Dubai.
You can also visit Bur Dubai Underground which is just 1 km away. Moreover, the Al-Fahidi Metro station is only 5 minutes away from the museum.
 This beautiful museum is only 17 km from Jumeirah beach. and half an hour away from Dubai International Airport.
 Another way is to hire a subway to Baniyas Square on the Deira side 6 kilometers north, 15 minutes to the Illusion Museum. Whether you want to hire a water taxi or take a cab, is completely your personal choice. They will charge a nominal AED 20 fee.
 The timings of the museum are 10:00 to 10:00 p.m. (Sunday to Wednesday). It is available from 10:00 to 12:00 on Thursday to Saturday. You will be charged valet parking which is available at 50 AED per hour.
Enjoy the complete indoor experience where you can spend quality time with your family.
When you feel hungry, you can also try snacks and food at the Al Seef restaurants.
What to do while visiting the Museum of Illusions?
Things to explore at the museum
By now, you all but be very curios thinking what's in there the museum? This place offers interaction with artifacts. You are allowed to explore everything from room to room for around an hour.
Optical Illusions
There are diverse pictures on the museum's walls. These images basically use color, light, and shapes and fool the mind. When you notice them continuously for half a minute, you will see them changing, diminishing, and disappearing.
Ames Room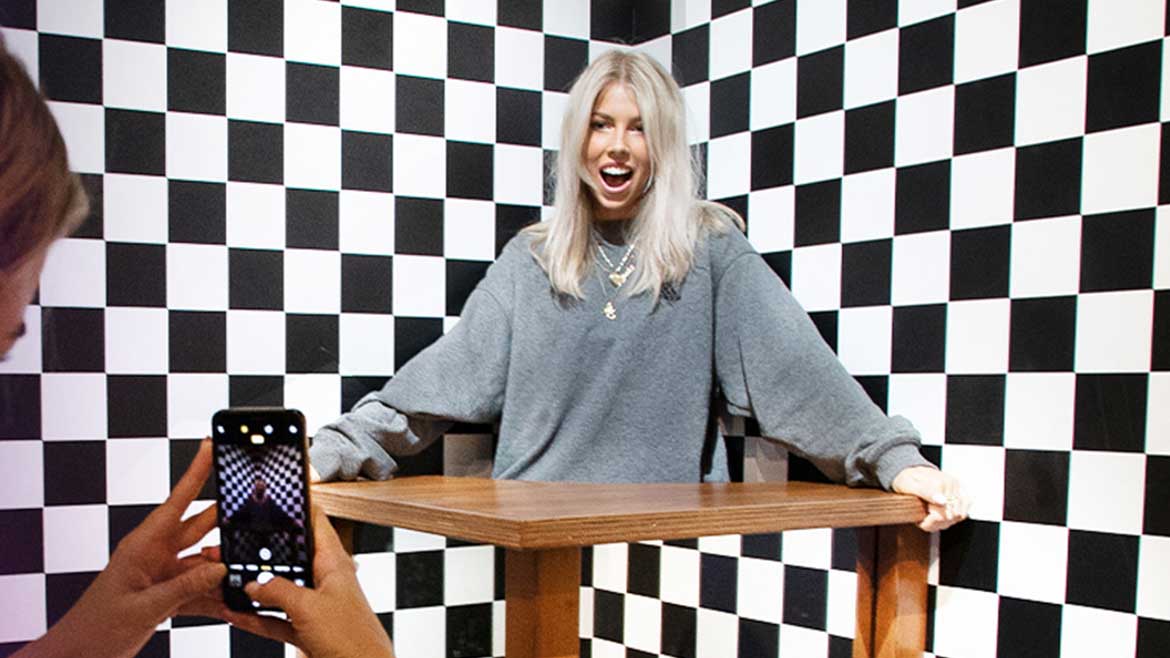 The natural place was deformed and this was done only to create a fantastic illusion. At one time you are a giant and at the other, you are a drawf. As you move one step ahead or one step backwards, you will witness a change in your height. Ames Room is one of the silliest yet funny places in Dubai.
Vortex Tunnel
This particular tunnel in the museum is spinning. So, this tricks the brain as everything is moving slowly. Besides this, you will witness more clones. At the Infinity Room, you will find everyone traveling in circles through endless corridors. There are plenty of visual illusions like the "Black Dot."
 The concept behind this is- you are either sitting with five clones or your head on the tray at the same table.
Hologram & Stereogram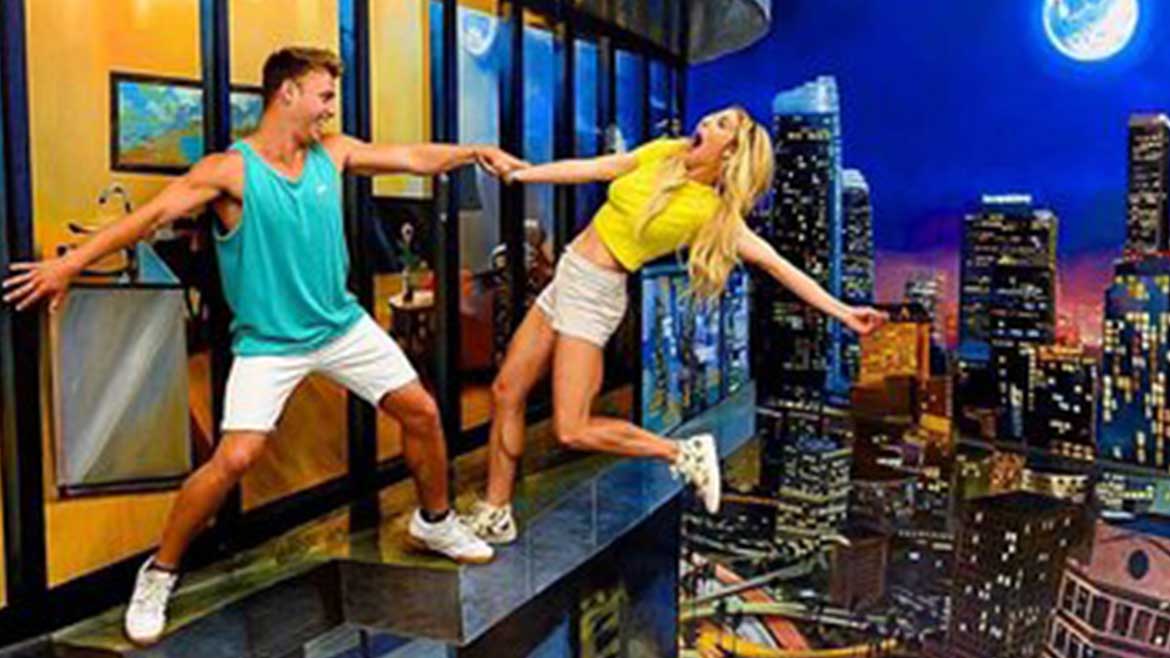 Do you like 3D illusory images better known as holograms? If yes, you will be surprised to witness a diverse range of holograms. You will see holographic pictures, horror grams, and images.
Not only this, there are 3D-picture puzzles having suspicious objects at every corner that you need to find out. You will only find them if you look in the right direction. This is super exciting.
Rotating Rooms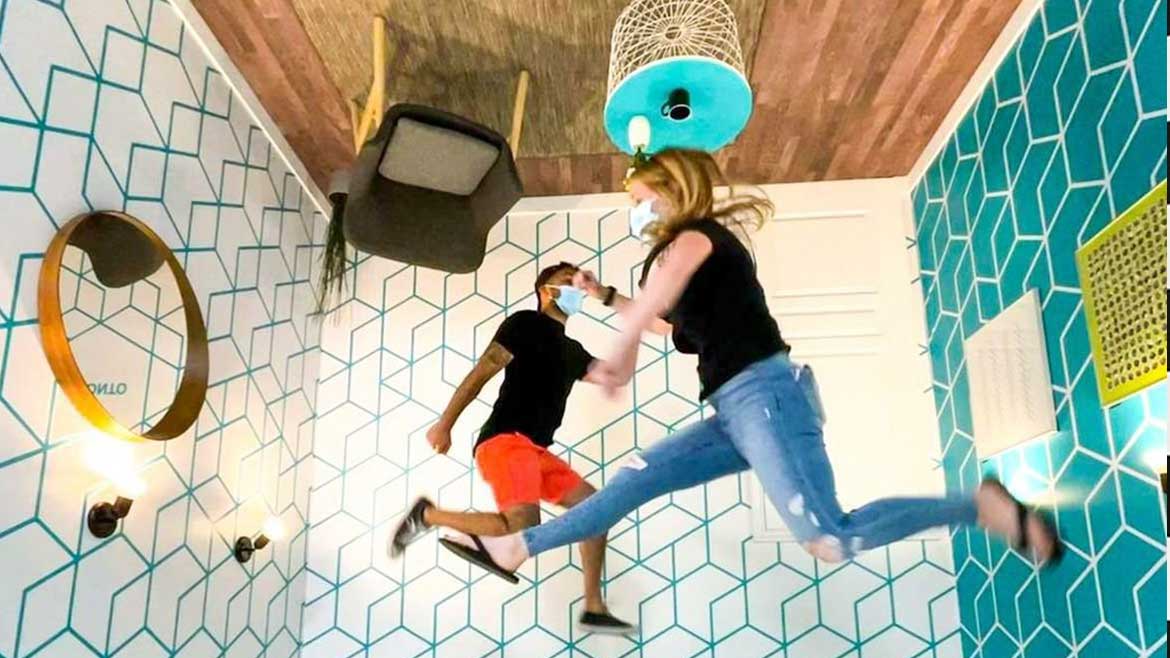 The rooms are like spinning walls that are stopping gravity. You can take plenty of pictures as you enjoy this experience. Don't miss grand optical illusion and test the laws of perception. You will feel you are not on the surface but level or sloping surface.
Experience yourself and have the best time
Museums give everyone the opportunity to escape from reality and the hustle and bustle of the monotonous life and explore something new. Visiting The Museum of Illusions will certainly be worth our visit. Do give it a try.