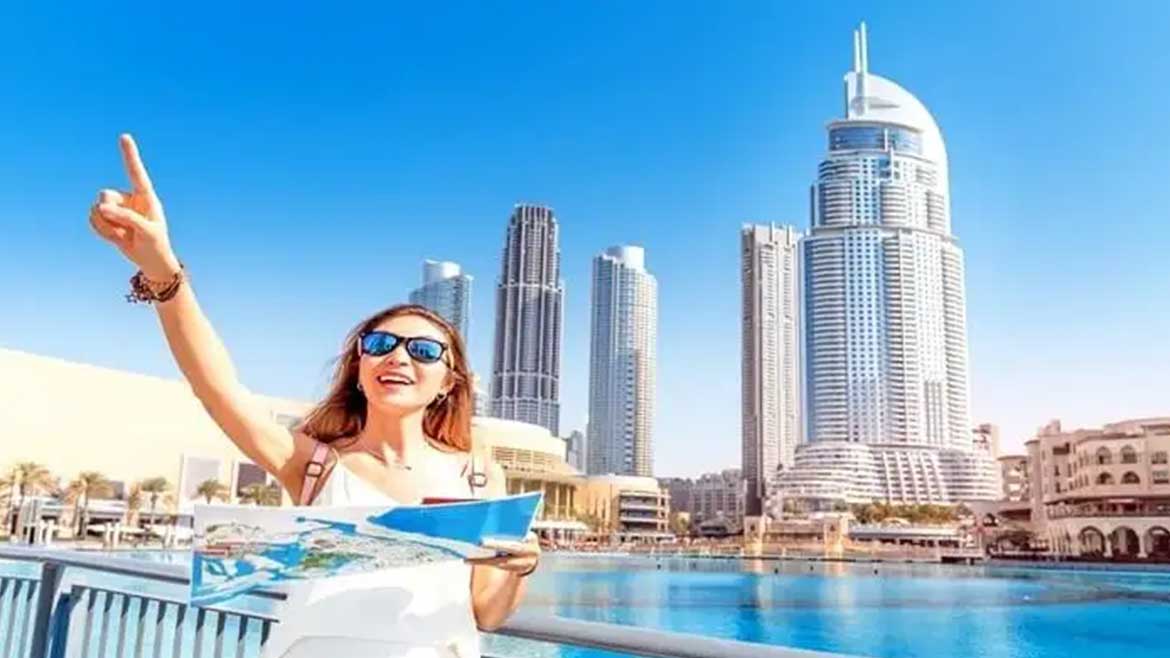 Discover the Best Sightseeing Tours in Dubai: A Complete Guide
Dubai is one of the most popular tourist destinations in the world, attracting millions of visitors every year. It is a city that is rich in history and culture, and it offers a wide variety of activities for tourists of all ages. One of the best ways to experience the city is by taking a sightseeing tour. In this blog post, we will explore the best sightseeing tours in Dubai and help you plan your perfect Dubai trip.
Dubai City Tour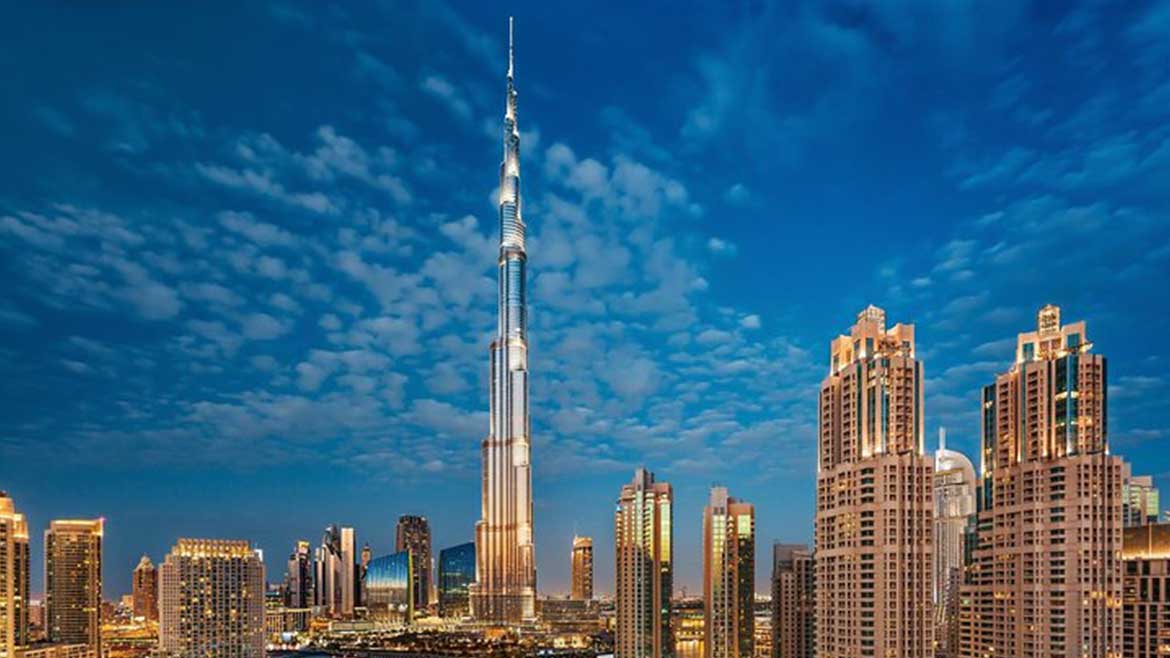 If you want to get a feel for the city, a Dubai City Tour is a perfect choice. You will get to see all of the major landmarks and attractions, including the Burj Khalifa, the Dubai Mall, and the Dubai Museum. The tour also includes a visit to the Jumeirah Mosque, one of the most beautiful mosques in the world.
Desert Safari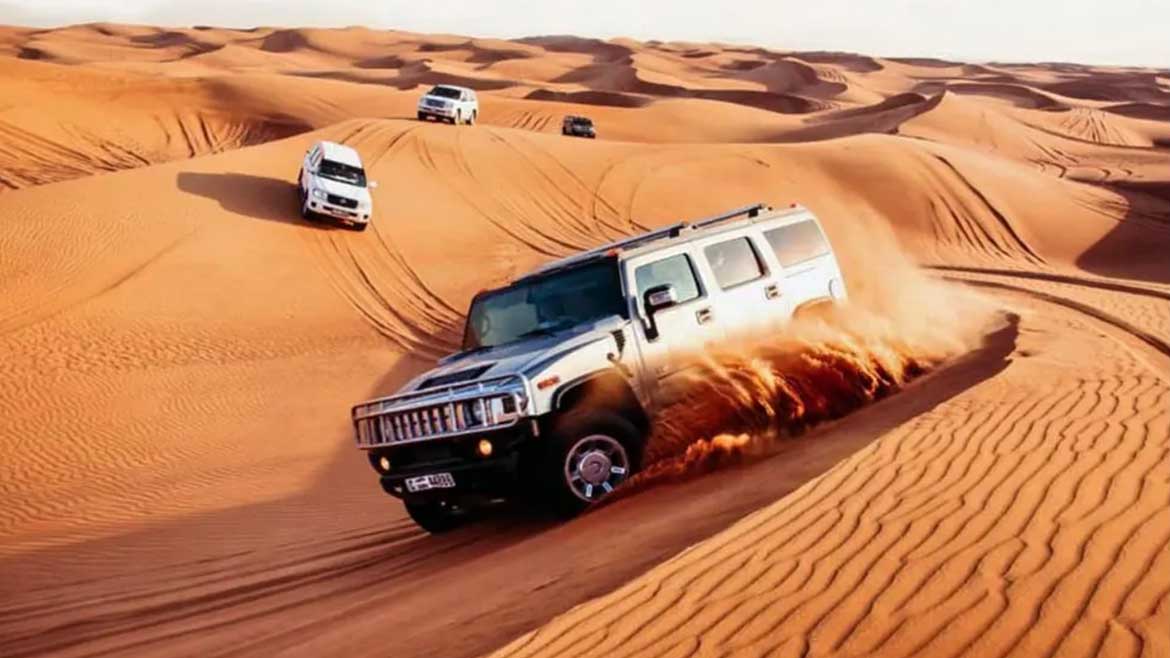 The Desert Safari is a must-do for anyone visiting Dubai. You will get to experience the beauty of the desert, go dune bashing, and enjoy a traditional Arabic dinner under the stars. You can also ride a camel and watch a belly dancing performance.
Dhow Cruise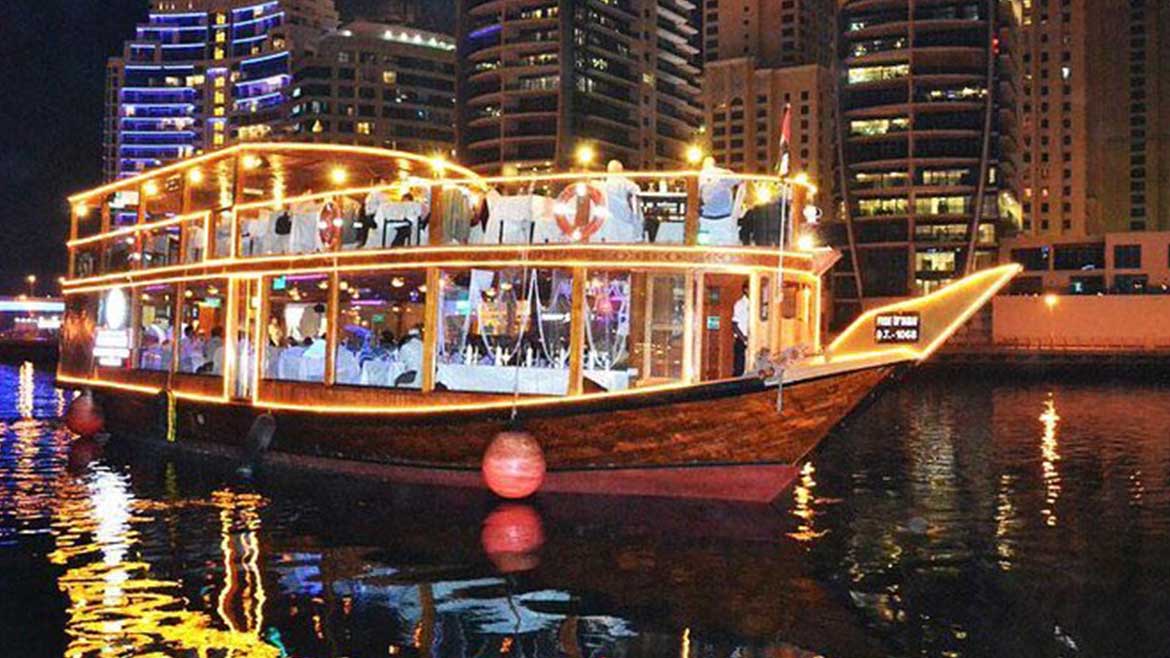 If you want to see the city from a different perspective, a Dhow Cruise is a great option. You will get to see the Dubai Marina and enjoy a delicious buffet dinner while sailing on a traditional wooden boat.
Dubai Helicopter Tour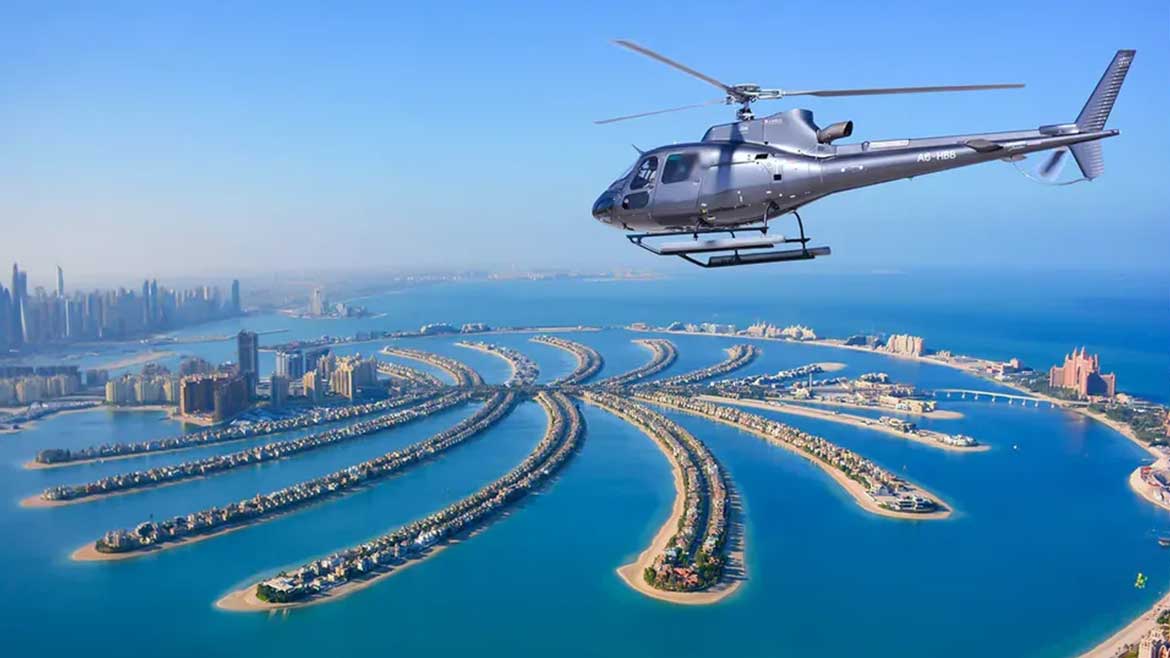 A Dubai Helicopter tour provides a unique perspective of the city's top attractions, such as the iconic Burj Khalifa, the Palm Jumeirah, and the World Islands. From high above, you can witness the city's impressive architecture and get a bird's eye view of Dubai's incredible landscape.
Dubai Fountain Show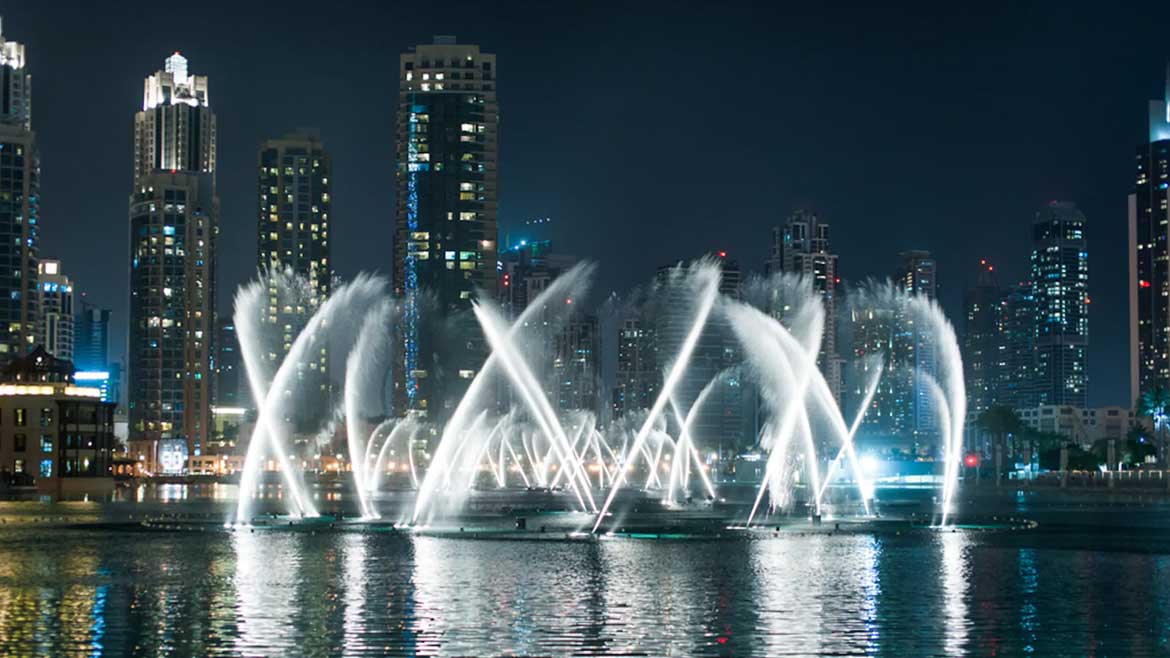 The Dubai Fountain is one of the largest and most impressive choreographed fountains in the world, set on the 30-acre Burj Khalifa Lake. The fountain dances to a variety of different songs and is illuminated by over 6,600 lights. The fountain shows take place every 30 minutes in the evenings and are completely free to watch. You can also take a boat ride on the lake to get an even closer view of the fountain's impressive display.
Dubai Marina Cruise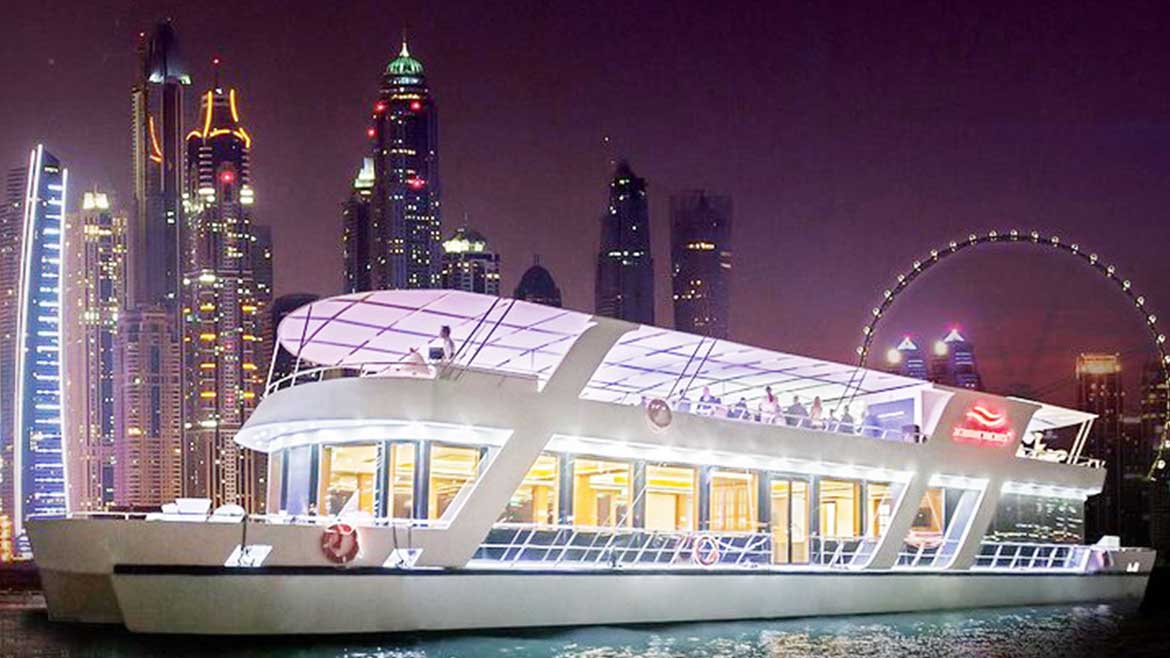 A Dubai Marina cruise offers a relaxing and picturesque way to experience the city's stunning skyline. You'll sail through the marina, taking in the towering skyscrapers, luxurious yachts, and stunning architecture that make Dubai such a unique destination.
Dubai Mall Tour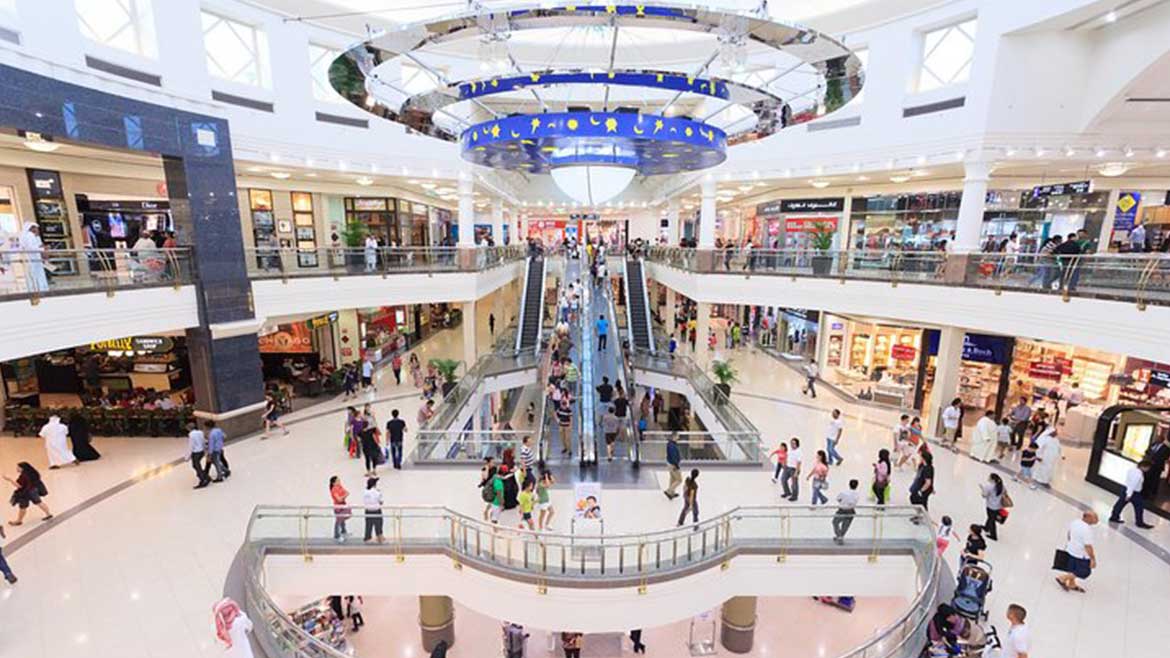 If you are a shopaholic, a Dubai Mall Tour is considered one of the best places to visit in Duba . You will get to explore the world's largest shopping mall, which features over 1,200 stores, an indoor ski slope, an aquarium, and a giant waterfall.
Old Dubai Tour
For a glimpse into Dubai's past, take an Old Dubai Tour. You will get to see the historic Al Fahidi neighborhood, the Dubai Museum, and the Gold and Spice Souks. You can also take a traditional abra (boat) ride across Dubai Creek.
Miracle Garden and Global Village Tour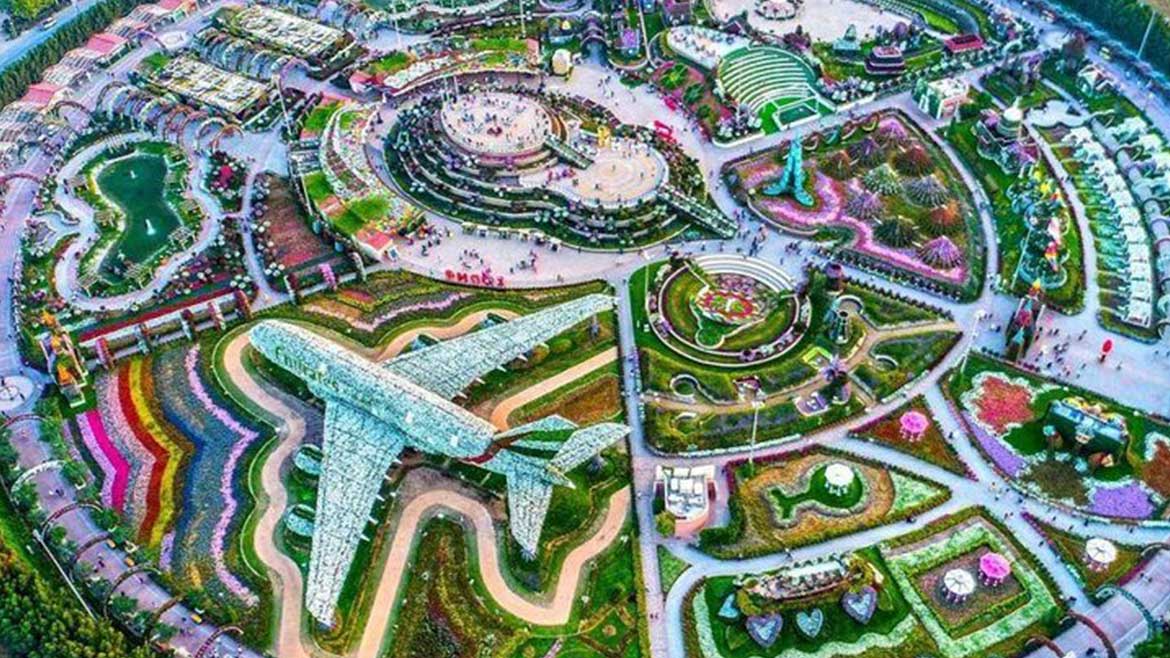 Dubai Miracle Garden: The Dubai Miracle Garden is the world's largest flower garden, with over 45 million flowers arranged in stunning designs and patterns. The garden is open from November to May and is a must-visit attraction for any nature lover. There are a variety of different exhibits and installations to explore, including a giant floral clock, a butterfly garden, and even a life-size Emirates A380 airplane made entirely out of flowers.
Dubai Hot Air Balloon Ride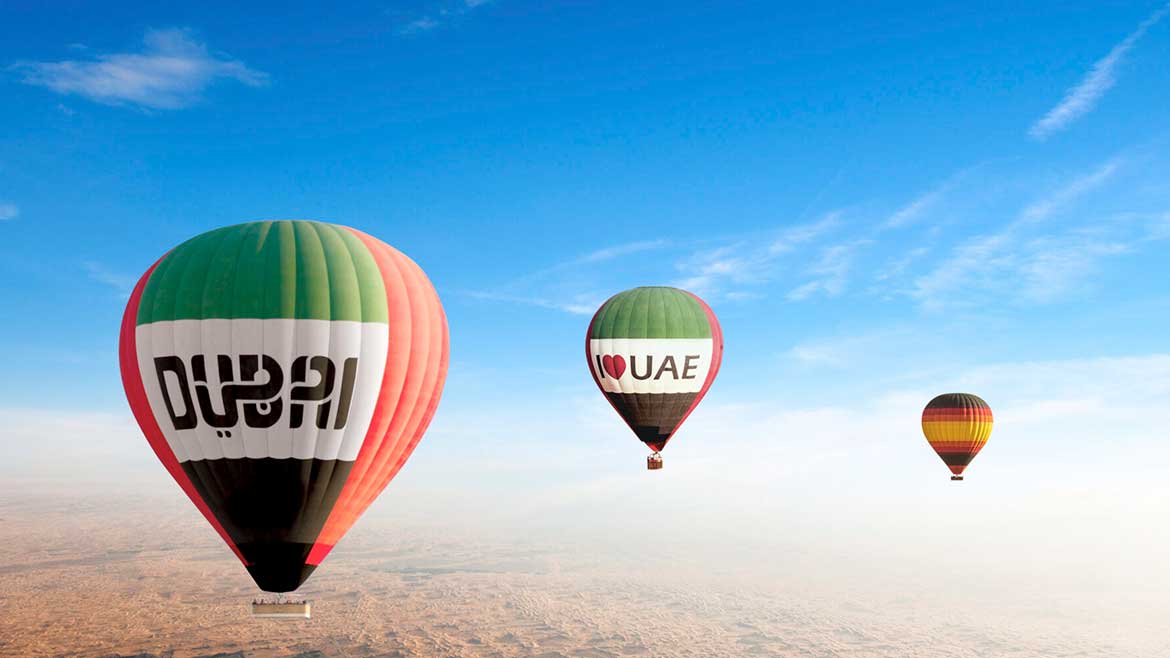 A Dubai hot air balloon ride offers a serene and breathtaking experience as you float high above the desert landscape. This is a great way to take in the stunning desert sunrise or sunset and see the city's natural beauty from a different perspective.
Final Words!
These are the top sightseeing tours that you must consider while planning your Dubai trip. From the magnificent Burj Khalifa to the beautiful Miracle Garden, Dubai offers a plethora of attractions for tourists of all ages. Whether you want to take a helicopter tour, go dune bashing, or explore historic neighborhoods, there is something for everyone in this amazing city. So what are you waiting for? Plan your  Dubai trip today and experience the best that this city has to offer! Do check out Dubai Local for more such interesting places.