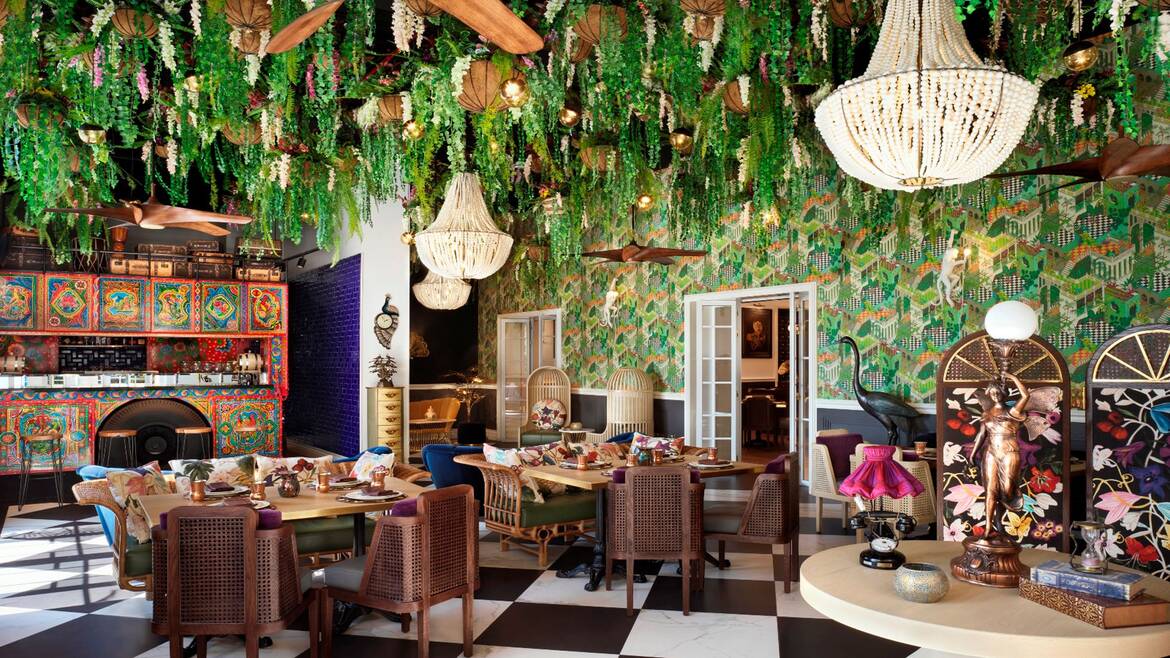 10 Best Indian Restaurants in Dubai With Authentic Indian Taste
Food connects the nation's boundaries and brings people together with shared tastes and flavors. Dubai, the biggest city in the United Arab Emirates, has become a hub for traders and attracts many tourists from different parts of the world. Here you will get Italian, French, and even the best Indian restaurant in Dubai. So, if you are planning a trip to Dubai again, mark this Indian restaurant near by in your list to expand your taste bud with unique flavors. 
Amritsr Restaurant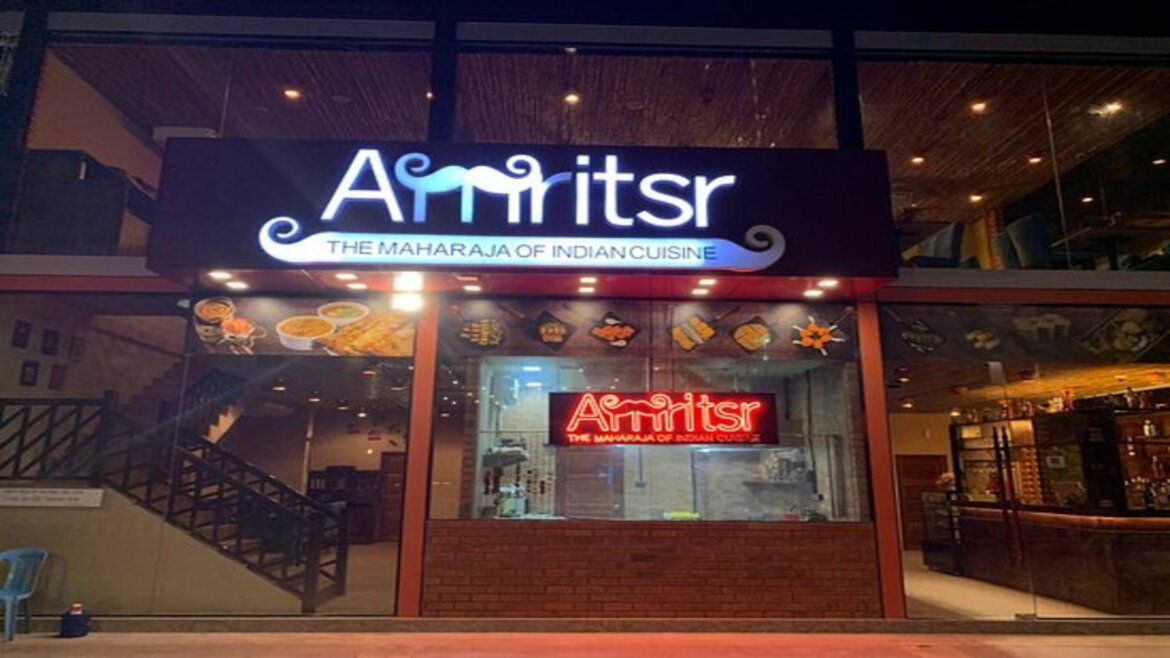 Amritsr Restaurant is one of the best Indian restaurants in Dubai, serving authentic Amritsari cuisines that will fill your mouth with water. The place has been experienced for 20 years to showcase its fine dining experience and expertise in outdoor catering. Indians crave local food, including Pav Bhaji, Gol Gappe, Bhel Puri, Sev puri, and many dessert options like mango kulfi and rabri. Every visitor appreciates the unique taste experience with an authentic Indian twist and their special food. It is open for 24 hours to fill your tummy with amazing kulcha, the famous bread of India. 
Address: Sundos Al Nahda Building – Amman St – Al Nahda 2 – Dubai – United Arab Emirates
Phone: +971 58 110 0128
Barbeque Nation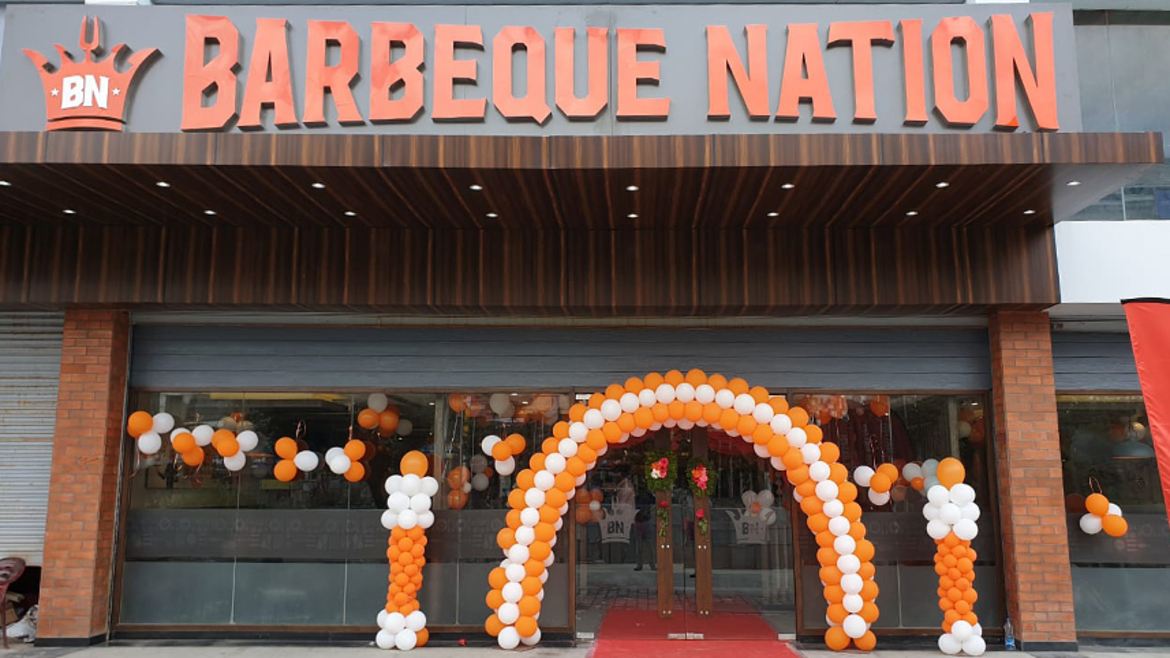 Non-vegetarian lovers in the town craving kebabs and grilled chicken meat, Barbeque Nation is the ultimate destination. People love to enjoy dinner and lunch with family at Barbeque Nation, and it offers a buffet-style eating arrangement with a wide range of dishes and grill stations ready to bake your meat. Starting from starters and ending with delicious sweet desserts, Barbeque Nation brings all the varieties under one roof. People love to visit here to get something more that can fill their hearts and stomachs with authentic dishes. 
Address: Building No R1027, Plot No 318-7265, Shop No S6 to S11, 3B Street Behind Dubai Printing Press, Al Karama – Dubai
Phone: 971 – 48723613
Dhaba Lane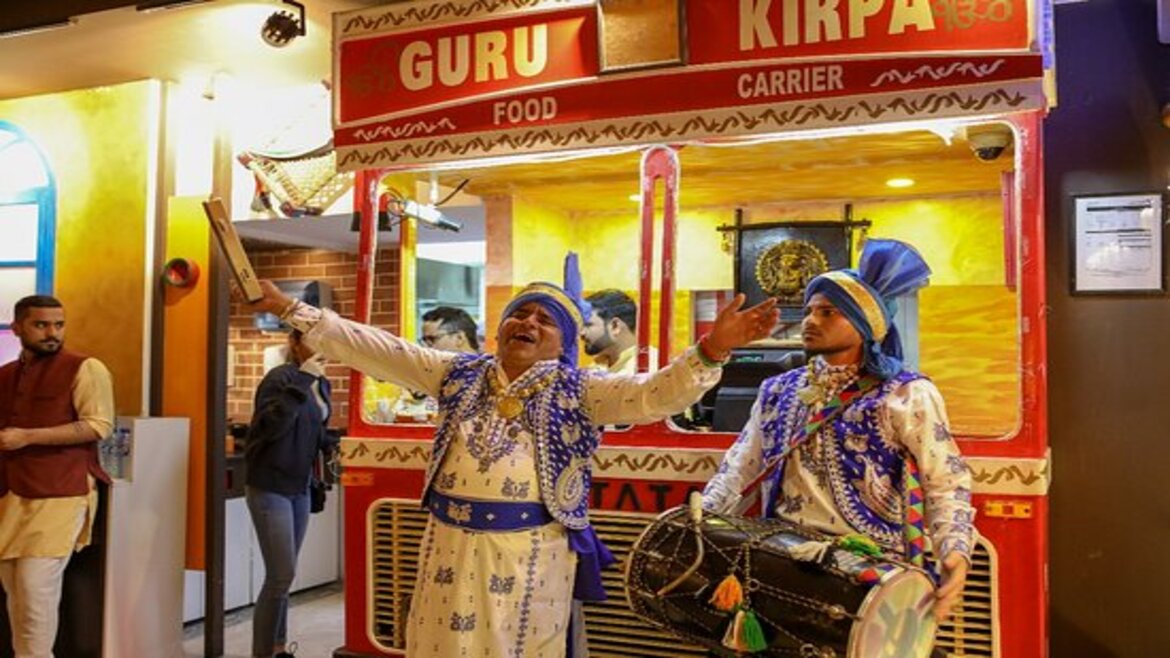 Get ready to taste authentic New Delhi interior decoration and delicious veg-friendly popular Indian dishes exclusively in Dubai. YOu can try their thali option serving a variety of curries, bread, and dessert placed on a single plate with decorative garnishing. This restaurant is more famous for its unique style of serving with an Indian twist. 
Address: Opposite Spinneys (Burjuman), Behind Park Regis Hotel – 2 B St – Dubai – United Arab Emirates
Phone: +971 56 962 4611
Lucknowee
Indians love the Lucknow-based special dish like biryani and aromatic famous north Indian. Lucknowee presents all the delicacies of Lucknow with Mughlai Kebabs and mutton biryani. It brings a burst of flavor with a fantastic ambiance and elegant interior decoration displaying Lucknow culture and Mughal heritage. Experience an exotic taste of Indian food with fancy cutlery to fill your tummy. 
Address: 3 28th St – Al Karama – Dubai – United Arab Emirates
Phone: +971 4 232 3424
Maharaja Bhog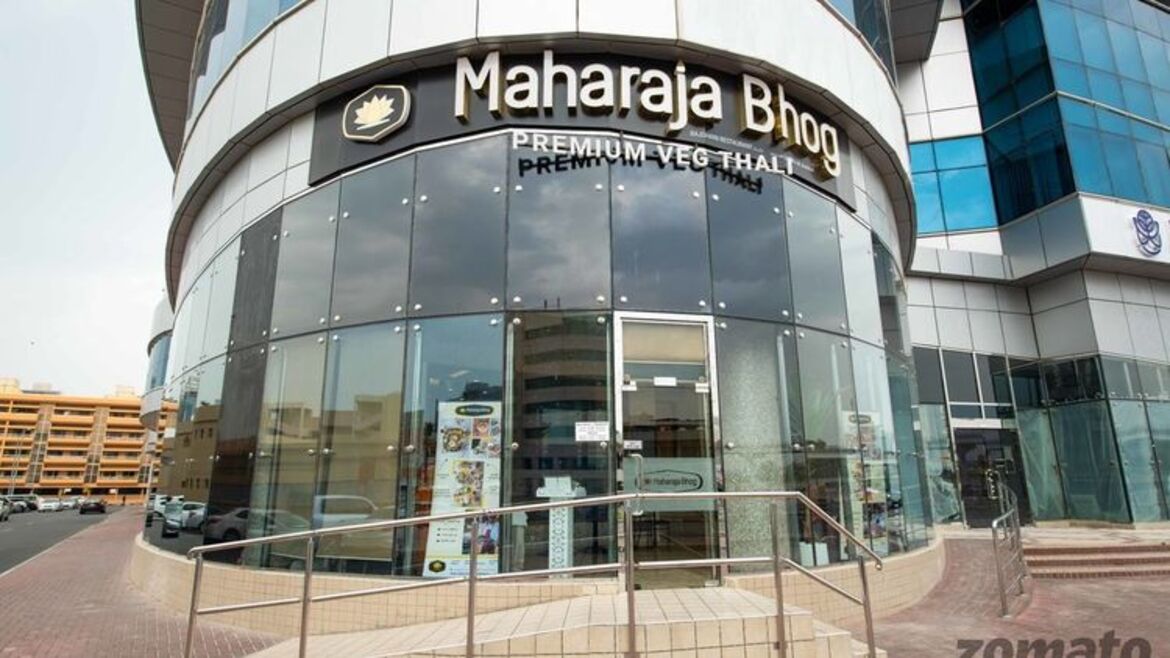 Maharaja Bhog presents your best restaurant in Dubai, inspired by the rich culture of Rajasthani. The menu includes authentic Indian thali served with a twist of Indian hospitality. Here you can enjoy vegetarian-friendly, flavorful north Indian dishes and unique desserts. Indian spice gets you a balanced flavor, a little tangy, and a blend of sour & sweet. Maharaja Bhog brings an authentic north Indian fine dining experience to the center of Dubai.
Address: Ground Level, A Block, Hamsah Mall Next to Ansar Gallery – Al Karama – Dubai – United Arab Emirates
Phone: +971 56 267 4355
My Govinda's
Most people follow a vegetarian and vegan lifestyle to get a healthy and chemical-free life. Dubai's famous My Govinda's is the only place that offers Sattvic, vegan, and vegetarian food with more authentic flavors. One of the unique things about 
My Govinda's menu covers Ayurvedic principles of moderation. Fresh vegetable curries, fruit, lentils, and whole grain bread that will melt in your mouth, cooked with natural oil and ghee. You should not miss out on this place to taste some authentic Indian Cuisine.
Address: Ground Floor, City Tower – Dubai – United Arab Emirates
Phone: +971 4 396 0088
Once Upon A Bite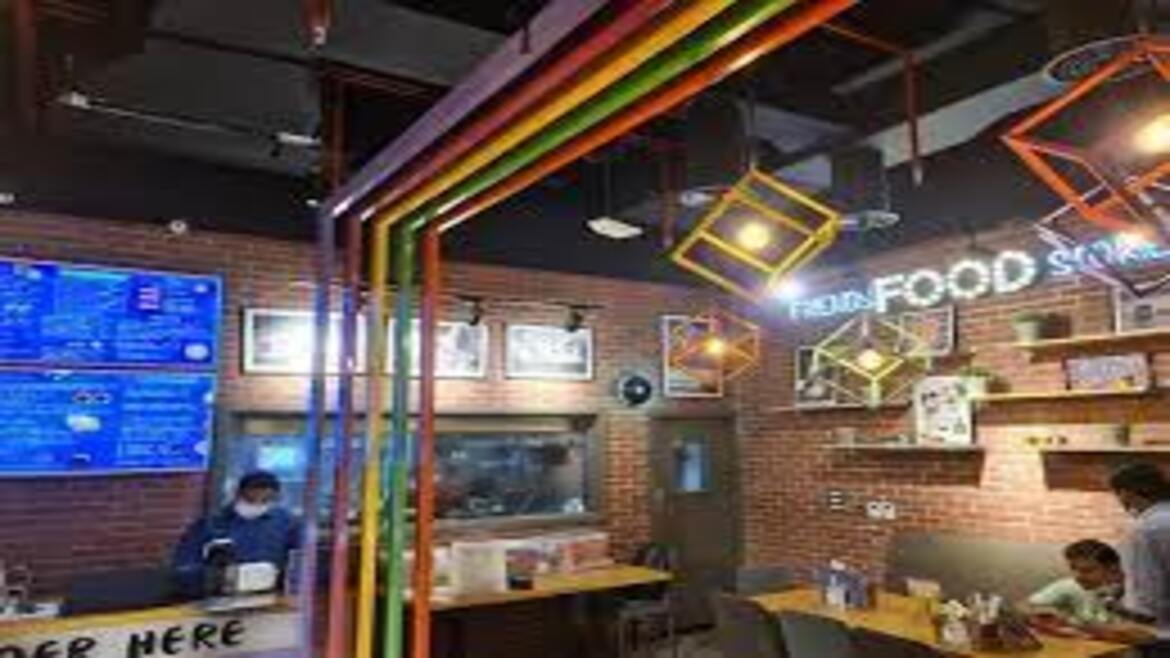 This beautiful place at Al Karama is truly a hidden gem of Dubai. It will take you to the memory lane of college days with unique cozy interiors and nostalgic Indian street food that will fill your heart with joy and happiness. You will get every famous street food of India with authentic spicy Indian spices that completely fit with your wallet. If you are an Indian spice lover, don't miss out on this place to taste authentic Indian flavors. 
Address: 26th Street Building – Wasl Opal Restaurant Unit – F & B – 4 – Dubai – United Arab Emirates
Phone: +971 4 232 9028
Rasoi Ghar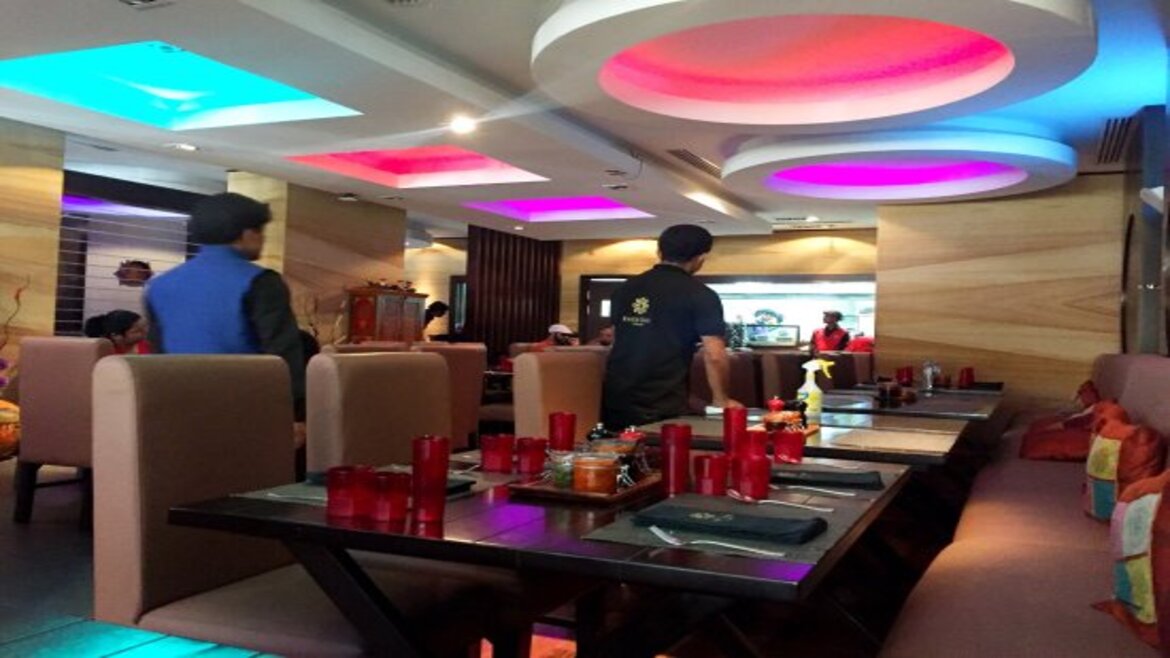 Visit the fantastic place at Rasoi Ghar that will provide you the comfort of home, experience royal hospitality, and fill your hungry stomach with famous Rajasthani & Gujrati cuisine rich in taste and smell. Here you will get all vegetarian dishes options and sizzling platters that will fill your eyes with glitter. The royal menu attracts many visitors to Dubai to try something new. 
Address: Opposite BurJuman, CenterPoint – Zainal Mohebi Plaza – Sheikh Khalifa Bin Zayed St – Bur Dubai – Dubai – United Arab Emirates
Phone: +971 4 388 5711
Sthan – Food Beyond Borders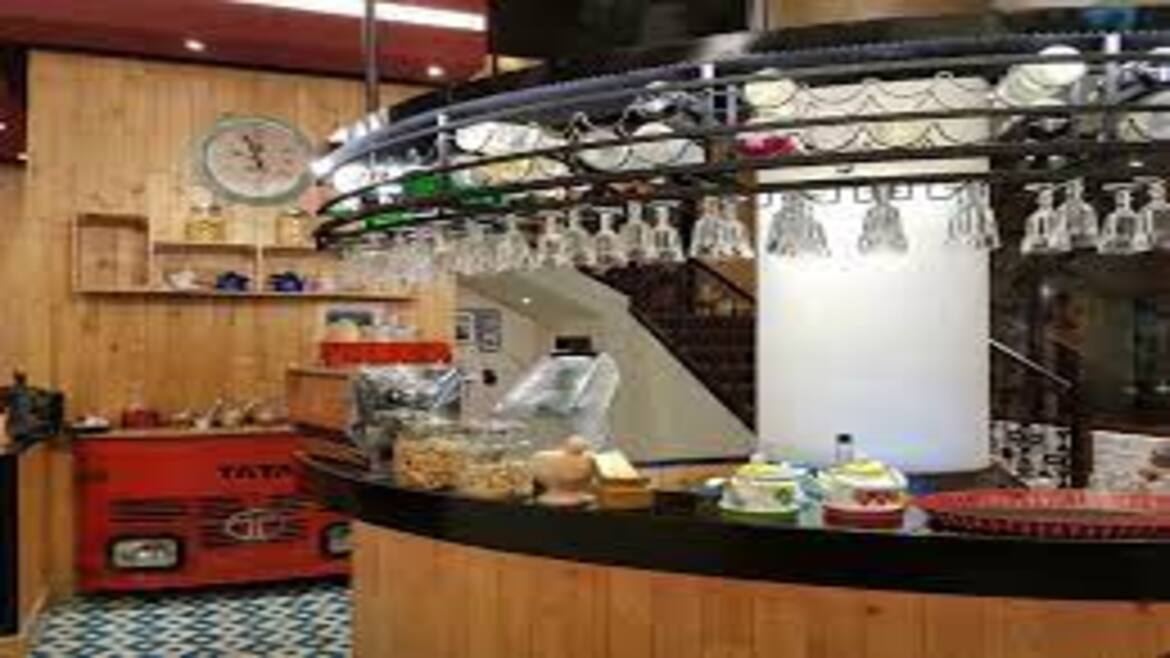 Dubai has this unique offering at Sthan – Food Beyond Borders that connects the boundary of three nations Pakistan, India, and Afghanistan. It is a perfect unity presentation by mixing northwest Asian food with some flavorful twists that leave you with astonishing food experiences. Feed your tummy with tasty grilled chicken and tandoori meat dishes that taste like heaven. 
Address: 68W5+WF – Al Karama – Dubai – United Arab Emirates
Phone: +971 4 399 7775
Zafran Indian Bistro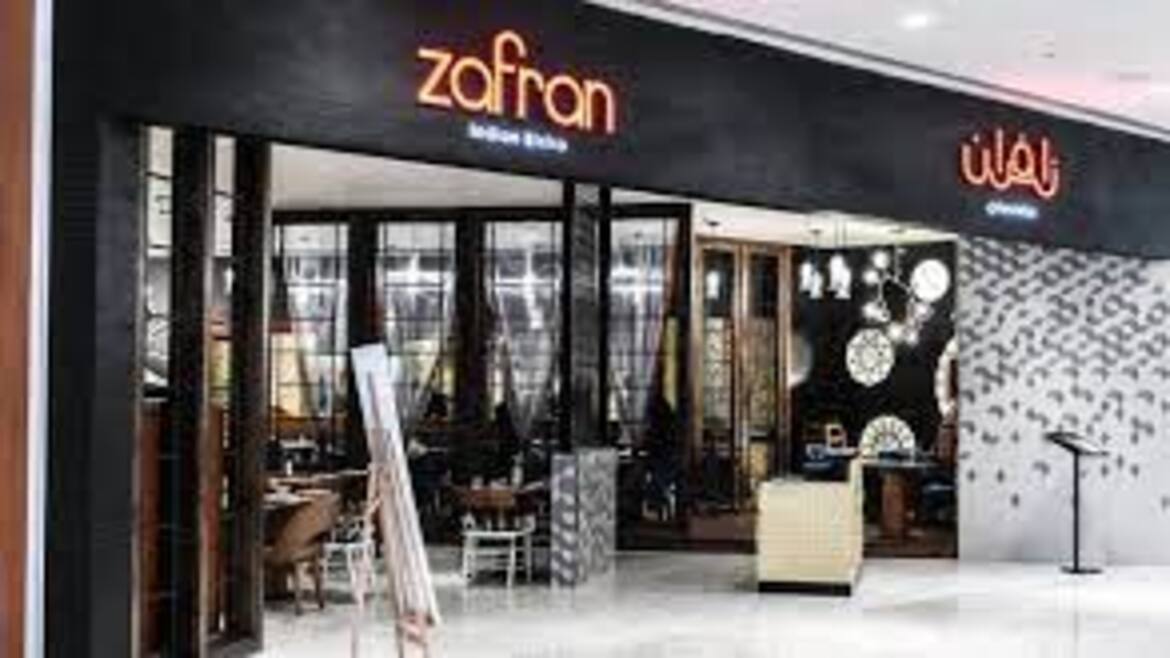 Zafran Indian Bistro is an award-winning Indian restaurant offering the best authentic Indian dishes focusing on Northwest Indian cuisines. Try tandoori kebabs, aromatic biryani, laal maas and rogan josh, butter chicken, and aloo tikki, along with signature drinks and tasty desserts.
Address: Dubai Marina Mall, Ground Floor, Exit 32 – off Sheikh Zayed Road – Dubai Marina – Dubai – United Arab Emirates
Phone: +971 54 994 2435
Bottom Line!
If you are looking for more details about the best Indian restaurant in Dubai, keep visiting us at Dubai Local. We will bring more information about places and iconic places to explore in Dubai with authentic cuisines and famous drinks.