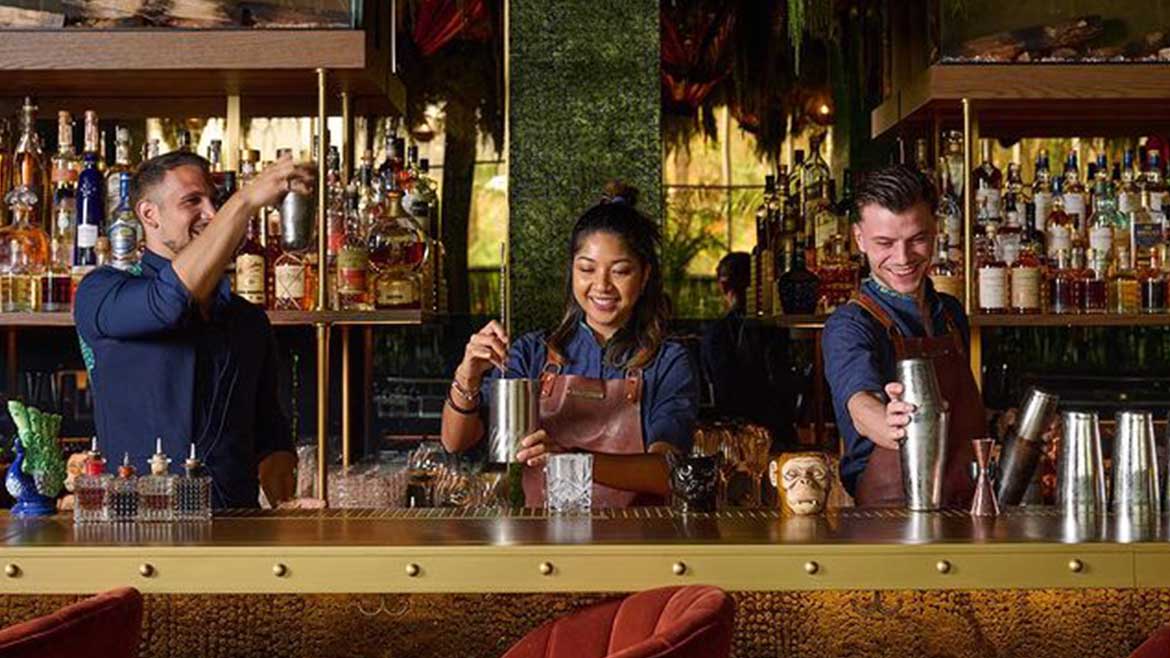 Discover Dubai's Hidden Speakeasies and Secret Bars
Dubai, a city known for its opulence and grandeur, has an alluring secret hidden within its vibrant nightlife. Beyond the glitz and glamor lies a world of clandestine indulgence, the realm of speakeasies and hidden bars. Welcome to a mesmerizing subculture that thrives in the shadows, where the true connoisseurs of revelry can find refuge.
Dubai boasts a nightlife that rivals any other country in the world, and its speakeasy bars and hidden bars are no exception. Nestled discreetly amidst the city's bustling streets and towering skyscrapers, these covert establishments offer an escape from the ordinary, where exclusivity and mystery reign supreme. Join us as we unveil the clandestine side of Dubai's nightlife scene – a realm where magic and excitement await behind every concealed entrance.
The Blind Dragon: A Sensory Journey Through Time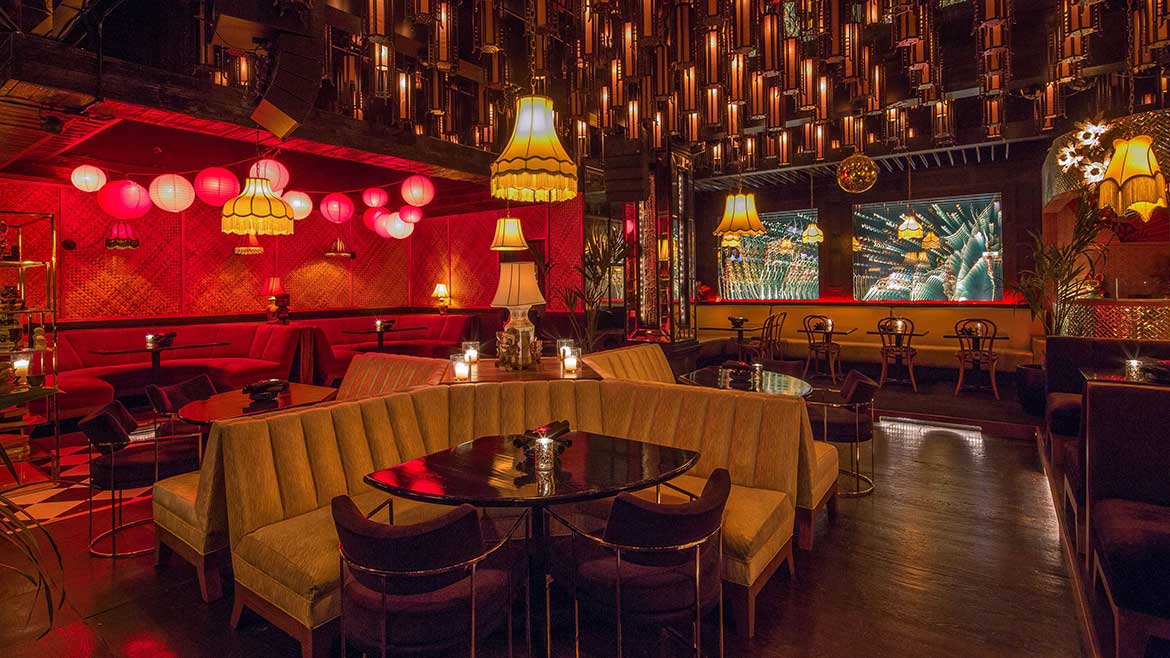 Hidden away within the vibrant heart of Dubai's bustling district, The Blind Dragon is one of a speakeasy bars that promises an extraordinary sensory journey back in time. This hidden gem combines the allure of a traditional Asian tea house with the thrill of a prohibition-era speakeasy, offering an unforgettable experience to those who seek exclusivity and adventure.
Step up to the bar and let the expert mixologists guide you through their extraordinary creations, blending traditional mixology techniques with contemporary twists. Sip on their signature cocktail, the Forbidden Dragon, a tantalizing blend of premium gin, dragon fruit, ginger, and fresh lime, perfectly capturing the essence of this hidden oasis.
Address: Blind Dragon, Al Habtoor City, Dubai, United Arab Emirates
Contact: +97144370033
The Secret Room: Where Mystery Meets Elegance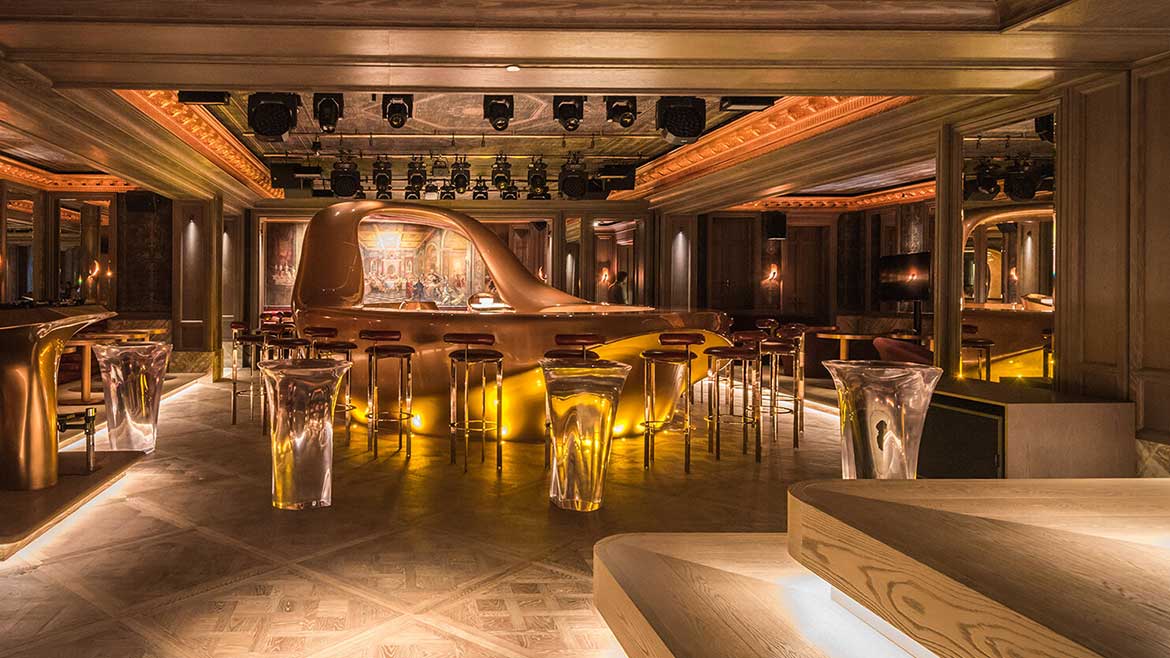 Tucked away discreetly within the bustling heart of Dubai, The Secret Room is one of the best  hidden bars that combines sophistication, exclusivity, and an air of mystery. Step through an unassuming door, and you'll find yourself in a world of elegance and intrigue.
The Secret Room is famous for its meticulously crafted cocktails, drawing inspiration from both classic mixology and innovative flavor combinations. Each libation is a work of art, skillfully prepared by talented mixologists who take pride in pushing the boundaries of taste and presentation. Indulge in their renowned concoction, The Secret Garden, a mesmerizing blend of floral-infused gin, elderflower liqueur, and a hint of citrus, served in a glass adorned with delicate flower petals. The Secret Room offers an experience that transcends the ordinary. 
Address: Ground Floor Address Fountain Views Hotel Downtown, Dubai, UAE
Contact: +971588699689
The Velvet Lounge: A Seductive Hideaway

Nestled discreetly within the heart of Dubai, The Velvet Lounge epitomizes exclusivity and sophistication. If you are looking for a speakeasy bar near me, This clandestine speakeasy boasts an ambiance that seamlessly blends elegance with a touch of rebellious allure. With its dimly lit interiors and plush velvet furnishings, The Velvet Lounge exudes an intimate and seductive atmosphere, making it an ideal haven for those seeking a refined escape.
The signature cocktails at The Velvet Lounge are masterfully crafted, pushing the boundaries of mixology with innovative flavor combinations. Sample the Forbidden Elixir, a bewitching concoction of aged rum, blackberries, basil, and a hint of balsamic reduction, delivering a symphony of flavors that dances on your palate.
Address: Marina Walk – Dubai – United Arab Emirates
Contact: +971043608701
The Secret Garden: Unveiling Nature's Hidden Oasis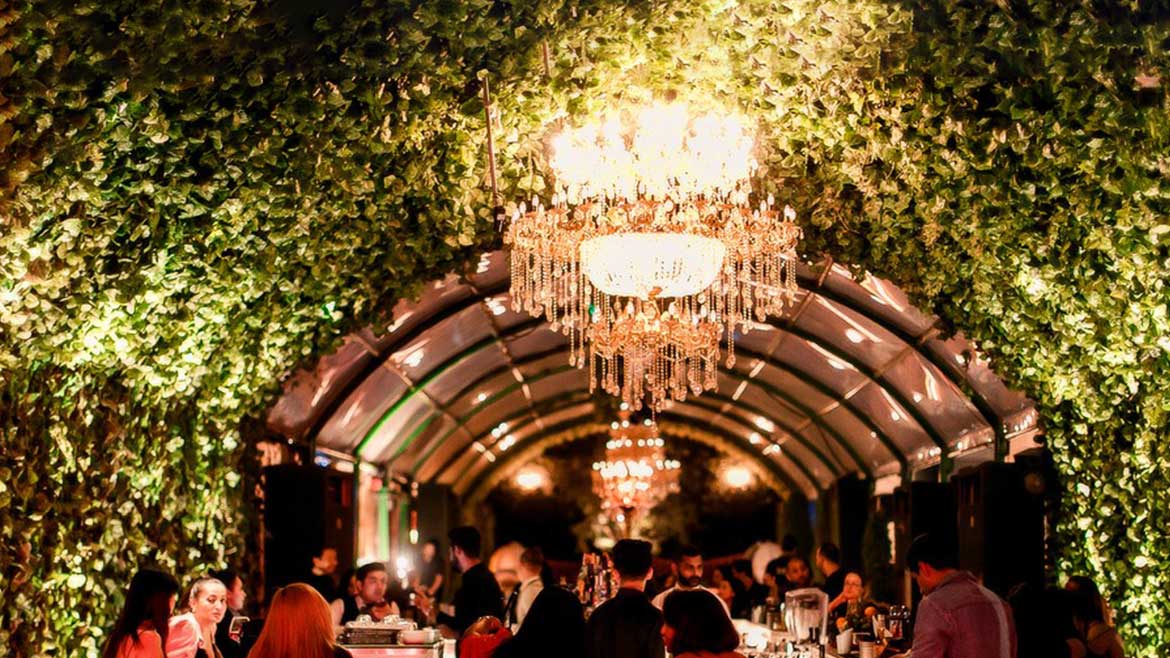 Venture deep into Dubai's vibrant tapestry of secret bars, and you'll discover The Secret Garden, an enchanting hidden bar oasis tucked away from prying eyes. A true sanctuary for nature lovers, this is one of the hidden bars Dubai  offers a respite from the city's bustling energy. As you step into The Secret Garden, a lush and verdant setting unfolds before your eyes, transporting you to a whimsical world.
The bar's menu is an homage to the natural world, with handcrafted cocktails that celebrate the vibrant flavors of botanical ingredients. Savor the exquisite Lily Blossom Martini, a delicate blend of elderflower liqueur, fresh cucumber, and a touch of rosewater, served in an elegant glass garnished with edible flower petals.
Address: 7th floor of Conrad Dubai – Sheikh Zayed Rd – Trade Centre – Trade Centre 1 – Dubai – United Arab Emirates
Contact: +971527505777
Dubai's hidden speakeasies and secret bars hold the key to unforgettable nights filled with intrigue, sophistication, and exclusive experiences. Immerse yourself in the enigmatic world of Dubai's nightlife, where these hidden bars beckon with tantalizing libations and captivating ambiance. Unlock the secrets, indulge in the mystique, and let these speakeasies and hidden bars be your guide to a nightlife adventure like no other. Discover the city's best-kept secrets and experience Dubai's hidden gems firsthand.
Experience Dubai Like a Local with Dubai Local! Unlock the hidden treasures of this captivating city with our expert guides, curated recommendations, and insider tips. Whether you're searching for hidden speakeasies or secret bars, Dubai Local is your go-to resource for discovering the city's best-kept secrets and unforgettable experiences. Let us be your key to an extraordinary adventure!