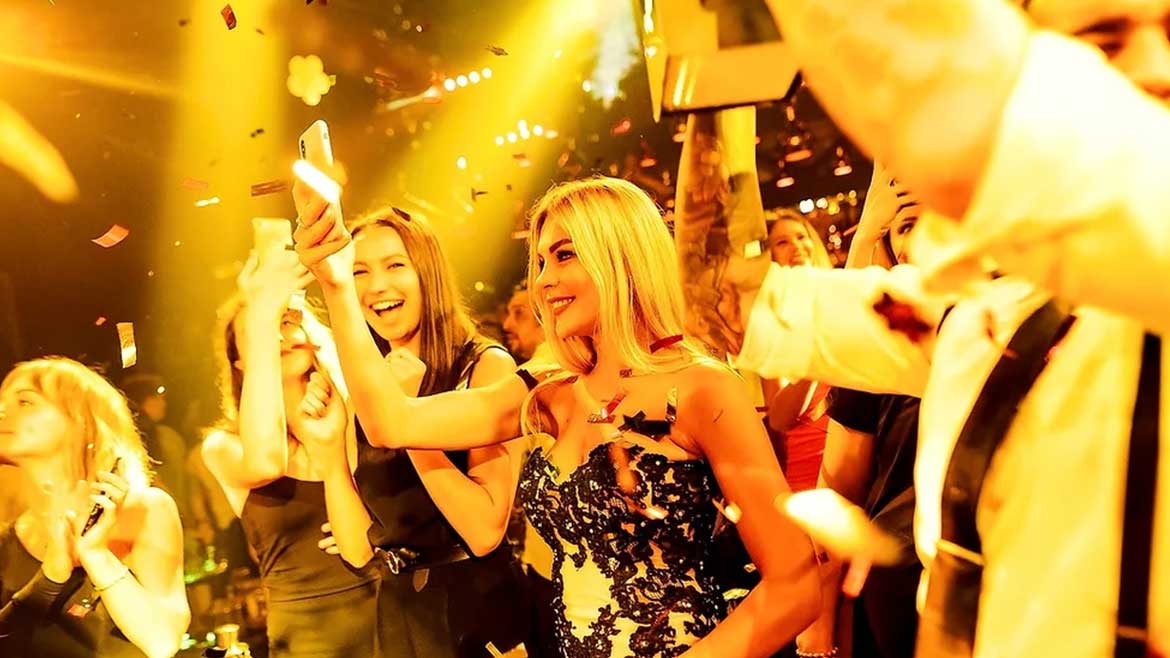 Dubai's Best Nightclubs and Dance Venues
Dubai is renowned for its dazzling skyline, luxurious lifestyle, and a nightlife that rivals any other destination on the planet. From pulsating nightclubs to stylish late-night bars, this city has it all, ensuring unforgettable experiences for nocturnal adventurers.
Dubai's nightlife scene is a kaleidoscope of excitement, where the energy is contagious, and the beats never stop. Whether you're a local or a traveler looking for the hottest spots, this blog is your ticket to discovering the hidden gems that make Dubai's nightlife unparalleled. So get ready to paint the town red and dance the night away, because Dubai's nightclubs and bars are waiting to embrace you with open arms. Let's dive into the city's pulsating rhythm and create memories that will last a lifetime!
Soho Garden
Soho Garden, located in the heart of Meydan, is one of  a multi-concept  late night bars and destination that seamlessly blends dining, entertainment, and nightlife. This sprawling venue boasts a variety of outdoor and indoor spaces, including an impressive dance floor that comes alive with energetic beats and an electric ambiance. Lose yourself in the music as renowned DJs and live performers take the stage, creating an unforgettable party experience.
Signature Drink: The "Soho Spritz" is a refreshing blend of fruity flavors, combining sparkling wine, elderflower liqueur, and a hint of zesty lemon. Sip on this delightful concoction as you soak in the vibrant atmosphere.
Must-Try Food Item: Indulge in Soho Garden's mouthwatering Wagyu beef sliders, featuring succulent Wagyu beef patties, melted cheese, caramelized onions, and a tangy barbecue sauce, all nestled within a soft brioche bun.
Address: Racecourse, Grand Stand – Al Meydan Rd – Nad Al Sheba 1 – Dubai – United Arab Emirates
Contact: +971523888849
Armani/Privé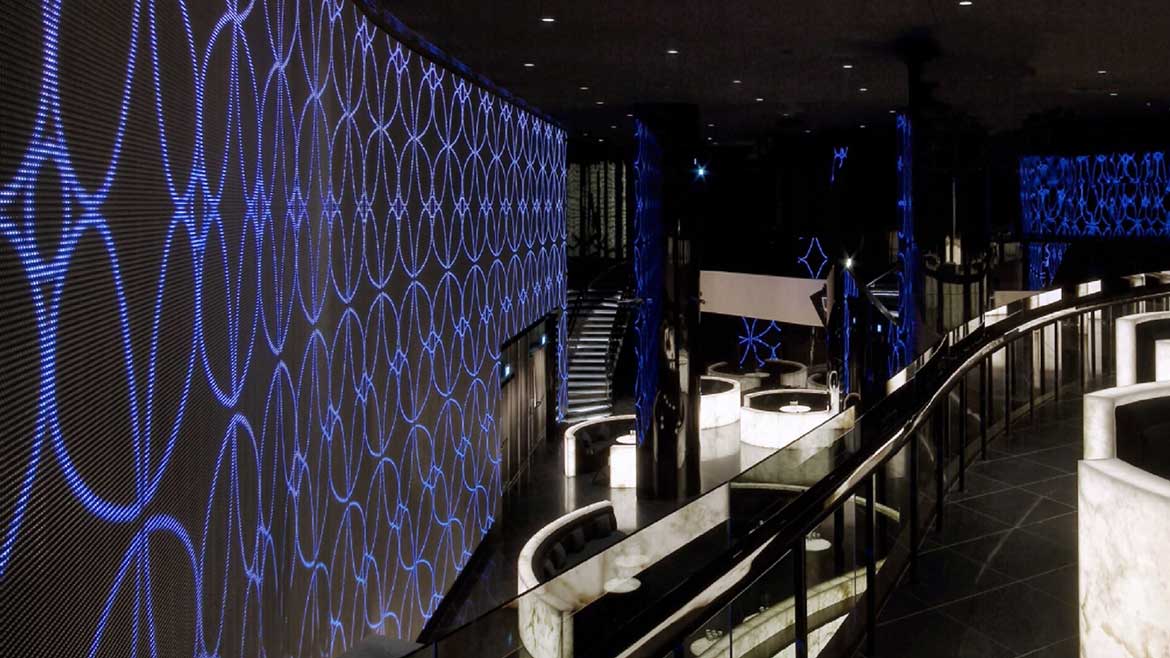 Located in the iconic Burj Khalifa, Armani/Privé is an exclusive nightclub that exudes sophistication and elegance. The venue boasts a sleek and modern design, setting the stage for an unforgettable party experience. The dance floor comes alive with the hottest tracks spun by talented DJs, one of the late night bars creating an electric atmosphere that will have you dancing the night away.
Signature Drink: Treat yourself to the "Armani Martini," a classic cocktail with a twist. This luxurious creation combines premium vodka, a touch of vermouth, and a garnish of exquisite caviar for an indulgent sip.
Must-Try Food Item: Indulge in Armani/Privé's delectable sushi rolls, featuring the freshest seafood and expertly crafted combinations that will tantalize your taste buds.
Address: Burj Khalifa – Lobby Level, Armani Hotel – Dubai – United Arab Emirates
Contact: +97148883308
Billionaire Mansion

Nestled in the heart of the Taj Dubai hotel, Billionaire Mansion is a glamorous nightclub that combines opulence with a vibrant party atmosphere. The venue offers multiple experiences under one roof, featuring stylish lounges, a spacious dance floor, and even a shisha terrace. Prepare to dance the night away as world-renowned DJs spin a mix of chart-toppers and electrifying beats.
Signature Drink: Delight in the "Billionaire Bellini," a luxurious twist on the classic cocktail. This exquisite blend combines champagne, peach liqueur, and a hint of raspberry for a refreshing and indulgent sip.
Must-Try Food Item: Indulge in Billionaire Mansion's mouthwatering wagyu beef tacos, featuring tender wagyu beef, tangy salsa, and a touch of avocado cream—a flavorful treat that perfectly complements the vibrant ambiance.
Address: Taj Hotel – Burj Khalifa Blvd – Business Bay – Dubai – United Arab Emirates
Contact: +971566783357
Zero Gravity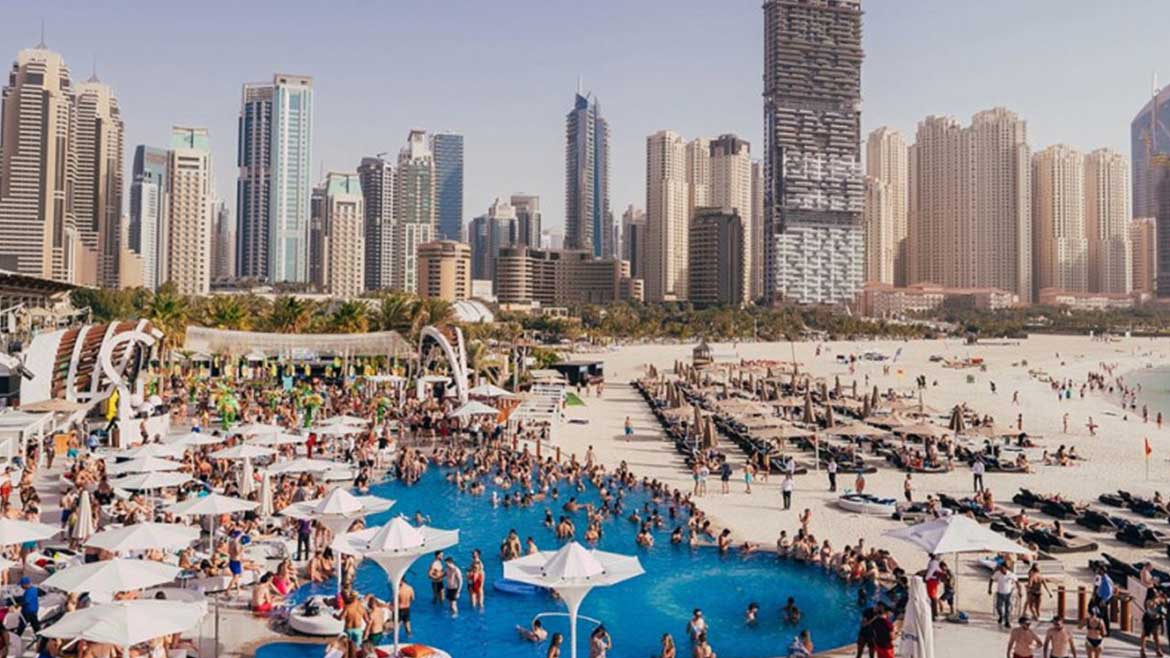 If you are looking for night clubs near me, situated by the pristine Dubai Marina, Zero Gravity is the best beachfront nightclub that offers an incredible party experience. Boasting an expansive dance floor, breathtaking views, and a lively atmosphere, this venue is perfect for those seeking a vibrant night out. The music, ranging from chart-topping hits to electronic beats, sets the stage for an unforgettable dancing extravaganza.
Signature Drink: Sip on the "Gravity Sunrise," a tropical blend of rum, tangy pineapple juice, and a splash of grenadine, served in a stylish glass garnished with a slice of fresh fruit.
Must-Try Food Item: Indulge in Zero Gravity's mouthwatering sliders, featuring juicy beef patties, melted cheese, and a variety of gourmet toppings, accompanied by crispy fries—a delicious treat to refuel during your night of dancing.
Address: Dubai Marina, Skydive Dubai Drop Zone – King Salman Bin Abdulaziz Al Saud St – Dubai – United Arab Emirates
Contact: +97143990009
As the curtain falls on our journey through Dubai's top-rated nightclubs with unforgettable dance venues, we leave you with the resounding echoes of pulsating beats and joyous laughter. So, grab your dancing shoes, let the music guide your every move, and immerse yourself in a world where worries fade and euphoria reigns supreme. Dubai's nightclubs are waiting to ignite your spirit and create memories that will forever dance in your heart. Let the rhythm of the night carry you away, for the party never ends in the city of dreams.
Discover Dubai's hidden gems and vibrant nightlife with Dubai Local, your ultimate guide to all things exciting in the city of dreams. From top-rated nightclubs to breathtaking attractions and unforgettable experiences, we've got you covered. Let us be your compass to the best of Dubai's wonders. Embrace the journey and unlock the magic!