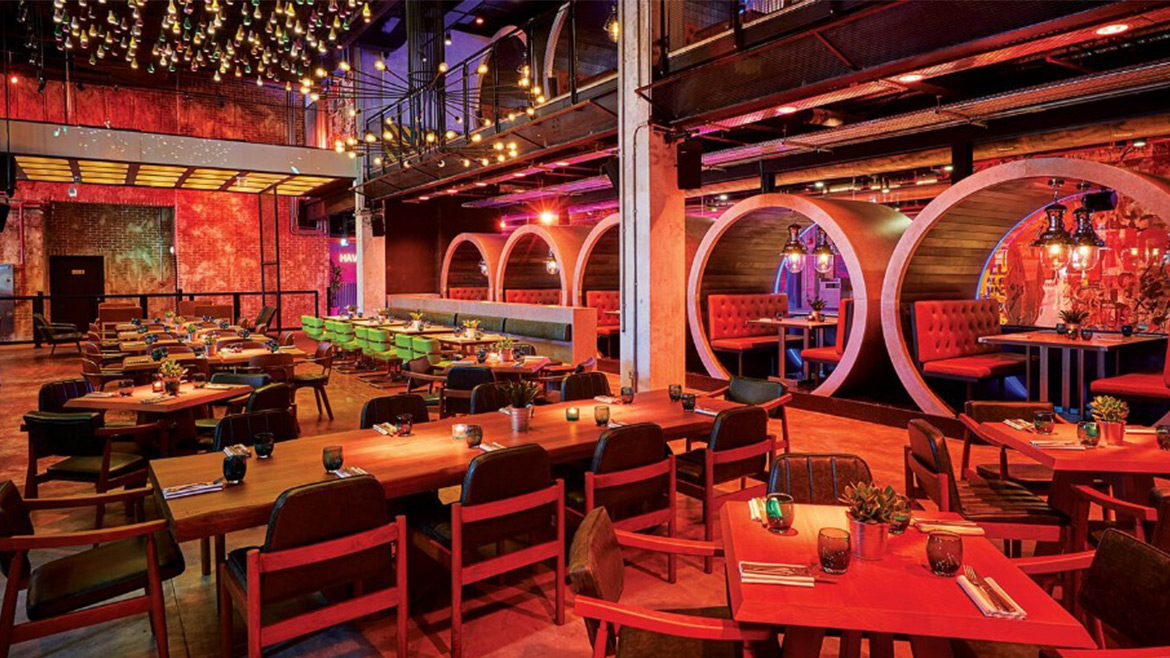 Check out Wavehouse – Perfect Destination for Fun in Dubai
Dubai – the biggest city in the United Arab Emirates, comes out as the best destination for planning your holidays. Here, you can try many interesting things, such as visiting the iconic building: Burj Khalifa, and enjoying the lightning show at Dubai Fountain. You can also have fun parties at the beach parties & enter any famous nightclubs, and also night shows of desert safari.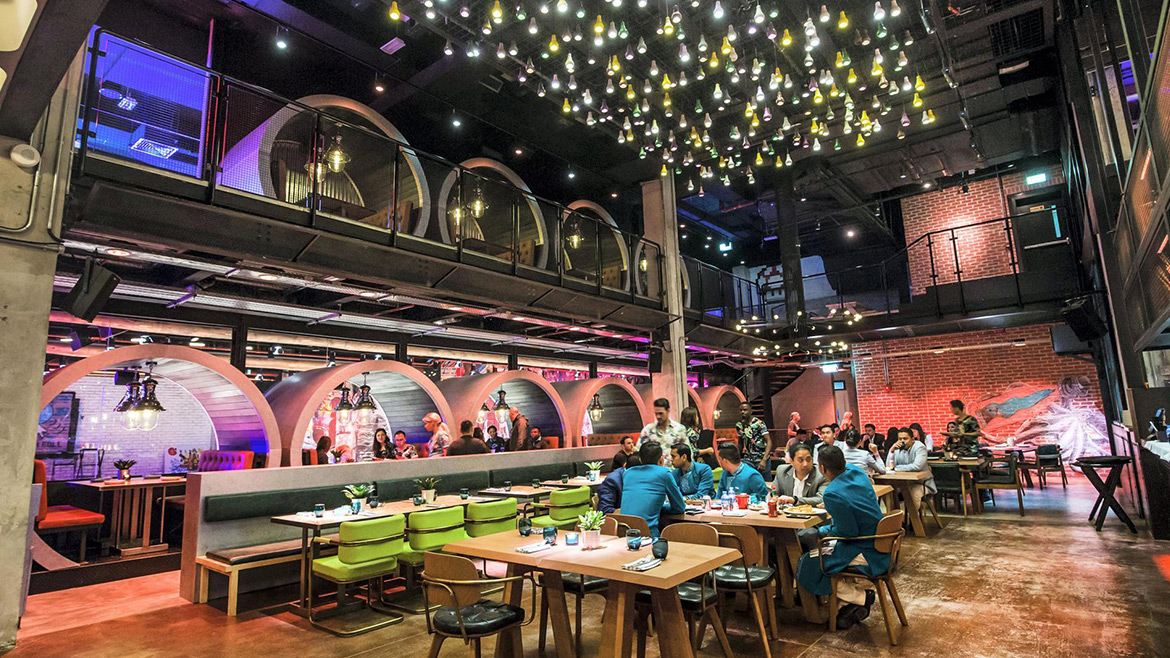 On top of all these fun activities, Wavehouse Atlantis is one of the best choices for family time out in Dubai. At the wavehouse, you will get more fun activities and delicious food from different family restaurants. The fun games bring happiness among the visitors with a bowling alley, arcade games, and enjoy surfing in waves. Food lovers will get tasty burgers or pizzas in industrial chic restaurants, and serve ice cold drinks providing an ambiance of the sun-soaked terrace. Wavehouse Dubai extends the magical experience with live tunes, festival vibes, and a comfortable swinging seat with an entertainment hub.
What Wavehouse Offers You?
Wavehouse is considered the best Atlantis resort where visitors can spend quality time. A one-stop destination with an arrangement of staying & accommodations. Along with the best dining experiences and a pack of unlimited fun at Aquaventure.
Get Ready For Fun Games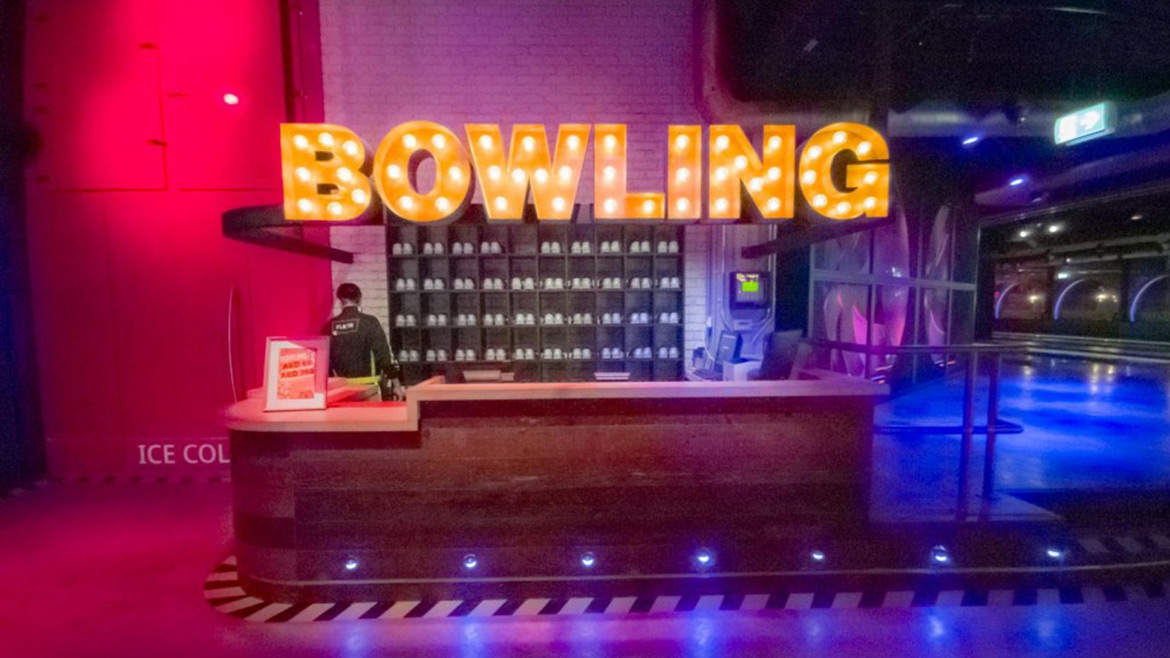 With sipping your favorite cocktails and grabbing any snacks, the place offers a chance to enjoy the best wave rides and fun games that upscale your physical energy. They introduce four state-of-the-art lanes and become the best entertaining hub in Dubai, a bowling destination for friends & family to join together and start playing their rounds.
If you want to enjoy classic arcade games, scale up your gaming skills and level up fun & excitement. Here, you will get a multifunctional area equipped with top-class games such as Fortnite and Pac-Man. Wavehouse Dubai brings fun activities for kids with big slides, climbing frames, and padded mazes. Also, a 3-axis rotation stimulator backed by artificial intelligence brings games like the Zombie outbreak.
Visitors who want to avoid water splashes can join the bowling games at wavehouse Dubai. It brings a four-lane bowling alley that provides enough space to enjoy your fun game. Also, the ambiance brings unique experiences with 3-dimensional projections in the alley area to give a modern vibe. Beginners can get 45 minutes to sharpen skills and join the fun games by grabbing non-slip socks and playing some rounds.
Wave Riding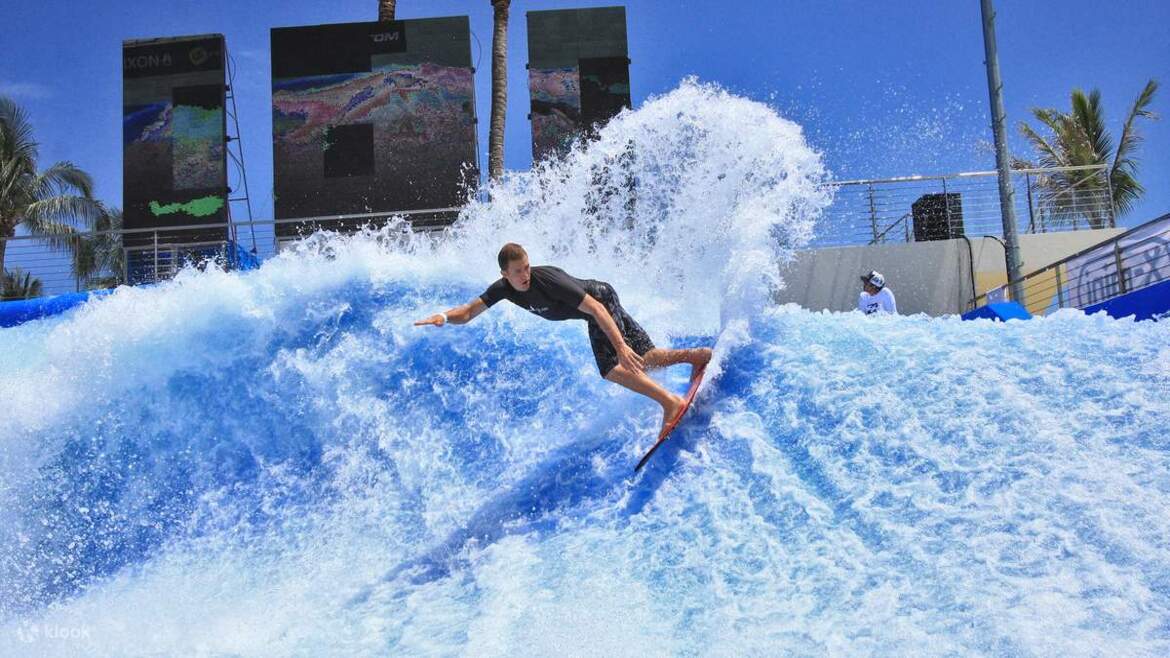 The best thing about Atlantis resort's wavehouse is that it can get you the feel of ocean waves riding. At wavehouse Atlantis, the first ever artificial wave machine was introduced to share the thrill of wave riding. Water sports lovers flaunt their surfing skills, and beginners give a shot to upscale their riding skills.
Try Wavehouse Bar for Drinks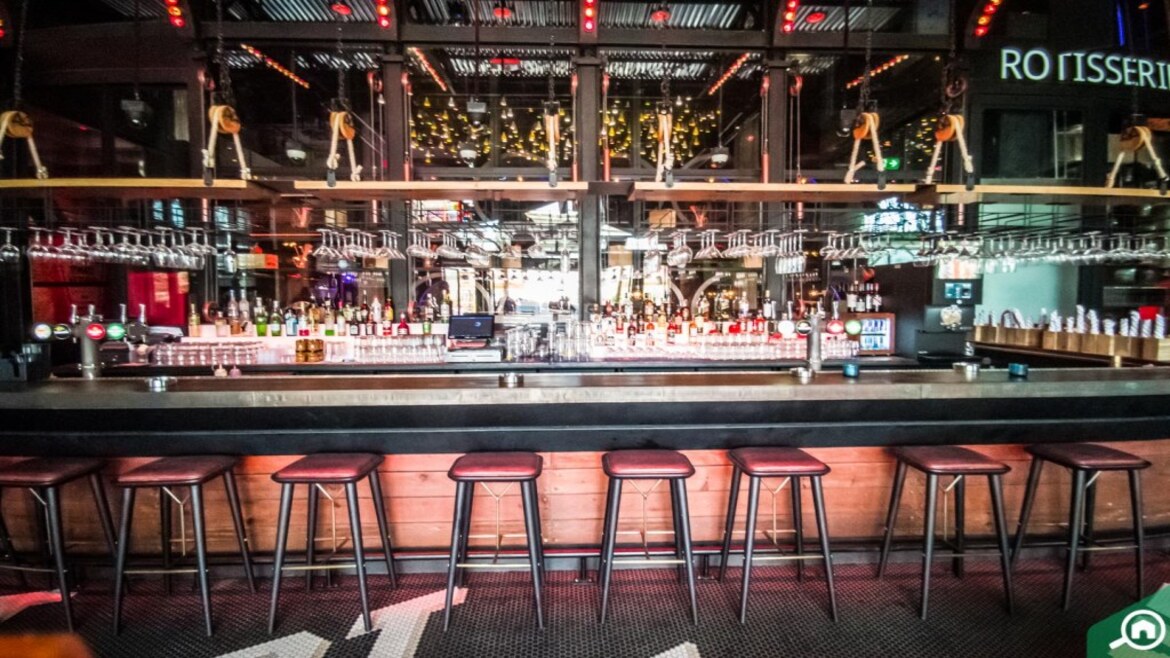 Wavehouse provides fun times with friends at their vibrant bar for the best experiences. Here, they offer DJs nights, live band shows, arcade games, Tuesday Ladies' night, live sporting games, and happy hours. The bar is well recognized for introducing theme-based events to attract wide audiences and also offers complimentary beverages. YOu can join the bar to get relaxing hours with exotic drinks.
Check out lip-smacking food at Restaurants 
Wavehouse restaurants appreciate every customer's preference, including fitness freaks, dessert lovers, comfort food lovers, and even hardcore vegetarians. Here, you can enjoy everything on their menu, such as light bites, gourmet burgers, fresh salads, and Dubai's best cuisines. If you are a sweet lover, don't worry; they serve you sundaes, ice creams, chocolate chip cookies, and waffles. The restaurants also have a special kid's menu with a lot of pizza and burger options. To enhance your evening, you can try gaming & bowling and otherwise enjoy live musical shows with your favorite food & drink.
Seafire Steakhouse & Bar: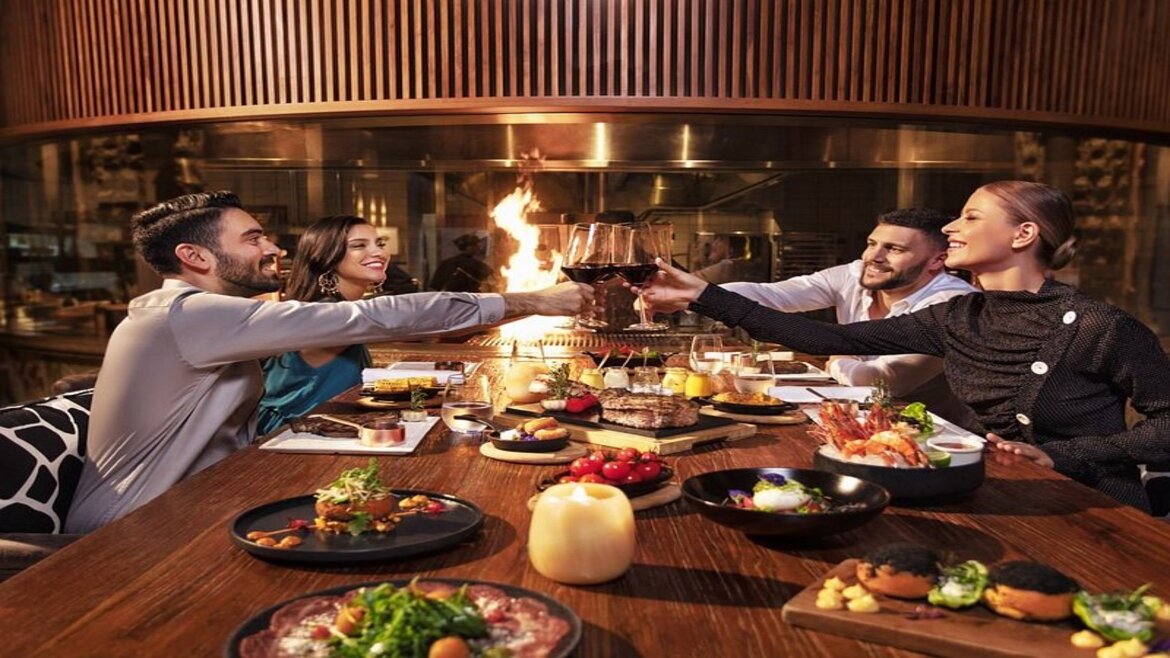 It is a new york style restaurant & bar serving the finest seafood & beef. One of the best places to try the best selections of steaks accompanied by authentic wine experiences.
Gordon Ramsay's Bread Street Kitchen And Bar: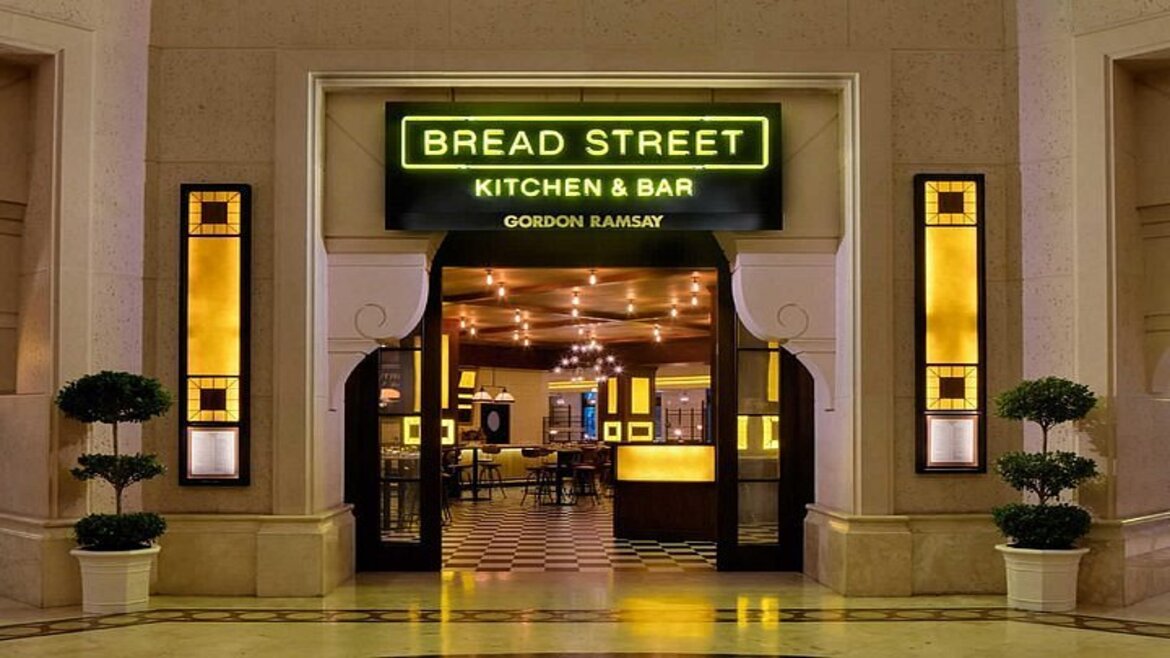 One of the popular destinations for friends & families, they enjoy classic fish dishes, craft beer batter, and special beef wellington. It also serves a wide range of wines, beers, and cocktails. Also, join the bar to enjoy live entertainment shows every Saturday and Sunday.
Hakkasan Dubai: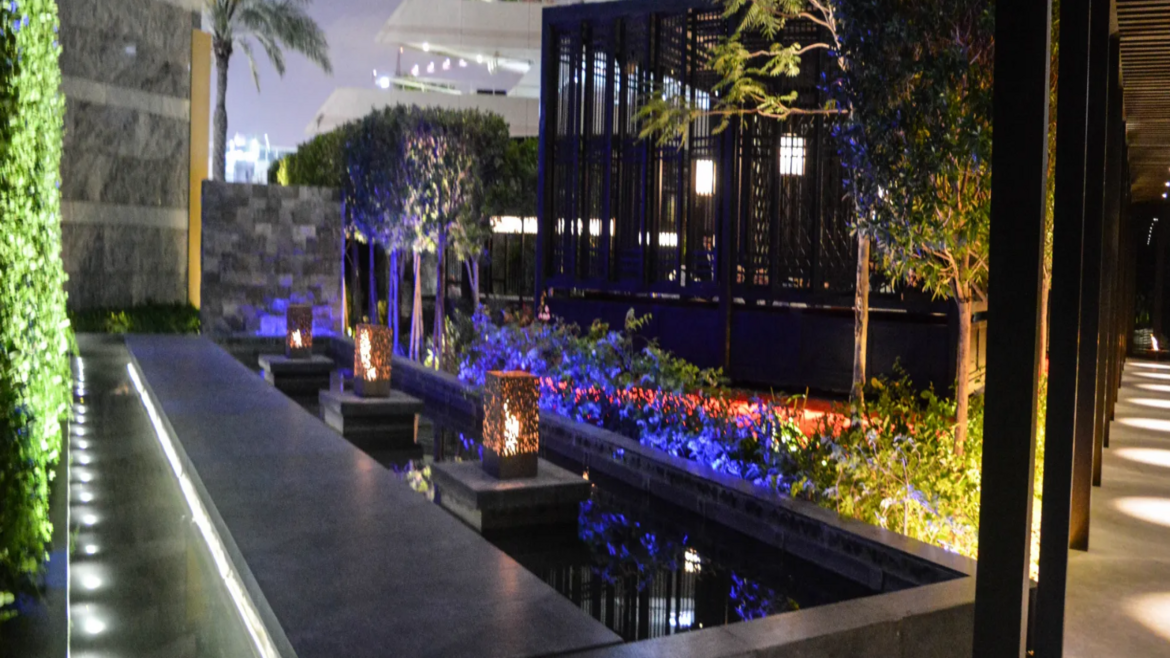 Scale up your taste buds with Chinese cuisines at Hakkasan Dubai. The place has provided the best unique Chinese cuisines and authentic Cantonese recipes. Starred chefs Michelin & Andy Toh and their team follow traditional techniques and blend the finest quality ingredients to offer the best experience at Dubai restaurants. Hakkasan Dubai is located in Palm Jumeirah and is popular for award-winning cocktails and authentic recipes. 
Final Words!
Dubai attracts tourists from across the world, also the city of gold is the best hub for business owners. They look for places to add more fun & entertainment to their trips. We at Dubai local track down such amazing places, tours & travel tips, interesting things to explore in Dubai, the best restaurants & cafes, spa centers, and many more. Keep visiting us to enjoy more and get detailed information beforehand.