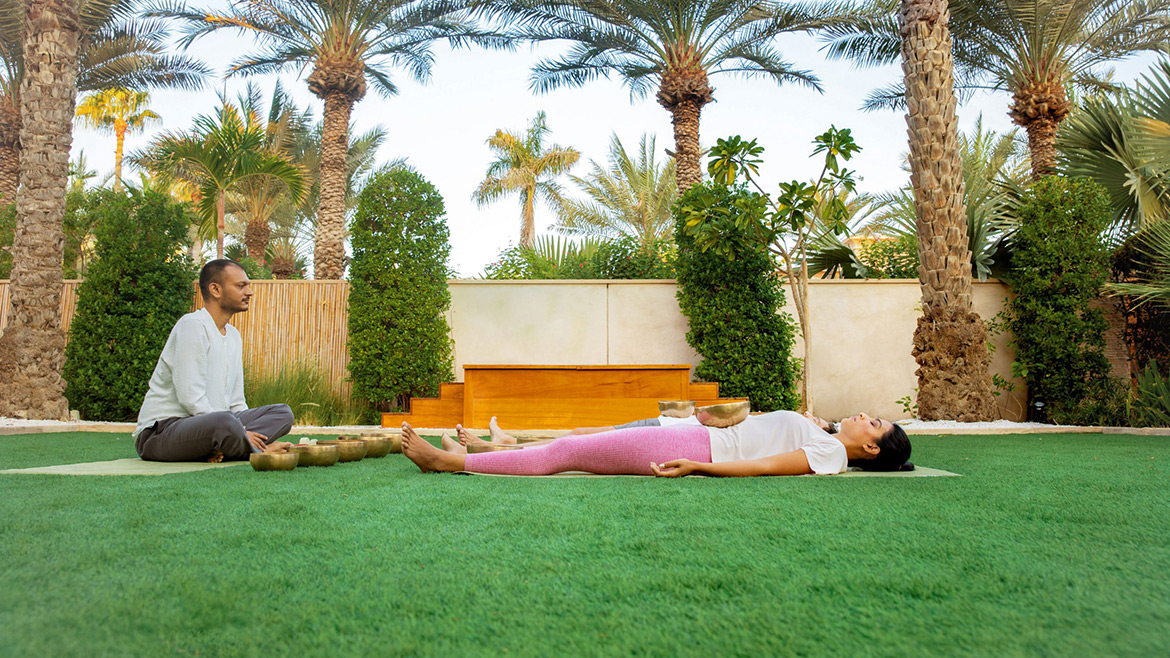 Best Spas in Dubai and Abu Dhabi to Rejuvenate Your Body
Are the UAE's modern towers and tourist destinations that welcome families what draw millions of people from around the world there? Sure. But if you believe that is the only thing the UAE has to give, you are missing out on the chance to indulge at one of the upscale wellnesses located here.
A relaxing massage is a wonderful opportunity to indulge in some "me time" while relieving stress from everyday life. Spa treatments help you ease joint and muscle pain, enhance blood circulation, & even burn a few calories in addition to its beauty advantages. Also, they are believed to encourage deeper sleep and the massive production of serotonin, the feel-good hormone.
Here is a selection of locations where you can revitalize your body in the most lavish surroundings by taking spas in Dubai & spas in Abu Dhabi.
Spas in Dubai
Talise Spa 
Talise, one of the best spas in Dubai, aims to nurture your mind, body, and soul while being located in the serene and pleasant Jumeirah environment. This one will be a pleasure for your tired eyes and camera lens, with interiors that are picture-perfect.
Together with couple accommodations and special facilities just for women, Talise also has private treatment villas. Based on highly evolved concepts like Sodashi, Margy's Monte Carlo, and the Organic Pharmacy, it offers traditional Balinese massages to Aroma de-stress massages. Talise's guided yoga and meditation courses, which go beyond the typical Hatha yoga and Ashtanga yoga to include Yin yoga, full moon yoga, and sound meditations to give you a wholesome experience, are one of its strongest draws.
Address: King Salman Bin Abdulaziz Al Saud Street, Jumeirah – Dubai – United Arab Emirates
Phone: +971 4 366 6818
Timings: 10 AM to 9 PM – Everyday
Anantara Spa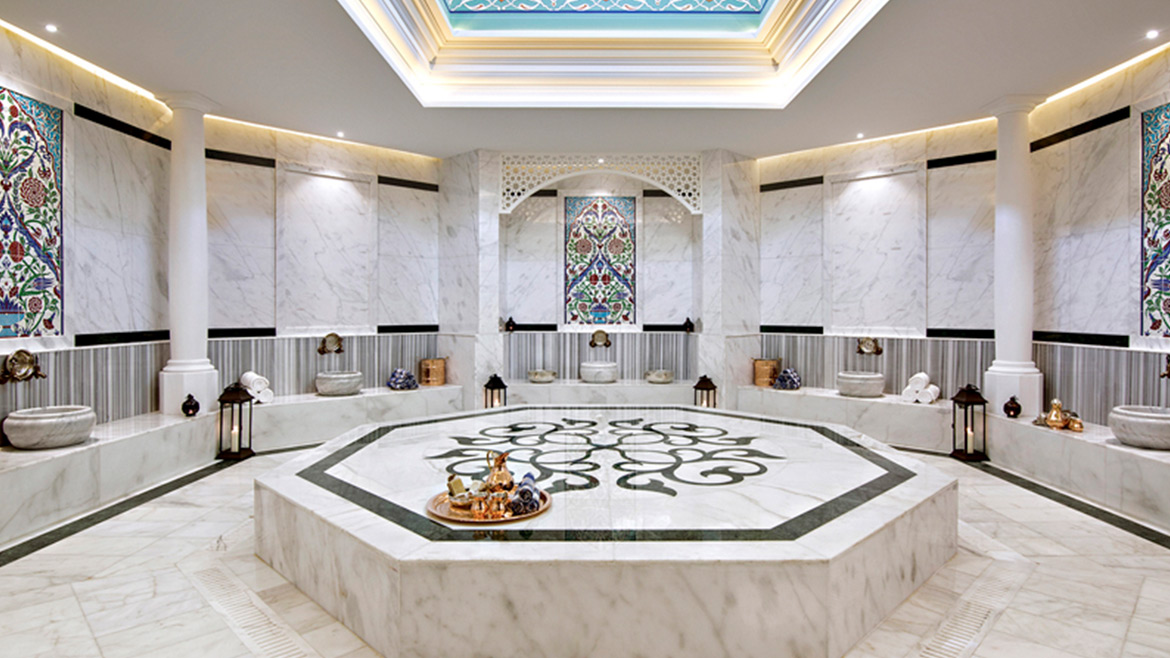 Perhaps one of the nation's best spas, Anantara is situated amidst the magnificence of the Palm. With an astounding 24 rooms overall, it provides a wide range of services to its visitors, including specialized holistic cocoon and Ayurvedic rooms. Couples can also take advantage of exclusive amenities like saunas, private pool tubs, and whirlpools with Microsilk technology in the comfort of their own apartments. The wet facilities include an ice grotto, liquid sound pool, salt inhalation room, crystal & gemstone steam room, scent steam room, and Kneipp walk.
Address: 45J3+34C – The Palm Jumeirah – Dubai – United Arab Emirates
Phone: +971 4 567 8140
Timings: 10 AM to 10 PM – Everyday
Amara Spa Park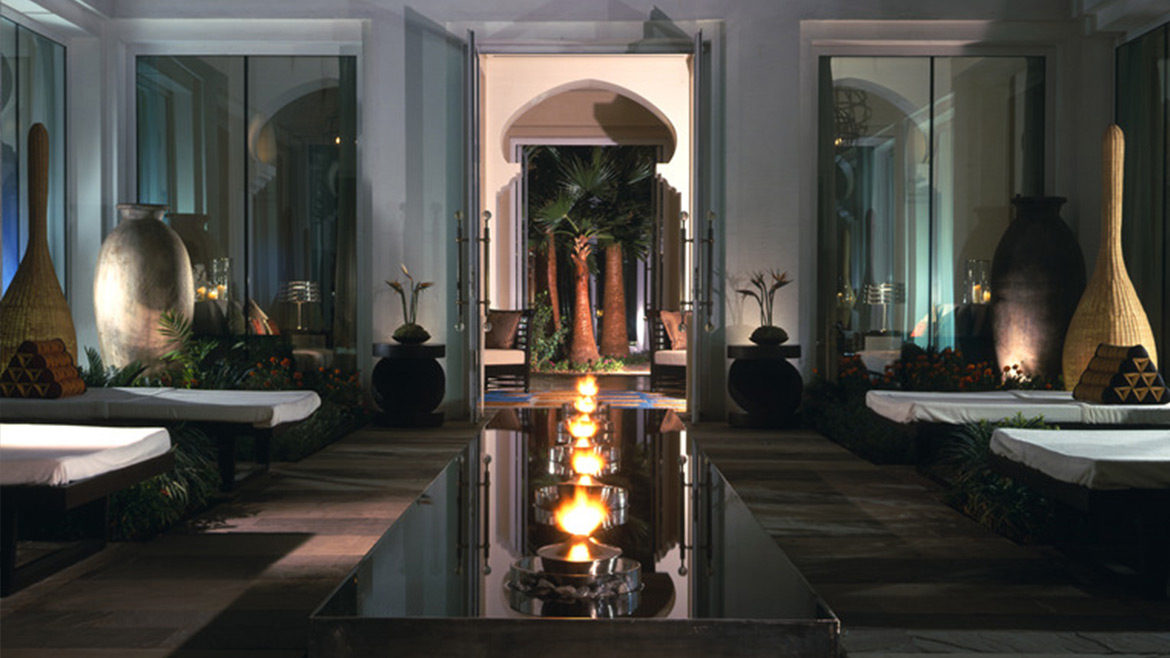 Amara is a spa located in the tranquil Hyatt private courtyards and provides luxury massages, reviving facials, and special rituals. Amara spas in Dubai offer packages that range from simple 15-minute facials to 180-minute full-body treatments. Additionally, they pamper customers with renowned massages and cleansers made with their exclusive Amara oil.
Address: GCWP+253 – Al Saadiyat Island – Abu Dhabi – United Arab Emirates
Phone: +971 2 407 1170
Timings: 11 AM to 10 PM
Spas in Abu Dhabi
Remède Spa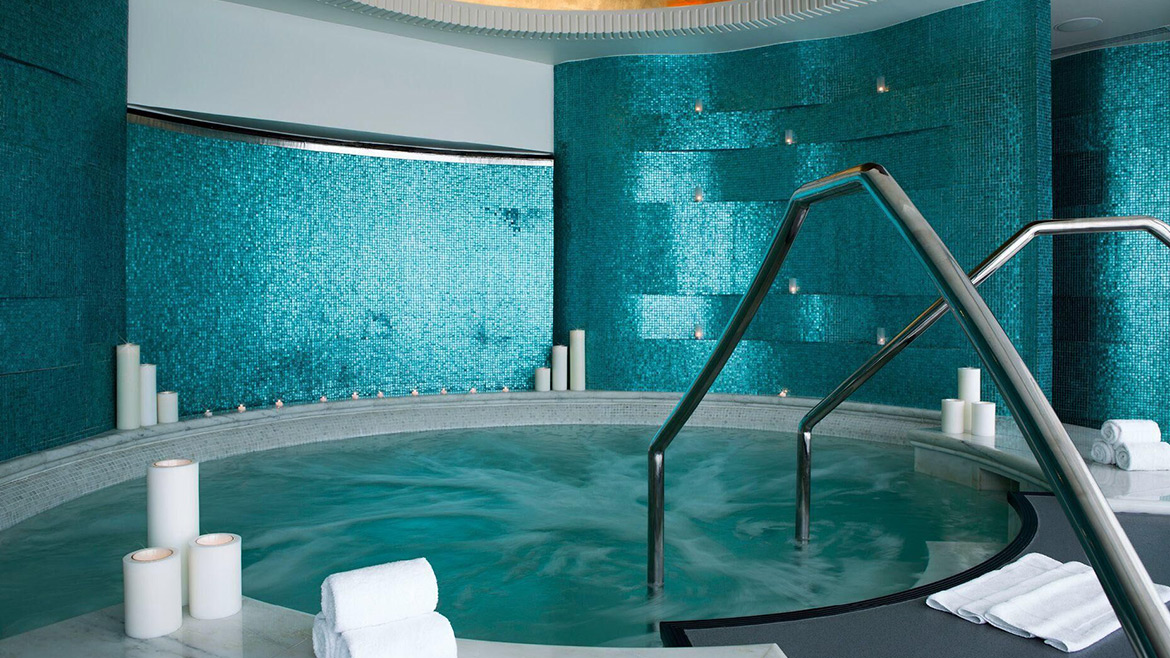 The best spa in Abu Dhabi, Remède Spa's decor captures the elegance of The St. Regis.This is the height of luxury, complete with truffles, champagne, and plush blankets. The customized Massage, customized facial, and Elemis Biotec Firm-A-Lift are the most well-liked services offered here. In addition, the spa provides fascinating packages, like the St. Regis Splendor and the Remède Spa Sanctuary, which mix several treatments to provide a totally holistic experience. One of the rare restaurants with a full menu devoted to males is this one. Men can also treat themselves here with services like Men's Facials, Elemis Biotec Super-Charger for the skin, Muscle Ease Massages, and Reviving Back Rejuvenation.
Address: Nation Towers – The St. Regis Abu Dhabi – Abu Dhabi – United Arab Emirates
Phone: +971 2 694 4758
Timings: Sunday to Thursday – 11 AM to 10 PM, Friday & Saturday – 11 AM to 11 PM
Emirates Palace Spa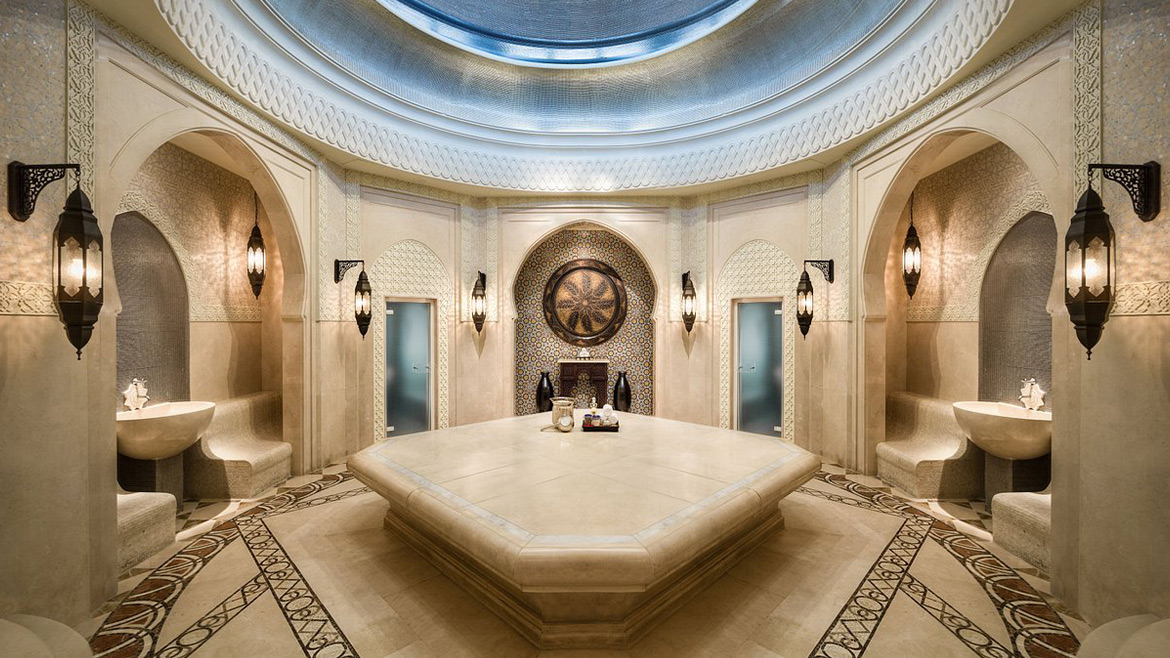 The decor of the Emirates Palace Spa at the Mandarin Oriental is stunning and has elements of a traditional Moroccan hammam, and it makes this one of the top spas in Abu Dhabi. With its spacious spa suites and top-of-the-line spa items, this 1500 square meter retreat is sure to give you a sense of harmony and peace. 
The Day of Gold, 24-carat Gold Radiance Facial, Body Sculpting, and Royal Couples Hammam are some of the priciest services offered. The Imperial Hammam uses genuine black olive soap, the Traditional Moroccan Hammam has a rich rose ghassoul and shea butter, and the Palace Rose Hammam has a jacuzzi and an ice chamber. You don't have to leave your kids at home for this one because Palace also offers a kids-specific menu.
Address: West Corniche Road – Al Ras Al Akhdar – Abu Dhabi – United Arab Emirates
Phone: +971 2 690 7978
Timings: 10 AM to 9 PM – Everyday
Hope you've liked the list of top spas in Dubai & spas in Abu Dhabi. Keep visiting Dubai Local for more interesting information!