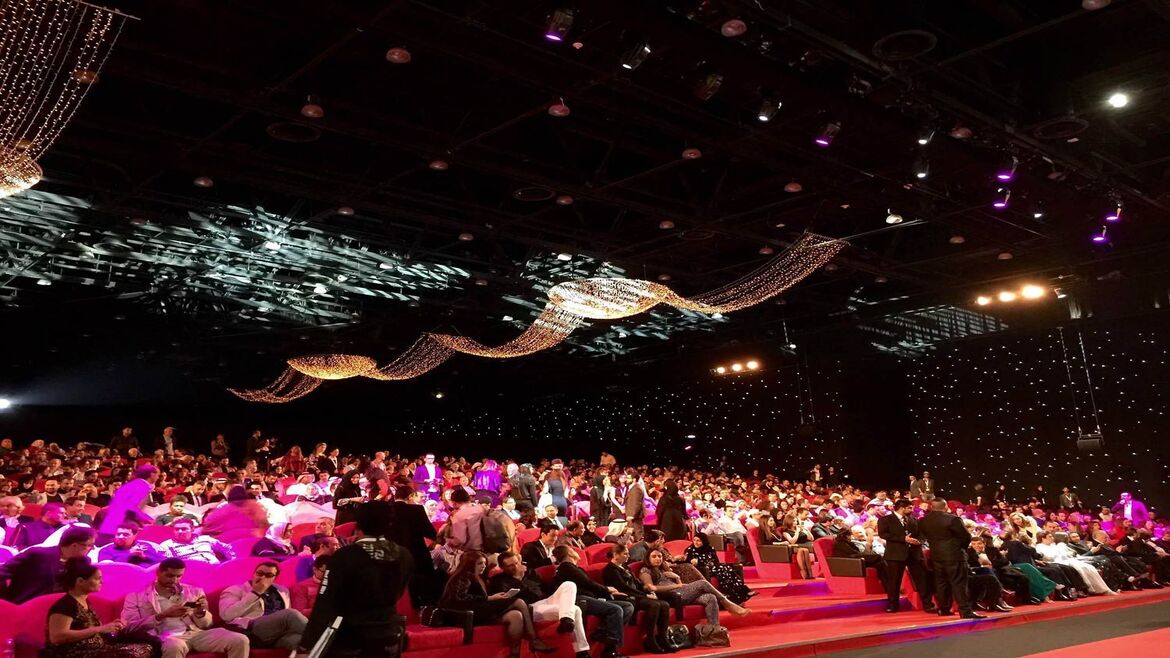 Biggest Celebration and Events in Dubai: Must Visit
Dubai is one of the richest nations in the world and undoubtedly one of the most powerful also. It is renowned for its rich cultural diversity in addition to its magnificent monuments and enormous deserts. 
Dubai is improving with every passing year, the local events scene has also expanded greatly. It draws millions of visitors every year with its wide variety of specialties. But in order to enjoy it to the fullest, you must know the biggest celebrations and events in Dubai.
Here We Have the Top Celebrations and Events in Dubai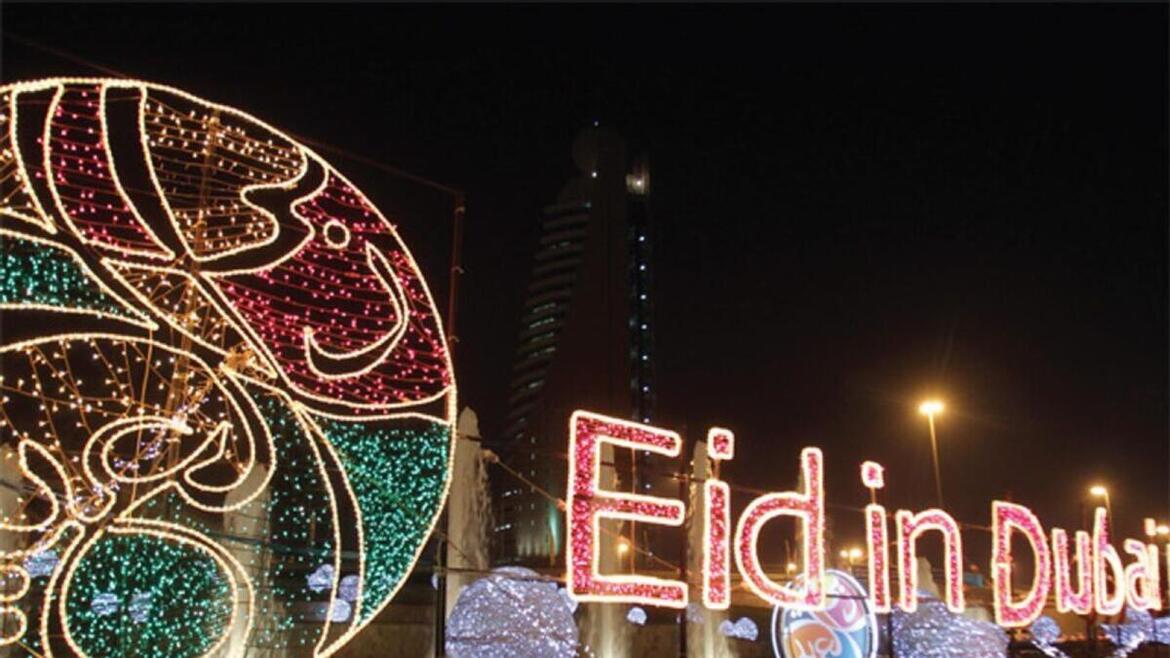 Eid is one of the most thrilling religious Festivals celebrated in the United Arab Emirates. After a month of fasting, people celebrate Ramadan by visiting friends, relatives, and loved ones. They exchange gifts and travel to catch up with those who may have been out of reach for a long.
Dubai comes alive during Eid with special activities taking place all around the nation. It's easier than ever to spend this time with other Muslims, they share the best time with each other. 
Six emirates were combined to form the United Arab Emirates on December 2, 1971. Every year, this day is observed as National Day, and celebrations are held throughout Abu Dhabi and Dubai.
 PARADE ON NATIONAL DAY: The official celebrations at Zayed Sports City Stadium in Abu Dhabi include this procession. Several more contingents representing the nation's memberships in international organizations like the UN or Red Crescent follow the United Arab Emirates military's march at the beginning of the parade. A lot of well-known artists are also asked to perform at this event before the celebration starts.
Awafi festival is the annual celebration of the union's culture and heritage. It is mainly made up of outdoor sports, where people get together and bring history to life. This makes it one of the few real traditional festivals in the United Arab Emirates, coupled with a variety of other sorts of cultural events stretched over more than a week.
International Jazz Festival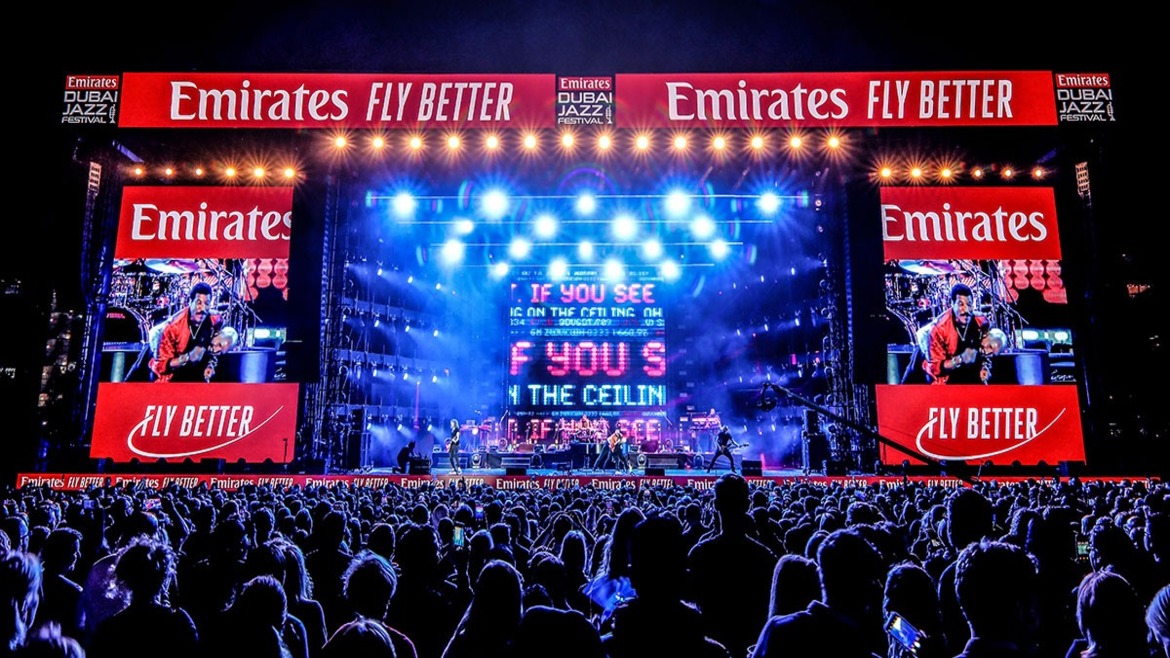 Thousands of music fans travel from all over the world to attend this amazing music event, which happens annually at the end of February. The three-day event is held in Dubai's Media City, where attendees may enjoy some wonderful performances by legendary jazz musicians. The list is always amazing, even though there are many more artists who aren't really jazz players or bands.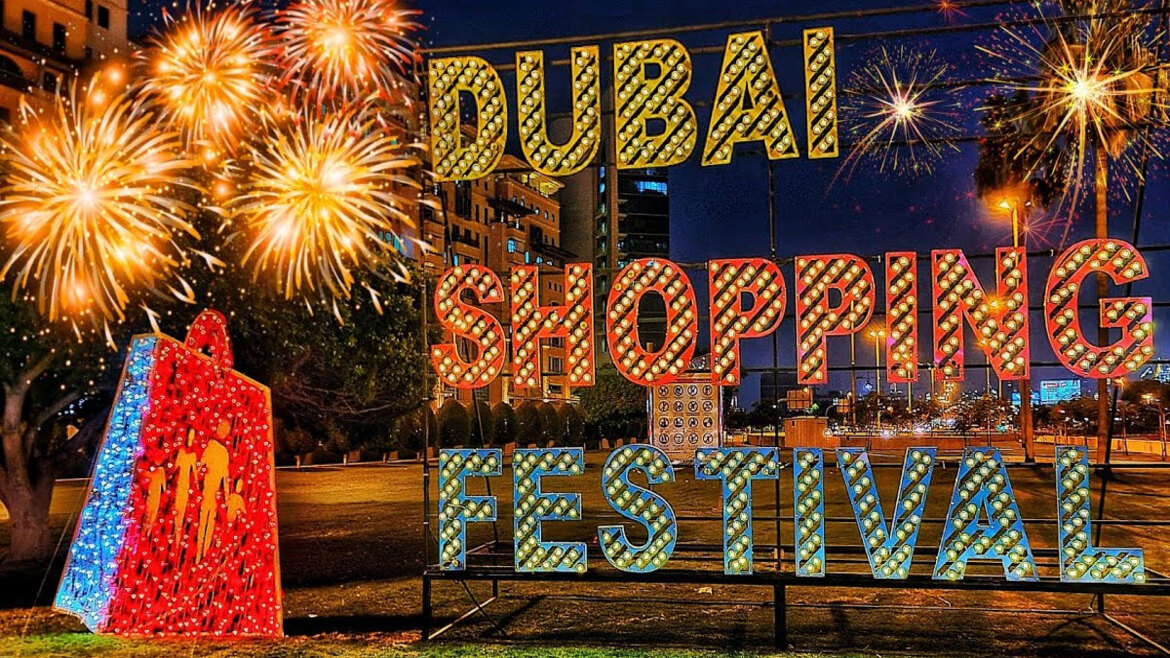 It shouldn't come as a surprise that there is a festival that is known for offering fantastic shopping opportunities. Since 1996, Dubai has been commemorating one of its most lavish pastimes. Dubai festival is a time to engage in major shopping therapy. This is the greatest time to use all of your credit cards from late December through January. While every retailer offers some sizable discounts, the fun doesn't stop there. Every mall also hosts food festivals, musical performances, and parades FYI
Global Literature Festival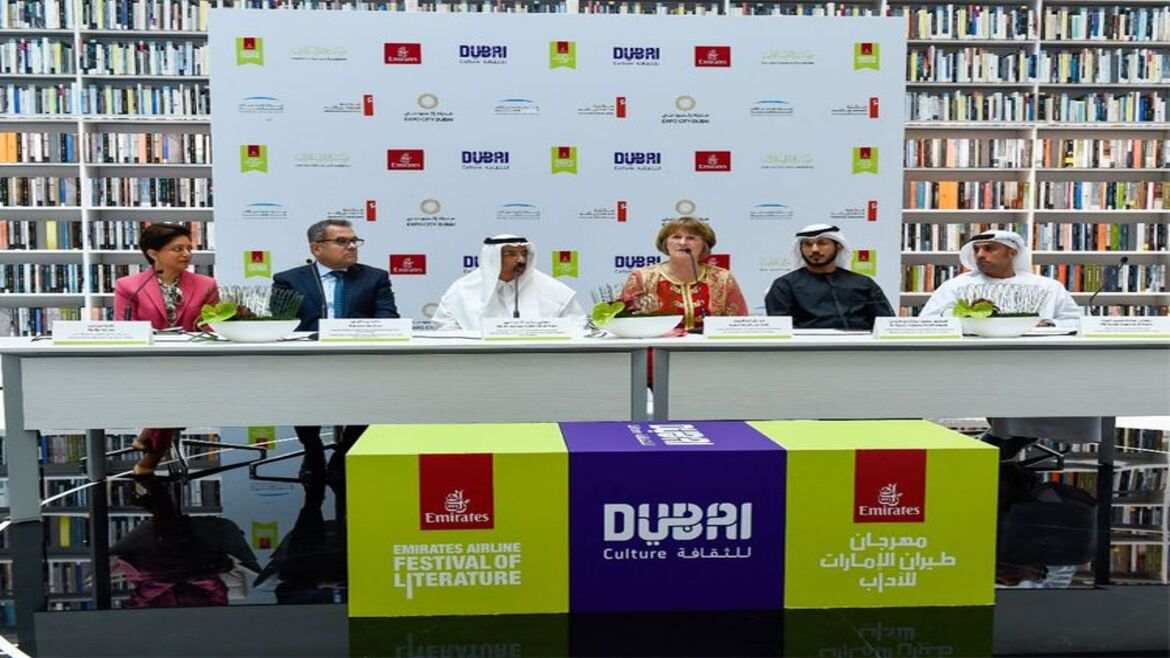 This celebration of literature actually spans the globe. Each edition features over 250 sessions with hundreds of authors from around the world. It is run by Ahlam Bolooki. Both children and adults can participate in seminars, readings, conversations, and a variety of other events. The company is concentrating on making a long-term commitment to regional talent development.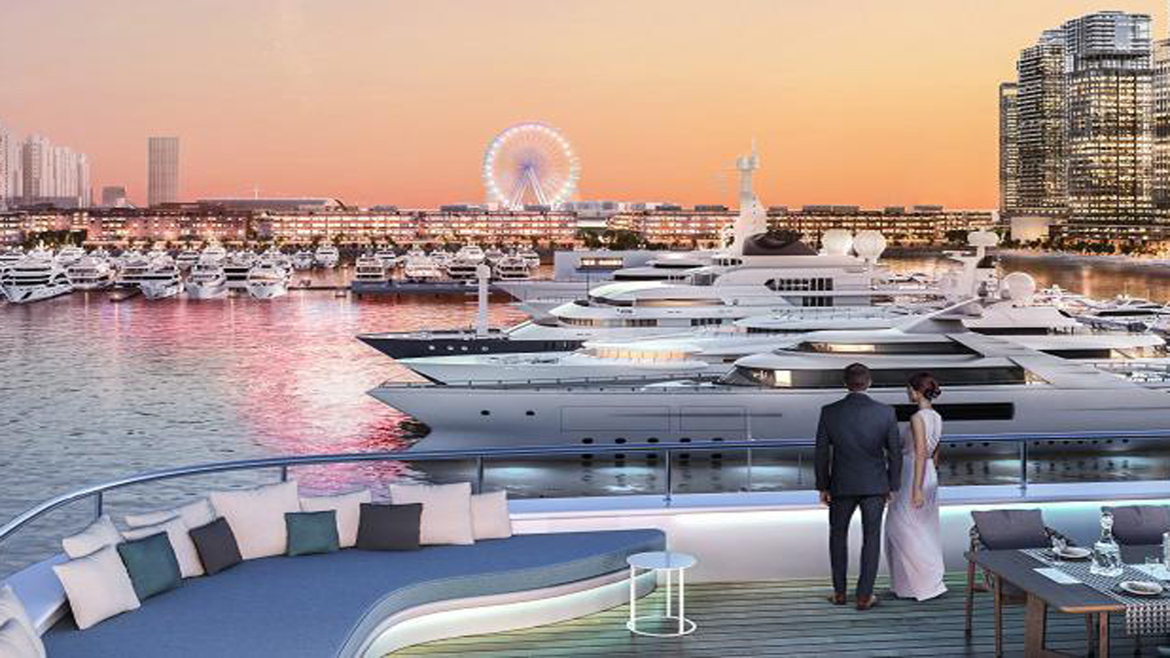 One of the most elegant occasions in Dubai is the Dubai International Boat Show. Every year, opulent yachts from around the world are on exhibit. All day long, there is live music and entertainment. The Dubai International Boat Show, in contrast to other boat events, has a laid-back atmosphere. It starts at 3 pm and till 11 pm. If you enjoy lavish events, this is one you must attend.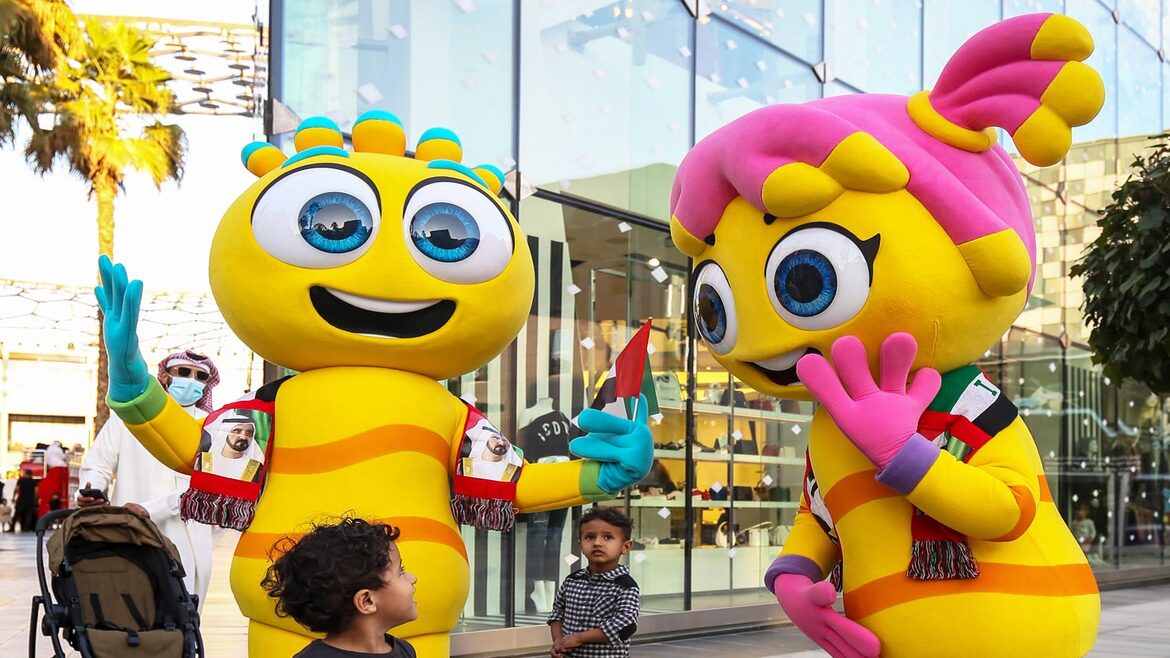 Dubai Summer Surprise's motto is "shop 'till you drop."This summertime festival is held in June, July, and August for locals and visitors. To improve their shopping experience it offers significant offers, discounts, and bargains at malls, stores, and online shopping portals. Every customer can save money while shopping online thanks to internet websites. These sites constantly publish offers from well-known retailers and promote summer bargains.
Wrapping Up
Visit these biggest celebrations and events in Dubai to experience the season and take in the excitement and vibrancy celebrations bring. Plan a trip to the UAE and take in the splendor of these celebrations to make sure you don't miss out on these festivals!
Hope you like the post, share your experience in the comments.