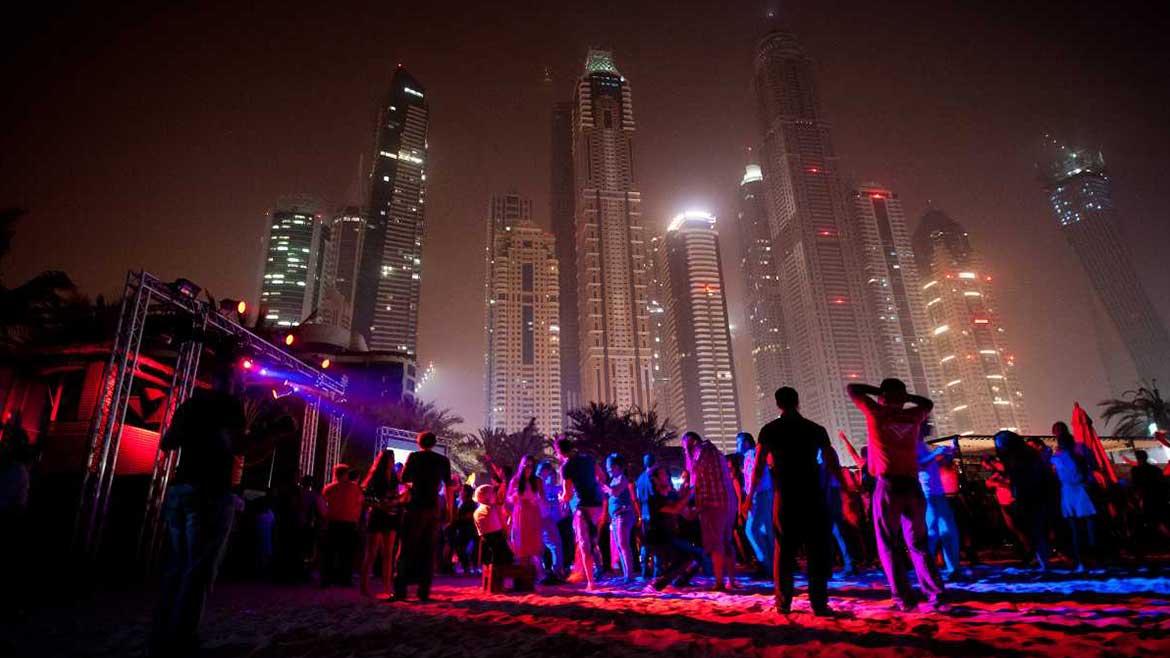 Best Nightclubs in Dubai for Single Men
The night time in Dubai is unlike anything else you'll ever see or experience. You must certainly visit the city to experience the famously wild nightlife for yourself.
We've put together a list of some of the finest nightclubs in Dubai with focuses ranging from DJs to live acts and everything in between. There are so many options when it comes to nightlife in Dubai that it can be tricky to decide where to start. Let's check out the nightlife in Dubai for singles.
Billionaire Dubai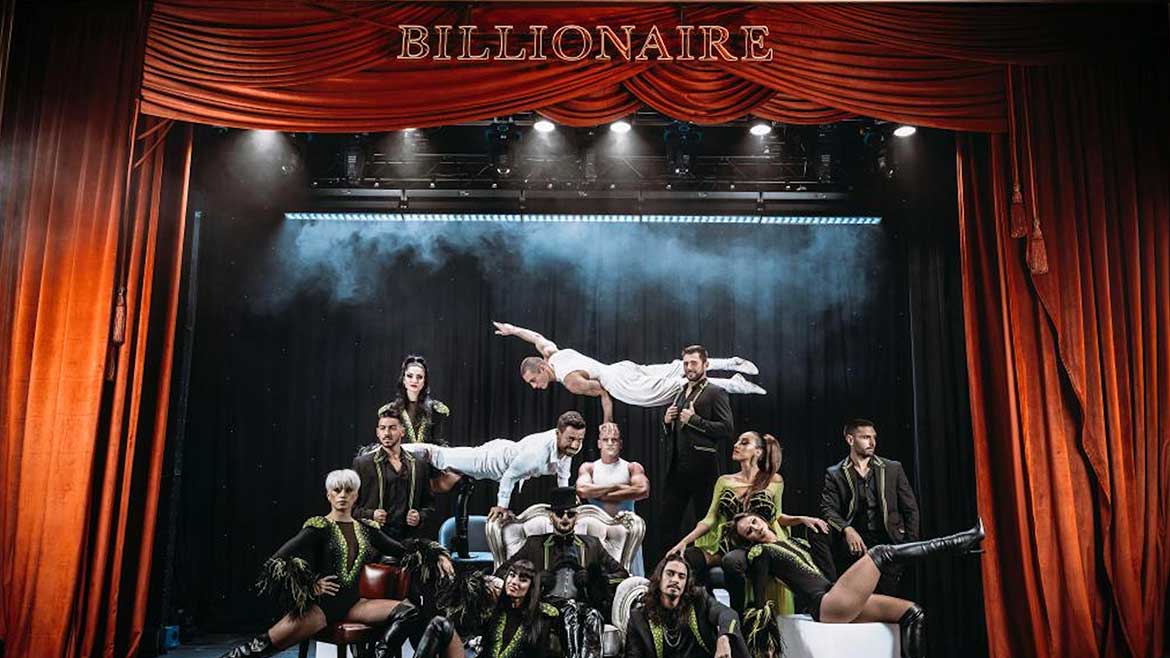 Entrepreneur Flavio Briatore created the Billionaire Life brand, which includes Billionaire Dubai – The Club (previously known as Billionaire Mansion). It is currently one of the top nightclubs in Dubai, especially for men. The eatery, which serves a variety of authentic New Asian & Italian dishes, is just as well-known as the nightclub.
Get set to party after your meal at this elegant Downtown restaurant. If you are a single men who wants a full evening of entertainment, dancing the night away with globally renowned acts making and breathtaking views of the city, this is the ideal location.
Address: Taj Hotel – Burj Khalifa Blvd – Business Bay – Dubai – United Arab Emirates
Phone: +971 56 678 3357
BLU Dubai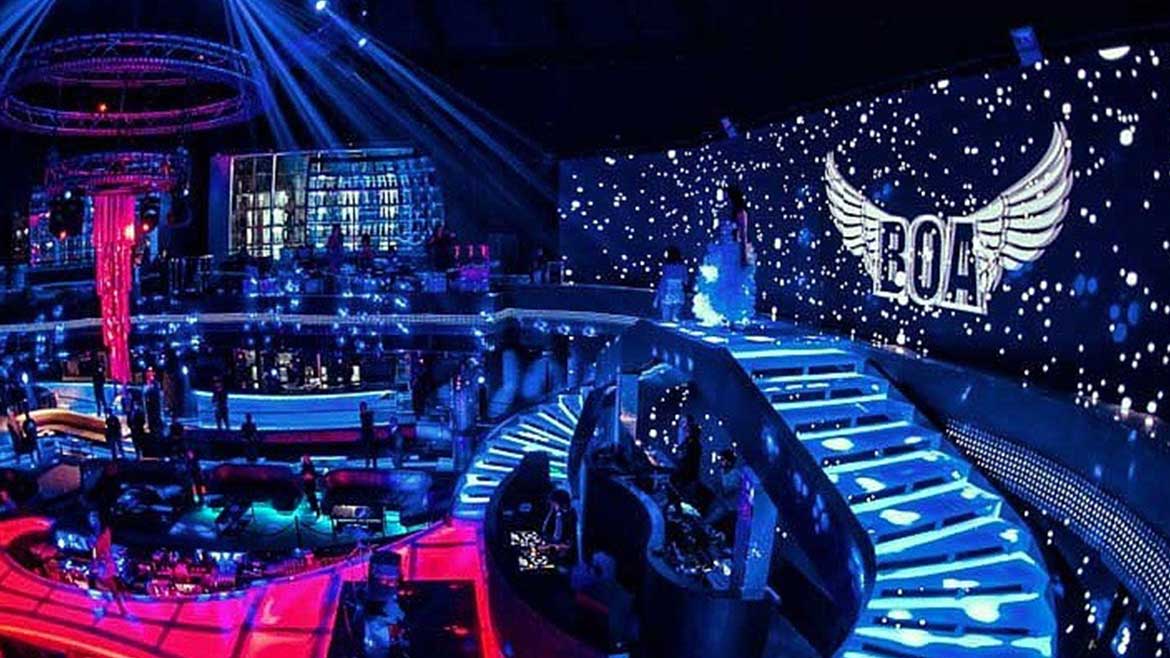 The 32nd level of the V Hotel maintains one of Dubai's top dance clubs. It provides breathtaking views of the Dubai Water Canal & Arabian Gulf as an added benefit. This bar is well-known for its lavish decor, interesting lighting, and varied musical collection.
Depending on when you visit, you can listen to anything from R&B to urban to pop, thanks to a carefully curated line-up that combines both established and rising DJs and well-known performances from around the world.
Address: V Hotel Dubai, Al Habtoor City – Sheikh Zayed Road – Dubai – United Arab Emirates
Phone: +971 56 501 2039
Hours: Everyday – 10 PM to 4 AM
CODA DXB 
The CODA underground nightclub in the Fairmont Hotel, SZR, transforms exceptional evenings into enduring mornings by bringing clubbing back to its original, authentic form.  With a lineup of regional and foreign DJs, performers, and singers, as well as exclusive events by invitation only, this hidden gem of a nightclub has developed a solid reputation.
Address: Fairmont Dubai – Sheikh Zayed Road – Trade Centre – Trade Centre 1 – Dubai – United Arab Emirates
Phone: +971 52 111 3355
Hours: Thursday to Friday – 11 PM to 4 AM, Saturday – 7 PM to 4 AM, Sunday to Wednesday – Closed
Zero Gravity Dubai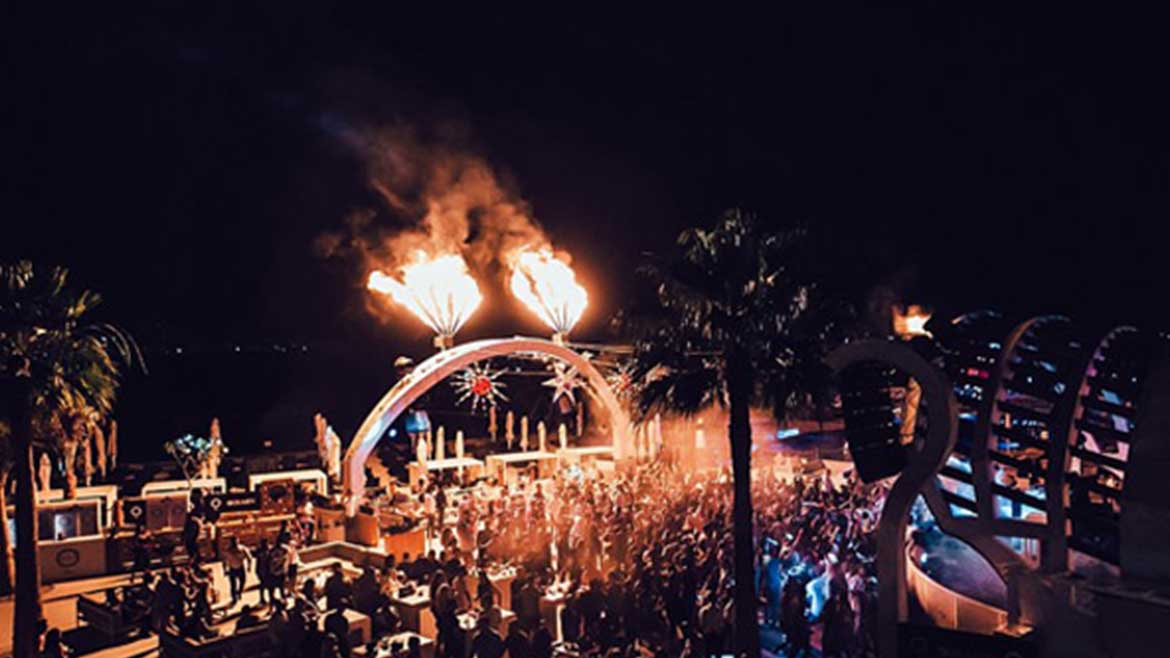 Zero Gravity is special because it is an outdoor club next to the ocean. As one of Dubai's premier beach clubs during the day, it's a nice spot to unwind by the water. But when night falls, it turns into a party area with a lively, fun ambiance. Delicious food is served at this club, and every weekend, foreign DJs spin music. If you want a fun nightclub with a breathtaking view, this is a great spot to go, especially for single men.
Address: Dubai Marina, Skydive Dubai Drop Zone – King Salman Bin Abdulaziz Al Saud St – Dubai – United Arab Emirates
Phone: +971 4 399 0009
Hours: Saturday to Thursday – 10 AM to 9 AM, Friday – 10 AM to 12 AM
1OAK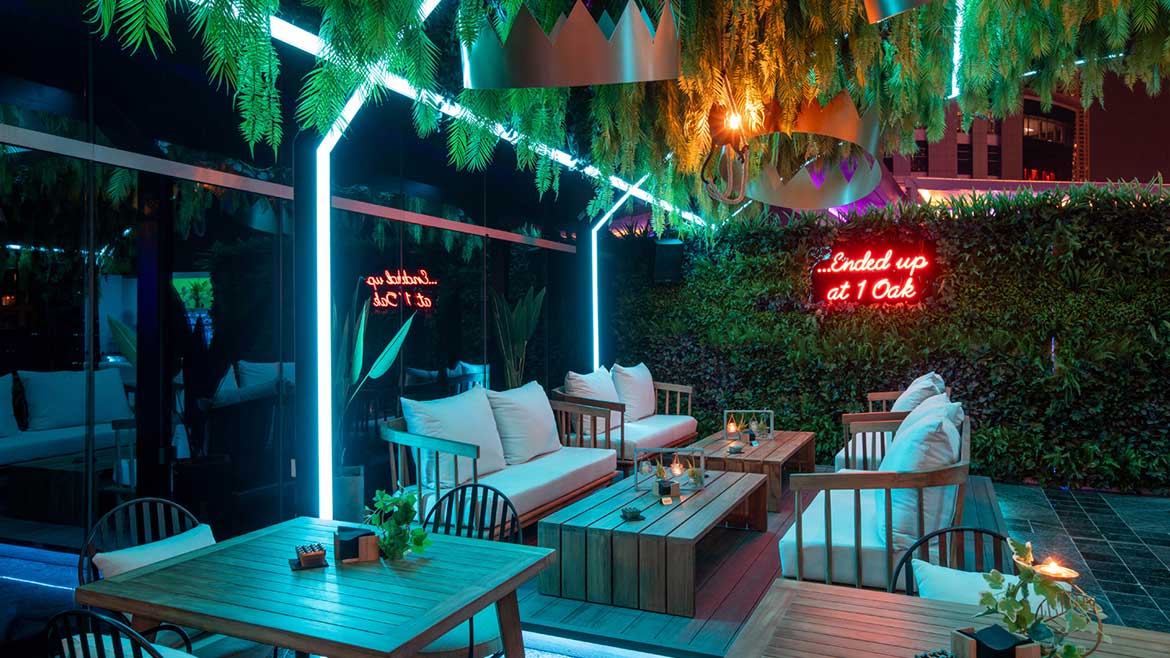 One of a kind, or 1OAK, describes this club, and it definitely stands up to its name. It's one of the top night clubs in Dubai for singles, and celebrities frequently visit it. If you want to feel like a superstar, head there because its interior has a futuristic vibe.
Opposite to some of the other bars on this list, 1OAK's music is dominated by local DJs as opposed to well-known artists. Because of this, it's a great spot to dance, party, and experience Dubai at night. They introduced a new opening in 2022 called "The Terrace" on Dubai Canal to bring the celebration outside.
Address: JW Marriott Marquis Hotel – Business Bay – Dubai – United Arab Emirates
Phone: +971 52 881 8888
Hours: Everyday – 9 PM to 3 AM
SKY 2.0 Dubai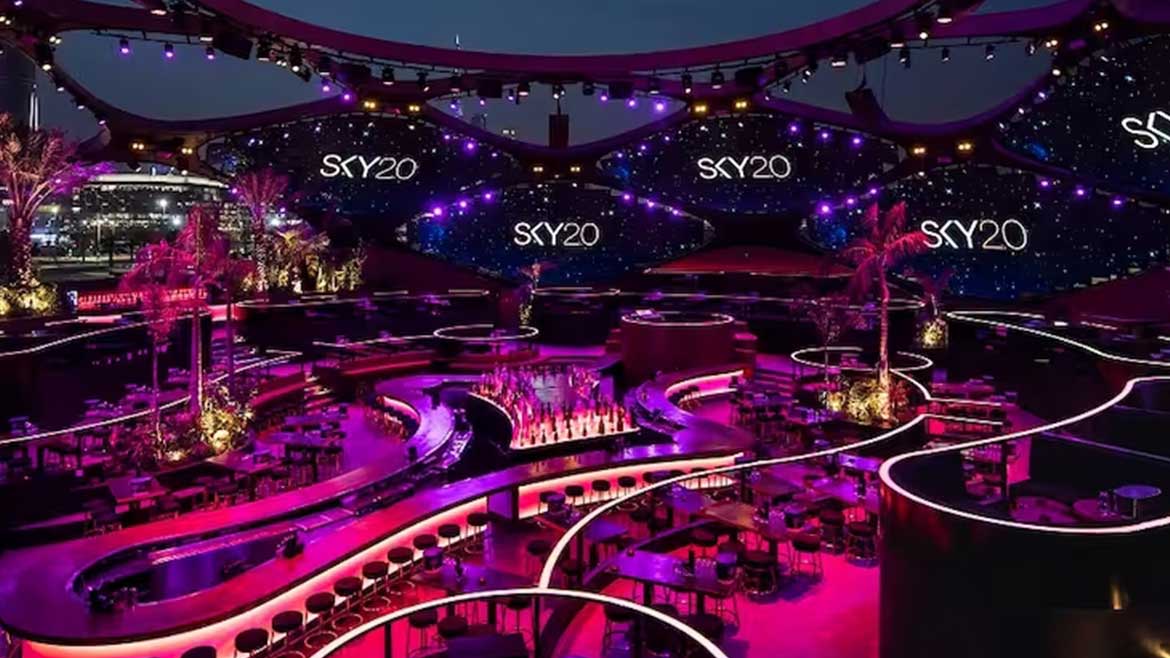 The pinnacle of Dubai nightlife, Sky 2.0 is the explicit Dubai Dance Club event that no party-loving traveler should miss while in Dubai! Dancegoers will enjoy this venue's cutting-edge music systems, bendable screens, and light show because of its spaceship-inspired design. Hip-hop, R&B, and Afro rhythms are the focus on Thursdays in urban music. During the Boom Box dance party on Fridays, expect lots of good lighting, while on Signature Saturdays, you can listen to hip-hop and house mashups.
Address: Dubai Design District – Dubai – United Arab Emirates
Phone: +971 58 633 3633
Hours: Thursday to Saturday – 10:30 PM to 4 AM, Sunday to Wednesday – Closed
Armani/Prive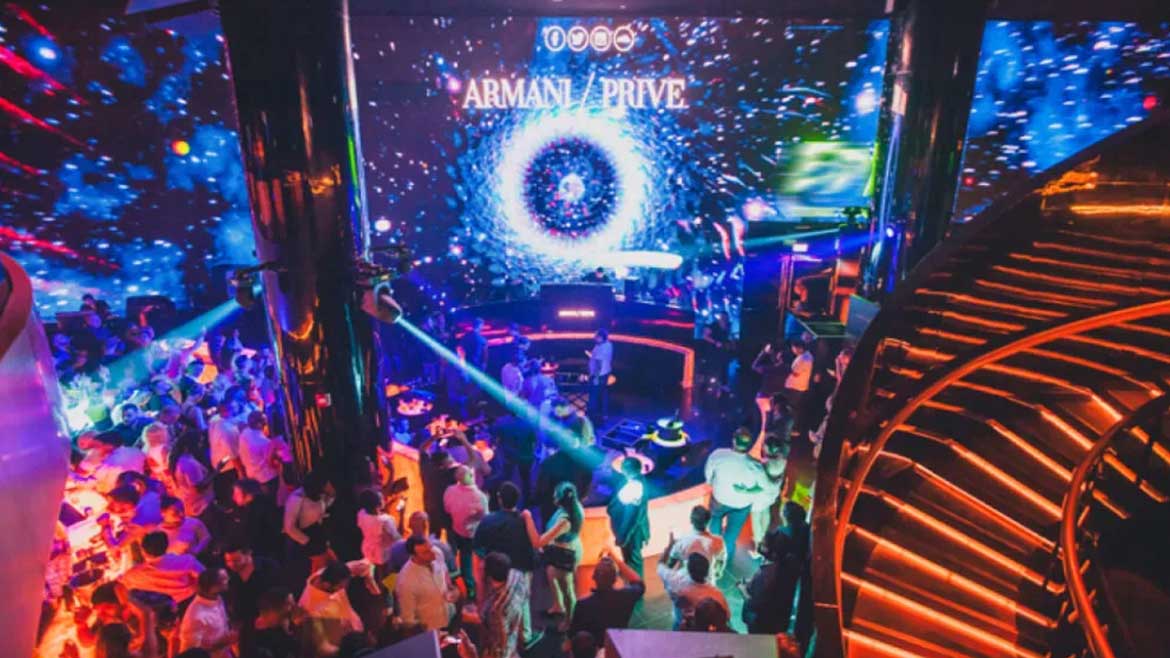 Armani/Prive is among the classy night clubs in Dubai that meets all of your expectations for a high-end establishment. It is housed inside the Burj Khalifa, the highest building in the world. Enjoy lively beats from resident & visiting international musicians and DJs while mingling and dancing in the lounge, and terrace created by Giorgio Armani himself.
Address: Burj Khalifa – Lobby Level, Armani Hotel – Dubai – United Arab Emirates
Phone: +971 4 888 3308
Hours: Wednesday to Sunday – 11 PM to 3 AM, Monday & Tuesday – Closed
Soho Garden Palm Jumeirah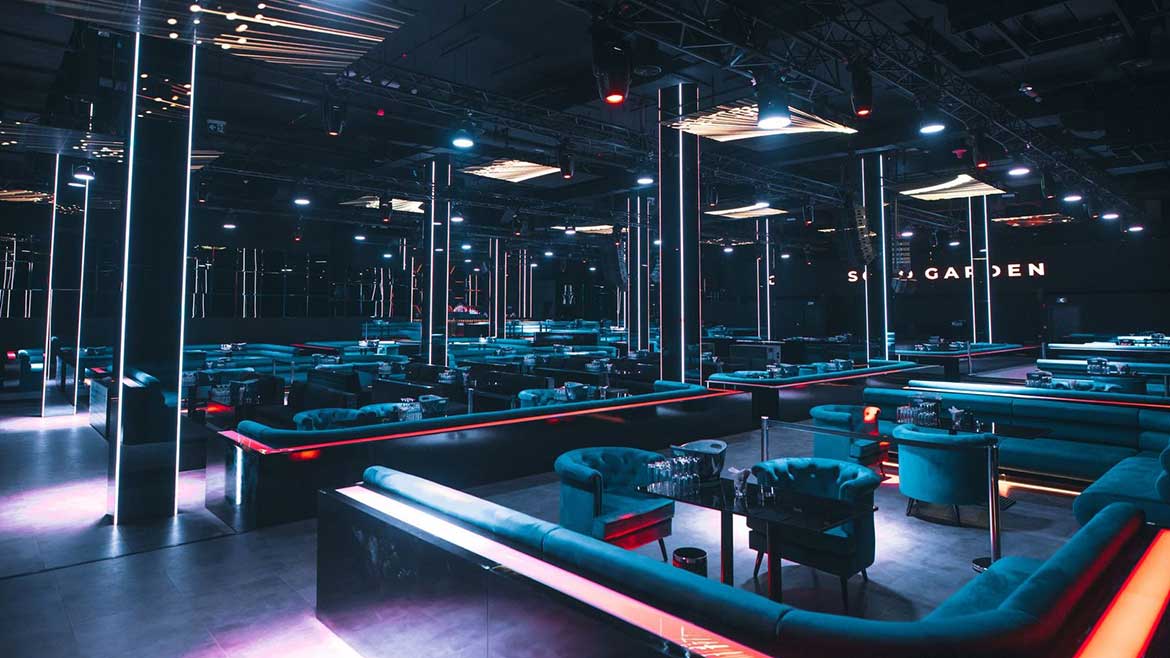 The Soho Garden Palm Jumeirah is the ultimate of the cosmopolitan lifestyle, capturing the spirit of Dubai living. There is something for everyone in this exciting location, which is warm and inviting, lively urban atmosphere and one-part tranquil-walled garden.
Address: Nakheel Mall Palm Jumeirah – Rooftop West – Dubai – United Arab Emirates
Phone: +971 54 233 5555
Hours: Tuesday to Friday – 5 PM to 3 AM, Saturday – 1 PM to 3 AM, Sunday & Monday – Closed
Hope you got an idea of the nightlife in Dubai for singles. We, at Dubai Local, have sorted the work for you by listing the above night clubs in Dubai. Even if you are not a single men, these nightclubs has so much to offer.