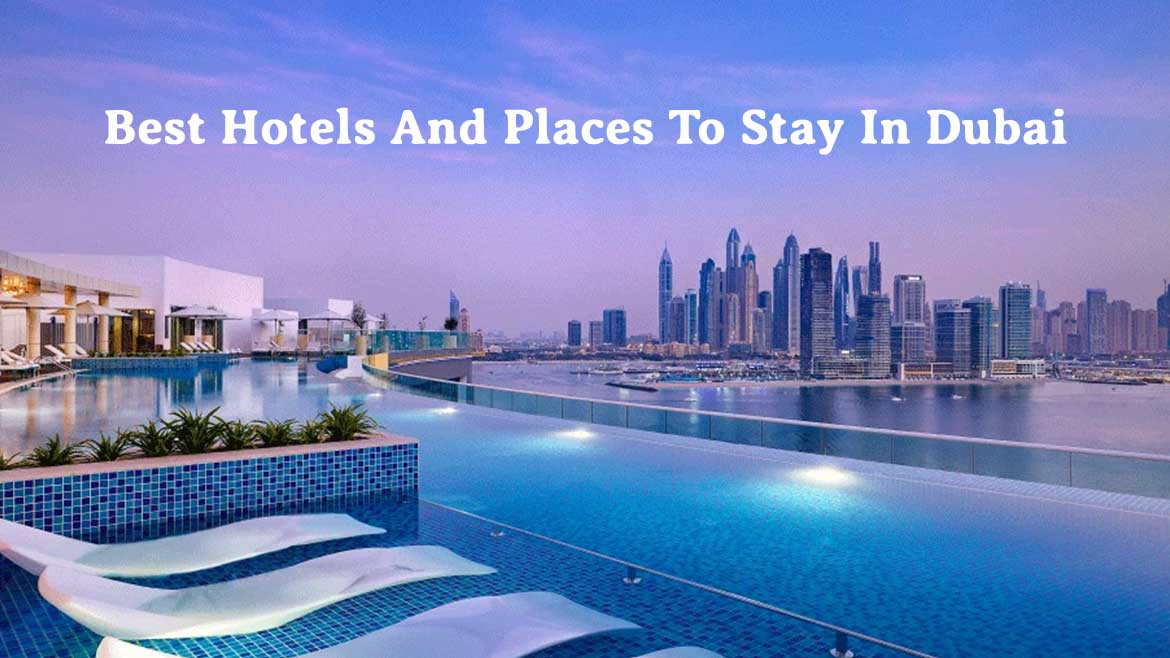 Best Hotels And Places To Stay In Dubai
Dubai, a dazzling jewel of the Middle East, is a city that effortlessly blends tradition with opulence, creating an experience like no other. With its soaring skyscrapers, pristine beaches, and vibrant multicultural atmosphere, Dubai entices millions of visitors each year. If you're planning a trip to this mesmerising destination, find the perfect place to stay in Dubai. Join us as we are on a journey to explore the best place to stay in Dubai, ensuring an unforgettable stay in this mesmerizing city.
Burj Al Arab Jumeirah: A Luxurious Haven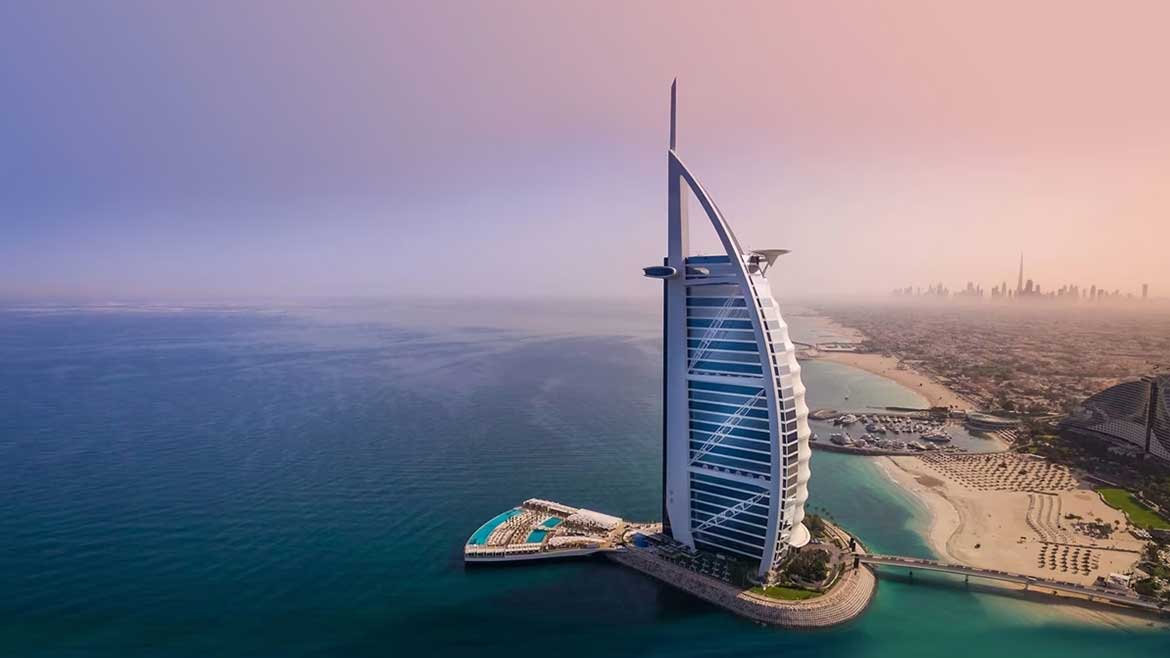 Looking for the places to stay in Dubai, the iconic Burj Al Arab Jumeirah reigns supreme. This architectural marvel, shaped like a billowing sail, is synonymous with opulence and indulgence. From the moment you step foot inside, you're enveloped in a world of unmatched grandeur. The suites, complete with breathtaking views of the Arabian Gulf, offer unrivaled comfort and style. No doubt Burj Al Arab is among Dubai's best hotels to stay. Impeccable service, 
award-winning dining, and a private beach club further enhance the guest experience, making it a top choice for discerning travelers seeking the epitome of luxury.
Address: Umm Suqeim 3 – Dubai – United Arab Emirates
Phone: +971 4 301 7777
Armani Hotel Dubai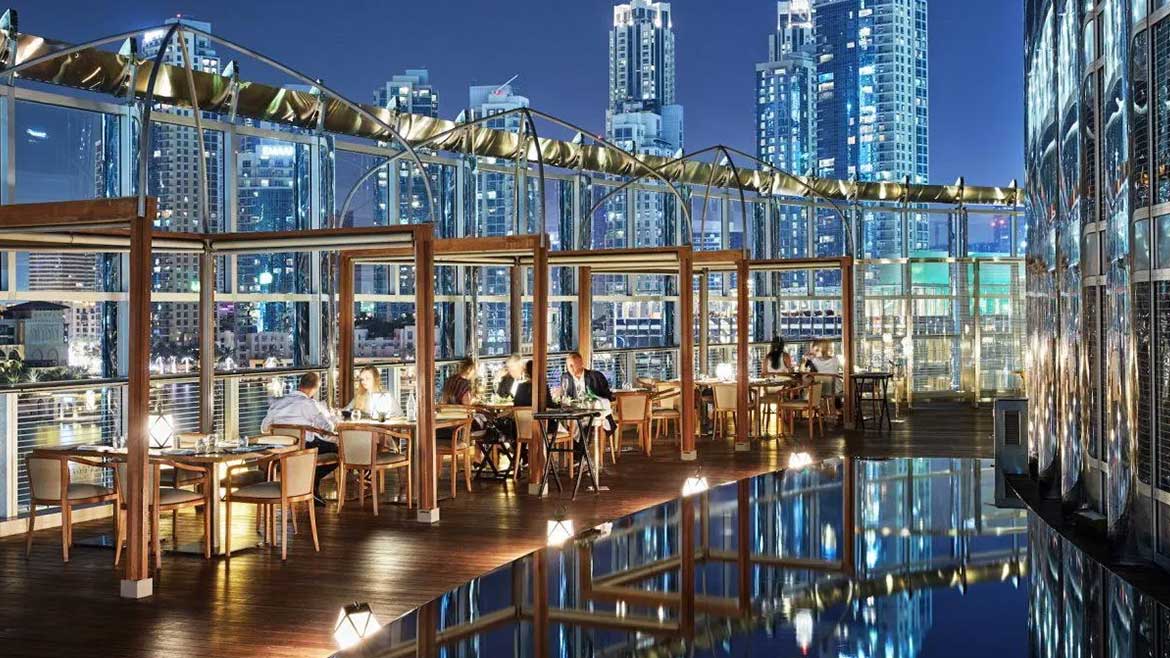 Looking for best hotels to stay in Dubai, situated in the iconic Burj Khalifa, the world's tallest tower, Armani Hotel Dubai offers a refined and sophisticated urban retreat. Designed by fashion legend Giorgio Armani, this hotel showcases his signature elegance and attention to detail. The rooms and suites are tastefully furnished, embodying a perfect blend of luxury and contemporary design. Indulge in gourmet dining experiences at the hotel's renowned restaurants, offering delectable cuisines from around the world. Unwind at the exclusive Armani/SPA, where rejuvenating treatments and a serene ambiance await. Armani Hotel Dubai presents an extraordinary stay for those seeking a stylish and upscale experience in the heart of Dubai.
Address: Burj Khalifa – Sheikh Mohammed bin Rashid Blvd – Downtown Dubai – Dubai – United Arab Emirates
Phone: +971 4 888 3888
Jumeirah Al Naseem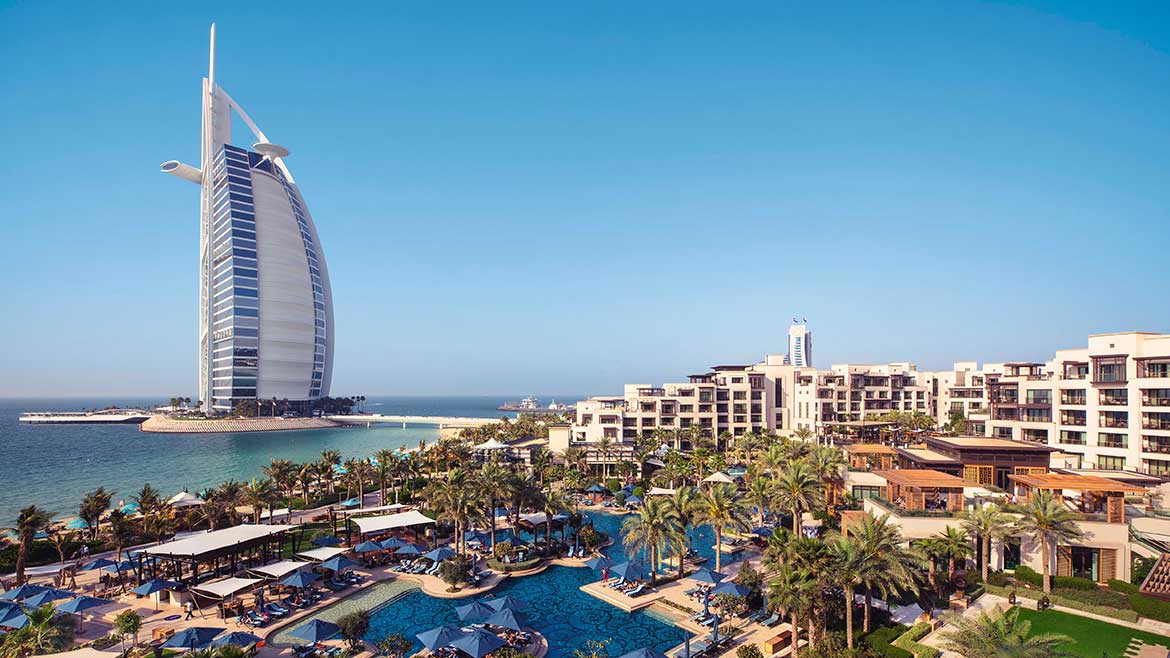 Nestled on the shores of the Arabian Gulf, Jumeirah Al Naseem offers a coastal retreat like no other. This contemporary resort combines modern luxury with Arabian charm, providing guests with a serene and picturesque setting. Relax by the stunning infinity pools, enjoy direct access to a private beach, or embark on thrilling water sports adventures. The elegantly designed rooms and suites offer breathtaking views of the sea or the lush gardens, while the exquisite dining options cater to every palate. With a focus on sustainability and impeccable service, Jumeirah Al Naseem promises a truly unforgettable stay by the azure waters of Dubai.
Address: Jumeirah St – Umm Suqeim 3 – Dubai – United Arab Emirates
Phone: +971 800 6234628
Atlantis, The Palm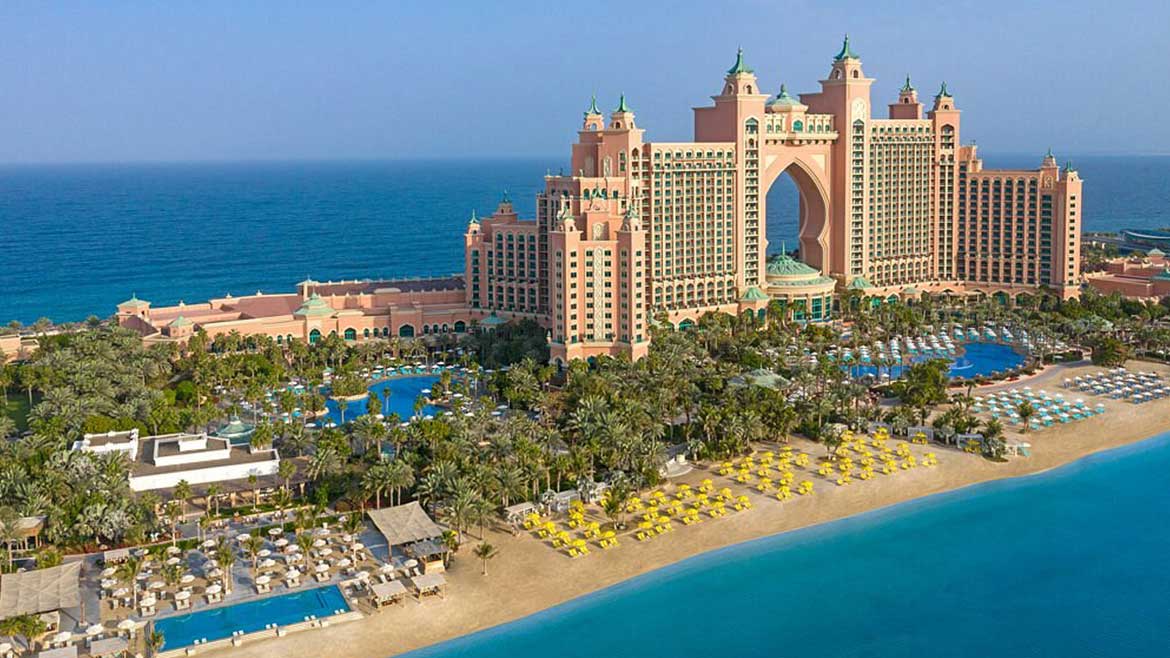 Nestled on the picturesque Palm Jumeirah, Atlantis, The Palm is a destination in itself,one of Dubai best hotels to stay. This magnificent resort offers an array of activities and experiences, ensuring non-stop excitement for all ages. Dive into the mythical world of Aquaventure Waterpark, home to thrilling water slides and a mesmerizing aquarium. Indulge in delectable cuisine at celebrity chef restaurants or relax at the private beach while taking in panoramic views of the Dubai skyline. With luxurious rooms and suites that exude elegance, Atlantis, The Palm promises a memorable stay filled with adventure.
Address: Crescent Rd – The Palm Jumeirah – Dubai – United Arab Emirates
Phone: +971 4 426 2000
Al Qasr at Madinat Jumeirah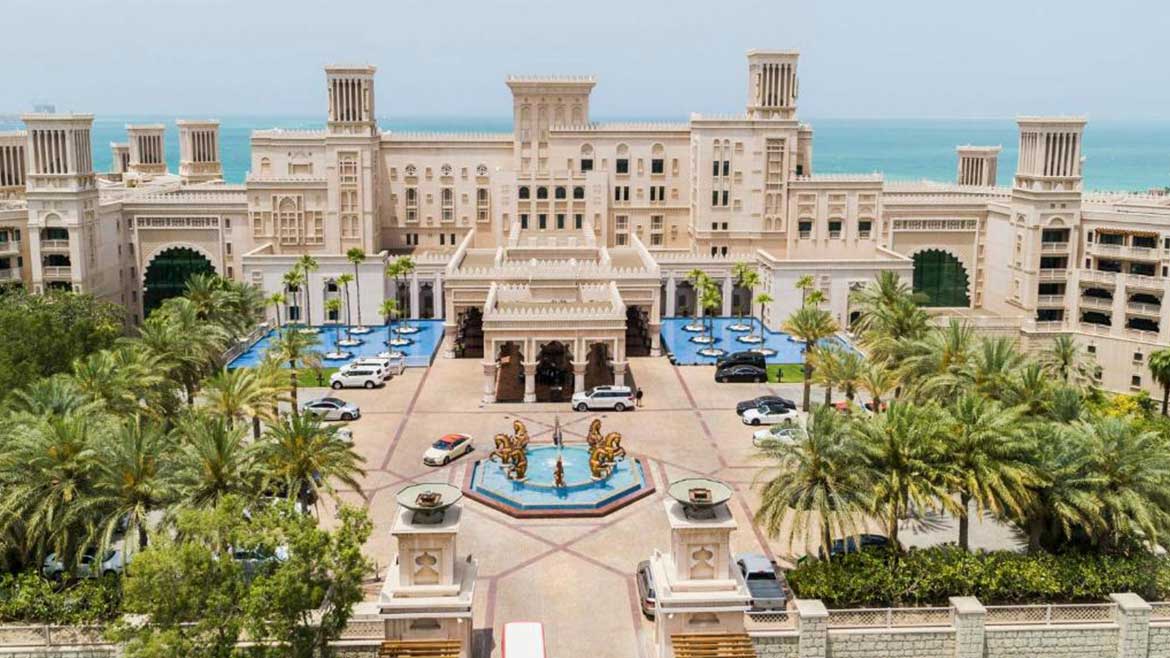 Transport yourself to an oasis of Arabian charm at Al Qasr, located within the enchanting Madinat Jumeirah complex. Inspired by traditional Middle Eastern architecture, this majestic hotel captures the essence of Arabian hospitality. Immerse yourself in the vibrant Souk Madinat, a bustling market brimming with treasures. Enjoy a traditional abra boat ride along the tranquil waterways or unwind at the serene Talise Spa. The luxurious rooms and suites adorned with intricate details offer a peaceful sanctuary, while the authentic dining options ensure a culinary journey like no other.
Address: Madinat Jumeirah – King Salman Bin Abdulaziz Al Saud St – Umm Suqeim – Dubai – United Arab Emirates
Phone: +971 800 6234628
One&Only The Palm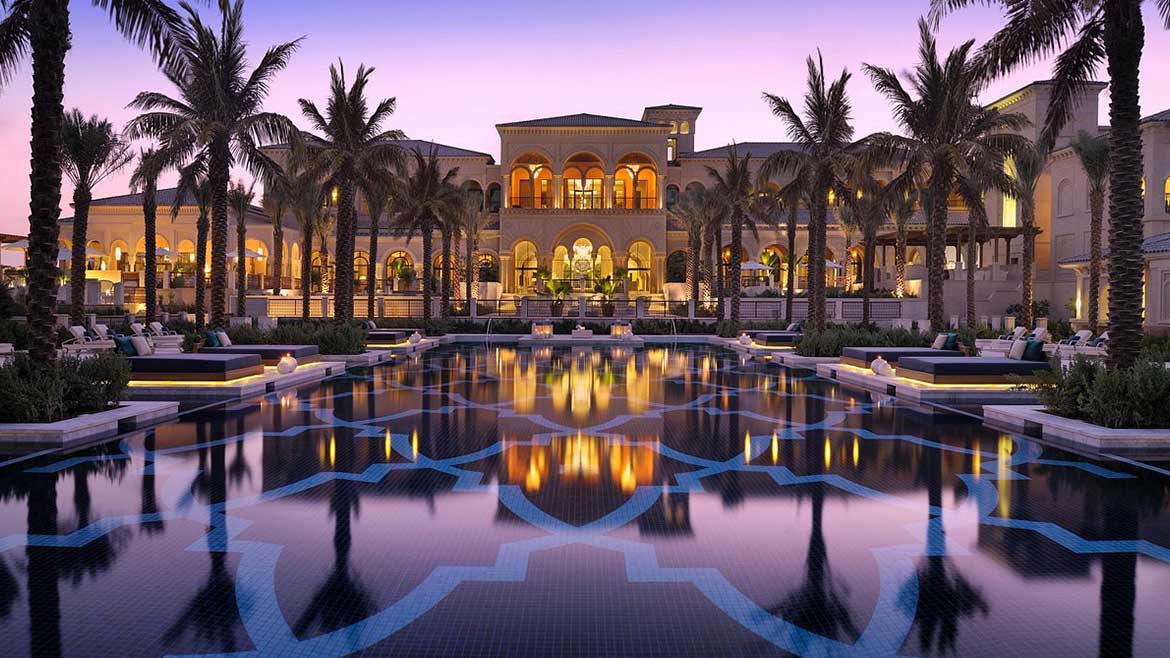 For those seeking a tranquil retreat away from the city's hustle and bustle, One&Only The Palm is the epitome of secluded luxury. Located on the iconic Palm Jumeirah, this boutique-style resort offers an intimate and exclusive experience. Immerse yourself in the tranquility of lush gardens and private beaches, or rejuvenate your senses at the Guerlain Spa. The elegantly appointed rooms and suites exude sophistication and provide a haven of serenity. With personalized service and world-class amenities, One&Only The Palm is a hidden gem for those seeking a peaceful escape.
Address: West Crescent, Palm – Jumeirah – Dubai – United Arab Emirates
Phone: +971 4 440 1010
Final Words!
Dubai's remarkable hospitality landscape offers an array of extraordinary hotels and places to stay in Dubai, each with its unique allure. Whether you're seeking opulence, adventure, Arabian grandeur, or secluded serenity, Dubai has something for every discerning traveler. From the legendary Burj Al Arab Jumeirah to the adventurous Atlantis, The Palm, the choices are endless. So, pack your bags, embark on a journey to Dubai, and create lifelong memories in this captivating city. Let your stay be at best places to stay in Dubai, defined by luxury, comfort, and the mesmerizing charm that Dubai has to offer. If you are looking for best hotels to stay in Dubai, check out Dubai Local.